Monday, 10 August 2020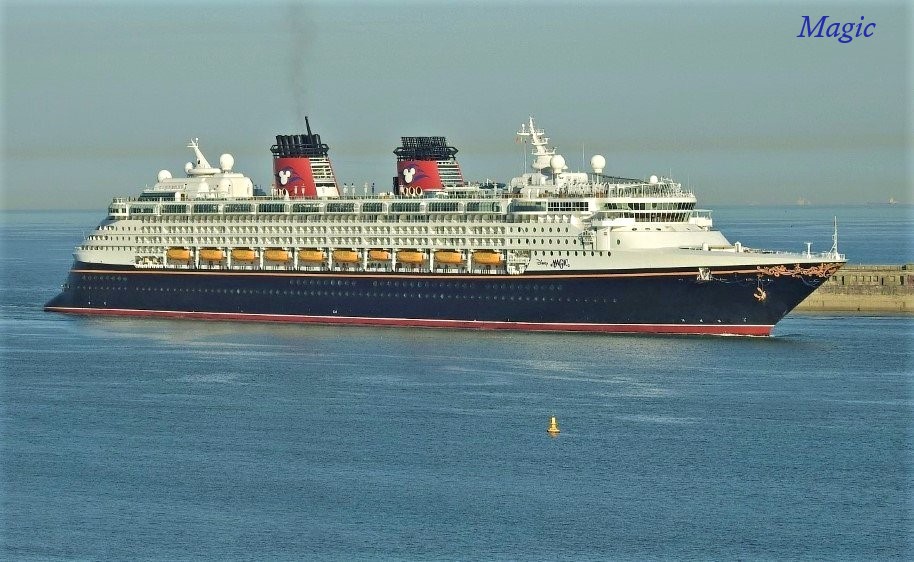 The Disney Magic entering the Port of Dover once again after a brief channel run....

WWW.DOVERFORUM.COM/SEA-NEWS
Sea Pictures from DOVER ....
Just to let everyone know...we have essentially closed Sea News.
Times have changed and these changes havent been good to us.
We will leave it open for research purposes ...if anyone wants to check anything etc etc
Other than that its all over.
A huge thanks to everyone who contributed over the 7 years.

Paul Boland - dover7@msn.com.
.
Use our SEARCH ENGINE below to find all sorts on the SEA NEWS pages....type in the topic and away you go,
or if you have the post number, just type it in the Search Box, more than
- 7000 -
nautical posts now.
Sea News Dover:
All pictures on these pages are the copyright of the owners and must not be reproduced without permission.
Post 2188
vic matcham, dover
this is a great page to log into with action photos on each day ,first thing each morning when turning on the lap top I must log into this page

even on our trips to Scotland we look in each day.Thank you.
Tuesday, 14 July 2015 - 09:30
Post 2187
Sea News, Dover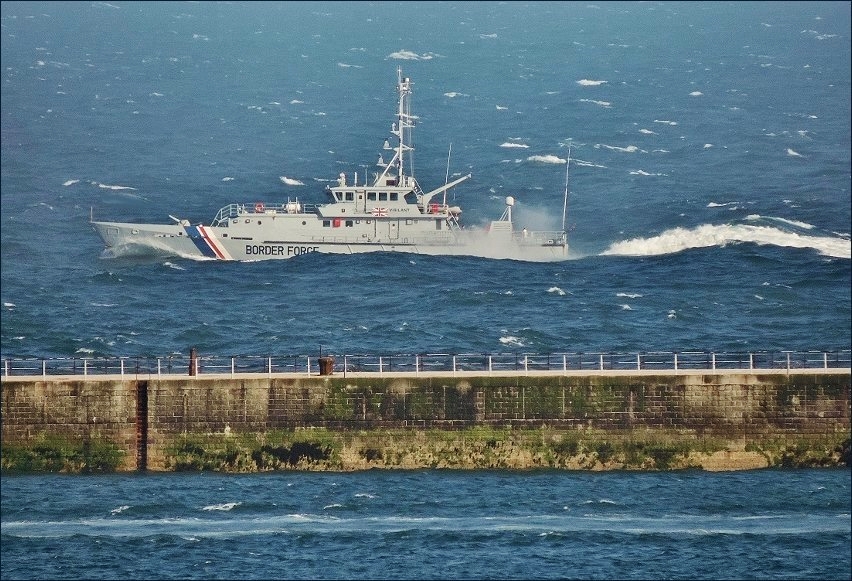 We have a bit of a "Vigilant Special" here. The UK Border Force in fine action. The pictures are mostly from last weekend and the top shot shows the vessel powering past Dover one evening on said weekend in very rough seas. Clearly moving at some speed...maybe the chase was afoot. I think it was probably Saturday evening off the top of my head. The picture at the bottom is much the same but further east as she powered on.
The next two pictures, the central two pictures, are from our regular contributor SARAH HEWES and show brilliantly the Vigilant in Dover Harbour at the weekend and also in Ramsgate Harbour at a previous time. Many thanks to Sarah once again for contributing to the feature. Lots more to come from Sarah too in due course.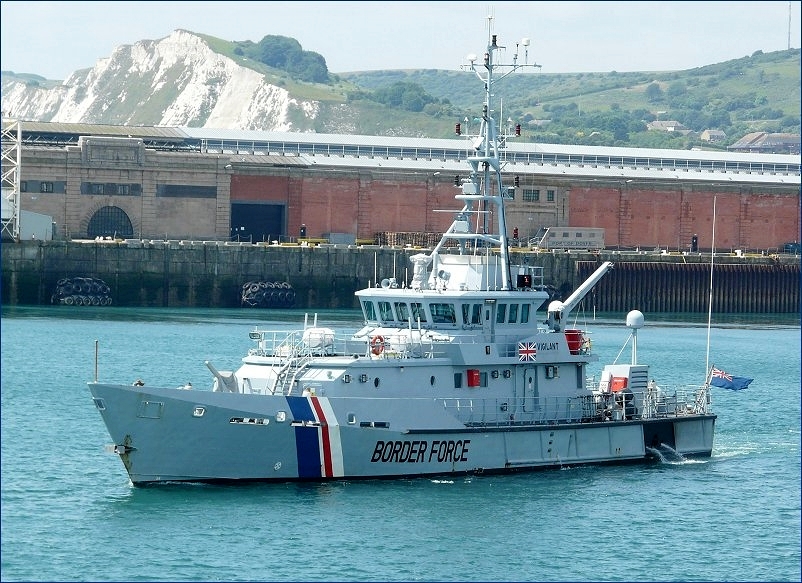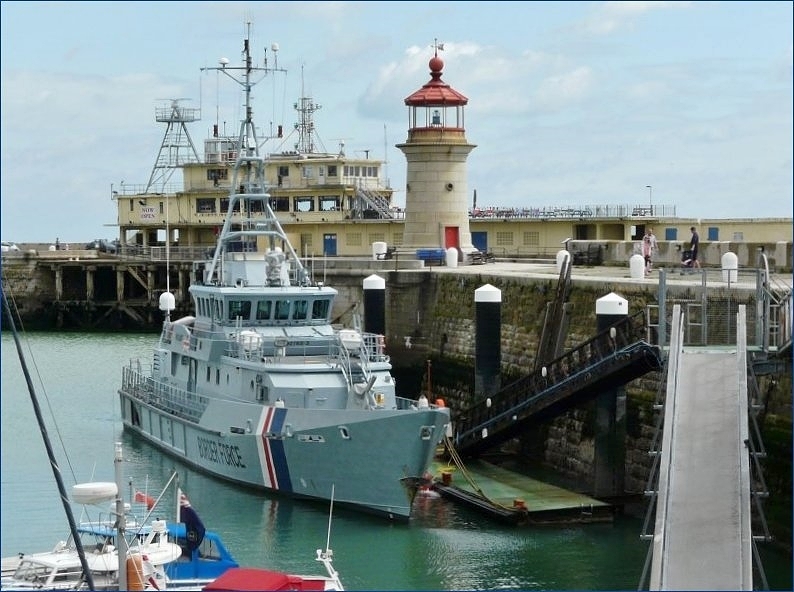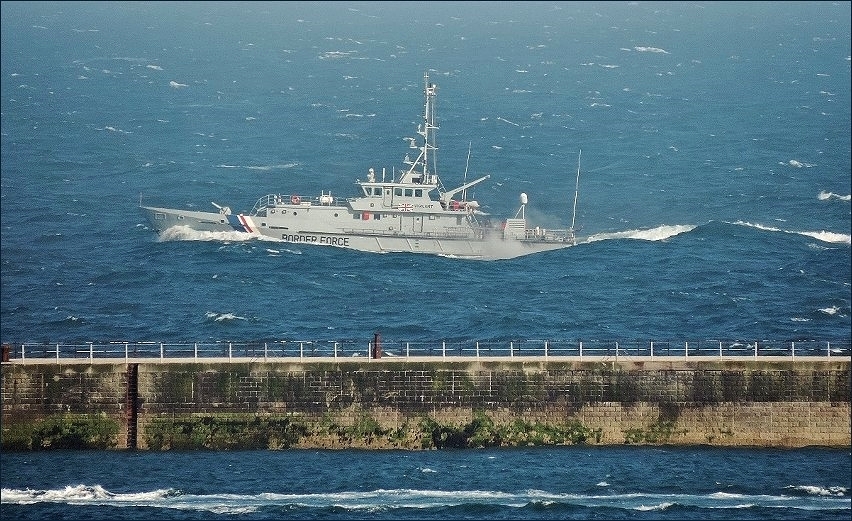 Good collection once again there below Ed..you're on a roll !
Interesting to see the Malo Seaways doing berthing trials in Dunkerque
...looks like we are in this strike for the long haul. Oh dear!
Thanks also to Phil/Howard for the picture off Samphire Hoe. PB.
Tuesday, 14 July 2015 - 06:56
Post 2186
Howard McSweeney, Dover
Trinity House vessel "Patricia" passing Samphire Hoe last week. Photo courtesy of Phil Smith.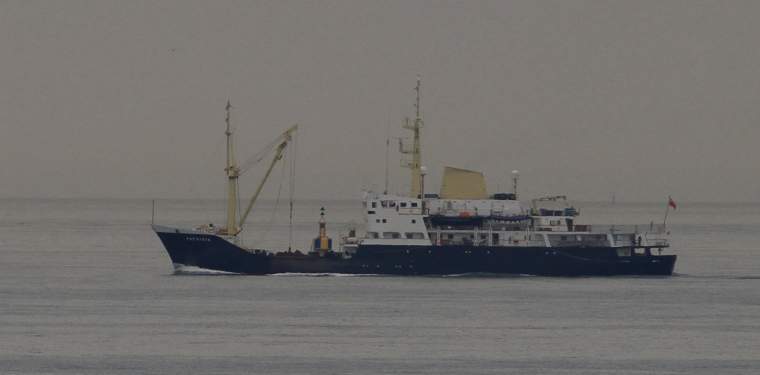 Monday, 13 July 2015 - 10:58
Post 2185
Sea News, Dover
CALAIS CHAOS SHOULDN'T BRING KENT TO A STANDSTILL...says your MP Charlie Elphicke.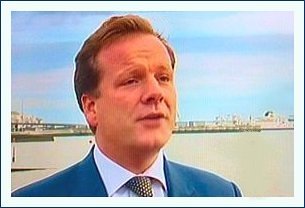 In the last few weeks, Dover and Kent have suffered serious disruption. Illegal wildcat strikes at Calais spreading into attacks on the Eurostar service cut off cross-Channel traffic. The French authorities lost control of the town and port. The result was cross-Channel trade grinding to a halt.
The chaos at Calais had severe effects on our area. Cross-Channel traffic was left to back up through Kent. Operation Stack was put into action and even reached Phase 4 - something which has never happened before. Commuters couldn't get to work.
Businesses lost valuable custom. Patients struggled to reach hospital appointments.
We know that if things stay the same, this will continue to happened. That's why I have been making the case at the highest levels for solutions to these traffic problems. Over the last week, I have met with the Prime Minister, Home Secretary and Transport Secretary to make our case and demand strong action.
Some of the changes have already made a difference. Restrictions on the A20 outside Dover to clear the right hand lane for cars and local traffic have been effective. This new TAP system, which I campaigned for and secured before the election, had stopped Dover suffering gridlock.
Lories no longer simply plough straight into the town. The next step is securing proper lorry parks and a full advance check-in system to manage lorry flows. Some say we don't need lorry parks. I disagree. After last week, you have to be very out of touch to think they aren't necessary. We need the extra capacity whenever there are problems at the port or tunnel, to stop the M20 turning into a car park.
Yet there is another way forward. It's time we looked at alternatives to Calais for cross-Channel links. For too long, our area has been held to ransom every time there are problems in Calais. We need resilience in our trading links. So I have been making the case to ministers for the expansion of Dunkirk, investment in Boulogne and even that we look at Ostend in Belgium to provide alternative Channel ports. It would secure our trade links and provide other options when there are problems at Calais. The existence of alternatives should change behaviour at Calais.
The Dover ferry link is vital for the UK's economy. Dover deals with a staggering £100billion in freight every year, and around 80 per cent of that trade currently moves directly to Calais. The recent disruption cost our economy £1billion. Some think we need to invest more at Calais. That is short-sighted. We need to see more resilience with investment at alternative Channel ports.
It's easy to stick with Calais. But the problems are increasingly severe. So we need to consider how to get investment for alternative Channel ports to bring them up to scratch for cross-Channel trade.
I will keep making the case to the Government to find alternatives. When there are problems at Calais, Kent should not come to a standstill.
Best wishes
Charlie
Monday, 13 July 2015 - 06:49
Post 2184
Ed Connell, Dover
Malo Seaways conducting berthing trials in Dunkerque West on Friday.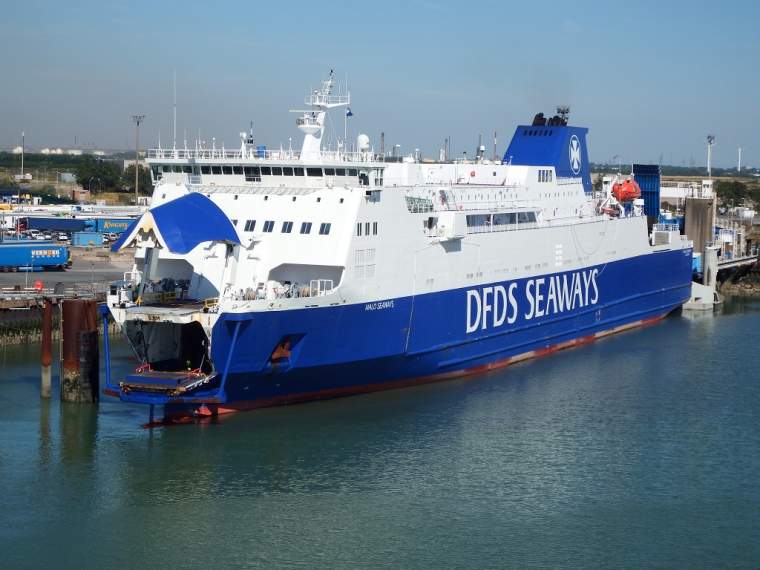 Dunkerque pilot landing on a cargoship in the Dunkerque waiting area on Saturday.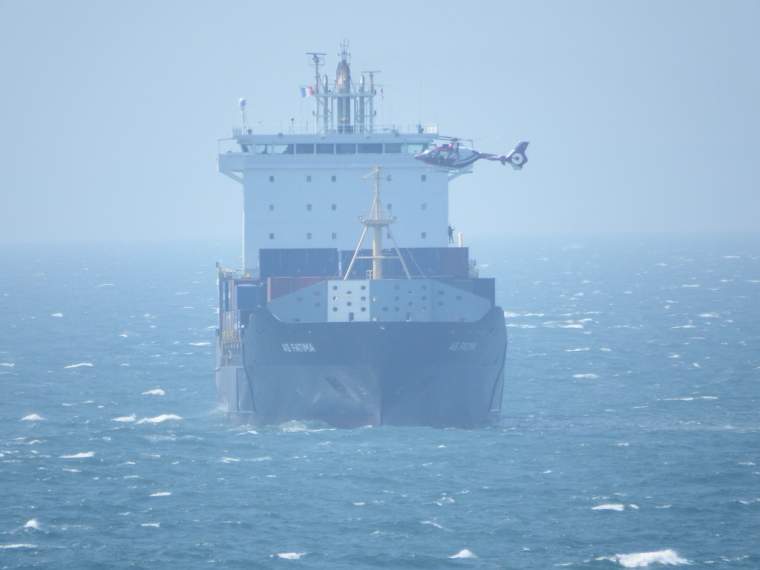 Cargoship Polarlight at the DCT today.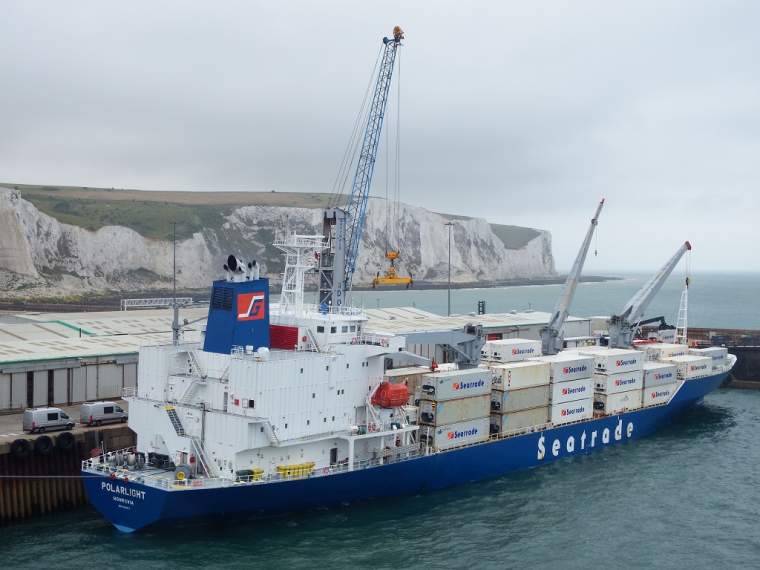 Sunday, 12 July 2015 - 15:46
Post 2183
Sea News, Dover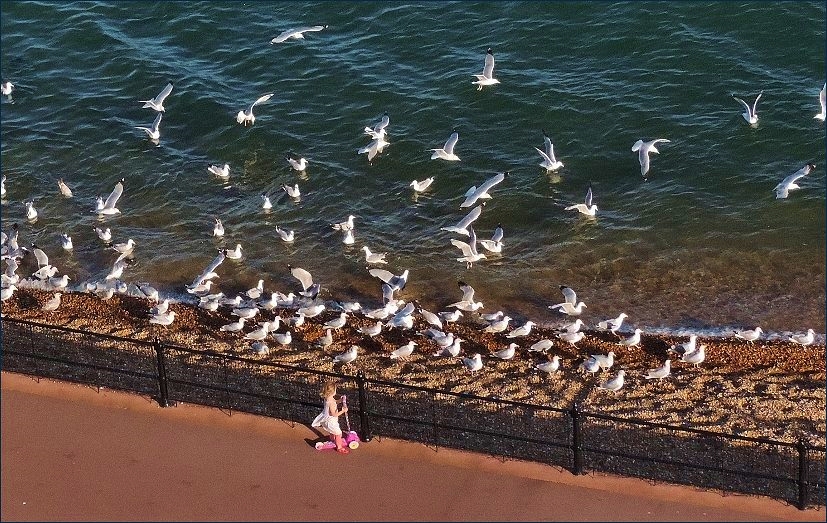 Something of a natural phenomenon has been going on over the past few days. The harbour is full of mackerel, literally shoals of mackerel... dashing here and there, flitting too and fro. Local fishermen are reeling them in several at a time. One chap told me as soon as you put the line in you take it out three at a time...so there you have it. I don't know. But whatever the mackerel are feeding on has proved boomtime for the local seagull. The population is in near frenzy gobbling up what ever it is...always at the very waters edge. The mackerel obviously chase the food supply ashore...and the seagulls benefit.
The fishing boats instead of going out to sea today stayed in the bay to
"hunt the bonnie shoals of herring"...well mackerel actually but one cant resist a good song!

The little girl above was fascinated...so much so she parked her scooter.

And those below too....the lighting is late evening so a little tricky.
Below we have a picture of the ever so regular Braemar taken yesterday.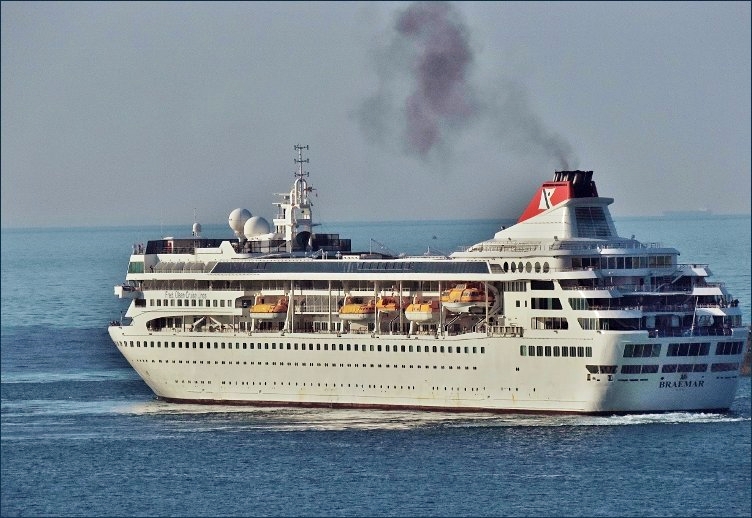 Back to the rough oul gloomy conditions today after an excellent three days weatherwise.
I don't want to start a panic but is that a shark in the water...surely not...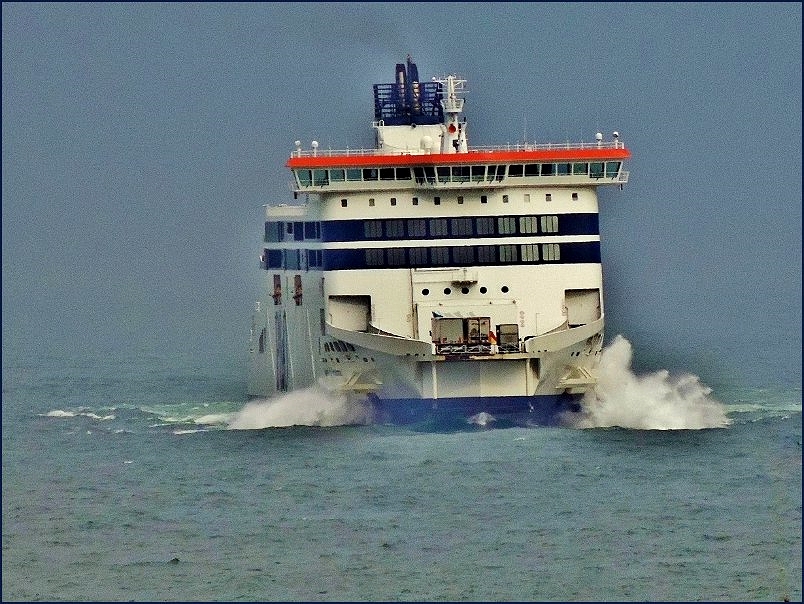 Nice pictures below once again Mike all round...great stuff...the ones with the horses were super-duper!

PaulB.
Sunday, 12 July 2015 - 15:45
Post 2182
Mike J., Dover
A little late, but a few more DISNEY MAGIC pix on Friday morning.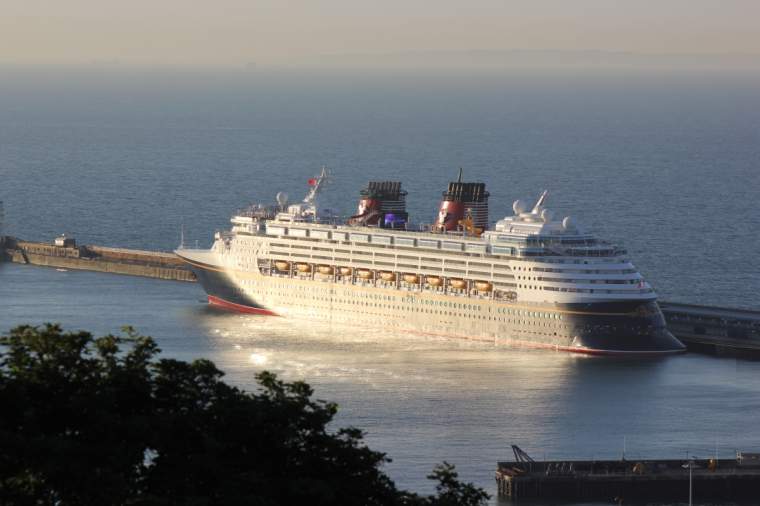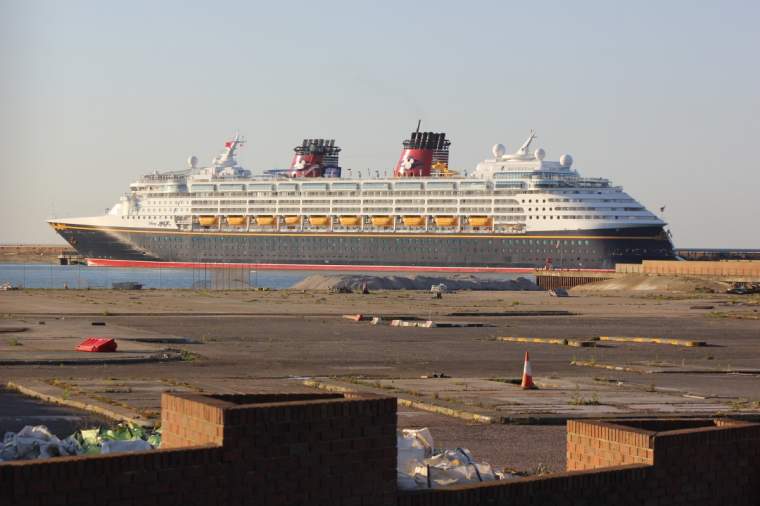 The ImmIgration cutter VIGILANT had spent the night alongside the DAVID CHURCH.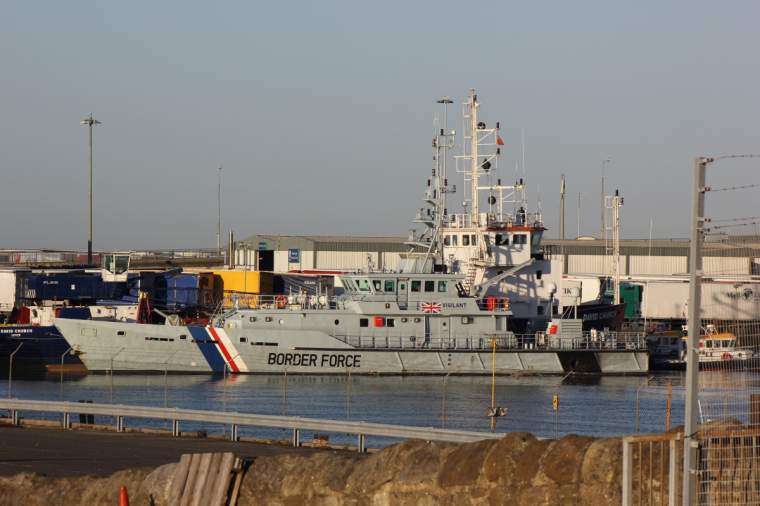 Another view of the ponies up above Eastern Docks, a very lucky encounter.
Saturday, 11 July 2015 - 23:10
Post 2181
Sea News, Dover
Brilliant Ed - you got a bit of a scoop there

Saturday, 11 July 2015 - 20:13
Post 2180
Ed Connell, Dover
Russian warship Smolniy passing Dover at lunchtime followed by Royal Navy offshore patrol vessel HMS Mersey. The Smolniy is an elderly auxiliary employed as the Baltic Fleet training ship.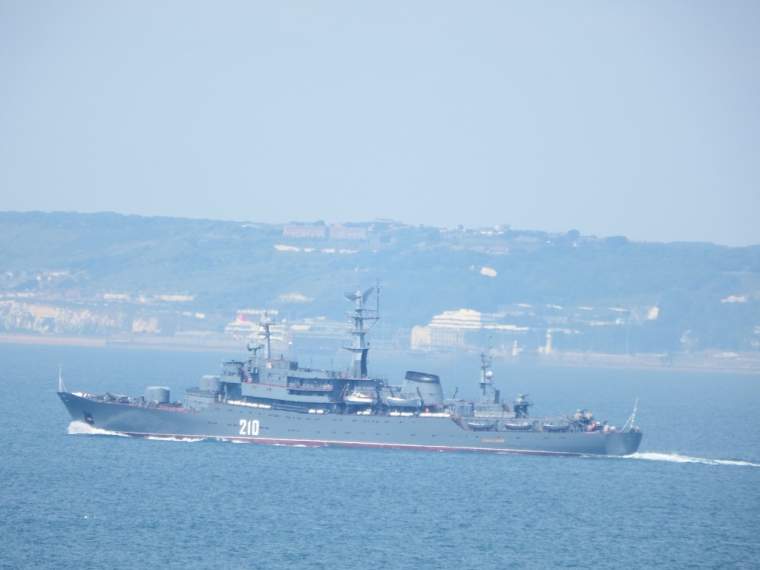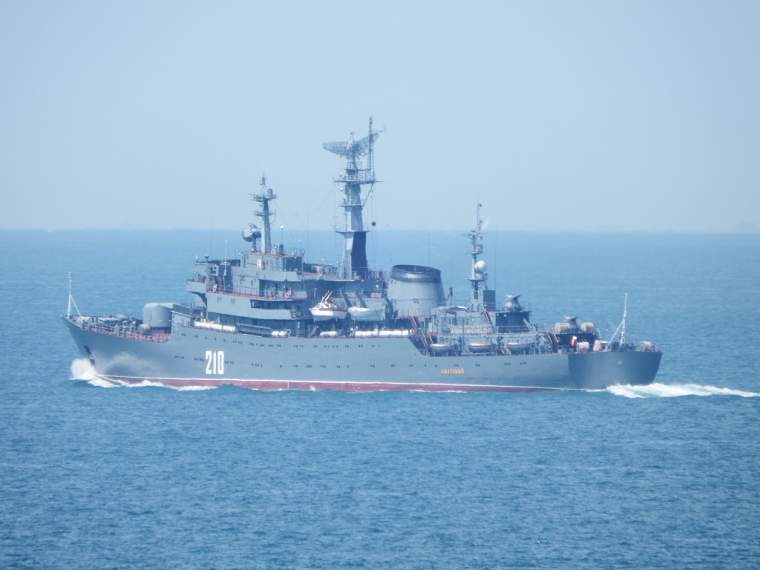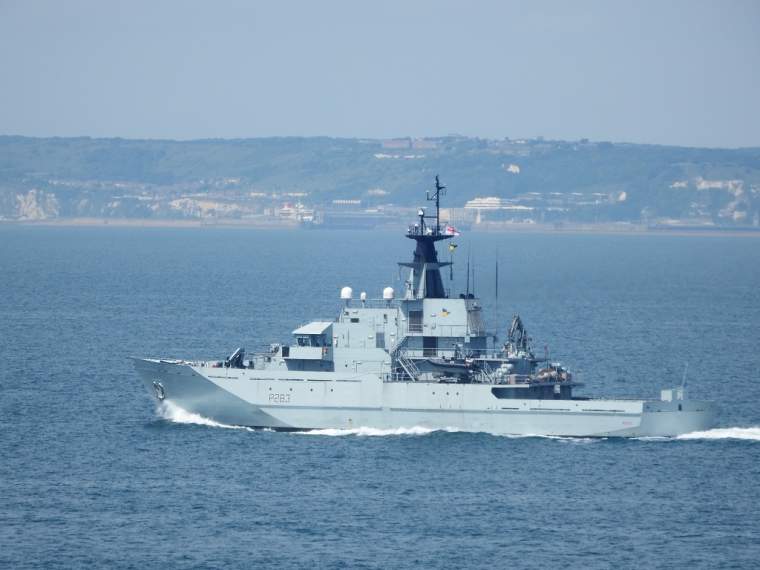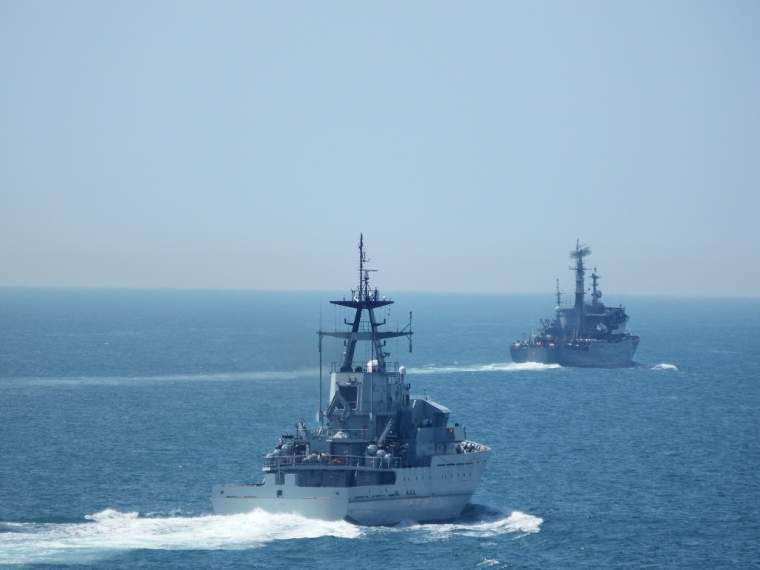 Saturday, 11 July 2015 - 13:08
Post 2179
JanT, Dover
Some lovely pictures of the Disney Magic below chaps, and yes childhood memories of Jiminy Cricket's when you wish upon a star from Walt Disneys Pinocchio, as they exit from a sunny Dover harbour yesterday.


Saturday, 11 July 2015 - 11:01
Post 2178
Sea News, Dover
The Disney Magic departs...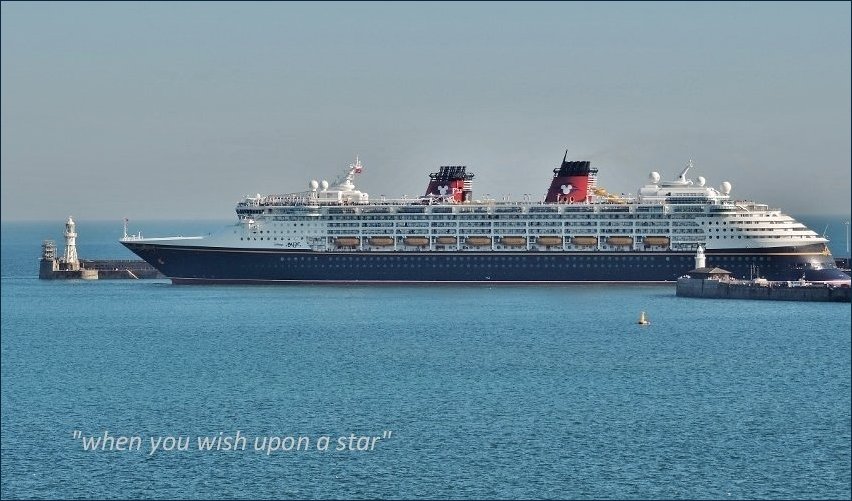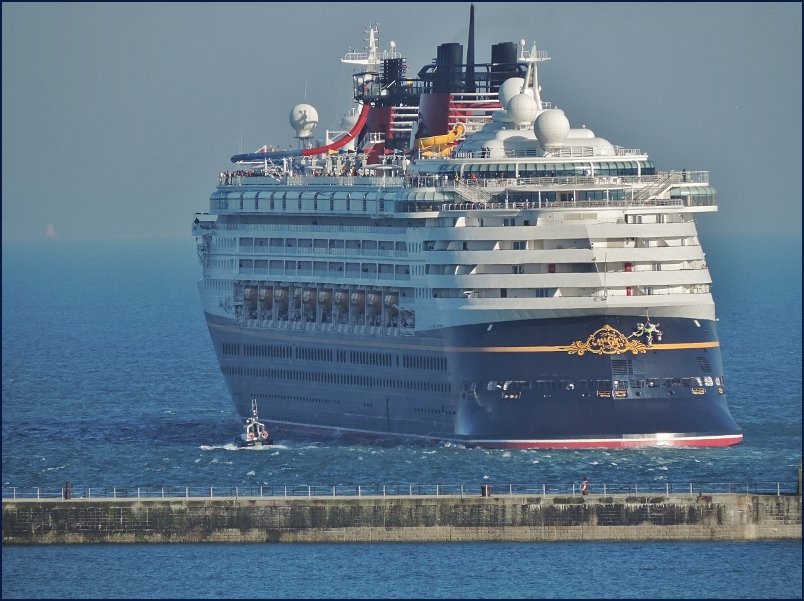 A couple of pix now from her departure last evening. As mentioned we had one or two blasts of the Disney anthem 'when you wish upon a star' and she was on her way on a glorious evening. Lots of people gathered to see her departure...both on the seafront and on the Prince of Wales Pier.
Thanks Stu...yes indeed lots more to come

On a more sober note to bring us back to reality...
Operation Stack Lifted – 11.07.15 @05.15hrs - Port very busy however.
Saturday, 11 July 2015 - 06:43
Post 2177
stu buddle, Dover
Cracking photo post 1726. great work keep it up pleae.

Saturday, 11 July 2015 - 05:40
Post 2176
Sea News, Dover
The Disney Magic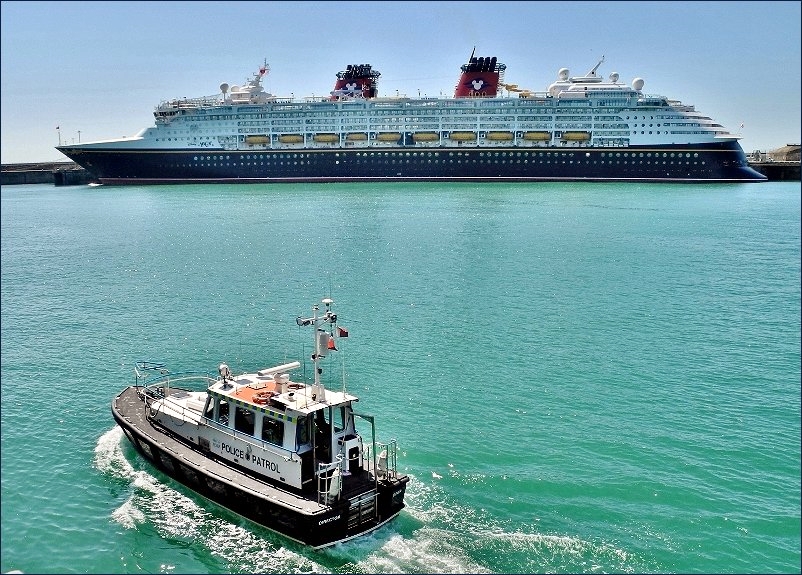 Brilliant pictures below lads...really ace. Cracking stuff for sure on a bit of a special day here in Dover..


She left tonight with several blasts of
"when you wish upon a star"

Good one Mark !
Friday, 10 July 2015 - 19:29
Post 2175
Mark Rushton, Northants
I see that DHB will let in any old Mickey Mouse cruise company in these days....(I'll get my coat...)

Friday, 10 July 2015 - 18:55
Post 2174
Howard McSweeney, Dover
Brilliant photos all round, the one from Mike captures 4 great aspects of Dover, the cliffs, animals grazing there, the docks and the great cruise liners that call here. Last evening Dover greeters were out talking to a group of Americans due to sail later today advising them on the must see places in Dover.

Friday, 10 July 2015 - 14:00
Post 2173
Mike J., Dover
All the locals turned out to see the DISNEY MAGIC . . . .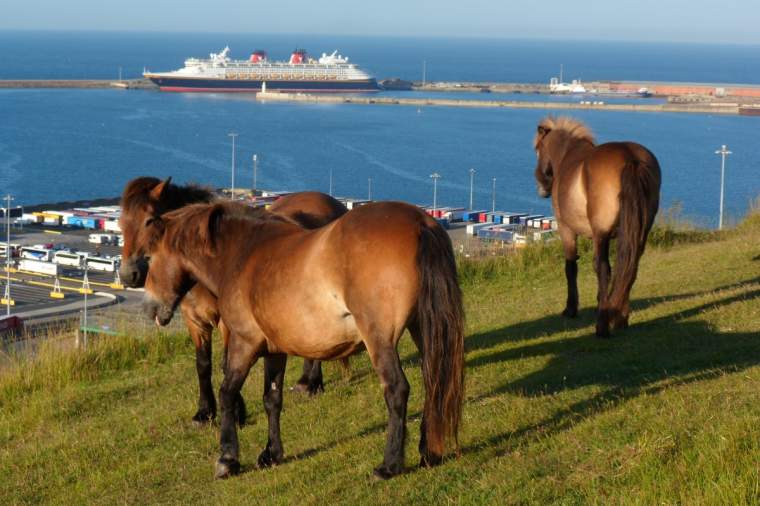 Next time I'll take some apples to get 'em to face the right way.
Friday, 10 July 2015 - 09:05
Post 2172
Ed Connell, Dover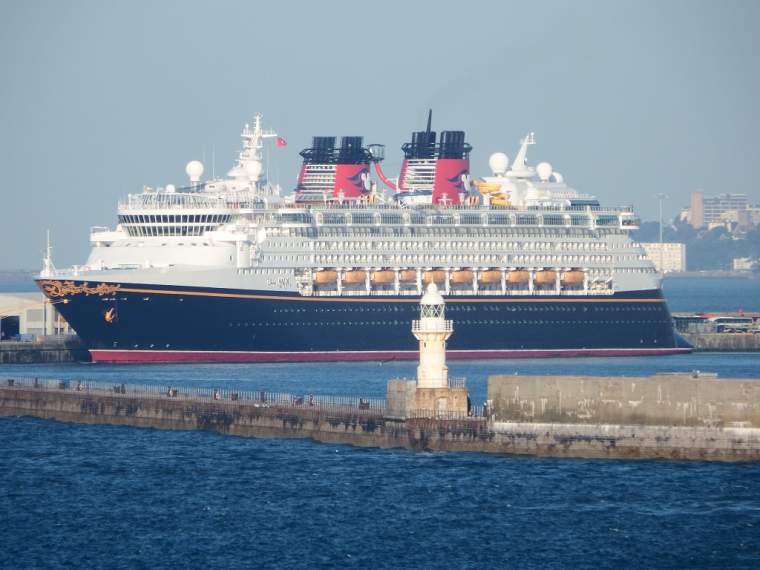 Friday, 10 July 2015 - 08:21
Post 2171
Vicmatcham, Scotland
Back today great ships calling in at Dover this year will get down there next week

Friday, 10 July 2015 - 08:10
Post 2170
Ed Connell, Dover
Friday, 10 July 2015 - 07:54
Post 2169
Sea News, Dover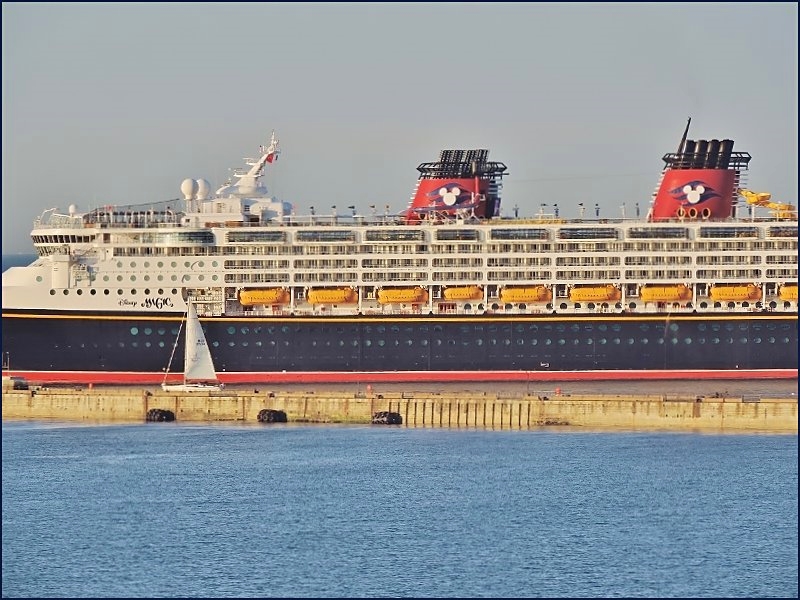 A taster ! ....early morning sun...will aim to get more pix later. See post below.
Friday, 10 July 2015 - 07:21