Saturday, 19 August 2017
doverforum.com/sea-news
Featuring all the ships that come and go and work at the Port of Dover with further coverage of Ramsgate, Calais, Dunkerque.
Email:dover7@msn.com to send SEA NEWS pix or info.... or click ADD YOUR COMMENT below to post direct, no membership needed. Use our SEARCH ENGINE below to find all sorts on the SEA NEWS pages..more than 200 now with more than 4000 nautical posts. Posts welcome. Max of 5 pictures preferred per post. Sea News Editor Paul Boland.



Sea News Dover:


Busy P&O Ferries take on 140 Summer Staff see 4048
The exciting upcoming Dover Music Festival see 4002
Record Half Year for P&O FERRIES ...see below 3964.
The Crown Princess at the Port of Dover... see 3956 and 3953.
P&O Ferries give Lifeboat £10,000...see 3933.

Type Cruise Visits (or indeed anything) in our Search Engine below for the latest cruise ship arrivals..
Post 4100
Mike J., Dover
Del - yes indeed, the Banksy is still there, impressive as ever.
Some low-life did some spray-painting below the Banksy & this vandalism has been painted over.
Two interesting 'Dutch barge' yachts in the Tidal Basin on Monday morning.
Sometimes known as 'Schuyts' interestingly both are British-flagged.
DE WITTE BEVER [THE WHTE BEAVER]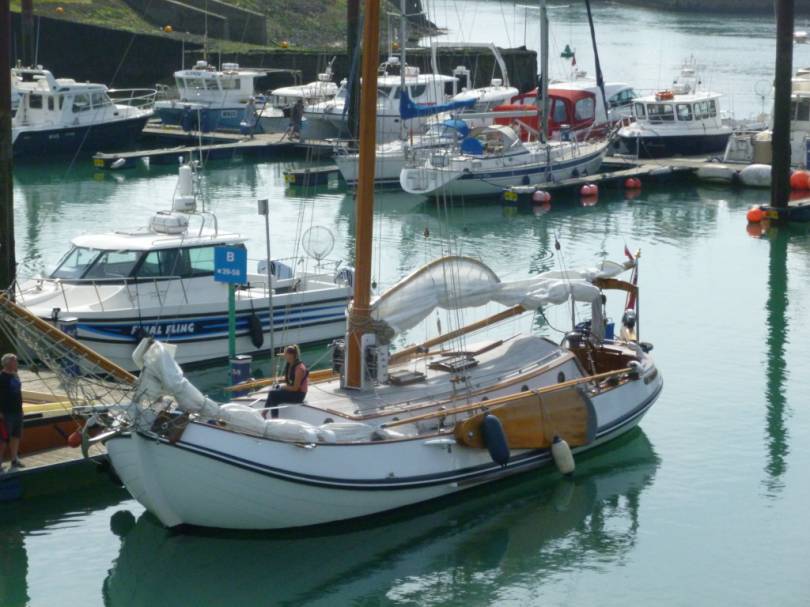 DRIFTER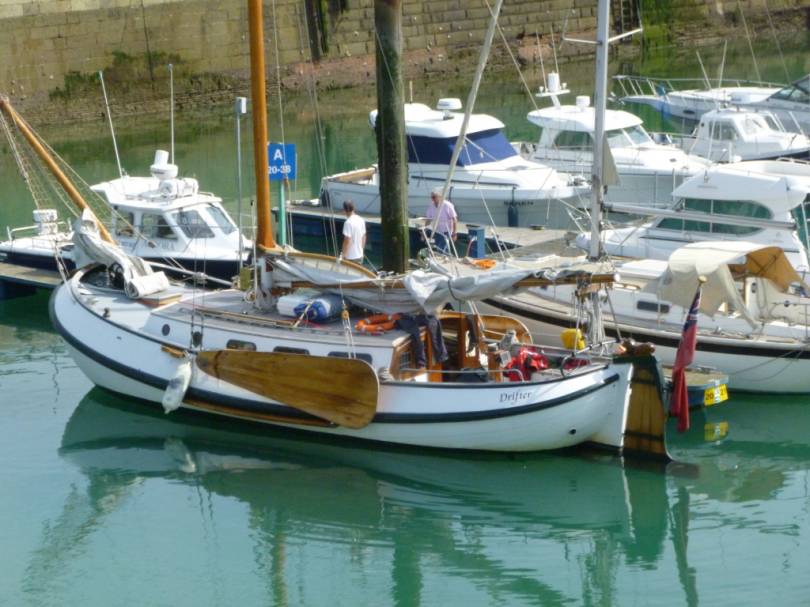 The Folkestone f/v VIKING PRINCESS was also in the Tidal Basin on the wiating pontoon,
She has been on 'Sea News' a few times already & is always smartly turned-out.
New to me, tHough, was the carefully-applied grafitti on her port side.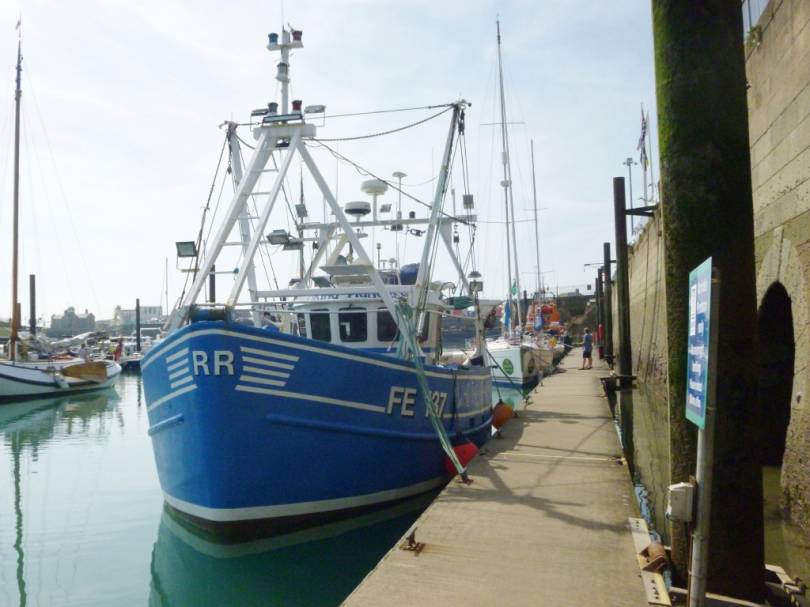 Monday, 14 August 2017 - 23:56
Post 4099
Del Styan, Norwich
Just out of interest - is the Banksy "painting" still on the side of that building?

Monday, 14 August 2017 - 23:15
Post 4098
Sea News, Dover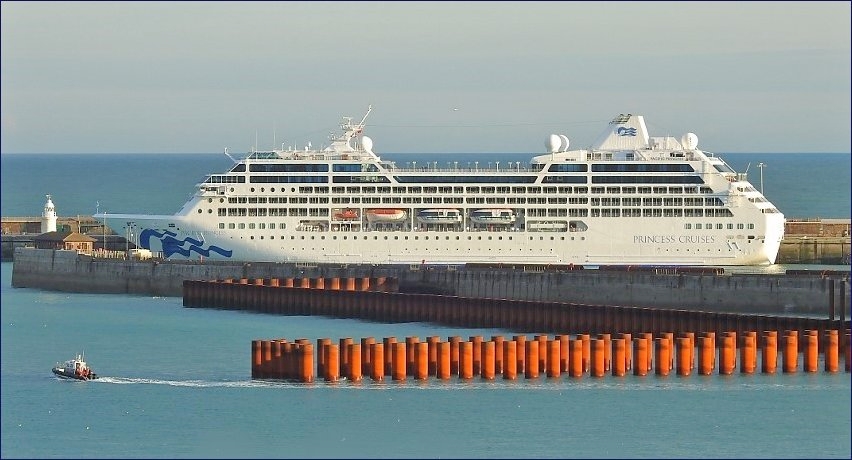 That is the only shot I got this time around of the Pacific Princess. Was hoping for some departure pictures but she stayed into the wee small hours of the morning which knocked that idea on the head. The shot above shows her late into the evening on saturday as the warm sun turns the piling red.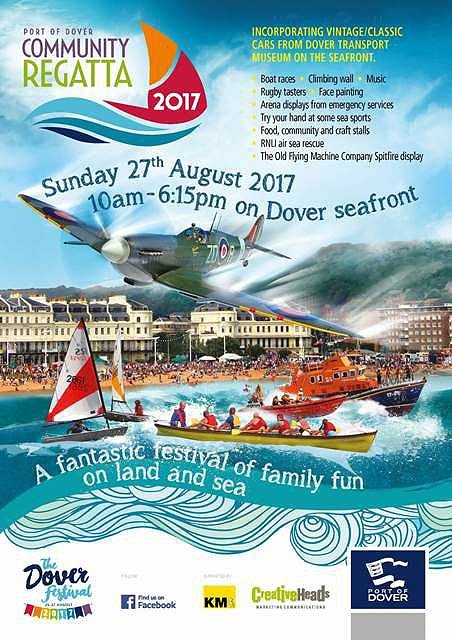 The exciting Dover Regatta is approaching. I haven't had any details through but you can get a taste of the event to come from the poster above there. Hopefully its readable. Its always a good event..exciting, colourful, spectacular...etc etc.. Also see post 4002 re the Dover Music Festival the same weekend, now on page 5.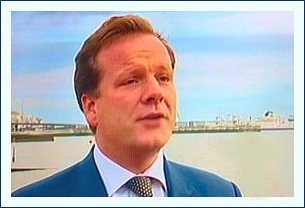 We saw Charlie chatting to Radio Kent in a picture earlier last week...here we are with his latest aspirations for the area.
Building a brighter future for Dover and Deal
Dear Mr Boland,
It was incredible to see the progress being made at the St James development on my visit last week. In place of the hated Burlington House, a new cinema complex and shopping centre are taking shape in the heart of Dover. So much has happened in recent years. Not least getting more investment here in Dover & Deal. Hundreds of millions of pounds have been invested. Hundreds of millions more are planned. It's also great news that unemployment is down while wages locally have been rising.
The fast train has been a real boost to both Dover and Deal. Sweeping into Deal all day, every day, it's changed the town. ?So much so that the Times newspaper now ranks Deal as number one in their list of the 20 best seaside towns in Britain. Yet I think we should seek even better rail services. That's why I co-ordinated a joint demand by Kent MPs for better rail services across Kent, including Dover to London in 60 minutes and two fast trains an hour for Deal. Deal also needs less pollution and safer roads – we should start planning for a new dual carriageway spur into Deal from the A256. It would save lives from being needlessly lost on the death-trap A258 and take a lot of unnecessary traffic out of the heart of the town.
Anyone travelling down the A20 will notice the 40 mph limit has stopped and now only applies when the TAP system is on. On arrival at the port of Dover they will hear the steady thwack of piling hammers echoing across the harbour. We stopped the port being sold off to the French or whoever. Now we are seeing the evidence of the port getting the investment it needs. £120 million is being invested in the Western Docks Revival.
We've also made progress in keeping our borders secure. The Calais Jungle was dismantled last year after a hard-fought campaign. By the time the battle was won last autumn, nearly 10,000 people had been lured to Calais, living in squalor.People traffickers roamed free, exploiting migrants and attacking tourists and truckers nearly every night.
Now I am campaigning to stop it happening all over again this summer. Because here at the frontline, we know how damaging it is when there are problems in Calais.
Looking ahead, we're leaving the EU in less than 600 days. We need to be ready for Brexit. So while politicians talk about Brexit I have been setting out how we should be preparing so we are ready on day one – deal or no deal. I've presented a detailed plan to the Government how we can avoid gridlock at the Channel Ports.
Dover and Deal have taken a great leap forward.
Yet there is still more to do. Together we can continue to build a better future for our area.
Charlie Elphicke MP for Dover and Deal
______________________
Nice pictures of the lifeboats once again guys

Del yes indeed, don't fall out with Trump because as Vic says below...on that one ship alone he seems to have more firepower than the entire RAF. I don't know...we appear currently to be in the hands of the disturbed and the unstable.
Unfortunately there is a bit of interference in Charlie's item there this time and we cant seem to get rid of it.
Ah - I think Ive managed to fix the problem. PB.
Monday, 14 August 2017 - 07:13
Post 4097
Del Styan, Norwich
Wow, that USA aircraft carrier gives you pause for thought, doesn't it. As you imply. it's Trump's air force now. Hope we don't upset him over some golf course!

Sunday, 13 August 2017 - 23:22
Post 4096
Sarah, Ramsgate
Great photos Mike

Dungeness Lifeboat was joined by Littlestone-on-Sea Lifeboat & the Coastguard Helicopter for their Lifeboat Day.
Dungeness Lifeboat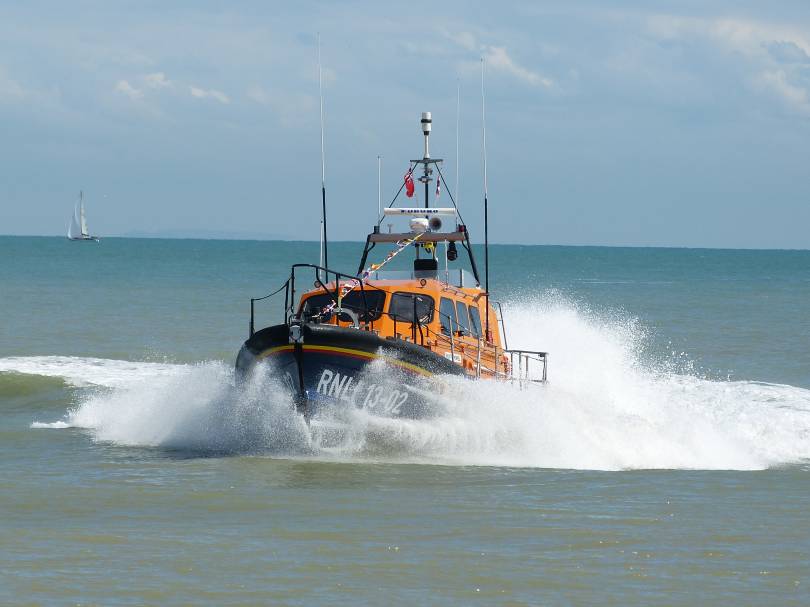 Littlestone-on-Sea Lifeboat
Coastguard Helicopter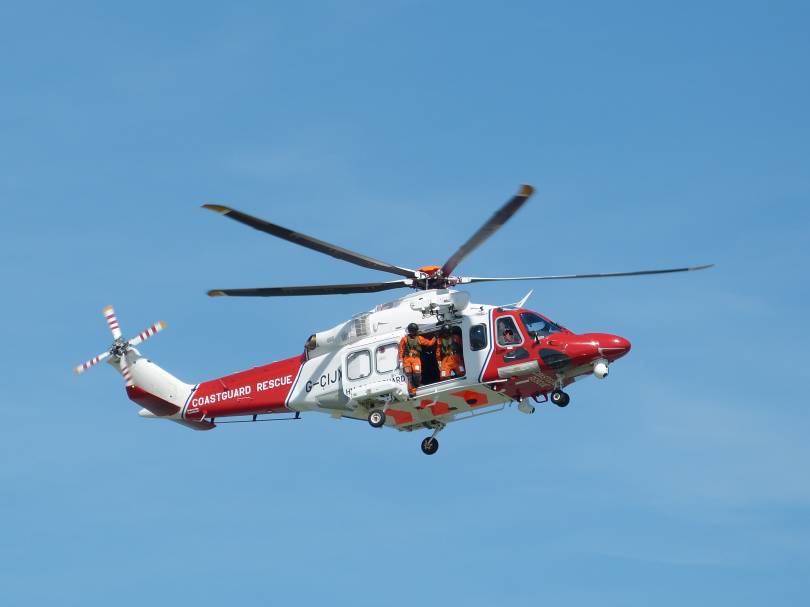 Sunday, 13 August 2017 - 23:03
Post 4095
Mike J., Dover
When I was aboard the EAST SUSSEX 1 on Friday the CITY OF LONDoN 2 was having some closely-supervised TLC.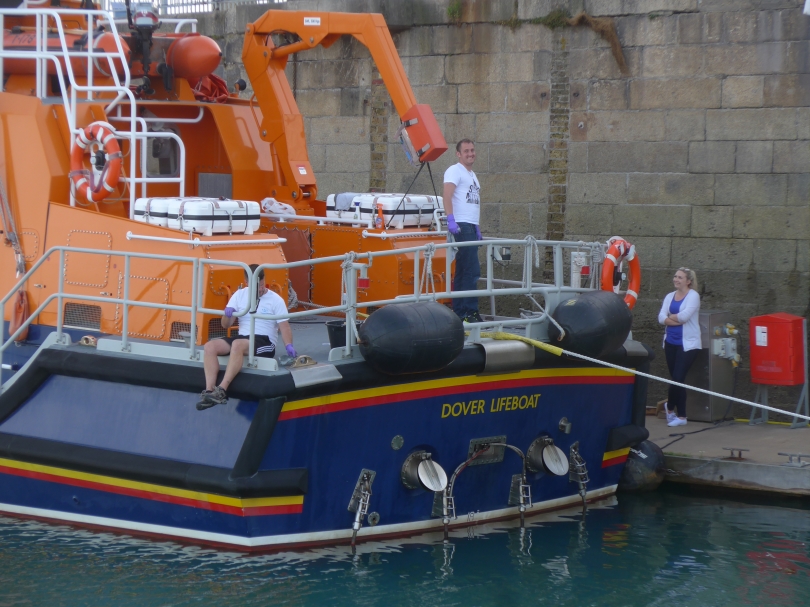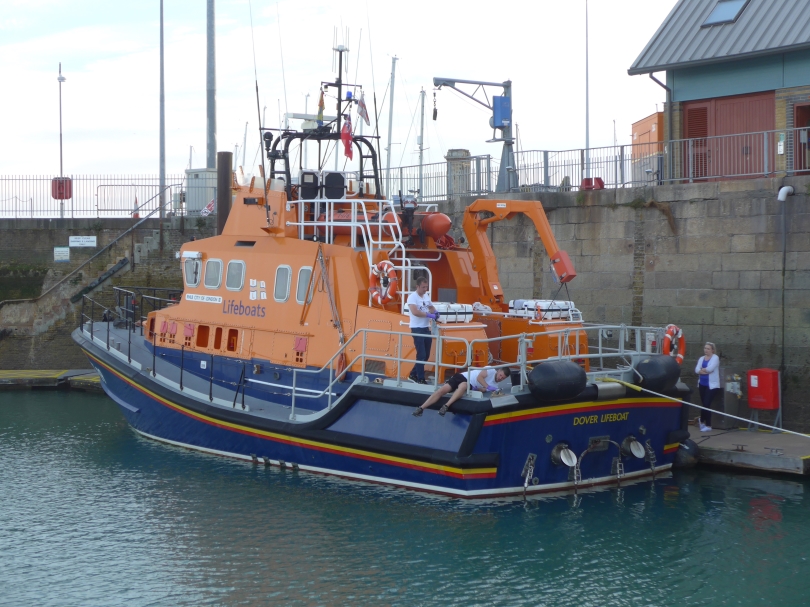 After performing down at Folkestone under Sarah's eagle eye 17-09 was sent back up past Dover to help search for a body reported sighted from a ferry.
The helicopter also attended.
Don't know the outcome.
Sunday, 13 August 2017 - 08:17
Post 4094
vic matcham , Dover
Great set of photos, and that ship has more airplanes on it then we have in the whole of the R.A,F.

.Thank you,we are off soon to the highlands long drive about 18hrs, I will try to take photos of the highlands to show you, but not much good at doing it. But if you go on my facebook you can see where we are going,I have family staying at my home.They love going down and seeing our port,
Sunday, 13 August 2017 - 07:17
Post 4093
Sarah, Ramsgate
Along with Dover Lifeboat & HM Coastguard helicopter the independent lifeboat service Folkestone Rescue also attended Folkestone Trawler Race. They have four boats Rescue 1, 2,3&4 but only 1 & 4 took part yesterday.
Rescue 1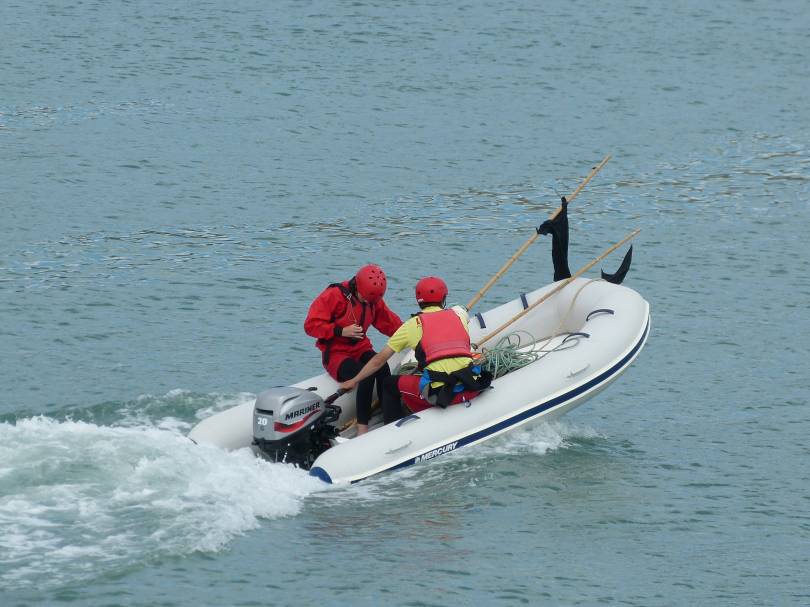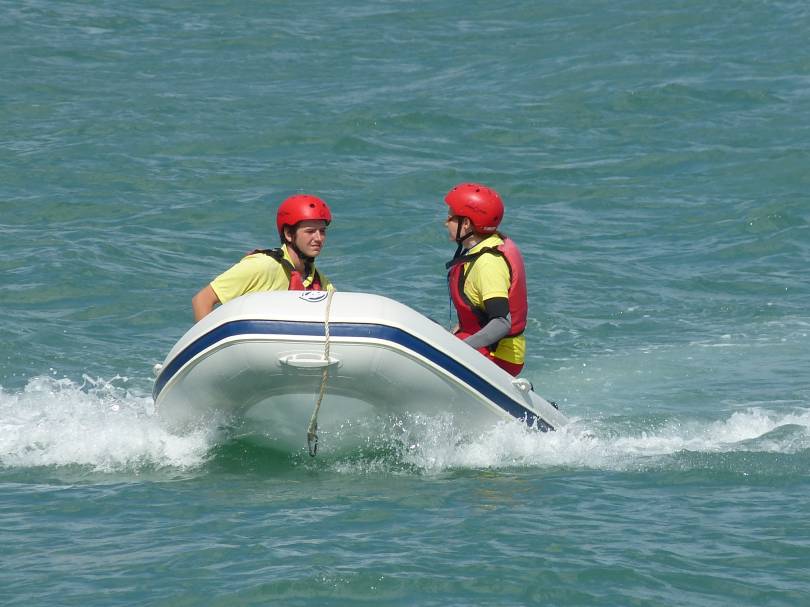 Rescue 4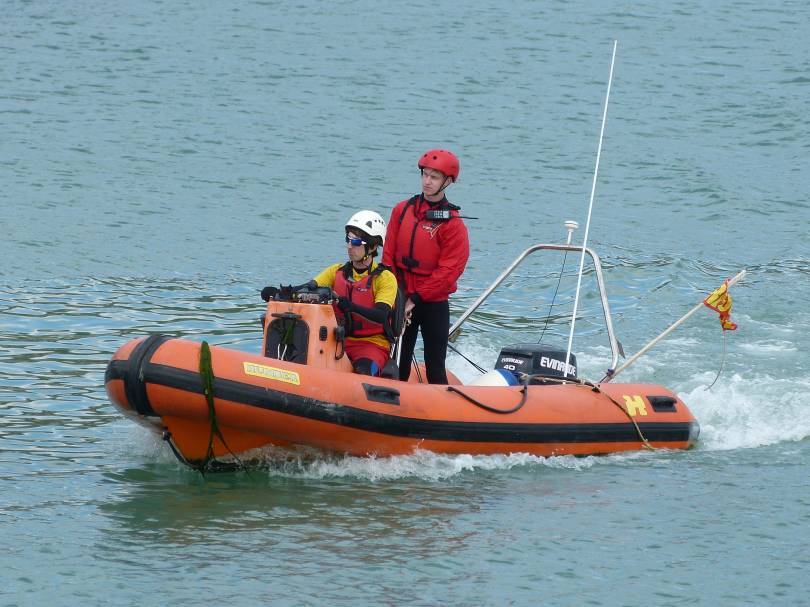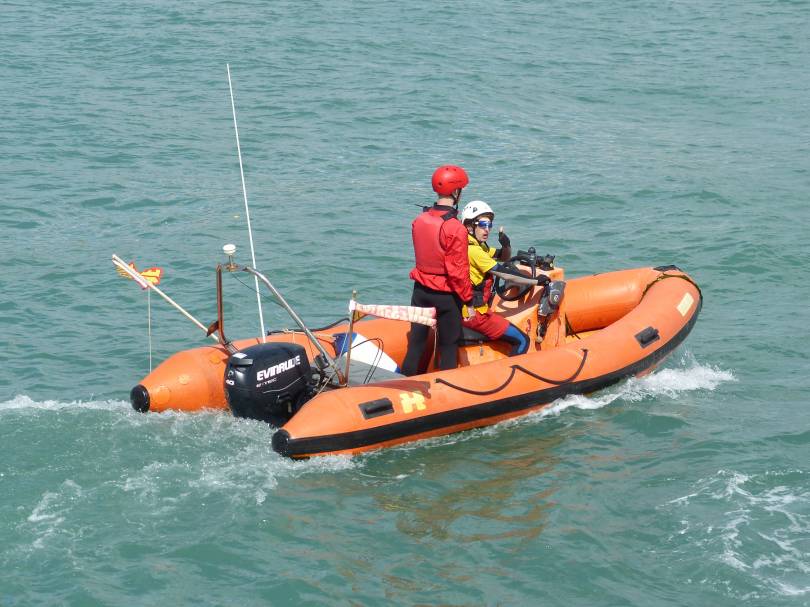 Both together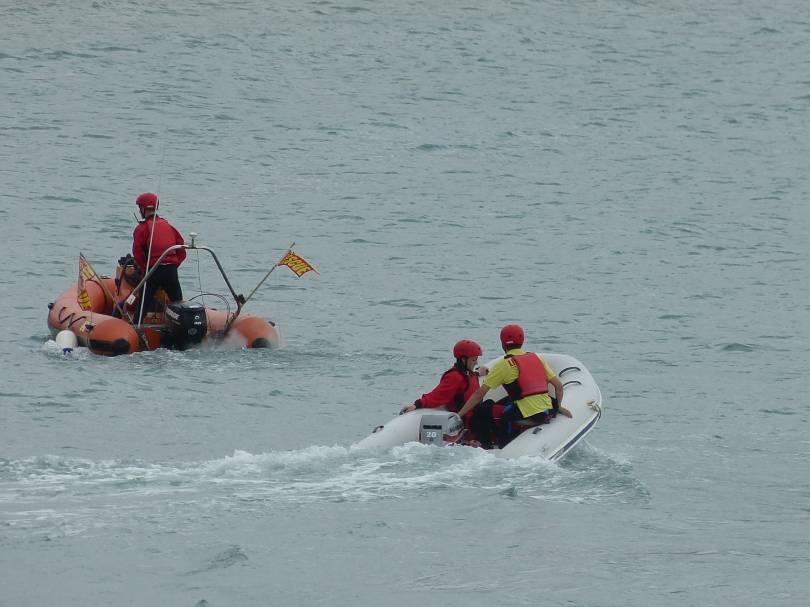 Sunday, 13 August 2017 - 06:46
Post 4092
Sea News, Dover
This ultra modern sleek cable laying vessel came in close to shore yesterday early morning..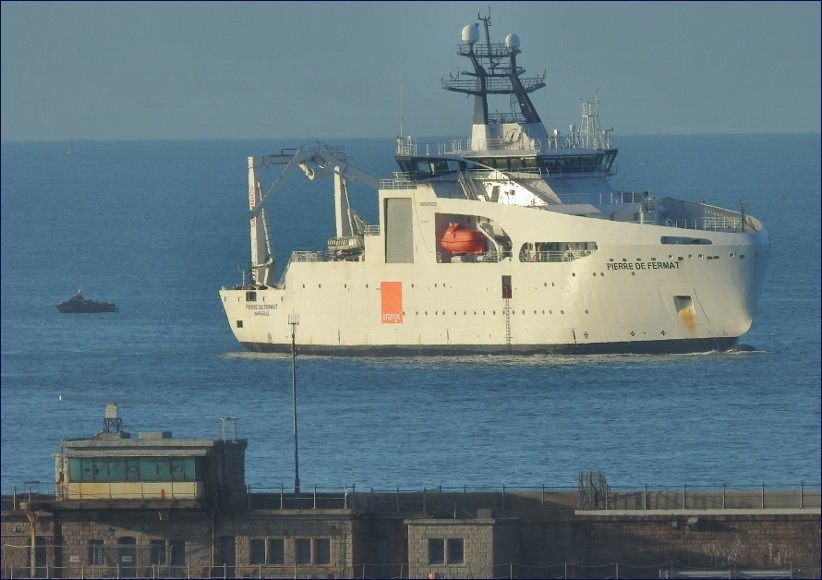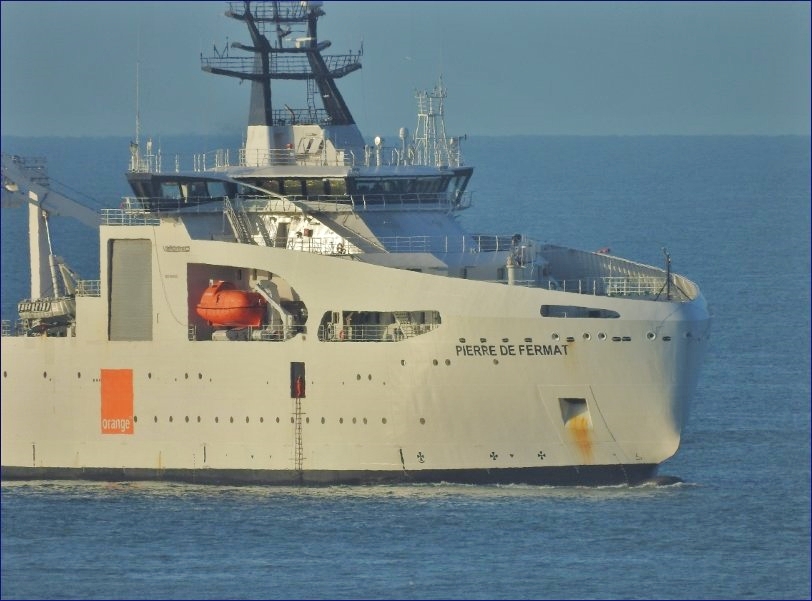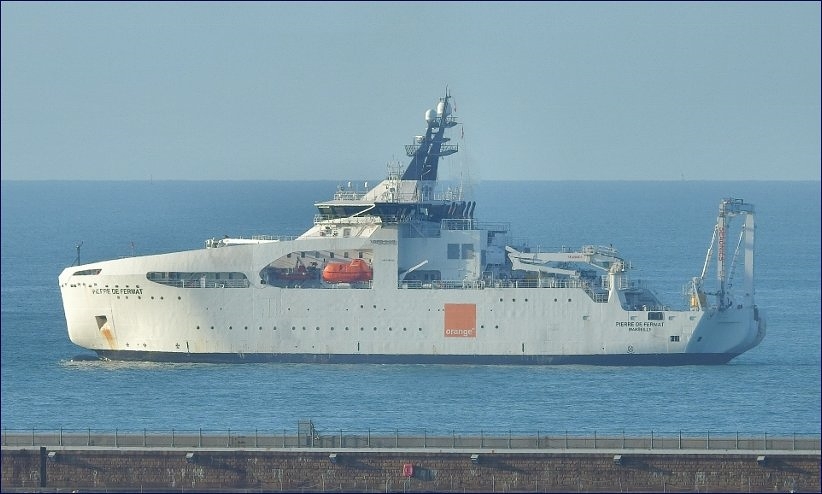 The vessel is called the Pierre de Fermat and she came right in close to the western exit/entrance. Yours truly thought she was about to enter the harbour but no it wasn't to be.. she turned and paused offshore...some time later, it seemed a short time, I saw her in the distance near Calais. So...she gets about..fast!
And below we have the Saga Sapphire arriving back with us yesterday morning. We had a double whammy of cruise ships yesterday with Pacific Princess also in...Pacific stayed late and therefore must have left in the dead of night when yours truly was catching up on his beauty sleep...no departing pictures therefore but might have a reasonable one of her resting at the cruise terminal when I catch up and look at all the pictures.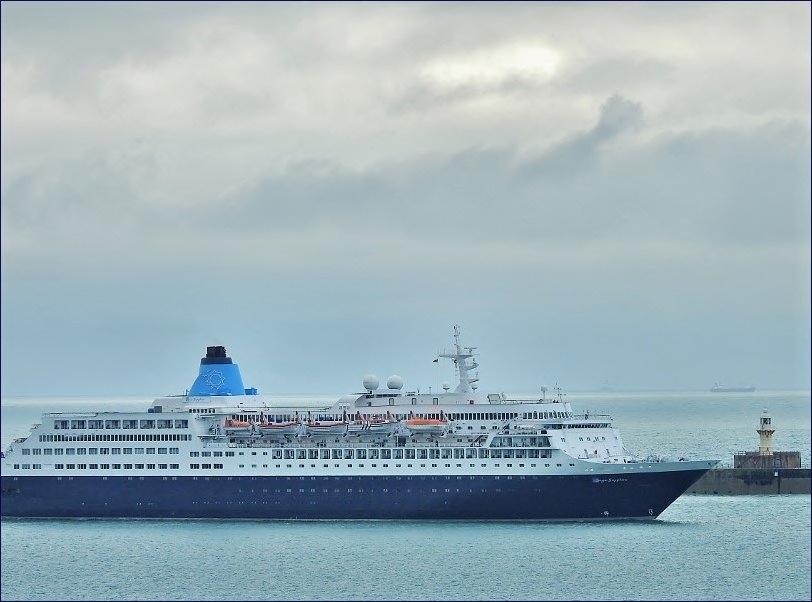 Well done Mike. A very nice set there below. Nice work.

Cracking action shots below there from Sarah...well done with those. Blinders!

Sunday, 13 August 2017 - 05:54
Post 4091
Mike J., Dover
Excellent pix from Sarah.
An interesting arrival on Friday was the 1970s-built former naval harbour tender EAST SUSSEX 1 - one of a number of vessels of varied sizes operated by the charity MARINE VOLUNTEER SERVICE who operate nationwide & cover a wide range of services from introducing young people to the sea to supporting marine events.
Their website is worth well worth a look. Just google 'Marine Volunteer Service'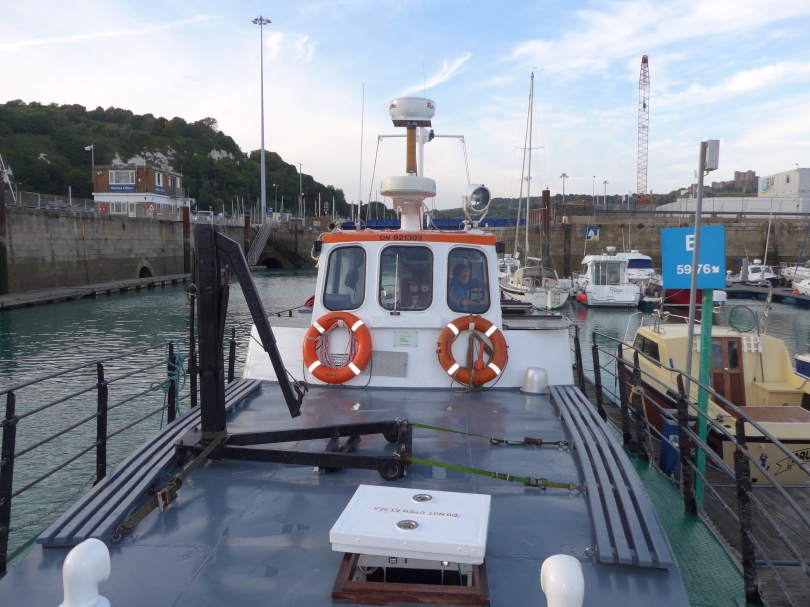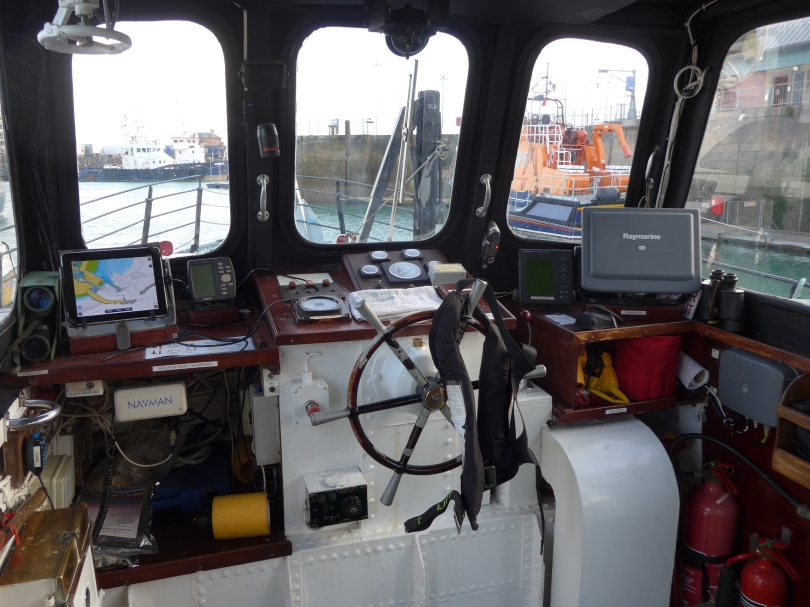 Normally based in Eastbourne & one of their larger vessels she is in Dover for four days taking groups for 'sea experience' trips.
Saturday morning she sailed with a party of local Sea Scouts & will be doing a few more trips during her stay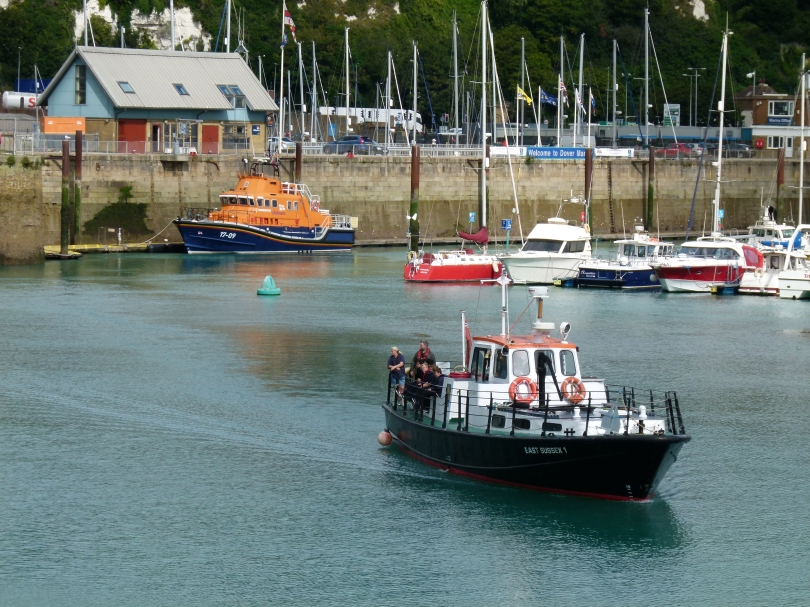 .
She is thought to have been one of three similar tenders sent down to the Falklands after the Argentine invasion, but no documentation was handed-over when she was received from the Navy so her early history is a bit of a mystery.
A very friendly group of volunteers aboard doing a worthwhile job.
Thanks to Capt.Hughes & his crew for a most interesting visit.
Passing thru the 'Dunkirk Gap'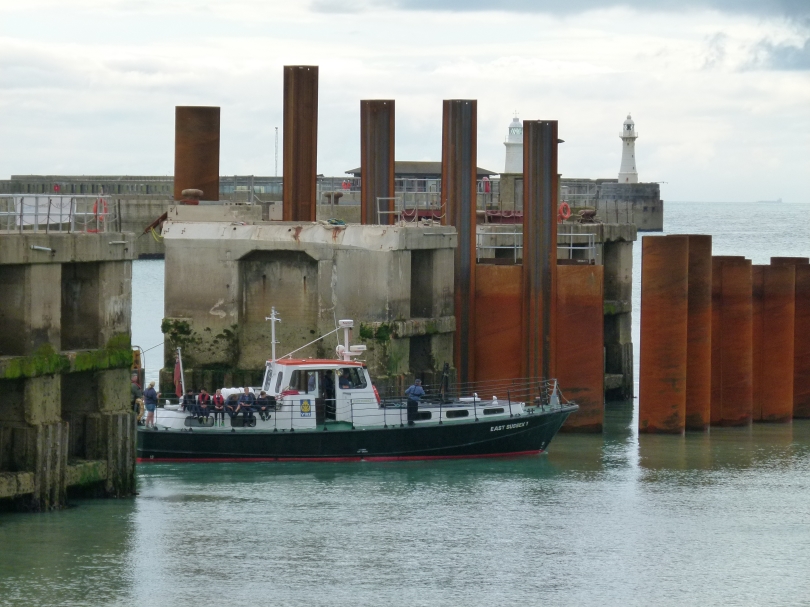 Sunday, 13 August 2017 - 00:41
Post 4090
Sarah, Ramsgate
Fantastic photos of Alert Mike



Dover Lifeboat at Folkestone Trawler Race.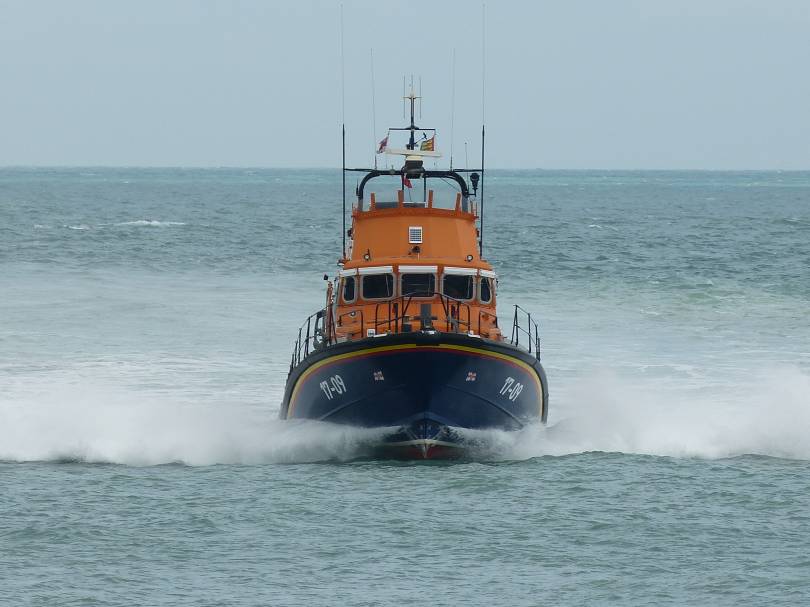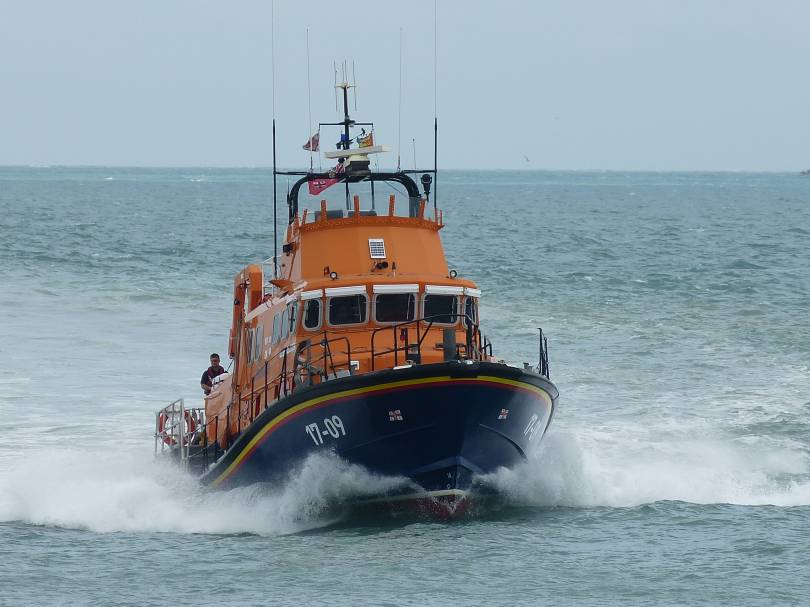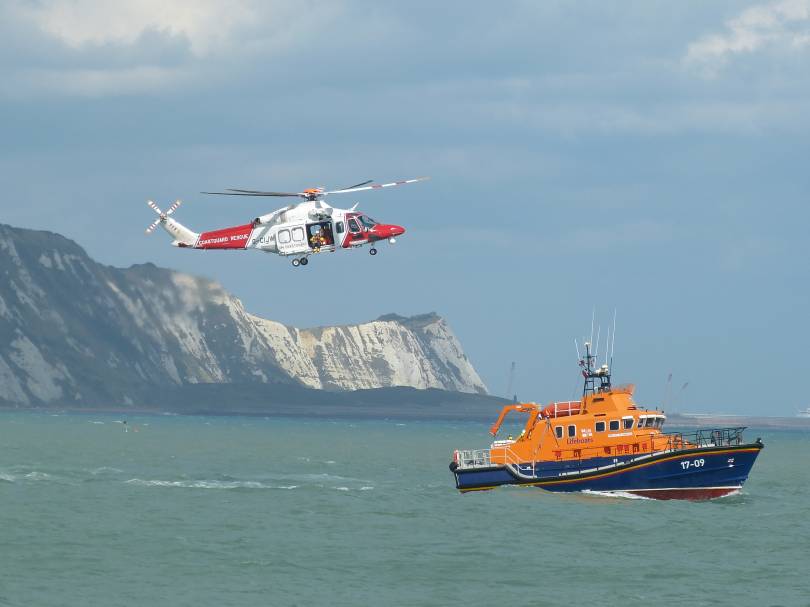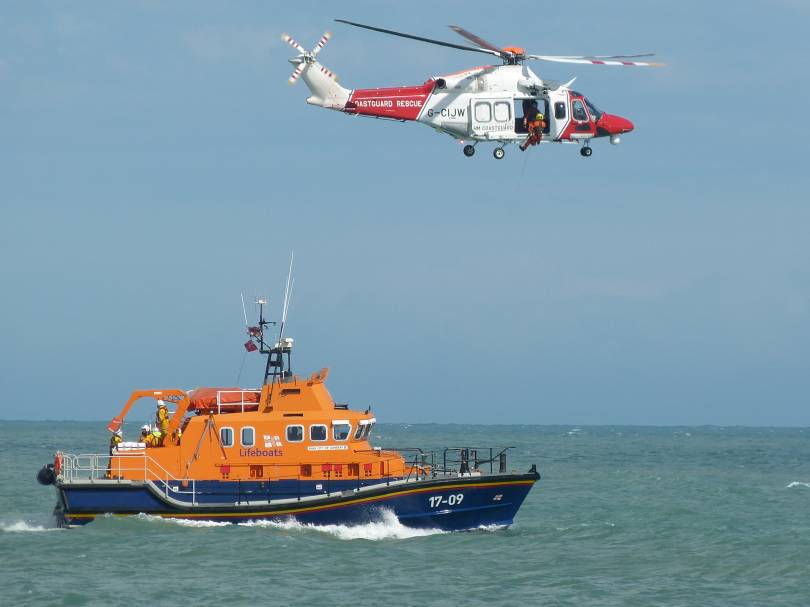 Saturday, 12 August 2017 - 23:30
Post 4089
Sea News, Dover
Thanks Brian - good to know that piece of info. Paul

Saturday, 12 August 2017 - 18:01
Post 4088
brian, dover
i think it might have been the George W Bush.

Saturday, 12 August 2017 - 17:38
Post 4087
Sea News, Dover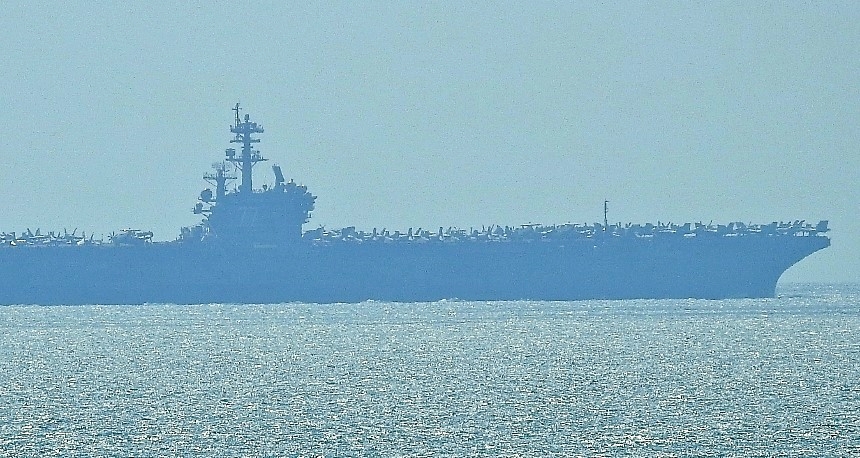 Now that's not a good picture above by any stretch of the imagination as the haze kills it, but nevertheless thought it might be worth showing. Its a picture of one of the American fleet as they went down the Channel at midday yesterday. There were several ships, including the one above. Its obviously an Aircraft Carrier but the AIS wasn't clear which one....but as you can see its carrying a mass of aircraft...no doubt all pumped up and ready for action... to match the Trump rhetoric.
See also todays earlier post below.
Saturday, 12 August 2017 - 15:22
Post 4086
Sea News, Dover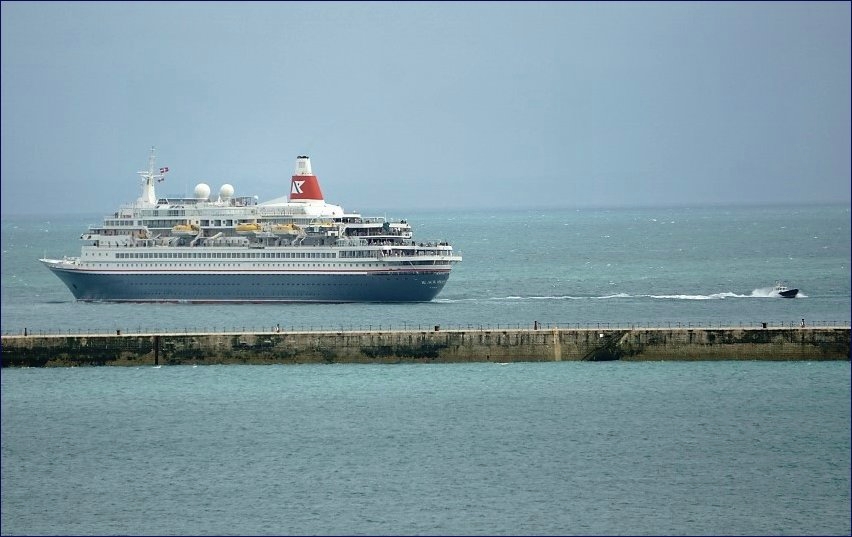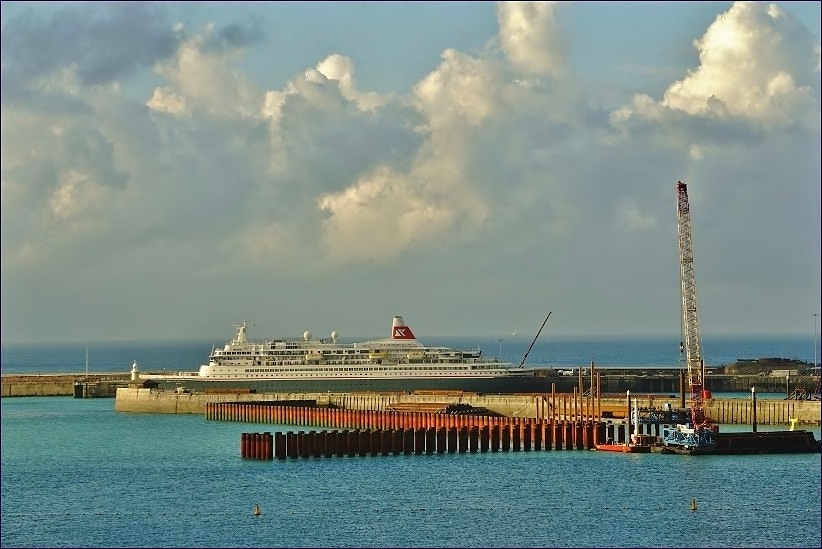 Following on from Jeremy's picture of the Black Watch, there we are above with another couple to add to the mix. Top shot shows her beginning her evening journey to Amsterdam while to the right of shot you can see the pilot boat returning after another job well done. Then we have an early morning picture as the ship rests at the Cruise Terminal behind the sunkissed piling.
Below we have a familiar sight in the channel...the red coloured ships of the Hamburg Sud line. This ship is called the Cap San Tamaro. The picture is from a few evenings ago...she was out of Antwerp with a first stop at Le Havre to come.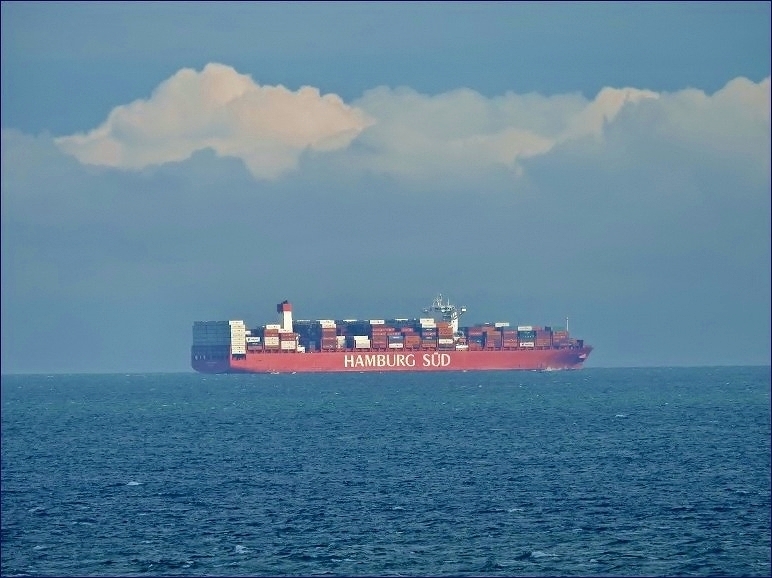 Well done with those shots from on high Jeremy in post 4084. They nicely capture both the fresh day and the ships in Port and the arrival of Alert.

Good to see those inshore pix again Mike. Right on the spot to see Alert up close.

I see the Pacific Princess over there at Cruise Terminal 2 as I write...
with Saga Sapphire approaching...
Saturday, 12 August 2017 - 06:12
Post 4085
Mike J., Dover
Friday - with the channel down to the Tidal Basin being blocked by a crane barge small craft were having to reach the Tidal Basin & Wellington & Granville Docks by entering the Jetfoil basin & passing thru the newly-formed gap in the Dunkirk Jetty with departing vessels taking the same route.
Don't know how long this has been going on.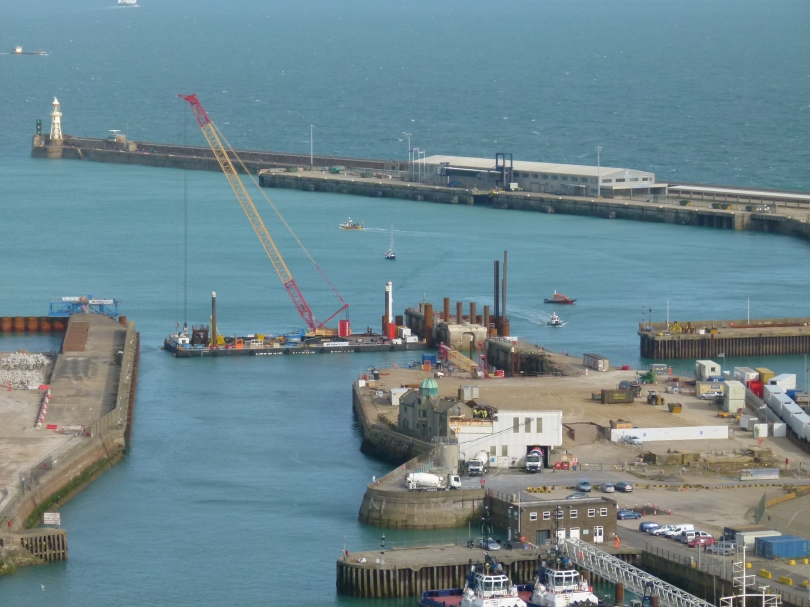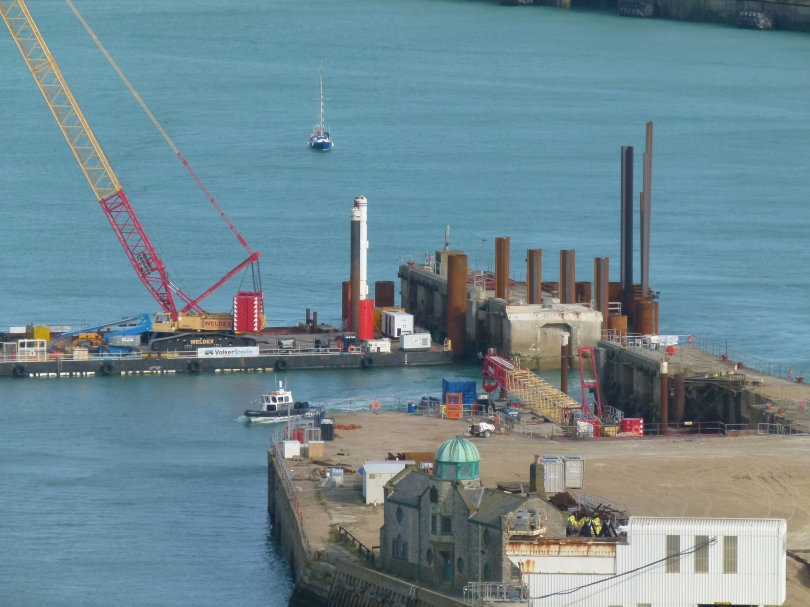 I was up at St,Martin's Battery & after watching MAVERICK & a few of the DWDR RIBs using the 'new route' I noticed the ALERT entering via Eastern.
She of course took the same complex route before coming down to her usual berth alongside the DAVID CHURCH.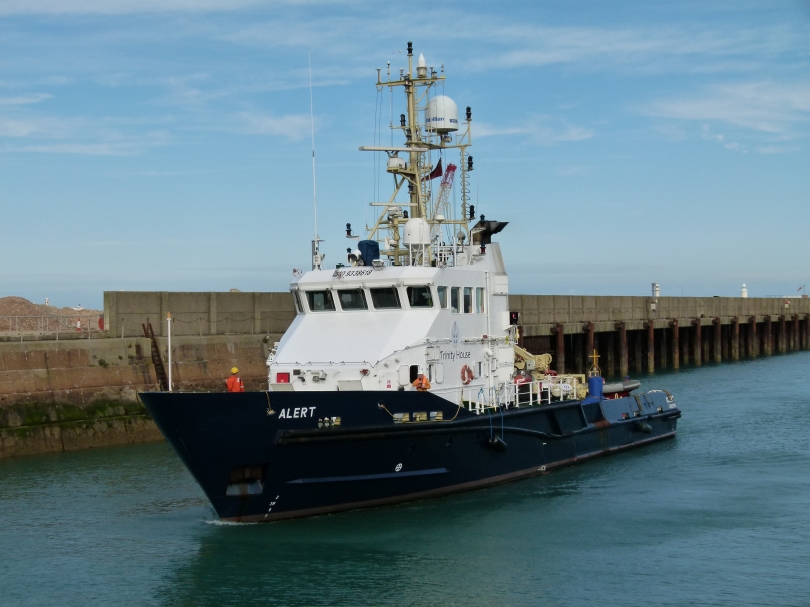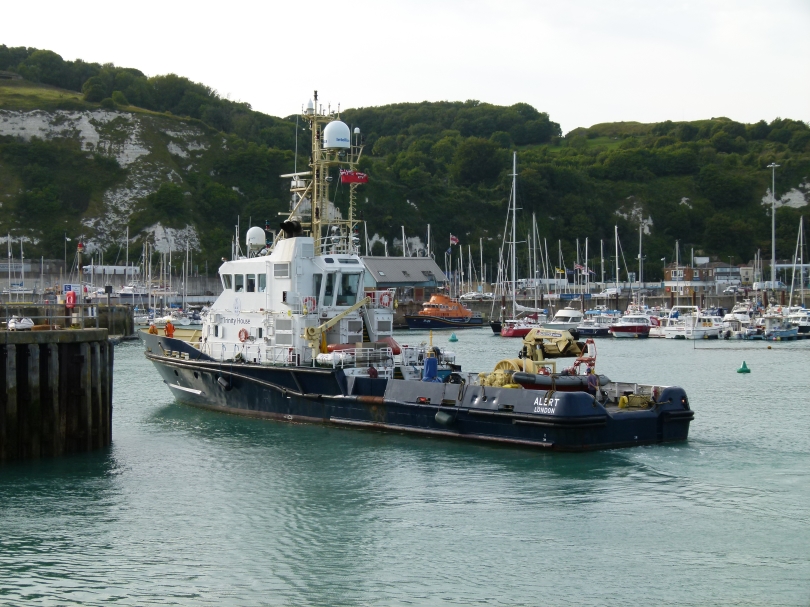 I struck lucky to catch this unexpected sight as I was on the way back to Dover after a few days away & had called in at St.Martin's Battery merely to take a quick high-level look at any visible changes to the DWDR job.
Saturday, 12 August 2017 - 00:29
Post 4084
Jeremy Ward, Whitfield, Dover
Managed to capture the two cruise ships, Black Watch and Crystal Symphony yesterday afternoon from National Trust car park.


Also Alert seen arriving too.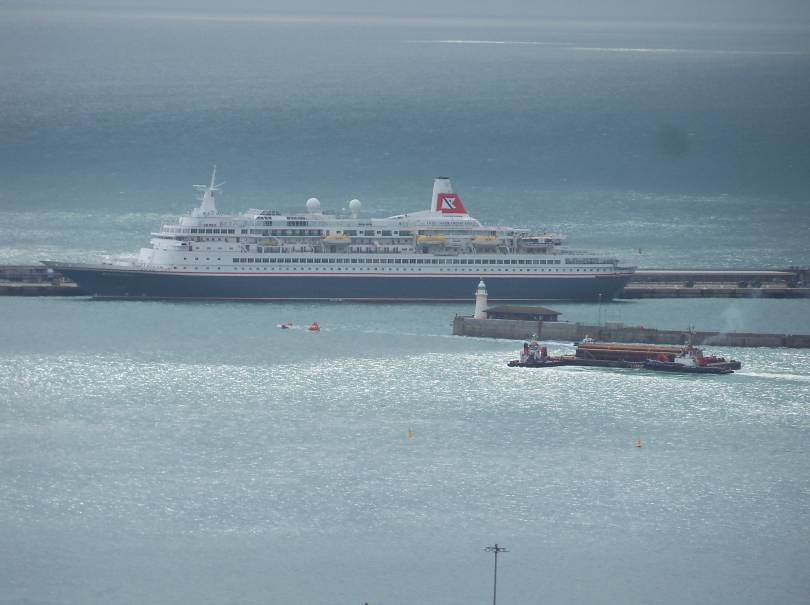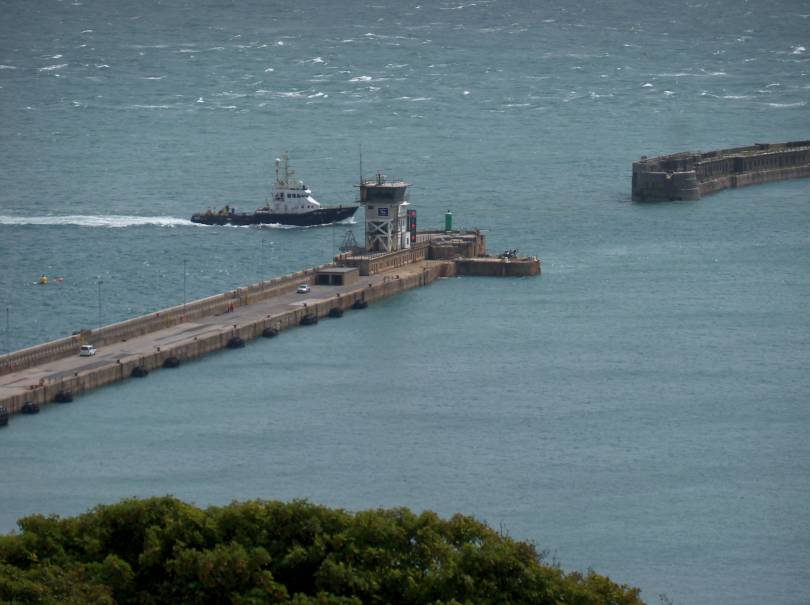 Friday, 11 August 2017 - 09:29
Post 4083
Sea News, Dover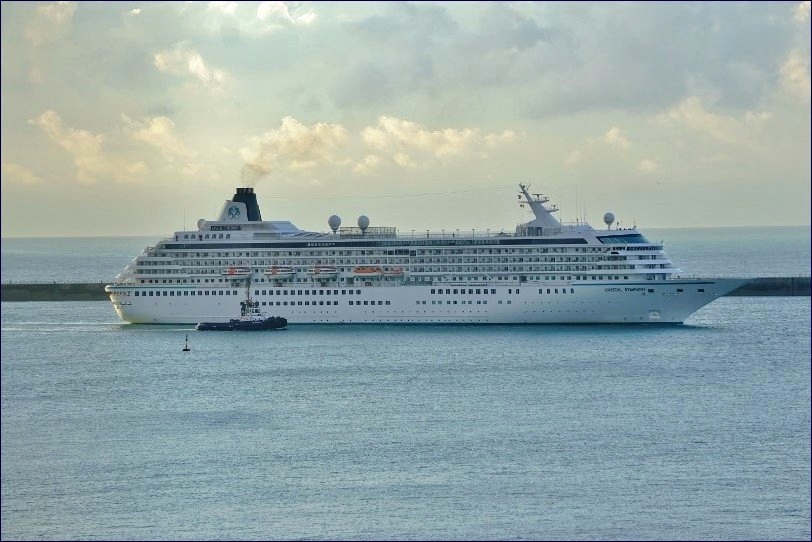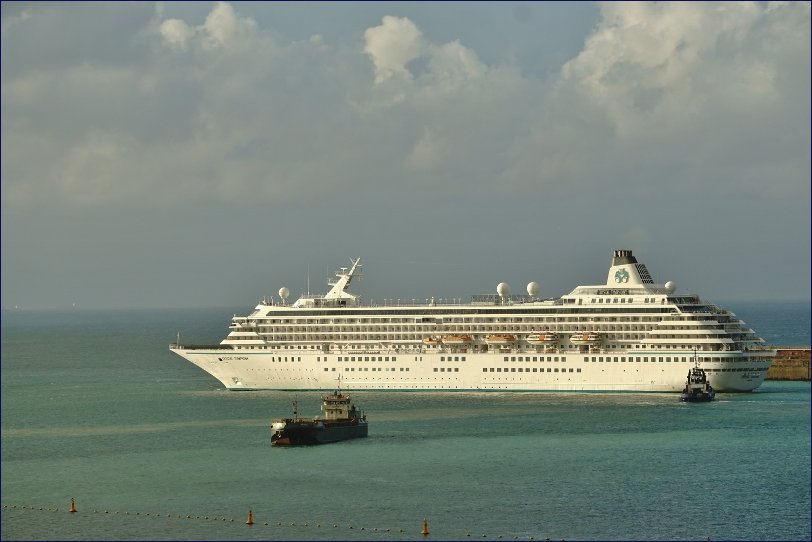 Yes indeed great to see the return of the fab Crystal Symphony and great to see that she will continue to visit us here...well done the Port of Dover. There she is above arriving with us yesterday morning at 06.45 cutting a mean debonair dash! See also post 4077 for more info.
Below we see her departing under greyer conditions last evening at 7pm or 19.00 hours...the evening sun did appear soon after to brighten things up but too late for this particular picture....but what can ye dooo.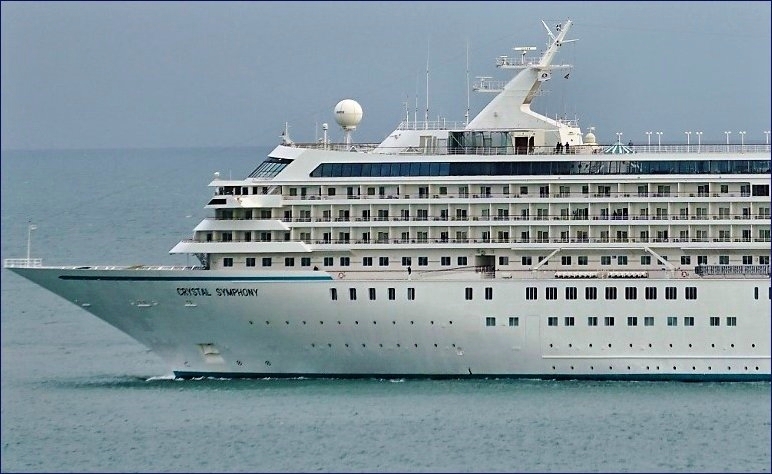 She headed south to the Channel Islands and very nice too.
Yes Colette its good to see the Crystal Symphony again and exciting that you did that tour guide role taking those visitors here, there, and everywhere.
Sounds very cool

...

Also in with us yesterday was the Black Watch, perhaps she was a tad overlooked in alll the excitement but will have some pictures of that one following along in due course.
Friday, 11 August 2017 - 06:02
Post 4082
Colette B, Dover
Always a pleasure Patrick

Lol! re the Guinness, it doesn't travel that well, so should only be drank in Ireland

Great news to see that Crystal Cruises are back in Dover, a nice surprise. A few years back I used to greet the Crystal passengers and escort them to London to show them the sights and sounds of old London town

Thursday, 10 August 2017 - 21:01
Post 4081
Sea News, Dover
Good one Patrick!!

That made my day

Nice long range picture too for sure. Paul.
Thursday, 10 August 2017 - 15:07