Monday, 18 June 2018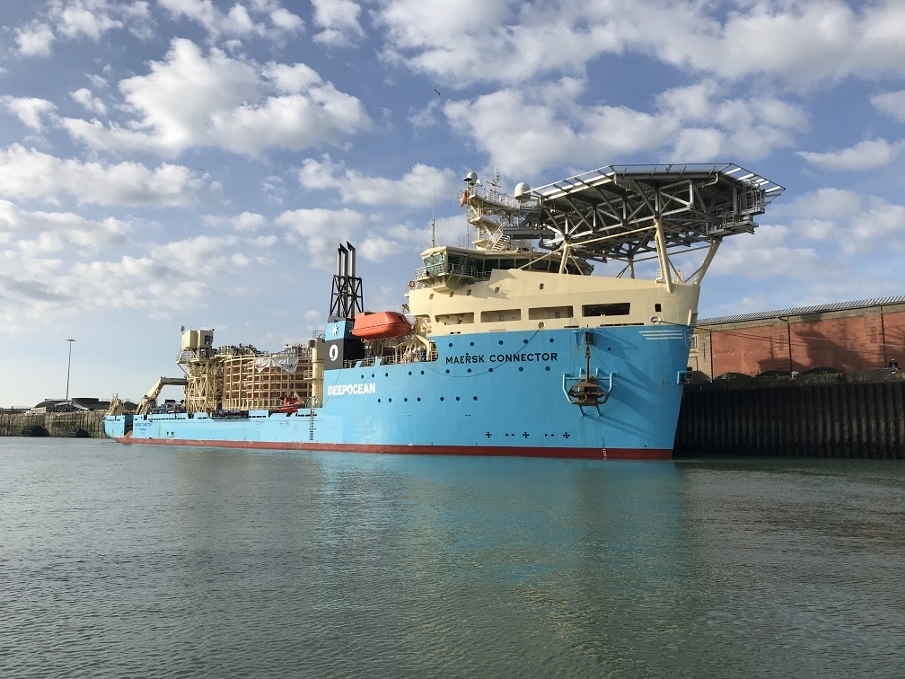 The Maersk Connector - currently at the Port of Dover. Pictured by Benjamin Payne. Great pic. Many thanks Ben.

WWW.DOVERFORUM.COM/SEA-NEWS
Doverforum.com: Featuring all the ships that come and go and work at the Port of Dover with further coverage of the surrounding towns both sides of the Channel. Email: dover7@msn.com to send SEA NEWS pix or info....
or click ADD YOUR COMMENT below to post direct, no membership needed.
DFDS ACQUISITIONS and EXPANSIONS...see below 4984
Dover Marina Control - New Contract Awarded see 4970.
PORT OF DOVER: Konecranes for new Cargo Terminal 4916.
PORT OF DOVER: £21 Million DWDR 'paving plus' contract awarded 4895.
PORT of DOVER - three cruise ships, one day 4885.
DFDS Charters New Ship see 4866.
New Marina Pier ... Latest...see 4861.
P&O FERRIES presents big cash to RNLI Dover...see 4829.
PORT of DOVER: Chief Executive TIM WAGGOTT Resigns...see 4778.
P&O FERRIES recruiting...4745.
PORT of DOVER awards Cargo Refrigeration Contract see 4740.
PORT OF DOVER: Community Benefit 4688
TRADING GROWTH FOR DFDS DESPITE BREXIT see 4642
PORT OF DOVER RECORD FREIGHT see 4551.
PORT OF DOVER: GEEST LINE arrival see 4597.
SECOND FEMALE CAPTAIN FOR P&O see 4608.
Sea News Dover :
Use our SEARCH ENGINE below to find all sorts on the SEA NEWS pages....
more than 240 now with more than 4750 nautical posts.
Posts are welcome. Max of 5 pictures preferred per day although we can occasionally stretch to 6 on special stories.
Type CRUISE VISITS in our SEARCH ENGINE below for news of the latest arrivals.
Sea News Editor Paul Boland - dover7@msn.com .
Post 4978
Sea News, Dover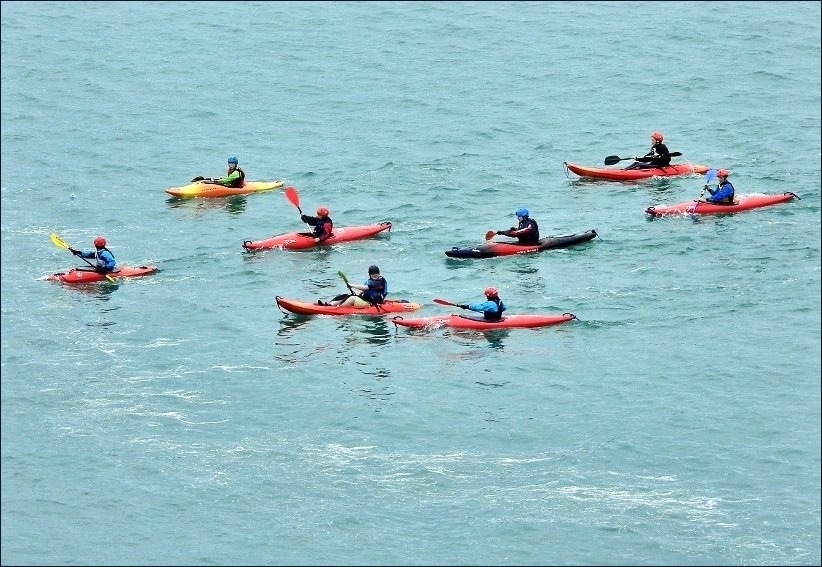 A large rowing regatta was on yesterday here in the Port of Dover...we may have pictures of that to come, still to be sorted, but this one above is not from the regatta but taken a few days earlier. It shows a group of youngsters powering along out there in their canoes/kayaks. It was a much larger group than shown, say 20 to 25 all together and impressively looking good. Just managed to capture a small section of them above there.
Was searching now for a bit of frivolity for a sunday morning...and for some reason the gulls came to mind. Some from the archives here and some new.
The first shot shows 'Oscar' .. that's what my daughter called him as he lived up here alongside us on the dizzy heights of the 'observation tower' for years and years, but sadly now passed on.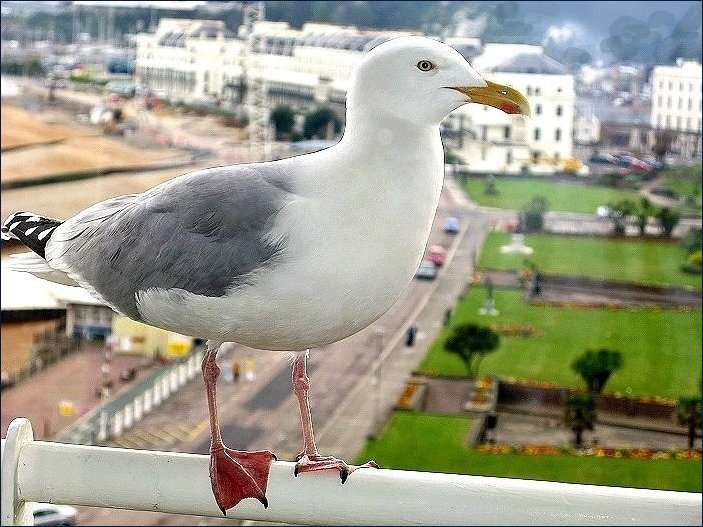 Below we have your standard 2.1 gull family... basking on the beach.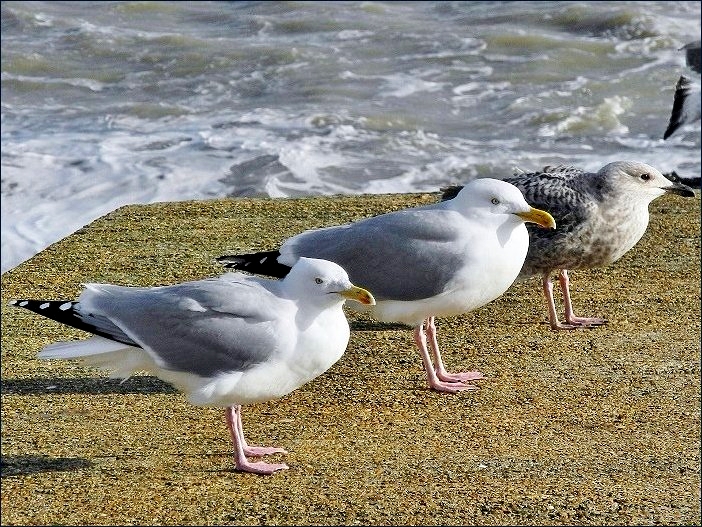 And below the more unusual black winged variety...variety is the spice of life, so they say... and here we are.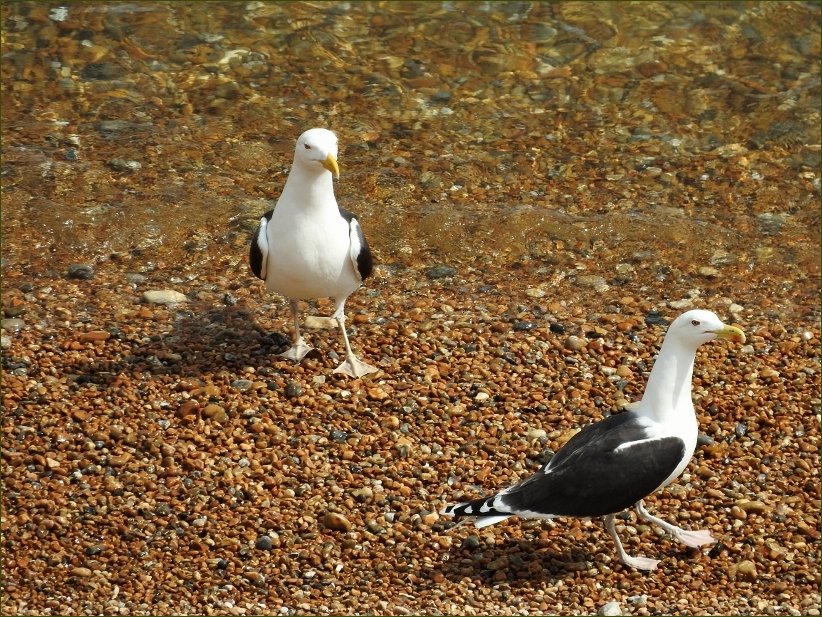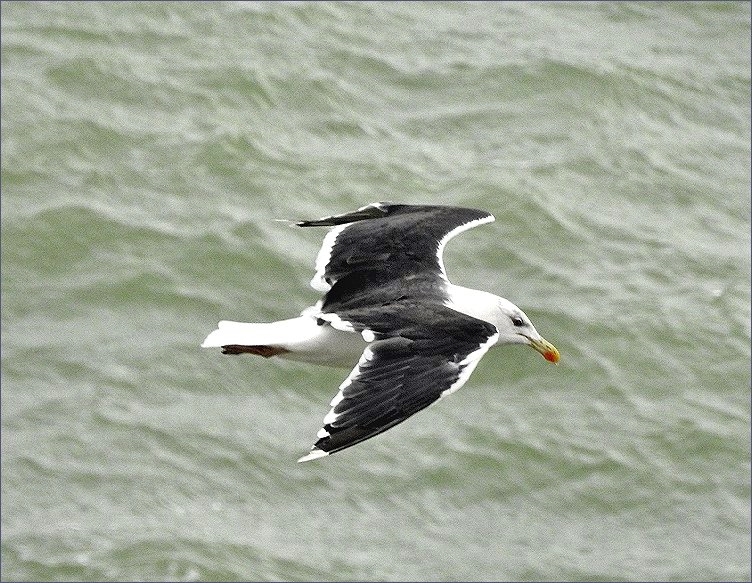 Ahhh very nice shots below there Patrick. I can picture you now, the intrepid explorer extraordinaire making his way through the undergrowth and overgrowth to get those pictures.. great stuff!


PaulB
Sunday, 10 June 2018 - 08:13
Post 4977
Patrick, Marine Parade
A slightly different view of the DWDR work. Yours truly edged through thorny undergrowth near the top of the Grand Shaft to get these shots through a convenient gap in the tree-line just enough to frame and capture these views.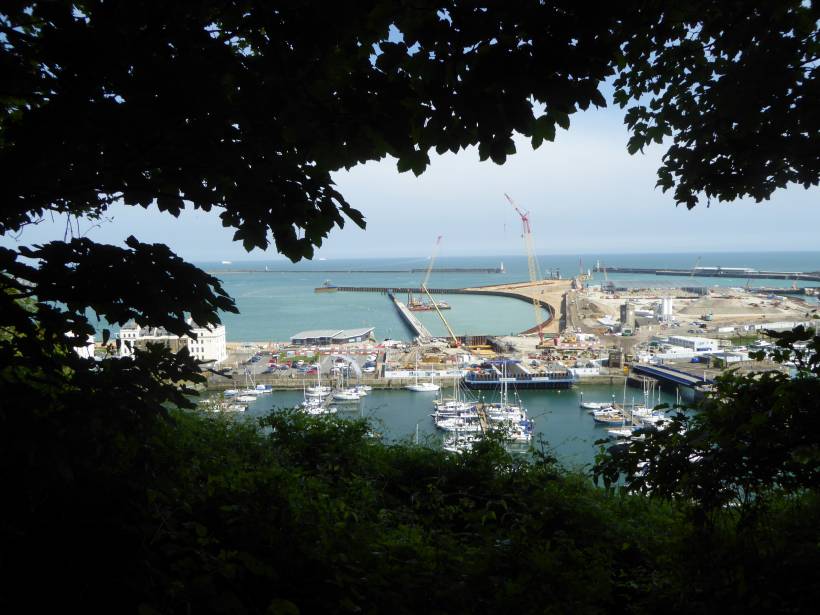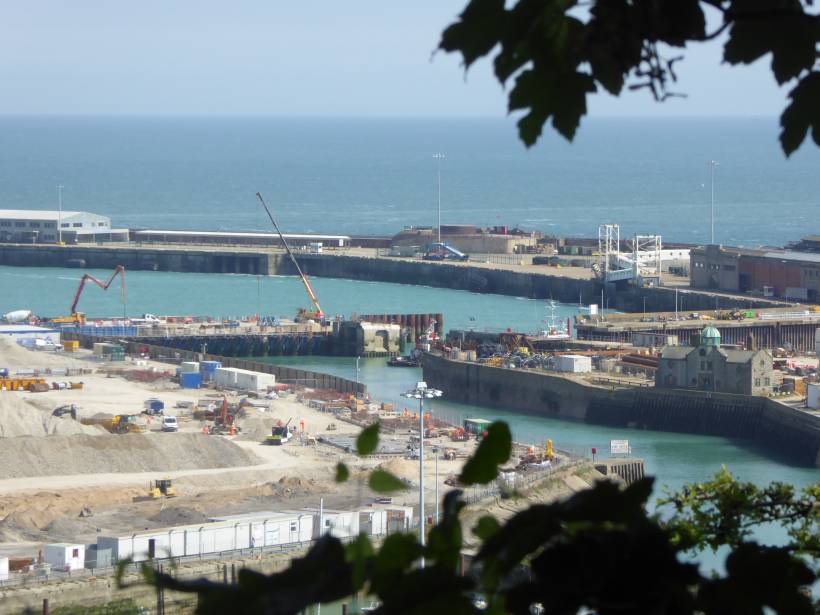 Saturday, 9 June 2018 - 14:50
Post 4976
Sea News, Dover
Crystal Serenity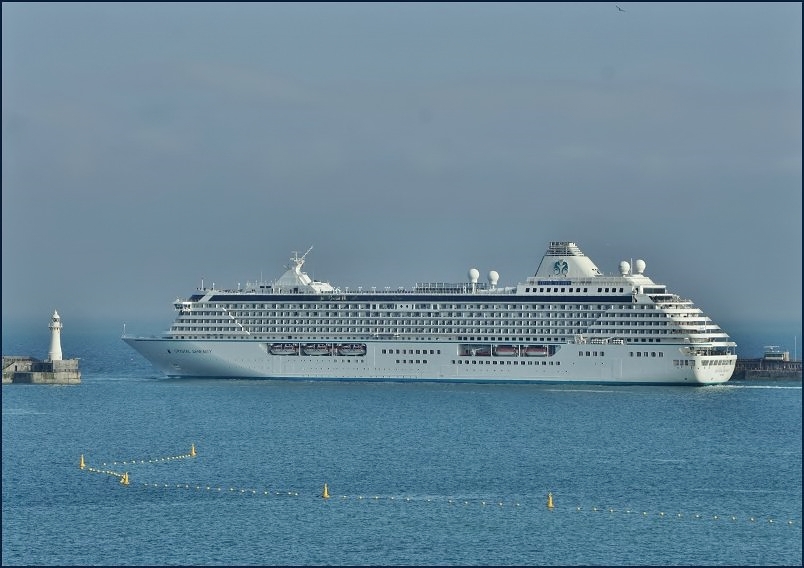 As promised some pictures now of the elegant departure of Crystal Serenity on Thursday evening. She was heading off on a fabulous trip that included Copenhagen in Denmark and onwards to the magnificent St Petersburg in Russia...first stop Amsterdam. Impressive itinerary that one...as they say across the Atlantic..'not bad for your buck'. She paused outside port, as you can see below, as the pilot launch pulled up alongside.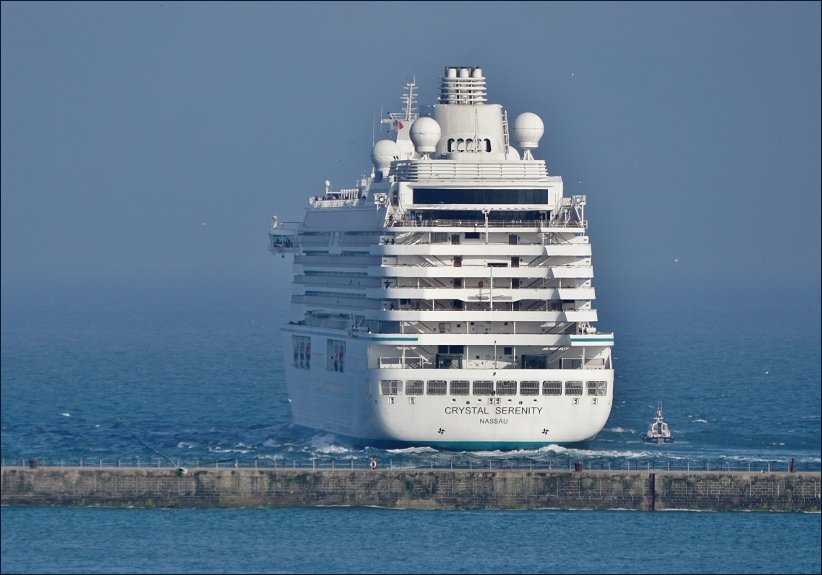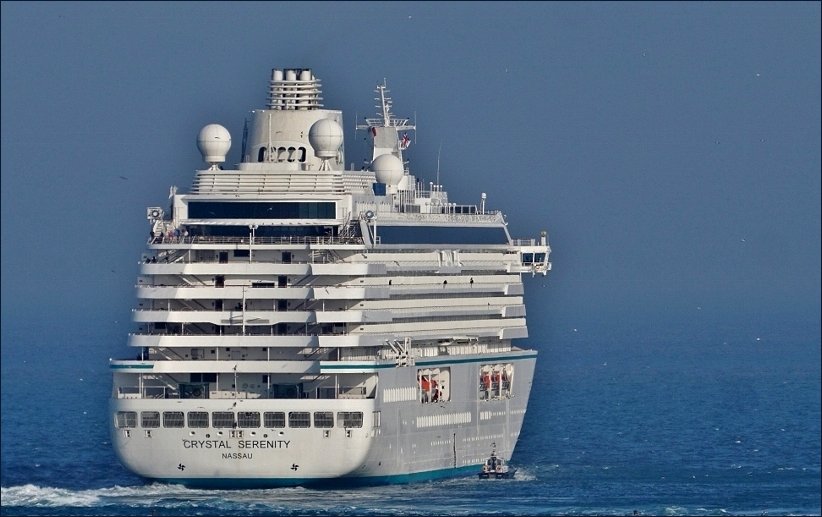 In the foreground below you can see the Border Force vessel Hunter. If it hadn't been for Mike's earlier pix and info yours truly would not have known which Border Force vessel this was as nothing showed on AIS. Well done our 'inshore correspondent'.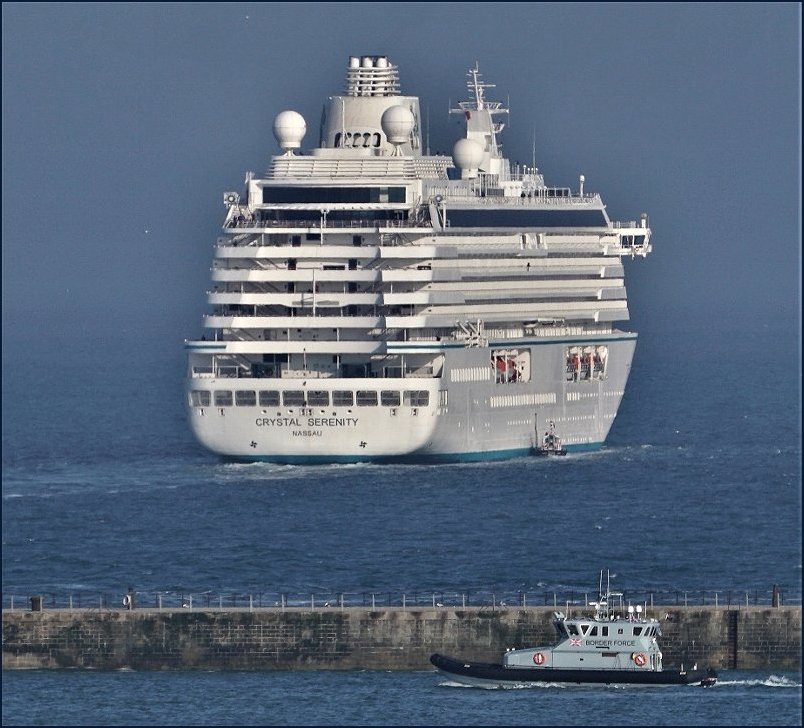 Nice pix and info below once again Mike

PaulB
Saturday, 9 June 2018 - 06:19
Post 4975
Mike J., Dover
The Boskalis workboat KIM came into the old Jetfoil terminal Thursday evening from Vlissingen.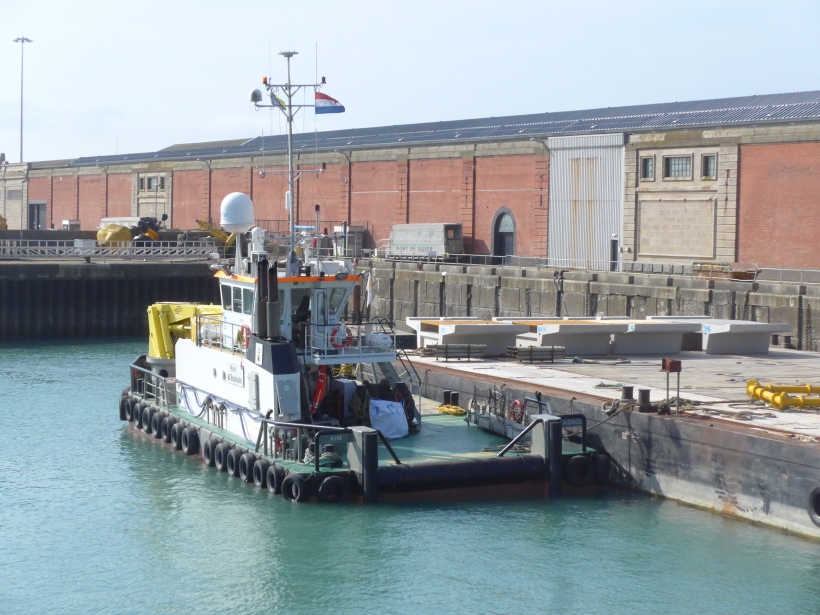 Her AIS tracks show her spending a good deal of Friday entering & leaving thru both entrances, with her master[s] presumably gaining experience before gaining their Pilotage Exemption Certificate so the implication is that KIM will be here for a while.
There is a new interesting DWDR drone video - go to You Tube & search for 'DWDR PROGRESS JUNE 2018'
After I posted pix of HUNTER yesterday I realized that it was almost two years to the day when on 4/6/16 a little convoy of four weatherbeaten former North Sea oilfield rescue craft came into Dover [one under tow] with some of them later destined to became Border Agency cutters.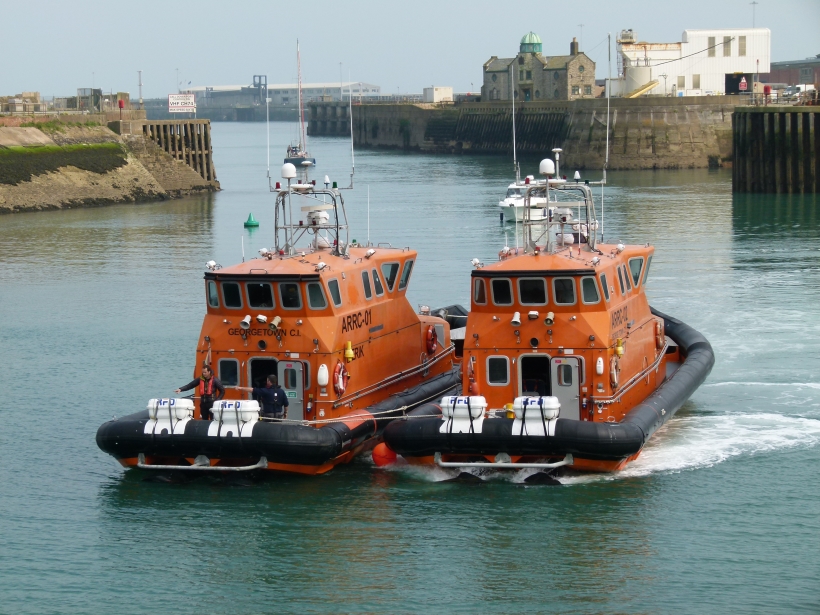 For more pix of their arrival do a search on here for 'ERIK'
Saturday, 9 June 2018 - 01:33
Post 4974
Sea News, Dover
Reach for the Sky: there seems to be fewer DWDR cranes these days than there were...I think we were up to about a whole dozen one time all in full daily action. Not now though, as progress is being made. Yours truly however noticed this new one in towering action yesterday... the one in the fetching green colour. Also in the picture you can see the new rapidly developing waterside building...alas it will obscure the view from the 'observation tower', no longer will we gaze fondly at the cruise ships at Cruise Terminal One. Nor picture anything there of course... c'est la vie .. I guess..
If I am remembering correctly these are my first pictures of survey boat Shamrock. Mike got pictures previously and they will be easily found in our Search Engine above, these include a cracking shot with the Dover Castle in the background. Shamrock was doing some surveying work out there yesterday, moving hither and tither for much of the day. Survey boat Diana was also out there doing the same. Pictures of Diana also can be found in our Search Engine above. But here we go with Shamrock..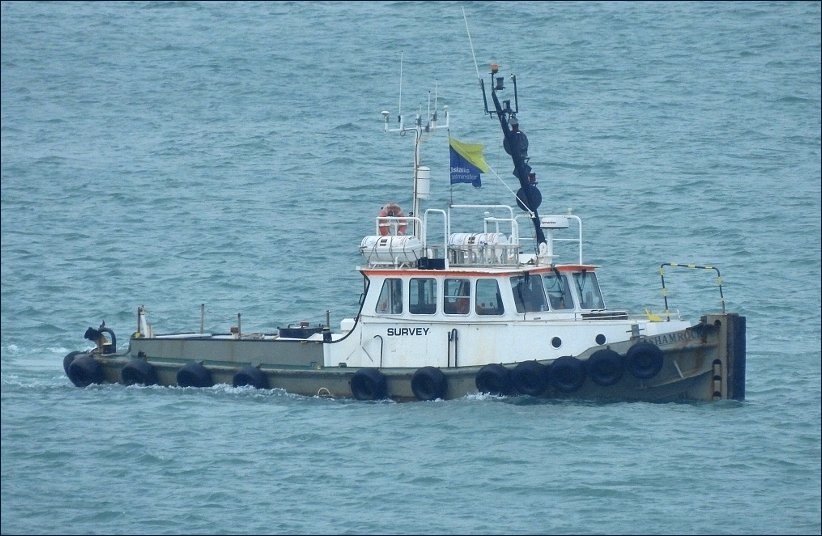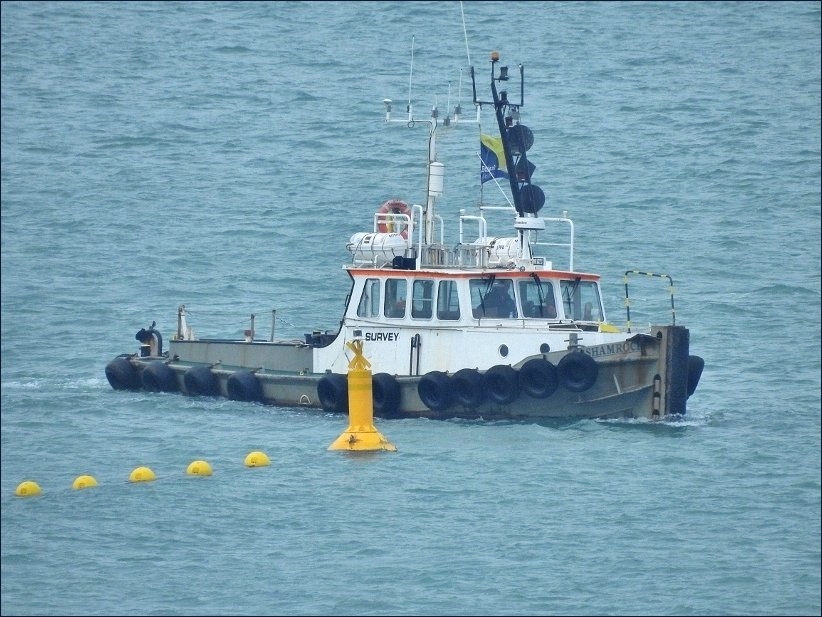 We will have pictures of the departing Crystal Serenity from last night to follow in due course...taken as she left for Amsterdam.
Excellent collection of pictures and interesting info in the posts below Mike. Well done with all that..
keeping us up to speed with some ace info and activity there...

PaulB
Friday, 8 June 2018 - 05:12
Post 4973
Mike J., Dover
Thursday morning & the HUNTER, the latest addition to the Border Agency fleet was having a crew change.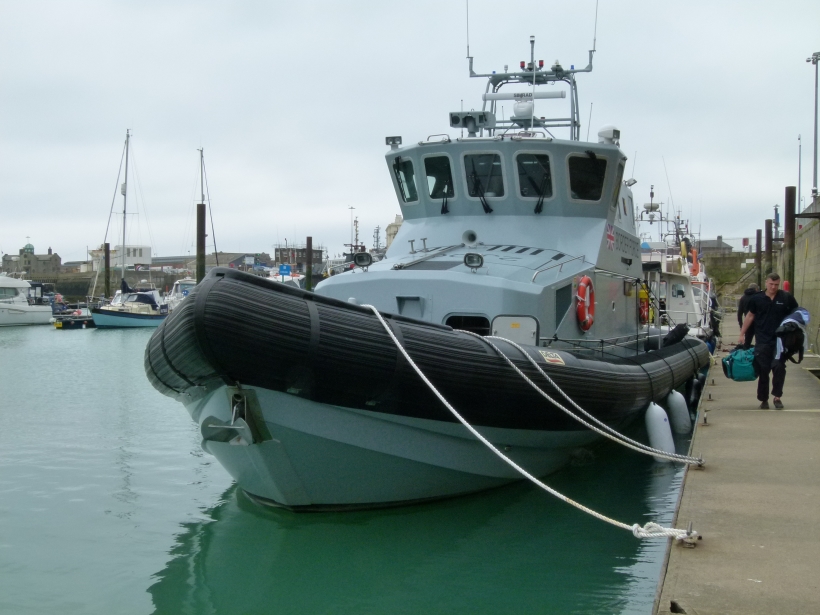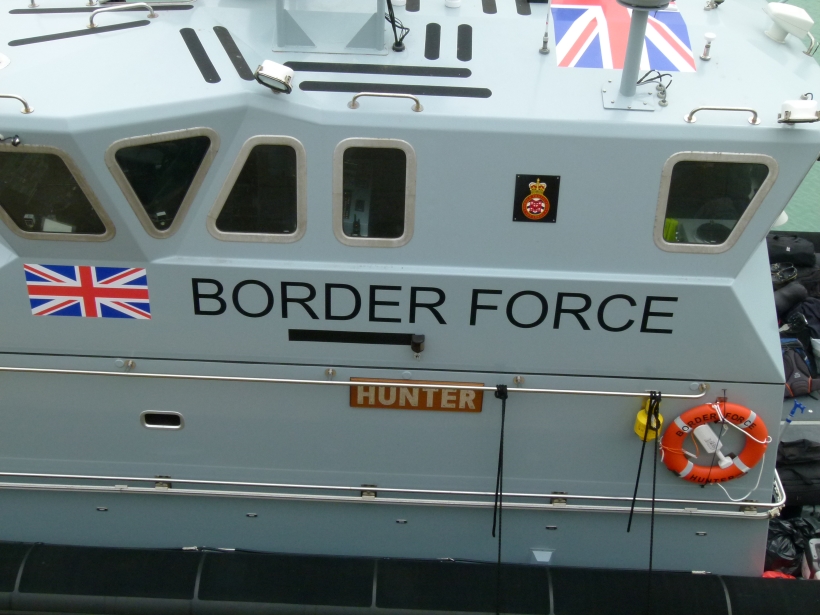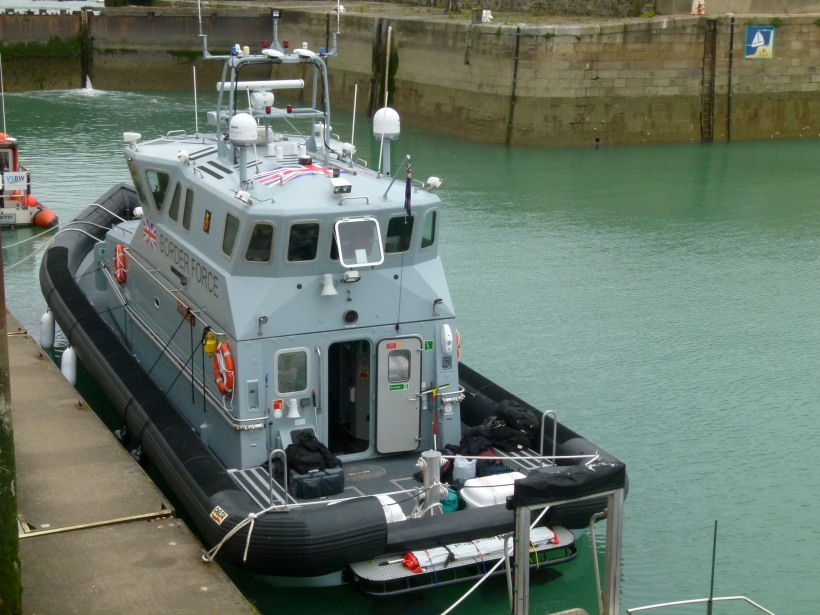 The LLANDDWYN ISLAND & AFON LLIGWY were tucked up in the old Jetfoil terminal & the only tug out working was the ISA attending the NORDIC GIANT.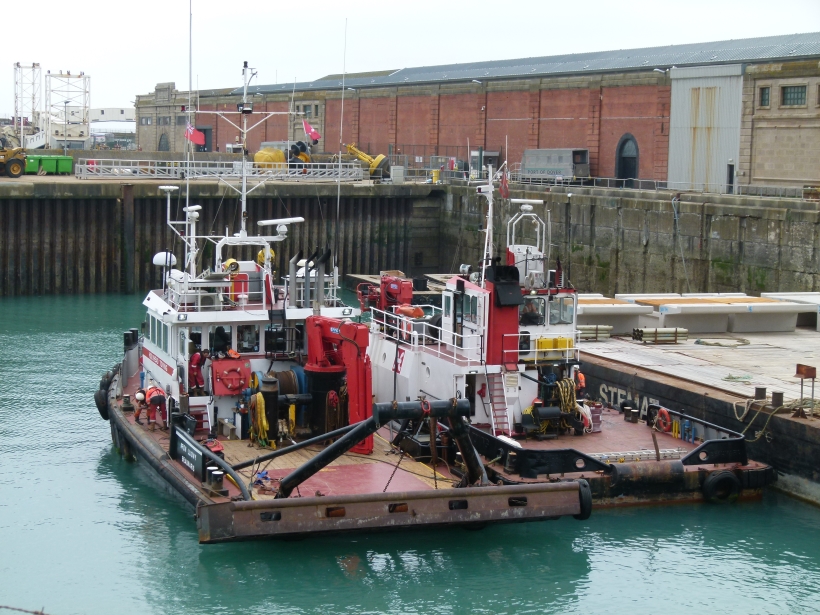 The SOSPAN DAU didn't stay long & is now working near Swansea.
Thursday, 7 June 2018 - 22:44
Post 4972
Mike J., Dover

Remember the tugs NAS PATHFINDER & the PUMA & their long stays in Dover & La Coruna & Messina & their adventures getting to the Mediterranean ?

In the last few days both have arrived at Aliaga under tow by WORLD TUG 1 & have been beached for breaking up.

I'll ask my Turkish correspondent whether I may post his photos.

Looking at AIS this morning I see 'something' called COBHAM 1 was in the bay in the vicinity of the reclaim 18 hours ago - not transmitting at the moment.

AIS is a little coy about her details & movements apart from saying 'Naval/Military vessel' which I'm sure is an error but a 'search' produced zilch.
One to look out for !


Thursday, 7 June 2018 - 08:14
Post 4971
Sea News, Dover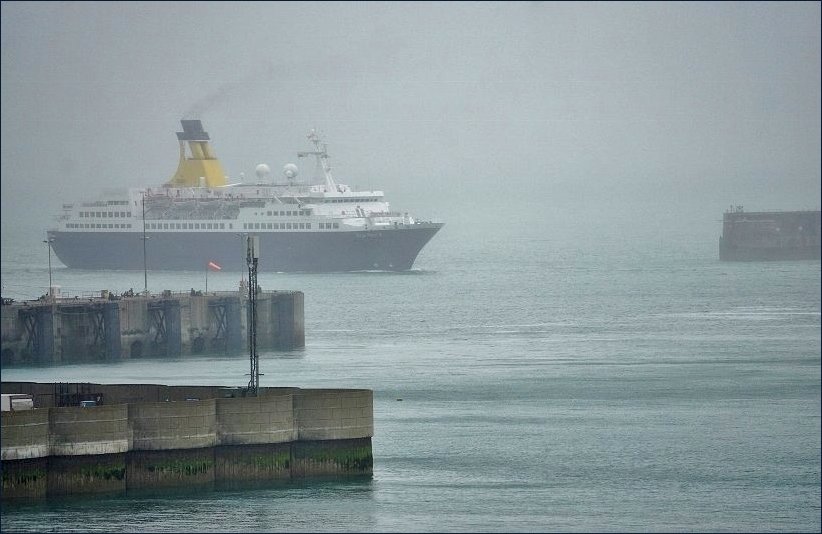 Just catching up now with a couple of moody gloomy misty shots of the recent arrival of Saga Pearl II. She being a small ship she sometimes gets overlooked amongst the giants, so we're making up for that now...she might be small but she's beautifully packaged..as the saying goes. These pictures were taken two days ago...Tuesday.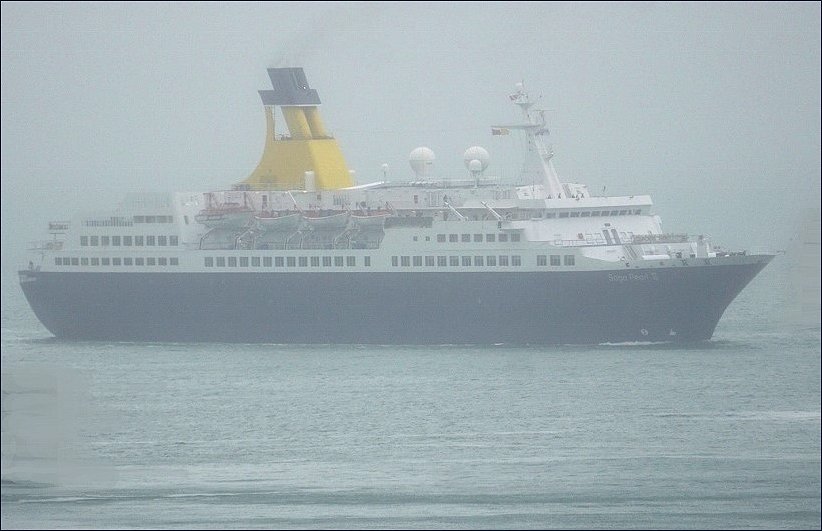 Another glamourous cruise ship in today...she came into Port in the dead of the dark night with lights a-blazing...Crystal Serenity.
PB.
Thursday, 7 June 2018 - 06:35
Post 4970
Sea News, Dover
Port of Dover awards major contract for new Dover Marina Control Building
___________________________________________________________________
In another milestone for the Port of Dover's Dover Western Docks Revival (DWDR) development, local-Kent-based contractor WW Martin Ltd has been awarded the contract to design and build the new Dover Marina Control Building.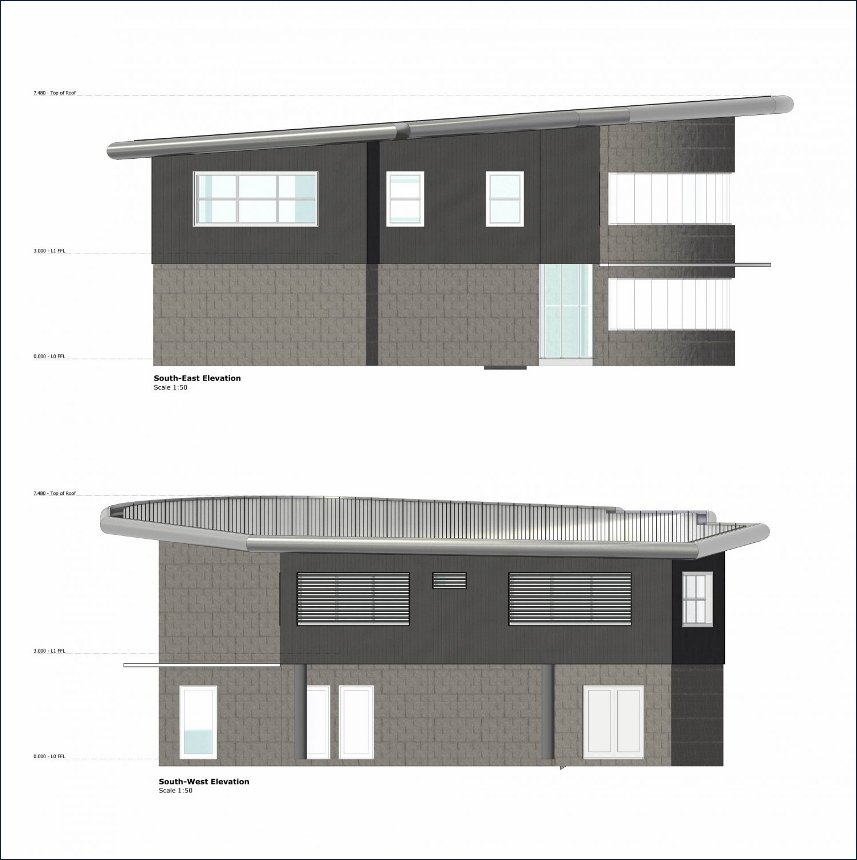 With a value of £1million the contract will deliver the construction of a 300.0m2 building which is designed to facilitate all marina operations including the Bascule Bridge and the Wellington Dock Navigation Channel lock gates.
Dave Herrod, DWDR Programme Director at the Port of Dover, said: "Design inspiration for the building has been taken from current Dover Sea Sports Centre, built within the last ten years, which is located on the opposite side of the new Wellington Dock Navigation Channel."
Scheduled to open in 2019, the Marina Control Building will be operational 24 hours, seven-days-a-week. The orientation of the building will allow for clear, unobstructed lines of sight over the new Marina, the existing Wellington Dock, the Bascule Bridge and lock gates to ensure efficient operation and maintain safety of the public.
Commenting on the new Marina Control Building, Mike Darling, Director of WW Martin said: "We are delighted to have been appointed to deliver this prestigious project as part of our continued partnership with the Port of Dover".
The new building will consist of a reception area and control offices on the first-floor. Marina information and weather forecasts will be displayed on monitors within the reception area alongside Admiralty Charts.
Chris Windsor, Marina Manager at the Port of Dover, said: "Dover Western Docks Revival will deliver a transformed waterfront with opportunities for a host of shops, bars, cafes and restaurants set against the backdrop of a new marina, the harbour, the iconic White Cliffs and historic castle. This will further enhance Dover's status as a first class destination for Marina visitors and berth holders."
DWDR is the single biggest investment ever undertaken by the Port of Dover and will feature a new 250 berth marina which will form a key part of the redevelopment and serve as a catalyst for further regeneration.

ENDS
* *
Many thanks to the team at the Port of Dover for the above.
In harmony with the above... some more pictures of the DWDR workings now. These show the dredger platform Nordic Giant just two evenings ago. You can see her working hard below there loading barge Wadden 1.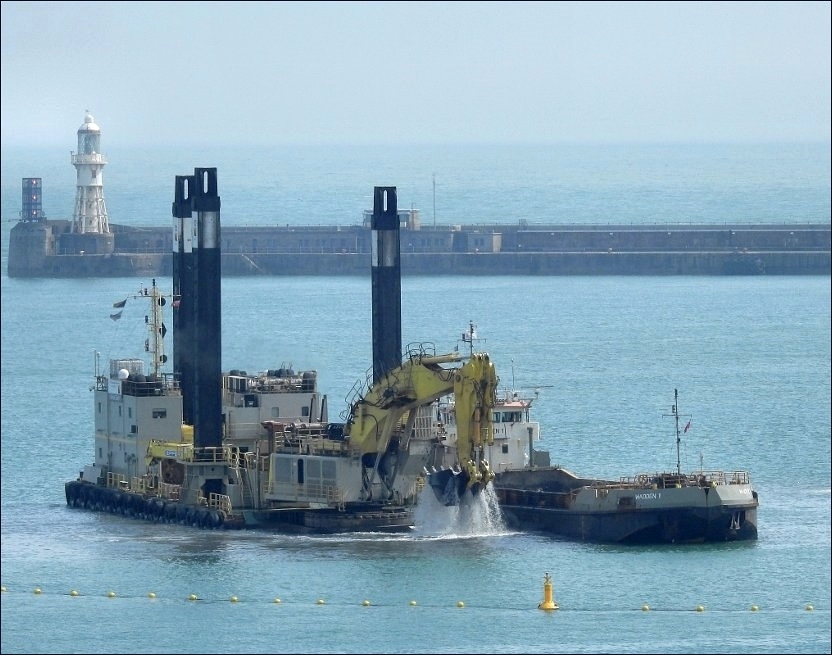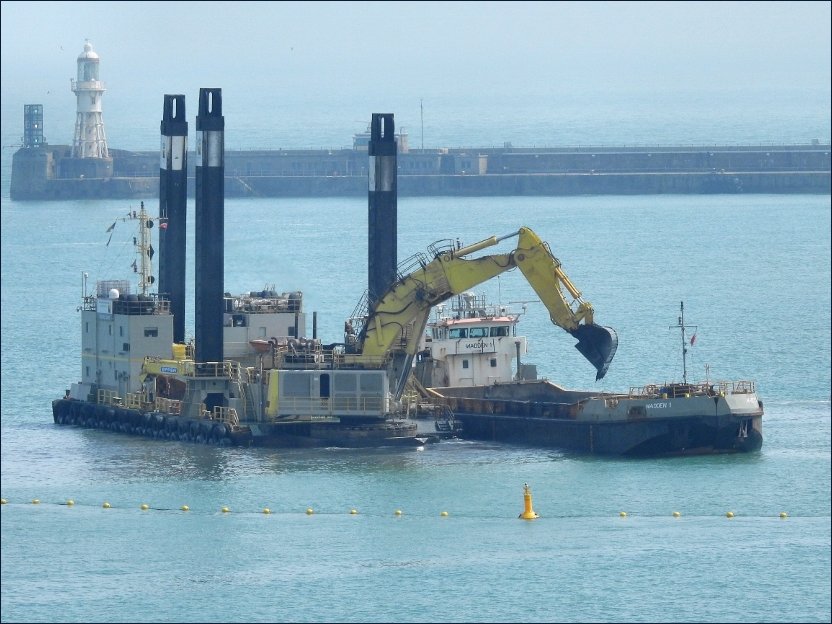 This final shot below is a close crop of the pic above to hopefully show more detail.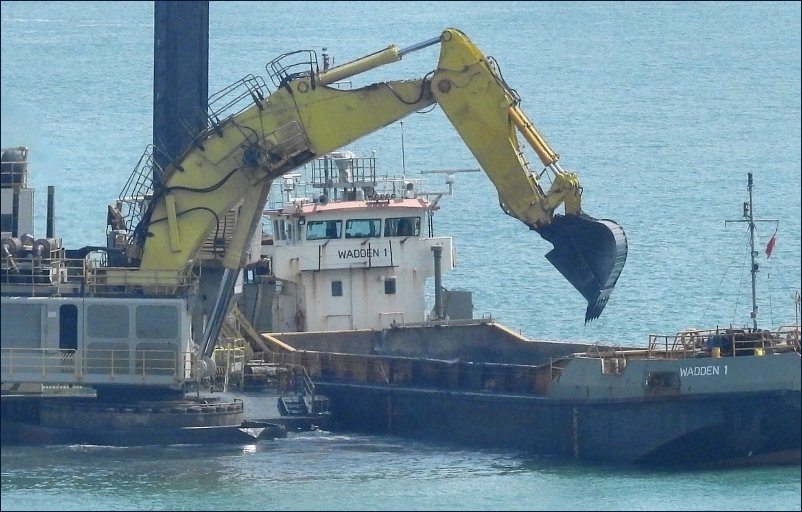 Excellent on-the-spot pictures below from Sarah and Patrick. Don't miss those exciting shots. Great stuff!

The eagle eyed will have noticed yours truly needed several attempts at getting this item right this morning

!!
PaulB.
Wednesday, 6 June 2018 - 07:26
Post 4969
Patrick, Marine Parade
A walk along the Marina today was rewarded with the timely return of Dover's current Relief Lifeboat - the Severn Class 'Daniel L Gibson.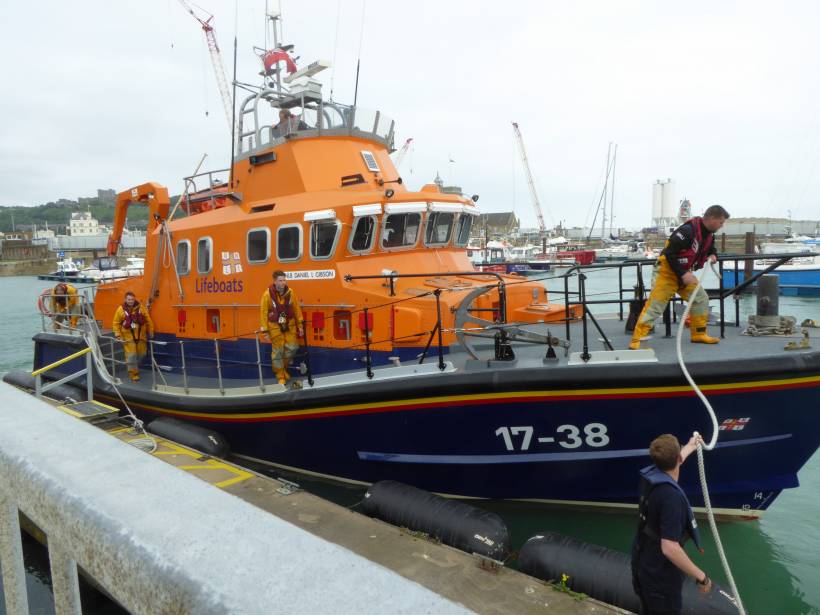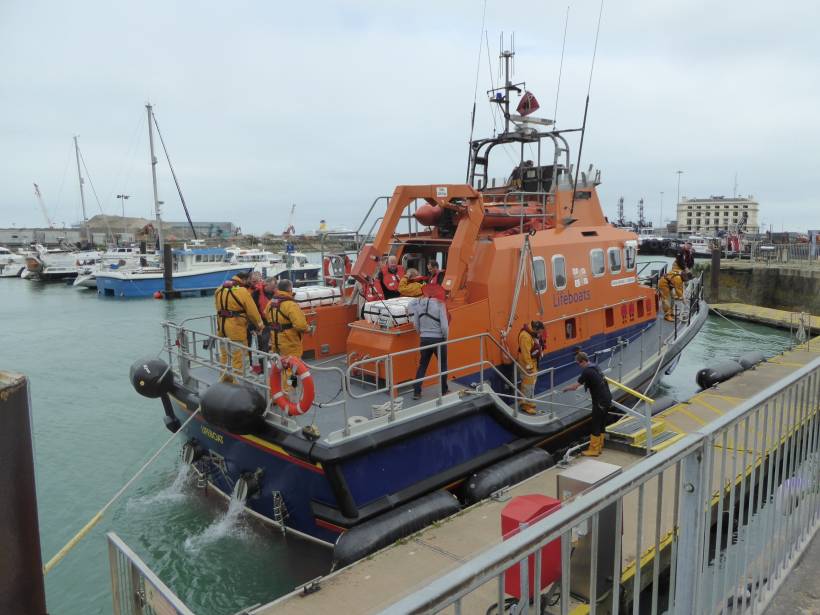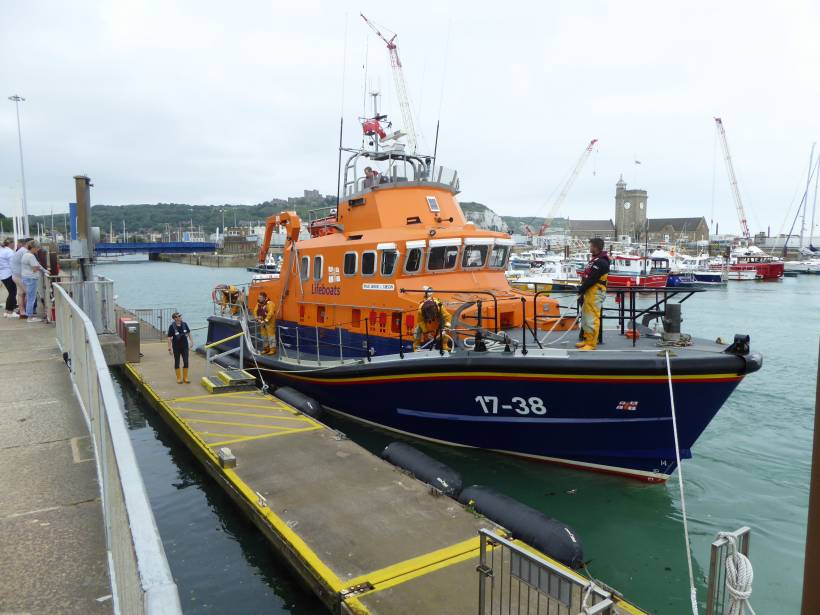 Quite a lot on board as she berthed and definitely not all crew.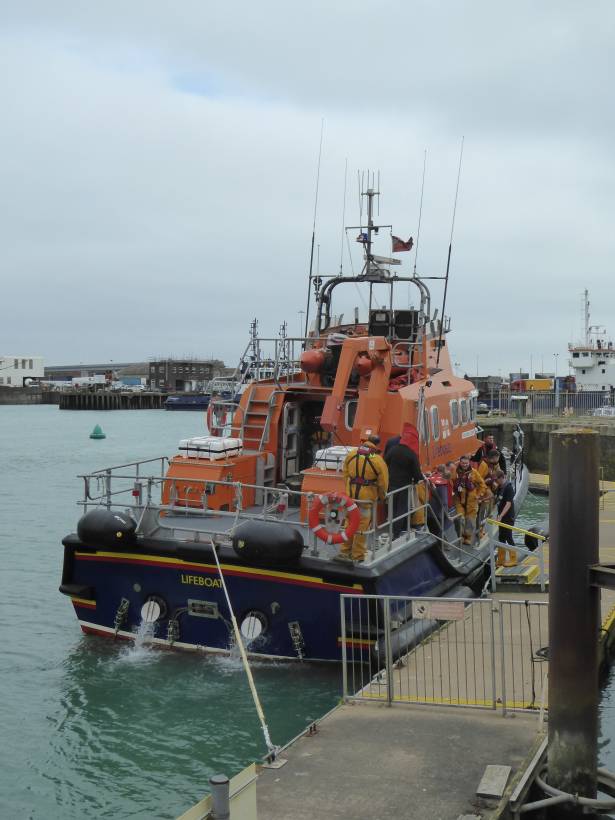 There is a short video record here:
https://youtu.be/CFFdNkrzkcY
Tuesday, 5 June 2018 - 23:17
Post 4968
Sarah, Ramsgate
Saga Sapphire 5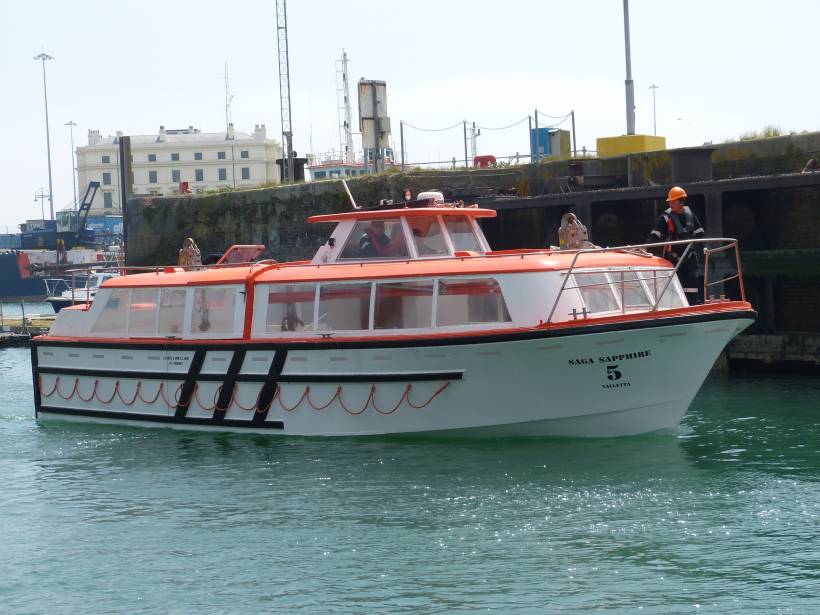 Laura Moncur moving in to berth at Dover.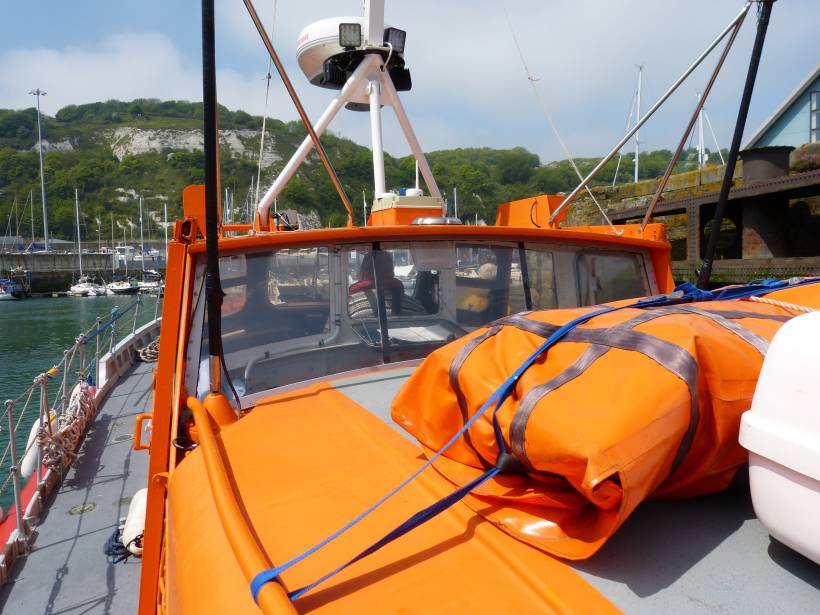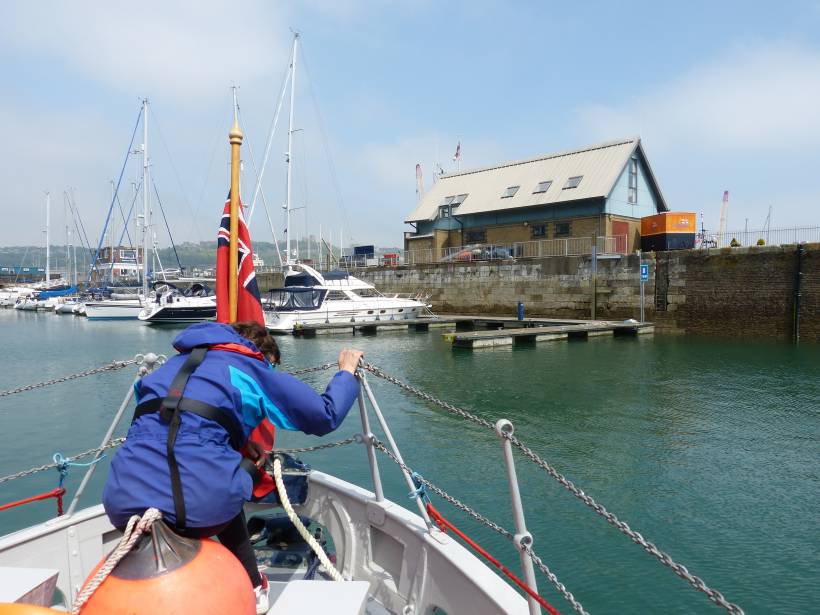 Tuesday, 5 June 2018 - 12:18
Post 4967
Sea News, Dover
Harking back now to those huge cruise liners out there in the Channel a few evenings ago..following along from Patrick's collection in 4961, here are a few extra pix to add to the mix..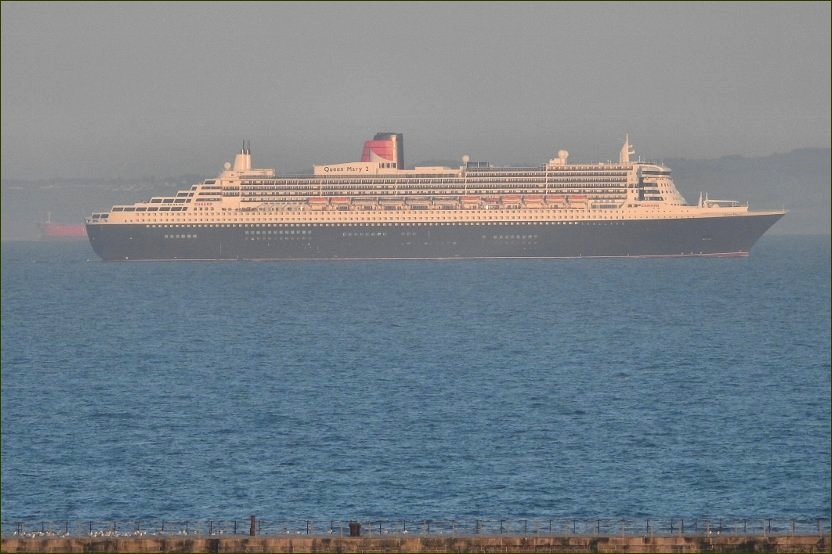 Yes there we are...Cunard's Queen Mary 2. Still a little misty out there, yet able to see the coast of France as she glides by.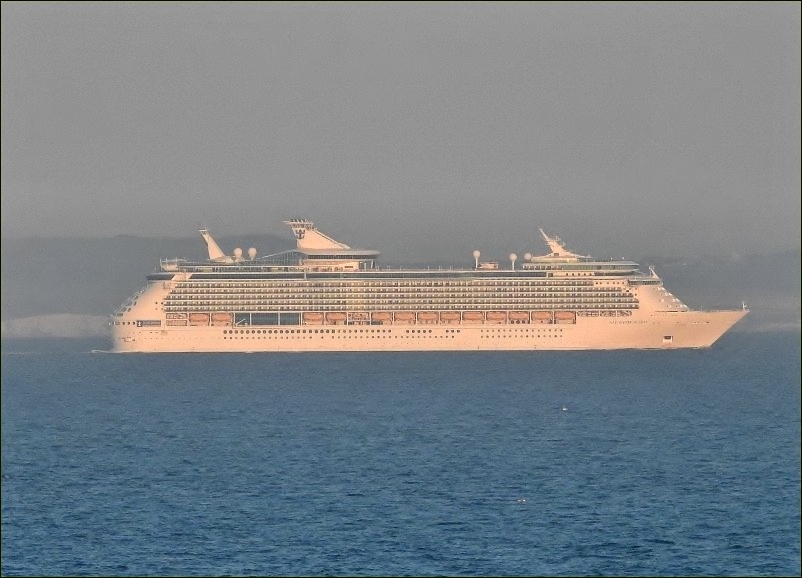 This time its Royal Caribbean's Navigator of the Seas...these are huge ships.
Yours truly zoomed in below...heavy traffic, trying to give the impression of a cruise ship log-jam out there, as the Queen Mary gains ground ( or indeed ocean!) on the Navigator of the Seas. Also in amongst them is another ship, a small freighter yours truly overlooked at the time... Just catching the last of the late sun as they all gently slip by..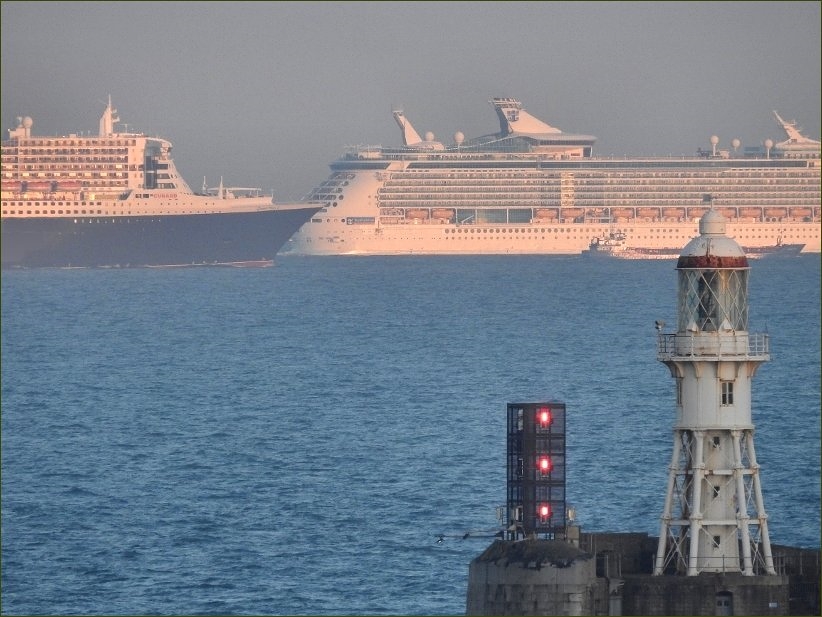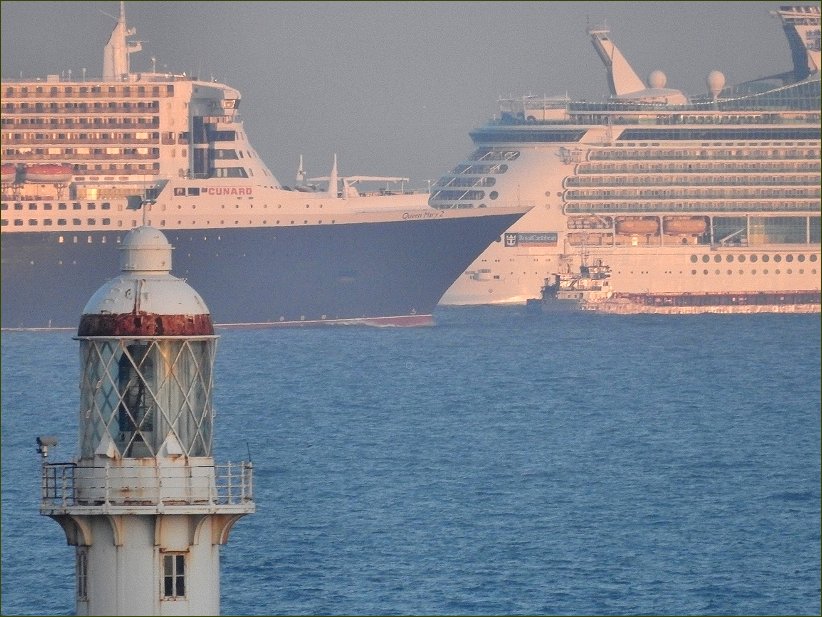 Ahh a nice collection below there Patrick of the departing Costa Pacifica. Yes so many cabins...take the wrong walkway/deck and a chap could get lost on there..


Yes we have a great collection and variety of ships coming at the moment Del. Exciting times for sure..

we have also had two cargo ships in the past few days..Royal Klipper and Emerald, I think Ive got that right. Cant always get pictures, although I like to get those guys when I can.
Dawn breaks as I write....
PaulB.
UPDATE: double Saga ships arriving..Saga Pearl, Saga Sapphire. Misty...
Tuesday, 5 June 2018 - 04:16
Post 4966
Del Styan, Norwich
My goodness - those cruisers are mighty big. Well done Dover for getting them to dock and stay awhile.

Monday, 4 June 2018 - 23:10
Post 4965
Patrick, Marine Parade
To add a few more to Paul's pictures of the 'Costa Pacifica' this one shows just part of one cabin side of this large vessel. How many?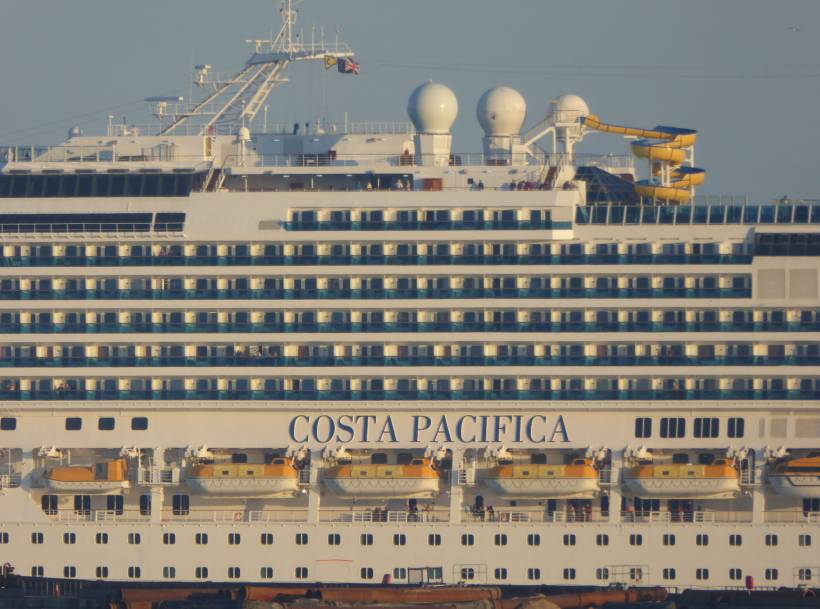 Leaving full steam ahead with pilot boat at the ready and plenty of passengers on the rear deck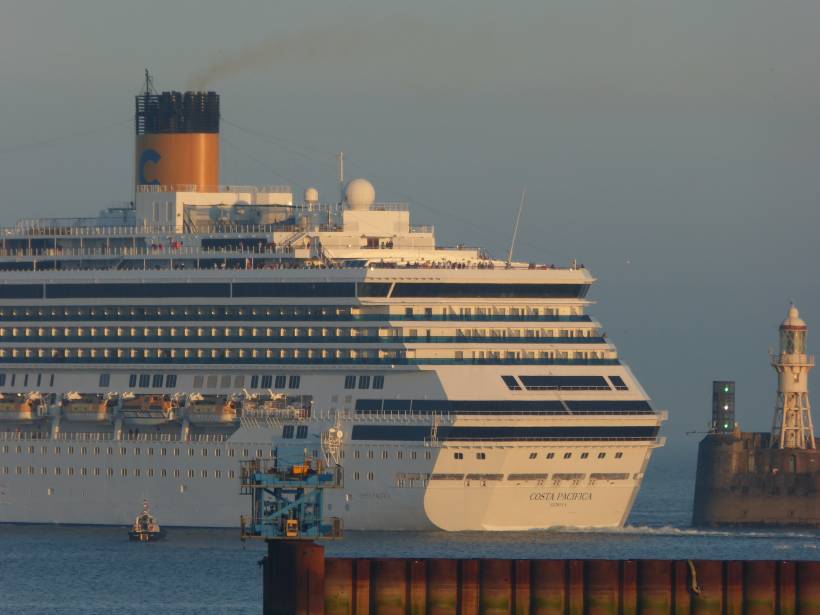 Leaving in glorious sunshine
Monday, 4 June 2018 - 22:25
Post 4964
Sea News, Dover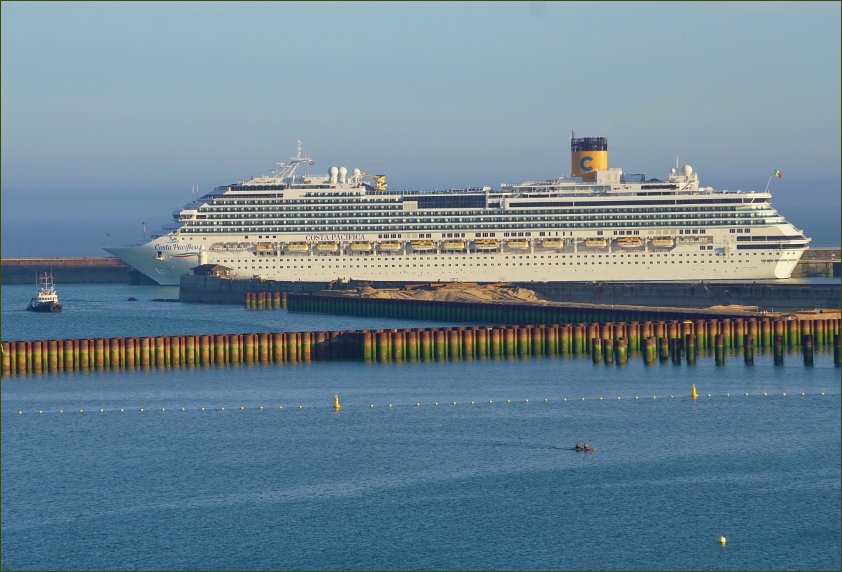 Another pic of the huge Costa Pacifica, this time taken late evening prior to departure for Amsterdam. Wanted to show this one as it somehow shows the sheer scale of the thing. In the foreground there you can see two canoeists (a single canoe) returning home and they are as a microdot in the scale of things...
Also in shot.. DWDR working tug Afon Lligwy.
Monday, 4 June 2018 - 16:57
Post 4963
Sea News, Dover
The arrival of the Costa Pacifica on sunday morning, another magnificent monster arrives...
… well done the Port of Dover.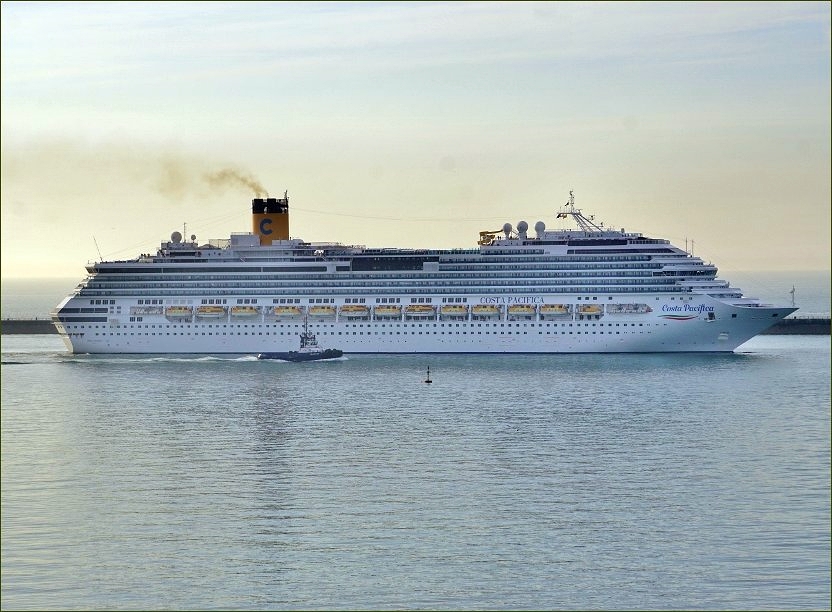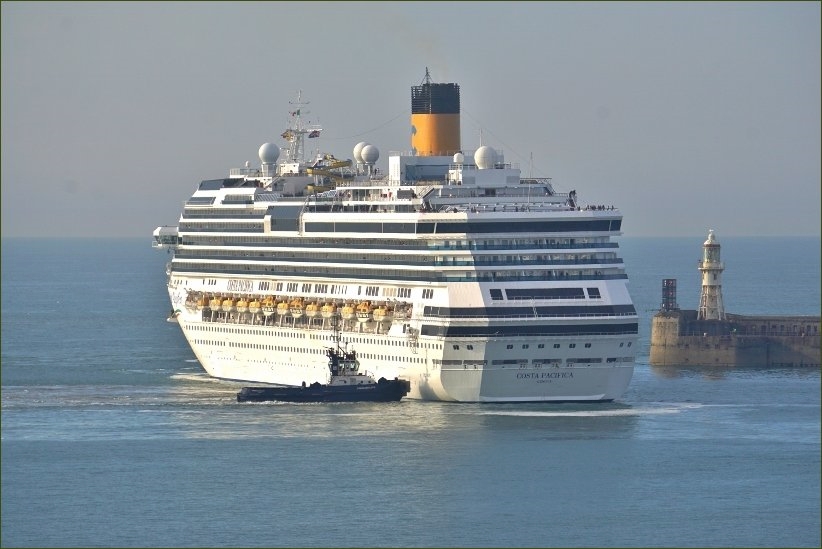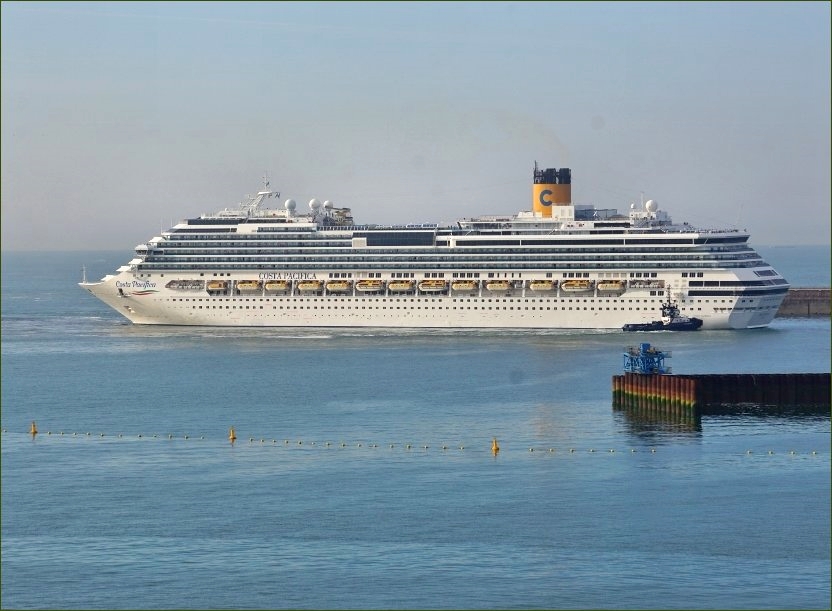 Costa Pacifica: Yes indeed there she goes, moving across the harbour in fine style yesterday morning early. Its quite a sight to see this one dwarfing your window frame....more than 115,000 tons of her. Quite a glorious beast and a delight to see.
Keep them ships a-coming Port of Dover !


Well done with that collection and info below Mike. Great stuff! 'Pauls Platform'...I like it. Great informative shot of that particular feature..


Great long range pictures Patrick of those huge ships out in the Channel. A great get. I spotted them myself and had a stab at a pic or two...might be able to add a complimentary one or two in due course if they are any good. Still in camera as I speak.

Vic

PaulB
ps: its early as I write and the fog has returned in earnest.
Monday, 4 June 2018 - 05:31
Post 4962
Mike J., Dover
Some impressive foggy views from Paul - looking west from his watch-tower Dover looks quite different when you can't see the Western Heights & Shakespeare Cliff.
Interesting dusk views from Patrick of the QM2 & the NAVIGATOR - the QM2 is in classic Cunard colours & nice to see cruise ships NOT covered in graffiti !
A warm sunny day in Dover for most of Sunday although there was fog out in the Channel & occasional deep distant foghorns could be heard.
Late afternoon the ferries were only emerging from the fogbanks about a half mile off the Eastern Entrance, here's the COTE DES DUNES coming in.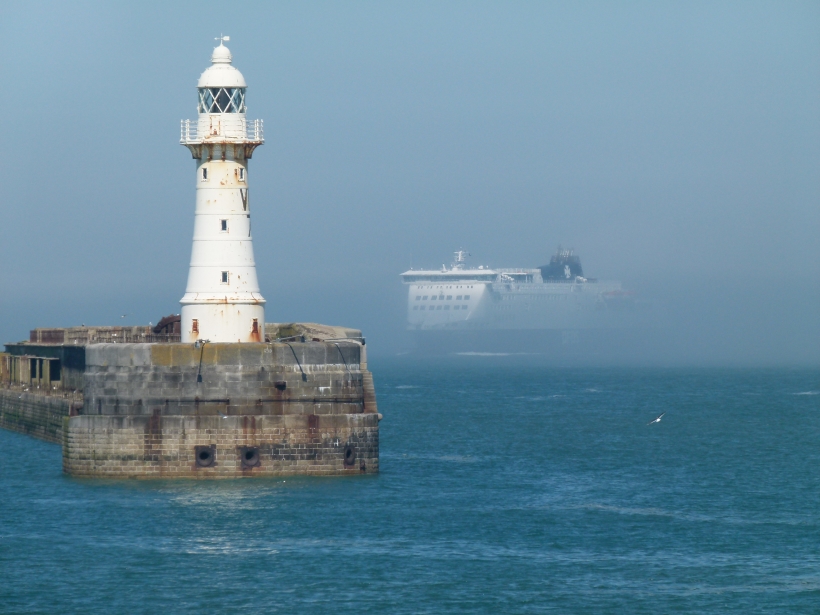 The COTE was followed in by the German tug WULF 7 who crossed the bay & headed down to the Tug Haven.
She had come down from Cuxhaven & may be standing-in for again for one of the DHB tugs as she did back in March.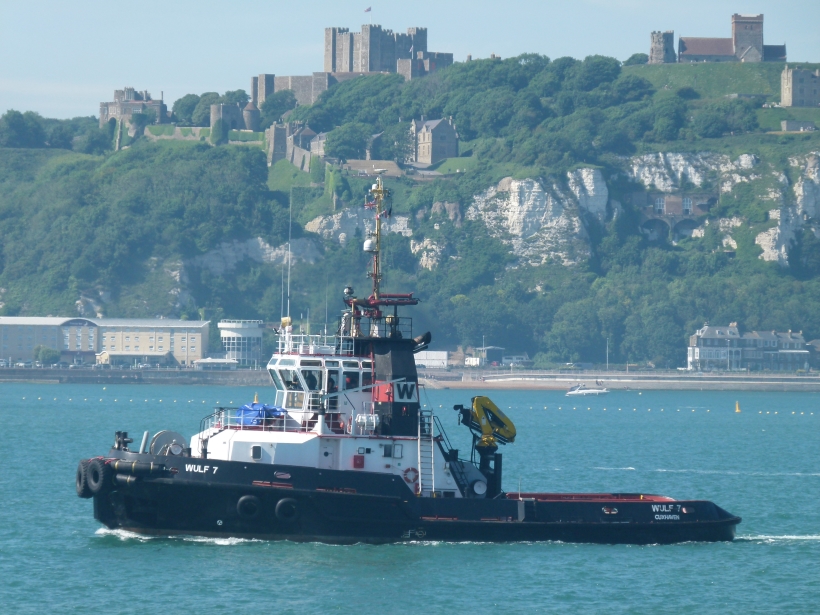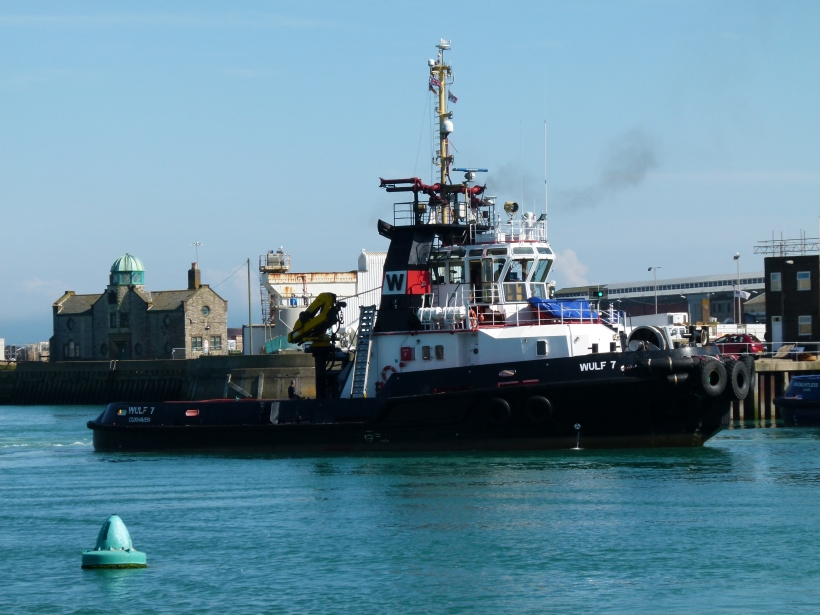 The only DWDR craft working on a Sunday were the NORDIC GIANT busy dredging the new cargo berth west of the Prince of Wales & her two attendant WADDENs shuttling to & from the spoil grounds, but they had all given up for the day by mid-afternoon.
COSTA PACIFICA was on Cruise-2 which enabled a closer look at "Paul's Platform" & her mooring ropes.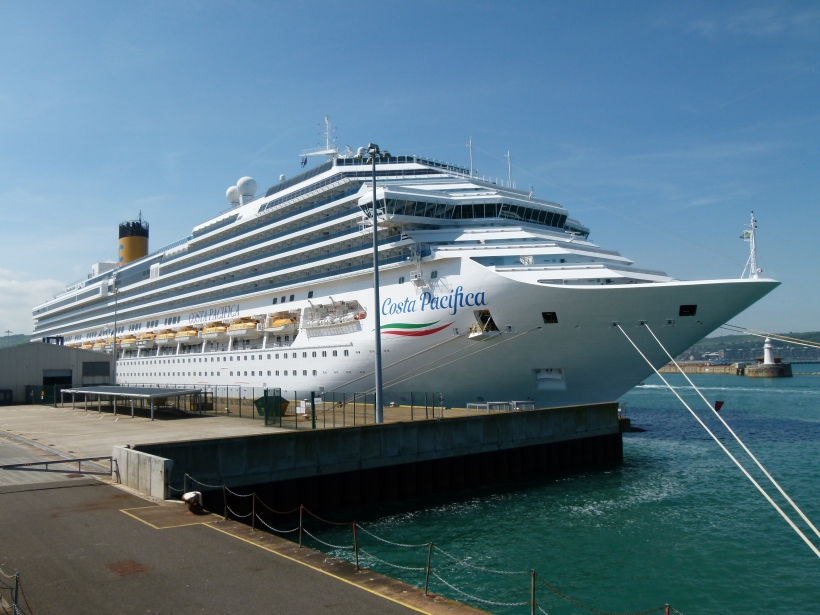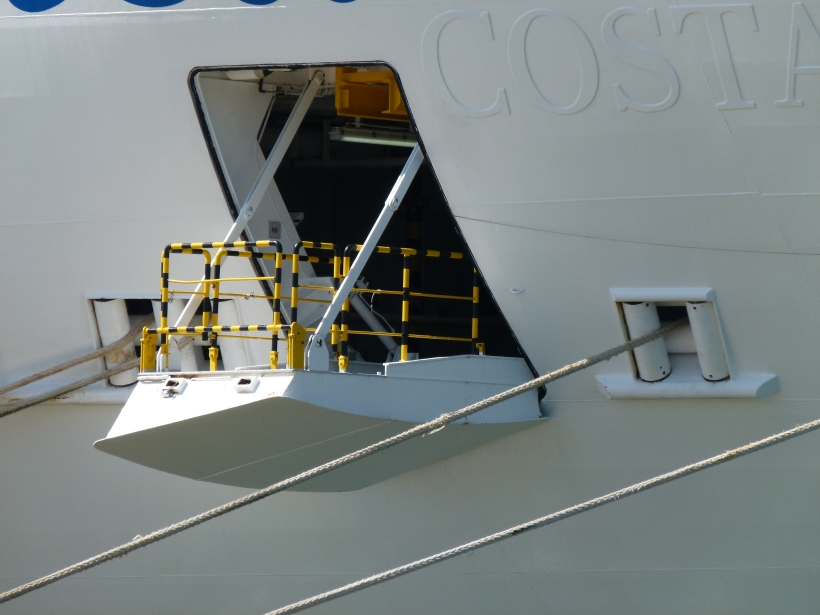 Monday, 4 June 2018 - 00:25
Post 4961
Patrick, Marine Parade
A super pair of passing trade. Very long hazy shots last evening as the 'Navigator Of The Seas' and RMS 'Queen Mary 2' glide quietly down the Channel on their way back to Southampton.
Now could we get them both into Dover. That would be a real coup. Sadly the QM2 draught is likely to be too much for Dover at 10.3m compared with todays arrival Costa Pacifica at 8.3m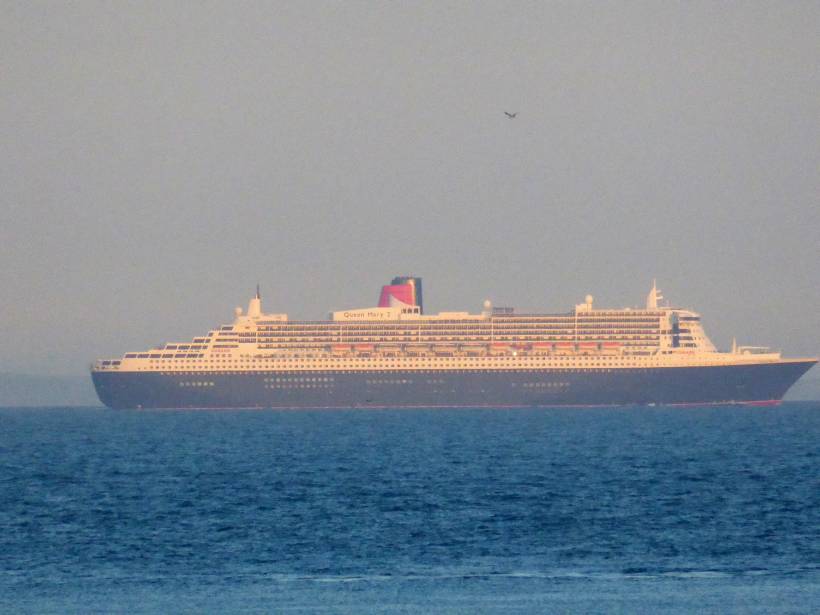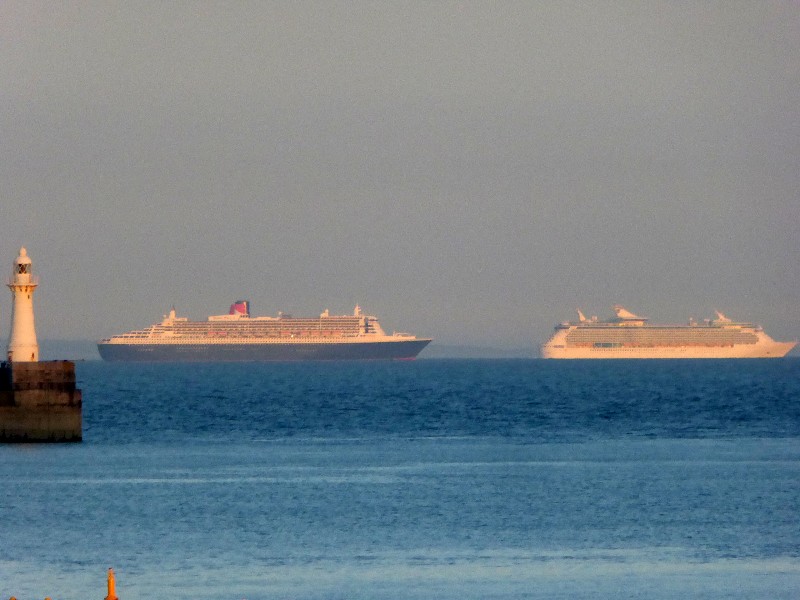 Sunday, 3 June 2018 - 12:19
Post 4960
vic matcham, dovor
Thank you, we are off down there again soon, but the photos we get on this page is of the very best one can take, love looking at them each morning.

Sunday, 3 June 2018 - 10:21
Post 4959
Sea News, Dover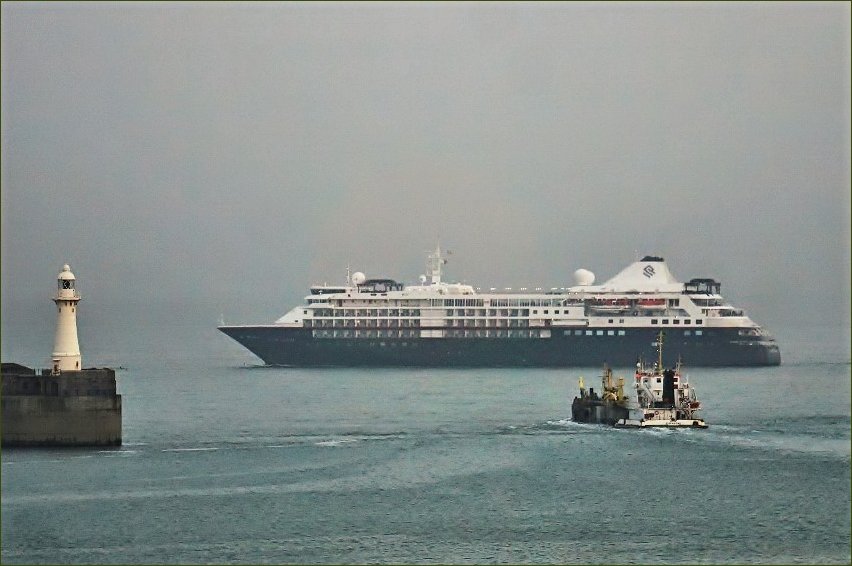 Yours truly was able to recover the picture above and bring it back to life. It shows once again Silver Cloud as she departs for...ermmm Greenwich in London I think it was, if I'm remembering correctly. She has just reversed out of the Port of Dover and is about to head off. In the foreground you can see Sospan Dau going about her daily grind.
The good visibility news is that the fog more or less vanished last night. The coast of France delightfully popped into view once more...first time in ages...so hopefully we are returning to normal with visibility back on track.
Another couple of pictures below of the foggy conditions. Obviously not thick fog as we would be seeing nothing. First one shows Wadden 1 at rest just as the swirling fog pulls back and the evening sun comes through. The second one further below shows the ever present seafront camper vans. Well I say ever present...but of course just in the summer months.
"What fog? we shall not be deterred!" say the Camper Vans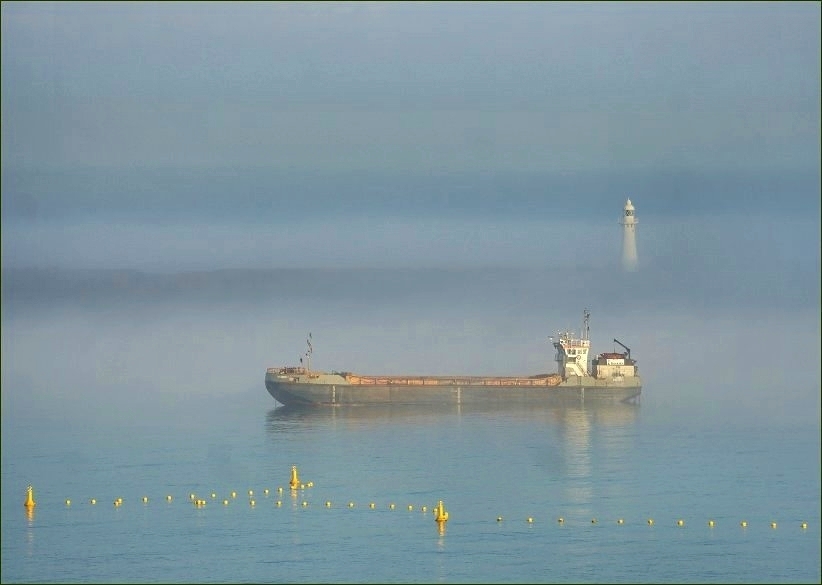 Its a gorgeous sunny sunday morn.
Glad you are enjoying Hayling Island these times Vic. Its great that you have found a new place to go - not too far away either. Keep enjoying our pictures.

I'll say thanks Jeremy on behalf of all the team. Good to hear from you as ever and good that you are enjoying all the pix.

More camper vans today Del...as you can see we get a lot of visitors. Hope all good with you.

Thanks Colette for the latest cruise info. Great stuff for sure.. I continually refer to it...keeps all of us up to speed with the cruise comings and goings. Another big guy coming today..Costa Pacifica ..whopper..

You've got Julie Andrews worried there..

Not at all Sarah - was great to see you in camera action and in lifeboat action.

PaulB
Sunday, 3 June 2018 - 06:35