Sunday, 25 February 2018
Dover Lifeboat in evening action. More below...

doverforum.com/sea-news
Doverforum.com: Featuring all the ships that come and go and work at the Port of Dover with further coverage of Ramsgate, Calais, Dunkerque. Email: dover7@msn.com to send SEA NEWS pix or info.... or click ADD YOUR COMMENT below to post direct, no membership needed.

TRADING GROWTH FOR DFDS DESPITE BREXIT see 4642
PORT OF DOVER RECORD FREIGHT see 4551.
PORT OF DOVER: GEEST LINE arrival see 4597.
SECOND FEMALE CAPTAIN FOR P&O see 4608.
Sea News Dover : Use our SEARCH ENGINE below to find all sorts on the SEA NEWS pages..more than 230 now with more than 4500 nautical posts. Posts welcome. Max of 5 pictures preferred per post. Sea News Editor Paul Boland.
Post 4631
Sarah, Ramsgate
BBC Flog It! came to Dover Castle today.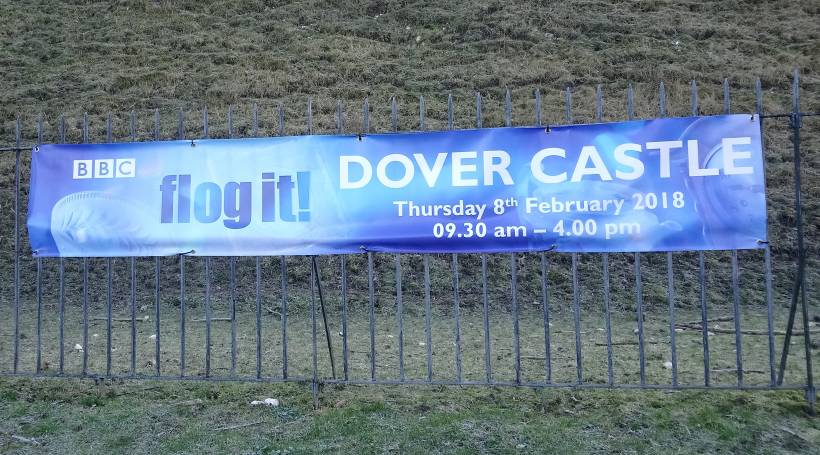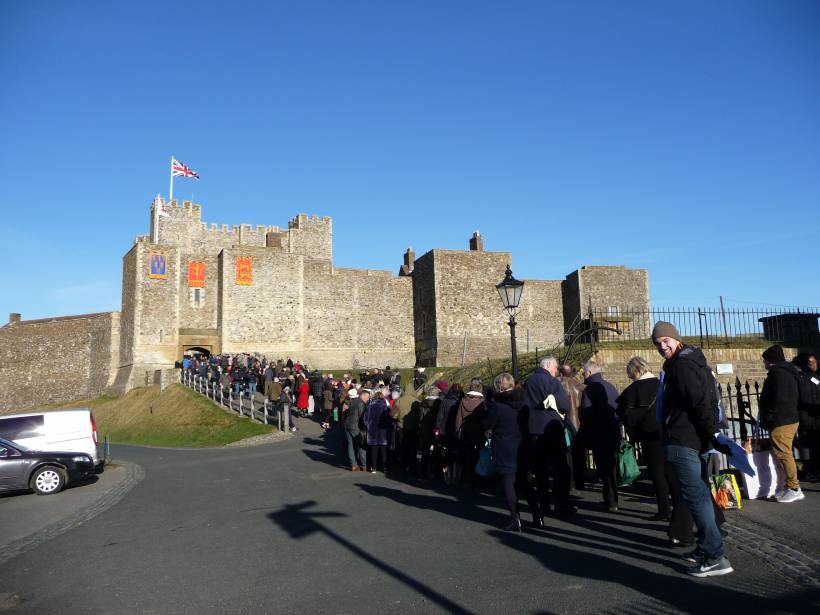 Antiques Expert Catherine Southon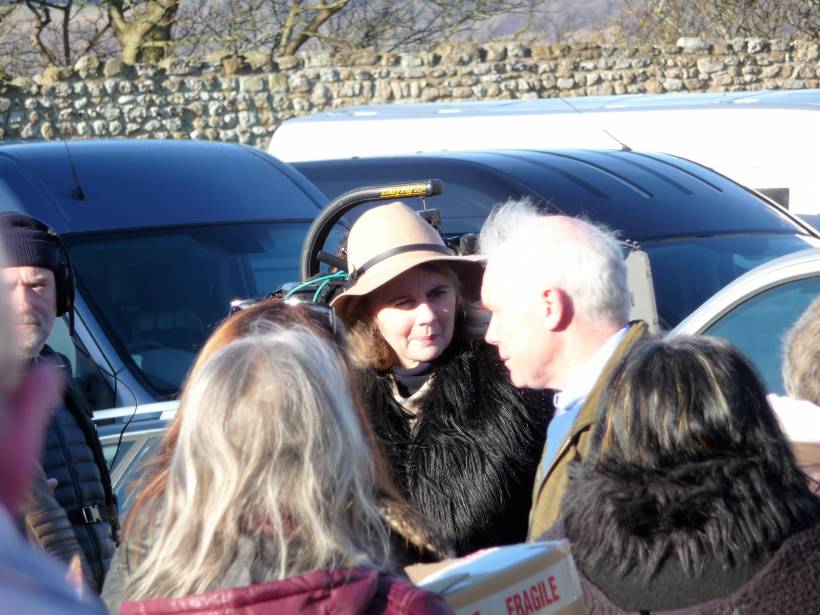 Antiques Experts Jonathan Pratt & James Lewis
Thursday, 8 February 2018 - 23:00
Post 4630
Sea News, Dover
Yes great to see the Lifeboat guys in action Barry. See also Sarah's recent pictures in post 4618. PB.

Thursday, 8 February 2018 - 14:34
Post 4629
Barry W-S, Dover
Brilliant shots of the Dover Lifeboat surging against the rough seas, Mr B

Thursday, 8 February 2018 - 10:11
Post 4628
Sea News, Dover
DOVER LIFEBOAT SPECIAL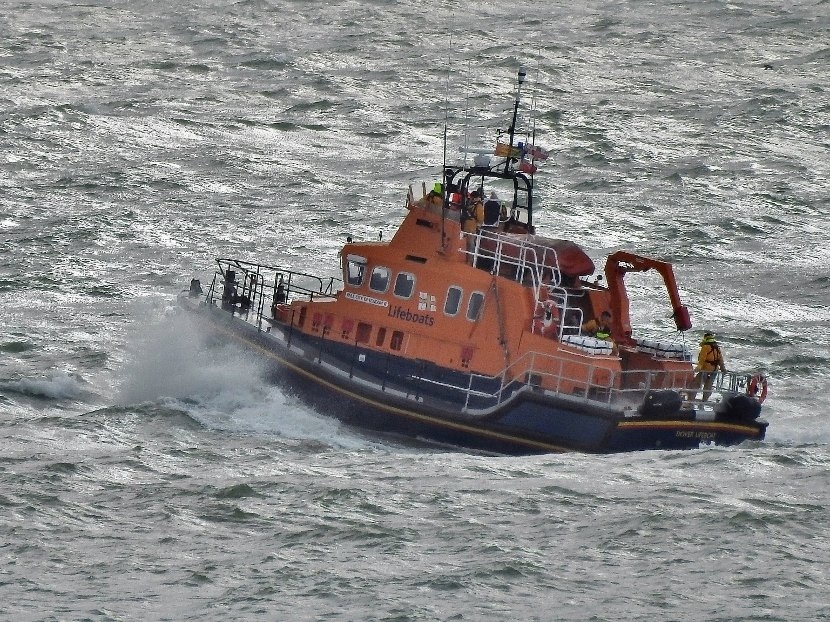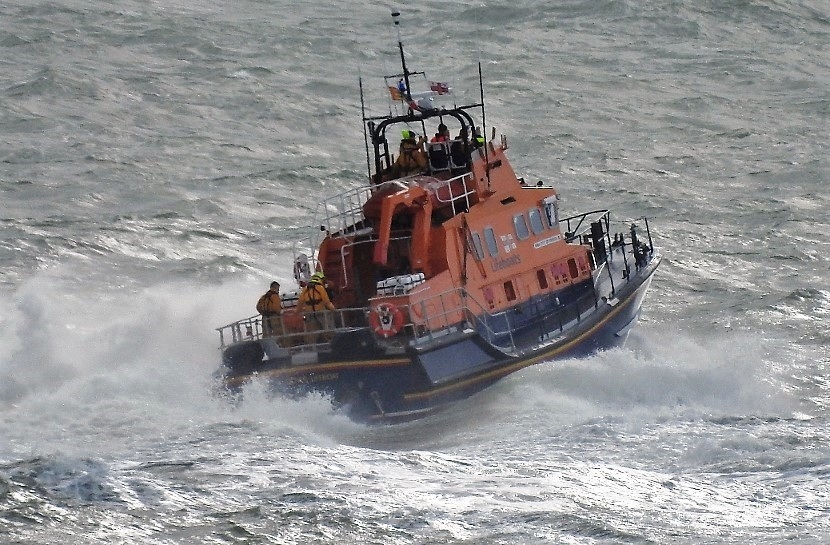 The pictures above show the Dover Lifeboat powering out of the harbour into the rough ol' seas of last sunday morning. The pictures are of course obviously long range, so not perfect by any means but show the tough action as it happened. The guys take it in their stride as they pound through the rough conditions.. a situation where many of us would 'fear to tread' as it were. That could be our lifeboatman friend Ben Payne at the rear there...looks like him, but as we said...long range. Ben has taken some pictures for us in the past. Well done those Lifeboat guys!

* *
The latest bulletin from the ROAD HAULAGE ASSOCIATION
RHA gives cautious welcome over cross-border haulage post-Brexit
______________________________________________________
7th February 2018
The Road Haulage Association welcomes Transport Secretary Chris Grayling's acknowledgement that "Our road haulage industry is right at the heart of the £110 billion of trade that takes place between the UK and EU every year".
However, the Association has concerns regarding Government's latest legislation on cross-border haulage as the UK continues its post-Brexit preparations.
Commenting, RHA chief executive Richard Burnett said: "While the RHA whole-heartedly supports that it is the right thing for Government to be preparing contingency measures, the free-flow of goods to the rest of Europe must be maintained. It is therefore essential that the arrangements we have at present be continued.
"The Haulage Permits and Trailer Registration Bill, announced today, is an enabling Bill to instigate a contingency to cover a negotiated settlement involving permits, or the worst-case scenario – that we get no deal.
"It is standard business practice to have an effective contingency plan in place if things go wrong," Richard Burnett continued. "In this case we need to see clear Government commitment that it will seek an agreement that does not impose new permits, quotas or limits on UK international operators.
"The road freight industry needs clarity as soon as possible as regards what is being negotiated.
"The views of the RHA and the road haulage sector as a whole have been consistently clear," Richard Burnett concluded. "We want to see a system where licensed UK and EU operators can undertake international road haulage to, from, and through the UK and EU without any additional burden or cost."
Ends
"the free-flow of goods to the rest of Europe must be maintained"

We echo those sentiments for sure here in Dover. The alternative could be a nightmare on many fronts.
PaulB

Well done Ed and Mike once again ..great stuff below lads!

Thursday, 8 February 2018 - 06:22
Post 4627
Ed Connell, Dover Strait
Wind farm installation vessel MPI Adventure passing Dover this morning bound the Burbo Bank wind farm.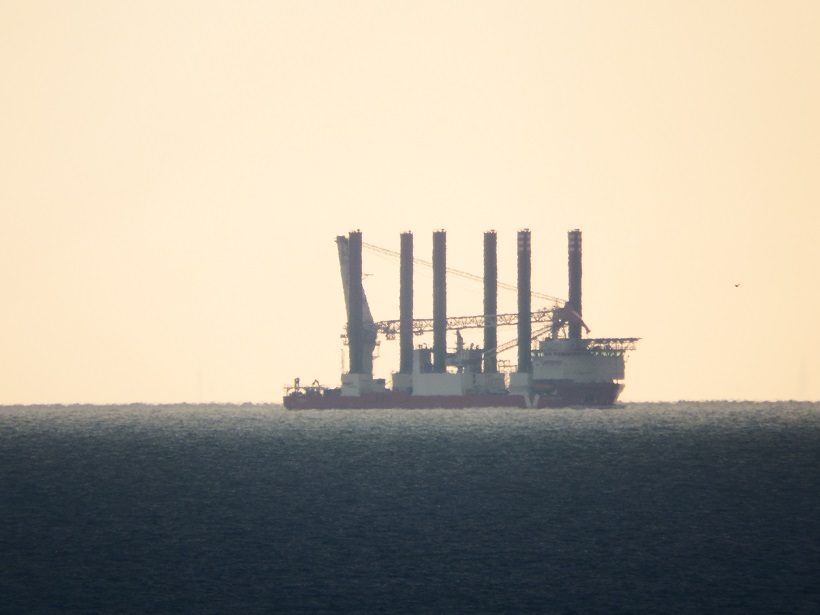 Small French tug and jack-up tow passing down the French coast yesterday, rolling in the moderate swell.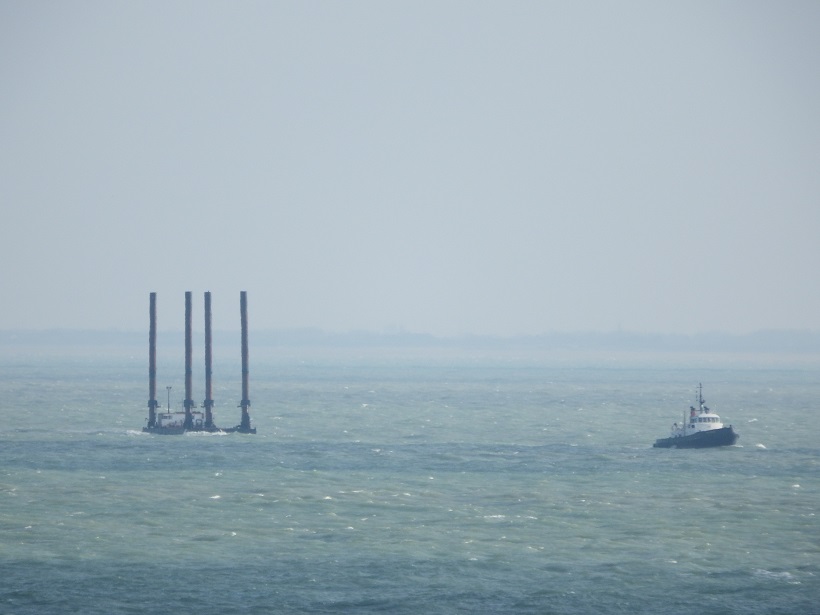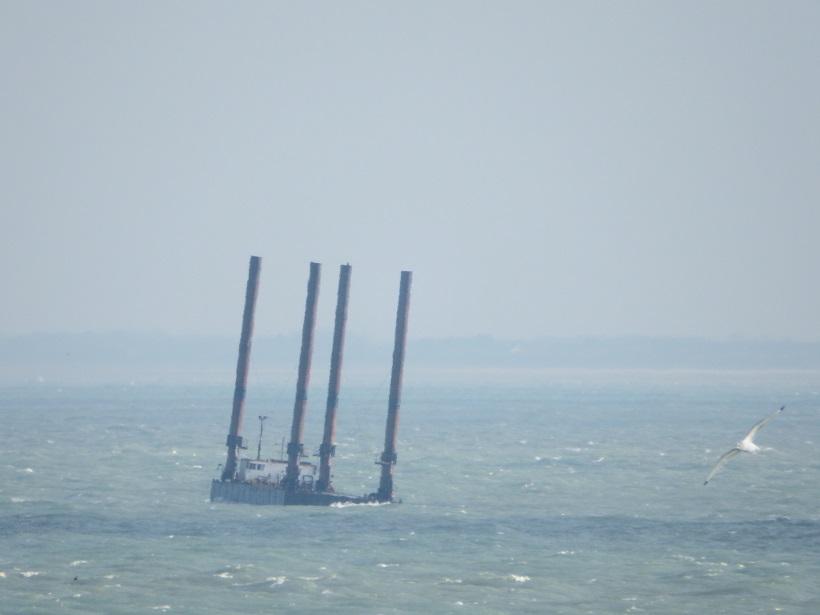 Wednesday, 7 February 2018 - 12:24
Post 4626
Mike J., Dover
The British tug GPS AVENGER arrived from Slikkerveer in the Netherlands on Tuesday morning & hid behind a barge in the old Jetfoil Terminal.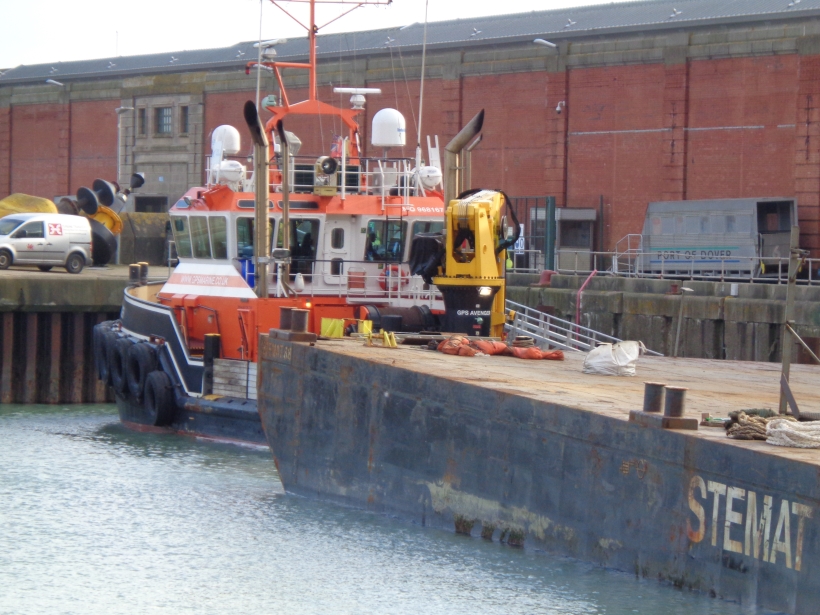 The elusive CRC ATLAS [post 4603]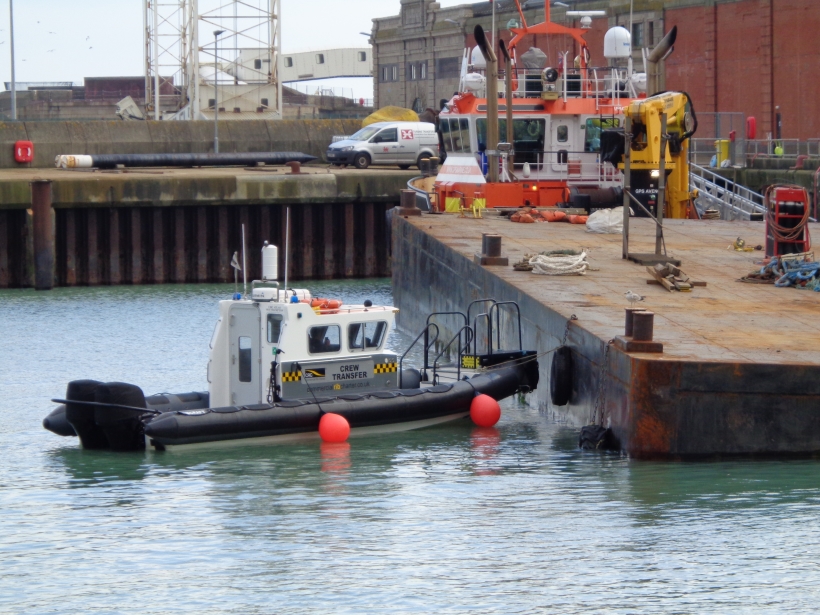 LLANDDWYN ISLAND was also in the basin.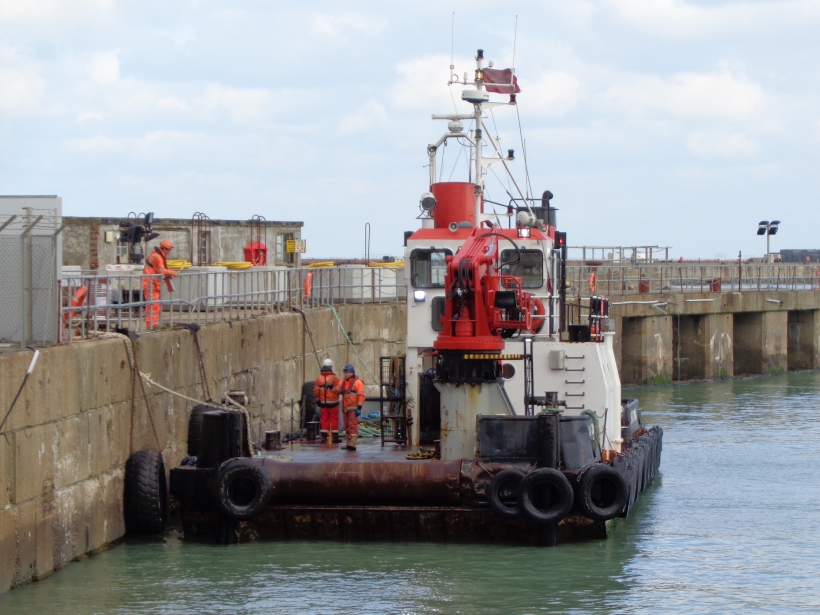 Looking on AIS a few minutes ago I see that the SMIT YOUNG has just left Dover & is heading away downchannel.
She's not yet updated her AIS destination.
NAS PATHFINDER & the PUMA finally left Falmouth on Sunday after spending several days 'circling' off the port, perhaps waiting for an improvement in the weather.
She's been out of AIS range for a few days & is probably heading into the Bay of Biscay.
Today's shipping forecast for the area is not very good, with force 9 further to the west.
I'm sure that we all wish them good luck . . . .
Wednesday, 7 February 2018 - 09:29
Post 4625
Sea News, Dover
The Luzon Strait.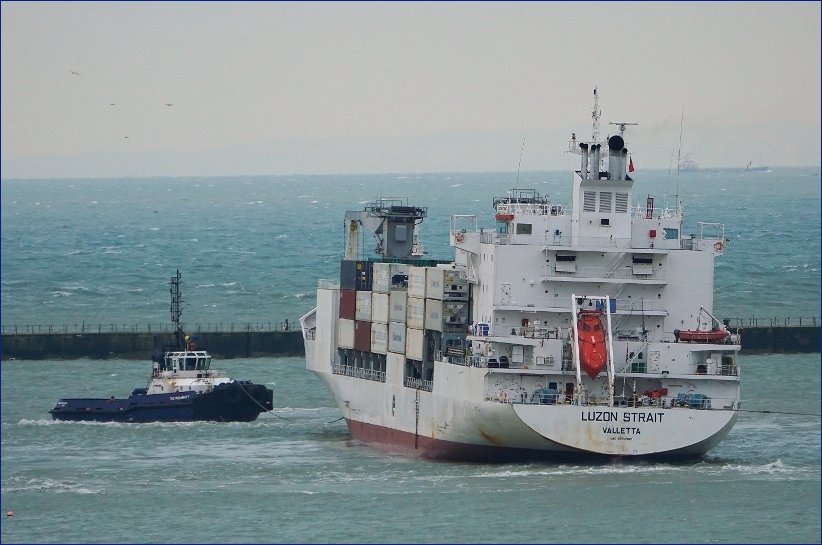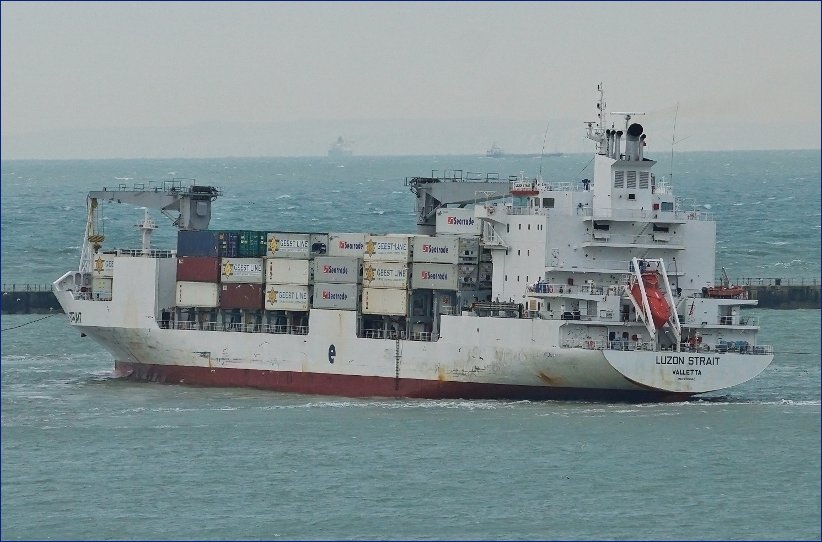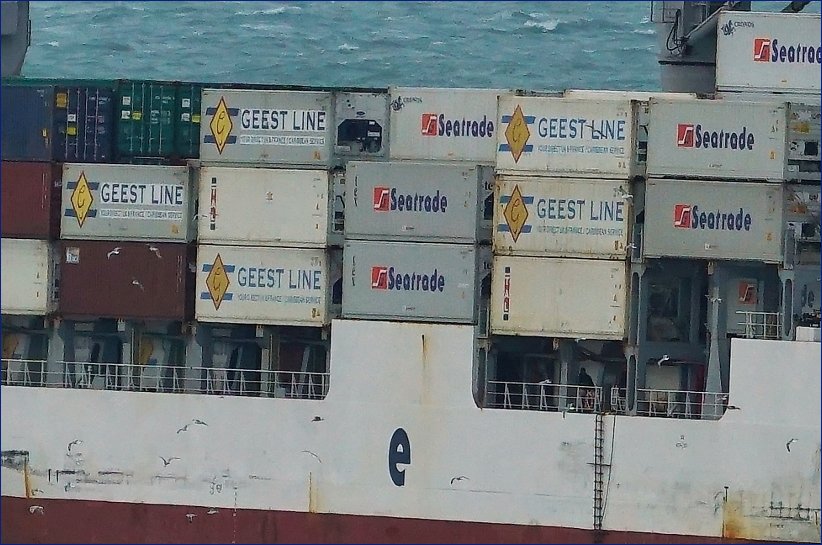 Some pictures above there of the Luzon Strait leaving us a day or so ago ( note the Geest containers ), these shots following along from Ed's pictures further down page ..she was off to Vlissingen in Holland. Time of day was around 4pm as she moved off and away with the help of both tugs. As soon as she vacated her slot, the Klipper Stream came into Port, she had been waiting off Deal. We have had a series of these Reefer ships waiting off Deal to get into Port..busy times for sure. Let's keep it going. ( just double checked: Luzon left us on Monday evening, then Klipper arrived almost immediately).
There will also be some pictures of the Klipper Stream to follow along from Ed's shots...a bit behind schedule here. Got some of Klipper arriving and leaving but we may go for the Lifeboat pictures first. These aforementioned Lifeboat pictures are a bit rough...I'm not just talking about the conditions either...

.. but worth including. Will have them soon.
Cracking clear pix below again Ed, this time of the Klipper Stream. Really great stuff below there!

Ah that's a nice shot below Patrick, lots of dramatic skies at the moment so keep clicking...

PaulB
Wednesday, 7 February 2018 - 06:08
Post 4624
Patrick, Marine Parade
Early morning sunlight breaks through the cloud cover across the Straits.

Tuesday, 6 February 2018 - 13:42
Post 4623
Ed Connell, Dover Strait
Klipper Stream in the daylight this morning, discharging palletised cargo from the lower hold.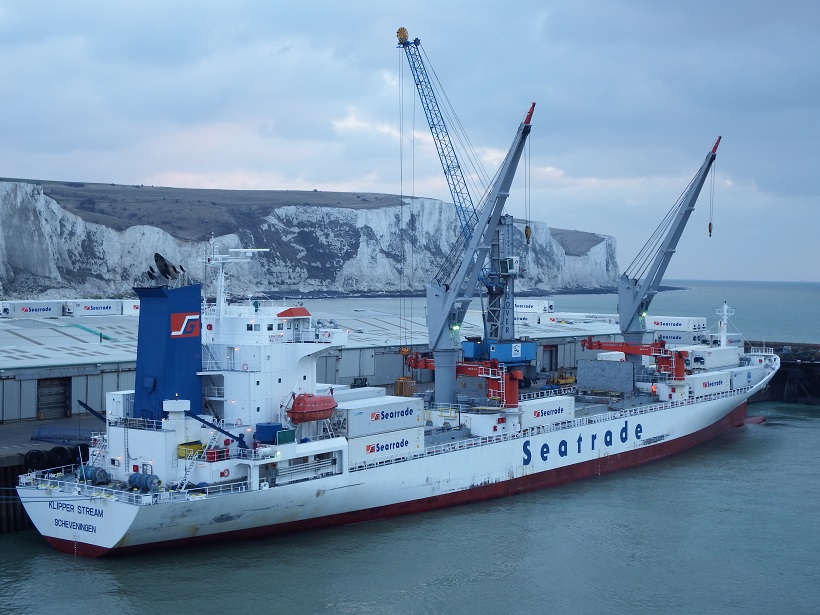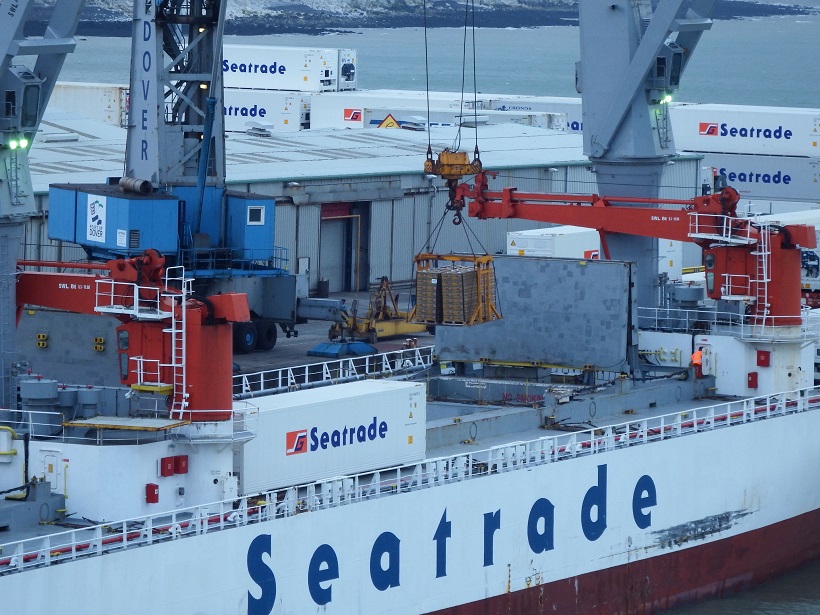 Tuesday, 6 February 2018 - 08:03
Post 4622
Sea News, Dover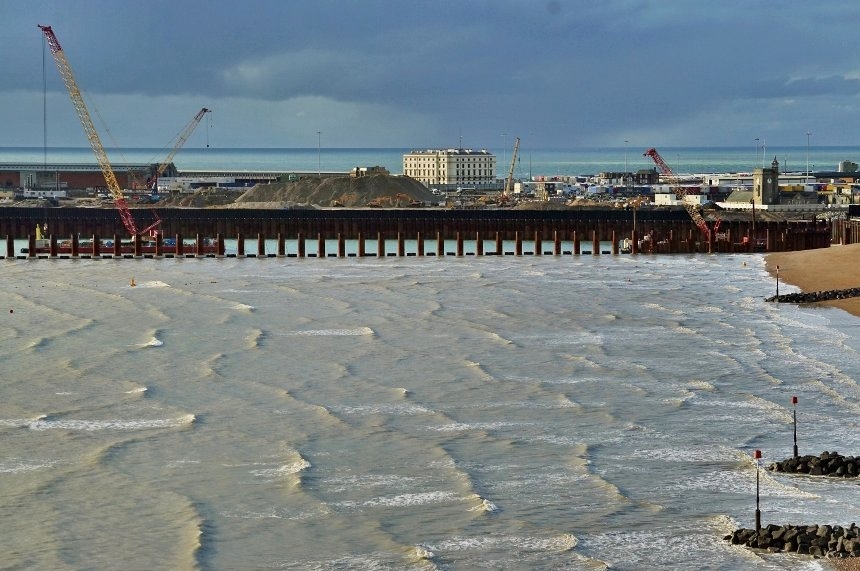 Cold day in Dover: yes that's a shot above taken at low tide a day or so ago, twas a bleak oul day as you can see. We saw the piling almost disappear in the high tides following the supermoon (4610). Now we see the fascinating piling at low tide. I was able to make the picture above a wee bit larger so hopefully all can see the detail.
Assorted shots below of the piling around the harbour. Beautiful work...I never thought I'd see beauty in piling, but there ye have it...
a chap needs to get out more...


Low Tide Piling: These pictures below were taken a day earlier when it was quite calm as you can see.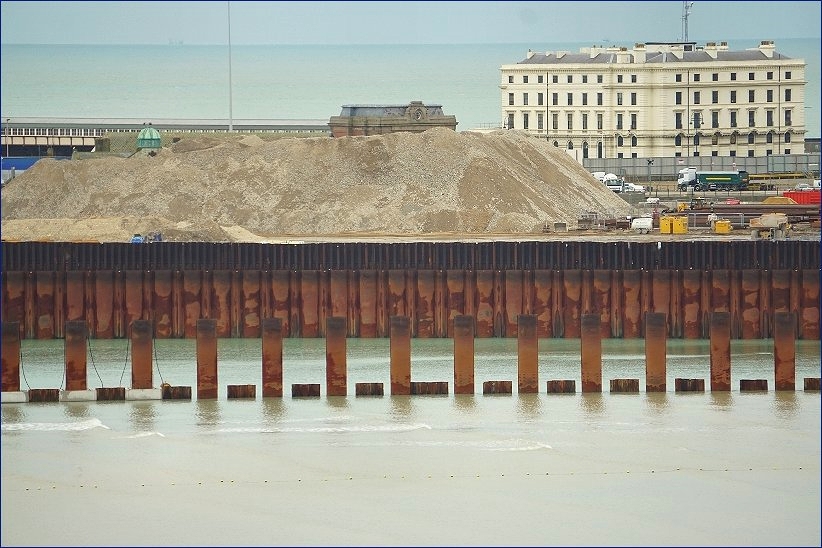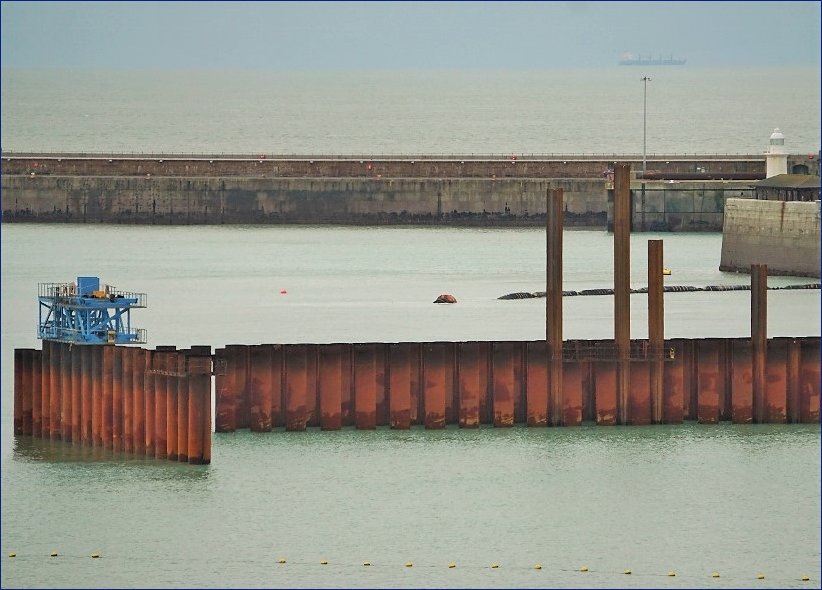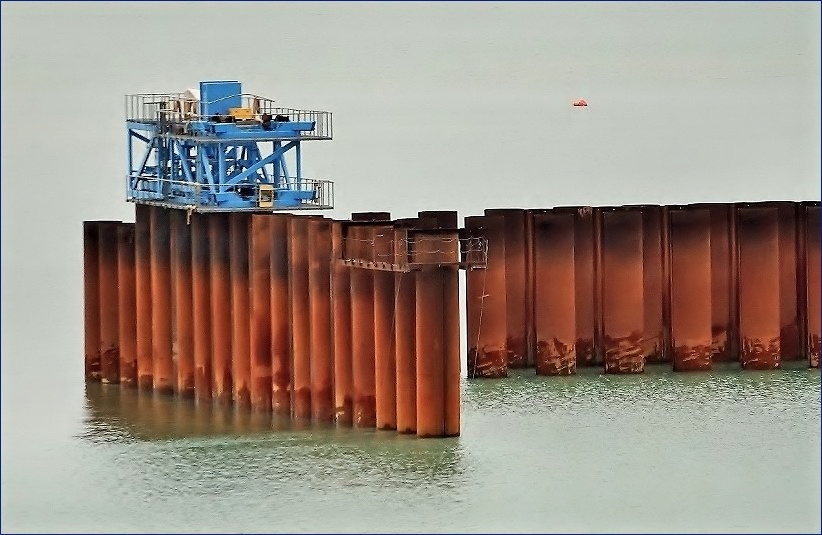 That's a fantastic picture below Ed of the Klipper Stream. Difficult picture to get. That's another new visitor to Dover. Great stuff indeed! Love the ones of the film crews in Dunkerque. Blinders!
Can you tell them I'm available at moderate cost.


I'm a bit behind..experiencing some computer difficulties .. but I may have some extra pix...a kind of reefer-round-up in due course.
Cracking pictures Sarah of the Ramsgate Lifeboats in blistering action. Well done with those. Great action from our roving reporter below there! I took some ones of the Dover Lifeboat on sunday...a bit long range but I may have something so watch for those.

Well said Colette

DONT MISS those pictures below from Sarah and Ed.
Tuesday, 6 February 2018 - 06:05
Post 4621
Ed Connell, Dover Strait
Klipper Stream at the DCT this evening.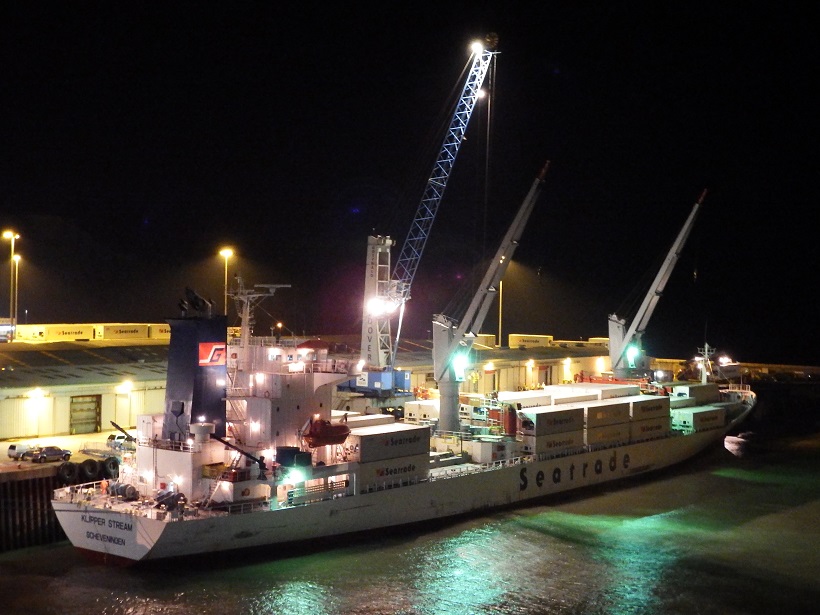 Monday, 5 February 2018 - 23:55
Post 4620
Ed Connell, Dover Strait
French film crew at the Dunkerque West terminal today. Apparently filming an episode for a TV series.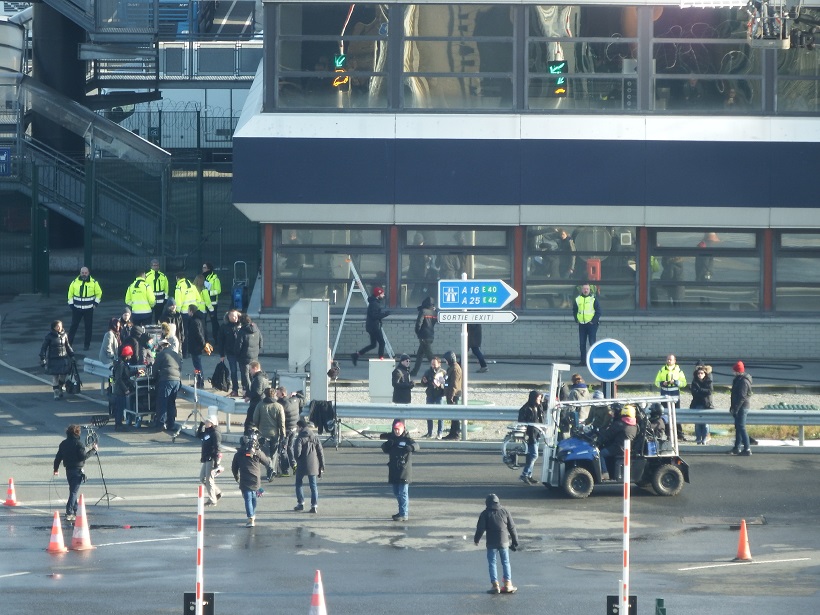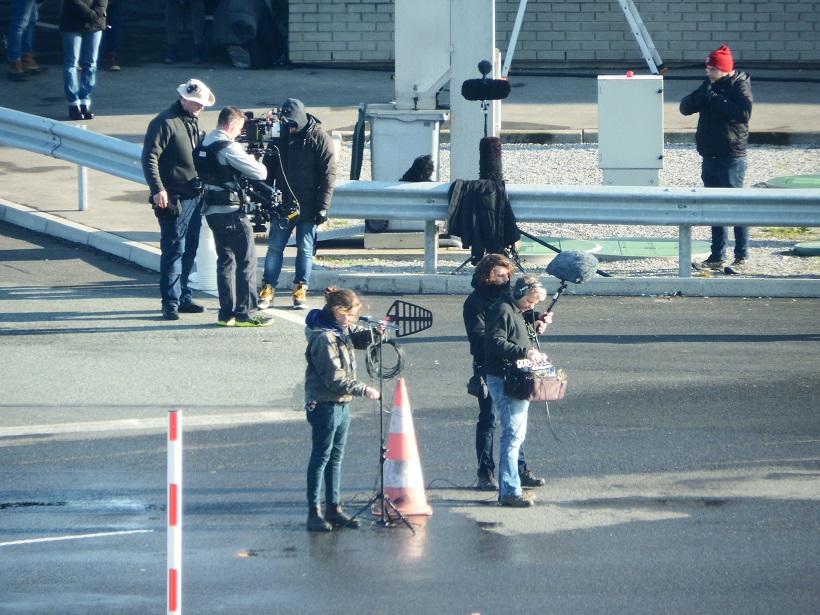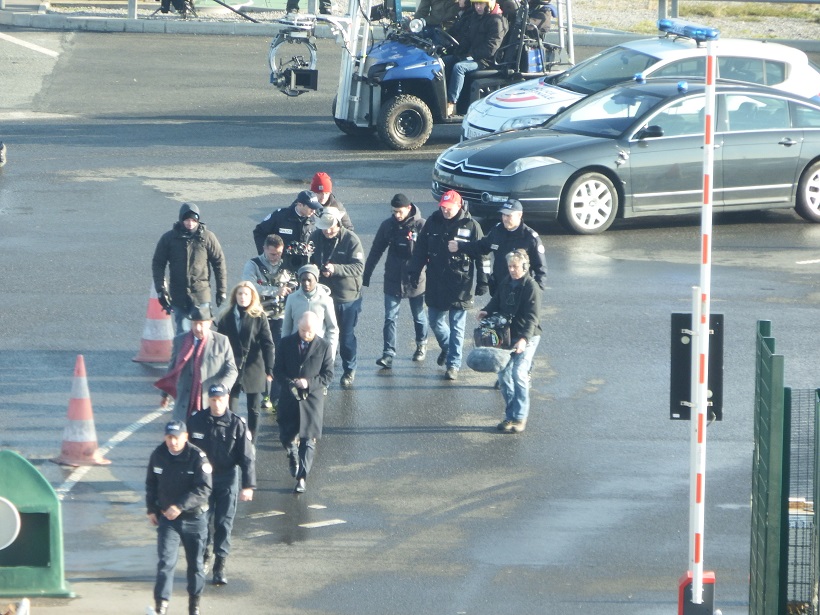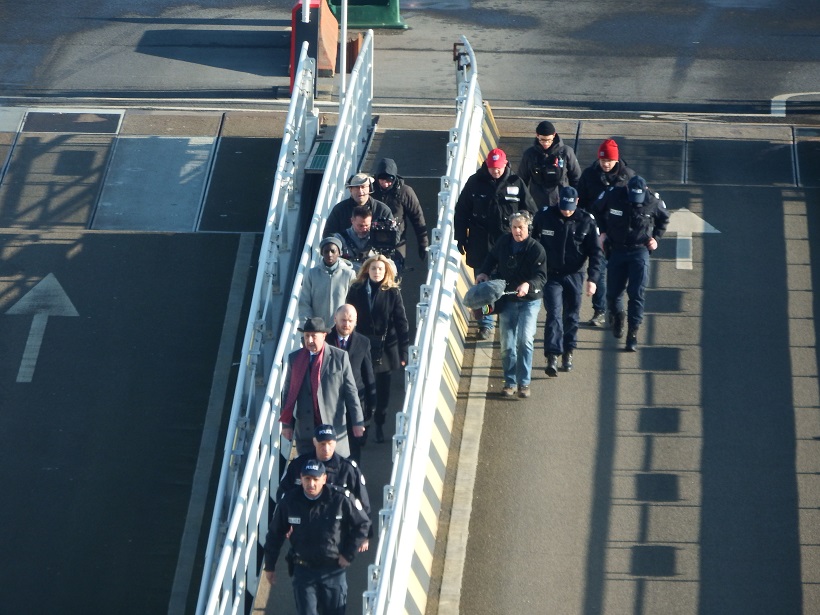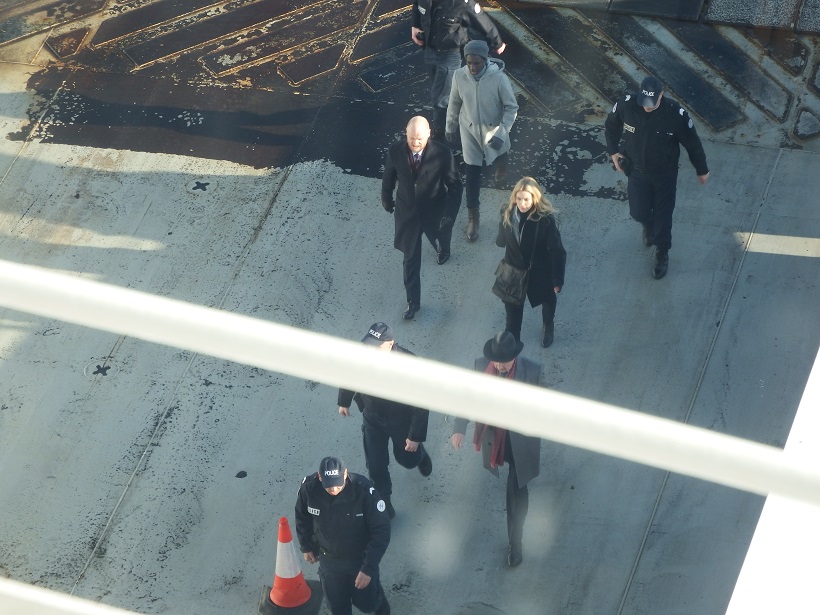 Monday, 5 February 2018 - 23:51
Post 4619
Colette B, Dover
Terrific lifeboat action shots there Sarah

Looks nice in Ramsgate on Sunday, must make another visit soon

Monday, 5 February 2018 - 17:57
Post 4618
Sarah, Ramsgate
Ramsgate Lifeboats on their exercise this Sunday.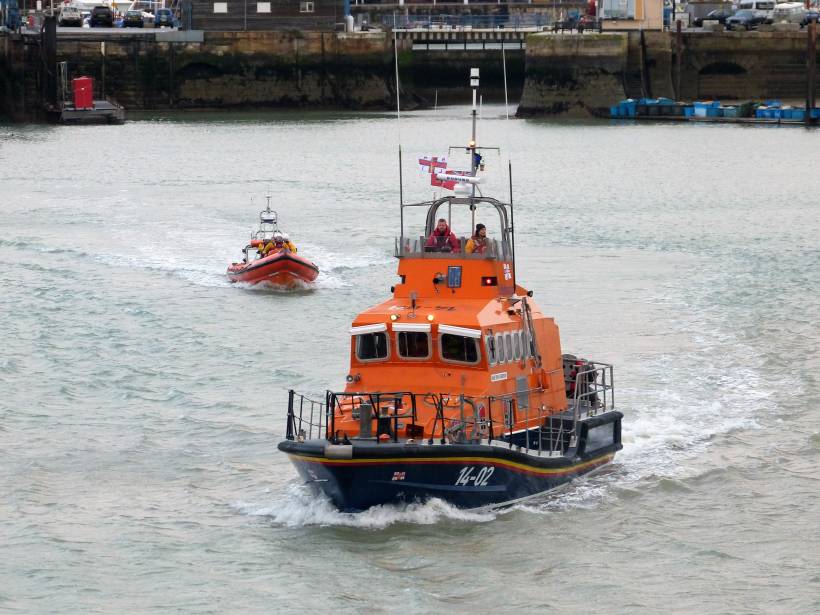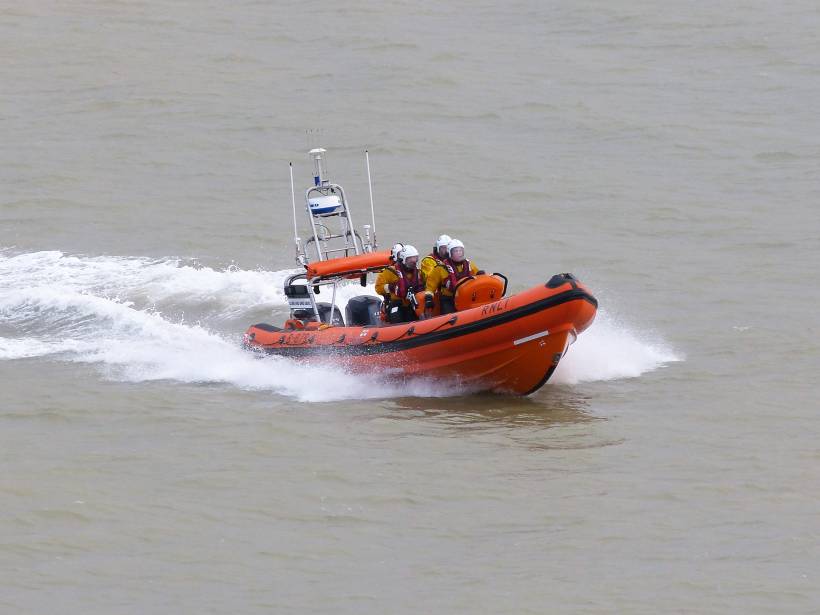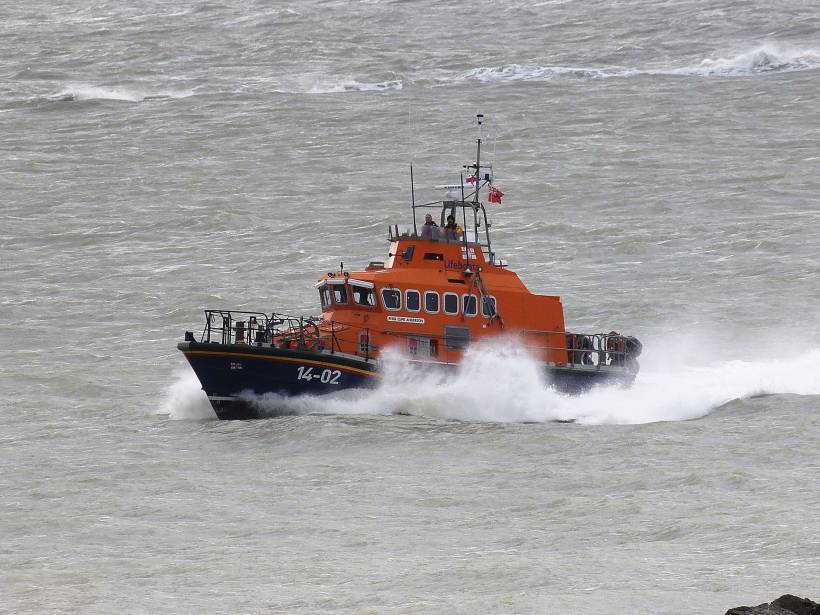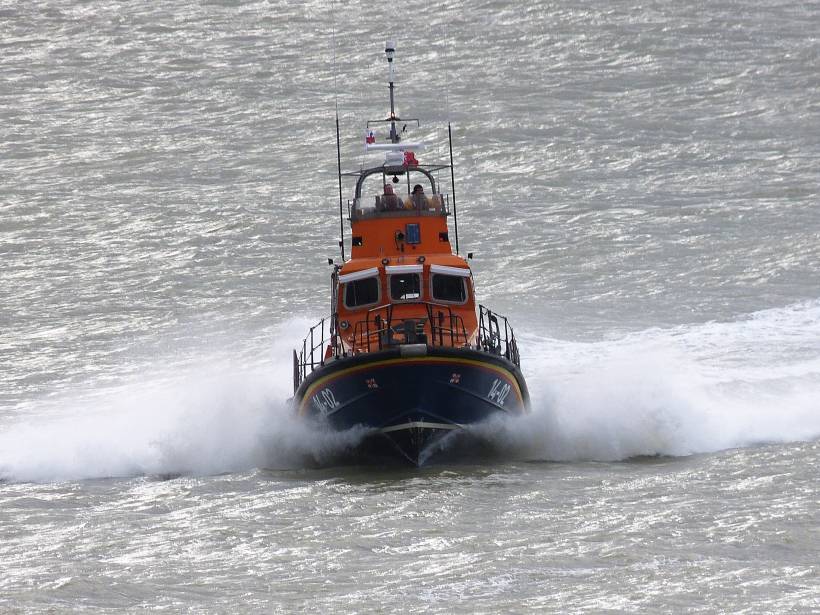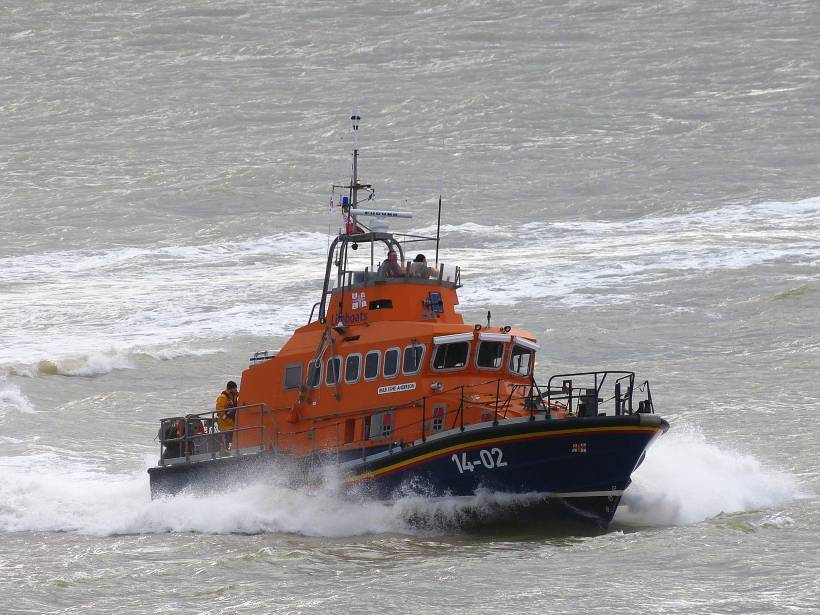 Monday, 5 February 2018 - 10:32
Post 4617
Sea News, Dover
Following along from Ed's nice pictures of the Luzon Strait further down the page in post 4611 which shows her out there in the channel approaching Dover...here we are below with pix showing her arrival in Port. The pix here are all a wee bit grey sadly bit what can you do. The Cargo Terminal is getting ever busier which is great news for sure.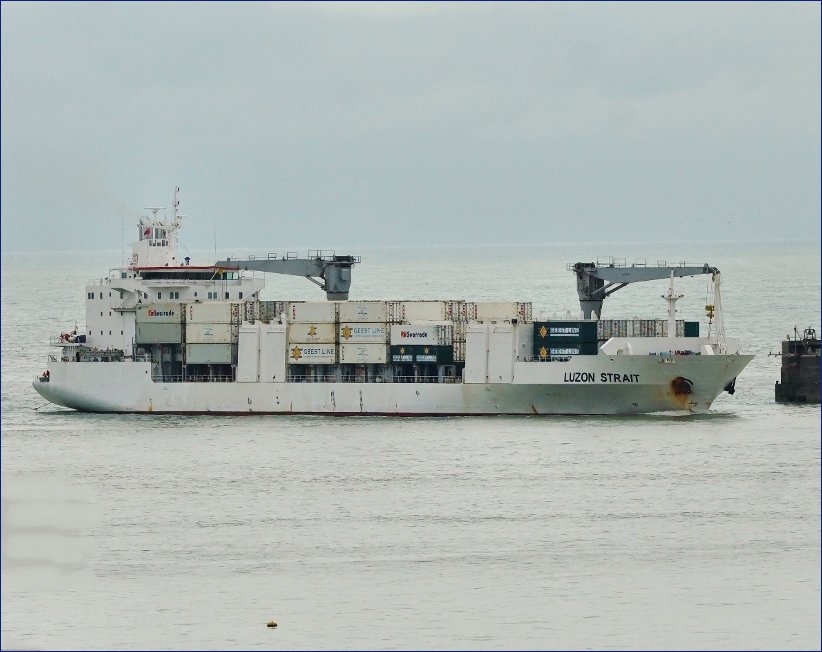 The next two taken while she waits to reverse into the Cargo Terminal. The ship is now working with GEEST LINE as we mentioned previously...you can see the GEEST containers on board in the first shot below there.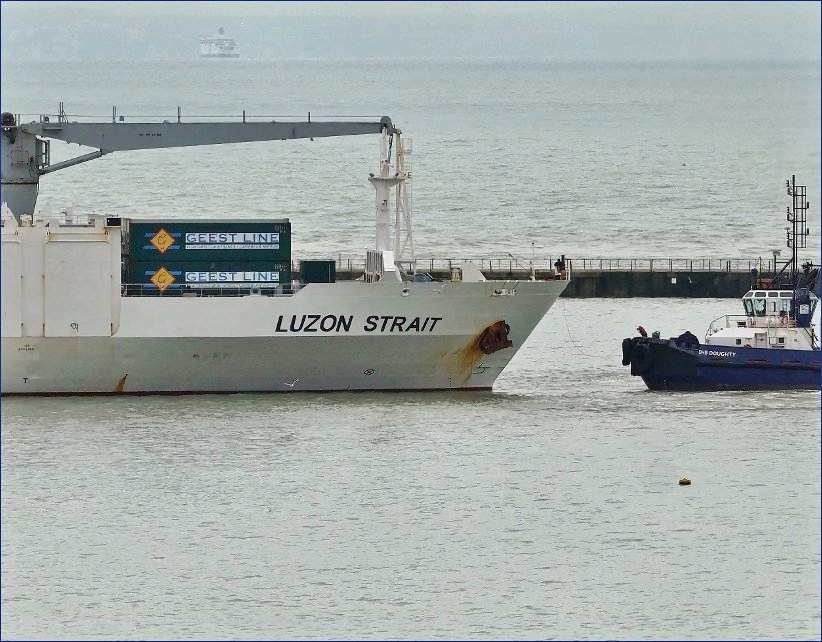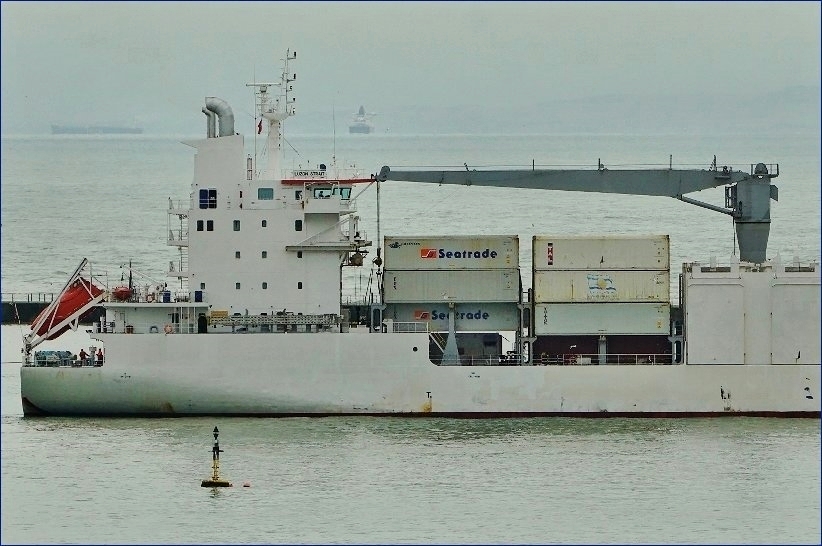 An extra one below from last year. Just noticed it in the file while uploading the new shots, thought it worth including...life goes on in similar vein.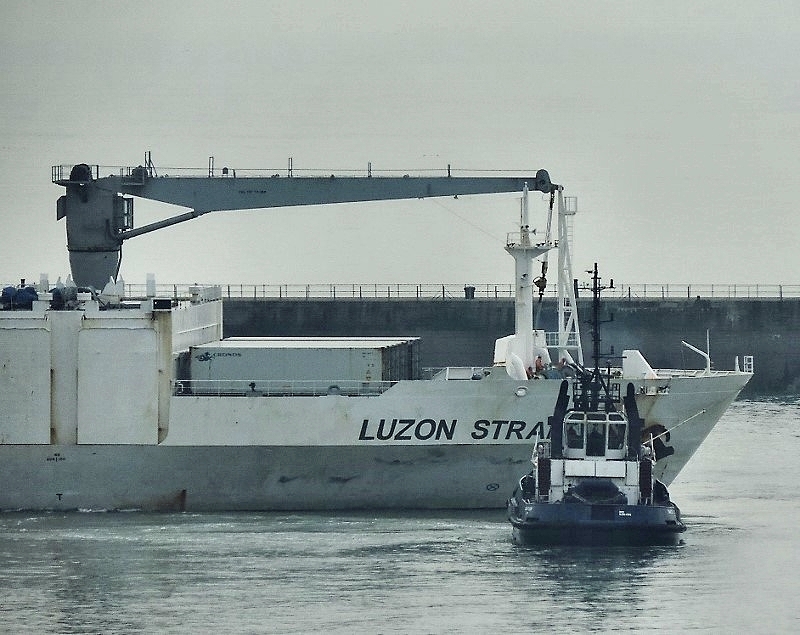 Thanks Del - yes lots of exciting things happening right in front of us...lots more to come too all being well.


PaulB.
Monday, 5 February 2018 - 06:13
Post 4616
Del Styan, Norwich
Wow - rainbows and moons - lovely pics.

Sunday, 4 February 2018 - 23:10
Post 4615
Sea News, Dover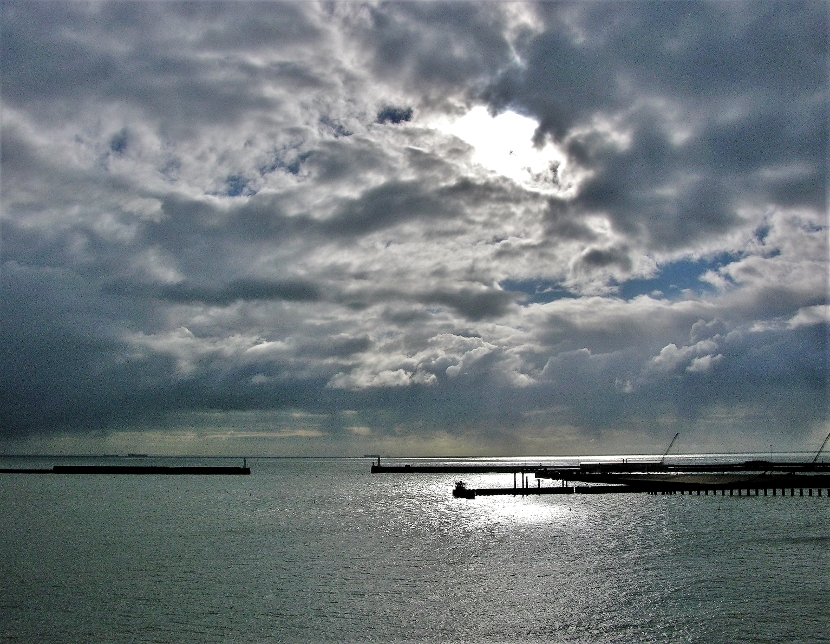 This is the cold scene over the channel and port an hour or so ago...we have sleet, then sun, then drizzle. Its a changeable day for sure. Possiblilty of further rainbows...

Its a quiet day. Got the cobwebs and dust off the ancient Nikon for that pic above. Some of you will remember me mentioning the ancient Nikon in the past. The lens is good but the old programs are, by todays standards, so unusable and indeed difficult. Its only use-able as a novelty...but worth a run now and again. Its a wee bit of a classic and it captured the mood today.
Glad you are enjoying the variety Colette. If I see a mermaid I will certainly get a picture...Yikes..


Yes indeed - get your shovel Jan - there's gold out there for sure..


PaulB.
Sunday, 4 February 2018 - 15:05
Post 4614
Colette B , Dover
Lovin the recent Port photos.....from Supermoon to gold chasing Rainbows......you are spoiling us Mr B.

What next I wonder...... Unicorns, Mermaids

can't wait
Terrific array of photos Ed

Sunday, 4 February 2018 - 10:36
Post 4613
Jan T, Dover
Gold at the end of the rainbow wow get me that shovel.

Some where over the rainbow love the pictures.
Sunday, 4 February 2018 - 09:59
Post 4612
Sea News, Dover
Lots of gold-chasing rainbows peppering the Port currently..they are all over the place, as we are getting ( you might have noticed!) lots of sunshine and very damp showers.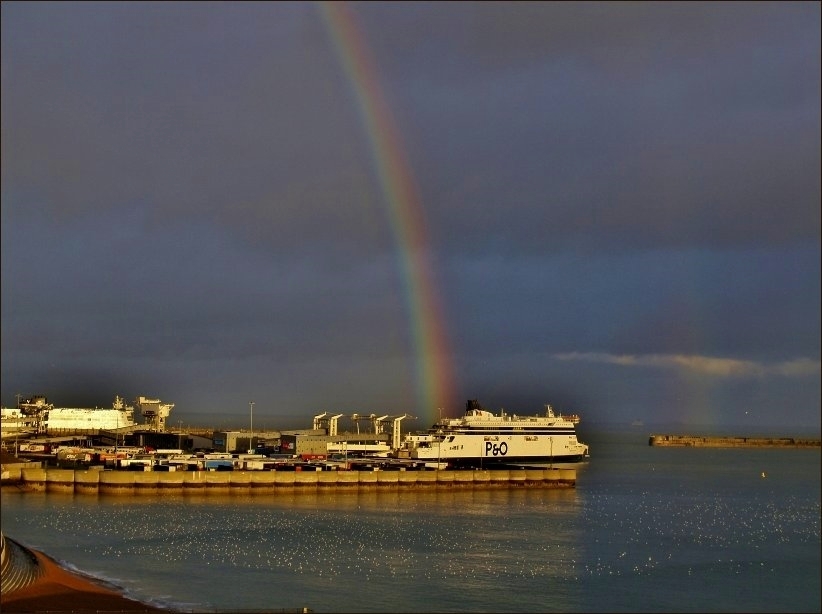 There's gold on that thar ship somewhere...I'm sure of it so I am. Get yer shovel !

Yes we get lots of rainbows, this is one below from a previous time.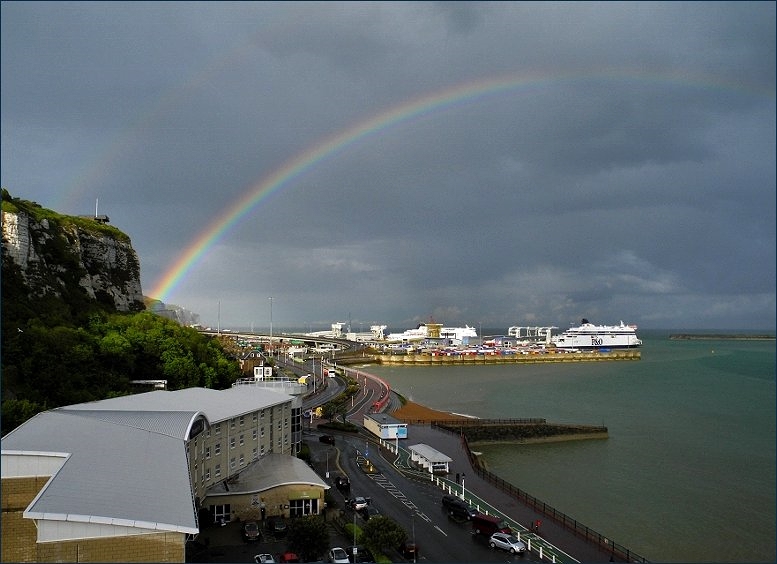 Another shot below of the DWDR working tugboats.
Llanddwyn island and Afon Lligwy. Similar to the previous shot in 4610 but Grumpy has slid out of the picture.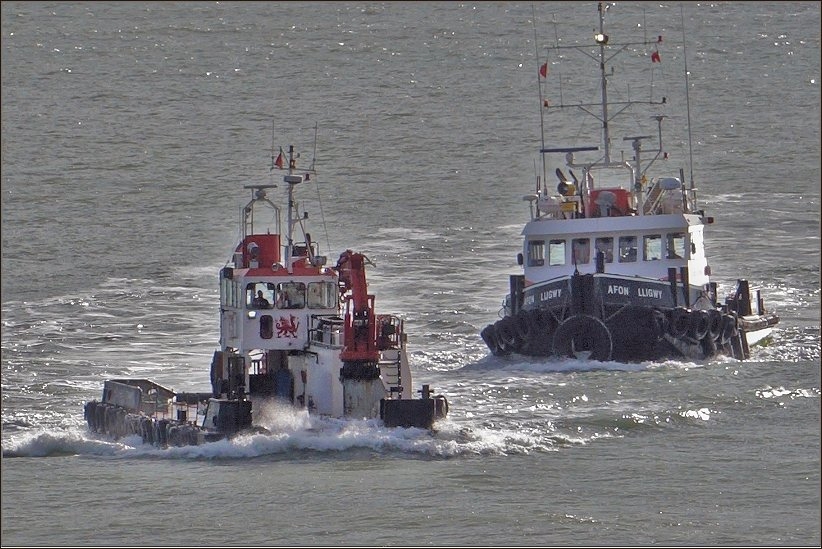 Well done below Ed. Excellent shots of Luzon Strait approaching Dover. Nice images for sure. I might be able to add one or two to that when I catch up. Just to remind all...the GEEST LINE now operating through Dover has leased the following ships from SEATRADE ....
Luzon Strait, Lombok Strait, Royal Klipper, Baltic Klipper and Atlantic Klipper. Exciting times ahead catching up with those guys.
Gawd Sunday again - where did that week go...

PaulB.
Sunday, 4 February 2018 - 07:36