Friday, 20 October 2017

doverforum.com/sea-news
Featuring all the ships that come and go and work at the Port of Dover with further coverage of Ramsgate, Calais, Dunkerque. Email: dover7@msn.com to send SEA NEWS pix or info.... or click ADD YOUR COMMENT below to post direct, no membership needed.

DFDS and the Maritime Catering Apprentices 4323.
P&O Ferries help children with serious illnesses cross to France 4316.
Port of Dover's Big Christmas Event 4311. Fun for all...
Port of Dover sponsors War Horse 4294
DFDS - Crowned Europe's leading Ferry Operator 4287.
DDC Leader Paul Watkins retires...see 4282 and 4270. Replacement 4328.


Use our SEARCH ENGINE below to find all sorts on the SEA NEWS pages..more than 200 now with more than 4000 nautical posts. Posts welcome. Max of 5 pictures preferred per post. Sea News Editor Paul Boland.
Type Cruise Visits (or indeed anything) in our Search Engine below for the latest cruise ship arrivals..
Post 4289
Del Styan, Norwich
I have walked many times on the Calais beach, and there is something wonderful about watching the ferries going in and out of the harbour.
In fact all of the Cote de Opal is very impressive, especially seeing all the WW2 german buildings, and Dover in the distance. Everytime I look I imagine how close to disaster we were. Sorry to ramble, but I'm off there the week after next - again!

Wednesday, 4 October 2017 - 23:07
Post 4288
victor matcham, Dover
With war ships and subs going up and down are they getting ready for someing we know nothing about.
Wednesday, 4 October 2017 - 08:52
Post 4287
Sea News, Dover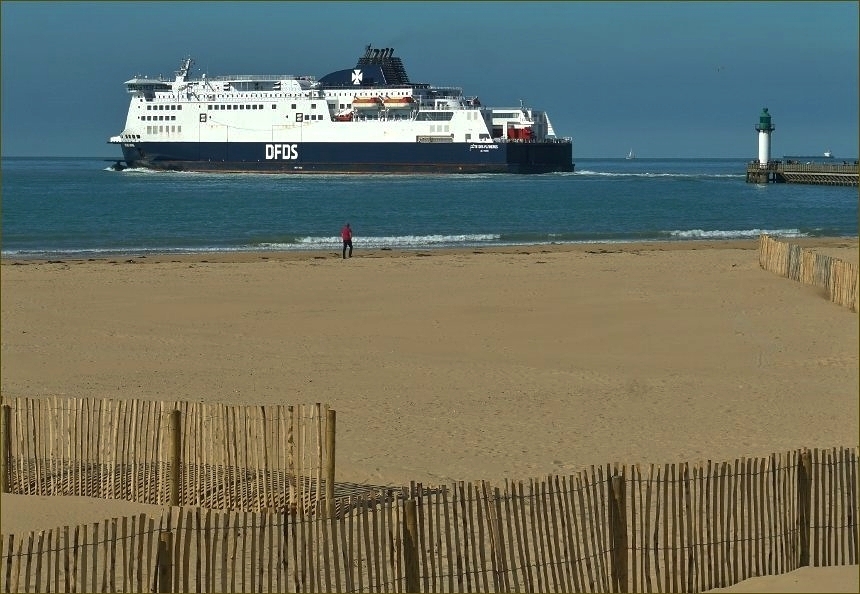 DFDS Crowned Europe's Leading Ferry Operator at 2017 World Travel Awards
____________________________________________________________________
DFDS was named "Europe's Leading Ferry Operator" for the sixth year in a row at the World Travel Awards Europe ceremony, last weekend (Saturday 30 September).
DFDS beat four rival ferry operators to the award, which recognises excellence in the travel and tourism industry. The ferry operator won the title with thousands of votes from the public and travel industry professionals from 57 European countries.
Pete Akerman, DFDS Marketing Director, said: "We're delighted to have once again won the approval of our guests and travel industry partners to claim the titles as Europe's Leading Ferry Operator for a record sixth consecutive time.
"I'd like to thank all of our employees, who have worked so hard to provide excellent customer service to our guests and make travelling by ferry with DFDS an enjoyable and relaxing experience. From those who are front-of-house on board, to those working behind the scenes, it's been a real team effort to retain this title."
The World Travel Awards was established in 1993 to acknowledge, reward and celebrate excellence across all sectors of the tourism industry.
This year's European Gala Ceremony took place in St. Petersburg's Marble Hall, Russian Museum of Ethnography.
DFDS operates a comprehensive passenger route network, which incorporates four routes from the UK to Europe, via Dover-Dunkirk, Dover-Calais, Newhaven-Dieppe and Newcastle-Amsterdam, offering passengers a gateway to Europe. DFDS also operates a number of passenger ferry routes across the Baltic Sea, including a cruise ferry service between Copenhagen and Oslo.
For further information please visit www.dfds.co.uk or telephone 0871 521 5522.
Ends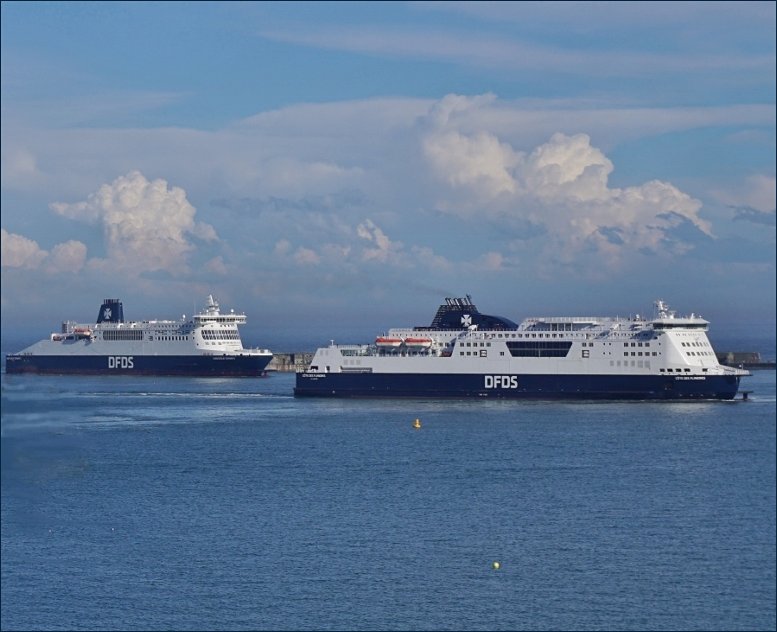 Many thanks once again to DFDS for the latest info above.
We have added a couple of pictures to their item...top shot shows the Cote des Flandres leaving Calais one week ago while a solitary figure strolls along a cool beach. The second picture showing the DFDS ferries here in Dover recently.
Ah! bet its lovely in St Petersburg. Well done DFDS.

* *
Some very recent pictures now too of brilliant weekend sailing here in Dover Harbour. Pictures taken...not last weekend, the previous weekend. Very colourful and spectacular, adding much excitement for visitors, those strolling along the seafront and also of for those staying in the seafront hotels.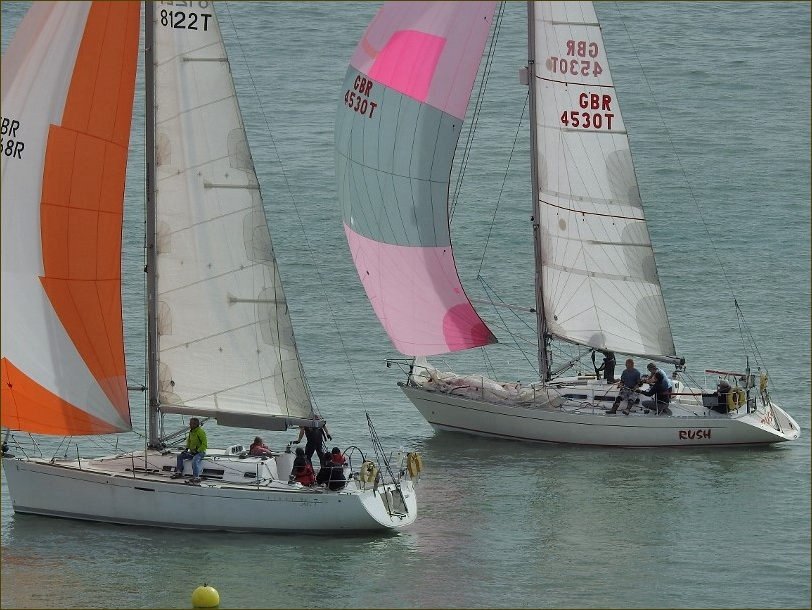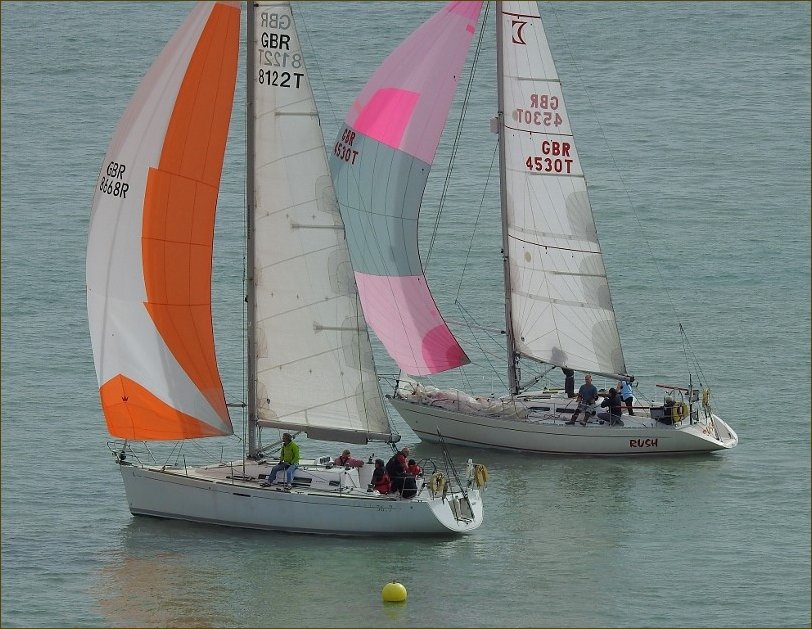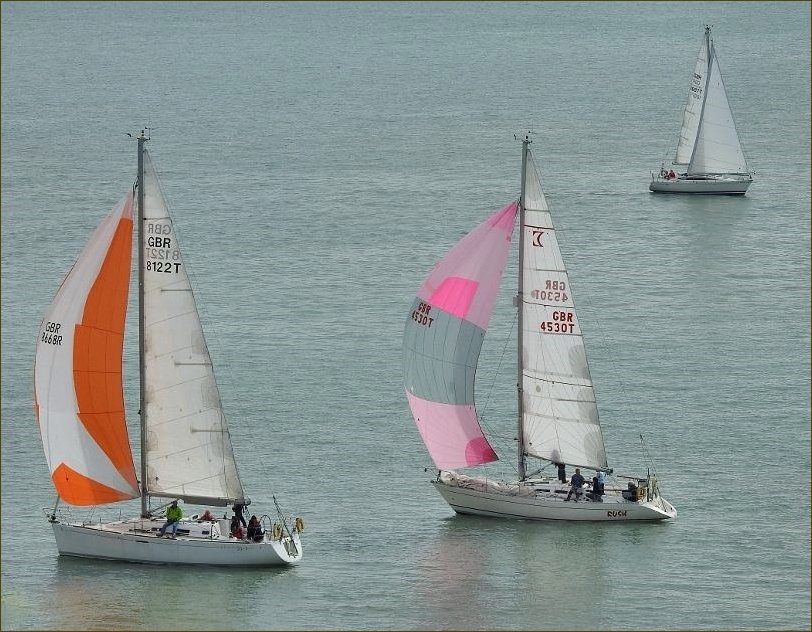 A great collection of pictures below Ed. Great to see all those. Love the ones of the crew as always. Glad to be able to compliment those with the latest DFDS news release above.

A big thanks to Patrick for the technical info and pictures below there...
Great stuff Patrick!

PaulB.

Wednesday, 4 October 2017 - 06:01
Post 4286
Ed Connell, Dover Strait
Elvira at the DCT tonight.
Wednesday, 4 October 2017 - 02:02
Post 4285
Ed Connell, Dover Strait
Egyptian corvette El Fateh and submarine S42 passing Dover yesterday lunchtime. Much better photos on Dover Marina website. Grimaldi vehicle carrier Grande Portogallo rendezvousing off Dover with the harbour launch.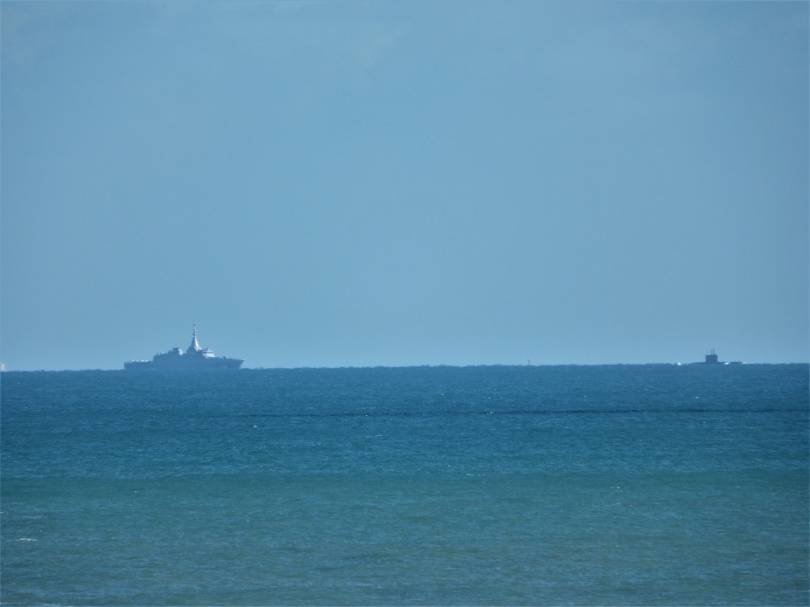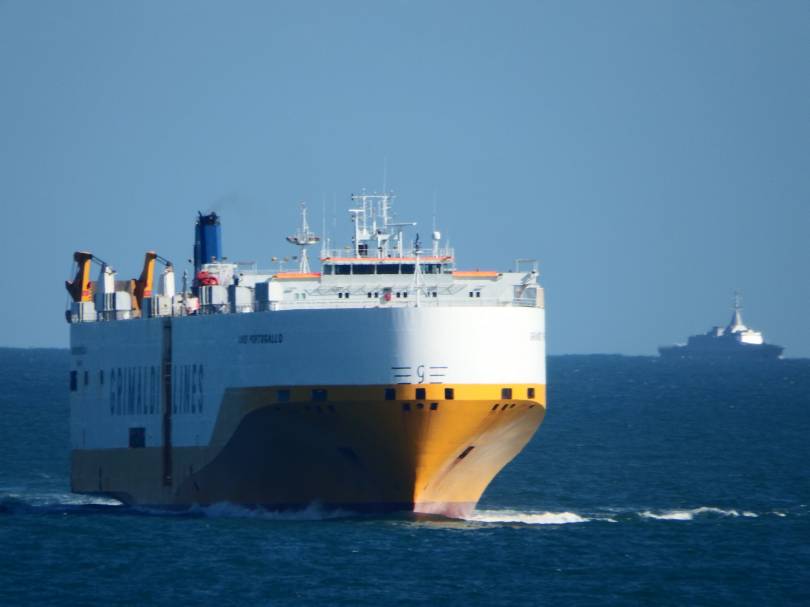 Wednesday, 4 October 2017 - 02:00
Post 4284
Ed Connell, Dover Strait
LNG carrier GDF Suez Point Fortin in Dunkerque West yesterday.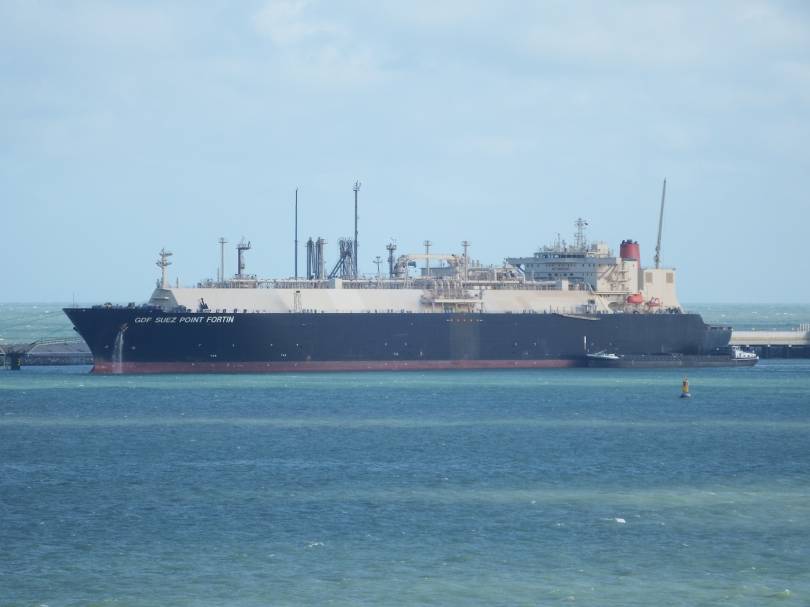 Luzon Strait at the DCT last night.
Our catering crew in their new uniforms. Capt Poisson in the centre.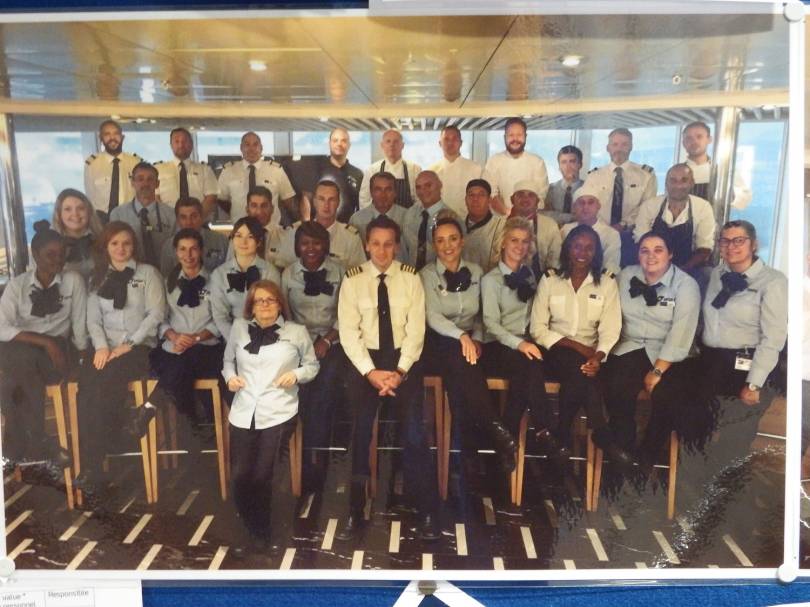 The old uniforms.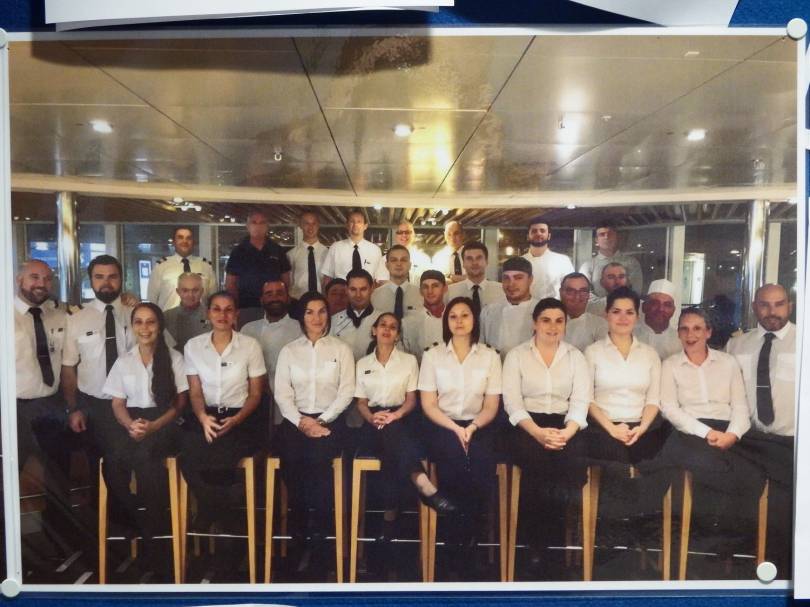 Tuesday, 3 October 2017 - 20:26
Post 4283
Patrick, Marine Parade
Following Paul's photos of the Inge W arriving from Rotterdam towing 'something low and trailing', it would appear to have been one of the pipelines being set in place at the south east end of the Prince of Wales pier in readiness to supply sand to the infills required at the hoverport and elsewhere. Looking at the photo below, and from what I could make out, one end of the pipeline is anchored in the water, climbs onto the POW pier and extends in 12 x 12metre sections by land pipeline all the way down to the hoverport site. Once operational the hopper dredger 'Barent Zanen' will discharge sand/aggregate at regular intervals into the reclaim area by attaching itself to the end of the floating pipeline at the end of the POW pier.
Last week also saw the departure of the two motor hoppers 'Wadden 1' & 'Wadden 4' that had been working removing sand/mud from the harbour to the spoil ground outside.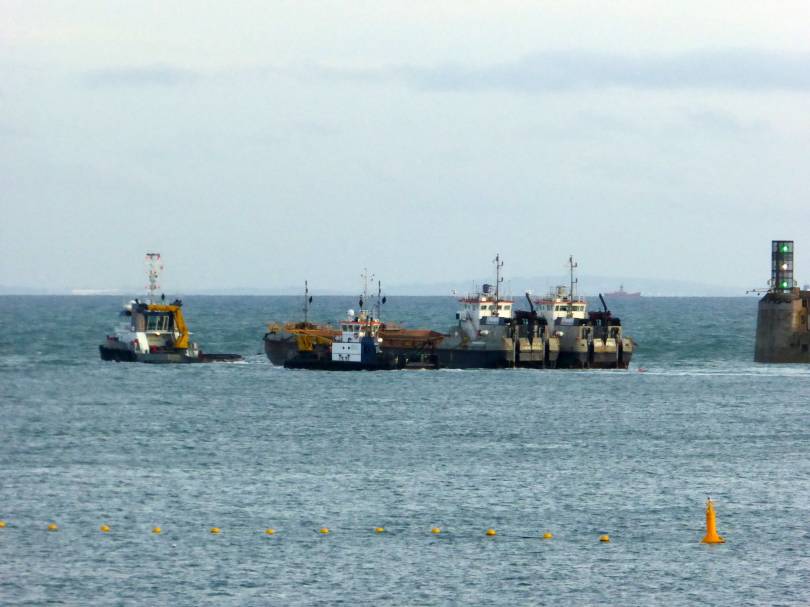 Tuesday, 3 October 2017 - 10:23
Post 4282
Sea News, Dover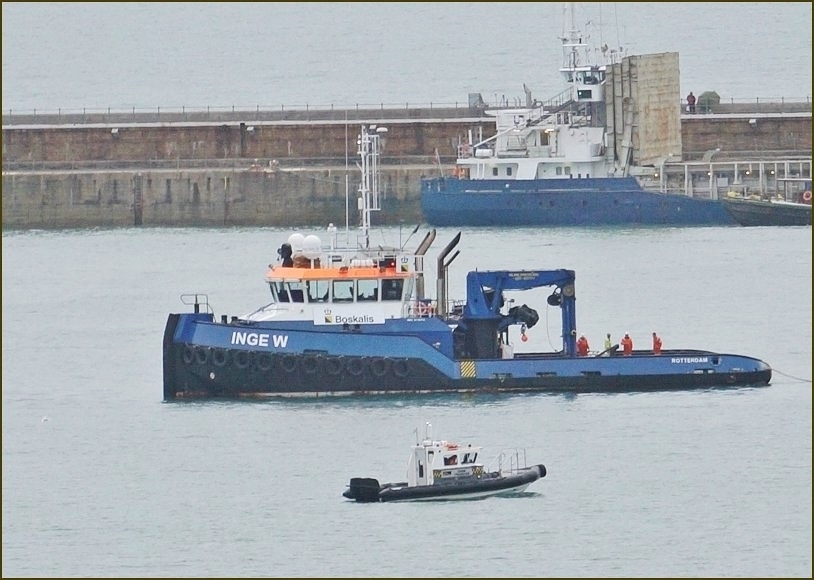 Catching up now on just some of the goings on in the past few days. That's a whopper of a tug above there...Inge W, she arrived in from Rotterdam towing something low and trailing in the water, not entirely sure what. But you can see the scale of her by noticing the three men working on the rear platform ...a muscular tug for sure. In the second shot she is joined by Morag M one of the regular DWDR working tugs.
Below we have Afon Lligwy alongside a drilling/ hammering platform early morning as they get ready for another day of heavy pile-driving...oh my head!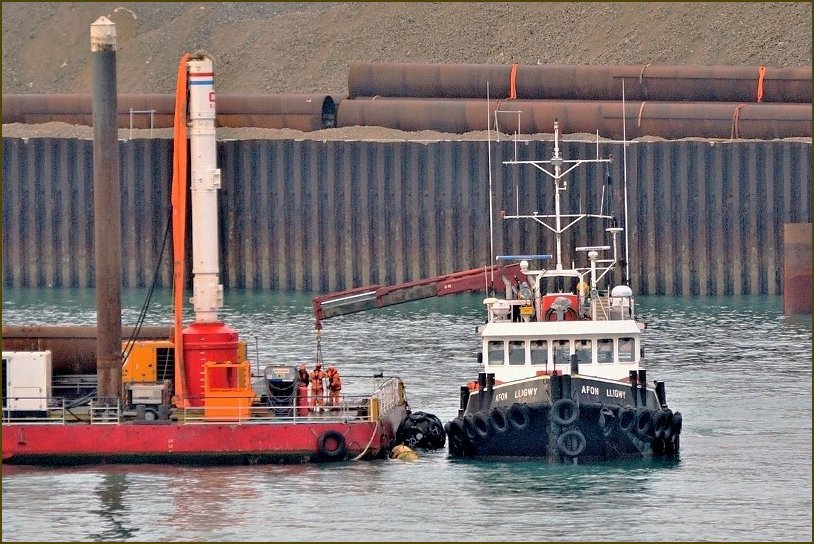 * *
From CHARLIE ELPHICKE MP
Council leader leaves a legacy to be proud of.
______________________________________
Dear Mr Boland,
Last week Councillor Paul Watkins announced he would be standing down after 15 years as Leader of Dover District Council. And what an incredible 15 years it's been. So much has happened in our corner of Kent - so much has been transformed. And so much of that could not have been achieved without Paul Watkins playing a key role at every stage. Paul can look back with enormous pride at what he has achieved as leader of Dover District Council.
He has worked tirelessly, year after year, doing his level best to boost Dover, Deal and the villages. He battled every step of the way to defy the doubters. Doubters who never believed investment would be delivered in our community.
He leaves a legacy he can rightly be proud of. Deal is a town transformed. The fast train now sweeps into the station every hour. Cllr Watkins helped fight to deliver the service which has helped the town go from strength to strength. Projects he masterminded transformed the sea front and improved the High Street. Not only has Deal won high street of the year, it is ranked number one in a Times newspaper list of the top UK coastal towns.
Paul has worked tirelessly to make Dover and Deal open for business and to encourage investment in the area. When the financial crash hit and Asda pulled out of the Dover Town Investment Zone scheme (or 'DTIZ' as it was then known) it was a big setback. People walked along Townwall Street, looked up at Burlington House, shook their heads and thought about what might have been.
Yet Paul never gave in. He had a vision for the future and kept going regardless. When I was elected as MP in 2010, one of the first things Cllr Watkins and I talked about was reviving the town centre – and bringing down Burlington House. When I spoke to people around town, they told me it would never happen. This twelve-storey eyesore would blight our landscape forever.
Still Paul kept on going. And finally, in 2015 demolition crews started tearing down Burlington House brick by brick. In 2016 it was gone forever. A huge victory – a symbol of how things really are changing. Legal and General agreed to put more than £50 million into the St James scheme. Cineworld, Next, M&S, Nando's and many others signed up. And the exciting new development is set to open next year.
So much has changed since Cllr Watkins first joined the Council in 1983. Yet whether as ward councillor, chairman or leader – he has given his all to driving the district forward. Everyone can see how deeply this former Dover schoolboy cares about his community.
I wish him a happy retirement with his wife Christine, their two daughters and three grandchildren.
Cllr Watkins has done what he set out to do 15 years ago – and more. Incredible progress has been made. We will miss him as Leader of the Council. Paul can look back on all he has achieved with real pride.
Ends
Thanks to Charlie for that one above.
Here we are now with a pic below from our archives. It shows Paul Watkins himself on the left at the launch of Terry Suttons book ( Mr Dover Reporting) quite a few years ago now. Also in the shot is the late great former Mayor of Dover Cllr Diane Smallwood...and on the right the former Town Centre Manager Mike Webb.
Had to brush the cobwebs off this pic for sure...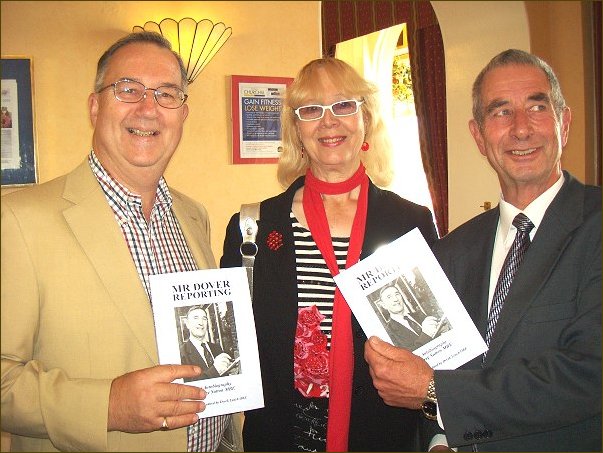 SEE ALSO 4270 FURTHER DOWN THE PAGE.
PaulB

Tuesday, 3 October 2017 - 06:50
Post 4281
Del Styan, Norwich
I guess they would have discovered the delights of Tesco's

car park in Whitfield?
Monday, 2 October 2017 - 23:04
Post 4280
Sea News, Dover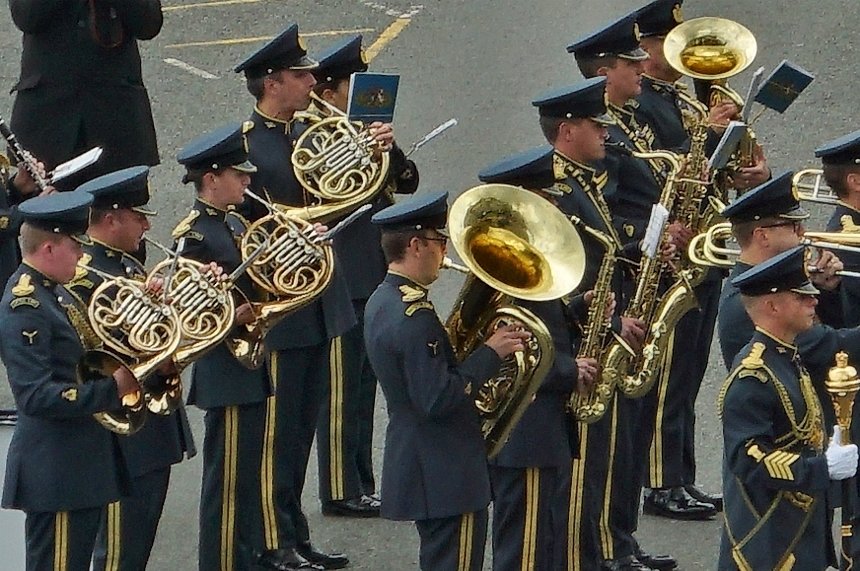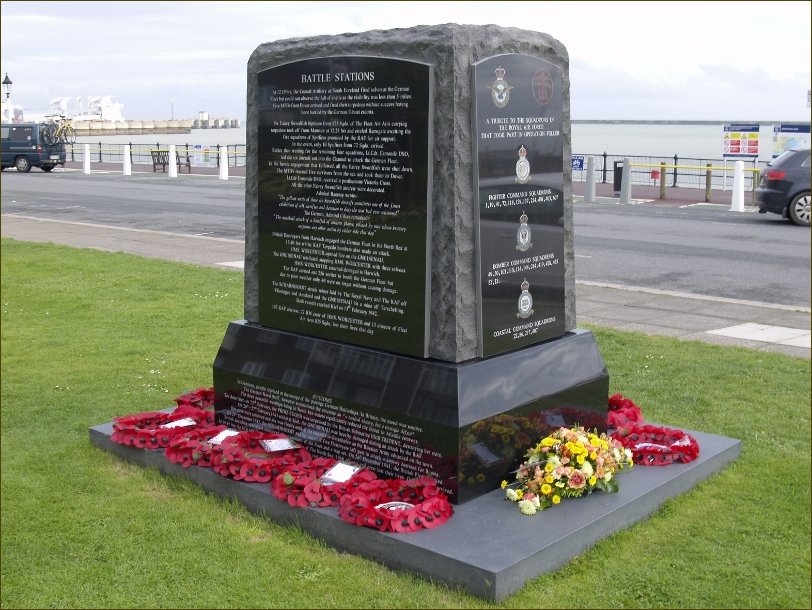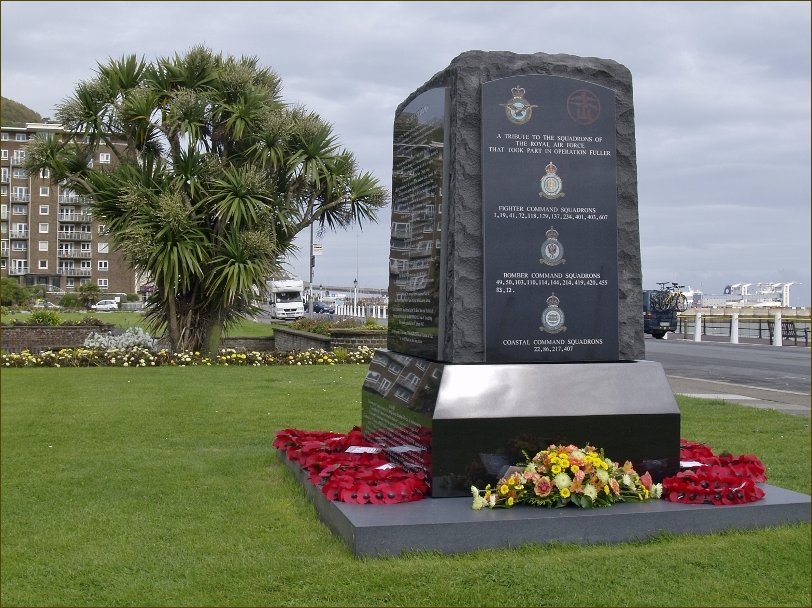 Some more pictures above there to add to the Channel Dash feature...see also below 4278. The pictures overall show the Memorial Service on Saturday celebrating or marking the 75 year anniversary. The top picture is another one from Saturday while the two immediately below were taken on sunday, the day after the event, and show the wreaths and flowers and the impressive memorial...
There was a brief helicopter flypast on Saturday just as the event got underway...it caught yours truly by surprise.. I snatched at the picture so its a tad blurred...don't stare at it for too long!
Here it is....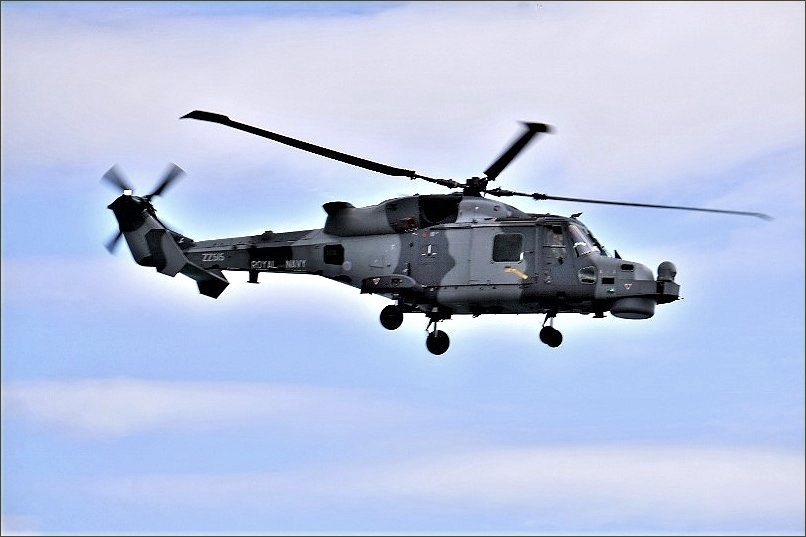 Ah yes Del we are still getting lots of camper vans ...as I gaze out now at 06.10 they are still lined up along the seafront. You would imagine all that enthusiastic travelling would have ceased by now...especially in this turbulent chilly weather...but no...enthusiastic is the word. No doubt a degree of panic would have set in when they found the seafront closed.
"What do we do now Ethel !?"

PaulB.
Monday, 2 October 2017 - 06:13
Post 4279
Del Styan, Norwich
I wonder where all the campervans went when the prom was closed!

Sunday, 1 October 2017 - 23:02
Post 4278
Sea News, Dover
Some pictures now of the service to mark the 75th Anniversary of the Channel Dash held on Dover Seafront yesterday Saturday. The seafront was closed to traffic for a number of hours while preparations for the gathering were put in place...and the service itself began at 2pm. In one of the pictures you can the Lord Warden of the Cinque Ports, Lord Boyce, addressing those gathered.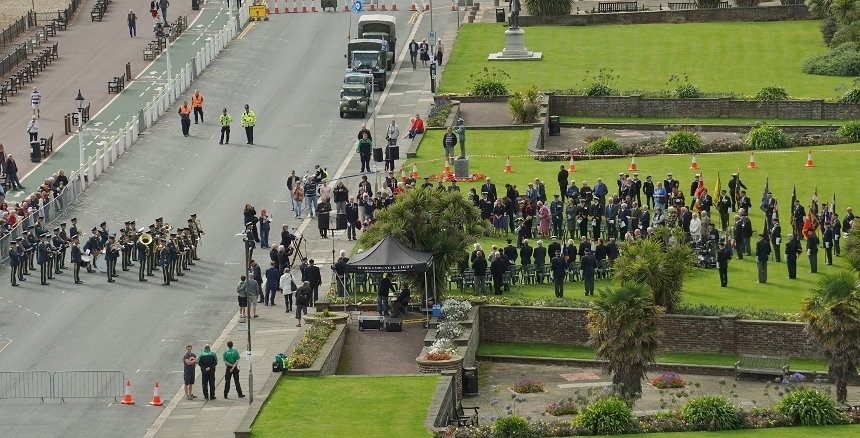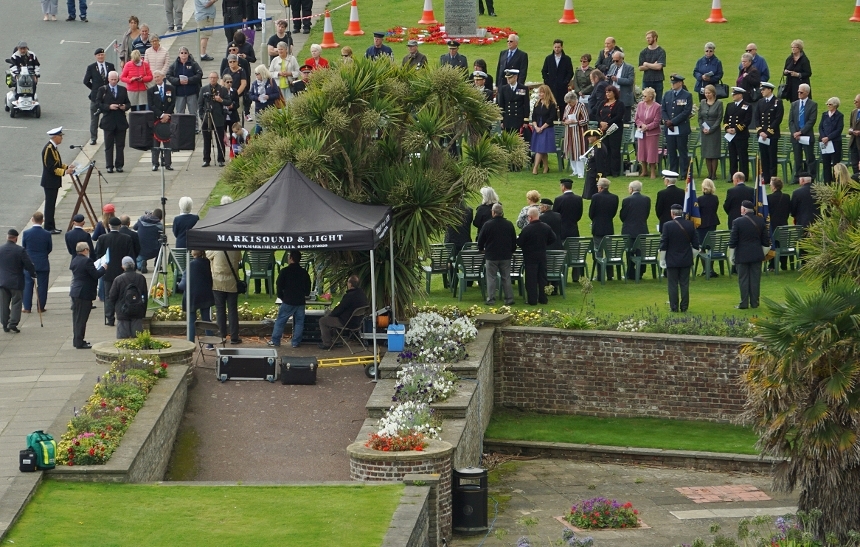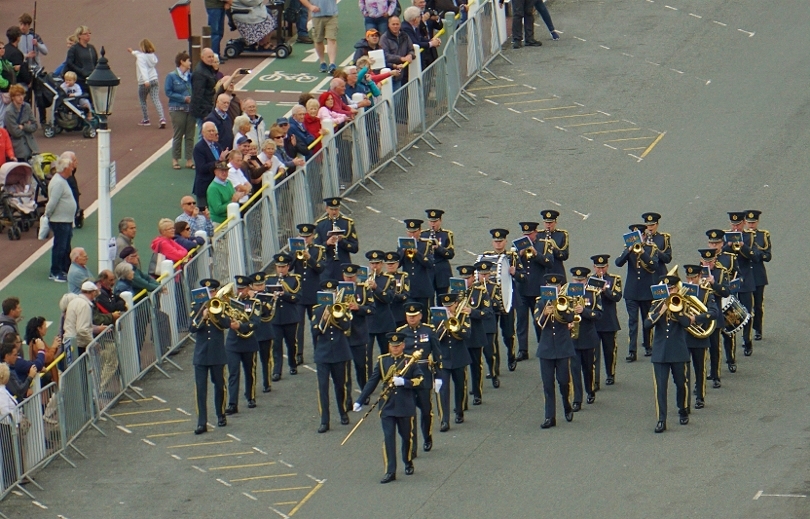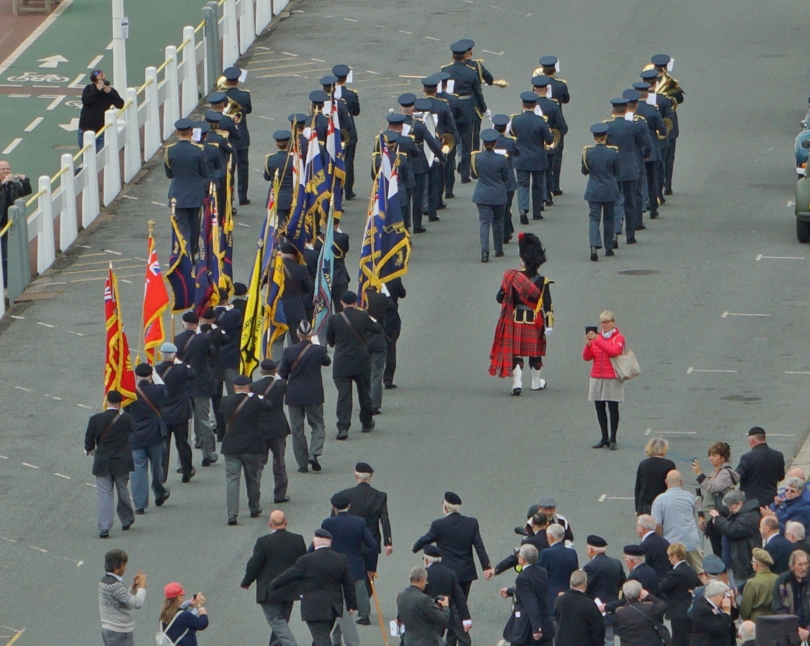 Just to add this extra one of the monument itself from a former time.....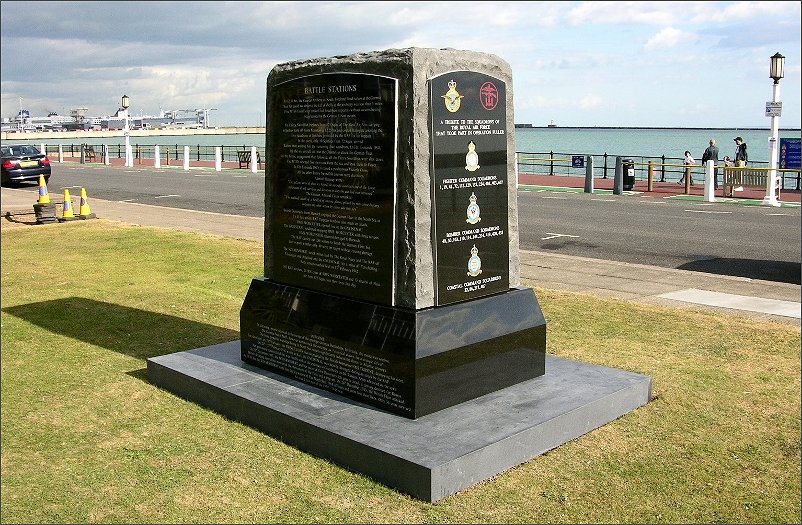 * *
Thanks Ed - was wondering what was going on down there at the DCT.

PaulB.
Sunday, 1 October 2017 - 07:19
Post 4277
Ed Connell, Dover Strait
Pride of Burgundy laid up at the DCT today.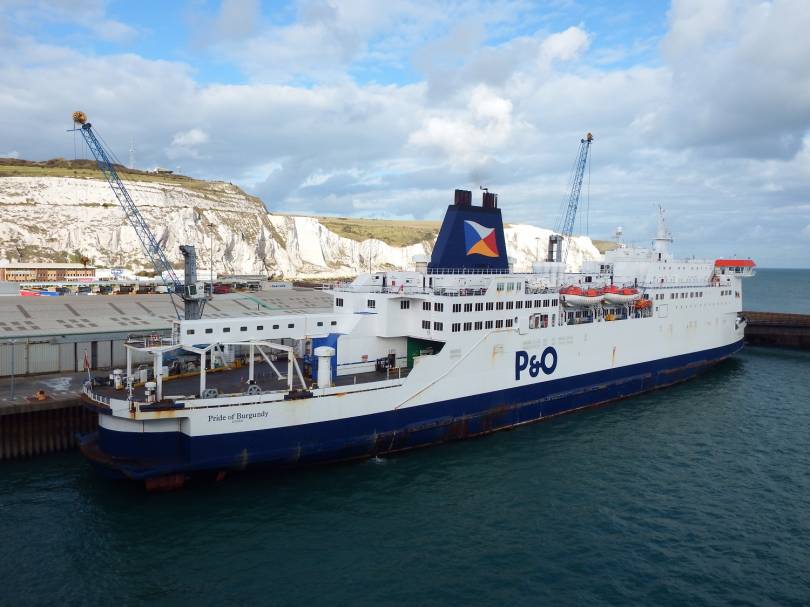 Saturday, 30 September 2017 - 15:29
Post 4276
Sea News, Dover
DUTCH POWER towing the WADDEN barges out to sea...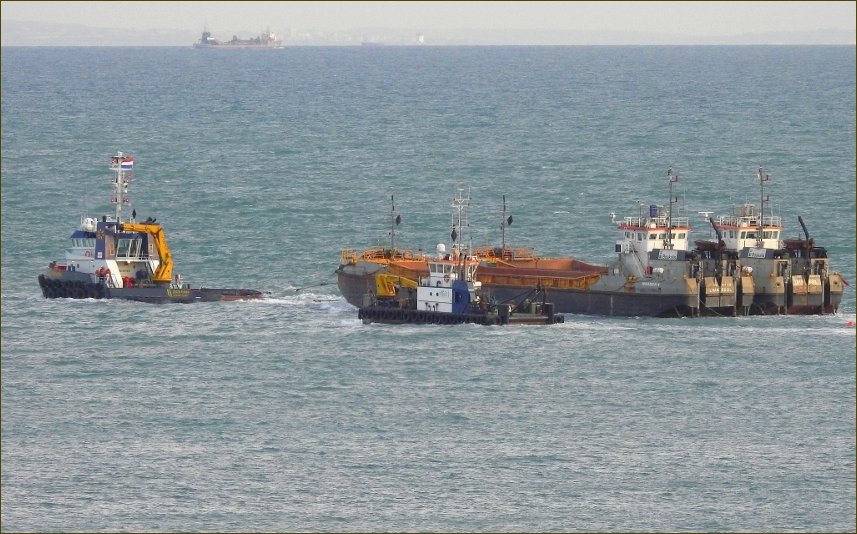 At the last minute yours truly just caught these guys as they slipped away...its the fantastically named tug Dutch Power towing the Wadden barges...Wadden 1 and Wadden 4 away...is their work here done ? are we losing more of our treasured friends ?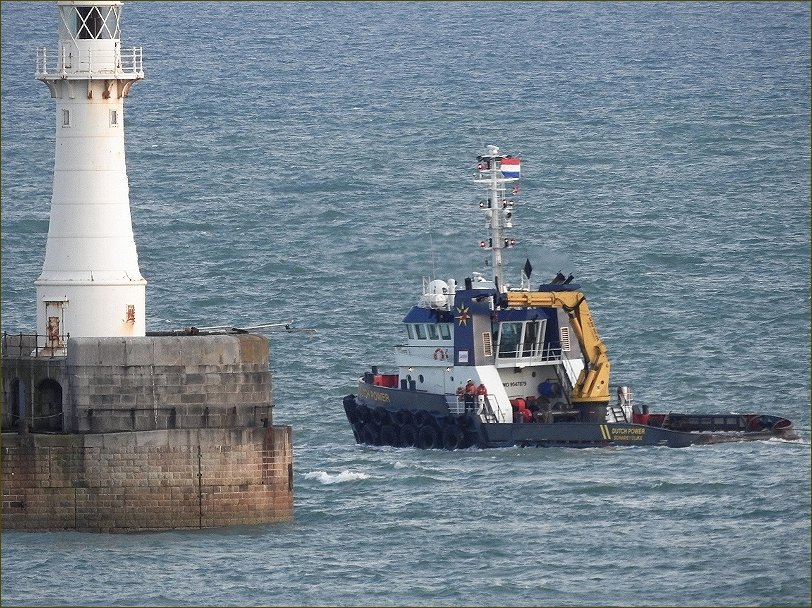 The impressive tug Dutch Power just about to pass out of immediate view..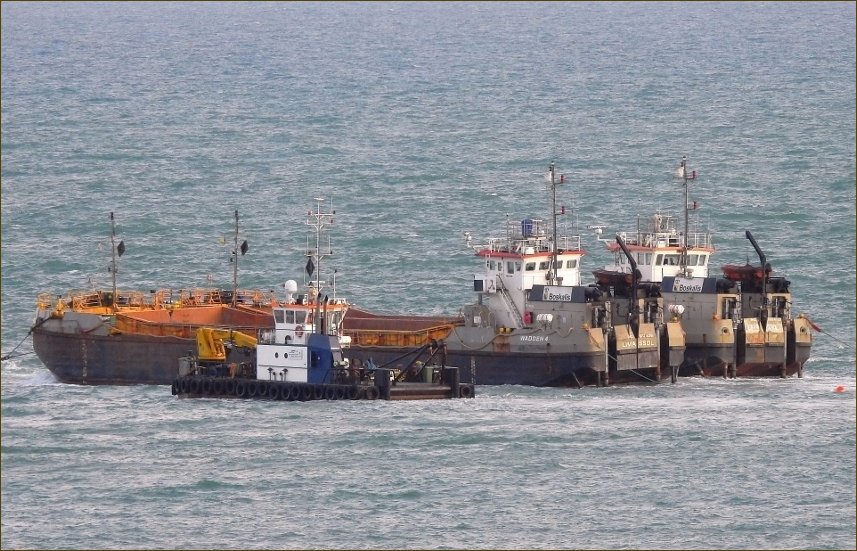 The barges being steadied and aided by one of the DWDR tugs Morag M as they leave the harbour.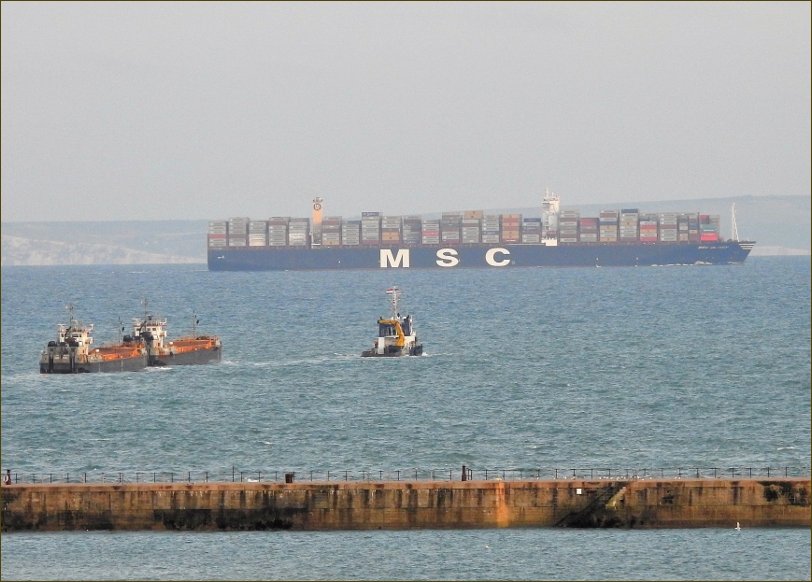 There they go out to sea possibly heading for Rotterdam. In the background there we can see the giant container ship MSC Oliver heading south to Suez, all 193,000 tons of her... a true whopper!

Morag M returns to base after sending them on their way...
Thanks Brian. No didn't notice anything out of the ordinary re the Police. We had the usual array of emergency vehicles powering back and forth with sirens a-blazing, but that's normal life around here.


PaulB
Saturday, 30 September 2017 - 04:44
Post 4275
brian, dover
nice pictures paul,i wonderd what it was.

did you notice the police where up to no good your end of townwall street.

Friday, 29 September 2017 - 19:22
Post 4274
Sea News, Dover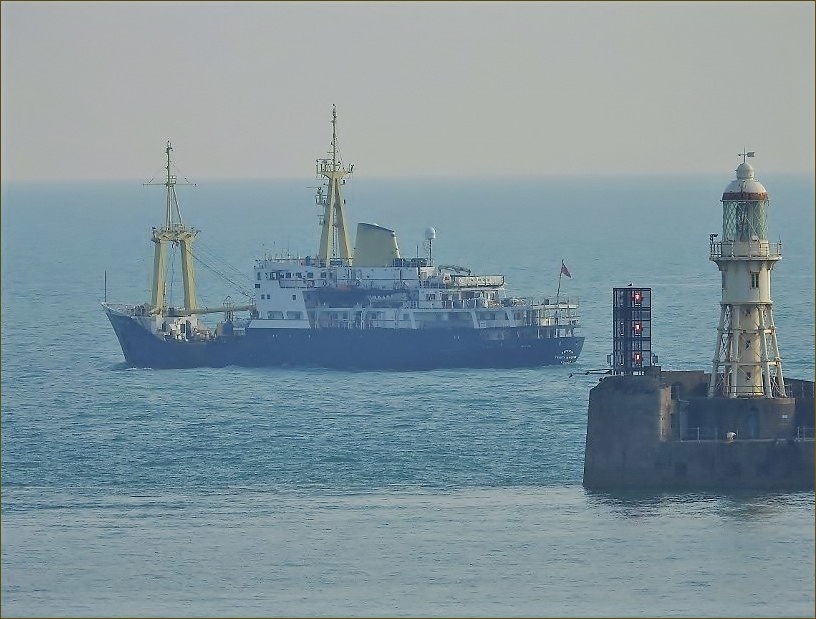 Trinity House buoy laying vessel Patricia had been working just off the Port of Dover for the past few days..stationary out there in the mist. Yours truly was lucky enough to catch the moment on Wednesday early evening when she began to move away...and just as the misty murky conditions had improved a tad. PB
Friday, 29 September 2017 - 04:58
Post 4273
Sea News, Dover
Following along from the cracking pictures by Ed and Sarah in the posts below...these next two are rather dull I'm afraid. They show the Seven Seas Navigator through the blasted all encompassing mist on Tuesday grrrrr..
She was on her way to Honfleur...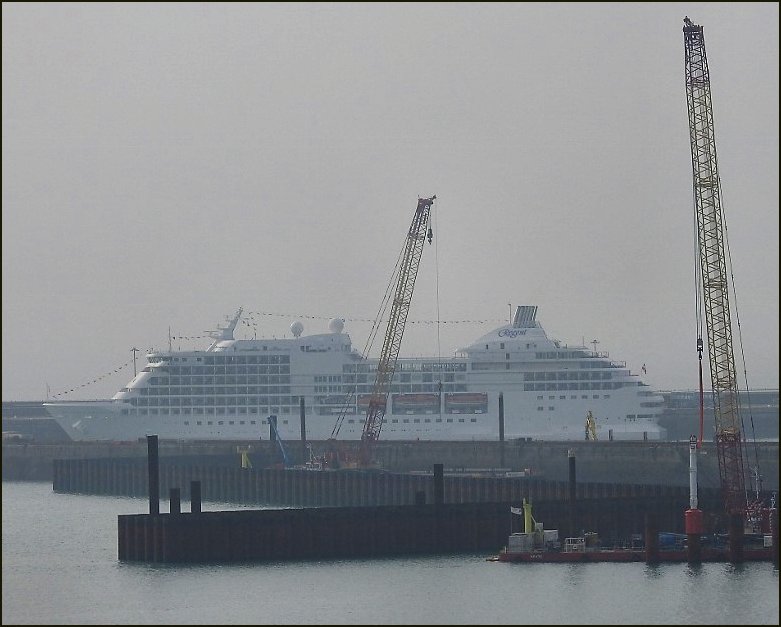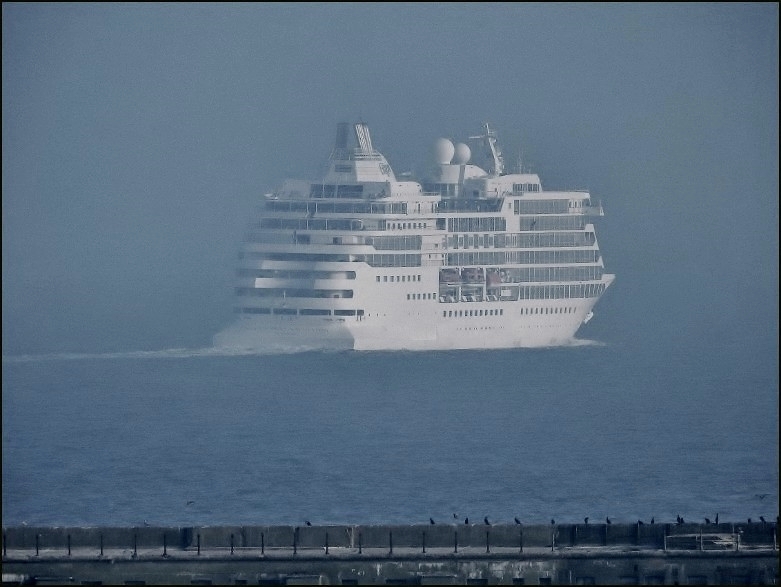 Just to lighten the spirits here we are with yours truly's pic of Honfleur from recent happier days...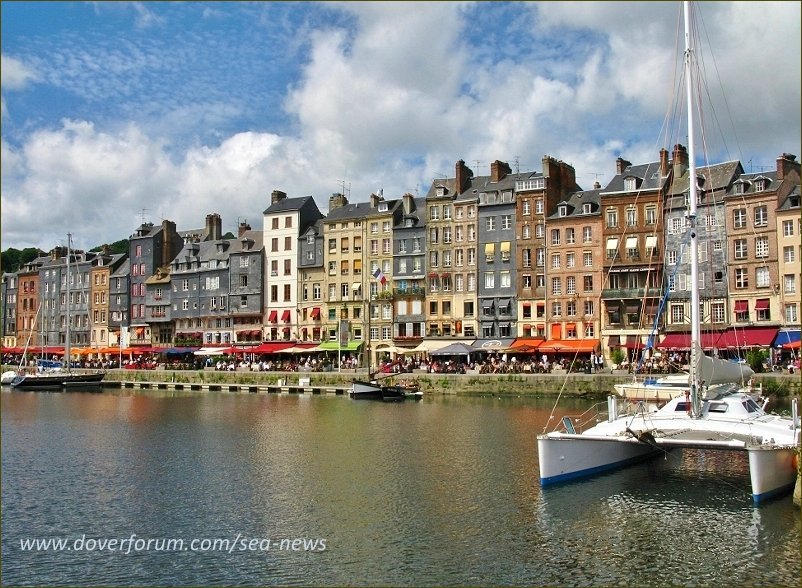 Well done once again with those ace pix below guys.
Lovin' those shots of Esmeralda Ed
and Sarah in great form once again with the Lifeboat call...
Blinders


Thursday, 28 September 2017 - 15:42
Post 4272
Ed Connell, Dover Strait
Esmeralda at the DCT today.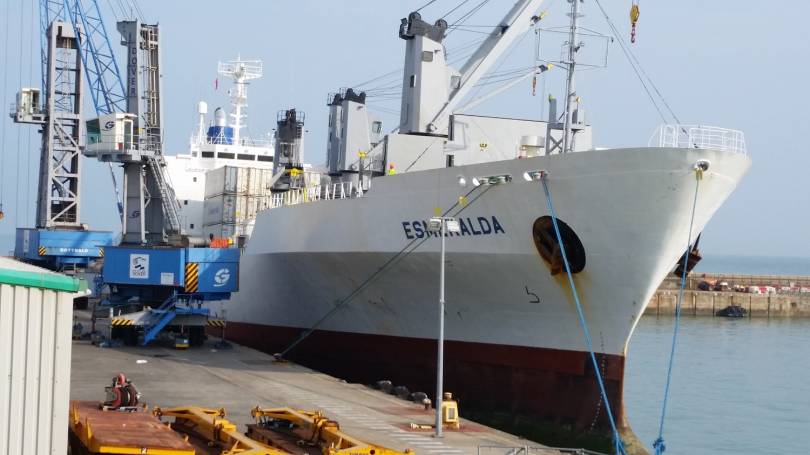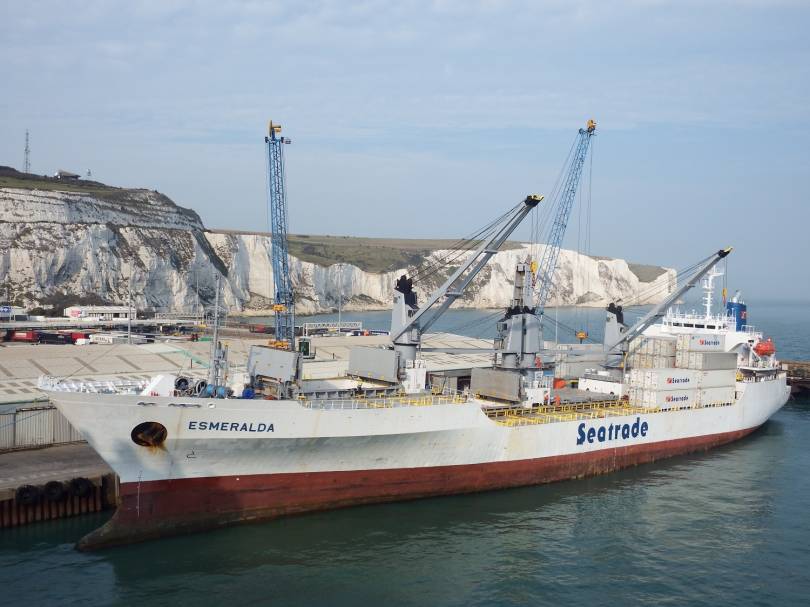 Wednesday, 27 September 2017 - 22:07
Post 4271
Sarah, Ramsgate
Ramsgate Lifeboat Service Call 57.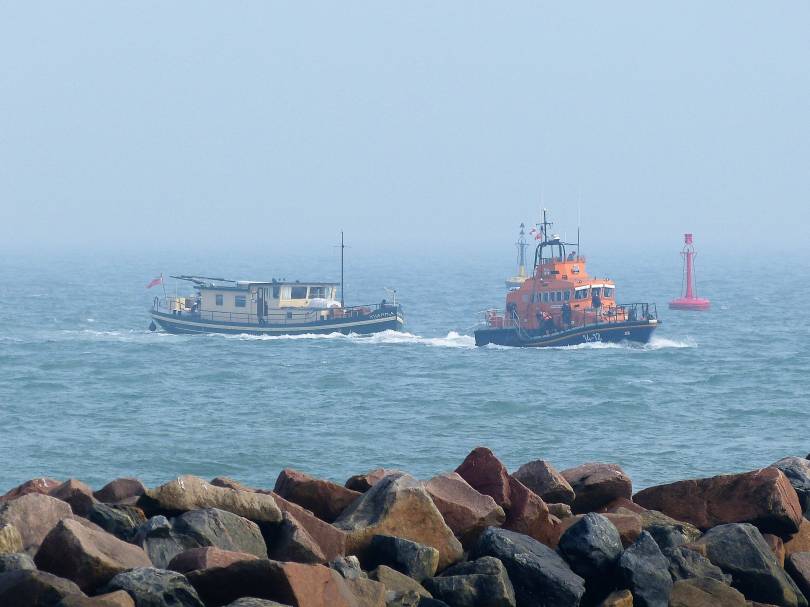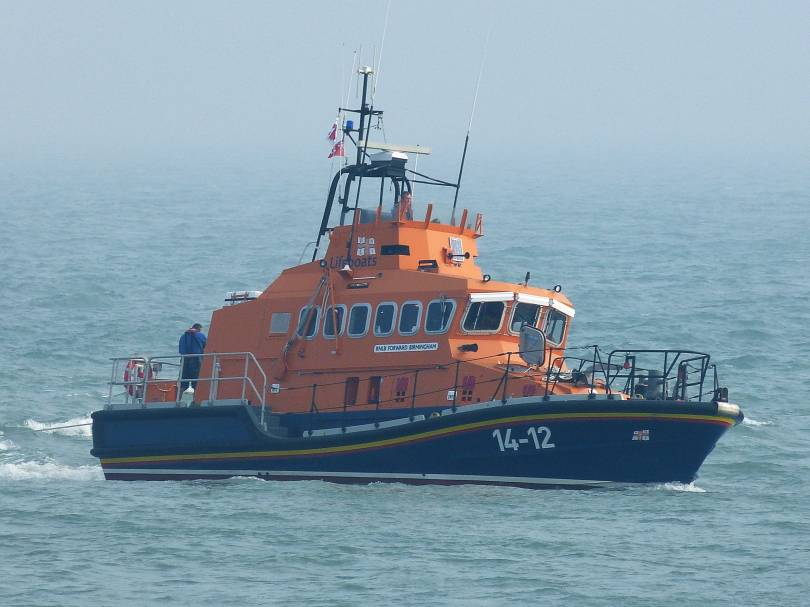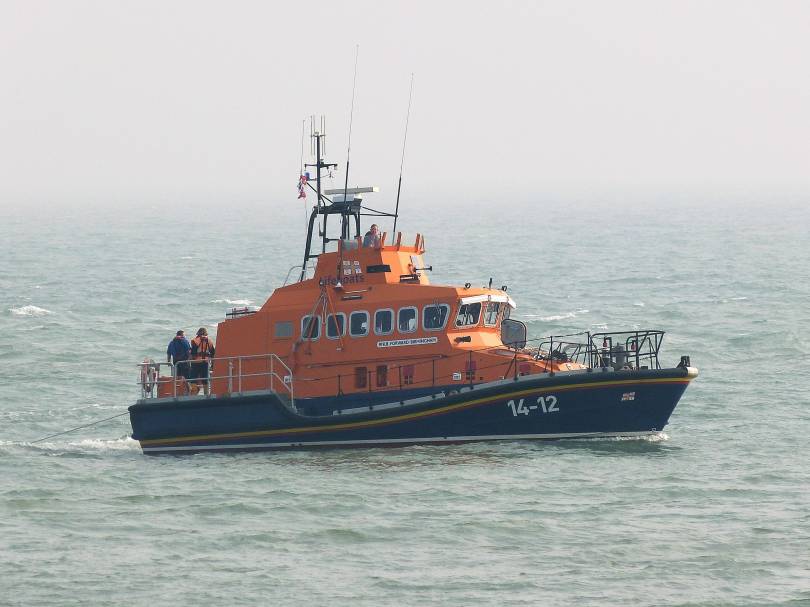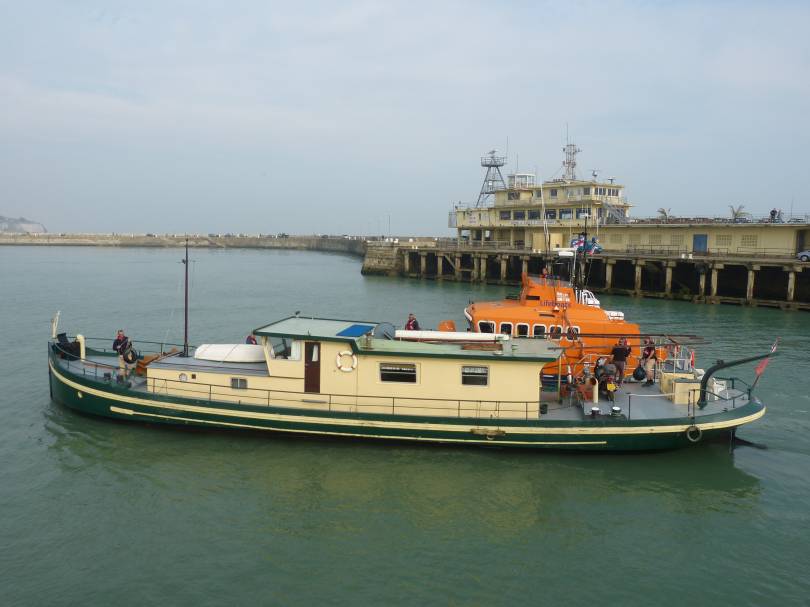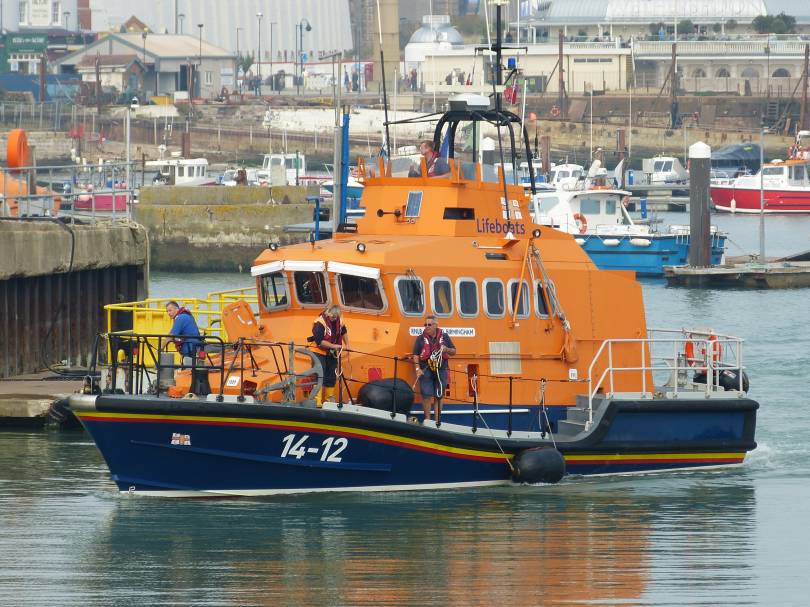 Wednesday, 27 September 2017 - 20:49
Post 4270
Sea News, Dover
My long time good humoured sparring adversary on the Forum during its long heyday was none other than Paul Watkins himself, the long time Leader of Dover District Council. Paul has announced that he is retiring and is soon to stand down...in his time he has heralded the arrival of our great new St James's Development here in Central Dover, the Whitfield commercial park, plus much much more...and not least he oversaw the demise of the infamous eye sore Burlington House.... cue the picture...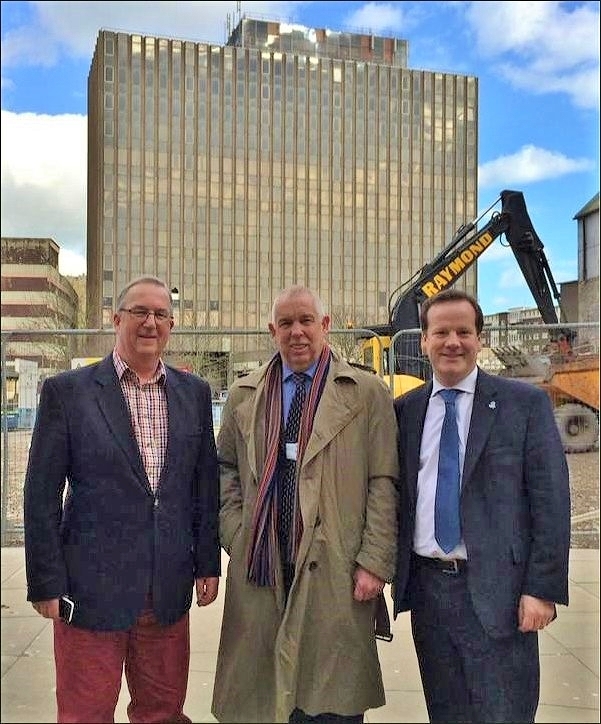 Paul Watkins left, Tim Ingleton Senior Officer DDC, and Charlie Elphicke MP at Burlington House...before the horror was eradicated.
Below Paul having a chat with Simon Jones of the BBC.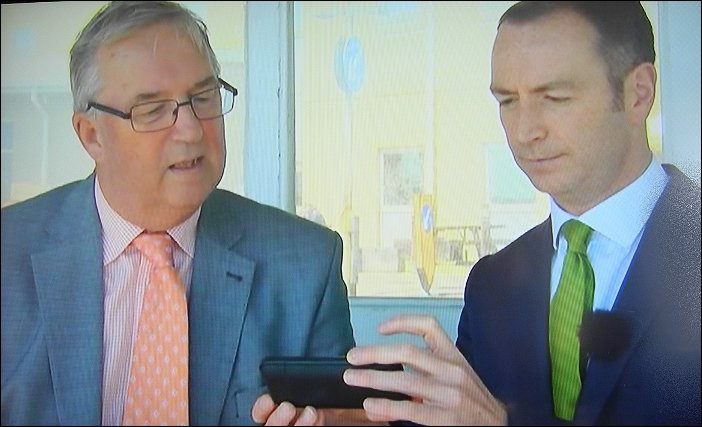 The Statement:
Cllr Paul Watkins is to retire as Leader of Dover District Council and step down as a ward councillor on 30 September 2017. Cllr Watkins has been Leader since 2003 and is one of the longest serving Council Leaders in Kent. He first joined the authority as a ward councillor for Lower Walmer in 1983 and since 1999 has represented St Margaret's-at-Cliffe. Cllr Watkins also served as Chairman of the Council from 1989 to 1992.
Cllr Watkins said: "It has been an honour to serve as a district councillor for the last 30 years and as Leader of the Council for the past 14 years. Now is the right time to pass the baton on to someone new to lead the Council into its next phase, including an Electoral Commission review of the number of elected members, and the local elections in 2019.
"I leave the district in a strong position with major regeneration projects underway bringing new investment and jobs, and with renewed confidence in the future."
Ends
Good luck Paul.

* *
Also a wee bit of jolly news from the
Hythe Bay Seafood Restaurants.
One of those restaurants is right on the beach here at the Seasports Centre and very nice it is too.
Staff donate tips to charity.
The Hythe Bay Seafood Restaurants in Deal, Dover and Hythe are holding a coffee morning on Friday 29th September in aid of Macmillan Cancer Charity. The company is donating the gross takings for teas, coffees, scones and biscuits that morning. The staff of all these restaurants are donating all of their tips for the whole day. Turrloo Parrett, the owner, has said he will personally double the amount generously donated by the staff.
Ends
Good luck to the staff and customers there and well done Turrloo as the Macmillan Cancer Charity do wonderful work.

* *
Big sky over the Port a couple of mornings ago with all the bizarre cloud formations..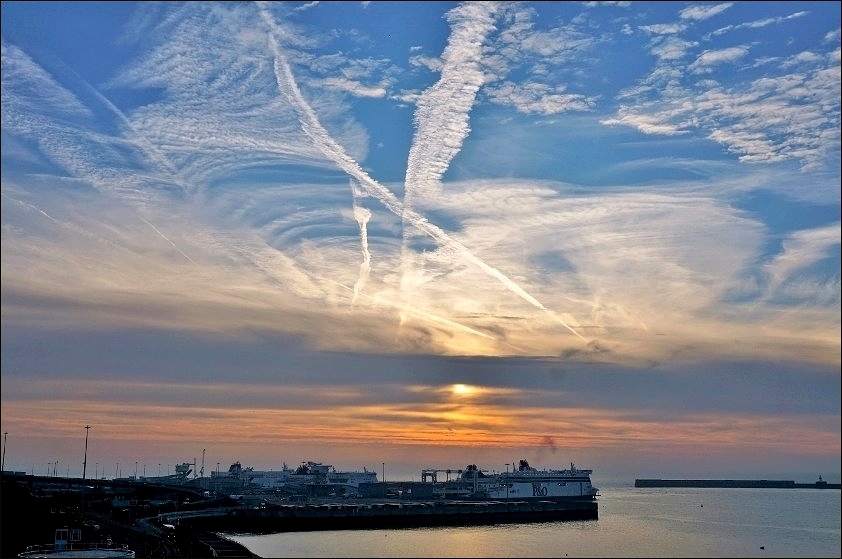 And below the departing Pacific Princess on Monday evening...leaving us through the misty conditions and heading on down south to le Havre on the first leg of her journey.. more on the Cruise Visit posts from ColetteB.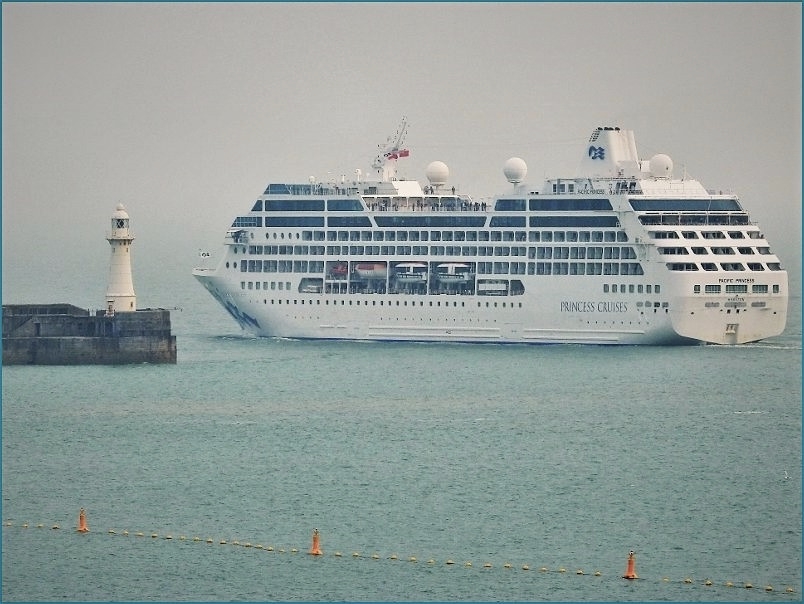 Terrific pictures below there Sarah. Isnt the P22 looking just great as is Ramsgate in the background. It looks like you had better visibility over there in Ramsgate than we did here in Dover. Great work once again...

PaulB
Wednesday, 27 September 2017 - 07:39