Monday, 18 June 2018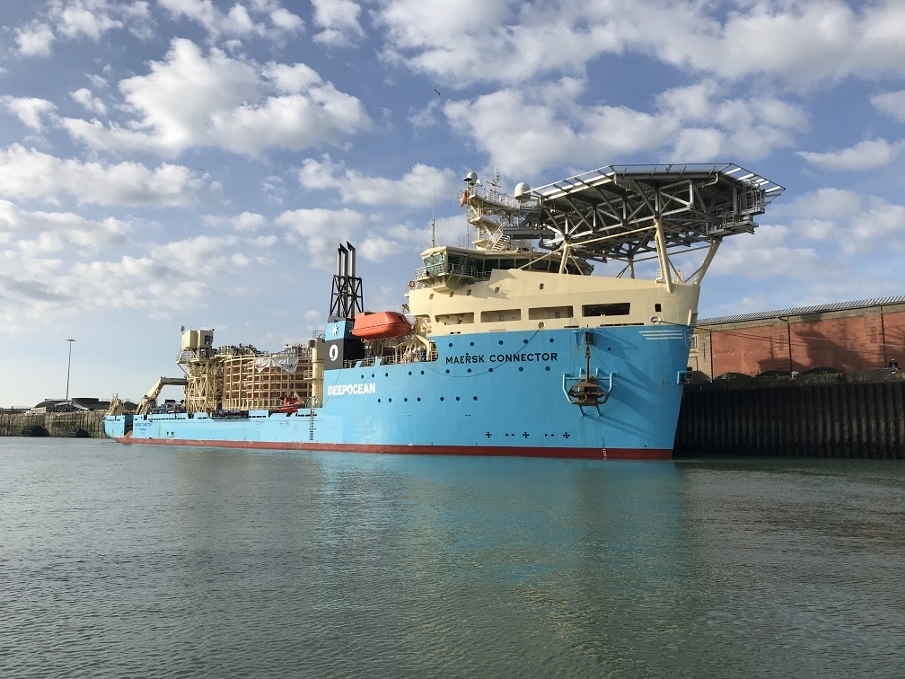 The Maersk Connector - currently at the Port of Dover. Pictured by Benjamin Payne. Great pic. Many thanks Ben.

WWW.DOVERFORUM.COM/SEA-NEWS
Doverforum.com: Featuring all the ships that come and go and work at the Port of Dover with further coverage of the surrounding towns both sides of the Channel. Email: dover7@msn.com to send SEA NEWS pix or info....
or click ADD YOUR COMMENT below to post direct, no membership needed.
DFDS ACQUISITIONS and EXPANSIONS...see below 4984
Dover Marina Control - New Contract Awarded see 4970.
PORT OF DOVER: Konecranes for new Cargo Terminal 4916.
PORT OF DOVER: £21 Million DWDR 'paving plus' contract awarded 4895.
PORT of DOVER - three cruise ships, one day 4885.
DFDS Charters New Ship see 4866.
New Marina Pier ... Latest...see 4861.
P&O FERRIES presents big cash to RNLI Dover...see 4829.
PORT of DOVER: Chief Executive TIM WAGGOTT Resigns...see 4778.
P&O FERRIES recruiting...4745.
PORT of DOVER awards Cargo Refrigeration Contract see 4740.
PORT OF DOVER: Community Benefit 4688
TRADING GROWTH FOR DFDS DESPITE BREXIT see 4642
PORT OF DOVER RECORD FREIGHT see 4551.
PORT OF DOVER: GEEST LINE arrival see 4597.
SECOND FEMALE CAPTAIN FOR P&O see 4608.
Sea News Dover :
Use our SEARCH ENGINE below to find all sorts on the SEA NEWS pages....
more than 240 now with more than 4750 nautical posts.
Posts are welcome. Max of 5 pictures preferred per day although we can occasionally stretch to 6 on special stories.
Type CRUISE VISITS in our SEARCH ENGINE below for news of the latest arrivals.
Sea News Editor Paul Boland - dover7@msn.com .
Post 4958
Del Styan, Norwich
Fascinating fog pics there - especially over the campervans.

Saturday, 2 June 2018 - 23:17
Post 4957
ColetteB, Dover
CRUISE VISITS
____________
I've never heard fog described so eloquently MrB , I like the crane rising out of the fog it looks like 'The Day of theTriffids', Aargh!!!

Pleased to hear you find the cruise info useful Mike.
Brilliant photos from the hardworking Sea News team

Cruise ships and Lifeboats and tugboats for docking,
Jetski's and surfboards and brave channel swimmers,
Three or four ferries tied up in string,
These are a few of my favourite things.
(Apologies to Julie Andrews)

June is Busting out all over

……
We start tomorrow Sunday 3rd June with the arrival of Costa Pacifica (last here September 2017) at CT2, 08.00 hours. She is on her 12 night Savona to Hamburg cruise having already called at the following ports, Marseille, Barcelona, Cadiz, Lisbon, Vigo, and Le Havre. Her next port of call being Amsterdam before dropping anchor in Hamburg. She departs at 20.00 hours, PoC.
Then on Tuesday 5th June we have another 'Double Whammy' with a brace of Saga's

Firstly, Saga Sapphire calls at CT1, 08.00 hours to start her 15 night 'Treasures of the Baltic' Round Trip. Her ports of call are the Danish ports of Skagen , Copenhagen, Frederica, then St Petersburg, Kotka (Finland), Tallinn (Estonia), Warnemunde-Rostock and Kiel Canal before returning to Dover on Wednesday 20th June. She leaves us at 16.00 hours, T/R.
Secondly, Saga Pearl ll arrives at CT2 at the same time. She also starts her 14 night 'Islands of Botha' Round Trip. Her ports of call are Arendal (Norway), Sassnitz, Rugen Island (Germany), the Swedish ports of Ornskoldsvik , Umea , Lulea, then Mariehamn, Aland (Finland) and Kiel Canal before returning to our shores on Tuesday June 19th. She will also be leaving us at 16.00 hours, T/R.
On Thursday 7th June we welcome back our old friend, the ultra luxurious Crystal Serenity (last here August 2015), arriving in the early hours at CT2 at 03.00. She will be starting her 11 night 'Museum Medley' cruise, calling at Amsterdam, Copenhagen, Helsinki, St Petersburg, Tallinn and Stockholm. She departs at 12.00 hours, T/R.
The following Monday 11th June, we have a treat in store, the Square Rigger, 'Sea Cloud ll' (last seen here in June 2016). She is a wonderful sailing ship and will grace us with her presence at CT1, 07.30 hours. No more details at present…..
Cameras at the ready, Guys!

'Steady as she goes there if you please, Mr Christian'

See you with more June sailings soon ….
Saturday, 2 June 2018 - 18:18
Post 4956
Jeremy Ward, Whitfield, Dover
Lot's of great photo's on here from around our coast, so many talented photographers. Thanks.

Saturday, 2 June 2018 - 12:14
Post 4955
vic matcham, dover
We have just got back from Hayling Island it is one of our new places we go to ,also had a great time with not going to bed till about 2430 in the morning the showtimes at the hotel was great with singers like Kieran Sutcliffe Tenor and the great West end singer PHILIPPAH HEALEY. Anyway back home now and looking at the very good photos of the Royal Port of Dover and seeing what ships have called in last week when we was not here.and the work going on at the Westend of the port. Thank you.

Saturday, 2 June 2018 - 11:41
Post 4954
Sarah, Ramsgate
I hope Mike has deleted it Paul
Saturday, 2 June 2018 - 07:44
Post 4953
Sea News, Dover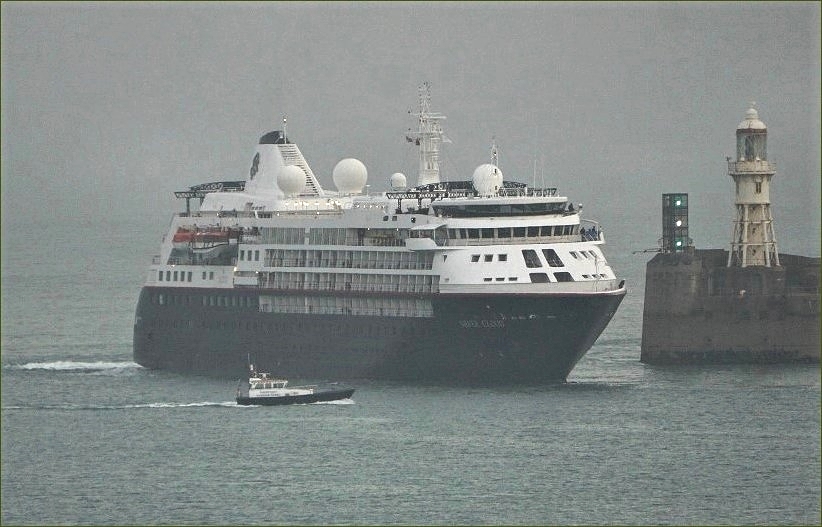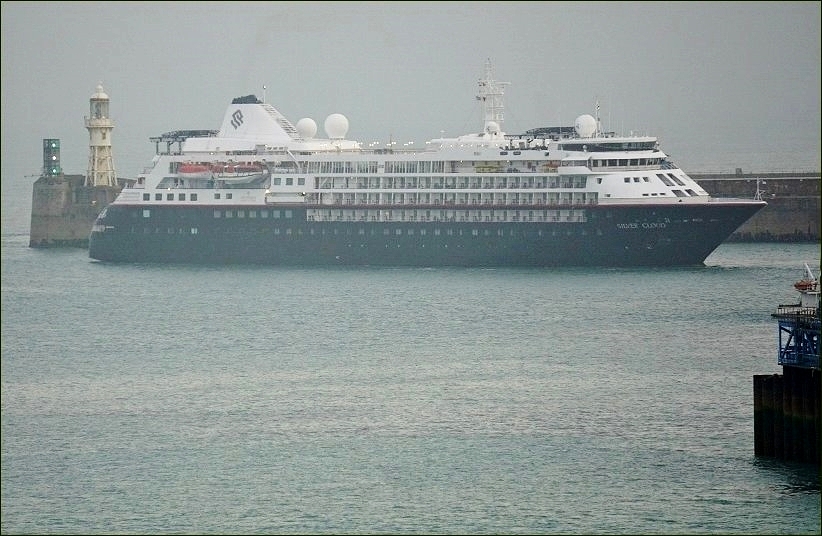 A couple of pictures above there of the Silver Cloud reversing out of the Port a couple of evenings ago ( Thursday evening ). They are a tad out of sequence but the second picture was too dull to put at the top. The computer was needed to bring these ones up..as although the fog was thin-ish at that point, it was thicker than it looks in the pictures...if that makes sense

The fog has had three stages...sort of. There was thick blanket stuff, thin gruel stuff, and swirling menacing spooky stuff.
Some shots of the swirling fog below...the first one from Wednesday evening this week as the late sun came through, the final one of similar vein from our archives here. The foggy weather goes on...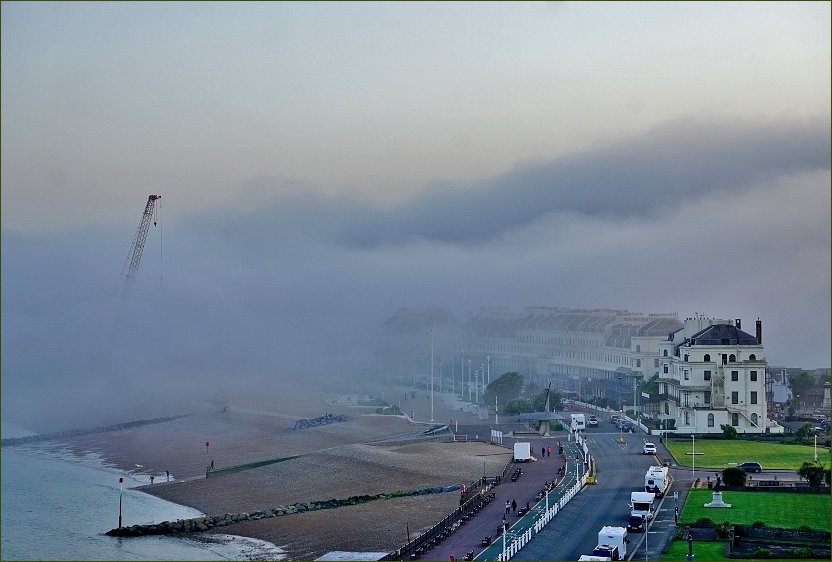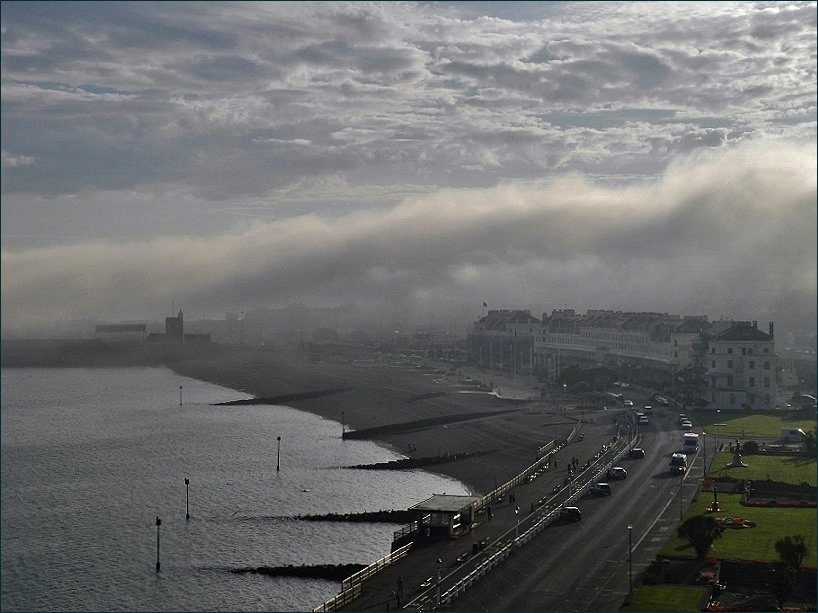 More info on Silver Cloud's journey in ColetteB's cruise list. Type 'cruise visits' in our Search Engine above.

Thanks for all that info below Mike - I'm a lot clearer now. Great info there for sure.

A further nice collection below Sarah...great stuff! I think Mike got a picture of you while taking your number 4.


PB
Saturday, 2 June 2018 - 07:31
Post 4952
Sarah, Ramsgate
Dover Admiralty Pier Lighthouse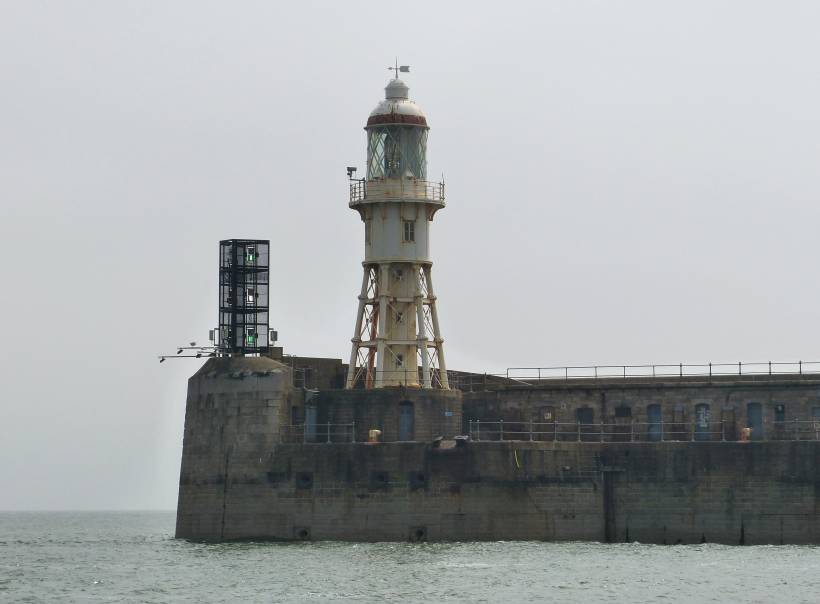 Isa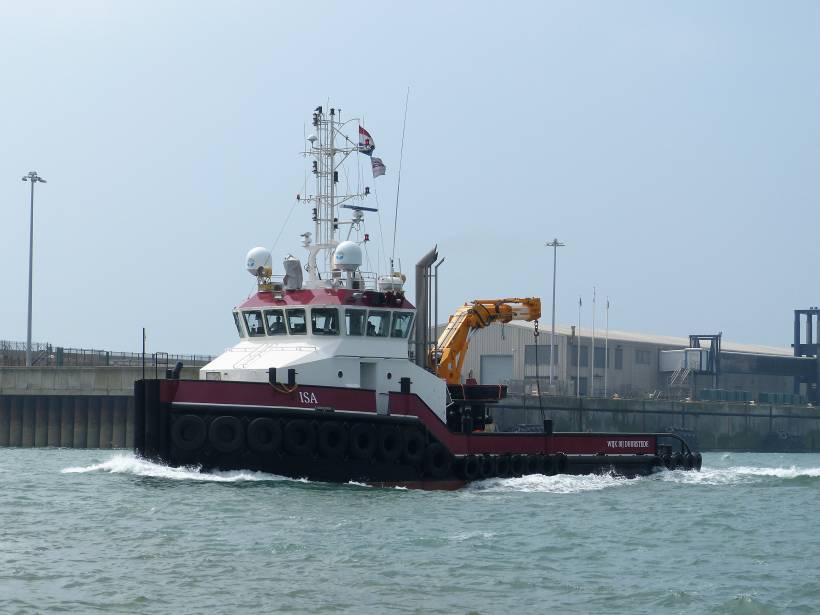 Dover Prince of Wales Pier Lighthouse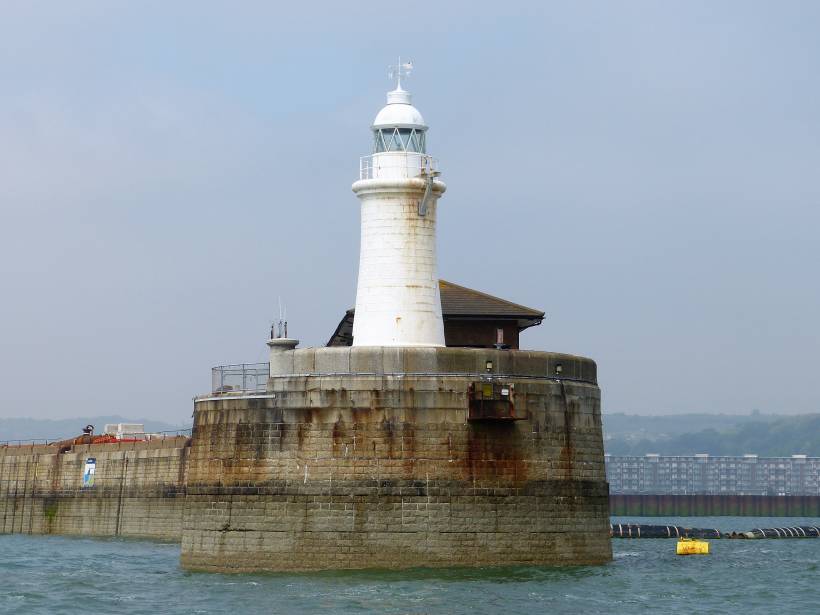 Saga Sapphire
George Hammond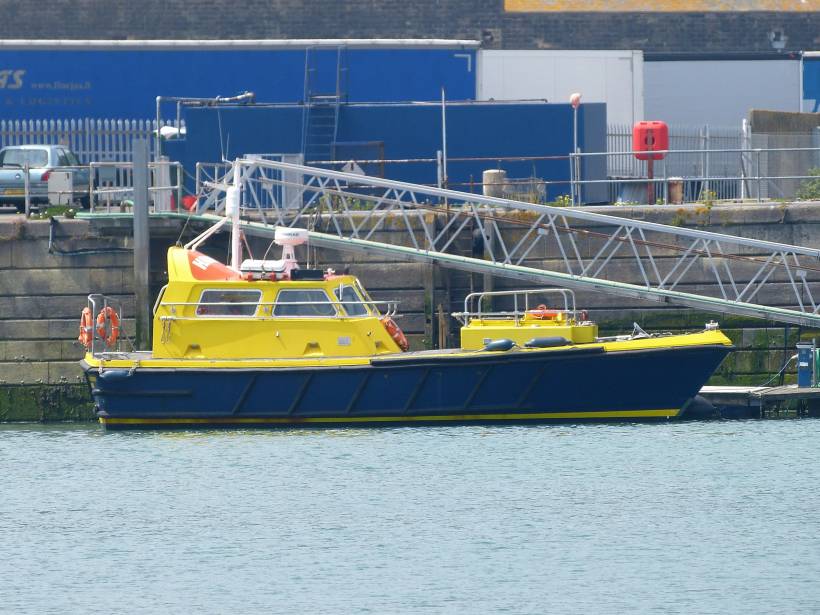 Saturday, 2 June 2018 - 03:57
Post 4951
Mike J., Dover
Paul - the person standing on the platform extending out from the bow of the COSTA MEDITERRANEA is a crew member, probably the Officer or senior rating in charge of the mooring operations at the bow.

The fold-out platform is a common feature of modern large cruise ships where the winches & mooring equipment etc are often below deck & visibility is restricted.
There is one platform on each side of the bow & whoever is on the platform can talk to the ship's mooring crew or the bridge by radio.

The platforms are 'deployed' as the ship enters port & are closed when the mooring operations are completed.
MOST unlikely that passengers would be allowed access to them.

I think the fellow on the BRILLIANCE OF THE SEAS is merely a solitary passenger going down the steps from the 'viewing platform' in the bows - a feature not often seen on cruise ships, a great spot for sightseeing but little shelter & likely to be VERY blustery - access probably not permitted out at sea unless in the finest of weather.

The slots & openings below the passenger are where the mooring ropes will be going ashore on the starboard side to tie the ship up to the Admiralty Pier.

Friday, 1 June 2018 - 17:15
Post 4950
Sarah, Ramsgate
Another photo of Laura Moncur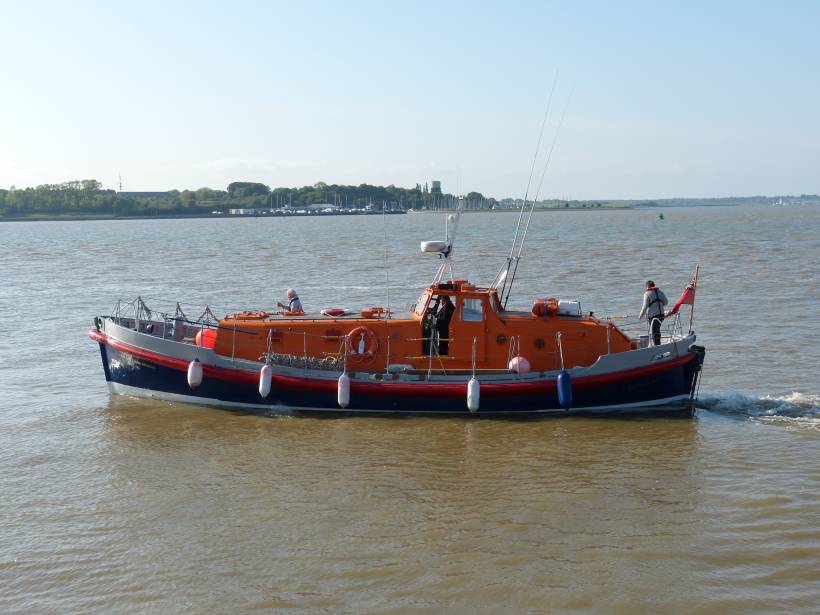 Harwich Lifeboat seen from Laura Moncur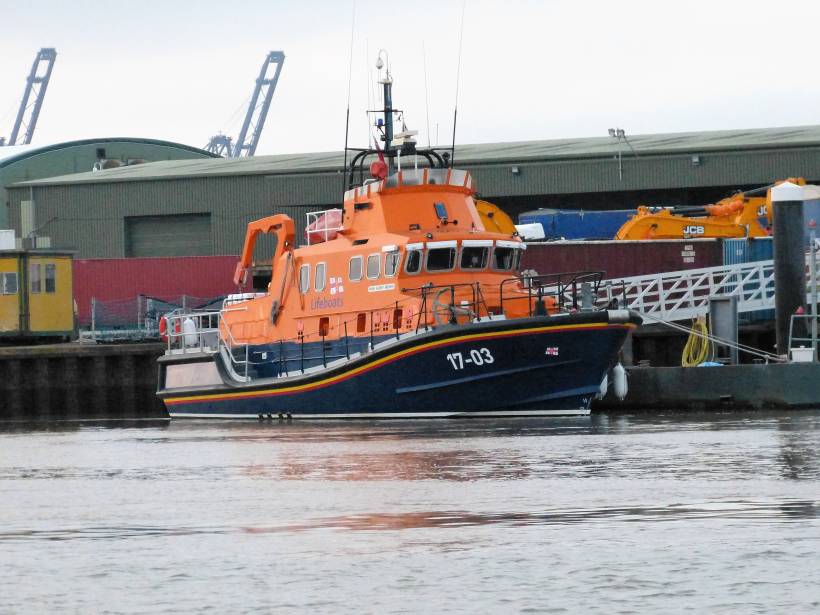 Harwich Lifeboat & Lightvessel No. 18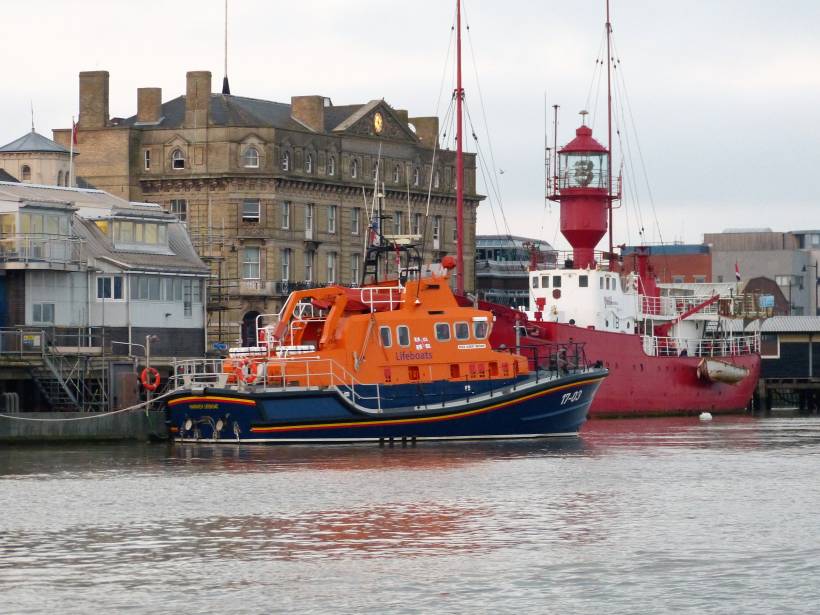 Dover Breakwater Knuckle Lighthouse seen from the Laura Moncur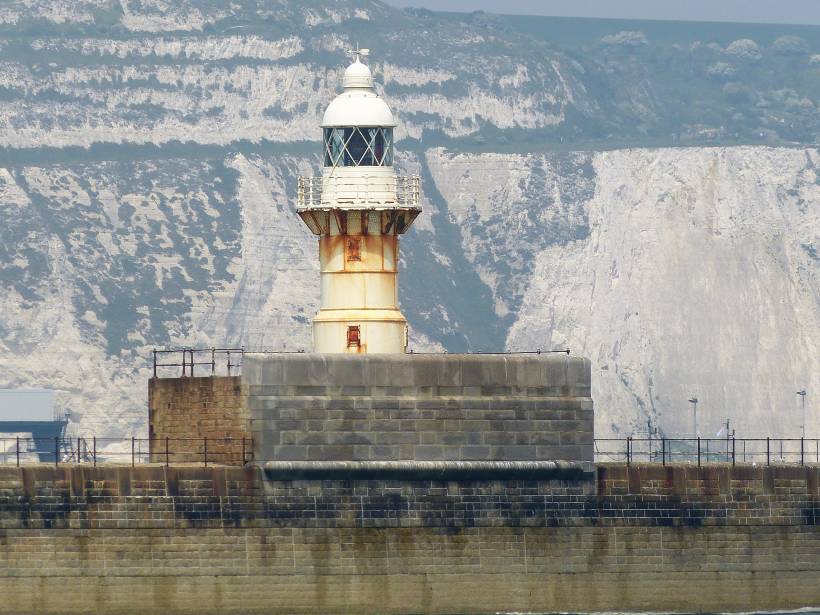 Dover Breakwater West Lighthouse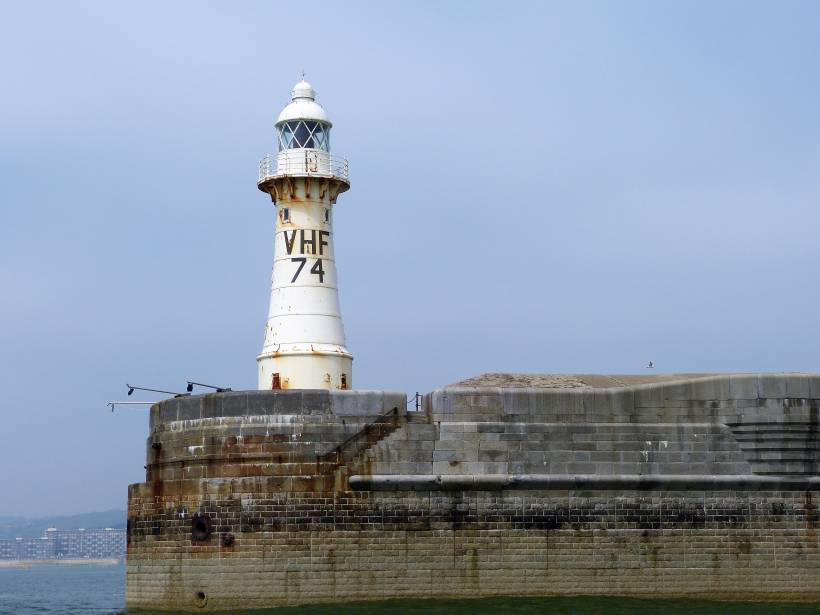 Friday, 1 June 2018 - 07:35
Post 4949
Sea News, Dover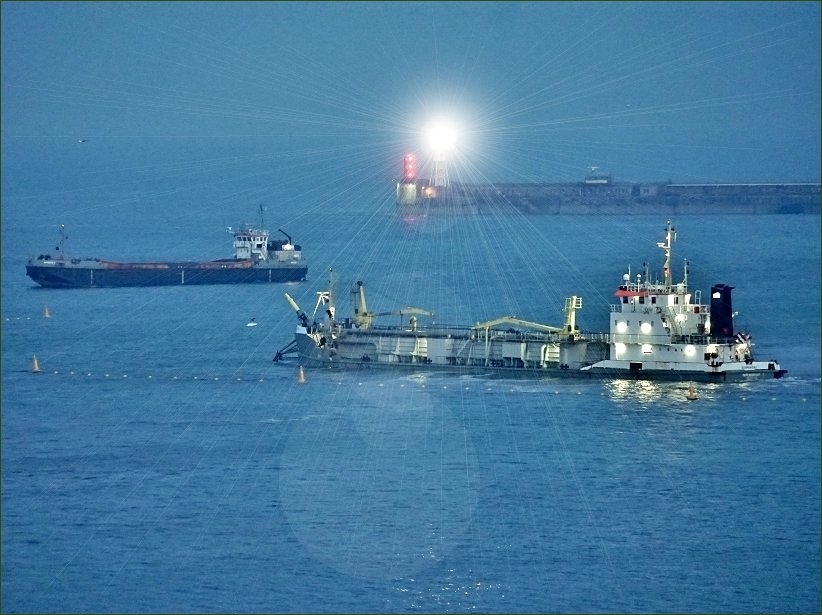 Yes the Sospan Dau is back with us and in full swing...as we said previously, working day and night. Here she is in the gathering darkness a couple of nights ago. Also in shot is Wadden 1 and indeed the flashing lighthouse which is dazzling all before it. Images are hard to get at the moment with the fog. Its very thick this morning..cant see a thing. Managed to get some weak shots of the Silver Cloud last night...will have to work on those.
Below we have a couple of extra shots from last week of the superlarge Costa Mediterranea.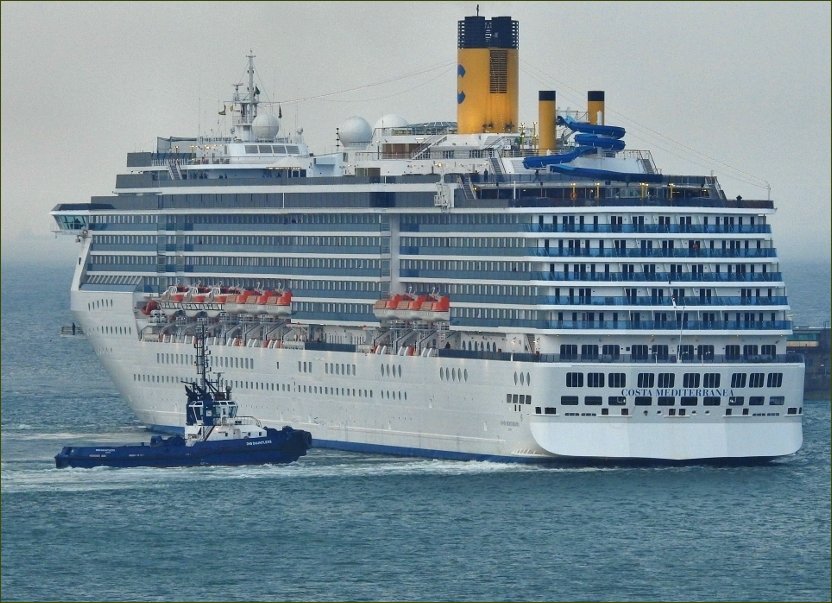 Look at the enlarged section image below and you can see...well it appears to be a woman...out on that ledge walkway at the bow for a great view. I guess its a passenger ...quite dizzying but ultra stimulating out there.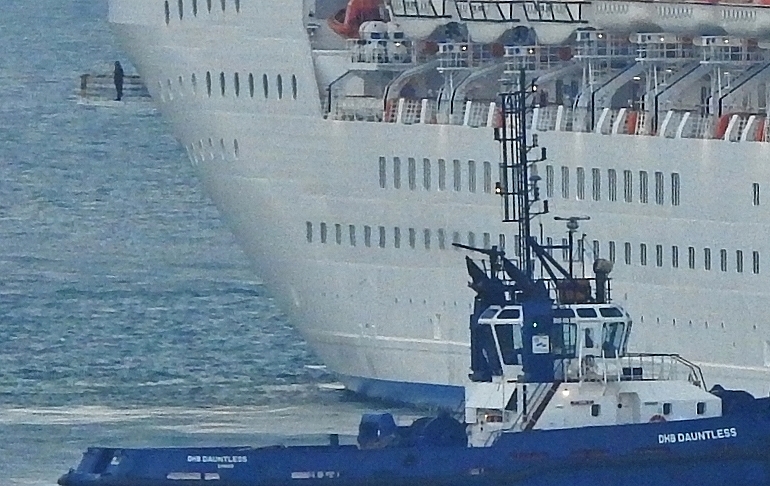 And speaking of people in odd places. What's going on in the picture below. We show the recent visit of Brilliance of the Seas here with pilot boat below the ship ..several official figures on the dock...but look at that person on or near the bow with what appears to be a cane in one hand. He seems to be on the wrong side of the rail...was there some troubled incident??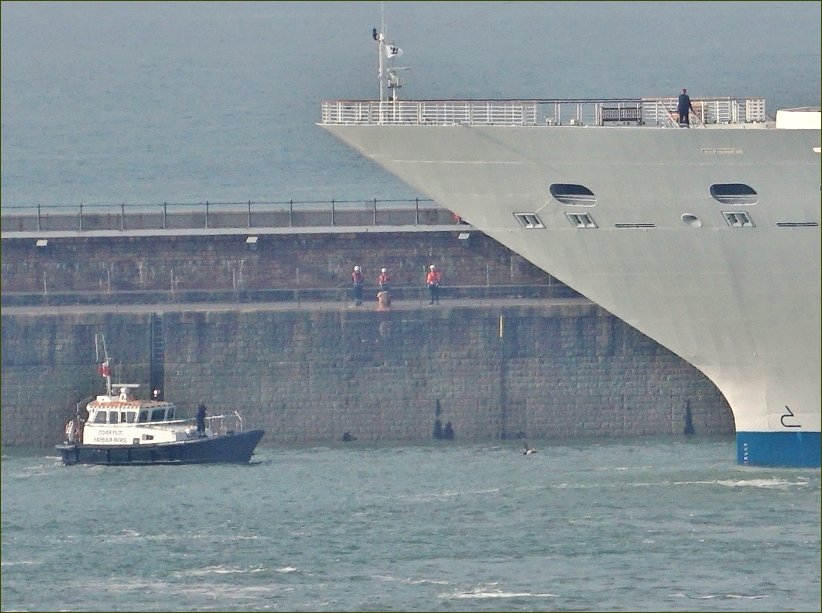 * *
Making A Splash In Our Communities -
DDC Chairman Visits Community Grant Recipients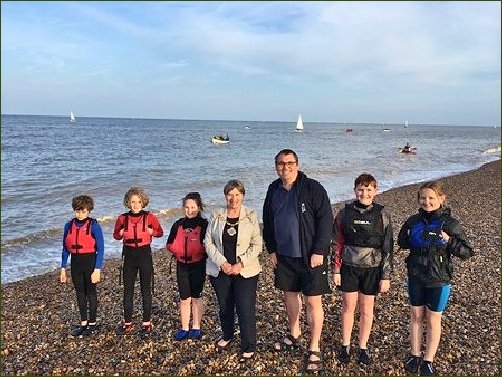 As part of our work to celebrate success in the community, the Chairman of Dover District Council has been visiting community groups funded in last year's Community Grants Scheme – and the latest visit was to 2nd Deal Sea Scouts.
Last year, funding was allocated to 28 different community groups across the district. One of the successful projects was 2nd Deal Sea Scouts.
The Chairman of Dover District Council, Cllr Sue Chandler, visited the Sea Scouts earlier in May. The club received a grant for two boat engines and buoyancy aids.
Steve Noddings, Assistant Group Scout Leader at 2nd Deal Sea Scouts said: "We are very grateful for this grant which has enabled us to invest in safety equipment that will be utilised when engaged in water activities. The funding has allowed 2nd Deal Sea Scouts to grow and will enable us to take on more members and better serve young people within the district."
Cllr Sue Chandler, Chairman of Dover District Council, said: "It was great to meet the Sea Scouts, to hear about some of the activities and work they get involved in, and to see some of our dedicated young people practising their skills on the sea. We're delighted to be able to support groups like this with the Dover District Council Community Grants Scheme."
For more details, please call 01304 872277 or email neighbourhoodforums@dover.gov.uk
ENDS
A fascinating collection of pictures below from our 'roving correspondent'. Well done Sarah great stuff!

PaulB

Friday, 1 June 2018 - 06:48
Post 4948
Sarah, Ramsgate
Trinity House Harwich
Lightvessel No. 20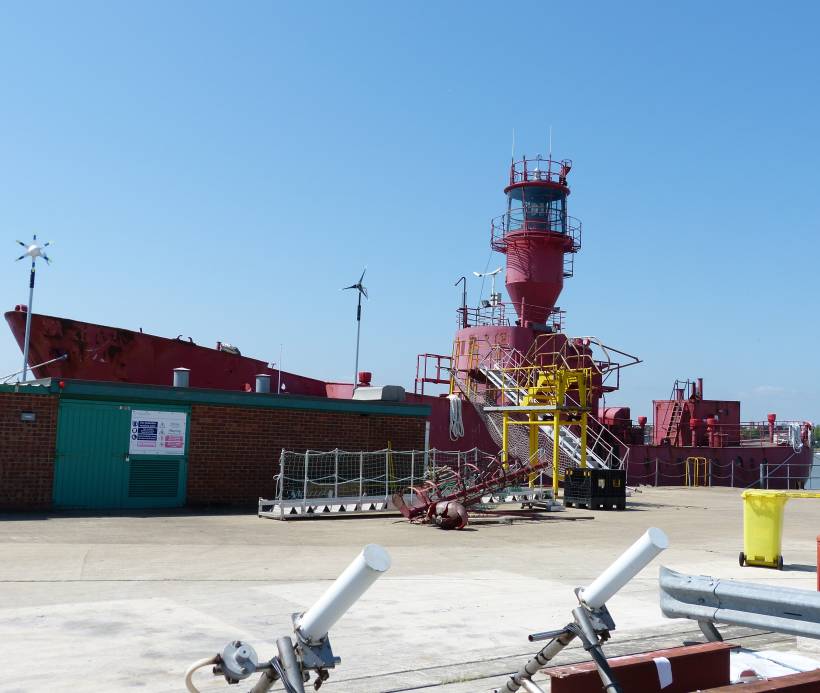 Trinity House Buoys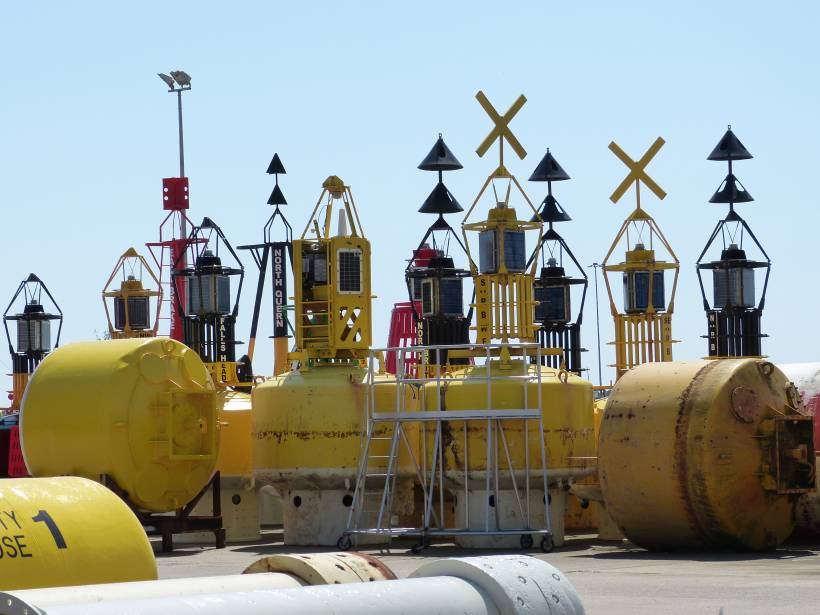 Harwich Severn Class Lifeboat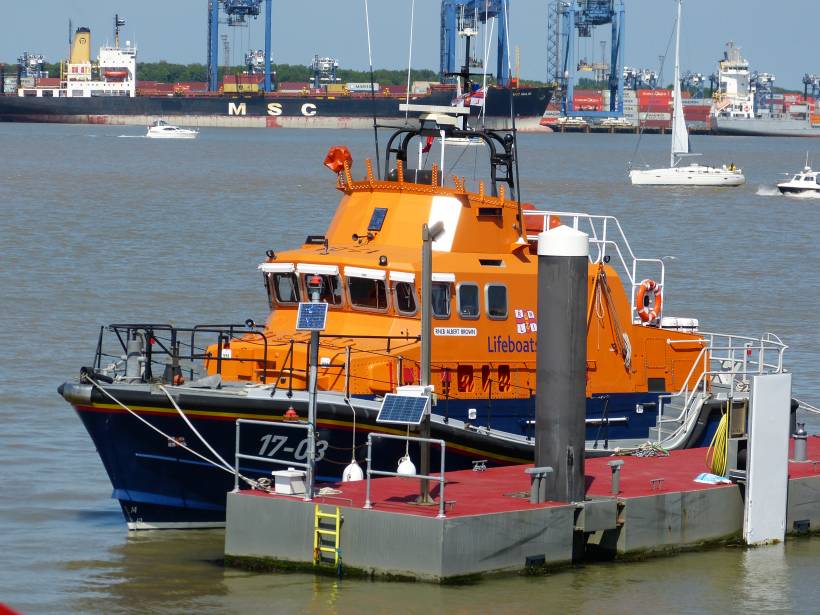 RNLB Laura Moncur arriving at Harwich from Lowestoft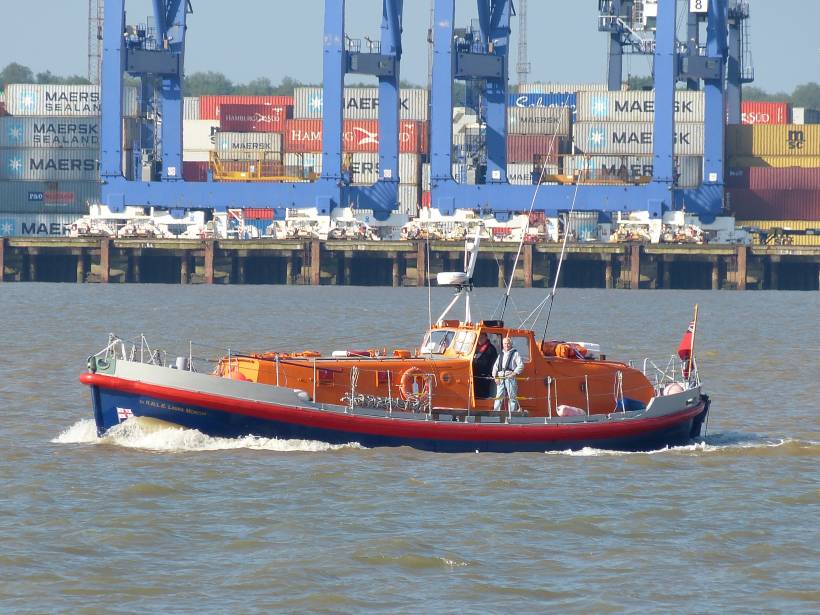 Thursday, 31 May 2018 - 22:20
Post 4947
Sarah, Ramsgate
Some photos from Harwich.
Haven Hobby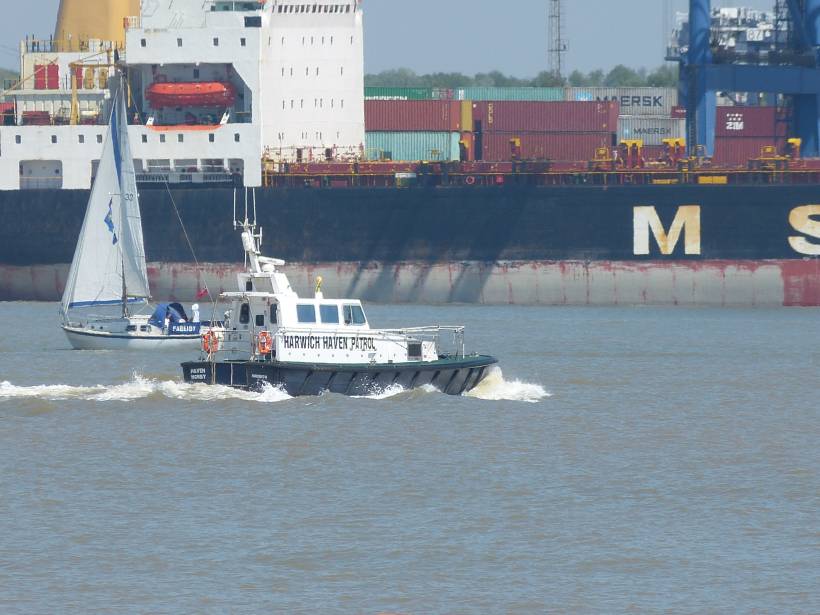 Sunk Inner Lightvessel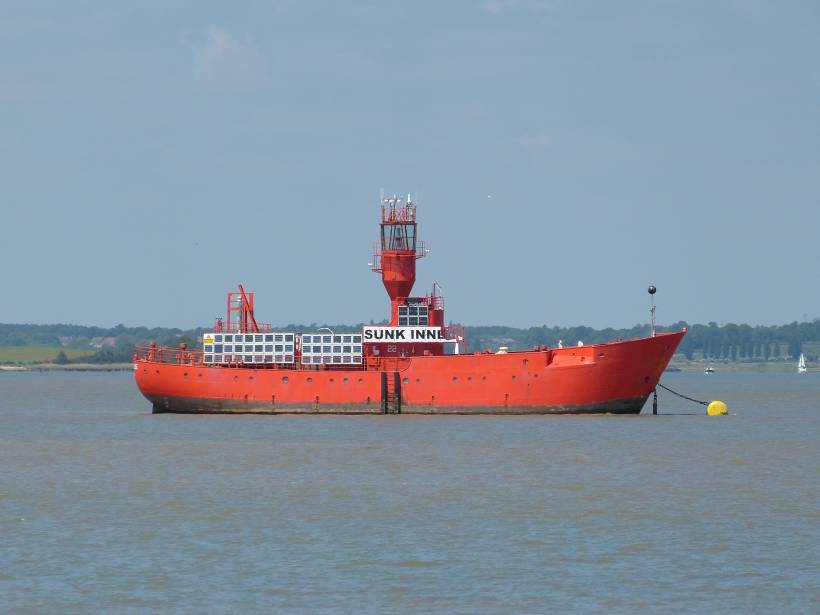 Trinity House Lightvessel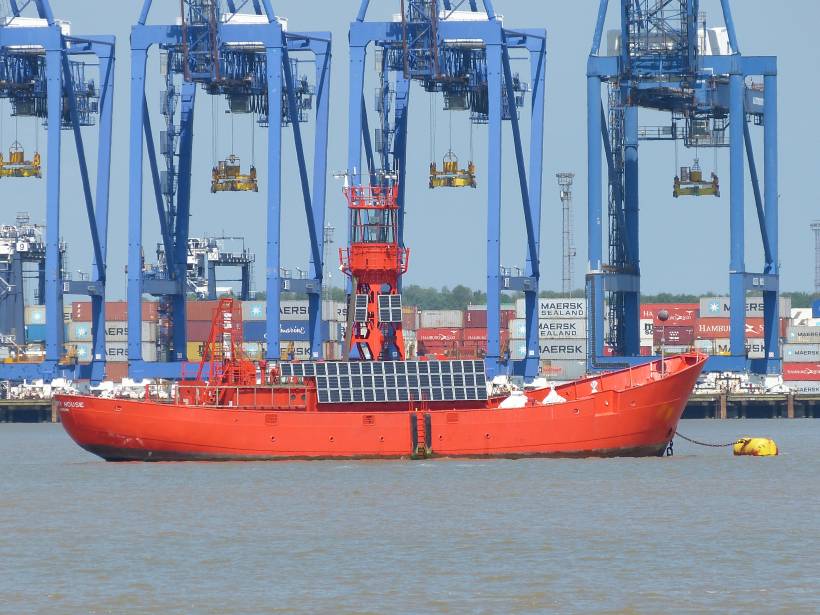 Lightvessel No. 18
THV Alert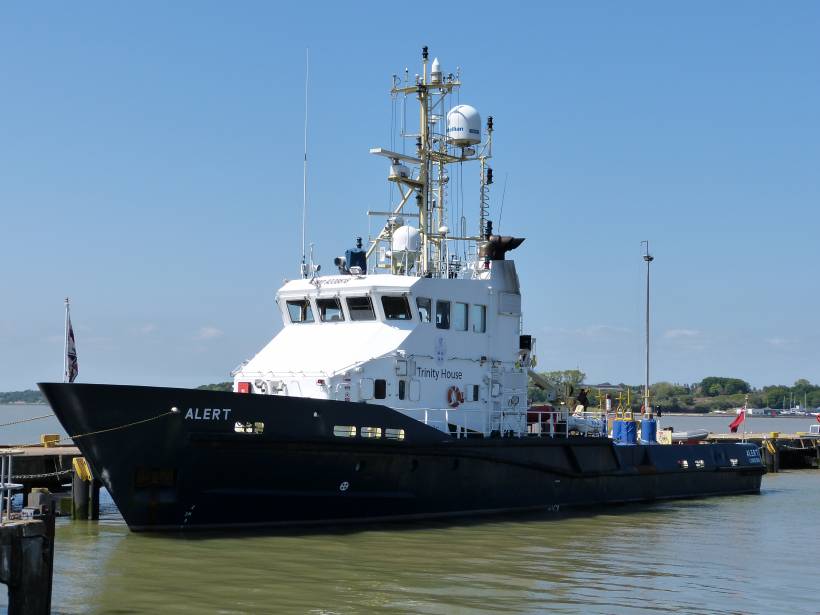 Thursday, 31 May 2018 - 22:09
Post 4946
Sea News, Dover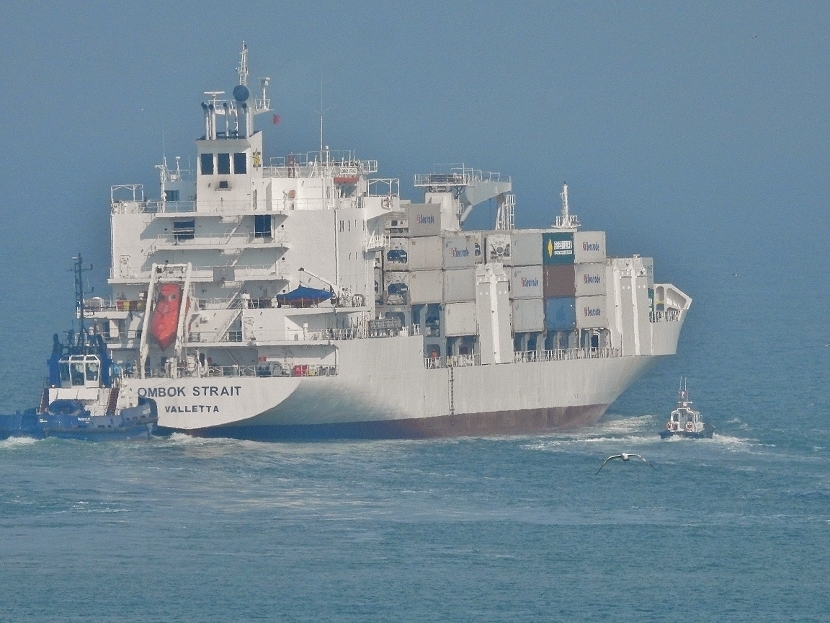 Just catching up now with all the activity at the Dover Cargo Terminal this week so far. Top shot there shows the Lombok Strait. She was in Port here earlier in the week and the pic above shows her leaving for Vlissingen in the Netherlands on Monday around 4.45PM. Conditions were misty and getting worse...
Within minutes of Lombok's departure the Atlantic Reefer came into Port..picture below. She had been waiting offshore all day...waiting for the Lombok Strait to depart. Soon as Lombok left, in came the Atlantic Reefer within minutes. We're needing that extra Cargo Terminal.
The final shot below there shows Atlantic Reefer departing a day later for Hamburg...Tuesday 29th. By now the fog was quite thick, swirling this way and that ..and all the while the wailing bell rang out its haunting tune. Ask not for whom the bell tolls, it tolls for thee. The computer was needed in this case to bring up the image ...the fog was thick.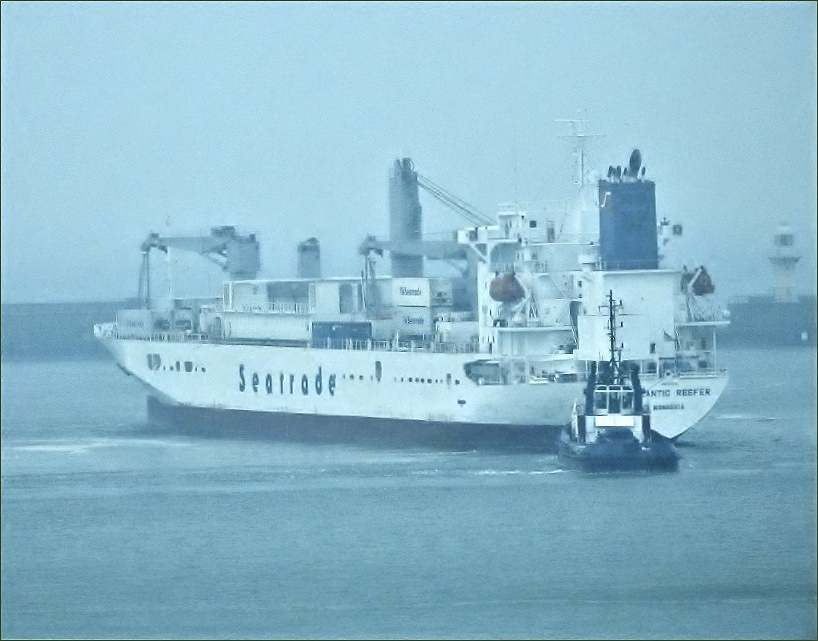 A fine flurry of action pictures below there Sarah.
Nice shots for sure of all the activity at Ramsgate. Great stuff! Keep snappin'

Nice post below there Patrick, interesting reminiscences. Glad Dave was able to help you with that.
Quite a vehicle that was...

PaulB
Thursday, 31 May 2018 - 04:12
Post 4945
Patrick, Marine Parade
Thank you Dave for the explanation re post 4939. Knew I could count on someone coming up with the answer. Bit pricey for me and a lack of sand dunes of appropriate size around here might mean I'll give it miss buying one. At my age it could be a bit risky in any case.

Your description reminded me of the British Airways Trident aircraft I used to visit often in the 1960's. It was nicknamed the "Flying Duck" owing to the angle at which it took off and landed. Rather similar to the angled rear portion of the vehicle you described.


Wednesday, 30 May 2018 - 12:05
Post 4944
Sarah, Ramsgate
Estuary Leader
Ramsgate Lifeboat towing in Guard ship Ardent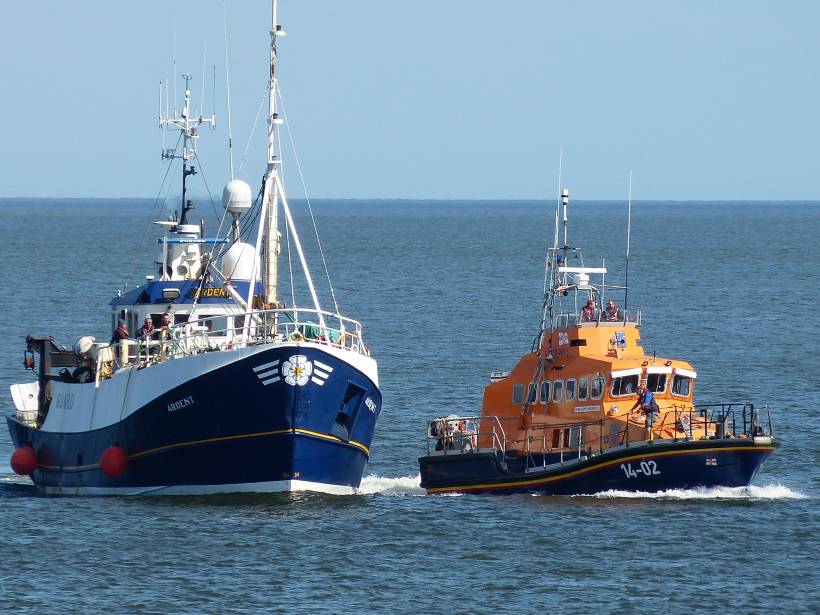 Guard ship Kristenborg
Estuary Warden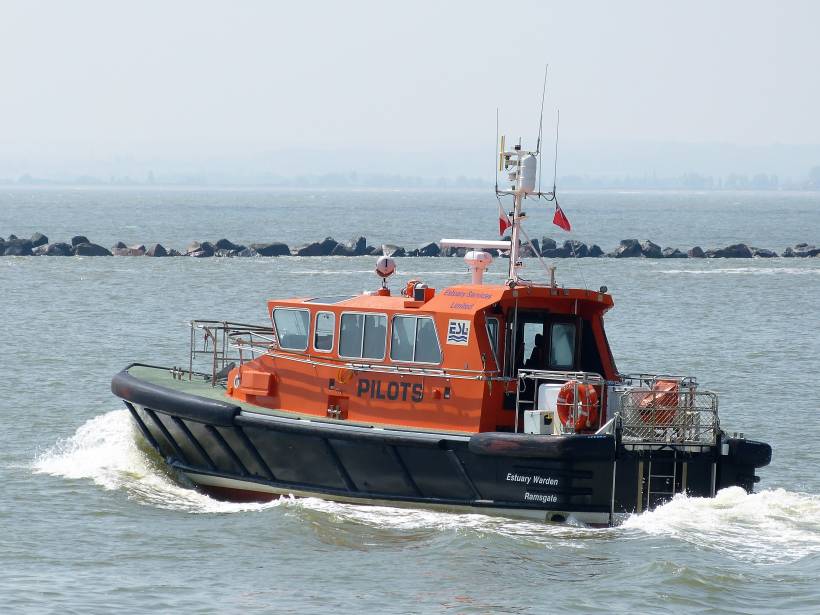 Another tow job for Ramsgate Lifeboat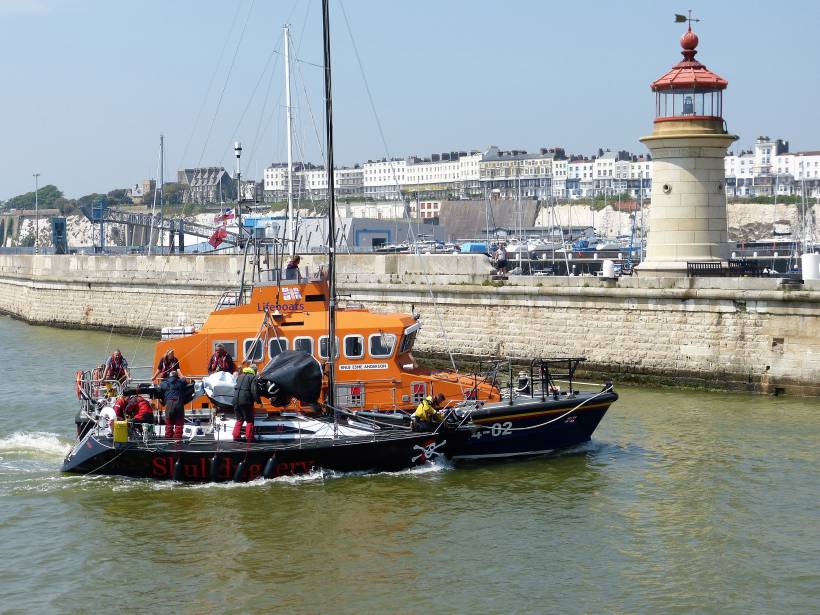 More to follow

Wednesday, 30 May 2018 - 07:35
Post 4943
Sarah, Ramsgate
Some great photos from all the contributors sorry I have got behind putting up some photos of the loads of recent action. Now Mike what is this posting a photo of me
, how to ruin a good photo, BTW I was dressed in RNLI navy not black
Border Force "Eagle" coming in to Ramsgate to fuel up.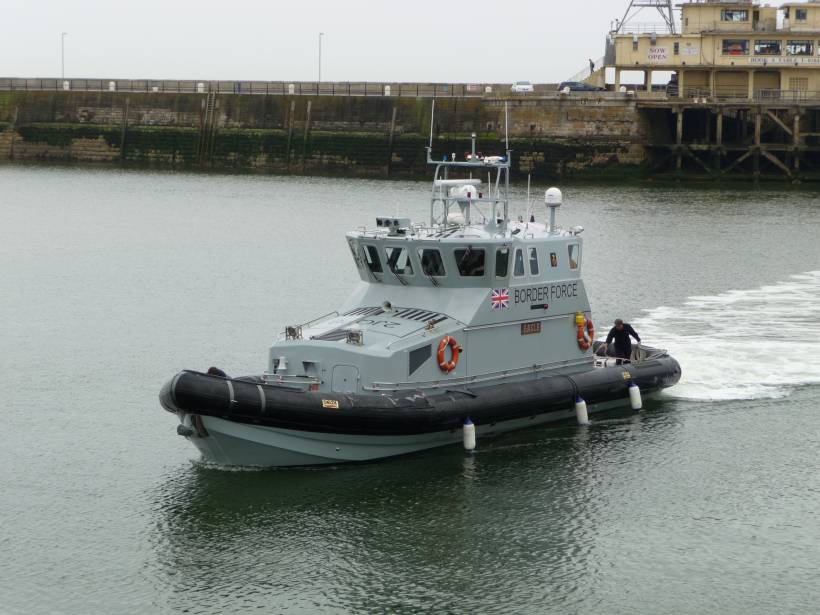 Regular visitor Mannin from Padstow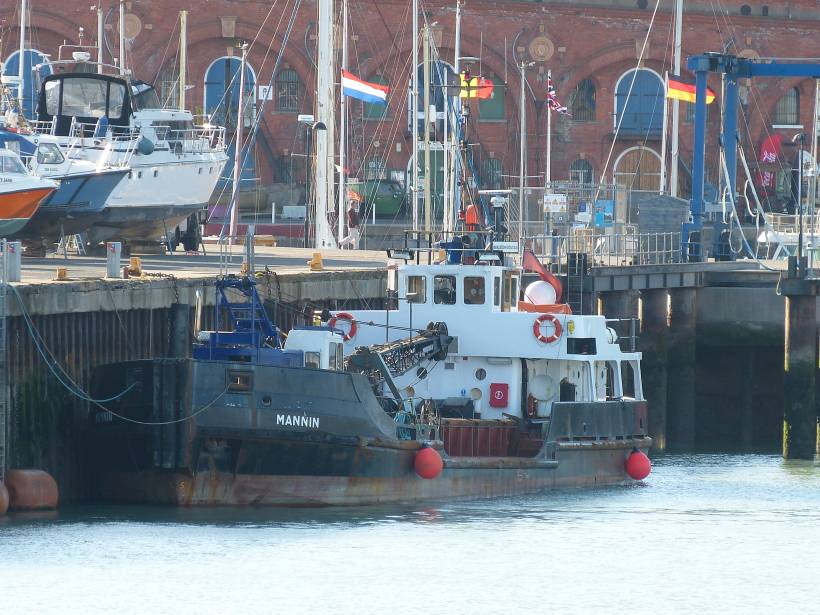 Admiral P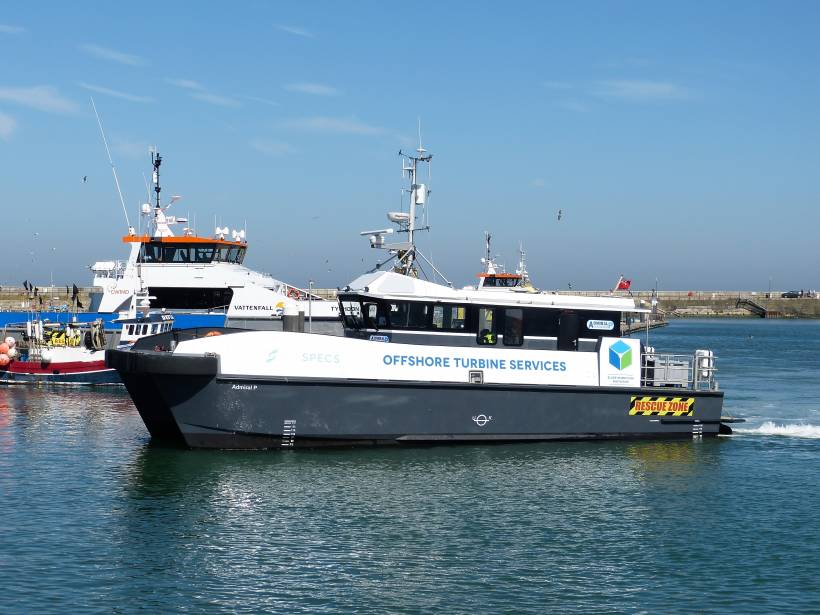 Spectrum 1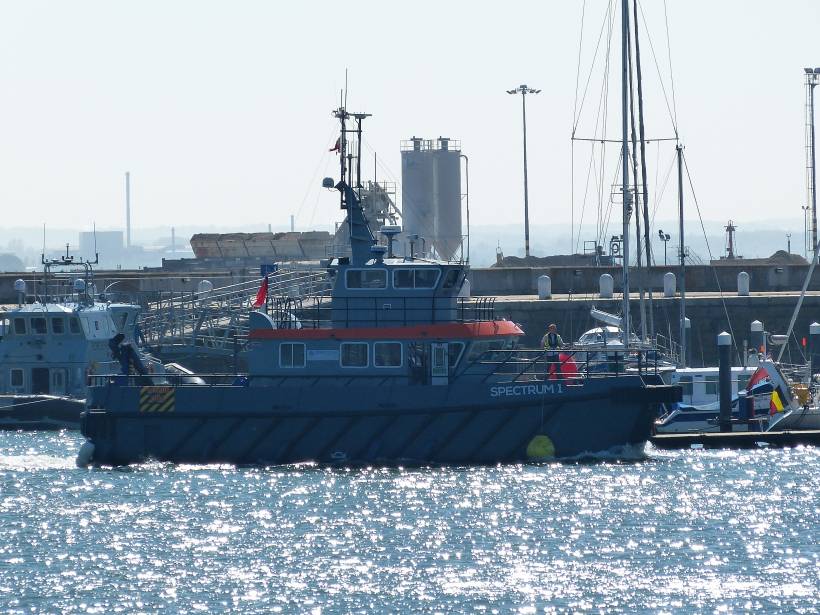 Ramsgate Lifeboat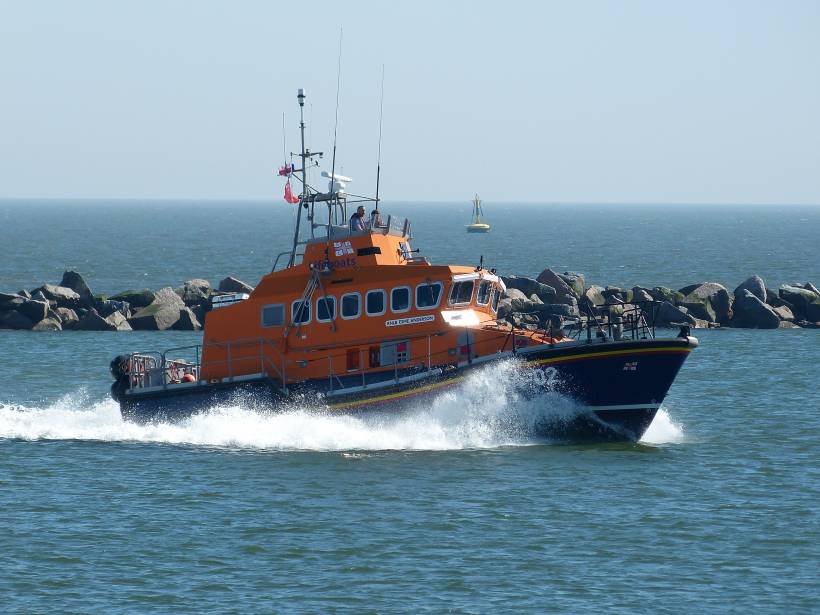 Wednesday, 30 May 2018 - 07:21
Post 4942
Sea News, Dover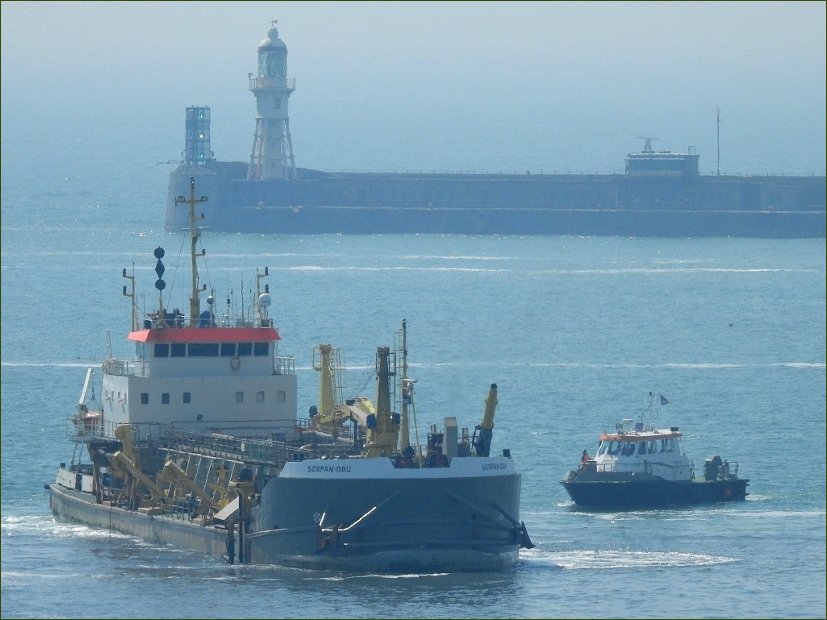 Yes indeed, as Mike mentioned earlier, the Sospan Dau is back with us again and working hard. These pictures of her were taken two days ago, they are a bit misty, but as we know the mist/fog/visibilty got worse since. Lots of action happening yesterday but couldn't get a single worthwhile picture of the cruise ships or anything else for that matter. Not a blasted thing...

But yes its good to see our favourite Sospan back in action. Also in the top shot is the DWDR workboat Smit Young. Below we have an extra two to add to the mix. Sometimes a touch of mist can add to the seagoing mood...that is until it gets too thick. Alas today we seem to be having 'thick' trouble again.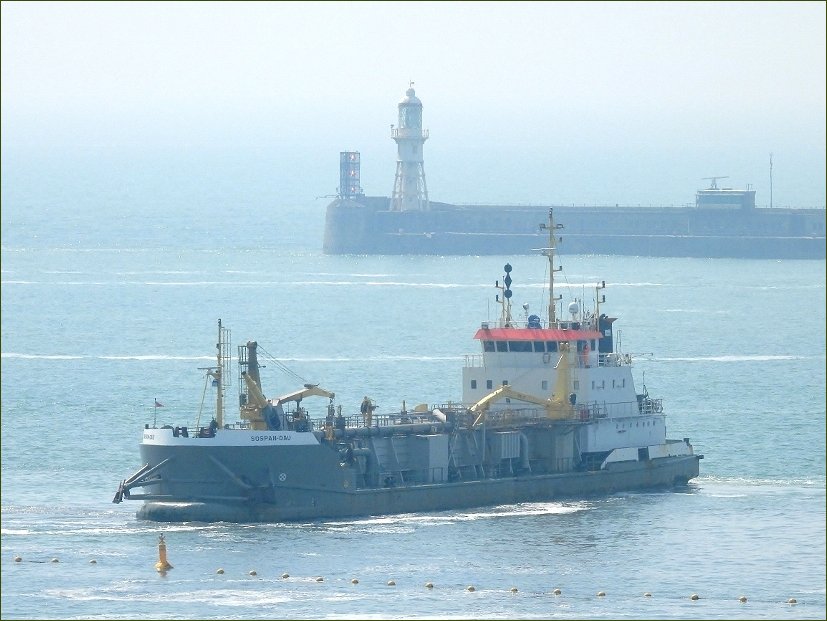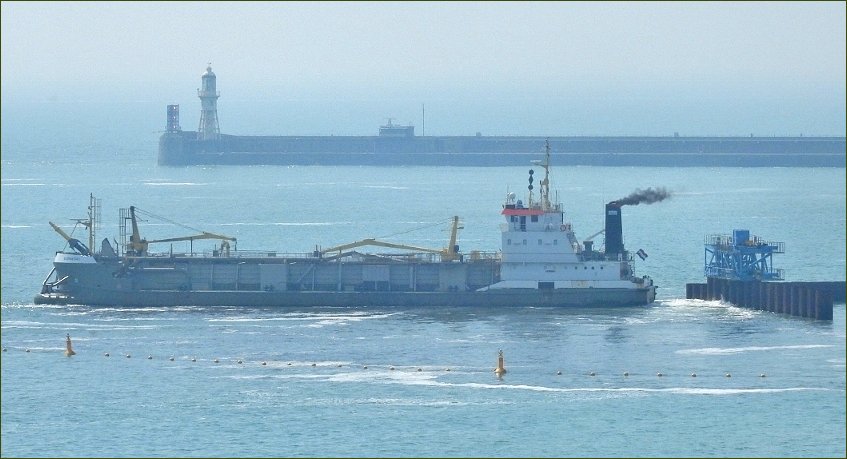 Nice collection and info below once again Mike of all the inshore happenings..well done with those. Ace.

Yes that's a quirky one below alright Patrick. Lots of camper vans along the seafront these days but that one is very different for sure.
We are always interested in anything unusual along the seafront Patrick no matter what it is.

Dave thanks for that info - glad you were able to answer Patrick's query there and let us all know at the same time.

PaulB.
Wednesday, 30 May 2018 - 06:44
Post 4941
Dave, Sandwich
Re post 4939: Patrick, that particular type of vehicle are normally purpose built adventure/expedition touring. They are 4 wheel drive and are often used in deserts and the like. The steep angle at the rear of the 'accommodation' is the departure angle, so that they do not foul the ground as the climb/descend sand dunes. You can purchase them from companies like UniCat and Action Mobil. They cost several hundreds of thousand Euros if you fancy one!



Tuesday, 29 May 2018 - 22:24
Post 4940
Mike J., Dover
Quite a change in the weather – from Monday's heatwave to Tuesday's monsoons.
Late Monday afternoon 17-38, the DANIEL L GIBSON ARRIVED FROM Poole to relieve 17-09 CITY OF LONDON 2 which went to lay-up in the Wellington Dock.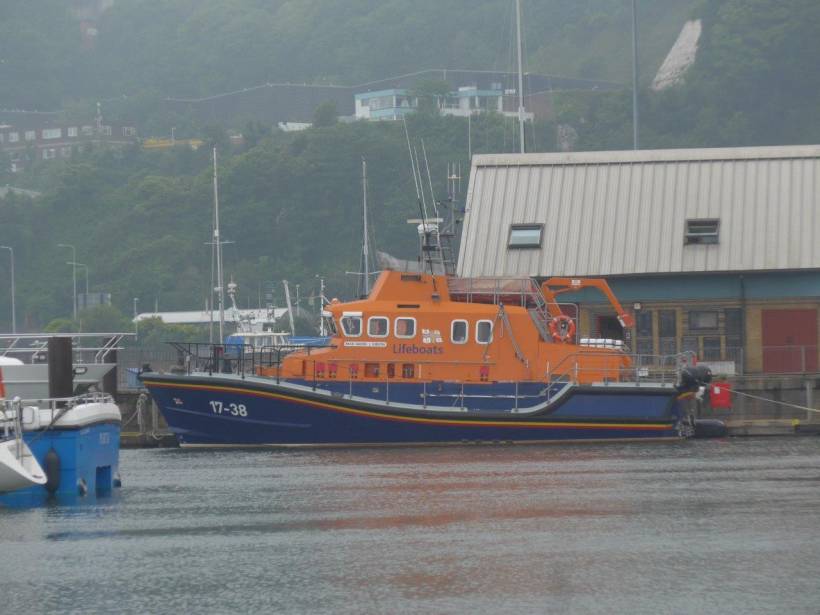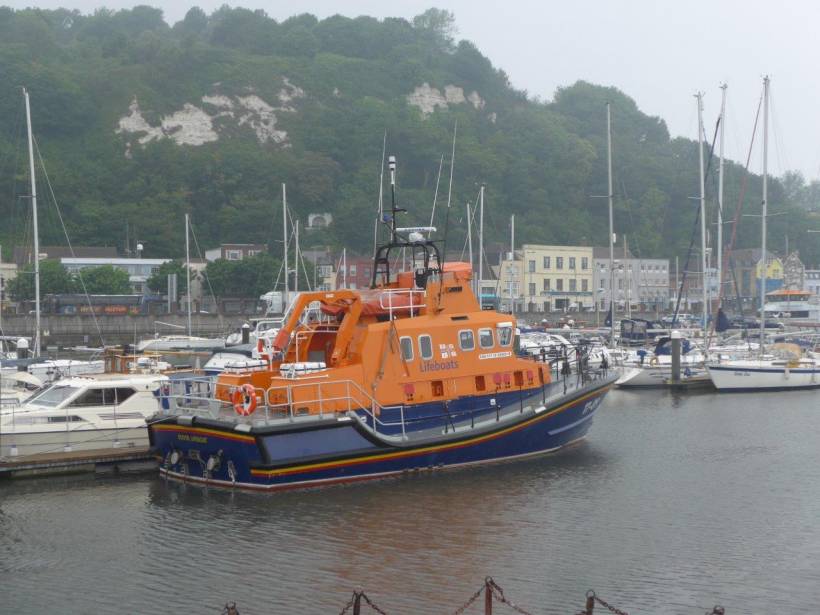 Sealift Diving's SEALIFT 2 came out of Wellington Dock during the morning while a large unidentified motor yacht, presumably another 'Sunseeker' on a delivery trip, was moored in the Tidal Basin where SHAMROCK was on the waiting pontoon waiting for another job.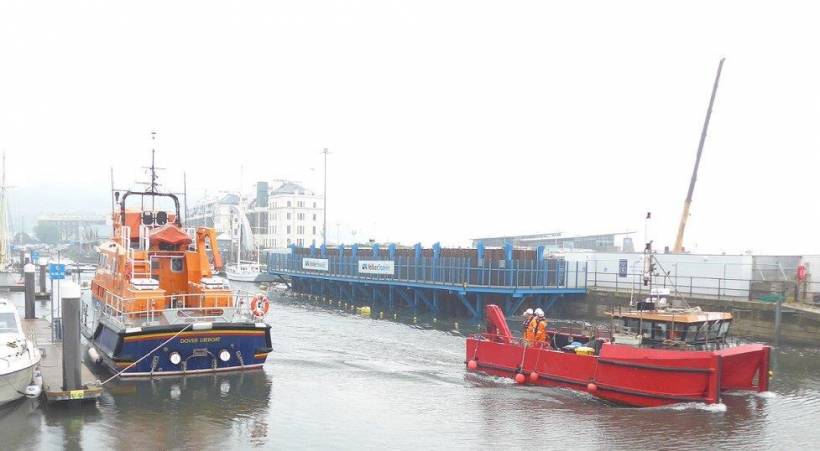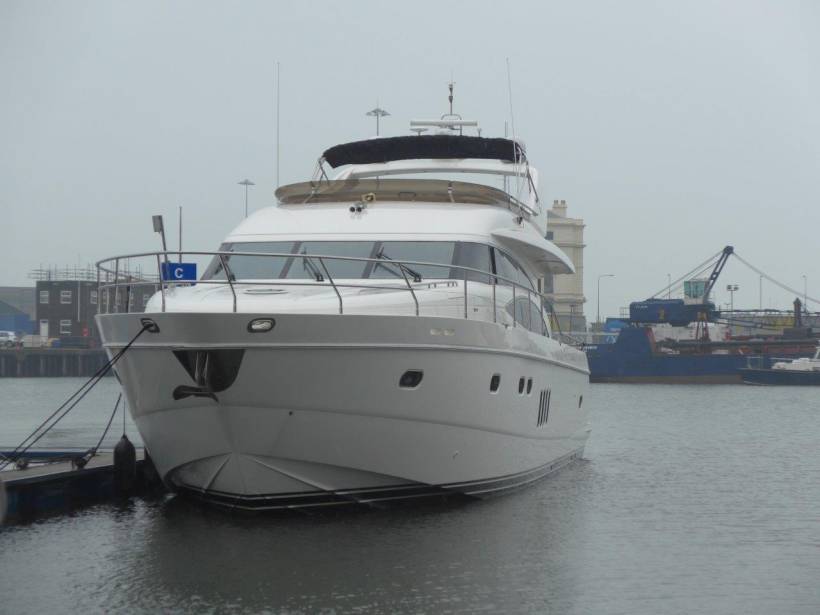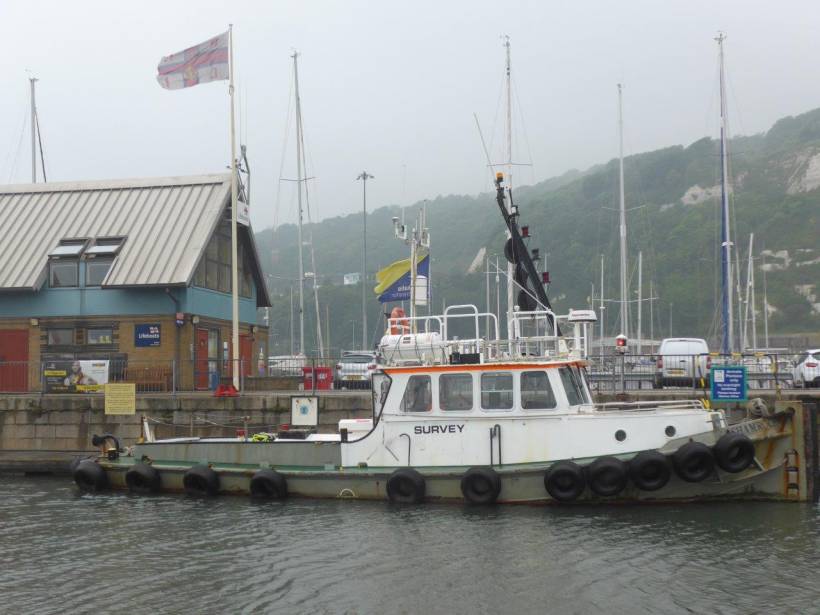 I expect that most folk have been pestered recently with Emails about the new data rules.
I hear a rumour that somebody beachcombing on Dover seafront yesterday found a message in a bottle that read 'IF YOU WISH TO RECEIVE ANY MORE OF THESE MESSAGES AFTER GPDR YOU NEED TO OPT IN'
Tuesday, 29 May 2018 - 21:06
Post 4939
Patrick, Marine Parade
Waltzing into view 'Matilda' - one of the more unusual transiting vehicles that adorn our seafront from time to time. Perhaps a former Army vehicle or fire tender. Someone is bound to have the answer.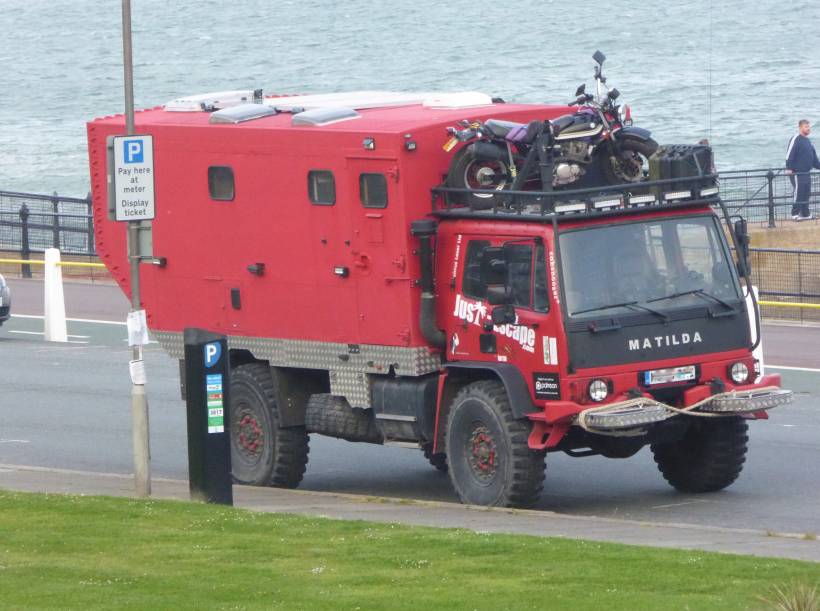 Tuesday, 29 May 2018 - 11:43