Friday, 27 November 2020

www.doverforum.com/sea-news
Sea Pictures from DOVER ....
See the OPEN LETTER from Port of Dover CEO Doug Bannister further below....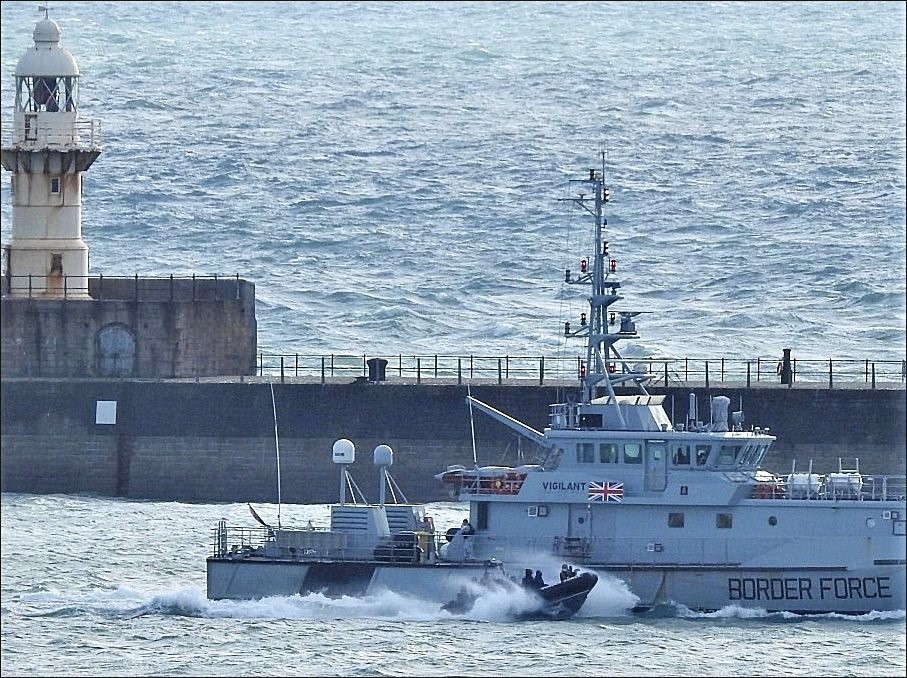 Border Force Vigilant seen here returning to the Port in the past few days...we believe the Border Force rib powering alongside contained some migrants as several incursions were reported on the day.
The Disney Magic resting tranquilly at new pier WD4 Port of Dover, the tranquility making a change from all the recent rough weather...while in the foreground the Harbour Patrol Boat meanders along keeping everything safe and secure... In the far distance you can just see the Vasco da Gama cruise ship heading for Portugal.
Below...the Sun Rising through the drizzle on the Dover Straits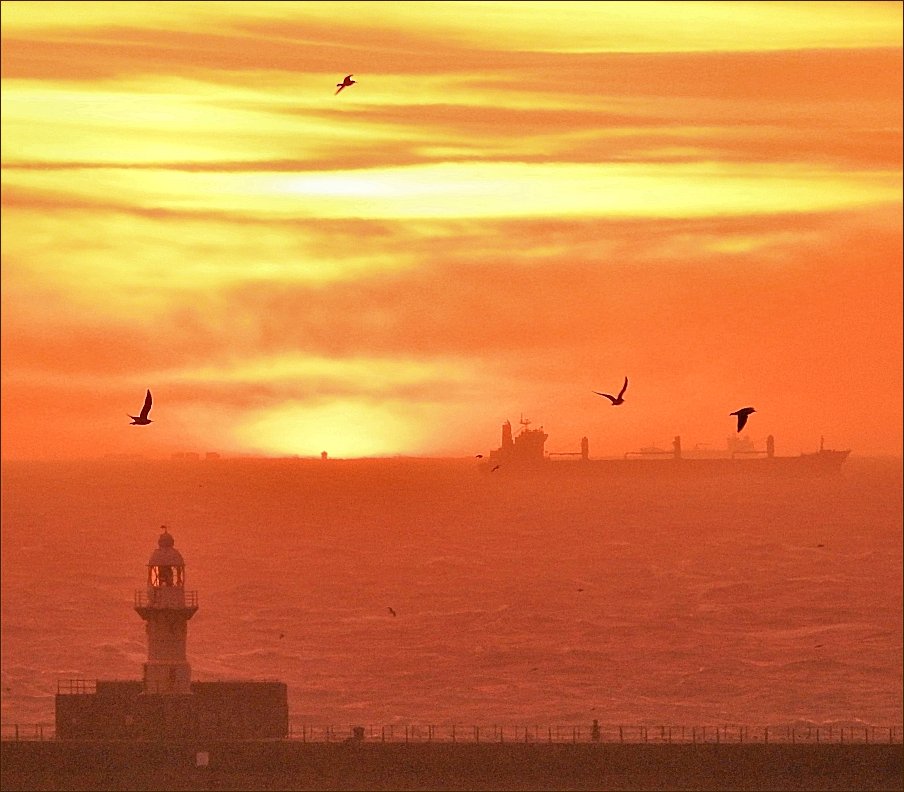 Yes the Sun rising through the drizzle... it begins to climb over Calais...as we look across the ever busy Dover Straits.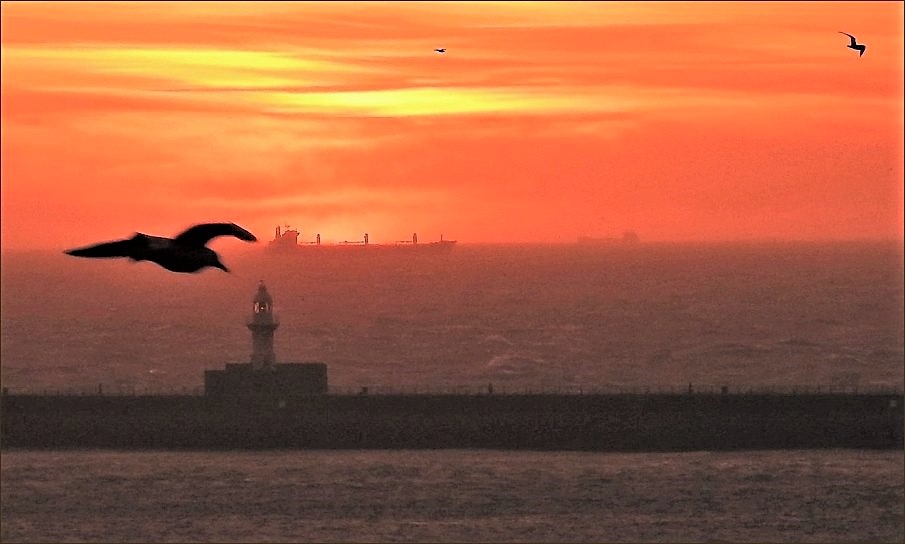 This picture taken a few moments before the one above....
November Sky - Dover Seafront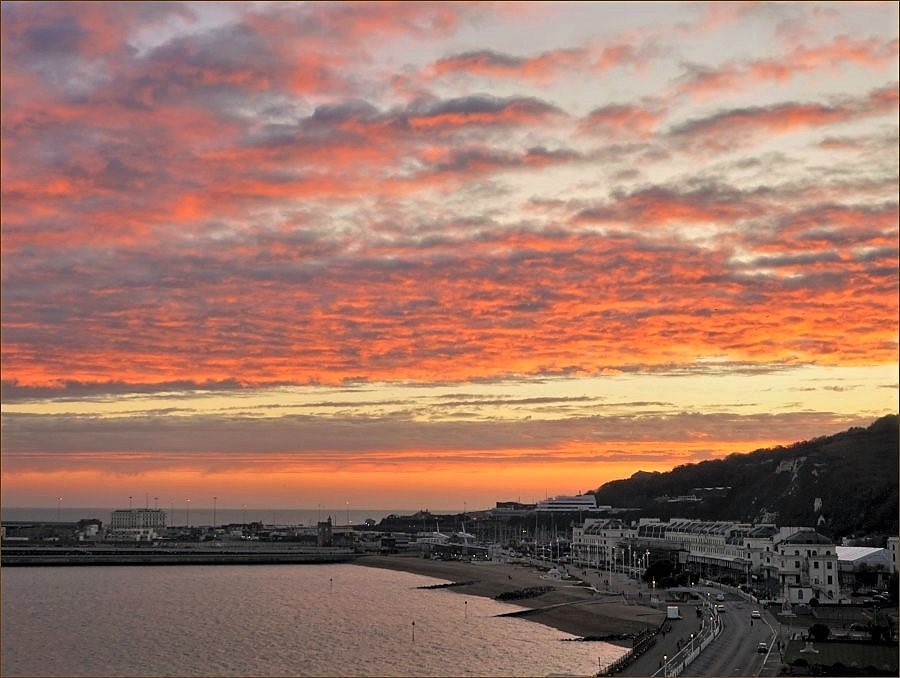 Dover Seafront November:
Striking evening sky as we look along Dover Seafront at sundown.....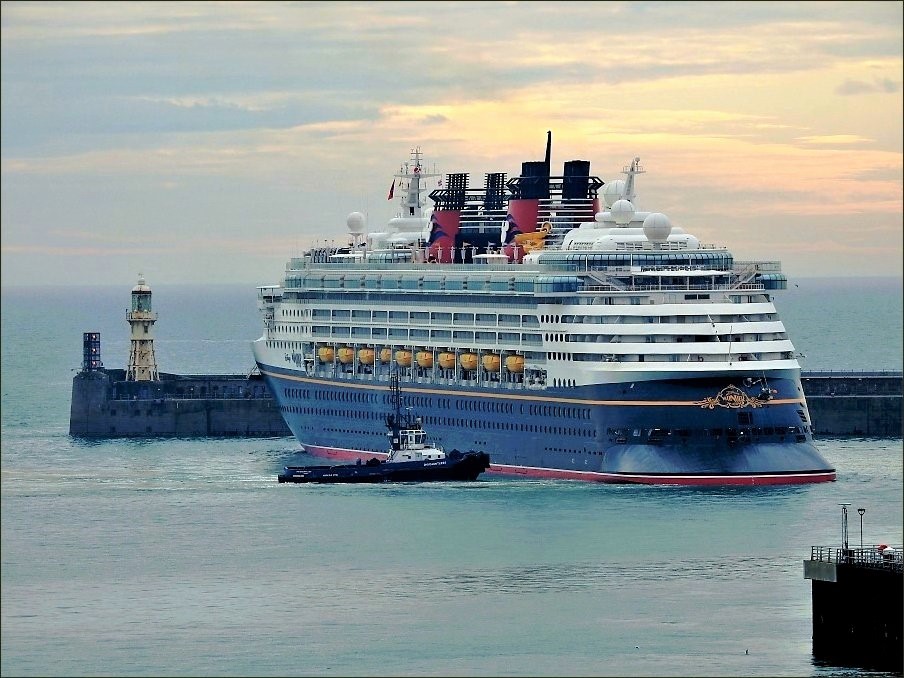 The Disney Wonder:
The Disney Wonder pulled away from Dover on the recent saturday heading for Funchal we understand...
.......a rough ol' trip in the prevailing conditions....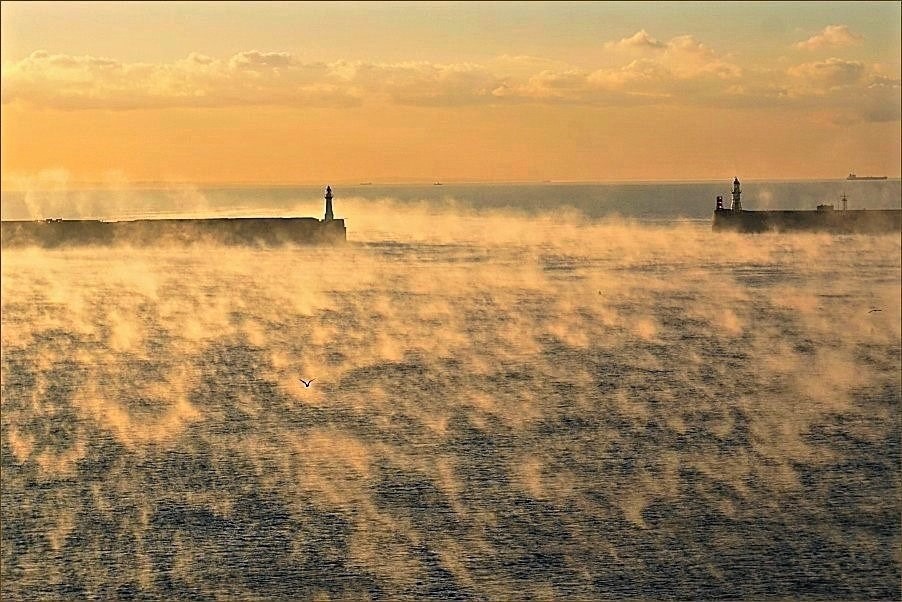 Dover Harbour: something of a rare site this...fog shimmering across the surface in this way, as shown above. Picture taken on a recent chilly but dazzlingly bright and sunlit morning.
" smoke on the water, fire in the sky "
DISNEY at DOVER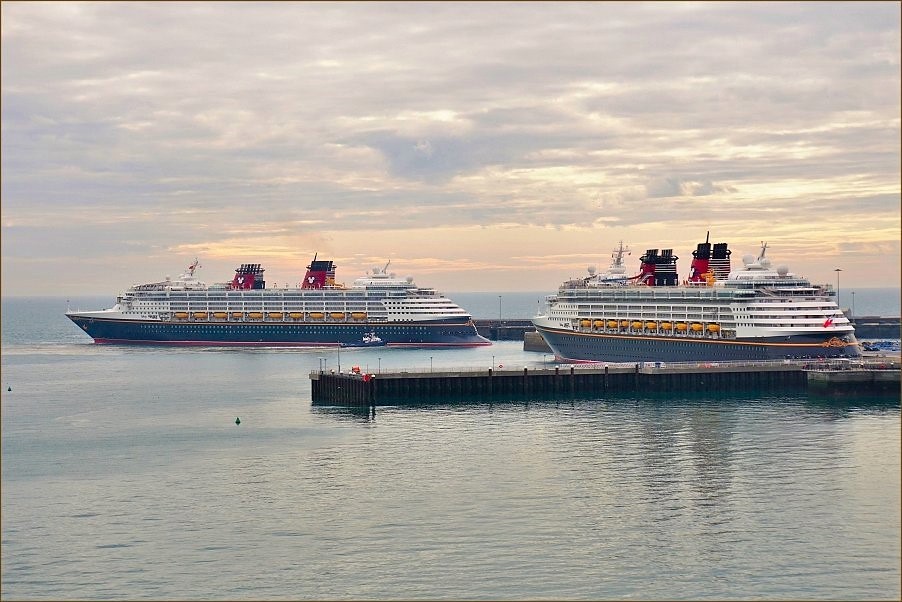 The Disney Wonder and the Disney Magic
If you quietly wish upon a star, hoping for even more wondrous magic in Dover,
...well you might just end up with two Disney's....
Fire on Western Heights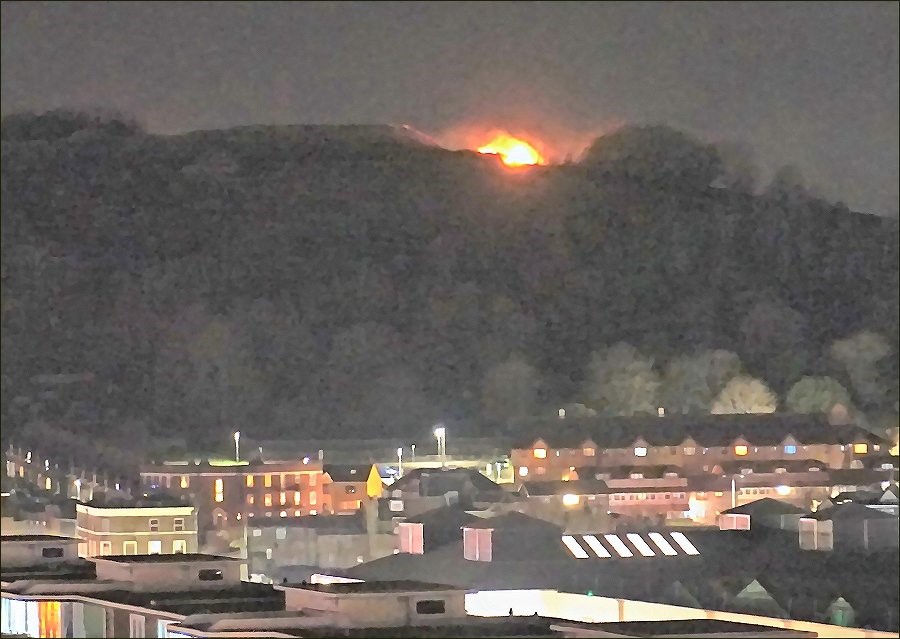 Something of a forced picture taken on friday night of the fire on Western Heights here in Dover. It seems a stray rogue firework caused it, setting scrubland alight. Four fire engines were in attendance we understand. The picture is of poor quality taken through the darkness, but it gives the general gist as we look across the rooftops.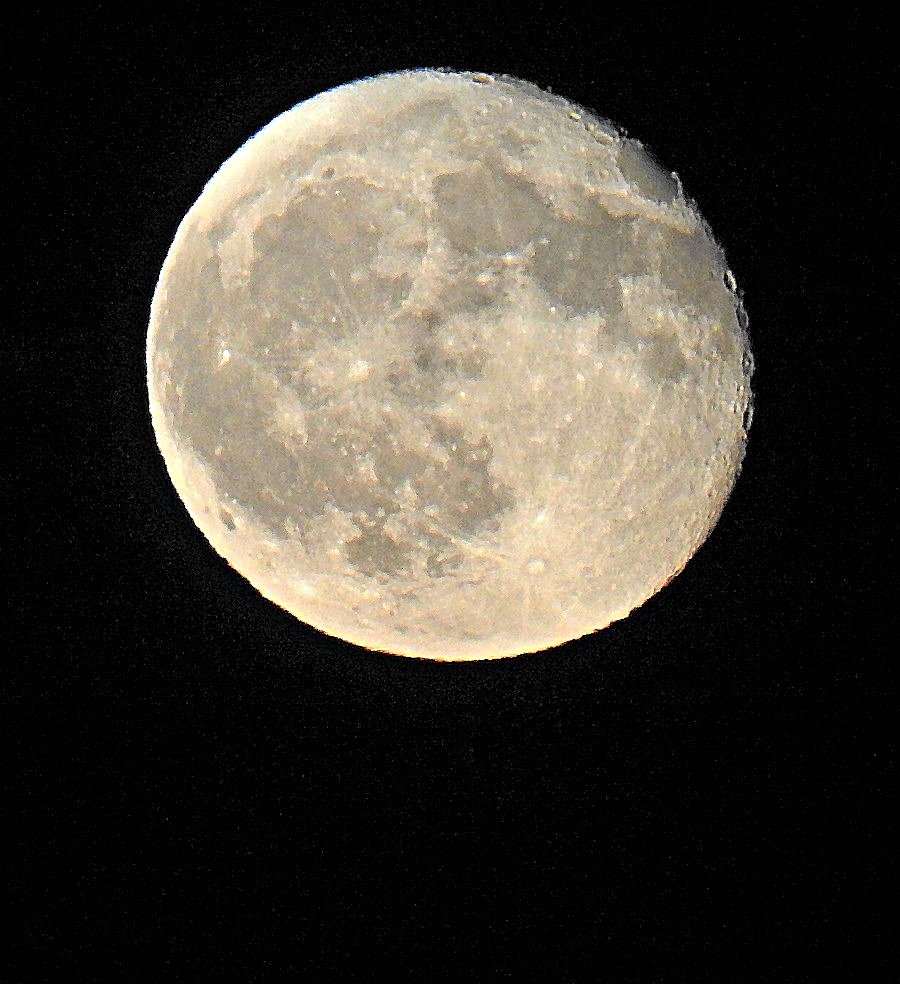 Full Moon over Dover....
The 'Blue Moon' over the Port of Dover in recent times.
Look at that rugged terrain...
* *
OPEN LETTER FROM DOUG BANNISTER, CEO, PORT OF DOVER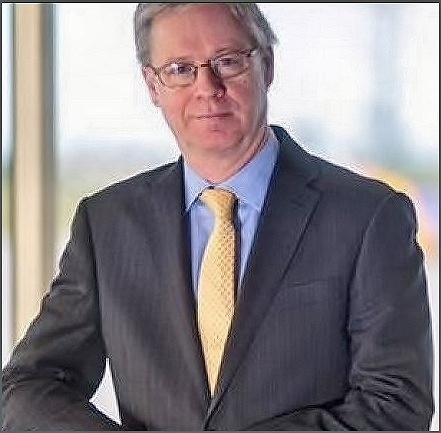 Dover is the right choice for business and consumers now more than ever
The United Kingdom Major Ports Group ('UKMPG') has issued a 'briefing paper' intended to encourage businesses to transfer cargo away from the Short Straits, the UK's most vital link to European markets.
The paper points out that the Short Straits, which includes ferry links between Dover and Calais, as well as the Channel Tunnel, has a 60% market share of 'British-Continental EU trade'. The Short Straits has achieved this market share because it is the right choice for business. Indeed, the paper acknowledges that the routes businesses use today are the right ones and the reason businesses choose the Short Straits is simple; it offers the most time efficient, cost effective and resilient access to international markets, delivering an estimated £3 billion saving for British businesses and consumers compared to alternative routes.
Our own independent analysis (Oxera 2018) has previously suggested that it would cost around £2.7 billion to take just 20% of our existing traffic in order to pay for new ferries operating on longer and slower routes. Importantly, these new ferries do not exist today and need to be built. With shipyard capacities and construction lead times, delivering such a fleet of new ferries holds significant lead time.
The UKMPG paper suggests that other ports might have capacity to take up to 60% of Short Straits traffic now, but acknowledges that this requires both Government and trader support for this offer of 'resilience' to be possible. Exponentially, this suggests that the cost to businesses and ultimately the consumer could be up to around £8 billion.
For Port of Dover, when looking at the overall UK Trade Resilience we take a systemic view – across ports, vessels, capacities, frequencies, operating models and traffic management schemes. To focus only on port capacity is terribly one-dimensional.
The geographic advantage that Port of Dover holds with the UK's largest trading partner means that a single vessel can complete up to five round voyages in a single day, making our ferries hugely productive assets. Further, our operating model delivers an average inbound dwell time at our port of just five minutes, providing unparalleled port efficiency.
Other operating models, for example containers and unaccompanied trailers may have inbound dwell times from several hours to even several days, adding inefficiency to the system-wide supply chains. For those routes with longer sea voyages, a single vessel may only make a single round voyage in a day – meaning to replicate the capacities and frequencies offered via Port of Dover would require five times as many vessels.
The UKMPG paper admits that a 'short term' constraint might be the availability of additional ferries to handle the trucks being encouraged to divert to other routes, whilst also citing wider capacity issues on the southern North Sea corridor.
The report is right to focus on resilience as we approach the end of the Transition Period, but what resilience do you have if you are sending traffic to ports where the ferries do not exist? Neither is that a quick fix. The market dynamic is important here. In fact, rather than investing in new ferries, operators at some of the alternative ports have actually been closing these longer routes with tonnage moving back to the short routes as that is what the market wants – Dover has of course kept going throughout the pandemic. This dynamic applies to the European side too, with the majority of freight vehicles choosing to route through northern France to Calais and Dunkirk as it is simply closest.
All EU-facing UK ports will be under the same rules – there will be a standard process and transaction applied everywhere. We know from examples elsewhere, such as 'Operation Wellington' on the Humber, which anticipates using parts of the M62 and M180 as holding areas for HGVs, that if there is disruption it will be everywhere. The report itself admits that there is already a risk of disruption at these alternative ports due to new systems for HGVs. Therefore, on top of this, sending more traffic to ports that do not even have the ferry capacity will make the situation far worse and create far less resilience for UK trade.
In contrast, the traffic management regimes for the Short Straits are tested and proven – in short, we know they work. For example, the recent national security operation that affected all ports with additional screening and searches left around 4,500 lorries in Operation Stack. When the security operation ended, Dover had cleared all queuing traffic and was back to normal operations within just 12 hours. Nowhere else could do that. It would take weeks with the current vessel capacities and frequencies available elsewhere. For UK trade resilience, supply chains must have the confidence in managing periods of disruption, and crucially recovery and restoration of normal flows as swiftly as possible – both areas in which Port of Dover has excellent credentials.
As we all navigate the massive economic difficulties caused by COVID, and the uncertainties as we approach the End of Transition, it is right to showcase the incredible efforts of the maritime sector, and the excellent ports that we have across the nation towards ensuring supply chains are robust and functioning well.
Come what may, we will keep working to keep the nation supplied with the essential goods people need at this difficult time and give all businesses wherever they are the benefits of Dover's unrivalled service. This is what we do all day, every day.
Indeed, as the Maritime Minister said on a panel discussion with us only the other day regarding the national trade network; 'you have to have goods and people moving around freely. So if you are to have parts moving quickly and efficiently across the Channel, and through Dover, and through the country, you have a much easier opportunity for companies that might exist in the Midlands or in the North to get involved in whatever that industry is.'
The report says that the UK has not always been reliant on the Short Straits, harking back to pre-Single Market days. Equally, the UK has not always been reliant on the internet and same day/next day/just-in-time deliveries, but it is now.
A vision that takes the UK backwards is not the vision of the future we want to see. We need one that backs consumers and businesses everywhere for the challenges and opportunities ahead of us. We feel that we should celebrate our impressive, modern and efficient supply chains across all ports and modes throughout the nation.
For Dover, we fully appreciate the essential role that we conduct for the nation, and will continue to take our responsibility with all of the due care and attention the British people would expect of us, which is why Dover will remain the clear market choice.
Doug Bannister, CEO Port of Dover.
ENDS

WWW.DOVERFORUM.COM/SEA-NEWS
Sea Pictures from DOVER ....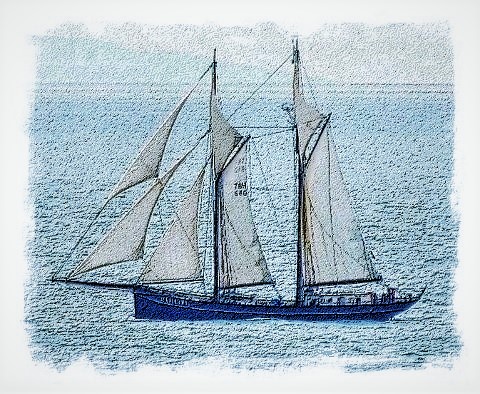 Use our SEARCH ENGINE below to find all sorts on the SEA NEWS pages....type in the topic and away you go,
or if you have the post number, just type it in the Search Box.
There are more than
- 7000 -
nautical posts in the section below.
Paul Boland - dover7@msn.com
Sea News Dover:
All pictures on these pages are the copyright of the owners and must not be reproduced without permission.
Post 362
PaulB, Dover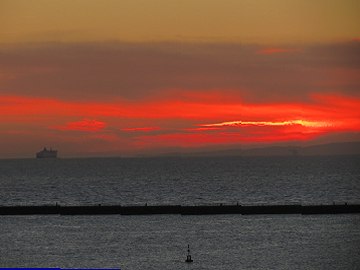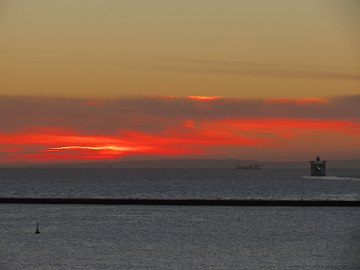 The pictures show the channel early yesterday morning when a calm sea and a prosperous voyage was the order of the day. Two ferries are making a pincer movement towards Calais and into a blazing sky where the sun has yet to appear. Yesterday was a gorgeous Sunday and brought lots of strollers out in force along the prom... all enjoying the easy facilities. Alas nothing at all like it is today. As I write the howling gale and driving rain has made travel conditions very tough once again for all ferries and the teams that keep them moving, both on and off ship. But they keep right on going. The trucks rolling through here and the container ships here and further afield are still keeping the nation's shops fully stocked.

ADDED EXTRA: some horrendous conditions in Dover once again. Will have pictures following later.
Monday, 30 December 2013 - 07:13
Post 361
PaulB, Dover
FERRY FIRE: There has been a fire on a DFDS ferry in the North Sea. Fortunately nobody has died although initial reports suggest up to 7 people were taken to hospital by two Air Sea Rescue helicopters. They were airlifted off the ship while on the high seas, always a tricky operation in any situation, but this time they were fortunate in that the weather in the notorious North Sea was calm. Initially when news breaks about anything ferry related, the name of Dover usually pops into the equation...but this time it was the King Seaways operating between Newcastle and Amsterdam.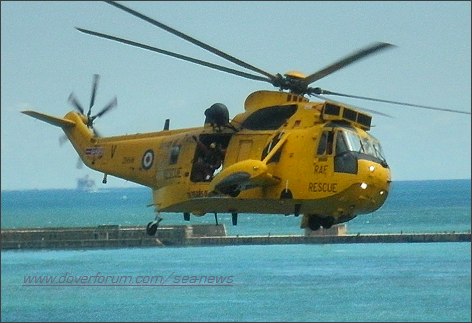 The Ferry had approximately 950 passengers and 130 crew onboard.
I dont have a copyright free picture of the King Seaways but of course it is in similar colours to our ships here in Dover.
Sunday, 29 December 2013 - 07:24
Post 360
howard mcsweeney, Dover
looks a total mess but usually the harbour board staff are very quick to sort things out after a storm - wasn't aware of new lanterns on the promenade.

Saturday, 28 December 2013 - 13:01
Post 359
PaulB, Dover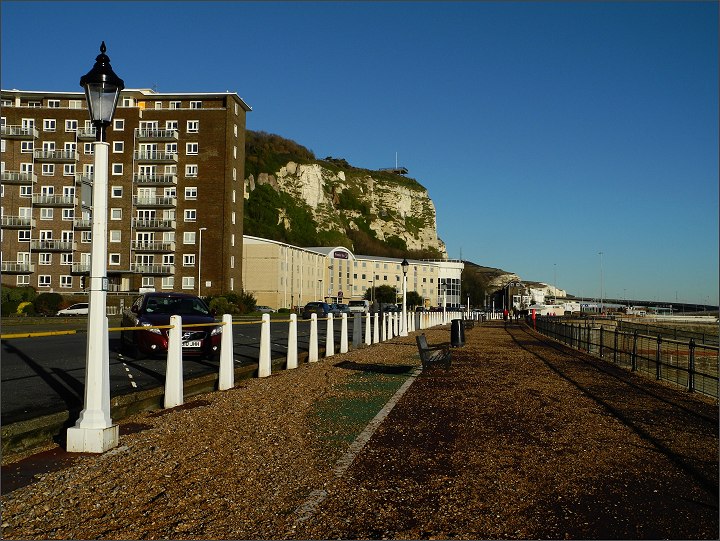 You can see how much of the beach came up on the promenade in this picture above. They do try earnestly to get it back to its rightful location and off the walking area as it can get difficult for some people to negotiate, like those in wheelchairs for example, but just as soon as the way is clear.. up comes the next and regular storm and with thundering spray the beach is back on the prom again (and those waves dont half thunder against the seafront wall I can tell you !). At the moment it seems a never ending task..with even more stormy conditions forecast for next week.
SEAFRONT LIGHTS: Also in the picture above you will notice the new seafront lights and very welcome they are too. All along the seafront from The Premier Inn to the Yacht Club all the lanterns are new. And all working fine, save for one chappie in the very middle of the aforementioned line. But that is nothing more than a teething problem I'm sure.
They emit a white light now rather than the orange glow we were used to...but environmentalists say that that's a better option with regard to light pollution. But whatever colour the light, its very good to have the seafront properly lit again so that allcomers can see where they are going.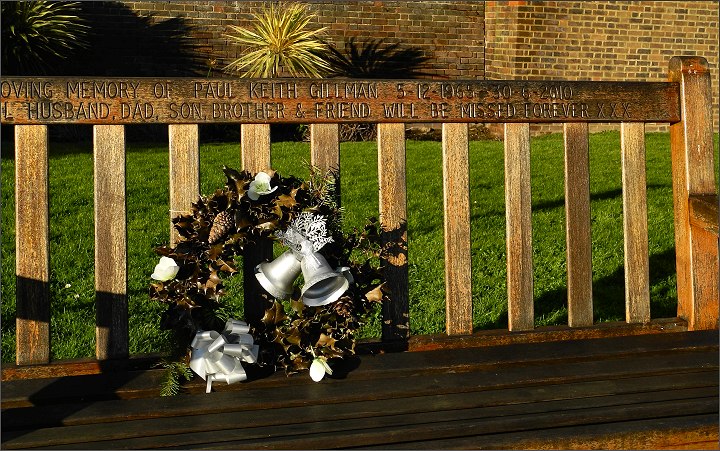 The picture at the top was taken on Boxing Day, as was the sad one with the wreath immediately above. As you can see someone is clearly being sadly missed through the Christmas period. The lonely wreath is a poignant reminder to us all of the transient nature of things in general and life in particular.
* *
Yes Howard

..twas a bit chilly round the dangly bits even though the weather was relatively mild. As we stood there and the Lifeguards hollered out with gusto " 4 minutes to go" it seemed to get chillier and chillier, but that might have been in anticipation of the sudden splurge to come.
That water looked....cold!
Needless to say yours truly remained well wrapped up while holding on to the camera for dear life, pressing the shutter button at intermittent intervals and hoping for the best !

Saturday, 28 December 2013 - 06:49
Post 358
howard mcsweeney, Dover
great photos paul, despite the unseasonably mild temperature i bet those chaps wearing what our australian friends refer to as "budgie smugglers" were feeling the pinch.

saw ronnie philpott in town earlier trying to extricate her dog's molars from the leg of a member of the public, thinking back she must have been on her way to the seafront.

Thursday, 26 December 2013 - 20:44
Post 357
PaulB, Dover
The Annual Boxing Day dip took place at 12 noon today. A big turnout of watchers and dippers enjoyed the springlike sunshine here in Dover.
I took a few pix with my little pocket camera and here they are.
The first one shows 100% pure Dovorian Beef waiting for the whistle...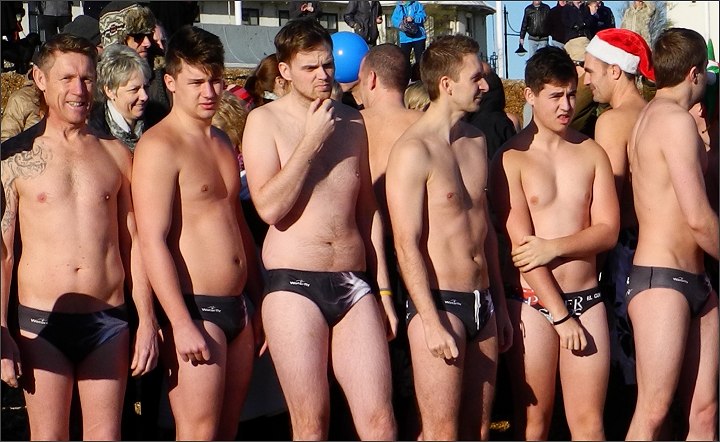 Whoosh and they were off at breakneck pace. They came thundering right by me like a herd of wild unfettered untamed horses and plunged into the surf.
As soon as it all calmed down a tad I ventured forth to take the few shots.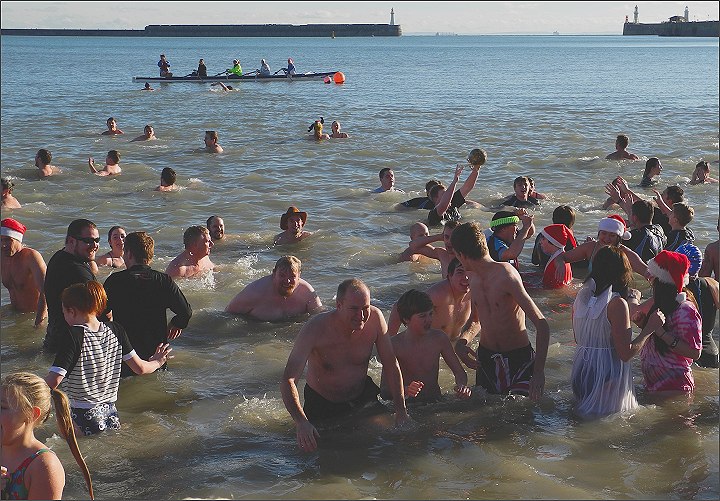 In the words of Bobby Darin..."they were a splishing and a splashing"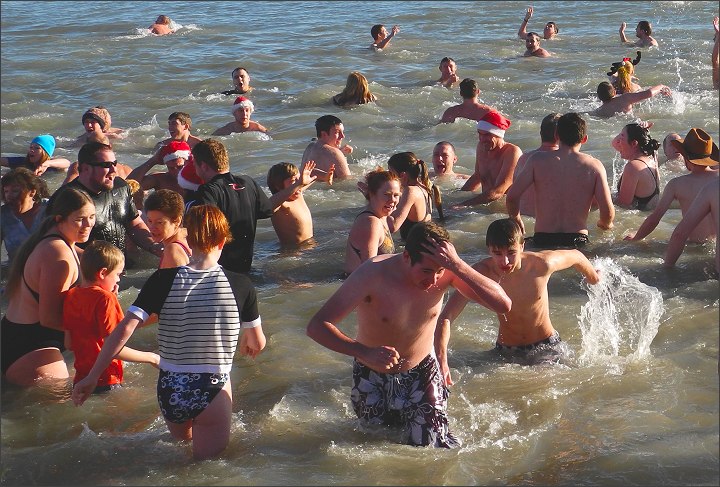 And here are some very colourful ones doing it in fine style. Love those cutesey pink bows !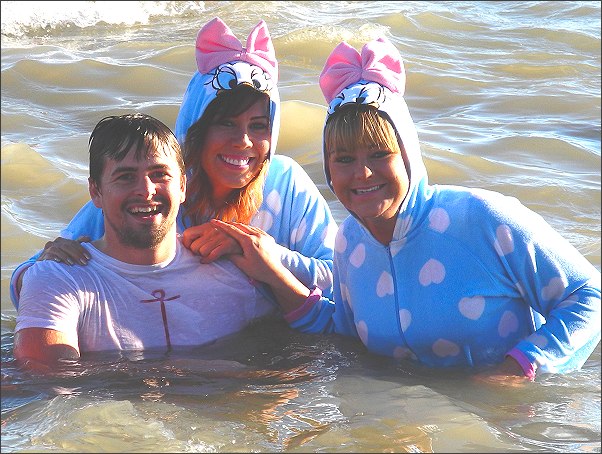 Didnt see many of the old familiar faces there...but bumped into our old friend Vic Matcham who was among the spectators. Vic has been one of the most colourful dippers in recent years, that was until health problems put him out of the fray. He still hopes to do it again one day. But Vic tells us his wife Lesley isnt too well....so here especially for them is a picture from the heat of the Boxing Day action in 2010. Vic on the left and Lesley supporting him on the right as ever. Get well soon Lesley.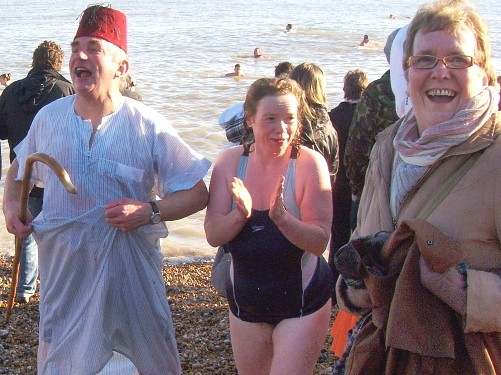 Thursday, 26 December 2013 - 17:15
Post 356
PaulB, Dover
The port had its annual rest yesterday for Christmas Day. But here she is..already up and running again very early this morning.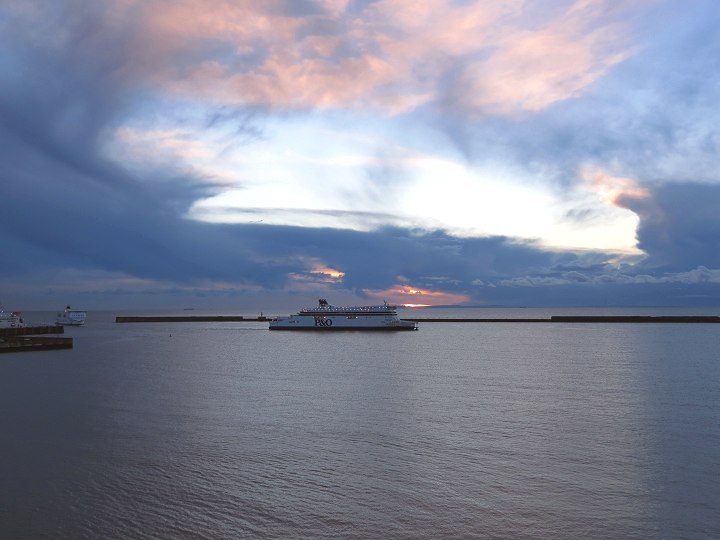 The Spirit of Britain moves away from Dover Pier 9 and heads out across the harbour to leave by the western exit. To the left you can just see the early My Ferry Link already arriving from Calais... and the sun's not up yet. All in action again very early on a calm and tranquil sea. All's well.
Thursday, 26 December 2013 - 09:42
Post 355
PaulB, Dover
Thanks for the info guys..
Yes a horrendous night for anyone out on the sea and not too good even here on the seafront where the waves at 2.30am were pounding the seafront wall, leaping skywards, and being whipped not only across the road but across the seafront gardens. In daylight hours it would have made for spectacular pictures. Yours truly's high flat has a disconcerting way of swaying in the high winds too. That was the roughest night I ever had in Dover...and I'm on dryish land. Feel hugely sorry for anyone stuck out there on the ferries mentioned.
All calm now.

"
Port of Dover.
Port is open @0730hrs

We are pleased to confirm that the Port of Dover is now open and ferry services have resumed. The Port was closed due to adverse weather conditions and concerns over customer and staff safety.

The Port and ferry operators are now working together to ensure that services are running with minimum disruption and that customers get on their way before the Port closes for Christmas. Please note that there may be initial delays to services as the Port re-opens. Passengers are advised to check with their ferry operator before travelling and consult our website (www.doverport.co.uk) or twitter account (@Port_of_Dover) for the latest information.

We apologise for any delays or inconvenience as a result of the closure but you will appreciate that the safety and security of everyone is of the utmost importance

"
I hope those that needed to get away got away in time before the onslaught. Awful prospect of cruising out there.. even on the Aida Sol, see the mention in Kevins post at 21.35 ( Ship pictured further below in earlier times )



Tuesday, 24 December 2013 - 09:15
Post 354
Kevin Charles, Dover
Port now open. Four ferries spent the night at sea - Spirit of Britain and Pride of Canterbury off Dover, and the Delft Seaways and Dunkerque Seaways off the French Coast. It would have been a long night for passengers and crew in very uncomfortable conditions.

Tuesday, 24 December 2013 - 06:54
Post 353
Jan Higgins, Dover
Four Ferries apparently stuck out at sea in this awful weather according to the BBC.

Monday, 23 December 2013 - 22:32
Post 352
howard mcsweeney, Dover
just read on the bbc website that conditions at southampton are the worst for 16 years.

doubt it is much better on the dover straits as kevin has said, hopefully things will calm down in the early hours so that crew and passengers can continue their journey in safety.

Monday, 23 December 2013 - 22:18
Post 351
Kevin Charles, Dover
The port is now closed as wind gusts to 75mph. Ferries are sheltering off the Downs and the French coast. The AIDAsol cruise ship is just passing Dover on a very rough start to their Christmas cruise.

Monday, 23 December 2013 - 21:35
Post 350
Kevin Charles, Dover
Shipping forecast giving Hurricane force 12 in the Channel - spare a thought for those at sea tonight.

Monday, 23 December 2013 - 21:01
Post 349
ColetteB, Dover
Well I never!!! Can you believe it!!! They only went and won it


To the P&O Choir: We salute you, Dover is very proud this morning

I sat on the edge of my seat the whole hour, nail biting stuff for sure. All three Choirs did very well indeed, I thought for one minute that CITIBank had got it especially with their Gospel Chorus piece but what joy to hear P&0's name called as the winner.
And how awesome is Ely Cathedral! Gareth Malone, you have my vote

Just got back from town, be careful out there, very blustery & the winds are brewing just as forecasted.
Monday, 23 December 2013 - 10:34
Post 348
JanT, Dover
In a truly splendid setting a winning performance by P&O Choir with Gareth Malone at the helm,this has been a program that has been a real pleasure to watch and hopefully given Dover a feelgood factor.


How this was kept under wrarps till the program was aired must have been tough, and I guess we must not forget the other Choirs who did so well.
But Dover's P&O came out the winners


Below some great pictures of our winners

Monday, 23 December 2013 - 07:58
Post 347
PaulB, Dover
Well can you believe it !!! P&O won The Choir on BBC2 in fantastic style. Truly brilliant ! Here we are with a few pictures to enjoy.. as seen on TV.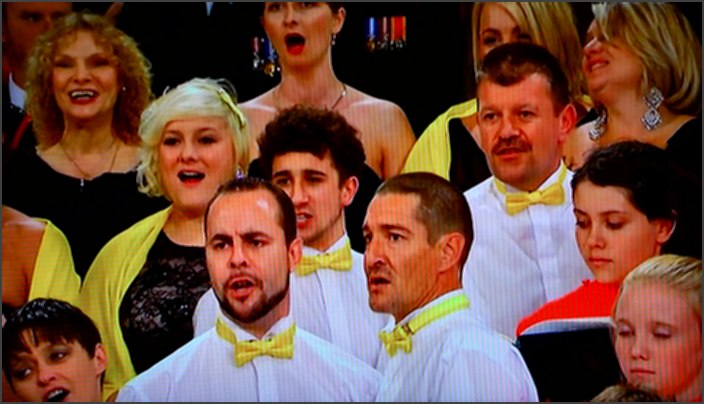 Yes indeed..They WON! Despite stiff opposition in this the final from CITIbank and the Cheshire Fire Service, our local boys and girls from P&O won through in spectacular style and in equally spectacular surroundings. It was highly stressful for them performing in the beautiful Ely Cathedral in Cambridgeshire as the venue was hugely packed to the proverbial rafters and of course with the added stress of having sublime 'professional' choristers also performing. But they did supremely well, they held their nerve and their performance together and won through. They sounded magnificent. Everybody was thrilled including Choirmaster Gareth Malone.
The humble viewer watching here in downtown Dover was under stress himself as I'm sure were many of you...all hoping P&O would win. And win they did. We all went through the ringer and the mangle together.
Picture above shows a section of the choir.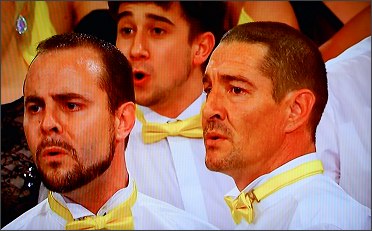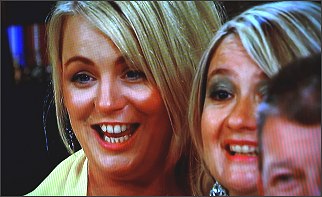 The brothers above fronted last nights performance and they were great. The girls were overjoyed to win.
A huge well done to all. A proud moment for P&O and for Dover. A PR coup for sure all round.
More info and pictures from earlier performances down and/or over the page
* *
Thanks for the info Colette. Disappointing not to get a chance to see the AIDA Sol which would have been a bit special for this time of the year...but large cruise liners cannot get into harbour in turbulent conditions, as we have seen before. So as not to deprive ourselves too much, here is an image of the ship herself from April 2011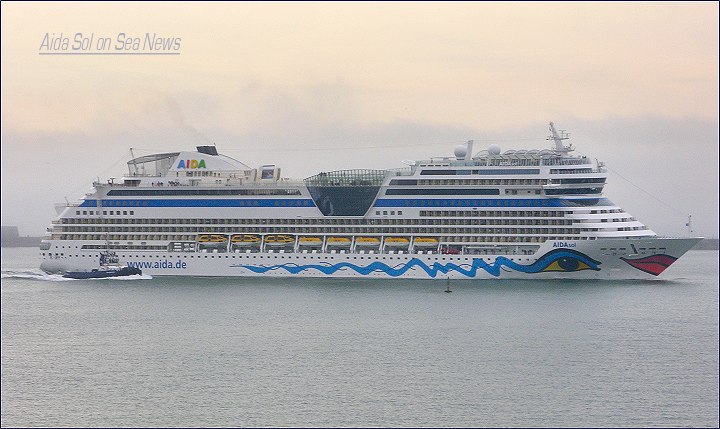 Yes very rough conditions Howard but when the sun came through for a tiny brief interlude I was lucky to have the Rodin approaching in full view. Glad you enjoyed the Choir.

Monday, 23 December 2013 - 05:59
Post 345
howard mcsweeney, dover
great photos of the tempest on the Dover approaches paul, now to relax and watch the final episode of "the choir"!!

Sunday, 22 December 2013 - 21:10
Post 344
ColetteB, Dover
Latest News: The AIDASol scheduled to arrive in Dover tomorrow 23rd December will now NOT be cruising into Dover as planned. So we have seen the last of the cruise ships this season.
We begin again next year in March with the very same AIDASol on Thursday March 6th 2014 at CT2.
Merry Christmas one and all

Sunday, 22 December 2013 - 14:26
Post 343
PaulB, Dover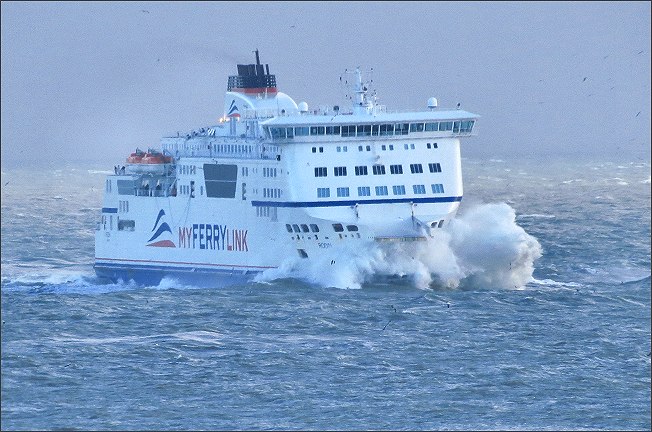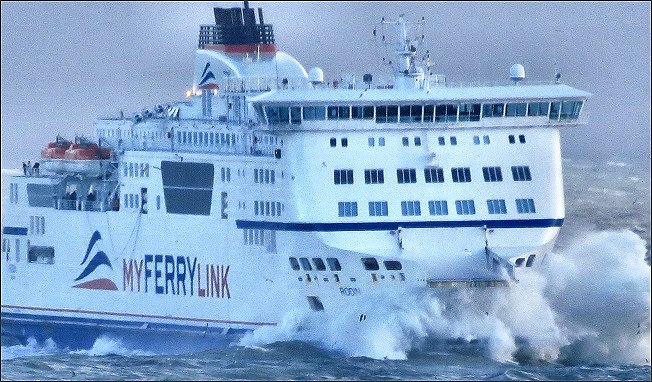 Some respite in the grisly oul weather allowed me to get these shots at long range of the MFL Rodin battling homeward through the very rough seas. Pictures taken just after midday. The second picture is a closer crop of the first. I cropped and enlarged a tad so you can see up close ..and you can hardly believe it... hardy souls braving the windswept weatherbeaten and maybe even dangerous decks.
Now, they are either ill
or very robust sailors indeed

. Which is it...I dunno.
See the note in the post below re THE CHOIR tonight.
Sunday, 22 December 2013 - 12:57
Post 342
PaulB, Dover
Just a reminder that THE CHOIR Christmas Final is on tonight at 9PM BBC2.
They have switched to sunday for the final..
Can the ultra local P&O team win it??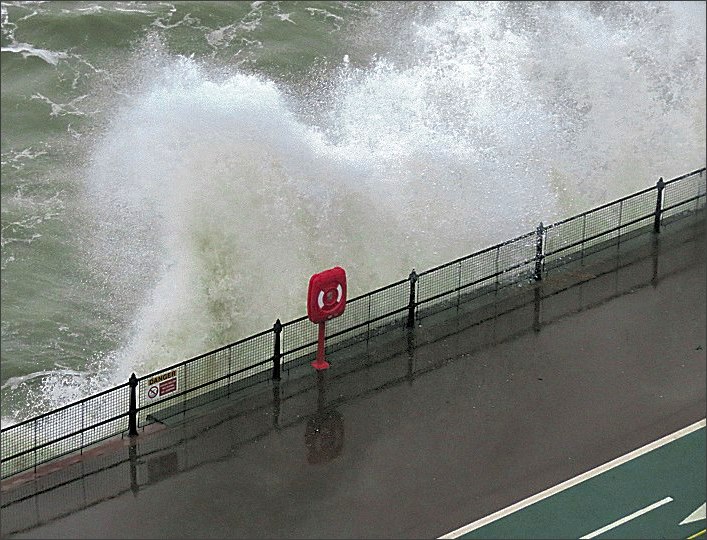 The scene yesterday. It looks almost refreshing doesn't it? But perhaps on another day, maybe when the temperature is soaring into the mid thirties.
But not right now. The grim faced weatherman tells us there is much more turbulence to come. Some of it quite severe.
Sunday, 22 December 2013 - 06:18