Monday, 10 August 2020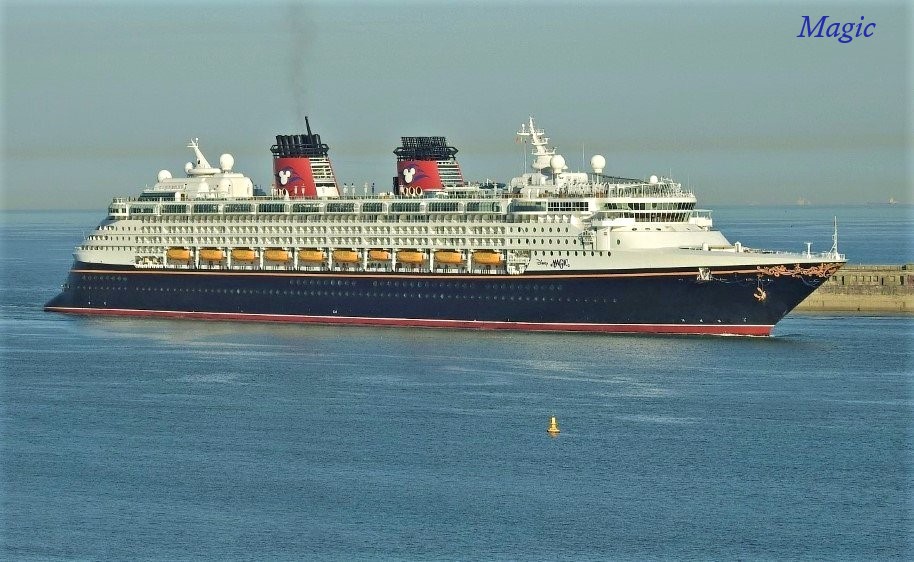 The Disney Magic entering the Port of Dover once again after a brief channel run....

WWW.DOVERFORUM.COM/SEA-NEWS
Sea Pictures from DOVER ....
Just to let everyone know...we have essentially closed Sea News.
Times have changed and these changes havent been good to us.
We will leave it open for research purposes ...if anyone wants to check anything etc etc
Other than that its all over.
A huge thanks to everyone who contributed over the 7 years.

Paul Boland - dover7@msn.com.
.
Use our SEARCH ENGINE below to find all sorts on the SEA NEWS pages....type in the topic and away you go,
or if you have the post number, just type it in the Search Box, more than
- 7000 -
nautical posts now.
Sea News Dover:
All pictures on these pages are the copyright of the owners and must not be reproduced without permission.
Post 320
PaulB, Dover
What is amazing about today is the absolute lack of any cloud in the sky anywhere. Quite unusual for deep deep December. It is a complete blue from horizon to horizon. The early pre-dawn ferry pictured below is the DFDS Calais Seaways coming gently across the harbour to leave by the western exit/entrance.
One of our familiar shipmates is probably on there..or is that the Dover Seaways??...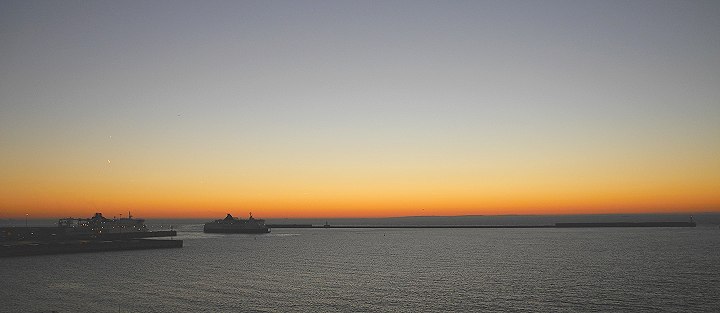 A tad later below and the sun bursts over the horizon...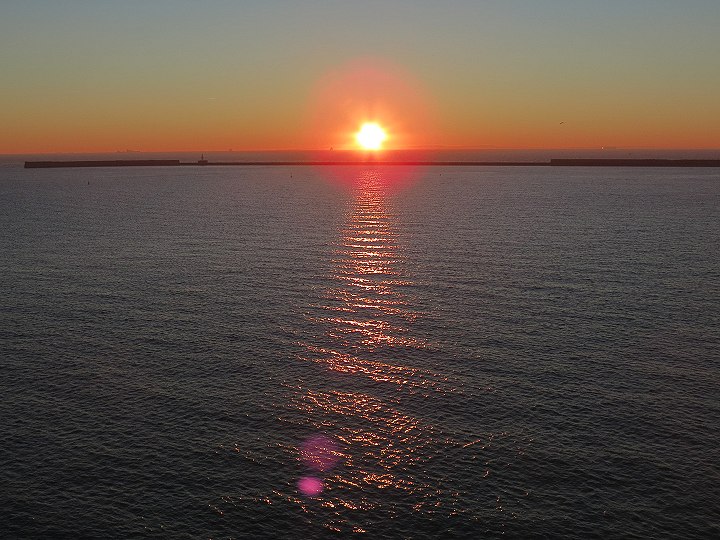 All tranquil on the English Channel today.
Wednesday, 11 December 2013 - 10:12
Post 319
PaulB, Dover
Havent seen that one before either Ed. Polarlight...the colours of ice arctic blue match the name. Am wondering if its a new ship. Looks it from the picture.

Yes indeed The Choir is doing very well and a lot of people are liking it. P&O choir.. rock on..and who knows maybe all the way to the final. The BBC have definitely found a quiet new star in Gareth Malone too...a natural with the cameras. Will continue to watch with interest (see further below for some pictures of the choir in action and indeed Gareth Malone too).

Wednesday, 11 December 2013 - 06:49
Post 318
JanT, Dover
Have to totally agree The Choir is a superb program, and Gareth Malone is very charismatic, he really made each Choir feel at ease.
So good to see P&O come through, as the judge's said P&O was the Choir that had come on the most, so really looking forward to next weeks program.
GOOD LUCK P&O


Tuesday, 10 December 2013 - 13:03
Post 317
Ed Connell, Dover
"The Choir" is absolutely unmissable, a superb series and Gareth Malone is an outstanding personality whipping the choirs into shape.
Cargoship Polarlight at the Dover Cargo Terminal today, not one I can remember seeing before.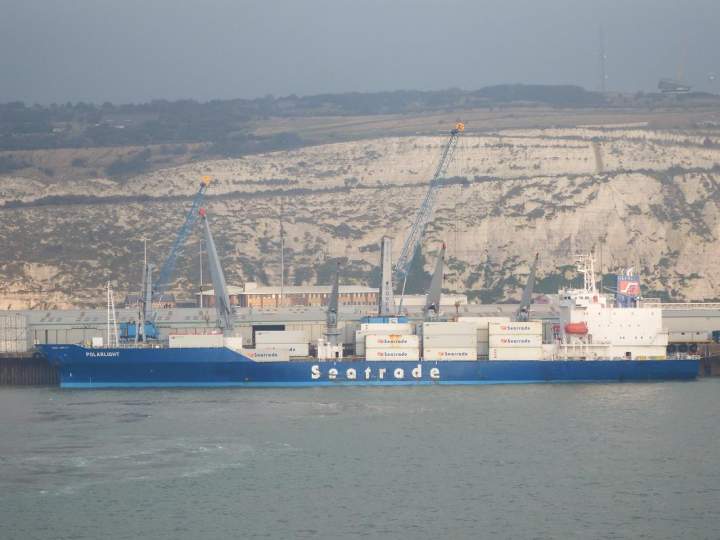 Tuesday, 10 December 2013 - 12:21
Post 316
PaulB, Dover
THE CHOIR : P&O SAIL THROUGH !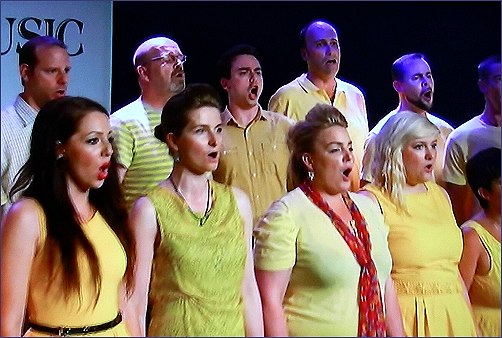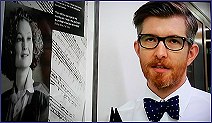 The terrific BBC2 programme called THE CHOIR graced our screens again last night. This time the P&O choir had returned
for the knockout stage. They were good...wow!! It was a treat to see Dover so well represented and indeed a treat to
hear Dover mentioned at all and particularly so in such glowing terms...P&O did us proud and most of all they did themselves proud.
Just a month or two ago this was an adhoc selection of office workers combined with a gaggle of ferry workers
and all with little or no tradition in music. Choirmaster Gareth Malone knocked them into musical shape with bundles
of charm and lots of subtle grit.
There were five choirs in the clash last night and one had to leave. This time all taking part had to perform classical music
favourites like The Anvil Chorus or Ave Maria etc etc. The choirs were from Sainsburys, Citibank, Birmingham City Council,
Cheshire Fire Service and P&O.
Sainsburys bit the dust.
Roll on the next one. Keep going P&O.

Picture above on the left shows a section of the P&O Choir in full voice. Picture right shows Choirmaster Gareth Malone.
PS: See also below for P&O's latest cross channel Festive deal.
There is more on the P&O Choir previously, now a page or two back with picture.
NOTE: the Black Watch returned last night and is now resting at terminal two.
Latest..just noticed the BLACK WATCH is gone again as I write 10.30am - so a very quick turnaround this time.
Tuesday, 10 December 2013 - 07:32
Post 315
PaulB, Dover
Thanks Howard - the news today is that the ship Big Lift Tracer has gone.
Departed sometime in the early night so we were lucky to have grabbed some pictures of it in time.
NOTE:The huge load it delivered however is still visible on the dock. It hasn't gone anywhere but looks ready to roll...
_____________
and now...A GREAT P&O CHRISTMAS FESTIVE IDEA onboard THE SPIRIT OF FRANCE ( pictured)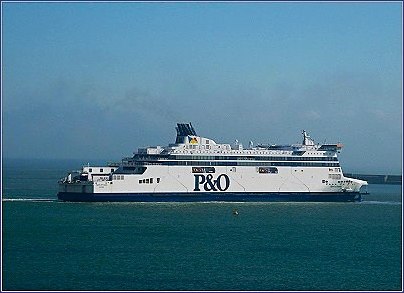 FESTIVE SHOPPING SPECIALS FROM P&O FERRIES
P&O Ferries is laying on Christmas Shopping Specials for passengers to stock up for the festive season on board its ships at low offshore prices.
Four special non-landing trips will take place on the company's newest ferry, Spirit of France, on two departures from Dover on Friday 13 December (leaving at 1.55pm and 6.35pm) and again on Sunday 15 December (leaving at 9.25am and 1.55pm).
The trips last four hours and P&O Ferries' suppliers will be out in force with beauty consultants offering mini makeovers, free to enter competitions from the likes of Dior, Tattinger, Benefit, Carlsberg, and Clinique, special offers in the ship's restaurants, and Father Christmas handing out surprise gifts to children.
The price of the Christmas Shopping Specials is just £12 return for a car and two people, or £6 return per person for foot passengers. For more information or to book go to www.poferries.com or call 08716 646464.

ps: Dont have any first hand info but the P&O Choir should be again hitting our TV screens tonight. THE CHOIR 9pm BBC2.
Monday, 9 December 2013 - 07:56
Post 314
howard mcsweeney, dover
Superb photos, i did feel sorry for the truckers, police outriders etc that had a frustrating day.

all down to next sunday now.

Sunday, 8 December 2013 - 20:41
Post 313
PaulB, Dover
Some extra pictures of Tracer from this morning sunday...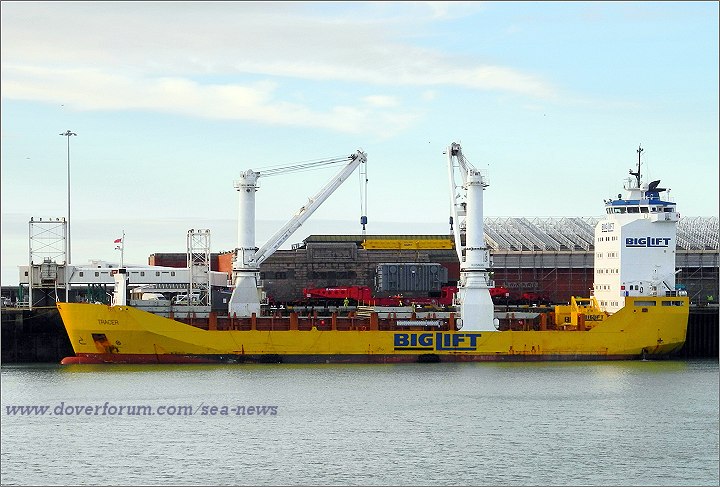 Below is a crop of the same picture and boosted a wee bit. You can just make out the ultra wide/long load the ship is delivering and assembling. Now on the dockside. The load, which is the length of 7 or 8 buses, has to travel inland at some point but the operation has been held up by the tidal surges of recent days.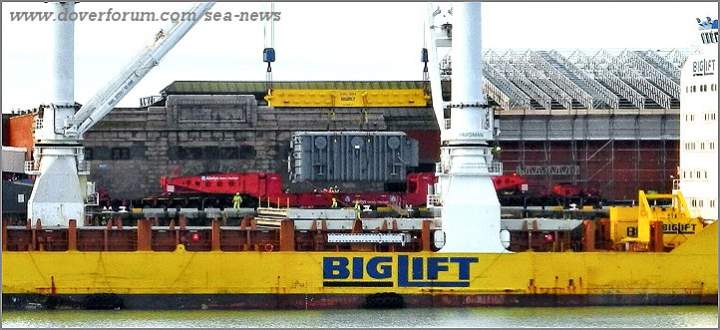 The cranes slowly lowering the huge transformer onto the lowloader early sunday.
Sunday, 8 December 2013 - 11:49
Post 312
PaulB, Dover
I was finally able to get some sort of picture of Tracer - Big Lift Crane. She floated high on the high tide and here we are.
See also Howards picture further down the page and taken from on high.
Very busy over there at the terminal even all through the night every night. Yes indeed - Tracer becomes a beacon of glowing and industrious light well into the wee small hours of the morning.
The worst of the weather seems to be over as you can see in the early dawn picture below....it was quite alarming to look at those tides but hopefully the worst is behind us at least for now. All calm and relatively normal in this picture below as one of the P&O Spirits hits the open ocean.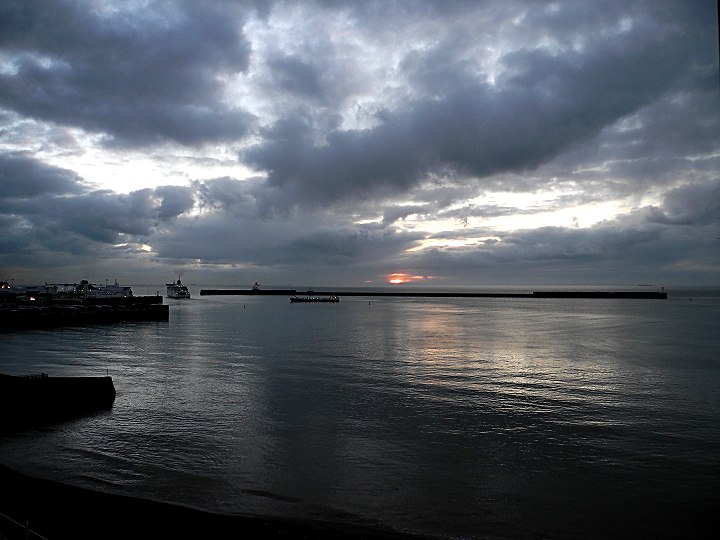 Yes its a tough oul game that Howard. I have another picture taken seconds later where the small pilot boat is almost obliterated in spray and surf.
The delayed BLACK WATCH finally made it into harbour in the dark at approx 4.20pm yesterday..a couple of days late. She did a turnaround and left close to midnight..11.40pm heading south. That's a busy busy schedule. The Port was very busy generally last night and ablaze with light..with the Black Watch and the Tracer in full working mode. The passengers waiting to board were frustrated with the delays..so I understand! Difficult days for cruising. But it was refreshing to see the magnificent lights of a cruise liner arrive in the depths of a dark winter night.
Sunday, 8 December 2013 - 07:17
Post 311
howard mcsweeney, Dover
i was trying to think what the pilot ship reminded me of in that photo, suddenly came to me it looked like one of those remote controlled model boats that we used to see at regattas.

who on earth would want to go out and/or back in one of those in the sea conditions pictured is a source of amazement to me - the giant containership puts it all into context.

Friday, 6 December 2013 - 20:29
Post 310
PaulB, Dover
SURGING TIDE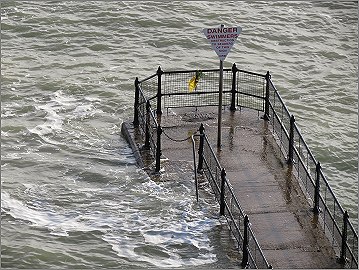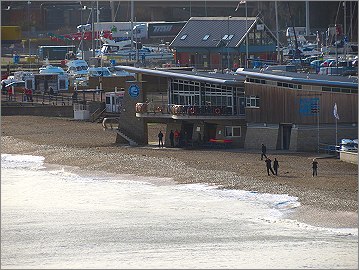 Pier swamped, never seen the water that high before, and Seasports Centre menaced.
LATEST FROM DDC:
The Leader of Dover District Council would like to thank the local community and all partner agencies for the great community spirit and partnership work in the district during the flooding situation over the last two days.
A wide range of agencies has been working closely together to undertake all necessary actions and monitor the situation. The Council has worked closely with a wide range of agencies, including the Environment Agency, Kent County Council and Kent Police, and private contractors.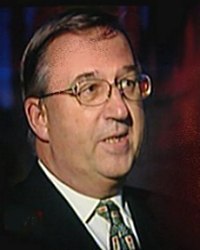 Cllr Paul Watkins said: "We would like to say a big thank you to the local community and to all our partner agencies who have worked together so well during this emergency. We will continue to monitor the situation over the weekend."
* *
See more on the Tides below.
Well done getting that one Howard. great stuff! Yes it looks like a serious and mighty lifting device..cant get much of a pic of it myself

Friday, 6 December 2013 - 16:21
Post 309
howard mcsweeney, dover
bit of a give away here but this vessel has the huge piece of machinery to be transported through dover to sellinge on sunday.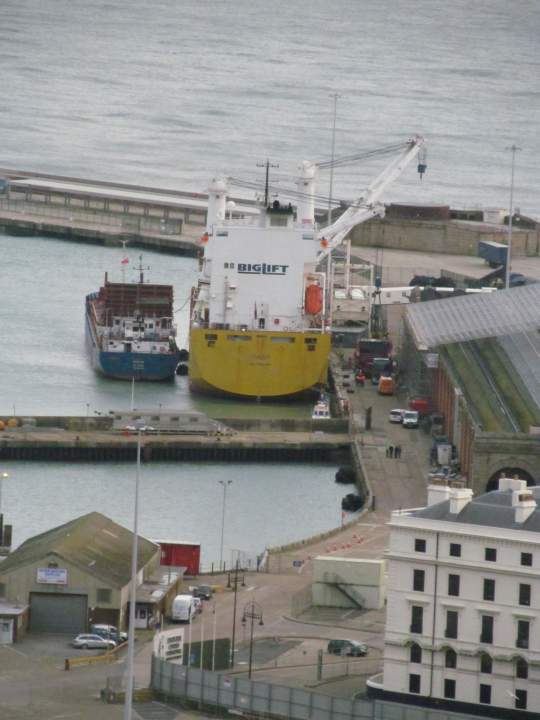 Friday, 6 December 2013 - 15:36
Post 308
PaulB, Dover
On the way back from Christmas shopping in downtown Dover we saw some of the DHB team leafleting cars along the seafront advising people not to park on the seafront later due to severe weather/very high tides and danger of flooding. Of course the sea is calm at the moment but if the wind whipped up there could be a tricky situation indeed. The bridge was closed and several areas around Cullins Yard were flooded because of the high tide in Wellington Dock.

Friday, 6 December 2013 - 15:20
Post 307
howard mcsweeney, Dover
thanks for info john, great photos all round - the port seems to have coped admirably with the conditions and only closed for a very short time.

Friday, 6 December 2013 - 12:47
Post 306
PaulB, Dover
Just to reinforce the level of difficulty out there..will show the two emails from the Port of Dover's Barbara Buczek which came in during the dead of night...showing the latest first
Port re-opens 02.53
----------------------
We are pleased to confirm that the Port of Dover is now open and ferry services have resumed. The Port was closed due to adverse weather conditions and a power outage caused by unusually high tides. The Port and ferry operators will now continue to work together to ensure that services are running with minimum disruption. Please note that there may be initial delays to services as the Port re-opens.
Passengers are advised to check with their ferry operator for further updates and consult our website (www.doverport.co.uk) or twitter account (@Port_of_Dover) for the latest information.
We apologise for any delays or inconvenience as a result of the closure but you will appreciate that the safety and security of everyone is of the utmost importance.
EARLIER :
Port closure 01.31
---------------------
Due to adverse weather conditions and some absence of electrical power the Port of Dover is currently closed. The primary concern of the Port and ferry operators is the safety of customers and staff. Passengers are advised to check with their ferry operator before travelling and consult our website (www.doverport.co.uk) or twitter account (@Port_of_Dover) for the latest information.
Having earlier assessed the potential impact of the weather conditions and taken suitable pre-emptive action to minimise its effects on the Port, we will continue monitoring the situation closely in liaison with the ferry operators in order to re-open the Port as soon as possible once it is safe to do so.
Please note that there may be delays to services when the Port re-opens.
We apologise for any delays or inconvenience as a result of this closure but you will appreciate that the safety and security of everyone is of the utmost importance. All customers are asked for their full co-operation and support.
* *
The above news follows on aptly from Eds pictures below which show the extraordinary tidal surge situation as it was happening up close.
Great work again Ed.
Have had some info through from ColetteB..those scheduled to meet the Black Watch have been cancelled. She was due in today but because of the horrendous weather...look at it in the North Sea in particular, the ship is delayed. Not surprising at all. Not sure now when she will get here.
So Jan as a cruise liner fan you wont be able to see it for the moment.
John smashin' pictures there below - thats the very one. The name of the company rolls off the tongue..so easy to remember..lol


PS: An unusual ship called Tracer has taken up the position formerly occupied by the aforementioned unpronounceable fishing vessel.

Friday, 6 December 2013 - 06:56
Post 305
Ed Connell, Dover
Took the first photo at noon to show the space where the anchors were removed from beside Port Control and mounted in town. Therefore makes an interesting comparison with the second one which shows the height of the tide just after midnight. The last two show the tide coming close to overtopping the piers. Pitch black of course but the top half of the Yokohama fenders were riding above the quays.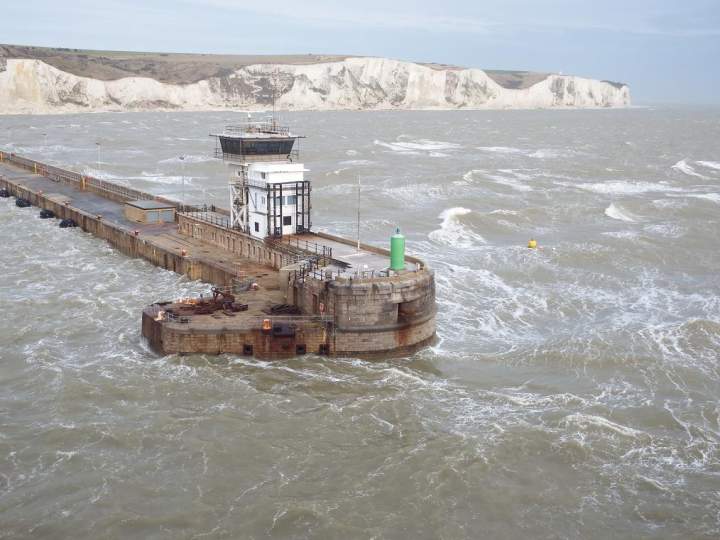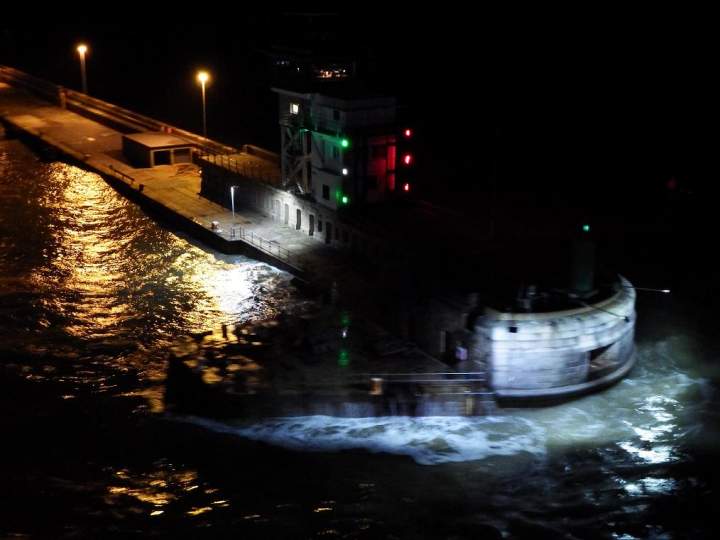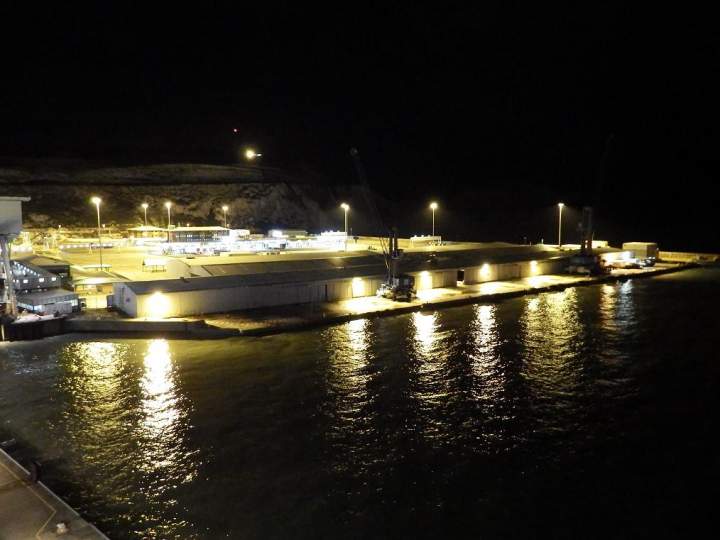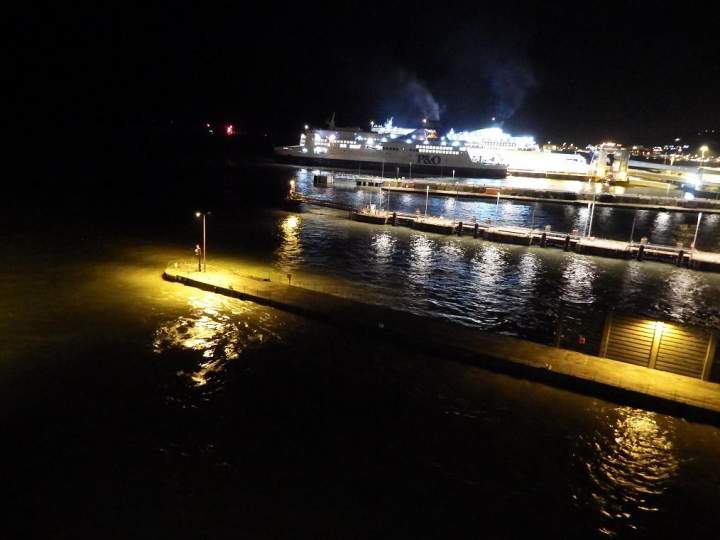 Friday, 6 December 2013 - 02:47
Post 304
JanT, Dover
Staff at MyFerryLink will be breathing a sigh of relief that their jobs are there for the moment, and as has been said good luck for the future.
Some good information below from DHB and Laura Sandys as ever keeping us up to date.
And to note one last cruise ship on the 23rd to take some lucky people off on a Christmas cruise.

Thursday, 5 December 2013 - 17:04
Post 303
John Mavin, Dover
The ship Howard saw........ No penalties for not remembering the name there Paul.
She's the Cornelis Vrolijk Fzm, operated by a company called (wait for it!) ....... Cornelis Vrolijk's Visserijmaatschappij BV.

She calls at Dover from time to time, and as far as I can see it's usually for a crew change.
Here she is from a few years ago.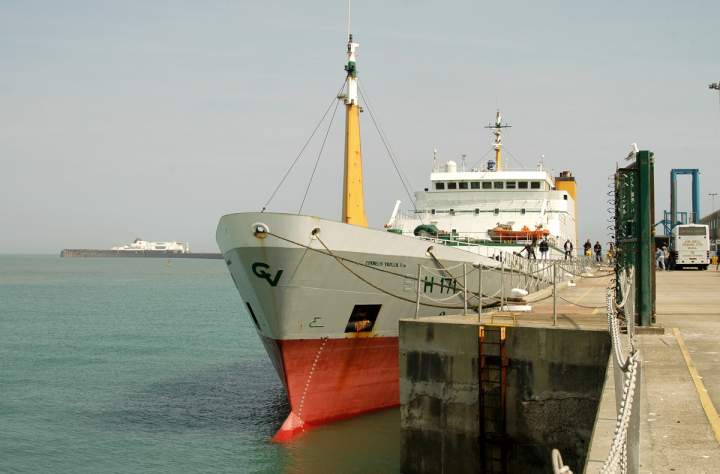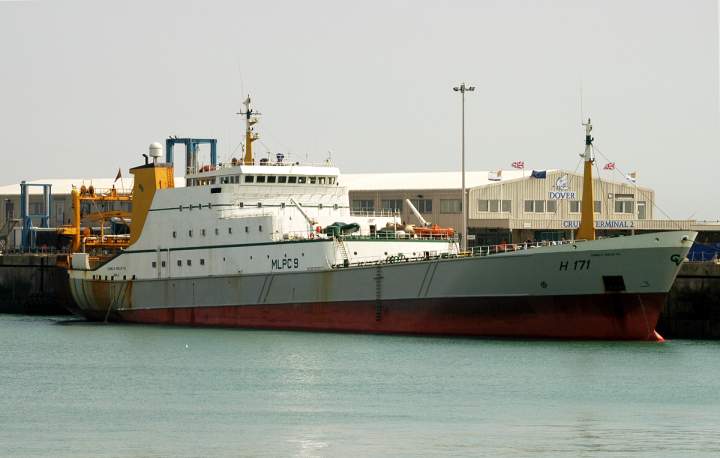 Thursday, 5 December 2013 - 15:28
Post 302
PaulB, Dover

Had some tidal surge concerns in from the Port of Dover and from Laura Sandys MP for Thanet South.
Here we go..

________________________________________

Serious Risk of Flooding on Sandwich Coast

Call 0800 80 70 60 to report an incident. Visit www.environment-agency.gov.uk/homeandleisure/floods or follow @EnvAgencySE on Twitter for the latest information.

"I would like to make all local residents aware of the flood warning that has been issued for areas along the Sandwich Coast for Friday. There is a severe flood alert for The Quay in Sandwich, with serious warnings for Sandwich Town and the Discovery Park Site and a general alert for the entire coastline from Pegwell Bay to Deal.

"I would strongly advise people to avoid all coastal areas on Friday where possible until the tides have subsided, as there is a very strong chance that beaches, coastal paths and promenades could be flooded and pose a significant danger.

"I have been in close contact with the Environment Agency to ensure that all possible steps are being taken to protect people and properties ahead of tomorrow's forecast events."


Anyone concerned about flooding should contact Floodline on 08459 881 188, or call 0800 80 70 60 to report an incident. All up-to-date information can be found online at www.environment-agency.gov.uk/homeandleisure/floods
______________________


Port of Dover - possible tidal surge -
Press Release

05 December 2013

Port of Dover prepares for possible tidal surge


The Port of Dover has been working hard with its customers in order to prepare for the possibility of a tidal surge as gale winds combine with high spring water tides later today.

Last night, staff conducted a full scale inspection of the Port estate in order to assess the potential impact of the predicted weather conditions on Port operations and on neighbouring businesses and residences.


The safety of customers, staff and the local community is paramount and the Port will be taking the appropriate action to mitigate the effects of the weather as far as possible.


The Port advises ferry customers to contact their chosen ferry operator before travelling and to keep updated via the Port's website (www.doverport.co.uk) and twitter feed https://twitter.com/Port_of_Dover.




Thursday, 5 December 2013 - 15:05
Post 301
PaulB, Dover
THE STORY GOES ON FOR MY FERRY LINK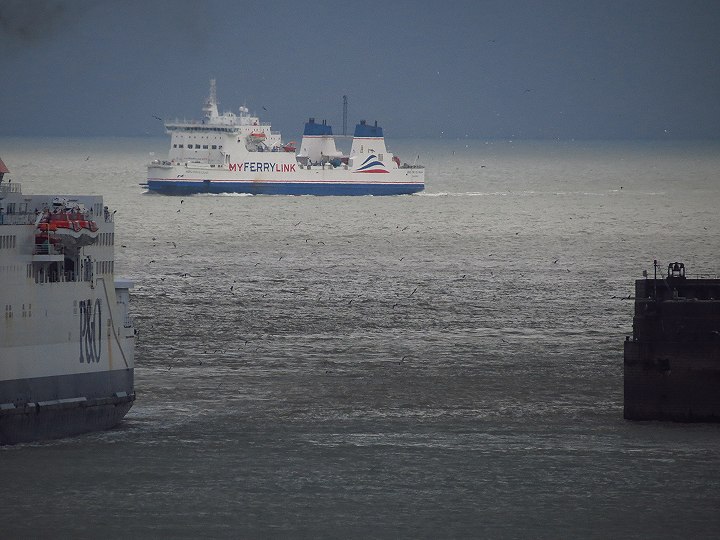 LATEST FROM MY FERRY LINK:
MyFerryLink is looking forward to 2014 and a bright future on the English Channel following wednesday's announcement that the decision of the Competition Commission calling for the company to cease operating from Dover has been quashed.
The Competition Appeal Tribunal found that the Competition Commission did not have jurisdiction to investigate MyFerryLink as the acquisition of certain former SeaFrance assets did not constitute a merger.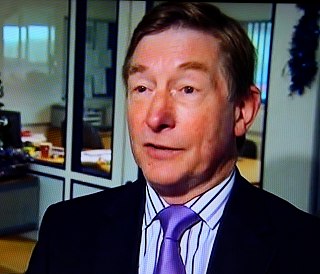 MyFerryLink managing director Robin Wilkins said:
"We are delighted with the ruling. We anticipate that this will finally enable us to build our business without further legal challenges.
"We are already the highest rated cross-Channel operator and have built a substantial business based on quality of service and value for money. This is a very good day for our staff, our customers and our future customers."
Ends
___________________________
Fascinating developments indeed, some feel the story is not entirely over yet but certainly its a serious boost for MFL and their 600 staff members...who will be grateful today to be holding on to their jobs in these difficult times.
Good luck to them.
Top picture shows the familiar but sometimes overlooked Nord Pas de Calais battling through the gloom a couple of days ago. My Ferry Link have three ships in action, the Nord freight vessel above, plus the Rodin and the Berlioz.
Other picture shows the Managing Director Robin Wilkins.
Thanks for the reminder about the cruise liners below there Colette will keep an eye out for sure.
Good spot that Howard. A fishing trawler with an unpronounceable name it was, I made a mental note of the name only to promptly forget it again. It appears she has left us now...cant make her out through the early gloom as I write anyway.

Thursday, 5 December 2013 - 07:07