Wednesday, 28 June 2017
Dover Lifeboat in recent action. Long range picture...
doverforum.com/sea-news
Featuring all the ships that come and go and work at the Port of Dover with further coverage of Ramsgate, Calais, Dunkerque.
Email:dover7@msn.com to send SEA NEWS pix or info.... or click ADD YOUR COMMENT below to post direct, no membership needed. Use our SEARCH ENGINE below to find all sorts on the SEA NEWS pages..more than 180 now with more than 3666 nautical posts. Posts welcome. Max of 5 pictures preferred per post. Sea News Editor Paul Boland.



Sea News Dover:



P&O Ferries give Lifeboat £10,000...see 3933.
DFDS Cycling Special : Tour de France see 3902.

P&O visit St Richards School 3904.
P&O Ferries award surprise Bursary.... 3816.
BEST EVER FIRST QUARTER FOR DFDS...see below..3813.
Highest ever Q1 Freight Volumes for P&O see 3623.
Type Cruise Visits in search engine below for the latest cruise ship arrivals..
in fact you can find anything in our Search Engine.
Post 3820
Sea News, Dover
Yes they all came to see the Fireworks last night, every parking space was full as people waited all agog with anticipation of the display to come, and it didn't disappoint. This first picture below was taken while it was still bright...there was still a half an hour to go before the display started and even more people came. Yours truly dangled out of the 'observation tower' alarmingly to get the following picture...hold on to your hat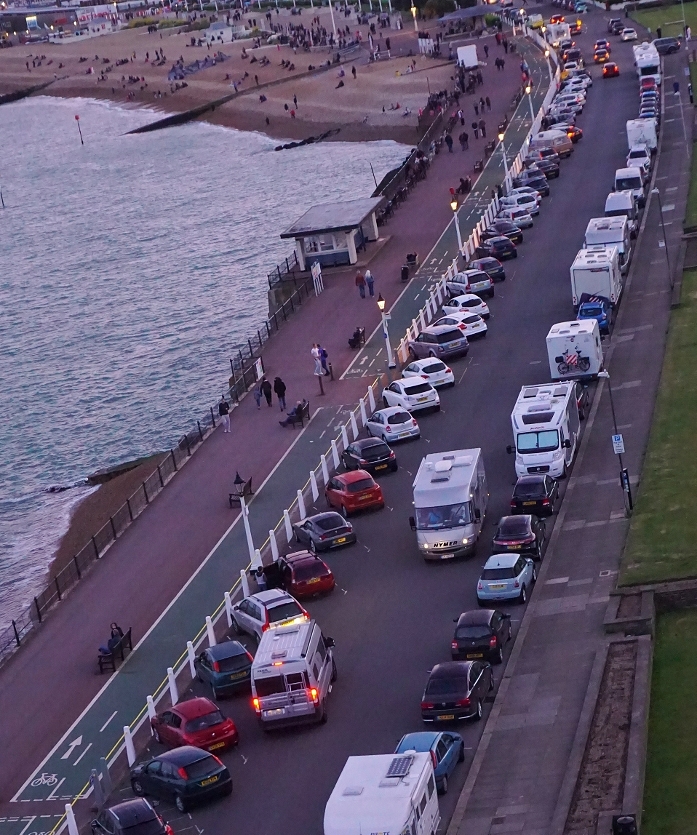 And then they started.... see the tugboat bottom left..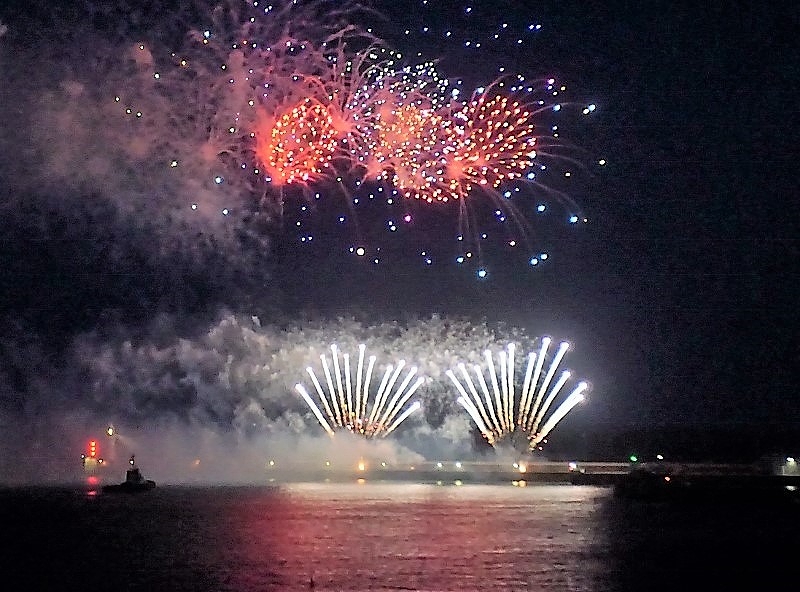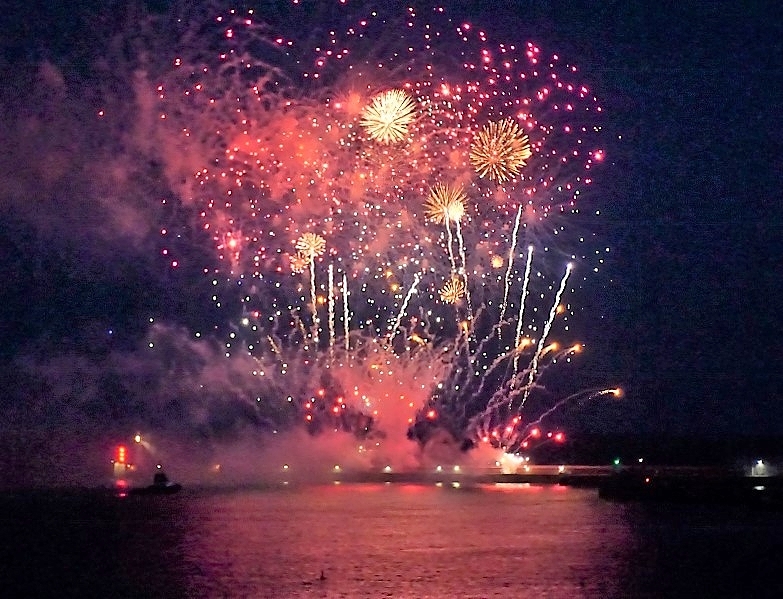 We all love a firework and will go miles to see 'em.
It was a great evening at the Port of Dover. At 8.45pm the Saga Sapphire moved off with both tugs spraying furiously into the evening sky. The ships horns sounded. Saga Sapphire waited just offshore, just outside the harbour...then Saga Pearl followed in quick succession. Tugs still a-sprayin' ..Both ships waited offshore, the crowds built up onshore...and then at around 9.25pm the fireworks blasted into the night sky and cheered everybody up.
Well done Saga.
Then the cruise liners moved away and in its own way the dredger Sospan Dau provided its own night time display with all lights blazing as she worked away. Here she is below...these pix from a day earlier...
PaulB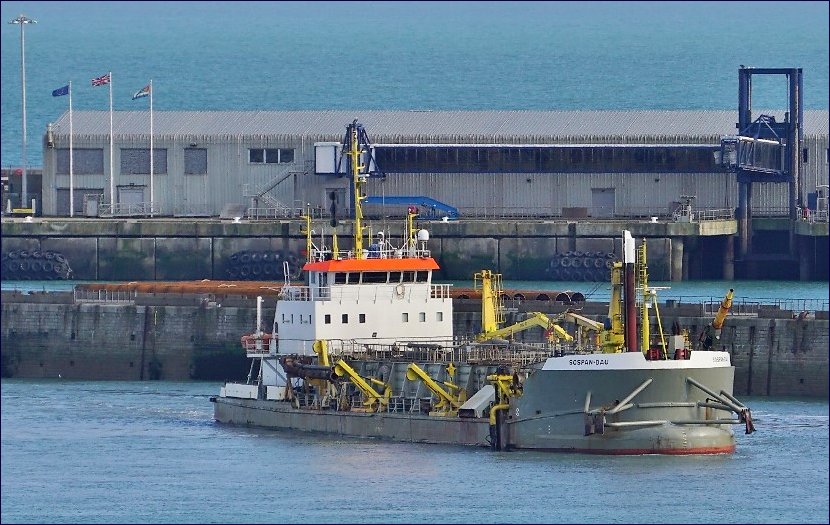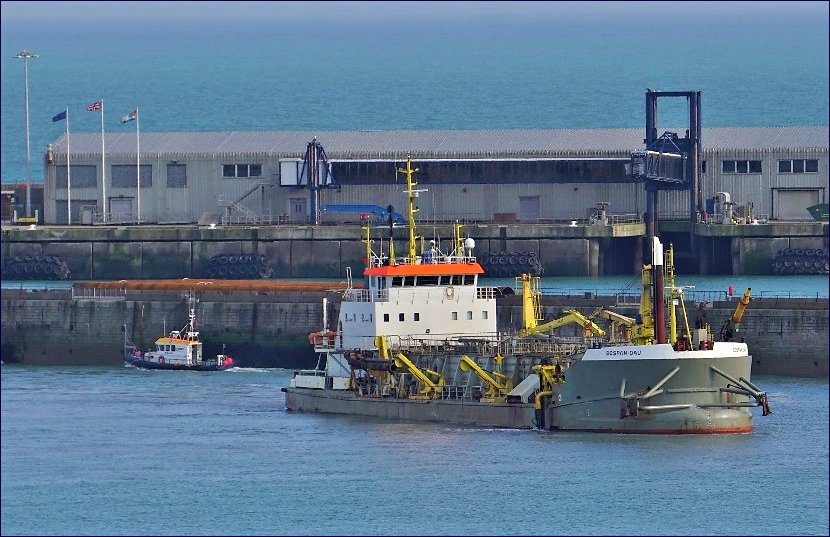 Cruise Liner Artania is approaching...
Sunday, 21 May 2017 - 05:24
Post 3819
vic matcham , Dovor
You all seem to be in the right place at the right time, well done.

Saturday, 20 May 2017 - 06:59
Post 3818
Sea News, Dover
This is a big day for cruise company Saga here at the Port of Dover as they celebrate 20 years of sailing from this Port. Now here below we have pictures of the Saga Sapphire arriving yesterday morning early...greeted enthusiastically and warmly by tug Doughty in celebration mode.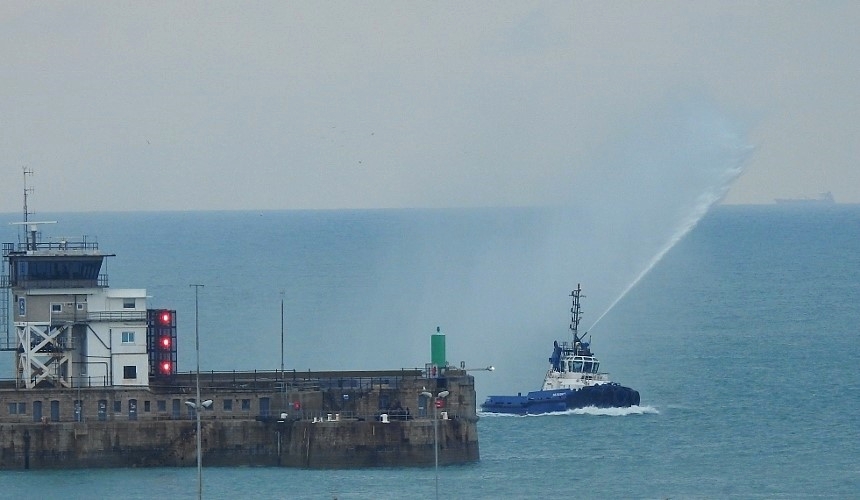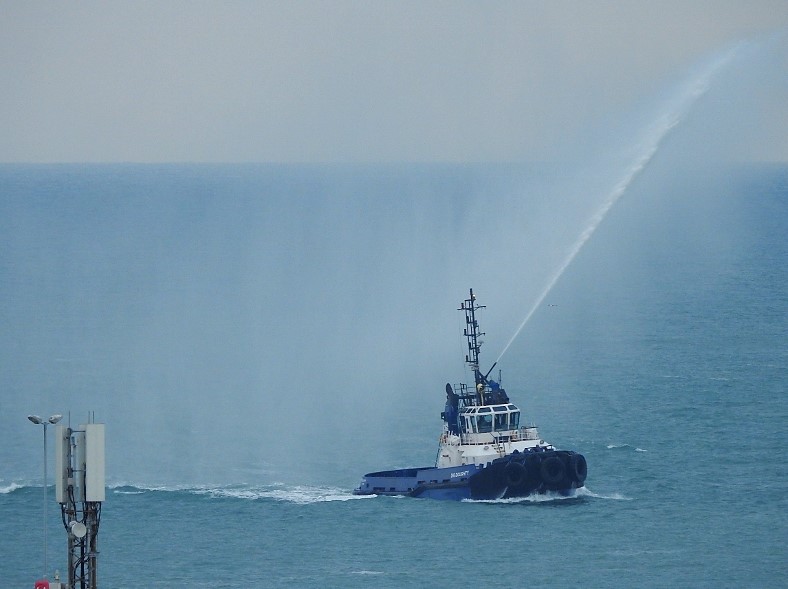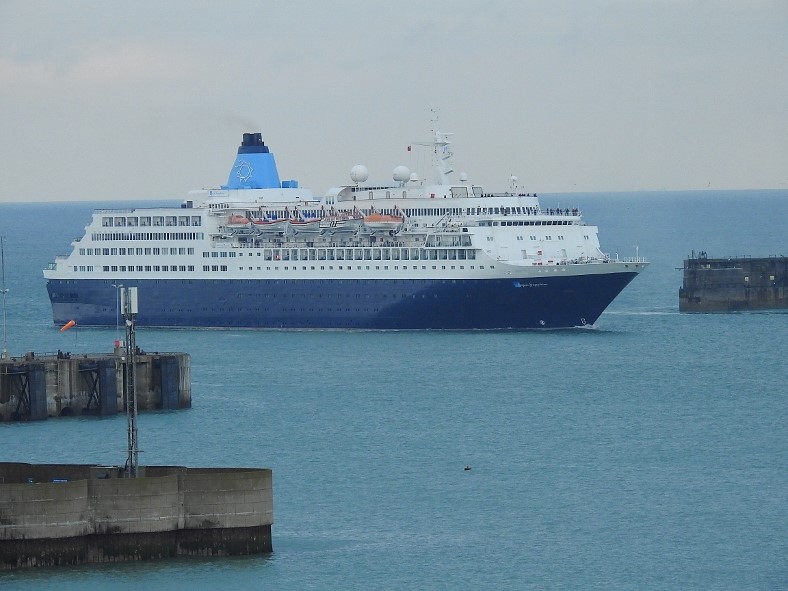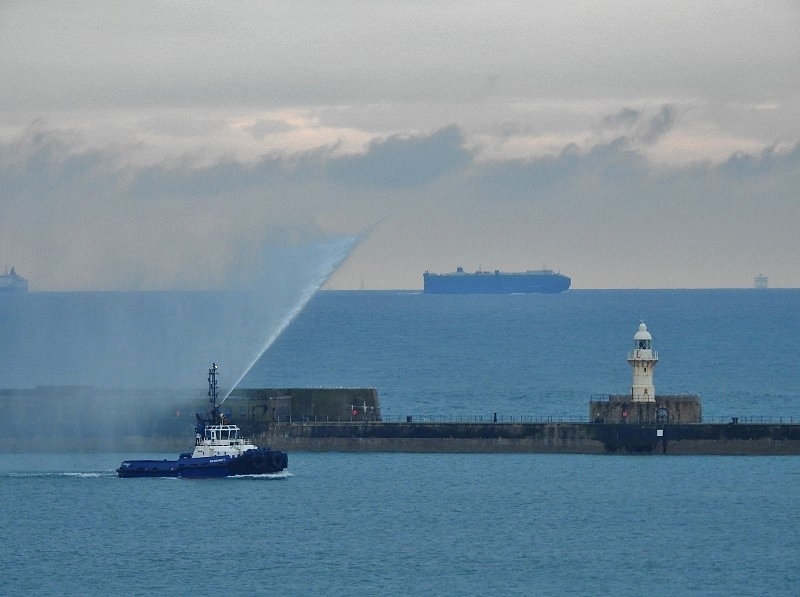 Don't forget there are FIREWORKS this evening to celebrate. Come down to the seafront around 8.30PM and that should get you here in time. According to the info we have...kick off time is 8.45PM.
This item was temporarily PINNED as a tribute to both the Saga Sapphire, which is still here in Port today, and SAGA as a company for their long association with Dover.

The Saga Pearl has now joined the party..so we have two Saga ships in.
Good work below Mike

Saturday, 20 May 2017 - 06:03
Post 3817
Mike J., Dover
The tug WILLPOWER came up from Southampton Thursday evening to collect a barge & sailed about 0800 Friday morning, returning to Southampton.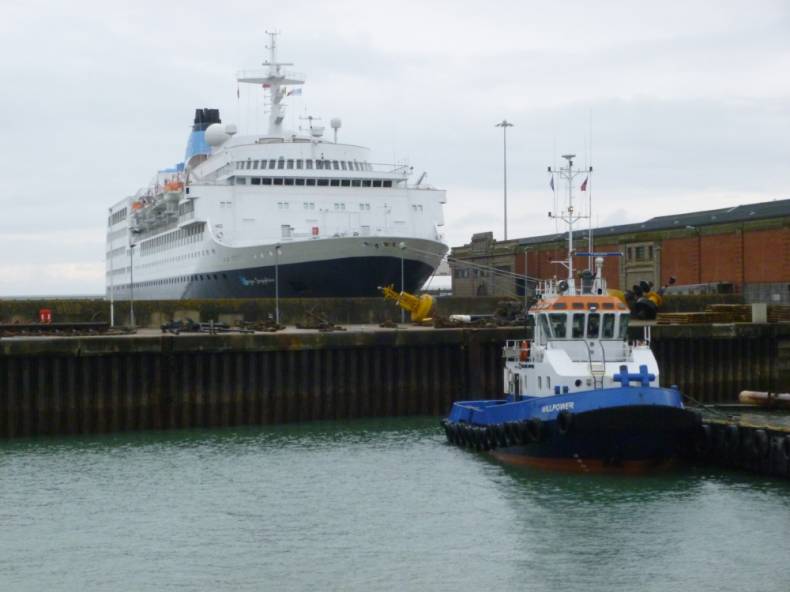 SAGA SAPPHIRE was also in port on Friday, arriving from Stavanger about 0700 & remaining overnight for Saturday's Saga celebrations, including the fireworks.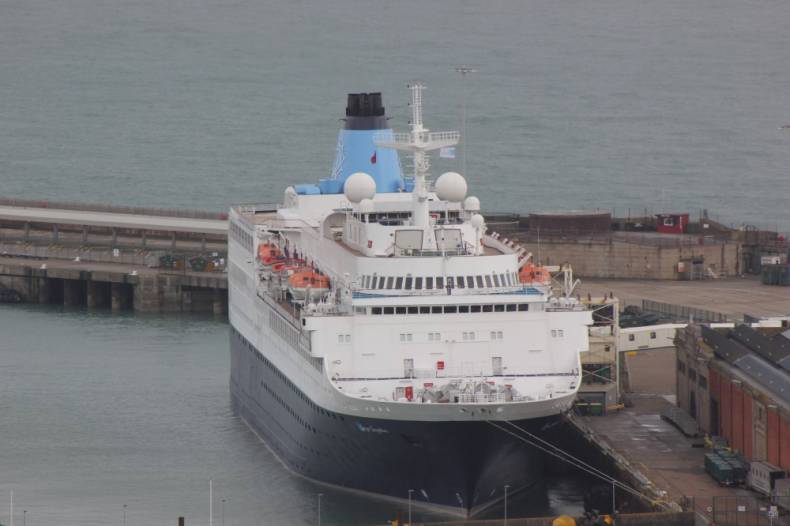 GRUMPY continued her almost-continuous taxi service between the Tidal Basin & the piling barges & other DWDR craft.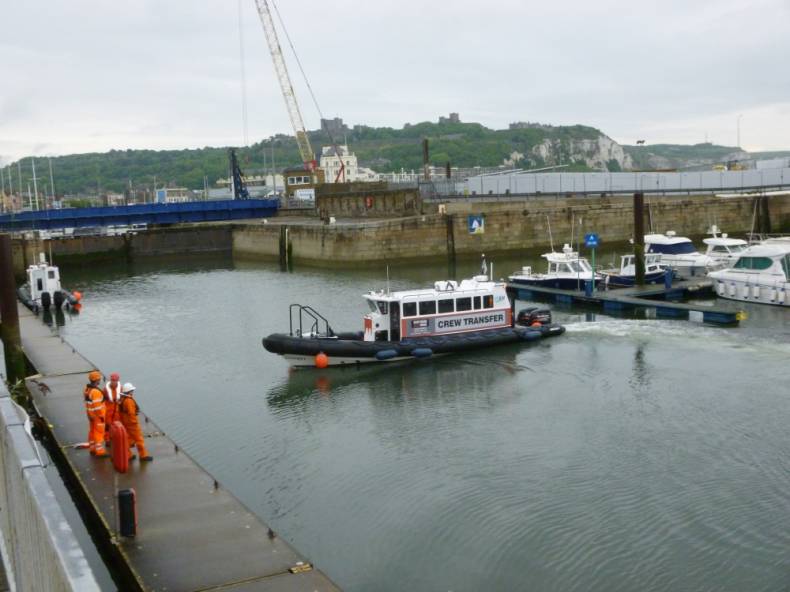 Saturday, 20 May 2017 - 00:28
Post 3816
Sea News, Dover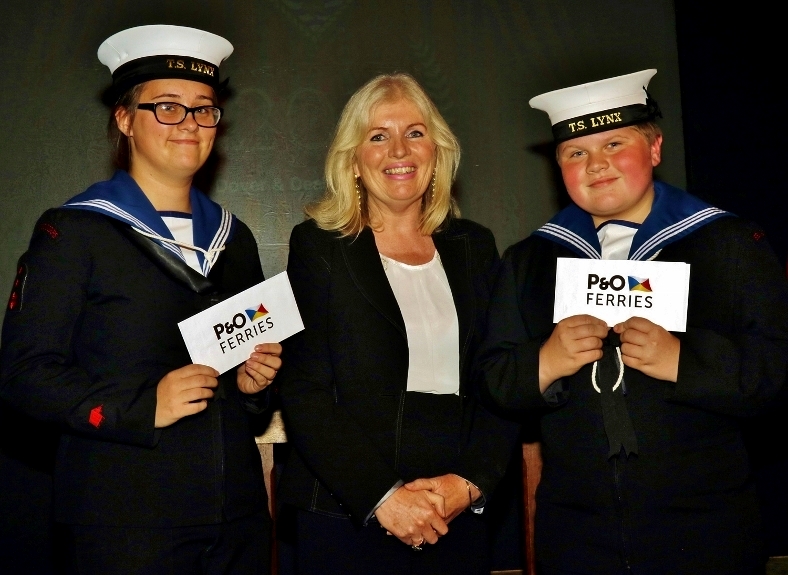 TWO DOVER & DEAL SEA CADETS AWARDED SURPRISE P&O FERRIES BURSARY
____________________________________________________________________
TWO lucky local sea cadets have been awarded a surprise P&O Ferries bursary worth £275 each at the Annual Sea Cadets Awards and Presentations Evening in Dover last week.
The special P&O Ferries bursary was awarded to Leading Cadet Laura Potts (17), who was named '2017 Cadet of the Year', and Cadet First Class Alex Blyth (13), who was named 'Most Improved Cadet', respectively. Laura and Alex did not know about the special award, which was presented by P&O Ferries' Corporate Communications Officer, Jacqueline Burns (pictured), in front of 30 other friends, cadets and juniors from the Dover & Deal Sea Cadets, which forms part of the UK's oldest nautical youth charity.
The bursary allows Laura and Alex to take part in a week-long training exercise onboard a dedicated vessel, learning many different vital skills including teamwork, navigation, engineering, meteorology and catering. They will be onboard 6 days/5 nights and make long term friendships built upon fun and adventurous activities.
The award ceremony was held in front of a packed audience of 180 people, at Dover Town Hall, with live music, and a video of the previous years' achievements. As a Sea Cadet you can go to sea, learn to sail and do adventure training, plus get extra skills to give you a great head start in life.
Jacqueline Burns, Corporate Communications Officer at P&O Ferries was visiting the Unit on 18 May 2017 with a presentation on careers at P&OF to the whole unit.
SLt (SCC) Sarah Butler RNR said: "Dover and Deal Sea Cadets is very grateful to P&O Ferries for this sponsorship. The bursaries will provide the opportunity for these two cadets to experience life onboard one of our three offshore vessels (TS Royalist – sail training brig, TS Jack Petchey and TS John Jerwood – both motor training vessels) learning many different skills including teamwork, navigation, engineering, meteorology and catering. They will be on board 6 days/5 nights and make long term friendships built upon such adventurous experiences. Bursaries of such training enables young people from varied backgrounds and often with limited family resource to be able to experience this often once in a lifetime opportunity."
P&O Ferries' wider community stakeholder programme offers partnerships with schools, colleges, charities and businesses within the local community. This is a totally free initiative. If you would like your school or club to be part of the P&O Ferries community stakeholder programme, please contact ....
communications@poferries.com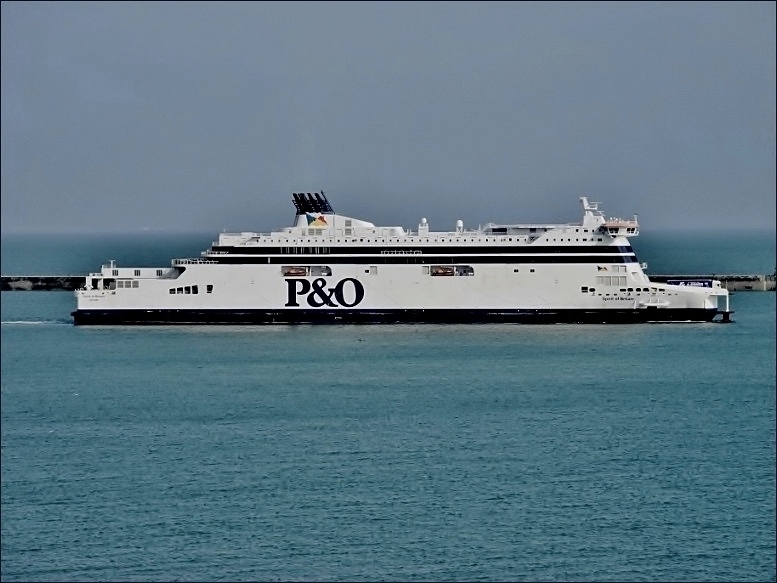 Ends.
* *
Many thanks to the team at P&O Ferries for the above info. Always welcome.

Thanks to ColetteB for the latest listings in the post below...
some exciting visits coming up there.
Colette mentions the final visit of Balmoral coming up...and here she is departing after her last visit, heading to Stavanger in Norway on a murky evening...while in the foreground you can see Northern Wind which was featured earlier during our coverage of the Dover Marina Open Day ( see posts 3805, 3807 ).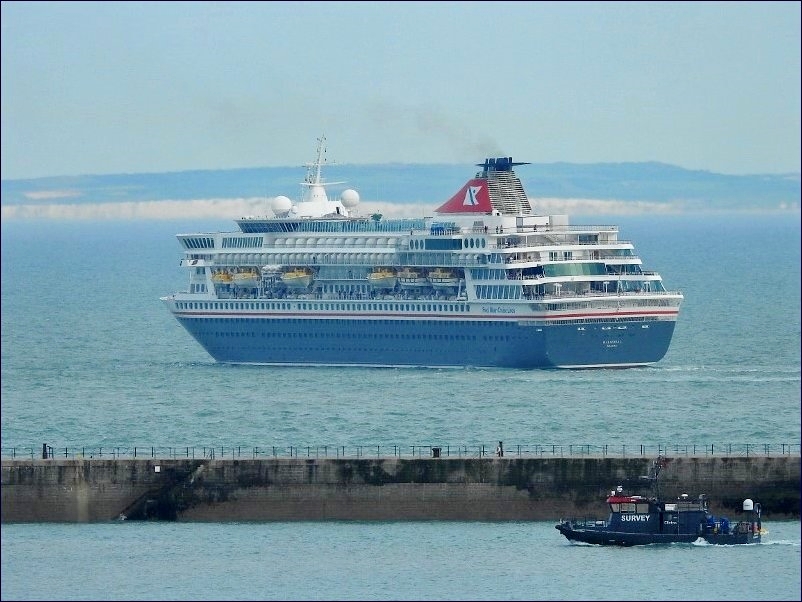 SAGA SAPPHIRE is approaching as we speak.
FIREWORKS: Saga are celebrating 20 years of cruising in Dover this weekend and are having a firework display on Saturday night May 20...come down to the seafront and enjoy. Time approx. 8.45PM.
Friday, 19 May 2017 - 06:27
Post 3815
Colette B, Dover
CRUISE VISITS
_____________
Once again we have some wonderful old friends cruising into Dover over the next couple of days.
On Friday May 19th, Saga Sapphire leaves for her 17 Day Anniversary Round trip. This is to celebrate 20 years of Saga cruising as Saga Sapphire returns to some of their most popular ports including Lisbon, Malaga, Livorno and Civitavecchia which were visited two decades ago by Saga Rose on the inaugural Saga cruise. Also visiting the Cote d'Azur, Corsica & Gibraltar. She arrives at CT1, 08.00 leaving 20.00 hours, T/R.
Someone get me on this cruise!

Then on Saturday May 20th Saga Pearl II starts her 9 Day 'Norwegian Fjord & Fireworks' cruise taking in Amsterdam & Bremerhaven along the way. Arriving here at CT2, 08.00, departing 20.00 hours, T/R.
The following day Sunday May 21st we welcome the Artania back to Dover, she was last with us in September 2016. She is cruising in from Venice whilst on her 16 day cruise to Bremerhaven, arrives CT1, 08.00, leaving 18.00 hours, PoC.
Then on Tuesday May 23rd a very big welcome to the Royal Caribbean's 'Vision of the Seas'. She last visited us back in August 2013 so it's great to have her back here again. She is on her 12 Night Round Britain cruise from Amsterdam, calling at Scotland, Ireland & Guernsey. She is arriving here at CT2, 07.00, departing 20.00 hours, PoC.
Another Double Whammy on Wednesday May 24th 'when you wish upon a star'…. Yes, you've guessed it, Disney Magic is cruising all the way from Port Canaveral, Florida, USA. She is calling to say Hi on her way to Copenhagen, arrives here at CT2, 06.00, leaving 20.15 hours, PoC

On the same day is our dear friend Balmoral at the end of her Norwegian Fjords cruise, this will be the last time she visits us this season, we look forward to welcoming her back to Dover in 2018. She is arriving here at CT1, 07.00, departing 11.00 hours, Debark only. She heads on up to Newcastle for her next cruise.
That's it for now, I will be back with the end of May cruise calls soon

Ah! Thanks Vic for the lovely compliment....... The Dover Marina Open Day was buzzing, lovely weather and lots of people milling around the various stands. Children and adults alike thoroughly enjoying their visits on the Dover Lifeboat, trips on the beautiful boat FireFox, exciting jaunts on the Bronze Age Boat and lots more. Well done to The Port of Dover and all who made it happen

Thursday, 18 May 2017 - 11:09
Post 3814
Sea News, Dover
We have had two cargo ships in over the past few days and here they are...
first up, the Baltic Klipper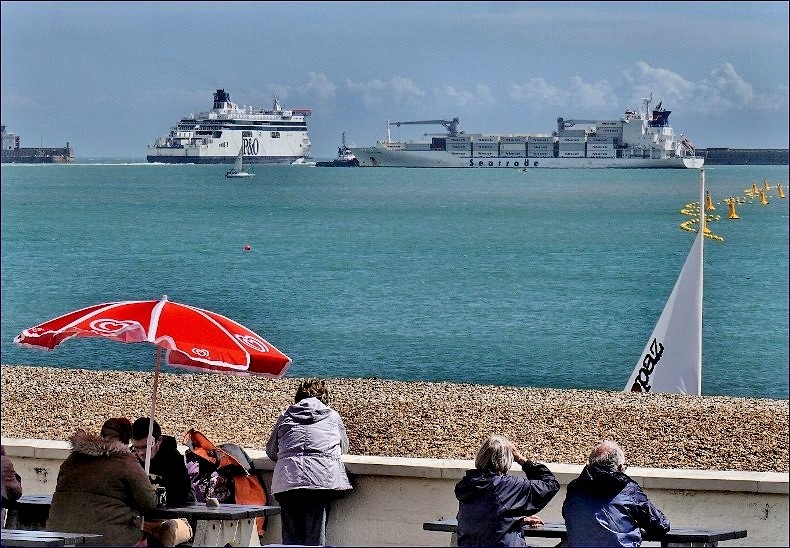 Yes that's the Baltic Klipper arriving on sunday. Yours truly was on his way back from the Dover Marina Open day and saw the arrival across the bay. No zoom lens to hand so a bit of improvisation was needed and there we are above. A great name that...Baltic Klipper.
The following morning Monday, a much greyer day...and she was off to Hamburg.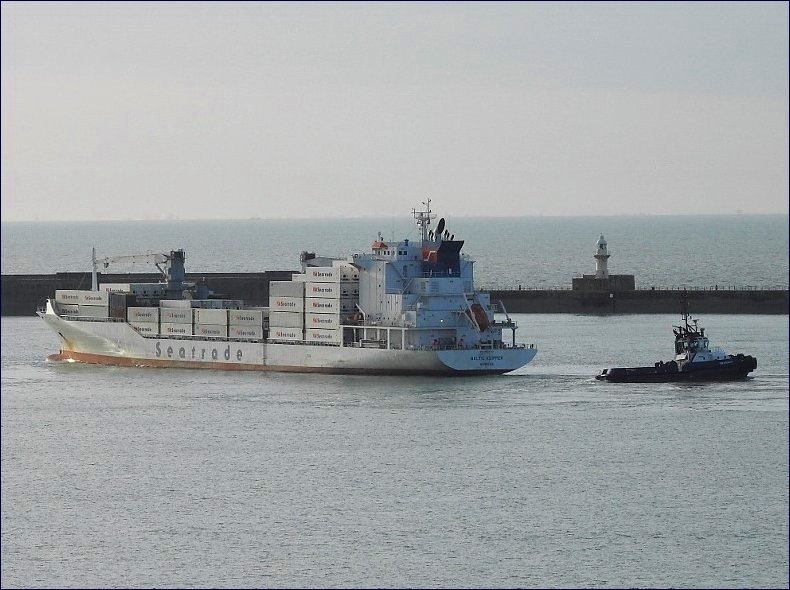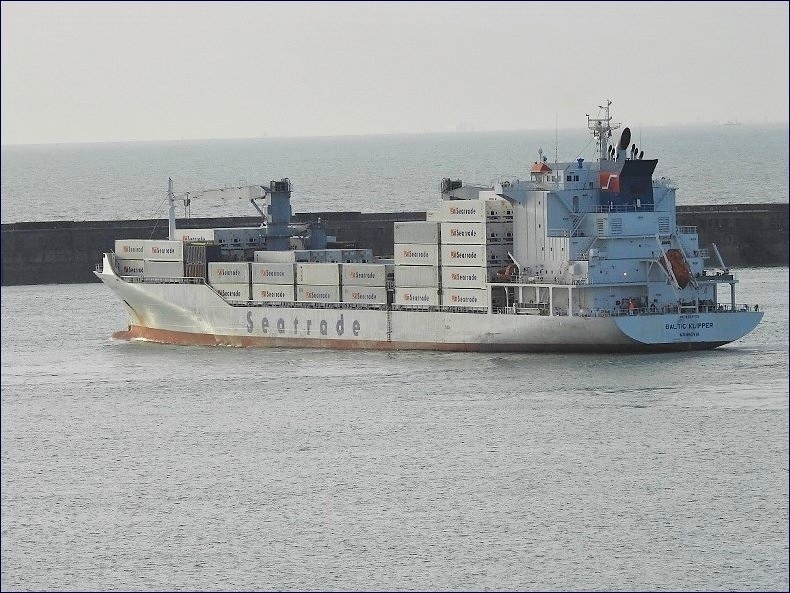 And there she goes above...
Finally the Discovery Bay followed into Port soon after. She left yesterday and although the camera was poised at the ready, it was even fully charged, the ship slipped away and it was missed. Grrrr...the power of distraction. But in the best traditions, here's one we did earlier.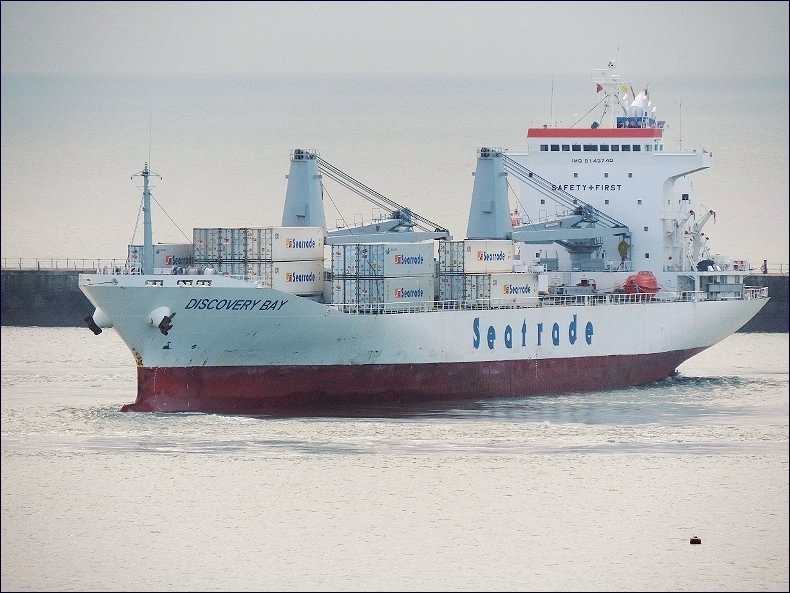 And now the latest from your local MP Charlie Elphicke. An interesting take on the Border dilemna after we leave the EU.
NOTE: As there is an Election in process, yours truly is not endorsing one side or the other... PB.
Border treaty benefits France as much as Britain
______________________________________
France has a new president. And I believe there is good reason for optimism in Dover and Deal about the new French leader.
Because Emmanuelle Macron may be a more positive force for Britain than people expect. With him there is the potential to forge a deeper relationship with France and reach an accommodation with Europe that will benefit both us and the EU. To strike a New Entente Cordiale – a stronger deal between Dover and Calais.
Five years ago I sat opposite Emmanuelle Macron, the then economics adviser to President Hollande of France. I was leading a cross-party Parliamentary delegation to discuss the EU and what kind of settlement Britain might negotiate.
We all thought he was incredibly young to be doing this critical job. Which is what they said when he later created his own party and ran for the presidency. Just as in his campaign, Emmanuelle Macron impressed us all from the start. He clearly wanted to see France pass the structural reforms that we battled so hard for in the 1980s and now take for granted. He was pro-European, yet struck us as incredibly pragmatic as well. He was also a hard-headed negotiator from his days as a deal-maker in the City of London. If anyone can turn France around, he can. He may well to see it is pragmatically in France's interest for our two nations to enjoy closer ties as we leave the EU.
Yet we need to plan now to make sure trade continues to flow freely – whether there is a deal or no deal with the EU. Dover is the gateway and the guardian of the nation. The port handles £120 billion of imports and exports every year. More than 10,000 freight vehicles pass through the docks each day.
Gridlock at Dover and Deal will gridlock the UK economy too. We've seen in recent years how finely balanced the infrastructure is and how problems can swiftly spiral. Tailbacks in 2015 caused by Calais strikes were estimated to cost Britain's economy £1 billion. In 2016, a lack of French border police at Dover caused huge tailbacks on the roads to the port.
That's why I've worked with the ports, shipping and haulage industries to develop a detailed plan to ensure order at our border and that we are ready on day one when we leave. I've been working closely with the French too – and the plan is also backed by Xavier Betrand, president of the Calais and Dunkirk region.
In less than two years we will be leaving the European Union. It is vital that we are ready on day one for every eventuality – particularly at the Dover and Deal frontline. The truth is we can make a massive success of Brexit. By taking action now with a queue-busting plan we can ensure that we are ready.
Charlie Elphicke MP for Dover and Deal.
Ends
Don't miss that excellent news below from DFDS. Thanks to the team there once again for sending the info through.

Thursday, 18 May 2017 - 06:24
Post 3813
Sea News, Dover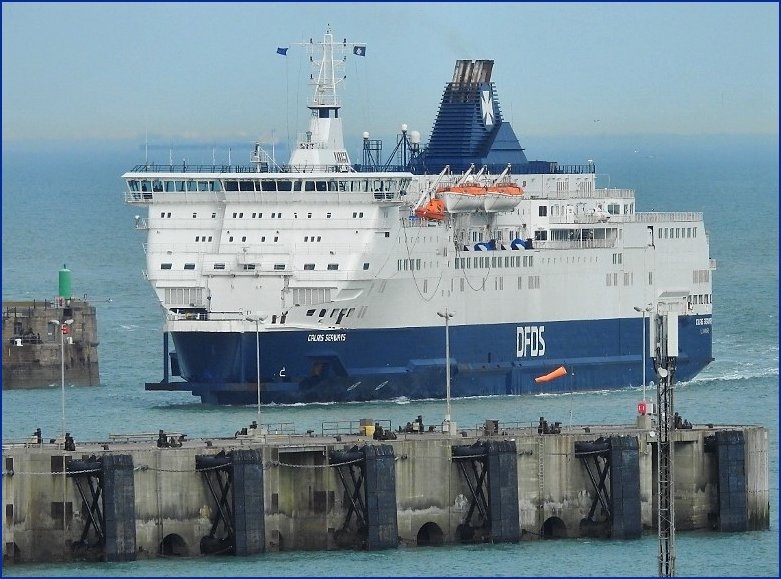 DFDS POSTS BEST EVER FIRST QUARTER RESULTS
Ferry and logistics operator posts four per cent increase in revenue for first three months of 2017 – its best-ever first quarter result
Profit before tax was up by 10 per cent thanks to strong freight performance despite slightly weaker UK passenger numbers due to the late Easter
______________________________________________________________________________________________________
DFDS has reported a strong start to 2017 with revenues for the pan-European ferry and logistics company up four per cent in the first quarter of the year.
In an indicator of strong underlying economic trends, freight volumes and UK-Continental trade continues to grow and the company reports an 10 per cent increase in shipments on its North Sea freight routes and a 3 per cent rise in freight on its cross-Channel routes from Dover to France. First quarter revenues for the group were €432m (£363m), compared with €414m (£348m) for the first three months of 2016. This helped the company to its best-ever first quarter result.
Freight volumes across the company's route network, including services from the UK to Holland, France and Scandinavia were up by seven per cent. This helped its Shipping Division to a first quarter profit of £42m, despite lower levels of passenger activity during the off peak season.
Kasper Moos, vice president for DFDS in the UK, said: "We continue to deliver solid results despite challenging market conditions and we're delighted to have recorded our best-ever first quarter. Our continuous improvement is driven by hard work, an intense focus on the needs of our customers and our efficient operating model, as well as major investment programmes to improve the experience for customers in the freight and passenger sectors. We'll continue to invest in our digital capabilities and work to grow our business and we're looking forward to adding two new-build ro-ro ships to our North Sea fleet later this year."
DFDS reports a positive outlook for growth in the remainder of 2017, with the business on track to deliver a further improvement on the record full-year earnings recorded in 2016.
-Ends-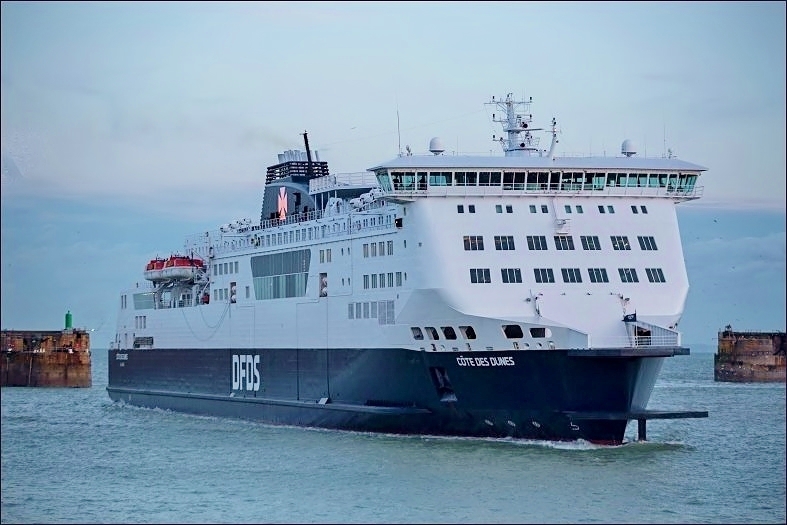 Terrific results above there from DFDS. A great performance indeed in these changing times.

* *
Another one now of the magnificent Pacific Osprey, that's her also at the top of page currently.
You can also see the highly similar Pacific Orca if you type the name in our SEARCH ENGINE above...we photographed that one at a previous time..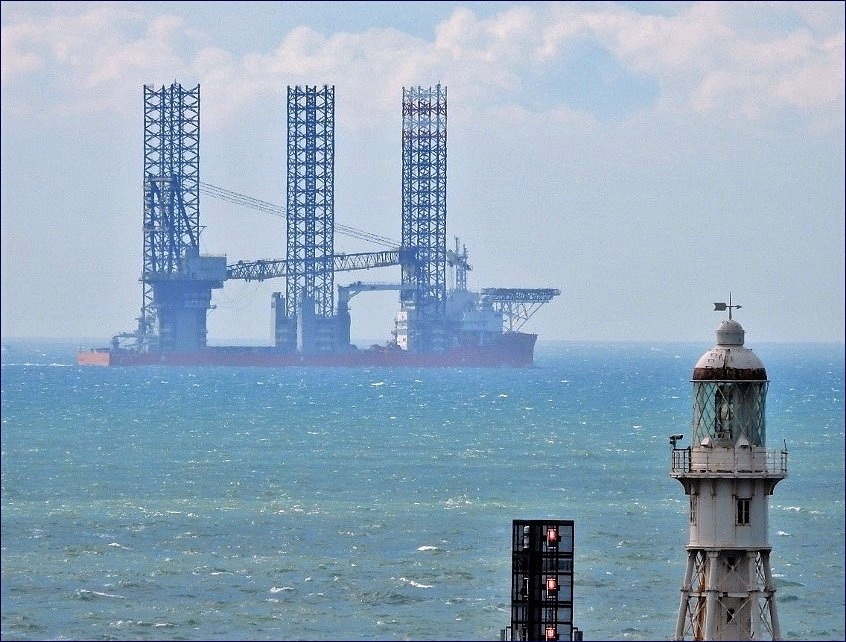 PaulB

Wednesday, 17 May 2017 - 06:40
Post 3812
Sea News, Dover
Many thanks Andrew, very interesting posts below. No worries at all...always happy to see posts from further afield...home ports, immediate French ports ... Calais, Dunkerque etc etc. Paul.

Tuesday, 16 May 2017 - 14:43
Post 3811
Andrew Humphreys, Broadstairs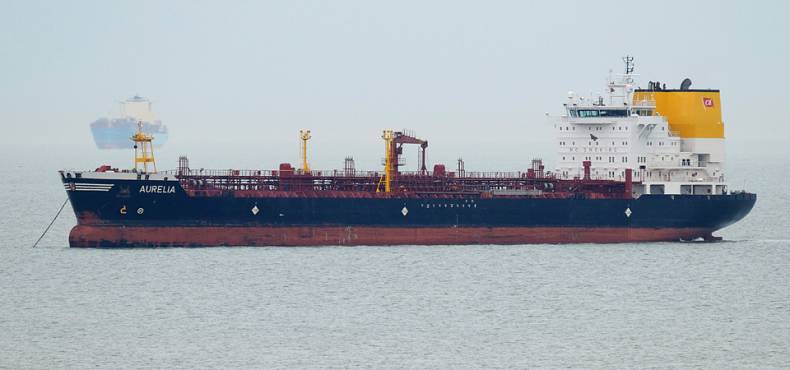 Tuesday, 16 May 2017 - 12:10
Post 3810
Andrew Humphreys, Broadstairs
IMAGE-1

Noting with interest, news and photos taken by Sarah and Ed of shipping in other locations close to Dover I hope Paul will crave my indulgence and allow my posting a view taken close to home of an interesting tanker anchored in the Margate Roads.

The 'Roads' are a wedge shaped area of sea stretching from a narrow point off Birchington along the north Thanet coast to Kingsgate and out into the Thames Estuary as far as the North East Spit buoy, that marks the end of the Margate sandbanks which gives some shelter to the anchorage from the north west.

It has provided a safe anchorage for centuries and in the past, when Dover ferries were smaller, they have sought shelter during severe storms waiting for Dover Harbour to reopen. On one occasion I recorded the Harwich to Hook of Holland ferry amongst them! Nowadays the anchorage is in constant use with ships waiting for berths and 'For Orders' or in other words, another cargo. In recent days over a dozen vessels have been noted and if the ships in the Tongue deep-water anchorage are included, up to twenty! It is a reflection of the current world trading conditions with fewer cargos and slow economical steaming being the norm for vessels between ports.

So why pick on the AURELIA as being interesting, she belongs to the fleet of the German tanker company Carl Butner, often in our ports and seen in the Channel and they have easily recognisable features. Their names have fish and insect themes and a large black silhouette of the creature appears on the bridge front, in this case a butterfly. They have bright yellow funnels with the company house flag and in the case of the AURELIA an enormous funnel casing sets her apart as being recently fitted as a 'test bed' with a 'hybrid scrubber' (no jokes please) similar to those on some of the Dover ferries and being analysed for the reduction of engine sulphur emissions to comply with new standards for vessels using the North Sea. The vessel in the background is the Maersk Labrea, having sailed from London Gateway for a port in mainland Europe, she presumably awaits her 'slot' on the berth.


Tuesday, 16 May 2017 - 12:08
Post 3809
Sea News, Dover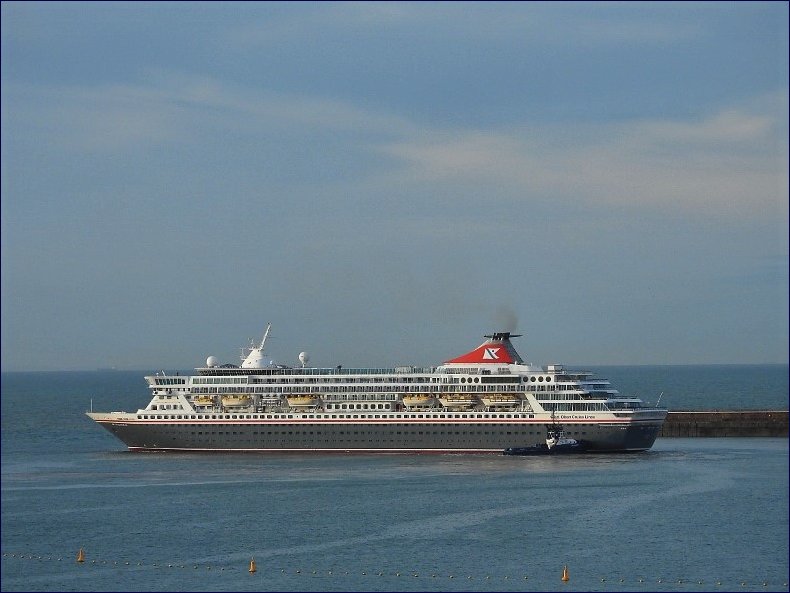 There we have the Balmoral arriving yesterday morning. She looks good there as she catches the weak early morning sun. We will have pictures of her leaving in due course too when we catch up with things.
Below a final few from yours truly of the Dover Marina Open Day ..
these ones hopefully capturing the general mood of the day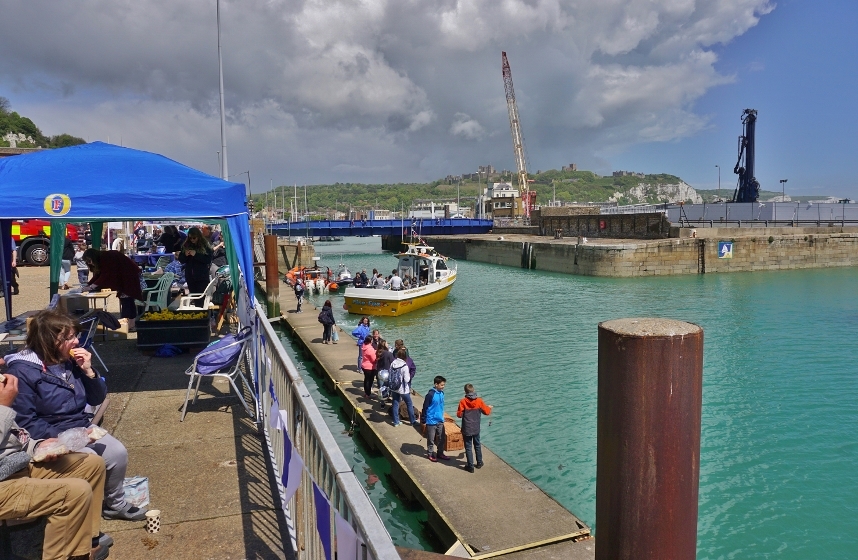 Just a general shot above there as FireFox takes another load of passengers out around the bay.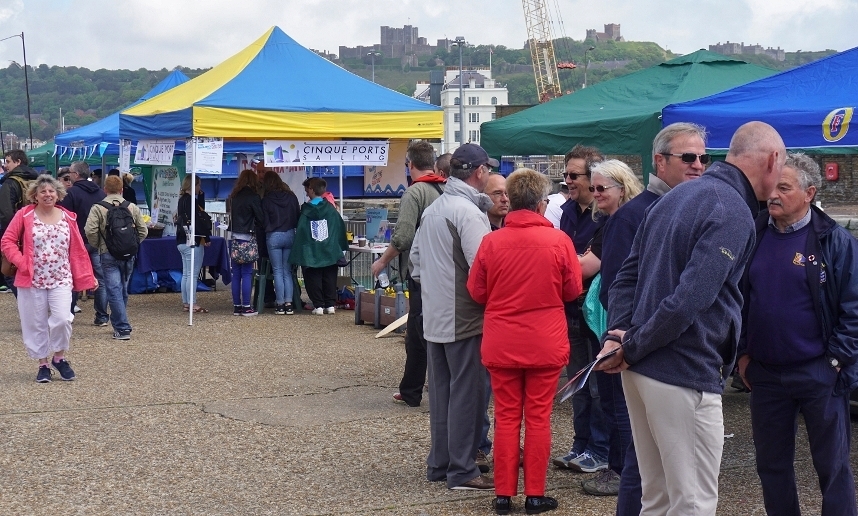 General scene of people enjoying the event and the variety of stalls... while the famed Dover Castle overlooks all in the distance.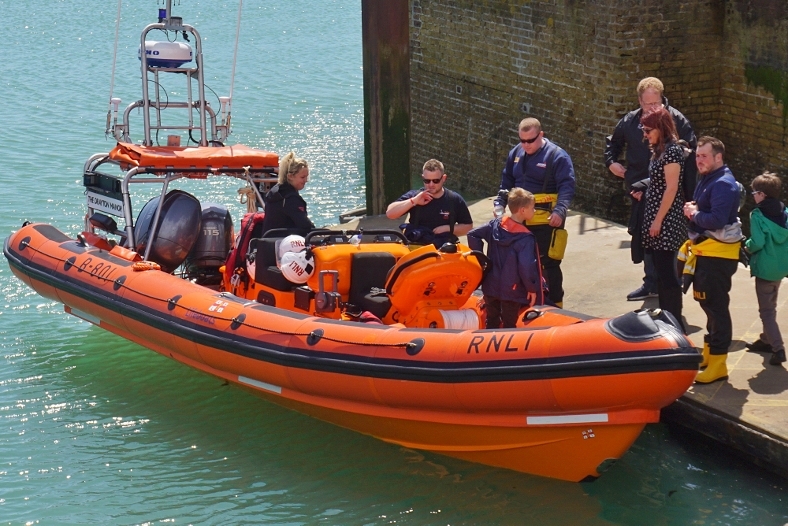 The Walmer Relief Lifeboat again but look at this one...is the camera or light playing a trick as the boat doesn't appear to be in the water. Never noticed that at the time...might just be the camera gone mad with a life of its own. An optical illusion??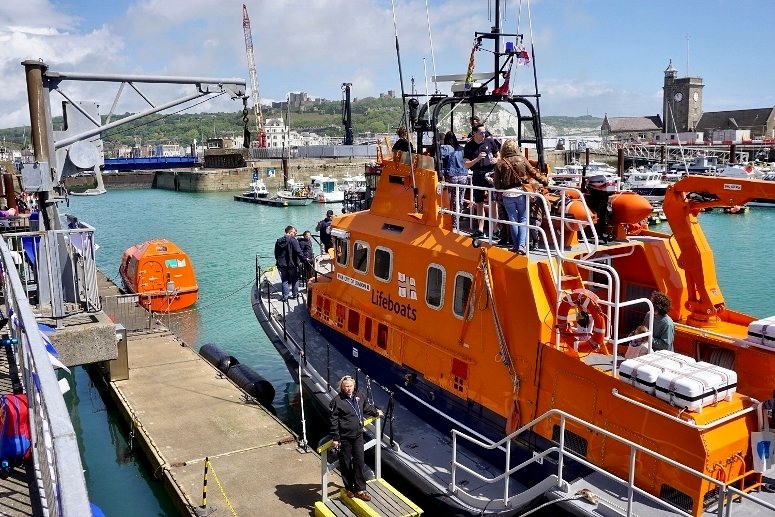 Final shot...and its the Dover Lifeboat again on the busiest of busy social days.
SEE ALSO 3805 and 3807.
Will have more pix of both Balmoral and the Baltic Klipper ( which also left yesterday ) in due course.
Good one below Vic. Yes they are good looking girls alright, but you're looking good too...its a close run thing. That mirror doesn't lie ....



PB
Tuesday, 16 May 2017 - 05:14
Post 3808
vic matcham , Dovor
All good photo,s but the most outstanding one is the one showing the two girls,

they never look any older unlike myself, the mirror on the wall is still telling me I am the best .



Monday, 15 May 2017 - 08:09
Post 3807
Sea News, Dover
More now from the Dover Marina Open Day....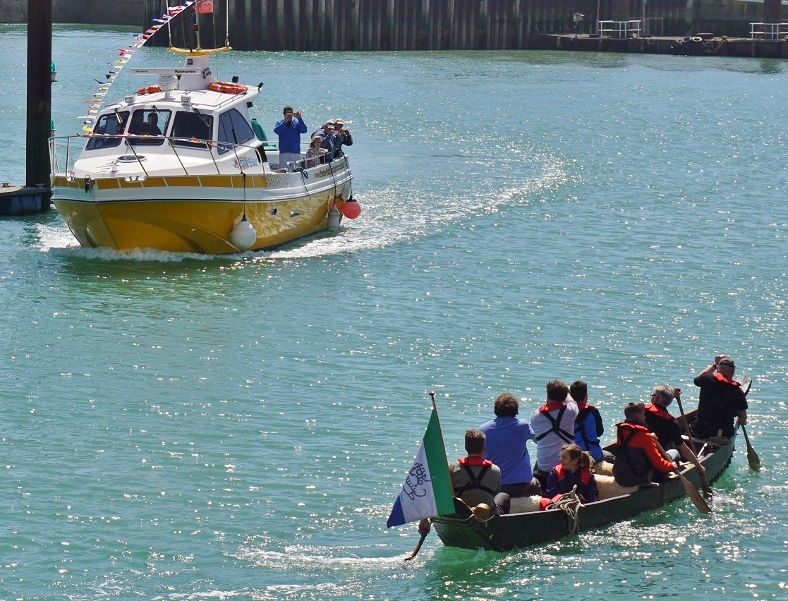 The gorgeous boat FireFox returns above from a trip around the bay with lots of happy and fulfilled trippers, while in the foreground the Bronze Age Boat paddles off in elegant style for another jaunt. This was the buisiest Dover Marina Open Day I remember...with lots going on.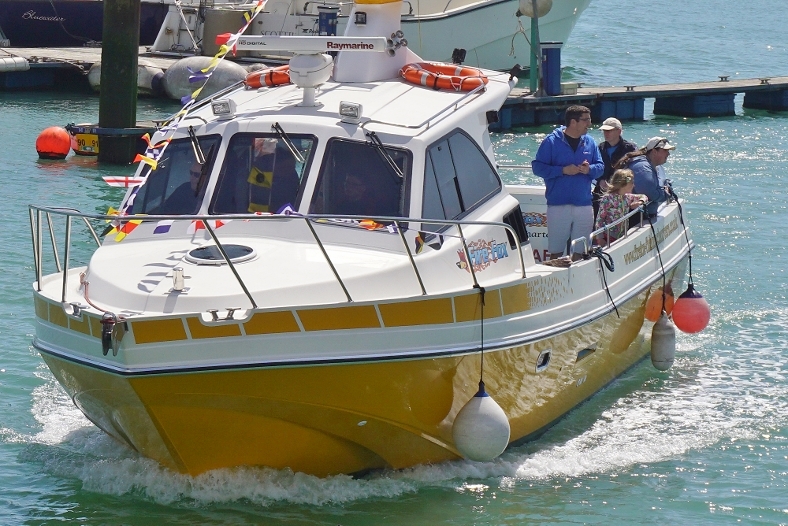 FireFox again looking good as she prepares to dock.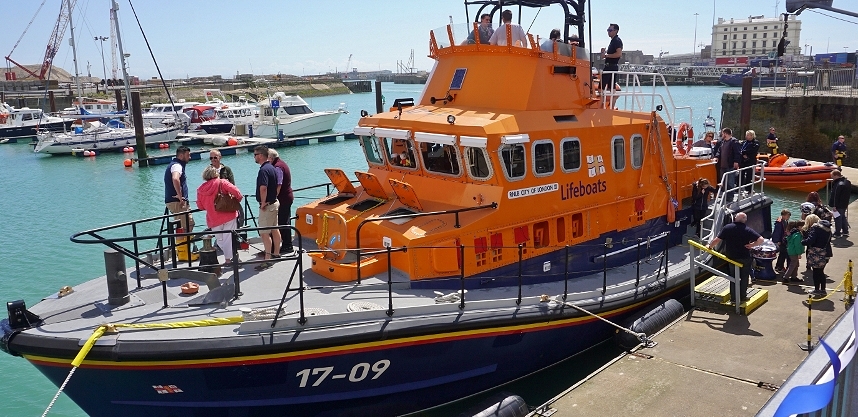 The Dover Lifeboat was immensely popular with everybody, with our contributor of a few days ago Ben....you can see him above there near the bow.... being one of the guys showing the boat and explaining things to visitors.
Power women here.... on the left we have Barbara Buczek, the Director of Corporate Development at the Port of Dover, in close harmony here with Colette B of the Doverforum team.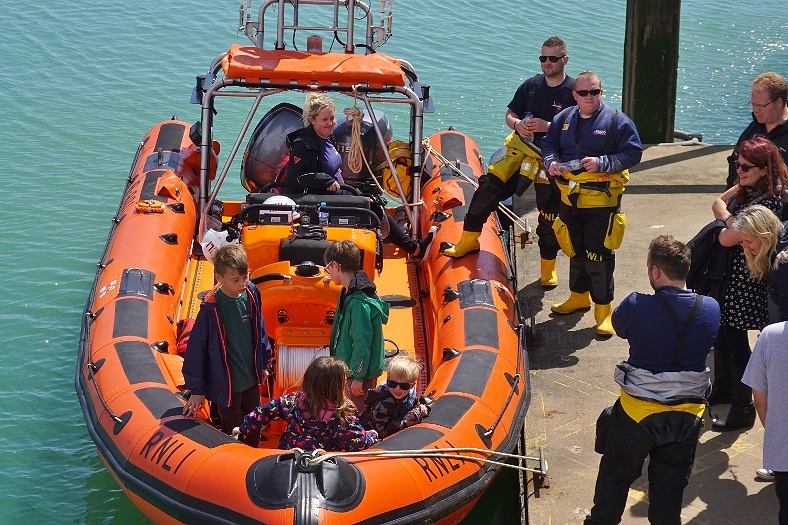 This is the Walmer Relief Lifeboat which also enjoyed lots of interest from the visiting enthusiasts.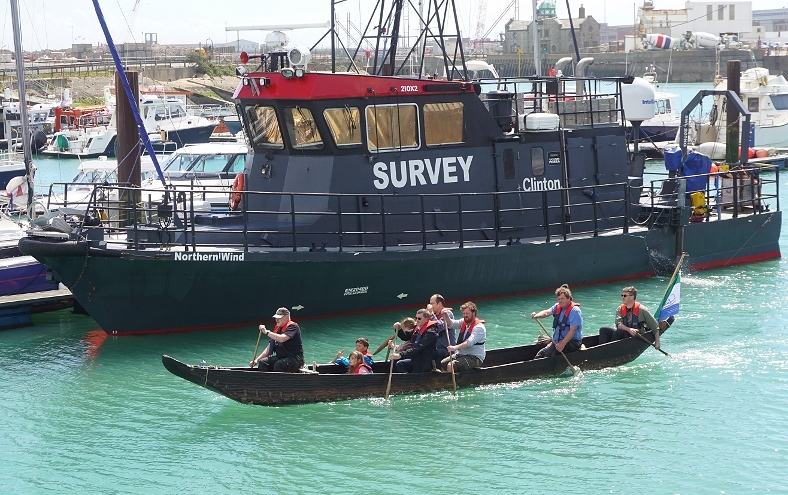 The returning replica of the Bronze Age Boat with the dramatic looking survey vessel Northern Wind in the background.
Well done with those pictures below Sarah. They look great - glad you had an excellent time in Dover. I was sure I would run into you while you were snapping away... but it didn't happen. There was a lot of visitors this time so it was hard to find anybody.
Ah yes it was a nice event Vic...lots going on and yes indeed the weather was good. A stiff breeze developed later which could whip the chocolate flake off the top of yer ice cream...but apart from that all was well.

PaulB.
Monday, 15 May 2017 - 06:16
Post 3806
vic matcham , Dovor
I am sorry to have miss today down at the port,but I was with family in Horly but glad a lot of the public turned out to go down there and the weather was good.

Sunday, 14 May 2017 - 21:53
Post 3805
Sarah, Ramsgate
Had a lovely time in Dover today at the Lifeboat & Marina Open Day.
Dover Lifeboat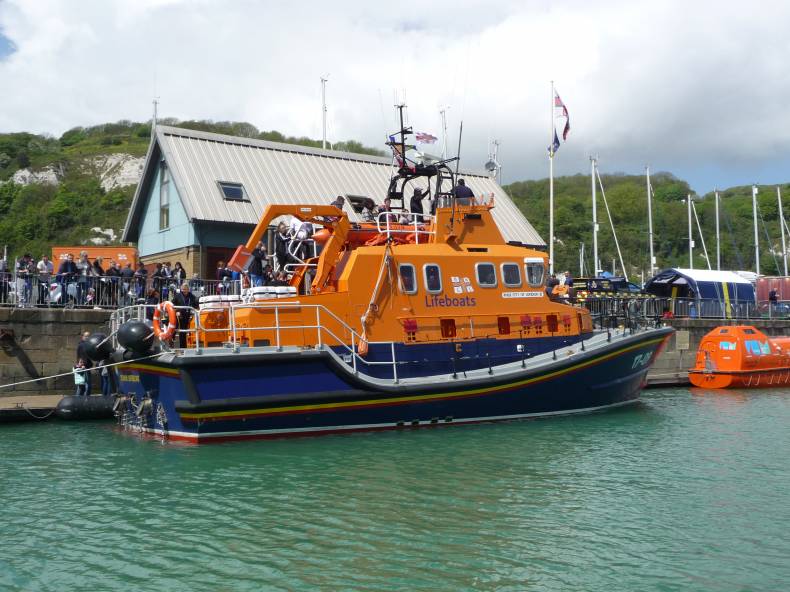 Toploader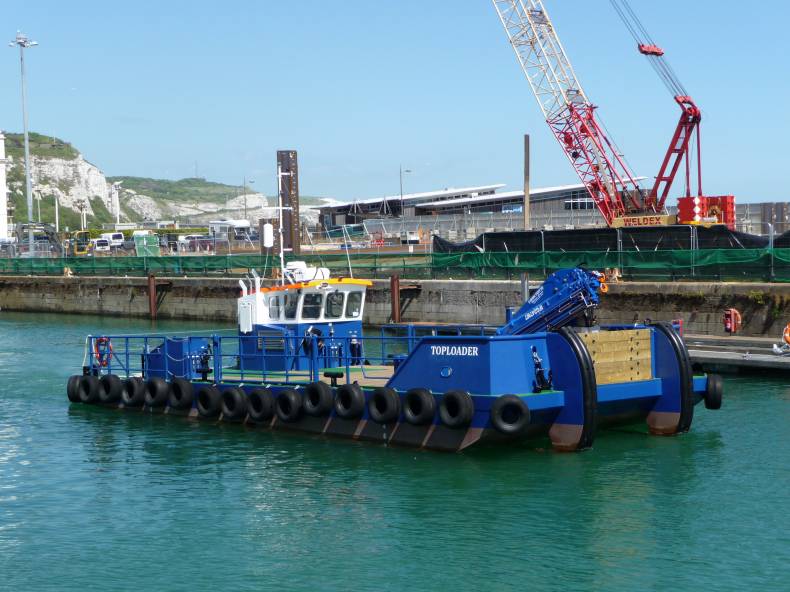 Sospan Dau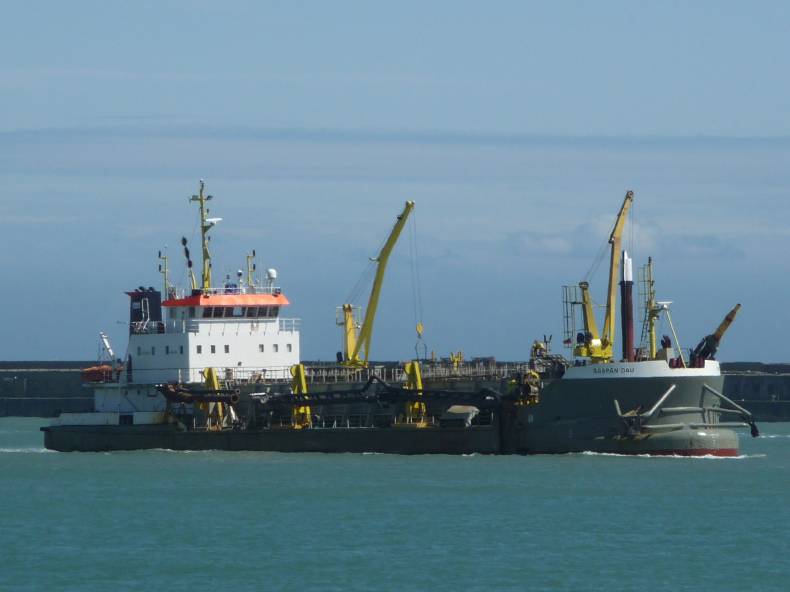 Walmer Relief Lifeboat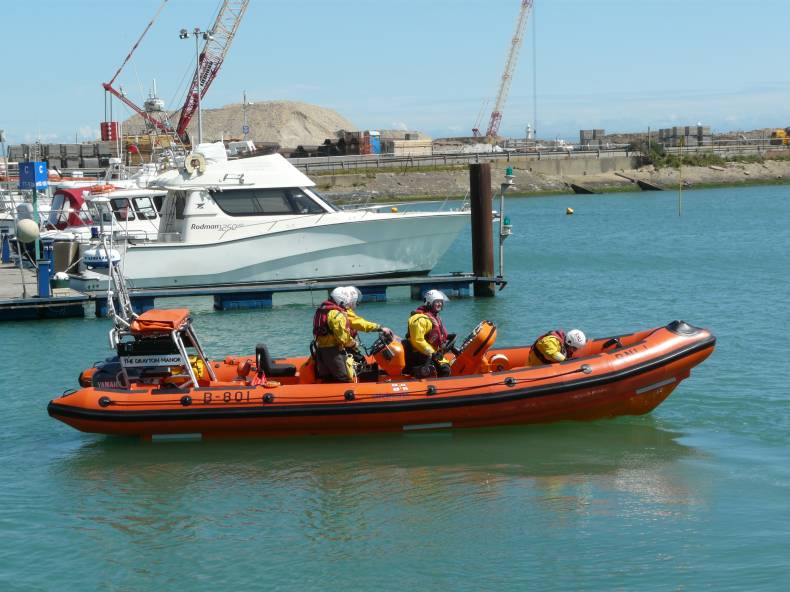 Northern Wind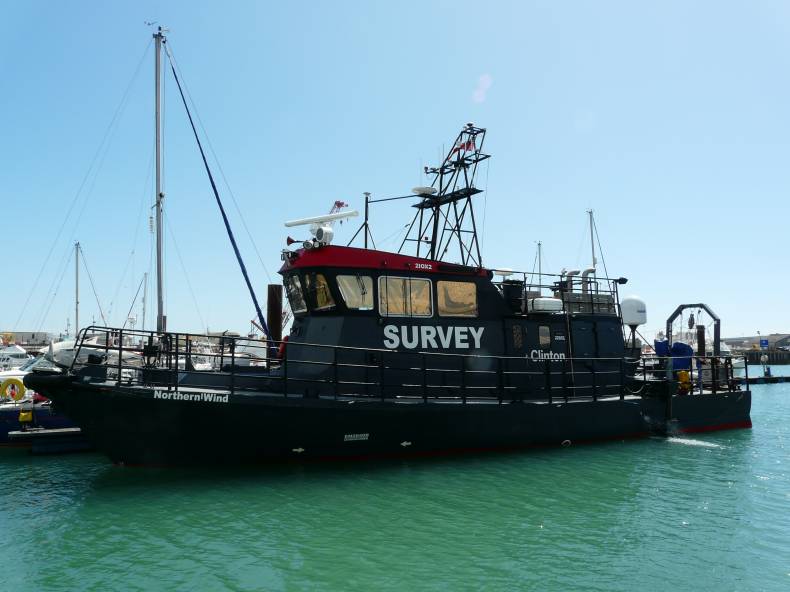 Sunday, 14 May 2017 - 18:39
Post 3804
Sea News, Dover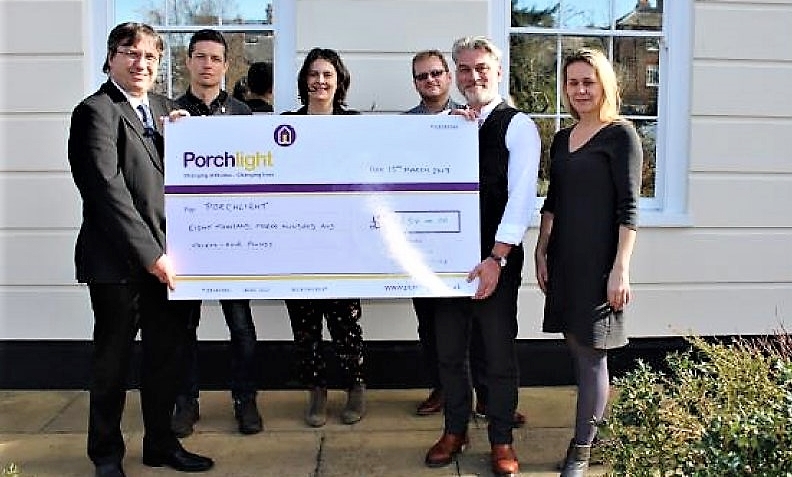 The Port of Dover has continued to award substantial investments to local community projects in 2017
...... via the Port of Dover Community Fund.
Established in 2014, and independently managed by the Kent Community Foundation, the Fund benefits the local community by supporting projects that provide opportunities for people to develop employment skills as well as those offering activities that enrich and improve the social, cultural and environmental life of local communities.
The total amount of financial support provided by the Port Community Fund to date is £256,000, with 36 grant awards made to 30 local organisations.
Port of Dover Community Directors Sam Gurney and Neil Wiggins have been busy meeting with and presenting grant cheques to the winning projects this year.
Porchlight, one of the foremost charities supporting vulnerable and homeless people throughout Kent, was awarded funding for their work helping isolated people to get support for mental health, housing, education and employment.
Beverley Callaghan, Porchlight Trusts & Statutory Officer said: "Your award will enable us to provide regular fun, easily accessible sport and recreational activities for 60 young people in their neighbourhoods. The activities are not just an enjoyable end in themselves – they will help the young people's development in areas such as healthy living, social skills, communication, team work, confidence and emotional and mental wellbeing, supporting their progress through school and beyond."
St. Mary's Arts Trust 'The Big Reveal' programme also received a grant for sponsorship of major events in Kent this year such as the Primary Schools' Singing Festival where over 400 pupils took part, the Rosemary Dunn Memorial Concert, a Play Day and the Mayor's Concert.
David Burridge, Education Director – The Big Reveal said: "The award has allowed us to plan and deliver high quality musical events for the people of Dover. Our first concert celebrated the life of one of Dover's great champions of the Arts, Dr Rosemary Dunn. One hundred and eighty performers young and old and a capacity audience enjoyed the event. The second was a singing festival for over 400 schoolchildren. The people of Dover deserve to be able engage like this with the arts and this grant enables them to do so."
Another grant was presented to Books Beyond Words, an award-winning series published by Beyond Words to help people with developmental learning disabilities to understand their feelings following trauma. Their products and services aim to empower people through pictures. The books all tell a story, but they also let the reader tell their own story – the one they see in the pictures. This helps to find out a person's inner world and their understanding of situations.
Liz Mincer, Books Beyond Words Trusts and Foundations Fundraiser said: "Port of Dover's funding to Books Beyond Words will make a lasting and continuing difference to the lives of local young people with learning disabilities. Students with special needs in their final school year will be supported to make successful transitions from school to adult life in the community. Two Dover schools are starting book club discussion groups using our word-free storybooks; these groups will move to their local library in preparation for the young people leaving school, providing a way to sustain friendships and understand life's issues. This will establish a pattern of support in Dover's schools and community, with new transition book clubs being started every year. We are looking to link with other initiatives to ensure this is sustainable, going forward."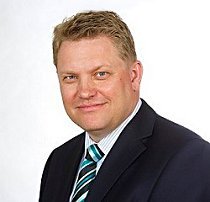 Port of Dover Chief Executive, Tim Waggott said: "The independent panel and Kent Community Foundation do a fantastic job of evaluating and awarding grants from the Port Community Fund ensuring its continued success. I am delighted that we can support the remarkable work undertaken by these deserving charities and projects and am passionate about continuing to assist those who seek to improve the future of our town and community."
Ends
Also we reprint this one below as a reminder of todays
MARINA OPEN DAY
...
On Sunday 14 May, the Port's award-winning Marina will host another open day offering fun activities for all the family.
The event, held in partnership with the Royal Cinque Ports Yacht Club (RCPYC) and international yacht brokers Clarke & Carter, will bring the sailing community and industry experts together for a day of water displays, exhibitions and local food stalls.
Hosted on the Crosswall Quay from 10am until 4pm, the day will include free entry and parking, in Harbour House Car Park,
from 7am – 7pm.
FireFox Fishing Charters will be offering free trips around the harbour, there will be an opportunity to paddle a Bronze Age Boat replica around the Wellington Dock and Royal Cinque Ports Yacht Club (RCPYC) and Cinque Ports Sailing will be providing yacht sailing tasters for those interested in taking sailing courses.
The event will run in tandem with the RNLI Lifeboat "Station Open Day" with its shop and rescue vessel open to visitors. The RNLI will also be offering free lifejacket safety checks.
Barbara Buczek, Port of Dover Director of Corporate Development said; "This year's Marina Open Day really does have something for everyone. Dover has a wide range of nautical training and activities on offer such as courses for professional mariners at the Viking Maritime Skills Academy, and maritime skills and sailing courses for all levels at the Dover Sea Sports Centre. This event is great opportunity to experience this showcase of outstanding maritime heritage and opportunities in Dover's prestigious Marina."

Sunday, 14 May 2017 - 05:06
Post 3803
Sea News, Dover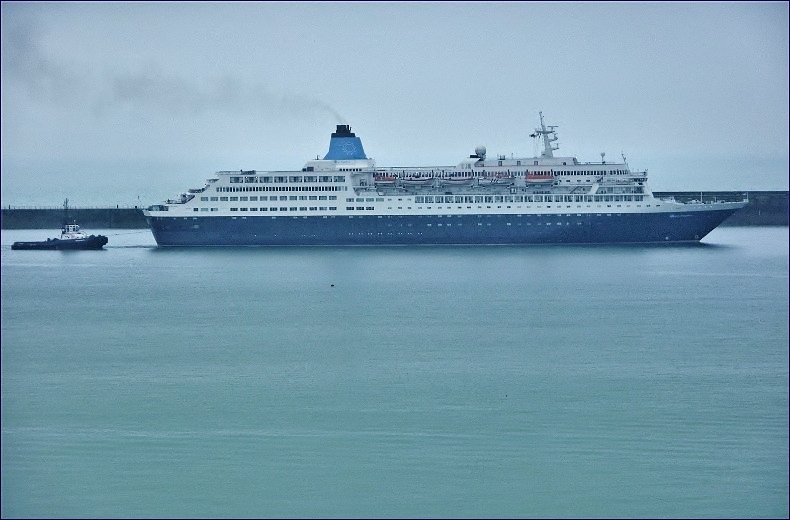 These pictures show the Saga Sapphire arriving and departing yesterday Friday. Top shot shows her as she sweeps across the harbour during the early misty drizzly morning, Dover had a touch of the ol' glooms for the arrival.
And below...well its 4.30pm and she sets off in weak sunshine for Bergen in dramatic Norway. Bon voyage.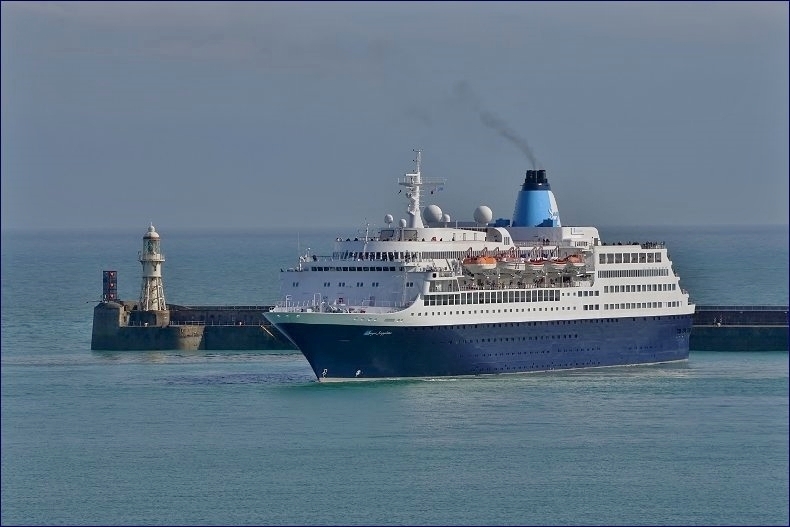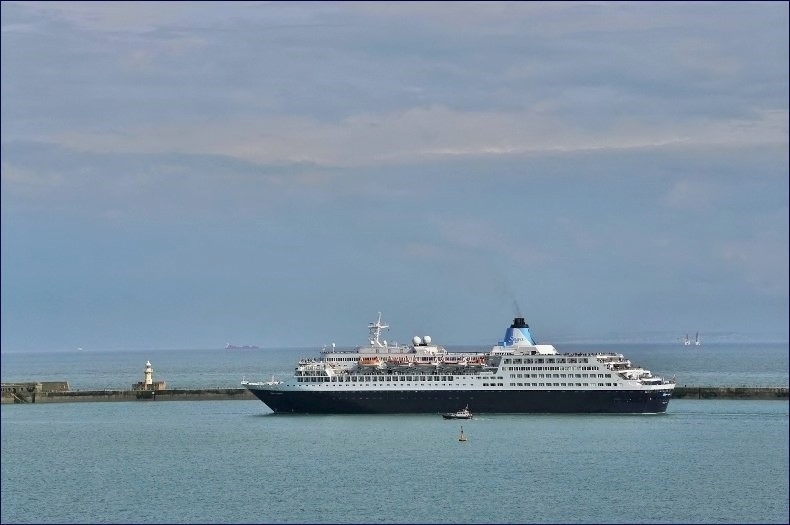 Well done with those pictures below Ed...a nice collection there and always welcome. Enjoy your two weeks leave and we look forward to your return to the Dover Straits

Thanks also to good lads Vic and Brian. And to Colette too, yes indeed Sea News is on fire...ermm I think..

Just to mention also that AIDAsol is back in with us today. The hot pace continues.
Saturday, 13 May 2017 - 15:16
Post 3802
brian, dover
vic,its hard to get hold of milk bottle tops and safty pins these days.
Saturday, 13 May 2017 - 14:49
Post 3801
vic matcham , Dovor
I think I should get a reward for all the work I done at both ends of the port and on the ships. and a long the front.



Saturday, 13 May 2017 - 09:18