Tuesday, 14 August 2018
All the Ships at the Port of Dover...plus...

WWW.DOVERFORUM.COM/SEA-NEWS
Doverforum.com: Featuring all the ships that come and go and work at the Port of Dover with further coverage of the surrounding ports both sides of the Channel. Email: dover7@msn.com to send SEA NEWS pix or info....
or click ADD YOUR COMMENT below to post direct, no membership needed.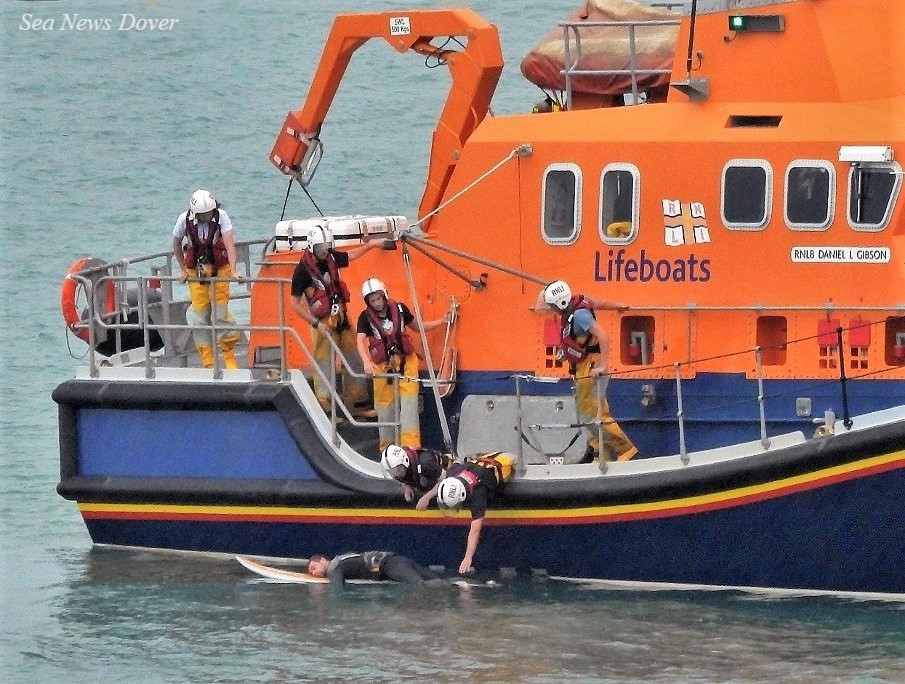 Dover Lifeboat action from Tuesday evening... the Lifeboat guys do training sessions on Tuesday evenings so we assume this to be a training session. We hope so, as the chap on the surfboard looks all in.
Excellent tourist season for P&O Ferries see 5127
VSBW Port of Dover - Women at Work 5117
P&O's summer recruits plus night-time fare deal see 5108
Port of Dover's influential project gets recognition see 5089
P&O - Students at the forefront..see 5087
DFDS and Marine Conservation at Dover Grammar Girls School see 5077
PORT OF DOVER new Board Member plus new Maritime Safety investment... see 5073
P&O FERRIES New Menu Launched...see 5071
DFDS the Success Story continues .. plus night-time fare deal 5068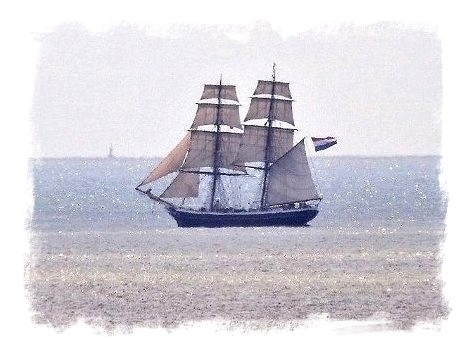 Fires near Dover Seafront .. see 5060
P&O's Jenny Evans - Maritime Young Person of the Year 5054 (also see 4608)
Europe's Best Festivals with DFDS 5029
P&O Pets Travel Free see 5019
DFDS Celebrates apprenticeship programme...5016
New Mobile App for P&O FERRIES see 5008
DFDS and ORCA see 5003.

DFDS ACQUISITIONS and EXPANSIONS...see below 4984
Dover Marina Control - New Contract Awarded see 4970.
PORT OF DOVER: Konecranes for new Cargo Terminal 4916.
PORT OF DOVER: £21 Million DWDR 'paving plus' contract awarded 4895.
PORT of DOVER - three cruise ships, one day 4885.
DFDS Charters New Ship see 4866.
New Marina Pier ... Latest...see 4861.
P&O FERRIES presents big cash to RNLI Dover...see 4829.
PORT of DOVER: Chief Executive TIM WAGGOTT Resigns...see 4778.


P&O FERRIES recruiting...4745.
PORT of DOVER awards Cargo Refrigeration Contract see 4740.
PORT OF DOVER: Community Benefit 4688
TRADING GROWTH FOR DFDS DESPITE BREXIT see 4642
PORT OF DOVER RECORD FREIGHT see 4551.
PORT OF DOVER: GEEST LINE arrival see 4597.
SECOND FEMALE CAPTAIN FOR P&O see 4608.
The Community REGATTA is on this year on the 26th August - see 5103.
Sea News Dover :
Use our SEARCH ENGINE below to find all sorts on the SEA NEWS pages....
More than 250 now with more than 5000 nautical posts.
Posts are welcome. Max of 5 pictures preferred per day although we can occasionally stretch to 6 on special stories.
Type CRUISE VISITS in our SEARCH ENGINE below for news of the latest arrivals.
Sea News Editor Paul Boland - dover7@msn.com .
Post 5021
Patrick, Marine Parade
Sand, sand, and more sand. Where's my bucket and spade?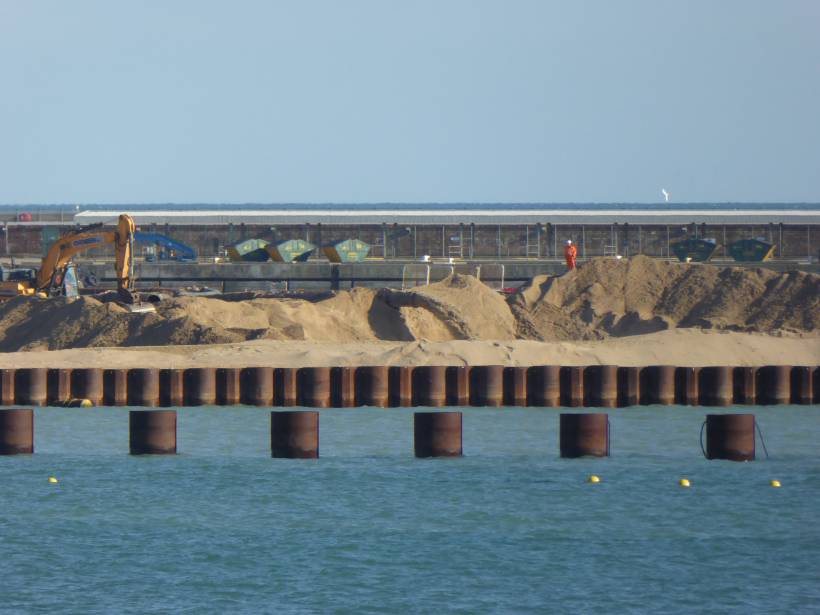 Thursday, 28 June 2018 - 16:08
Post 5020
Patrick, Marine Parade
Following the earlier departure of the sand dredger 'BARENT ZANEN' yesterday saw the exit of the floating pipeline from the outer harbour being towed back to Rotterdam by the tug 'Dutch Pioneer'. The pipeline was used by the dredger to discharge sand taken from the licensed Thames grounds into the new DWDR infill area which includes the area around the new Refrigeration Cargo Terminal (RCT) being constructed on the old hoverport site, and the (also under construction) marine curve extending into the outer harbour that will be eventually the new home for the Dover Lifeboat and DHB tugs.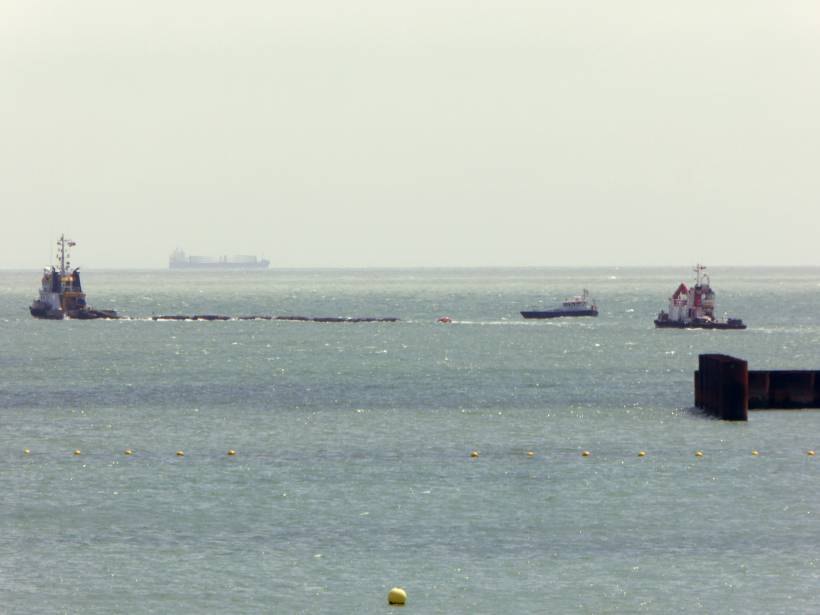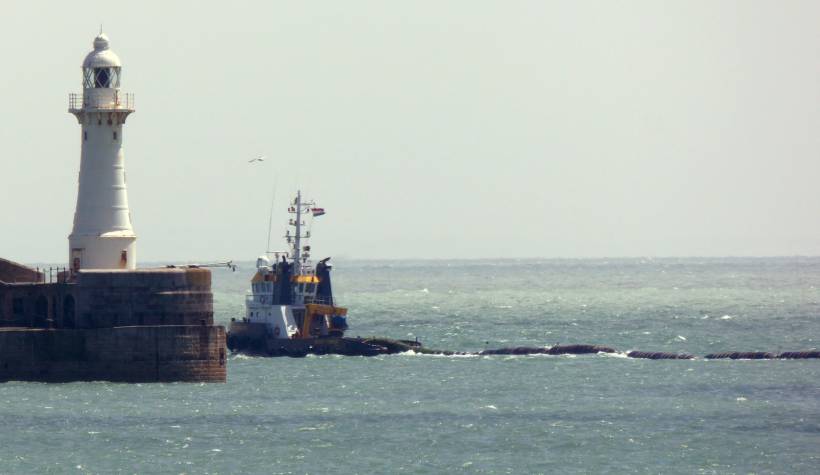 Thursday, 28 June 2018 - 16:04
Post 5019
Sea News, Dover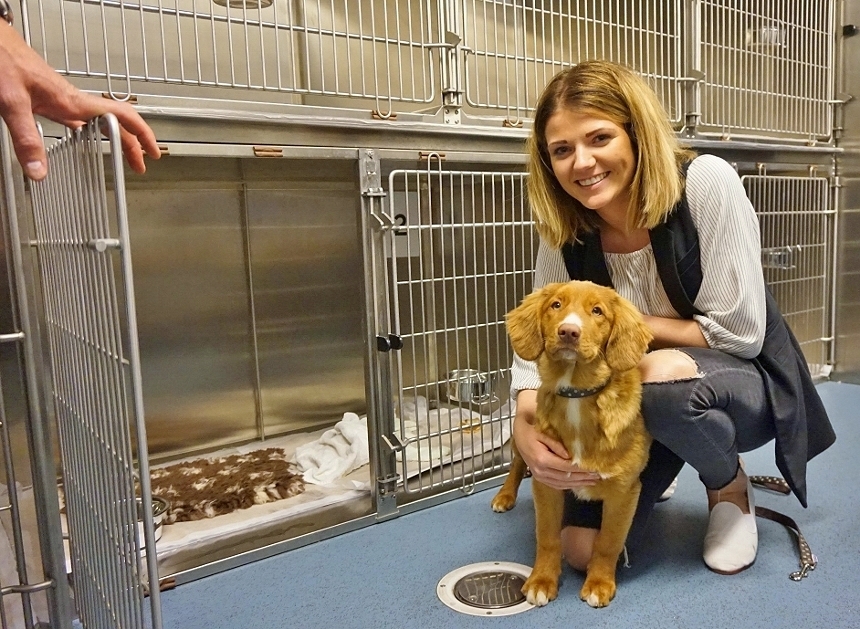 MAN'S BEST FRIEND CAN TRAVEL TO EUROPE FOR FREE THANKS TO SUMMER HOLIDAY OFFER FROM P&O FERRIES
______________________________________________________________________________________________________
DOG lovers will be able to take their pet on holiday to the continent for free this summer thanks to a package of great value offers from P&O Ferries. Provided that the pet meets the EU's travel requirements, P&O Ferries' customers can claim their free ticket when they book a Dover-Calais crossing.
And it's not just dog lovers who can take their pet with them to France, Spain, Italy or beyond.
The offer also applies to cats and even ferrets.
Sarah Rosier, Head of Sales and Marketing at P&O Ferries, said: "We always ask ourselves what more we can do for our customers and we know how many of them love to take their pets with them on their two weeks' away. So this year we thought we'd give them a helping hand by letting their dog or cat travel free."
"We also have other great offers available. Customers can choose a £20 fuel voucher, a complimentary day trip to France for future travel or upgrade to our Club Lounge for free when they book a long break on our Dover Calais route by 8th July."
"We have been voted Britain's favourite ferry company at the British Travel Awards for ten consecutive years and with these generous offers we hope that we can keep that run going. Our aim is nothing less than to re-imagine ferry travel for our customers and think what we can do for them beyond the ferry."
P&O Ferries is a leading pan-European ferry and logistics company, sailing 27,000 times a year on eight major routes between Britain, France, Northern Ireland, the Republic of Ireland, Holland and Belgium. It operates more than 20 vessels which carry 8.4 million passengers and 2.3 million freight units annually.
Together with its logistics division, P&O Ferrymasters, the company also operates integrated road and rail links to countries across the continent including Italy, Poland, Germany, Spain and Romania. P&O Ferrymasters also owns a rail terminal in the Romanian city of Oradea, which facilitates the onward movement of goods to Britain from Asian countries via the Silk Road.
ENDS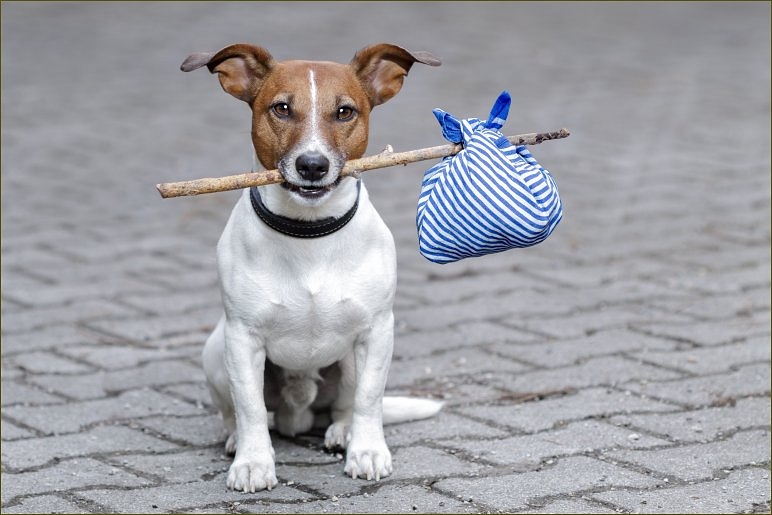 Just adding this extra doggy picture sent in to us by P&O FERRIES in the past....who can resist..??

woof !
Adding too .. the latest picture of the freshly redesigned/repainted Spirit of Britain. Looking good!
Many thanks to the team at P&O Ferries for the latest info.

PaulB

Thursday, 28 June 2018 - 06:08
Post 5018
Sea News, Dover
The Luzon Strait heading for Vlissingen with a full load...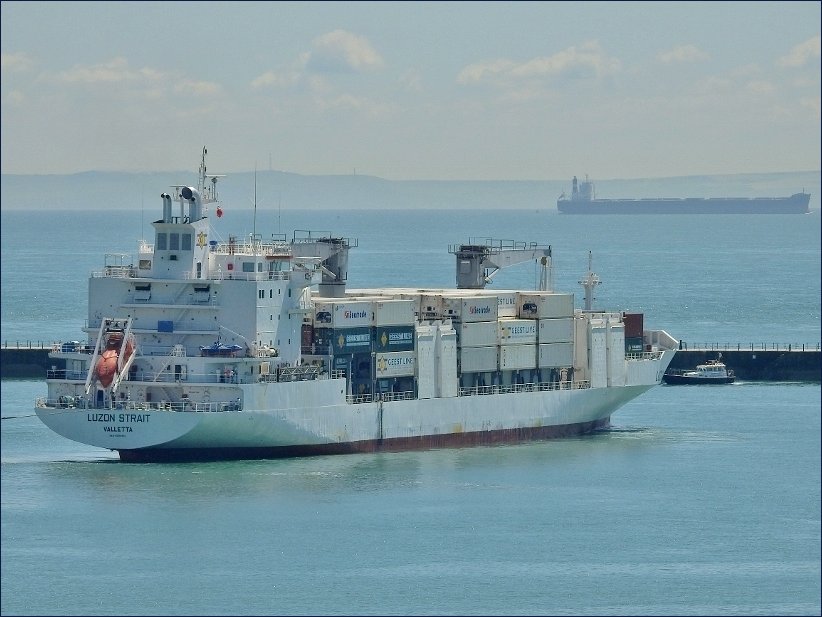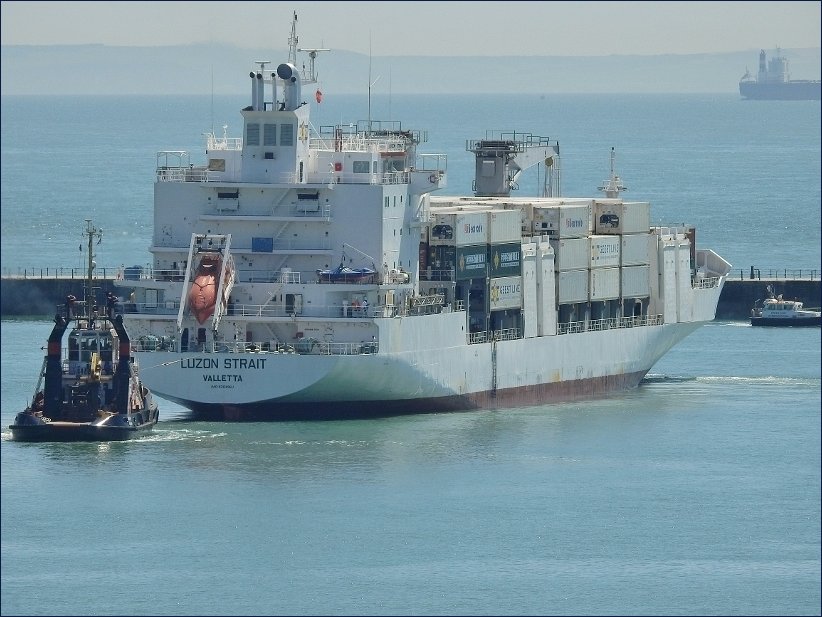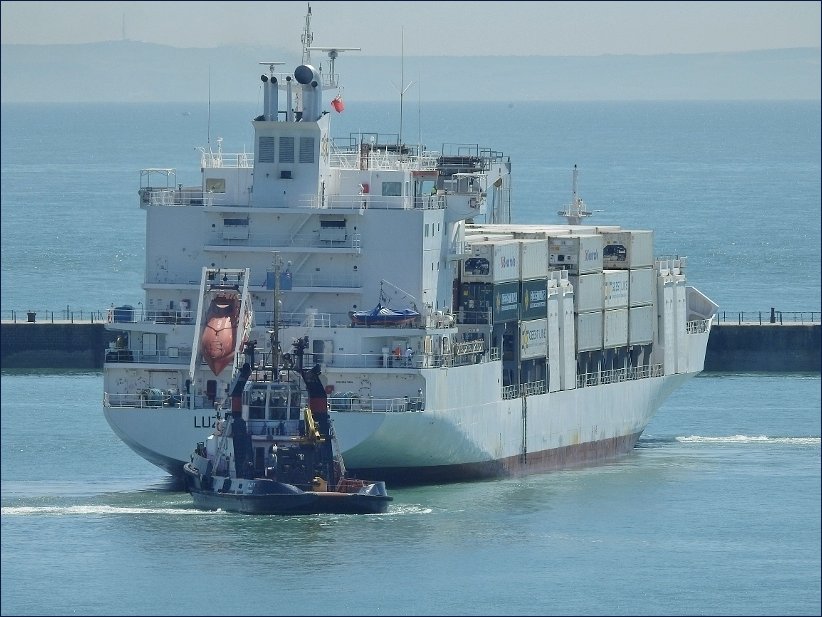 Yes there we have the Luzon Strait turning slowly in the harbour before her departure for the Netherlands in the blazing heat of a couple of days ago (Monday), she was off to Vlissingen ably assisted by tug Wulf7. Since then we have had two further visitors at the Dover Cargo Terminal...cargo/reefer Elvira which came into port almost immediately after the Luzon departure, and then surprisingly following Elvira.. the Maersk Connector once again. Never a dull moment...
Pink Glow : I almost couldn't believe this one below...don't think I've ever seen a vessel almost entirely pink before...no doubt there's a reason. Its the swimming support vessel Suva which we have featured previously...you would certainly see this one coming.
Pictured last week...
This pic below shows what she used to look like....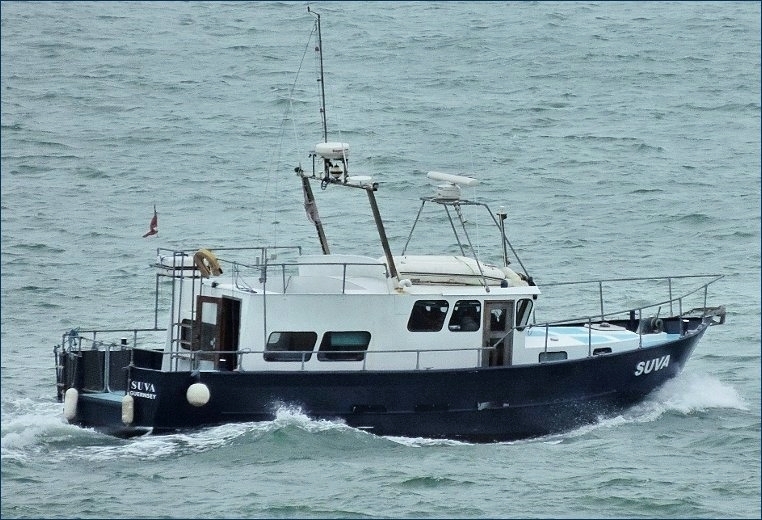 PB
Wednesday, 27 June 2018 - 05:54
Post 5017
brian, dover
didn't know harry hill worked for dfds, times must be hard. lol

Tuesday, 26 June 2018 - 08:13
Post 5016
Sea News, Dover
DFDS CELEBRATES 6TH YEAR OF APPRENTICESHIP PROGRAMME AS PART OF SEAFARERS AWARENESS WEEK
________________________________________________________________________________________________
With an estimated 95% of imports coming to our island nation by ship, the maritime industry plays a significant role in the economy, yet figures show there's been a substantial drop in seafarers ratings in the UK since the 1980s and attracting young people to join the industry has been particularly challenging.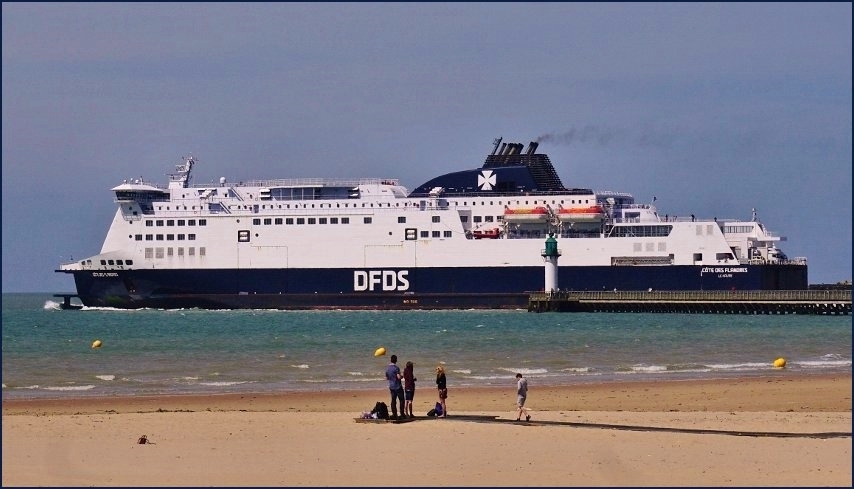 To help tackle the issue, maritime charity Seafarers UK is holding its 9th Seafarers Awareness Week (23-30 June), which will see a number of events promoting the maritime industry and the employment opportunities within. Each year the government chooses a new theme, with 2018 set to be the 'Year of Engineering'.
DFDS launched its apprenticeship programme in 2012 to encourage young people in the South East of England to choose a career in the maritime industry. The programme is aimed at 17-24 year olds, with a Deck Scheme, Engine Scheme and Catering Scheme on offer to qualify as Able Seafarers, Marine Fitters and Maritime Caterers, respectively.
Bernie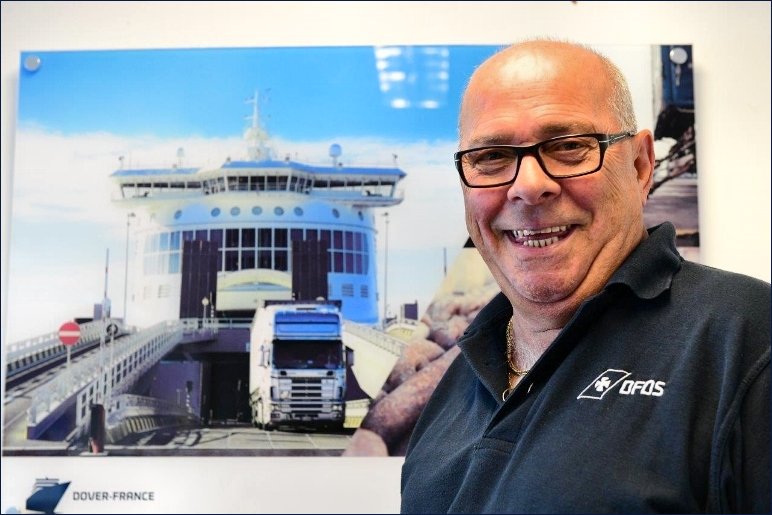 Zoe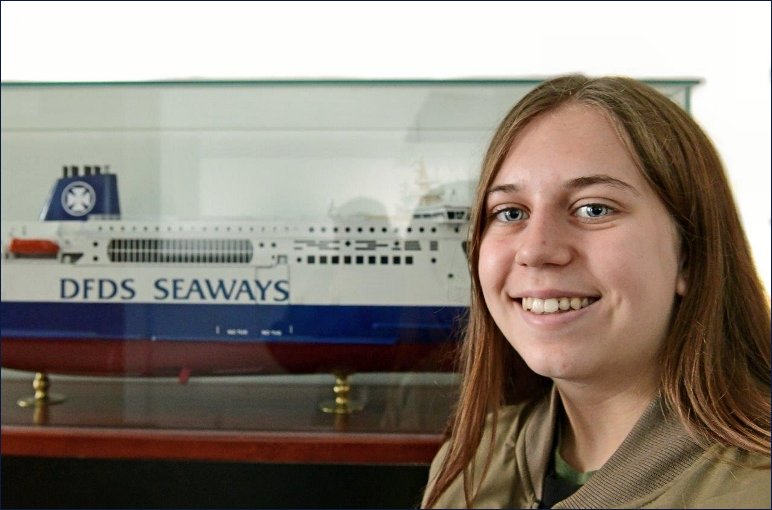 Fleet Technical Assistant at DFDS, Bernie Beale, has been working in the maritime industry for 21 years; "I first went to sea as a junior engineer. Over the last 21 years I have worked in various engineering roles both at deep sea and across the English Channel.
"In recent years I have been working with the apprentice intakes at DFDS, providing training and support. It's important that we encourage young people in the area to consider this as a career that they can look forward to and grow in," he continued. "I would advise any youngsters who are curious about the industry to try it. First-hand experience gives you a real sense of what it is like to be on board."
To help young people in the Dover area do this, DFDS has been working with East Kent College to offer students work experience on board. Student Zoe Lawton, recently did just this. "I'm studying engineering at college and met DFDS at a local jobs fair earlier this year. The team on the stand were so helpful and got me really involved, so with the help of my college I did some work experience with them. I loved it and this September I will be starting an engineering apprenticeship with them." When speaking of her future, the 16-year-old added "my aim is to become the first female Chief Engineer at DFDS".
In 2017, DFDS was the first UK maritime company to recruit apprentices for a brand new maritime catering apprenticeship programme. Three new apprentices joined the scheme, making the most recent intake 12-strong. Since the apprenticeship programme started in 2012, DFDS has seen two groups of deck apprentices and one group of engineering apprentices qualify and take up full-time jobs with the company this year and in 2019.
Gemma Griffin, Vice President of HR and Crewing at DFDS said "I am delighted to be involved in an initiative that not only provides career opportunities for local young people but also puts careers at sea on the map nationally. We are very proud of all our seafarer's who work tirelessly to give great experiences to our customers whilst ensuring a safe and comfortable journey at all times. I am particularly proud that Bernie is passing the baton of 21 years' experience over to Zoe as she starts what I hope will be a long and successful career at DFDS."
DFDS' apprenticeships are offered in partnership with the Merchant Navy Training Board (MNTB), the shipping industry's central body for promoting and developing sector-specific education and training skills.
The schemes last between 18 and 24 months and are aimed at 17 to 24 year olds with a minimum of Grade C Maths and English at GCSE level.
For more information on the apprenticeship schemes, visit www.careersatsea.org/opportunities-for-ratings/
ENDS
Many thanks once again to the team at DFDS for all the news updates.

* *
Captured this Cormorant at the weekend...the bird was here in Dover and clearly enjoying the nice seafront weather. Now, yours truly leaves a lot to be desired as a wildlife photographer, but thought the pix worth including anyway. My equipment isn't up to it - that's my story and Im sticking to it !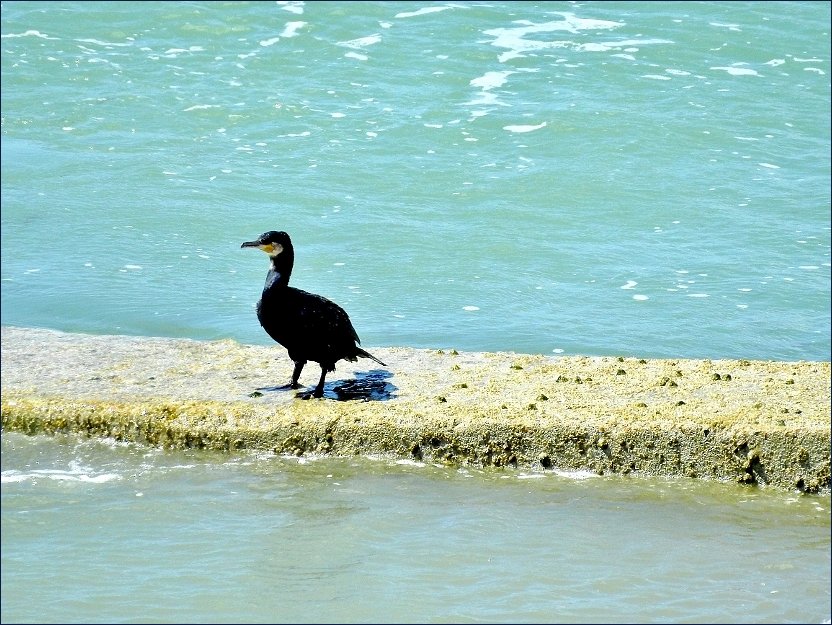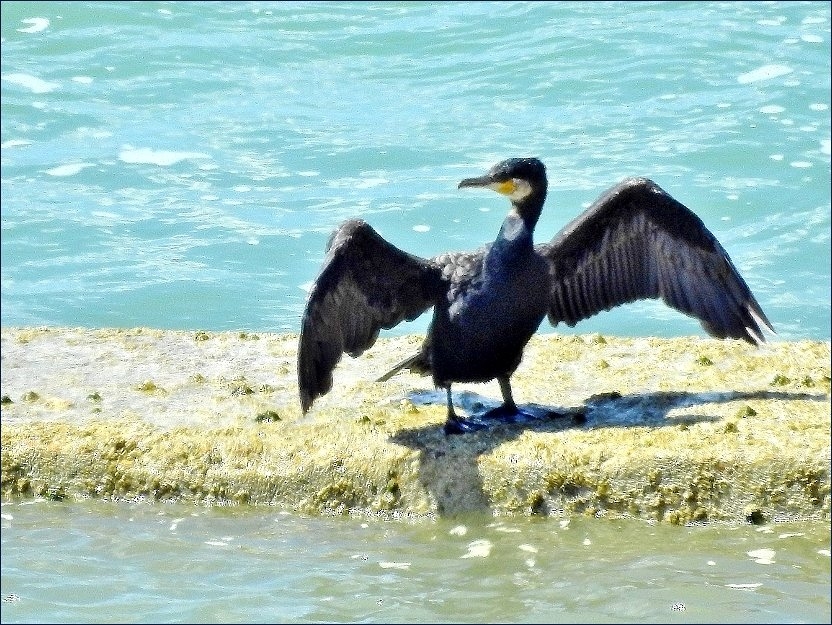 Here is an extra pic...unscheduled. Just came across it in the files from a previous time. It gives a slightly better view.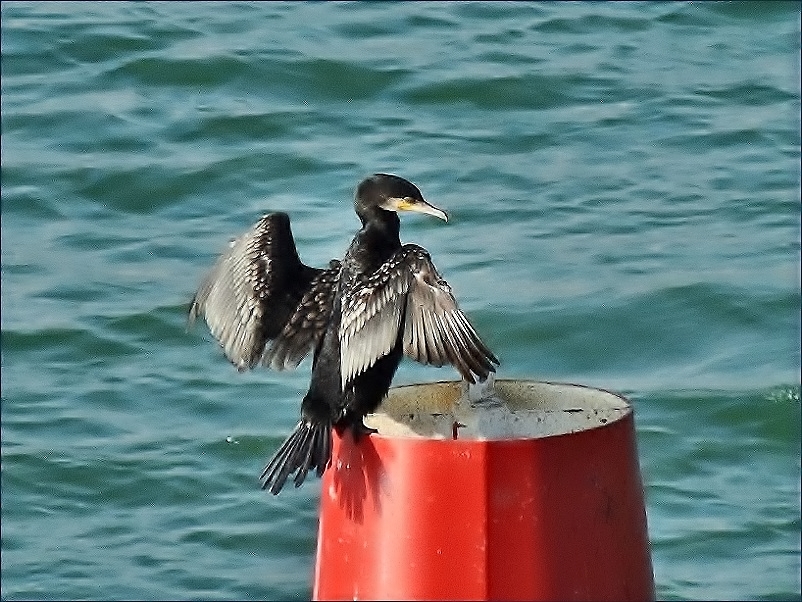 Wow Sarah.. truly great pictures below there once again...triple whammys and quadruple whammys...your camera is on fire.
Don't miss those ace shots below.

Glad you are enjoying the pictures Harald.
Yes good to see the Spirit of Britain back in action. Thanks for all your help.


PaulB.
Tuesday, 26 June 2018 - 07:16
Post 5015
Harald Boot, Tholen, The Netherlands
Thank you for the lovely pictures.
It is good to see the Spirit of Britain back in Dover.

Monday, 25 June 2018 - 12:57
Post 5014
Sarah, Ramsgate
More from Walmer Lifeboat Day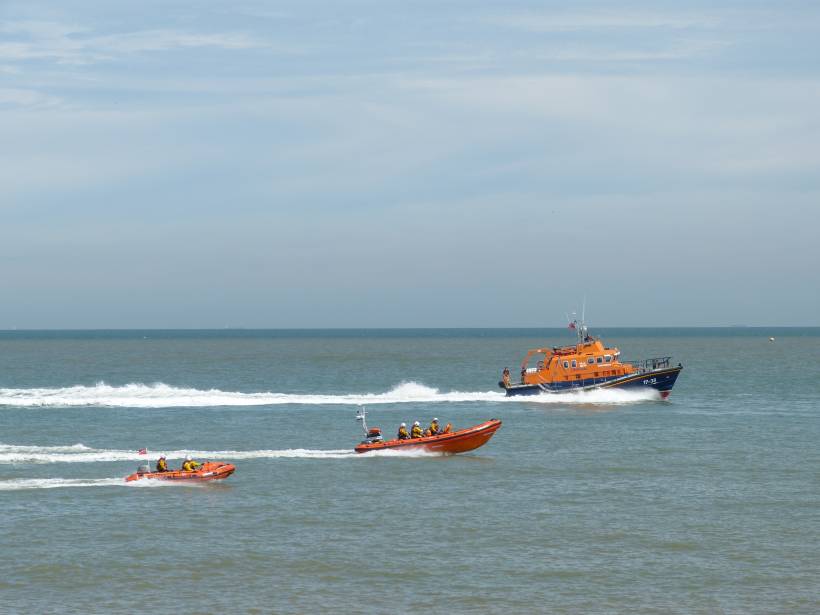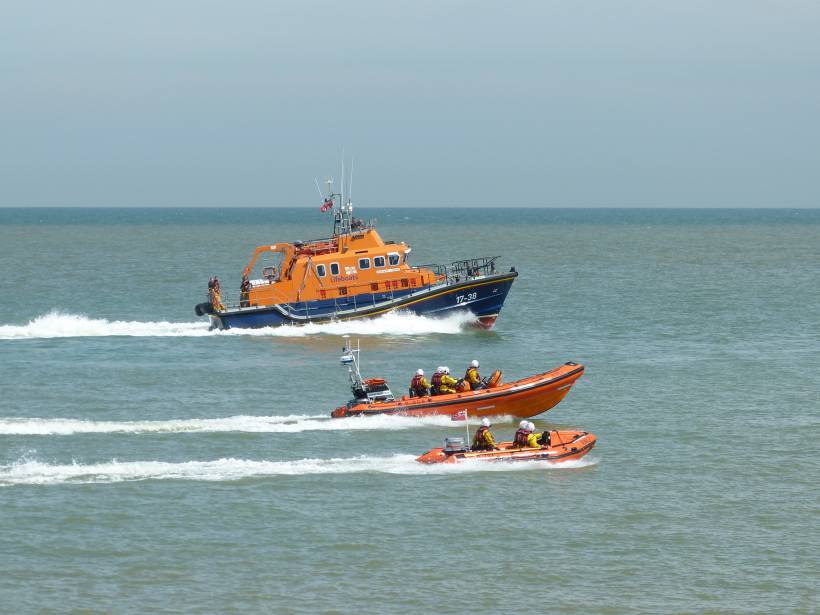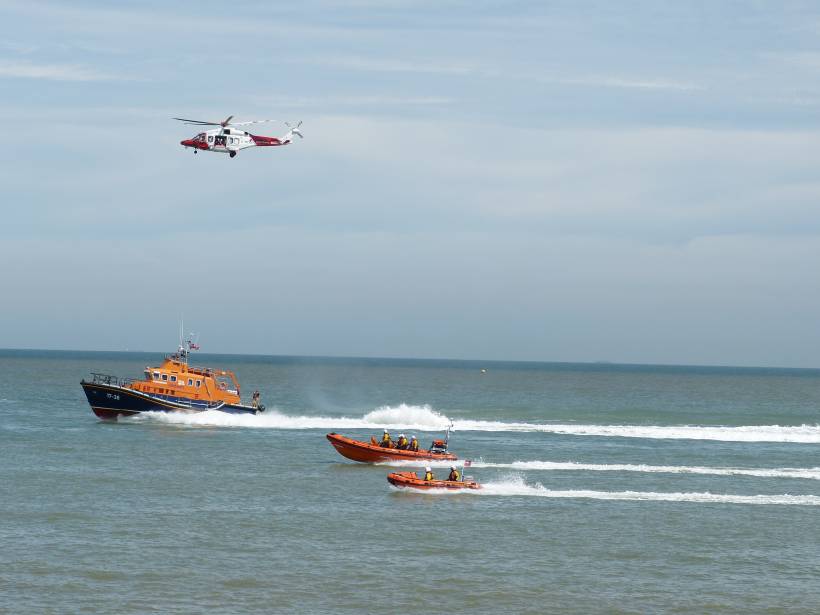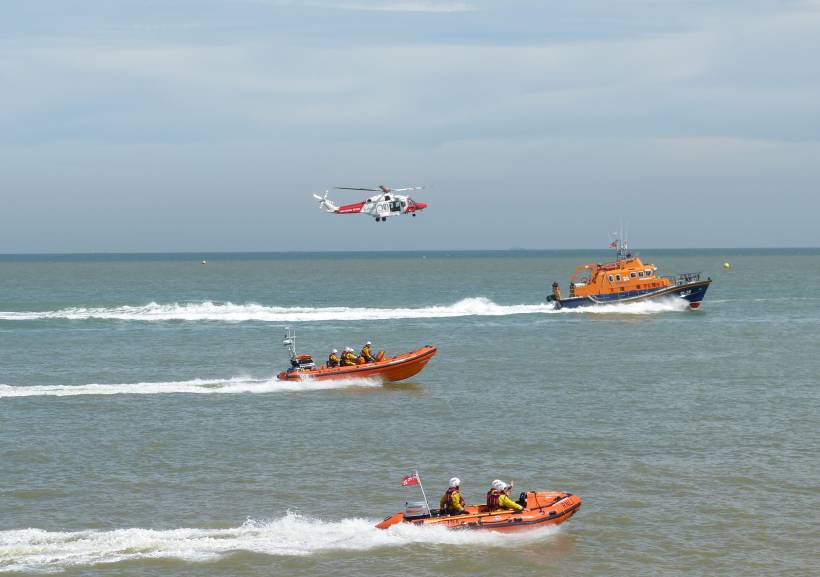 Monday, 25 June 2018 - 11:35
Post 5013
Sea News, Dover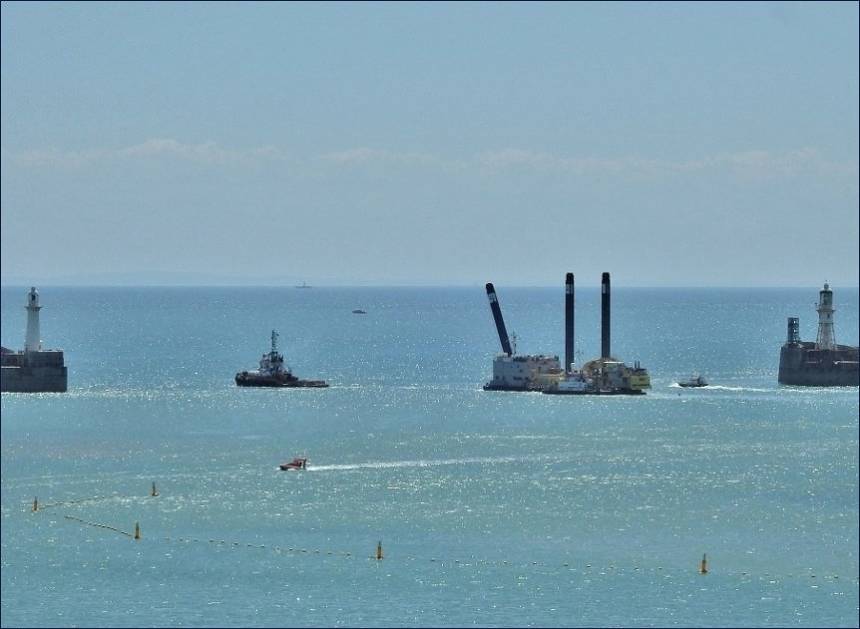 Not a hugely exciting picture above but it shows the moment our ol friend the Nordic Giant left the Port last Friday, she was bound for Rotterdam. Time of departure: 12.15. I made the picture as large as possible so hopefully we can all see something. The tug doing the necessary towing is MTS Vanquish. Thanks to Mike for the heads up on this one.. Below we have a closer shot with pilot boat and tug/workboat Kim in attendance.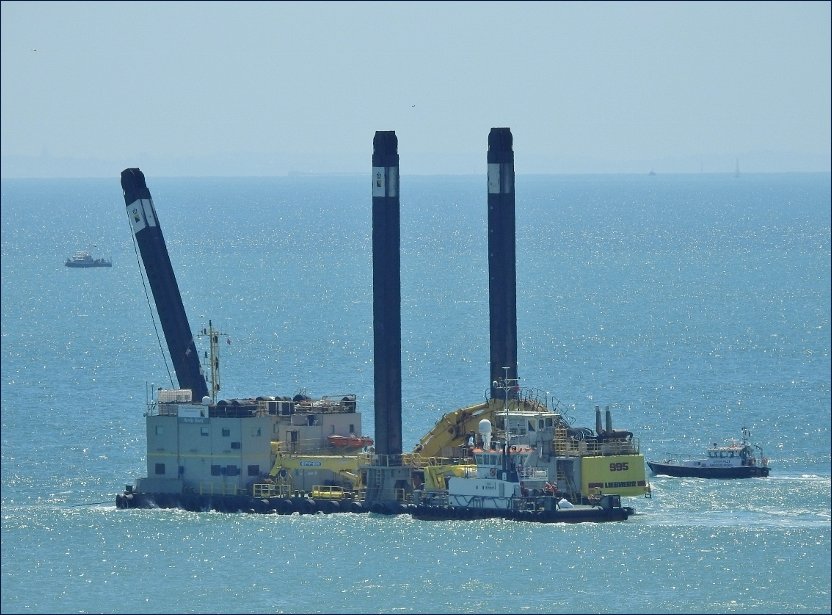 Just catching up now with some images of the newly revamped Spirit of Britain. She has just come back into service with new paintwork/logo etc etc and is looking good. We had pictures recently from Harald of her at the Damen Shipyard in Rotterdam where the work was carried out.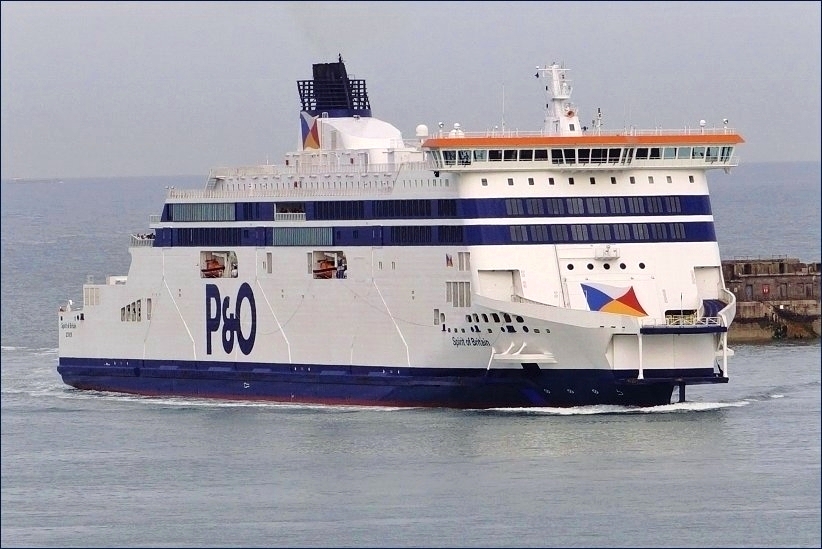 Starting the small sequence with her arriving from Calais on Saturday evening..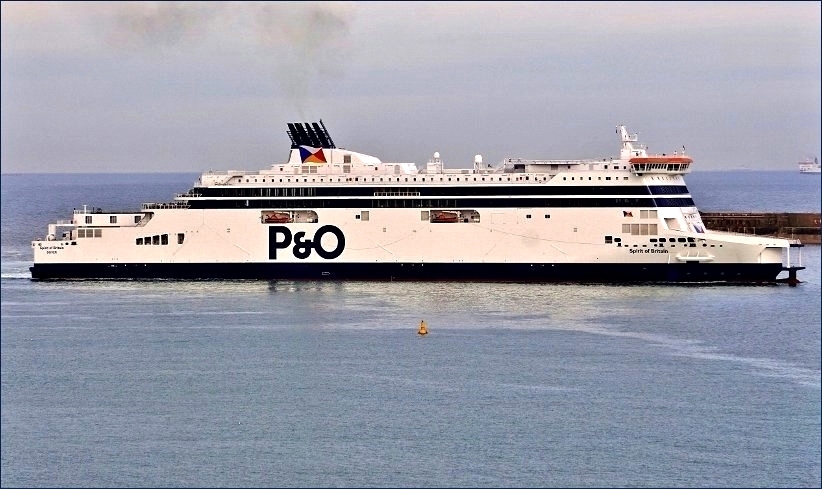 winding down...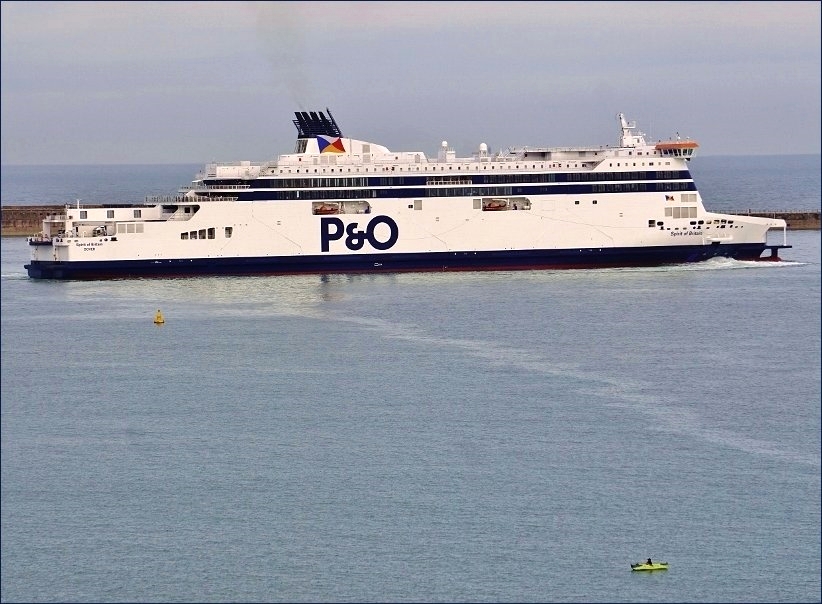 Little and Large above there...
And one extra pic from a different time...later...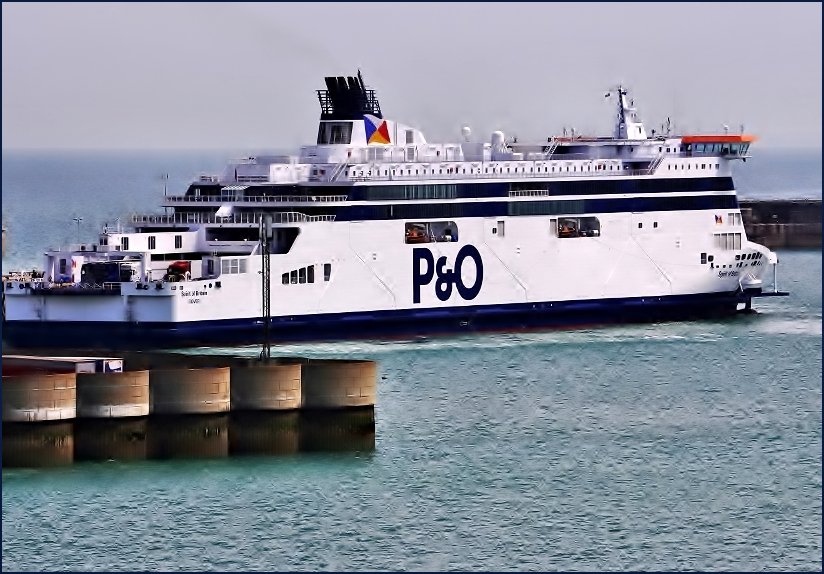 PaulB

Del
Monday, 25 June 2018 - 06:35
Post 5012
Del Styan, Norwich
That woman waiting with her luggage doesn't look too happy, does she? Maybe she didn't pack enough?

Sunday, 24 June 2018 - 23:13
Post 5011
Sea News, Dover
Some pictures now as promised of the departing Boudicca.
She was off on her German Waterways tour... for more general cruise detail type Cruise Visits in the Search Engine above.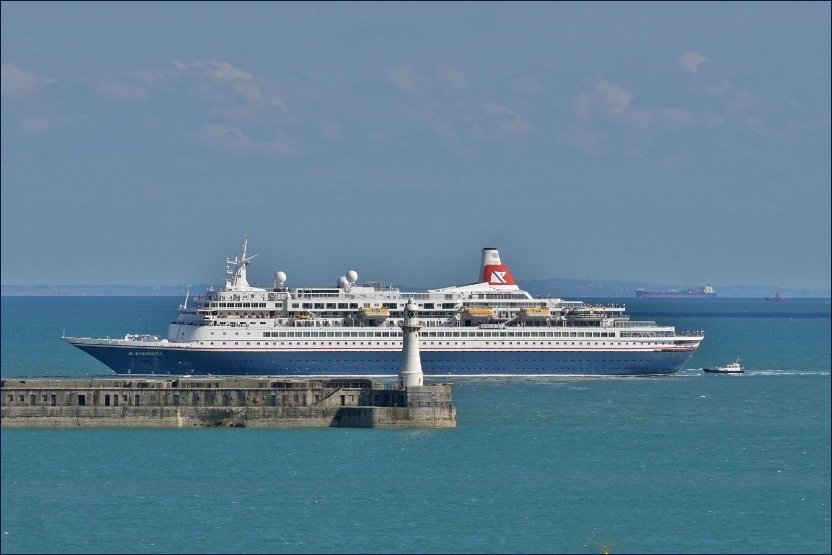 Turning on a sixpence...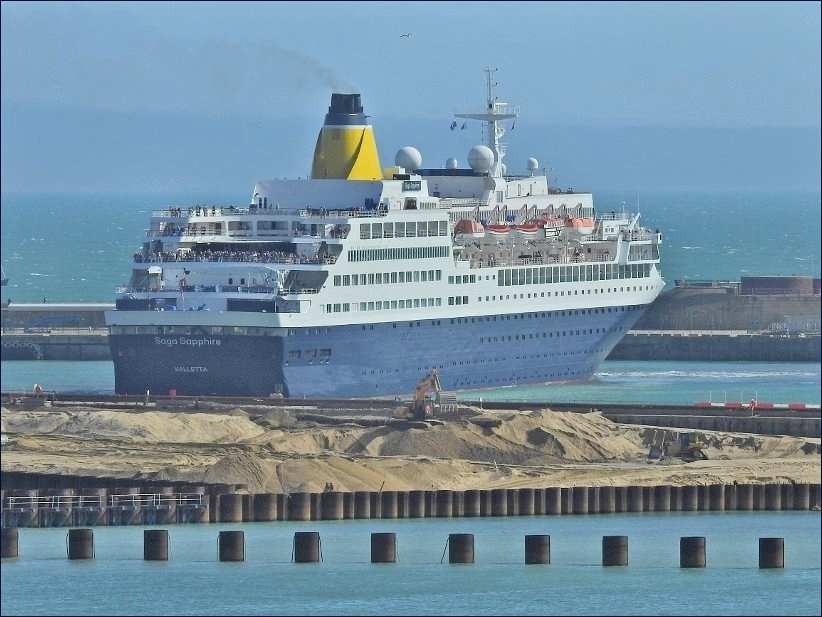 Yours truly is certainly a bit behind schedule with the departing Saga Sapphire above there as she is arriving back here at the Port of Dover as we speak. It was just a short cruise to the Channel Islands for her this time.
Cracking Lifeboat pictures below there Sarah....close-in hi-octane action shots there for sure. Brilliant..

PB
Don't miss those pix below.
Sunday, 24 June 2018 - 05:56
Post 5010
Sarah, Ramsgate
Relief Lifeboat "Daniel L Gibson" at Walmer Lifeboat Day - 23rd June 2018.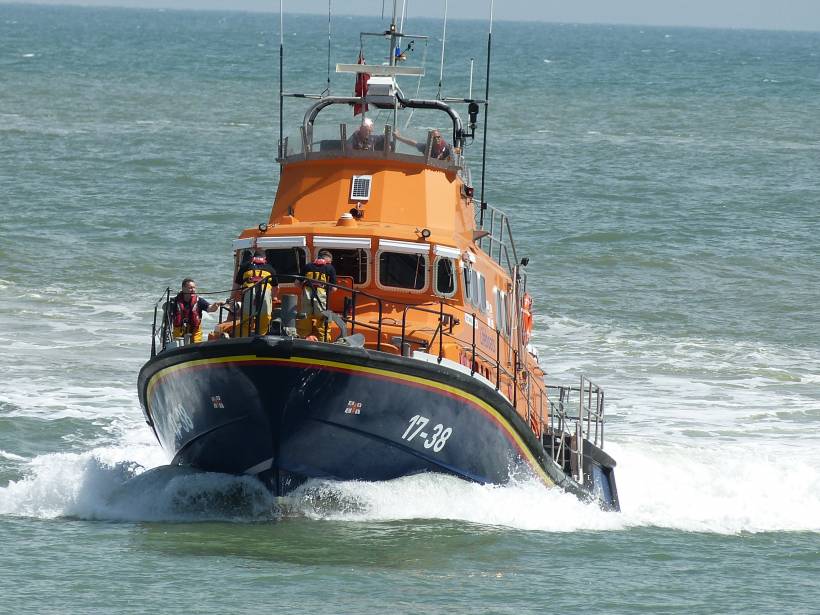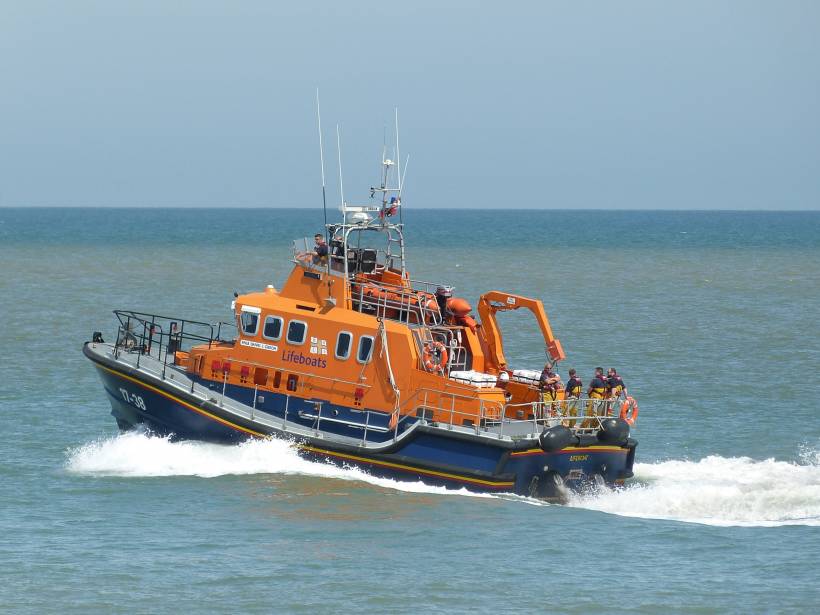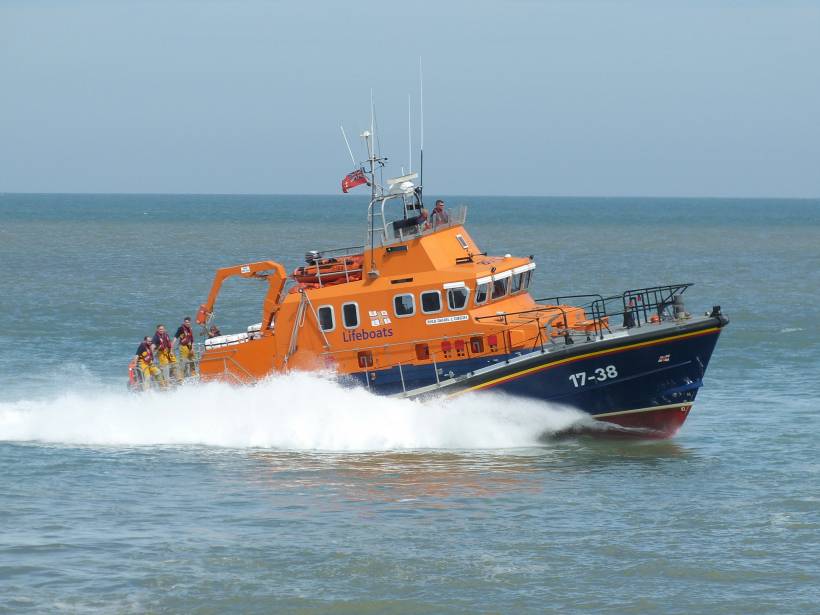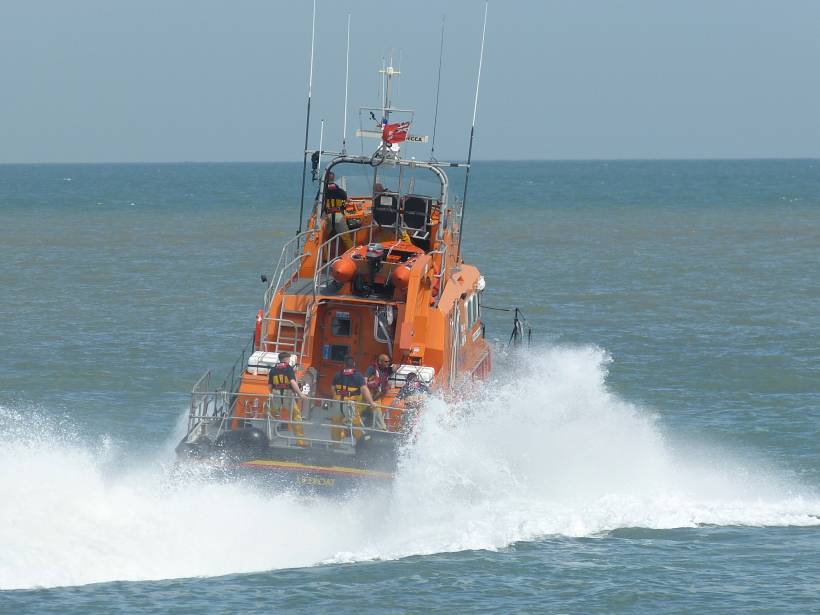 Saturday, 23 June 2018 - 22:40
Post 5009
Sea News, Dover
Tug Dauntless Sprays...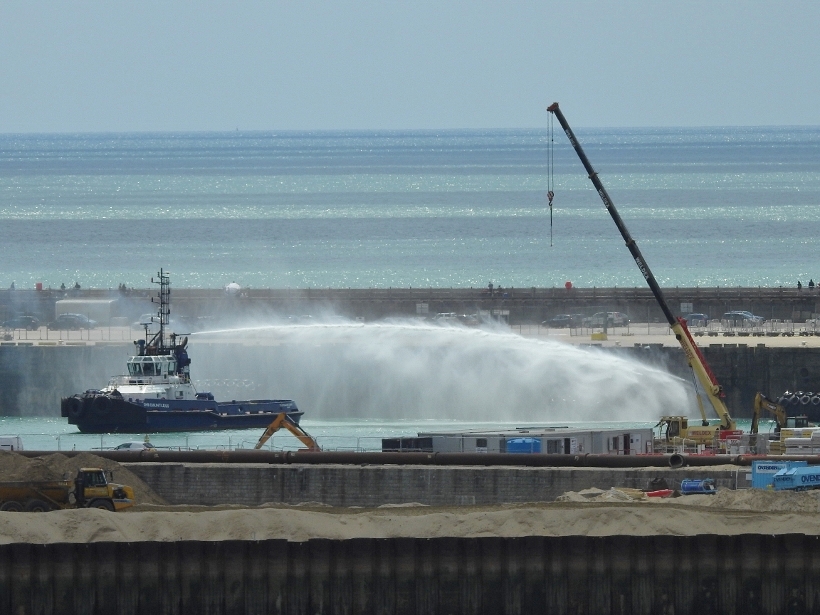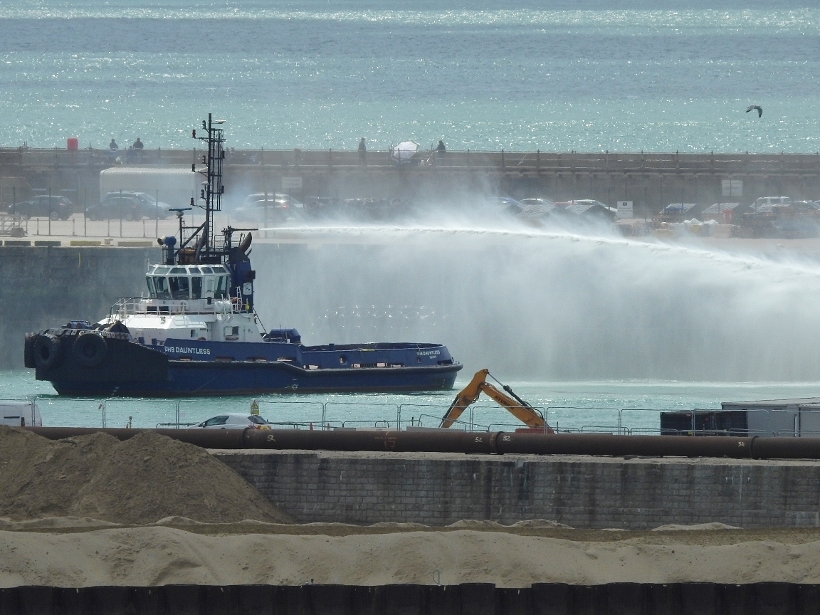 On Thursday (around lunchtime) Dauntless was giving it some welly with the spraygun over or near Cruise Terminal One. She wasn't greeting a cruise liner or indeed saying goodbye to one, so at a guess there may have been some small scale pollution or something...but as ever it made for a spectacular sight.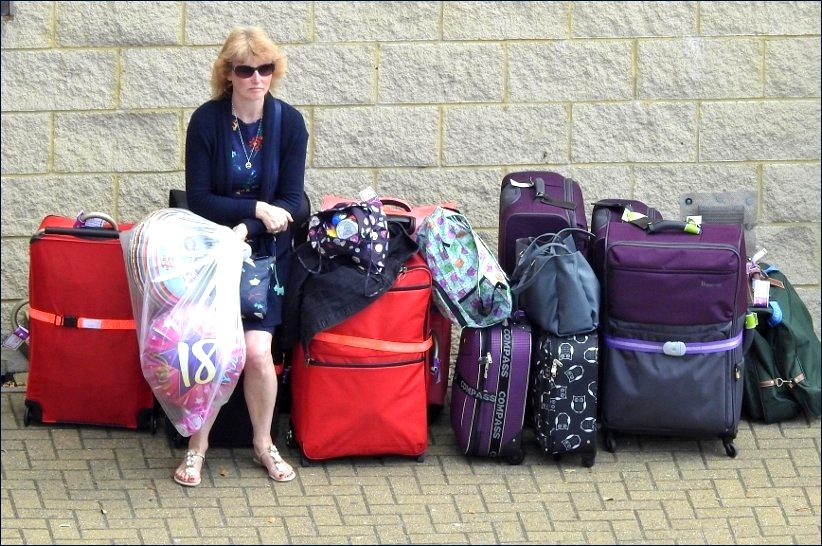 A woman needs her luggage. Well what can a girl doo...it could be a long cruise and there are all those outfits to think of..

I bet the taxi driver had a mild cardiac moment when he saw that lot . How do you get those in yer boot.

They managed anyway ... meanwhile the Boudicca was waiting.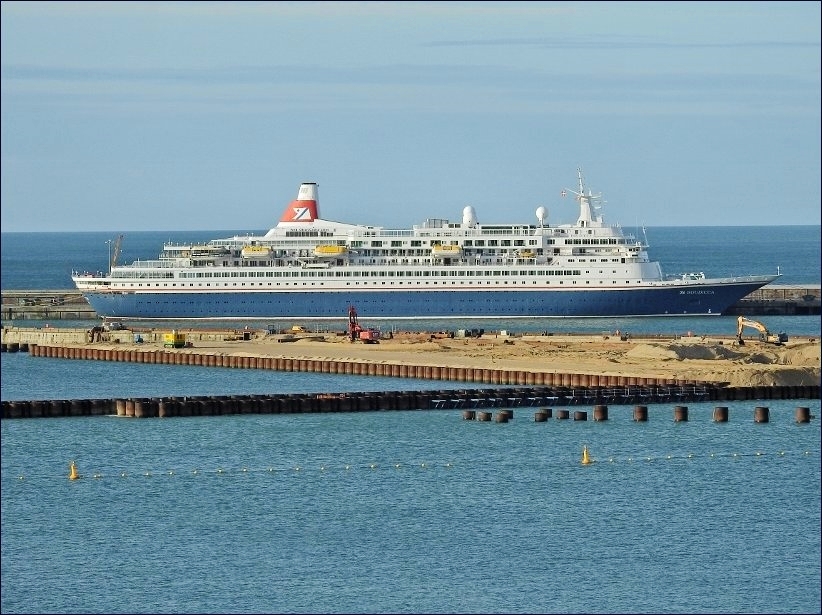 Hope the lady shown is having a great cruise.

Will have some more shots of Boudicca and Saga Sapphire following along soon..
PB
Saturday, 23 June 2018 - 06:34
Post 5008
Sea News, Dover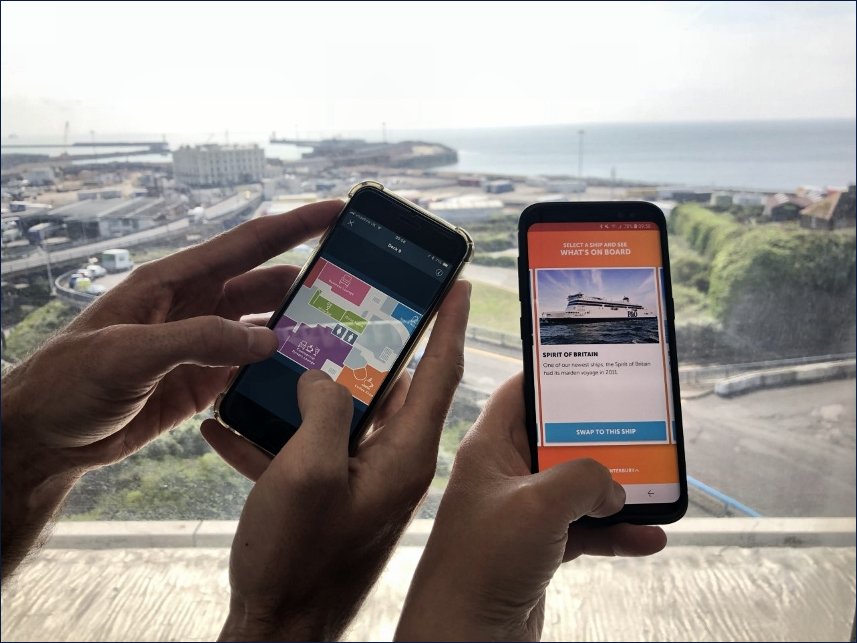 P&O FERRIES LAUNCHES NEW MOBILE APP TO UPGRADE THE SUMMER HOLIDAY EXPERIENCE FOR TOURISTS
_______________________________________________________________________________________________
Release time: immediate
CUSTOMERS who travel with P&O Ferries this summer will have their experience upgraded thanks to the launch of a new mobile app which will give them control of every aspect of their trip.
The P&O Ferries mobile app - which will be rolled out across the company's fleet of passenger ships on the English Channel, North Sea and Irish Sea - will mean that customers no longer have to use any paper for their tickets.
Other benefits will include updates on travel conditions around the port, an interactive guide to the ship on which you are sailing and early notice of on-board offers in the bars, restaurants and shops. Customers will also be able to use the app to purchase holiday money at competitive rates with zero commission.
Sarah Rosier, P&O Ferries Head of Sales and Marketing, said: "At P&O Ferries we pride ourselves on the holiday beginning as soon as our customers set foot on the ship and our new mobile app will make their travel experience easier, better and more fun."
"We sail cruise ferries of up to 60,000 tons between Britain, Ireland and Europe and the mobile app will give our passengers the opportunity to make the most of what these extraordinary ships have to offer. That includes everything from fine dining to a quick bite to eat, entertainment for the whole family and on-board shops with discounts of up to 40 per cent on high street prices on perfume, alcohol and chocolate."
"The customer experience on board a P&O Ferries ship today recalls the unforgettable style of the famous P&O liners of the past. The big difference is that with our new app, you're the captain."
P&O Ferries is a leading pan-European ferry and logistics company, sailing 27,000 times a year on eight major routes between Britain, France, Northern Ireland, the Republic of Ireland, Holland and Belgium. It operates more than 20 vessels which carry 8.4 million passengers and 2.3 million freight units annually.
Together with its logistics division, P&O Ferrymasters, the company also operates integrated road and rail links to countries across the continent including Italy, Poland, Germany, Spain and Romania. P&O Ferrymasters also owns a rail terminal in the Romanian city of Oradea, which facilitates the onward movement of goods to Britain from Asian countries via the Silk Road.
ENDS
The Pride of Canterbury approaching the Port of Calais at the weekend just gone.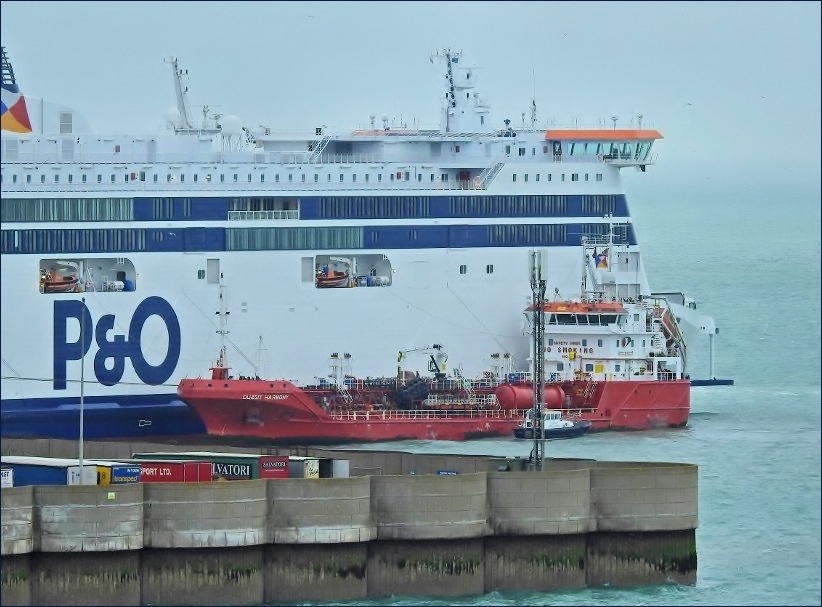 The picture above shows the Spirit of Britain having just returned to the Port of Dover after her repaint/refit in Rotterdam...
also in shot the Duzgit Harmony supplying bunkering services .. also there too.. the harbour patrol boat.
Will have a better wider shot of the Spirit of Britain soon.. bit foggy that one.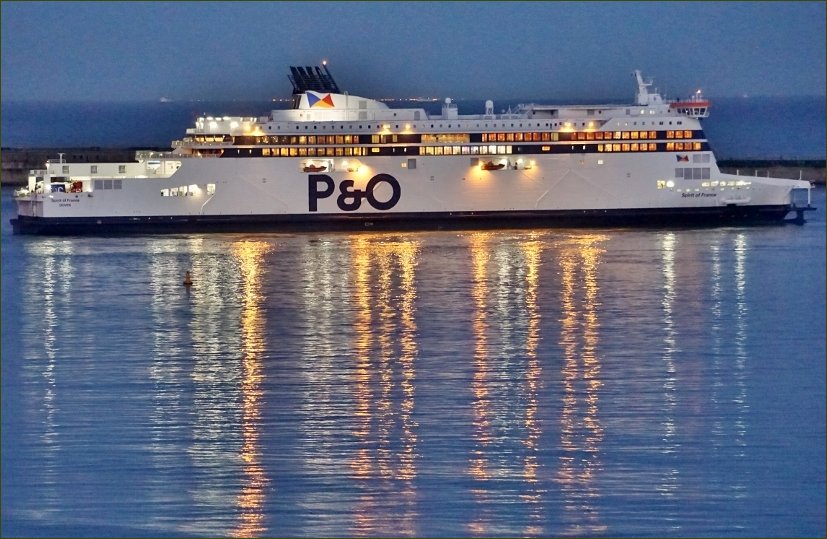 The Spirit of France by night.
Many thanks to the team at P&O Ferries for all that exciting new info...

PaulB
Friday, 22 June 2018 - 06:47
Post 5007
Sea News, Dover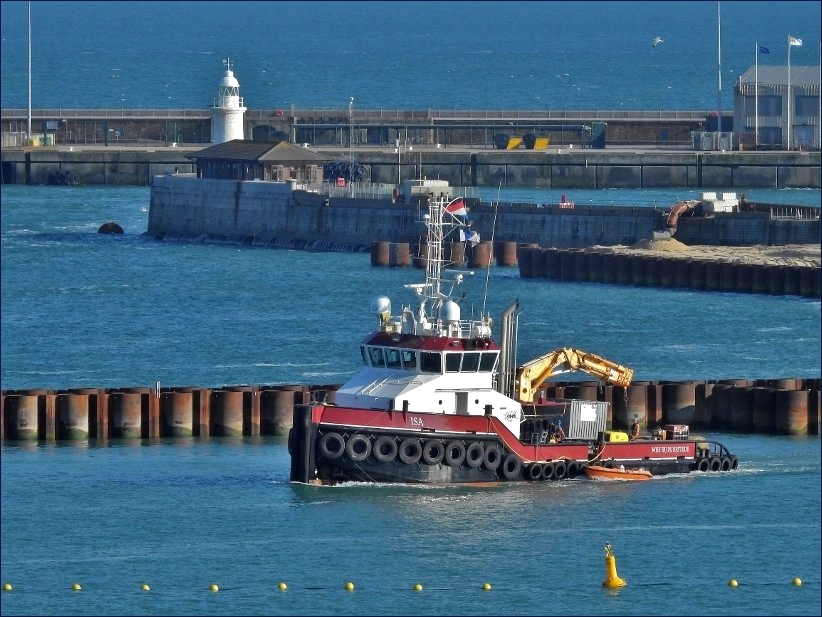 There we are above with a final shot of tug Isa as she is now back in Germany...a big busy 'muscular' tug, 'twas great to watch her in everyday action. The picture above shows Isa working into the late evening about 10 days ago and looking good. Don't miss todays earlier posts below and don't miss Ted's shots below from late yesterday. Thanks once again to Mike for the all round inshore and beyond info.
Some of the DWDR vessels left us and then returned, so who knows, Isa may be back.
PB.
Thursday, 21 June 2018 - 15:18
Post 5006
Mike J., Dover
Nice pix of the VIKING PRINCESS - the 'white caps' really make the picture.
She's been up out of the water in the boatyard for a while & is now back in the Granville Dock.

It looks as though the NORDIC GIANT is about to be towed away - she has been on the Admiralty Pier for a few days & both the WADDENs have vanished.
She's got her grab swung 'inboard' & switched off her AIS & Wednesday evening the tug MTS VANQUISH came in from Tilbury & is now tied up alongside her.

Thursday, 21 June 2018 - 07:53
Post 5005
Sea News, Dover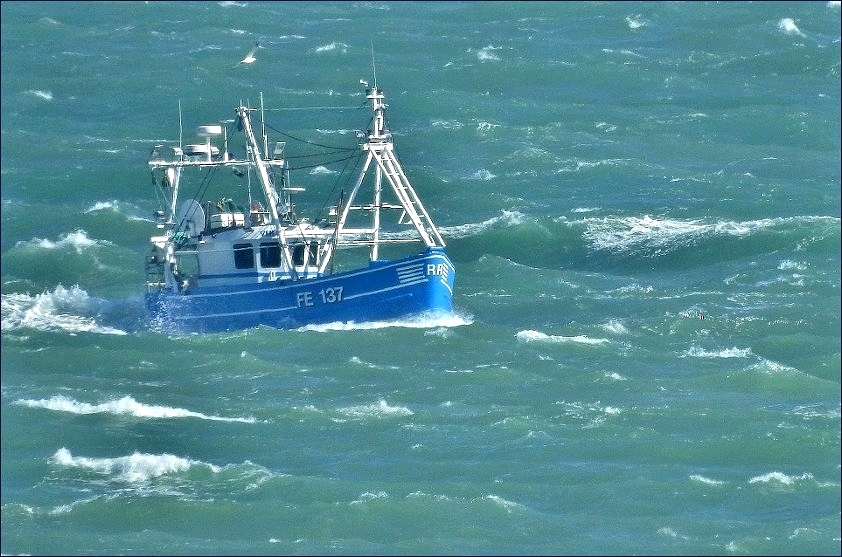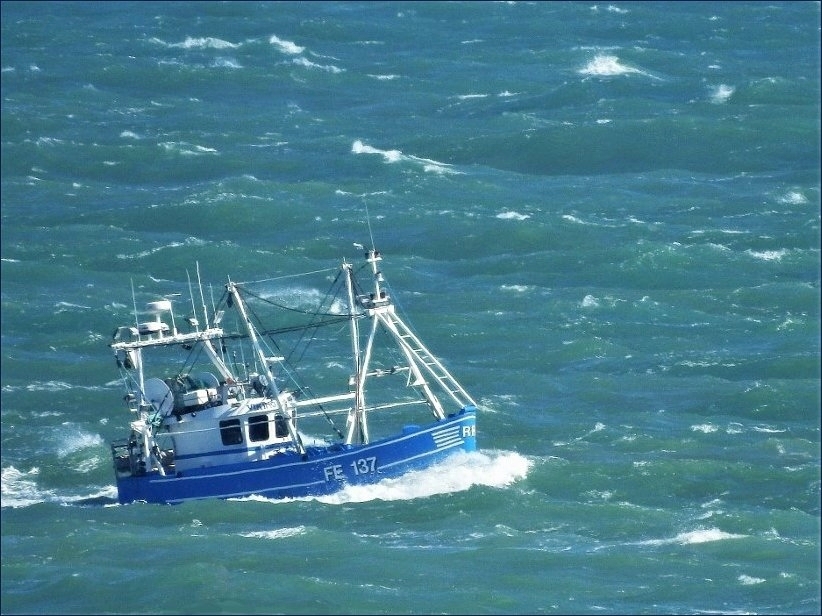 There we have the small trawler Viking Princess above, pictures taken on Monday evening in blazing sunlight as she approached the Port in fairly rough weather, as you can see. It was chop chop choppy! I think Mike got pictures of her previously nestling in the inner harbour...and I have a feeling we also had her previously being towed back to Port by the Dover Lifeboat. But there she was above on a bracing Monday evening and looking good...
On Tuesday morning Saga Pearl arrived in misty conditions...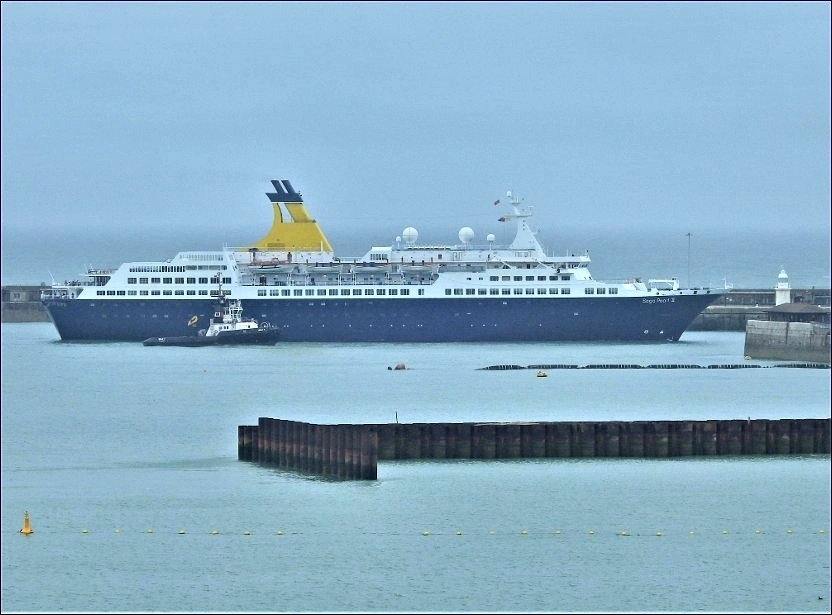 Below...getting a good view of the prowling Wulf from the rear deck...
yes its Wulf7.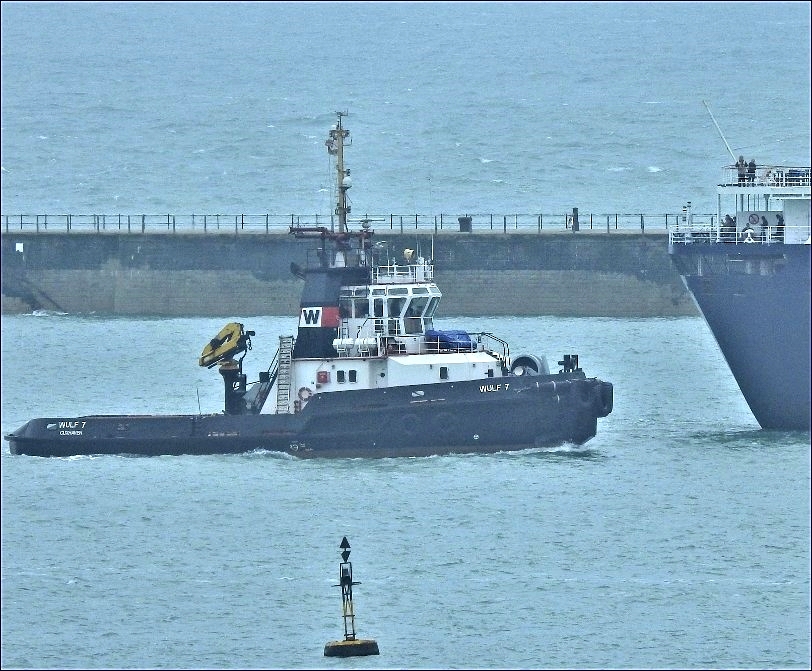 Great collection from Ramsgate below Ted. You are getting terrific clarity with the pictures Ted for sure. Great stuff!

Ah sorry to hear tug ISA has left us...I still have good pictures of her as yet unused, ah well. Thanks for all the info Mike.

PaulB
PS: since Saga Pearl II on Tuesday we have also had Saga Sapphire yesterday and Boudicca today...so lots more to come..
Thursday, 21 June 2018 - 06:38
Post 5004
Ted, Canterbury
"Five from Ramsgate"
A new kid on the block is the Estuary Esprit.Just arrived from the boatyard.I think she is going to based at Sheerness after her trials.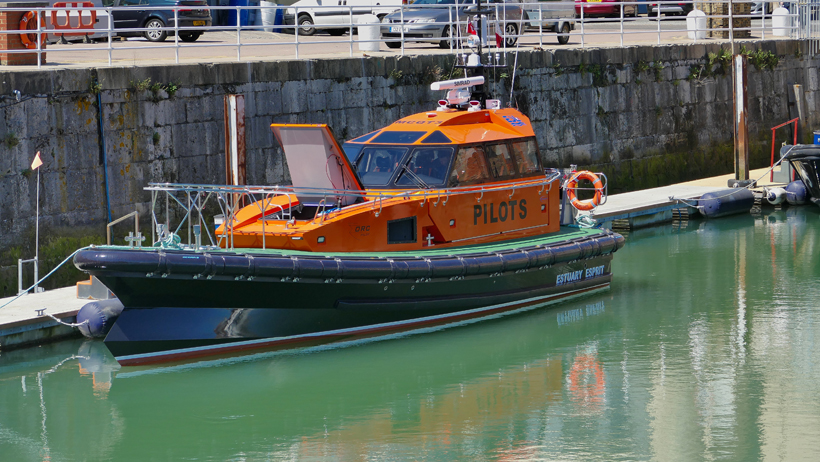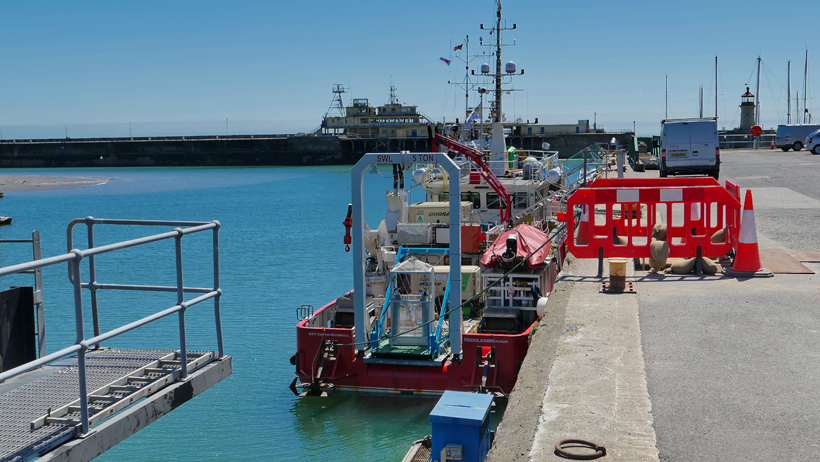 The DSV (Diving Support Vessel)Curtis Marshall.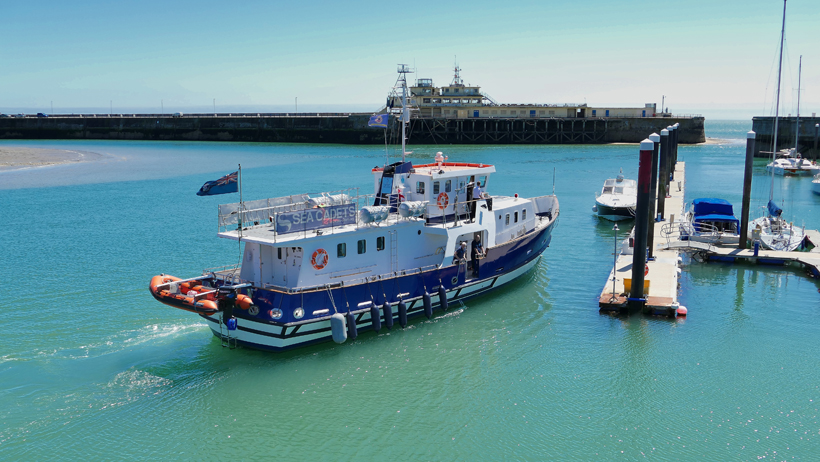 The Sea Cadets training ship Sir Jack Petchey.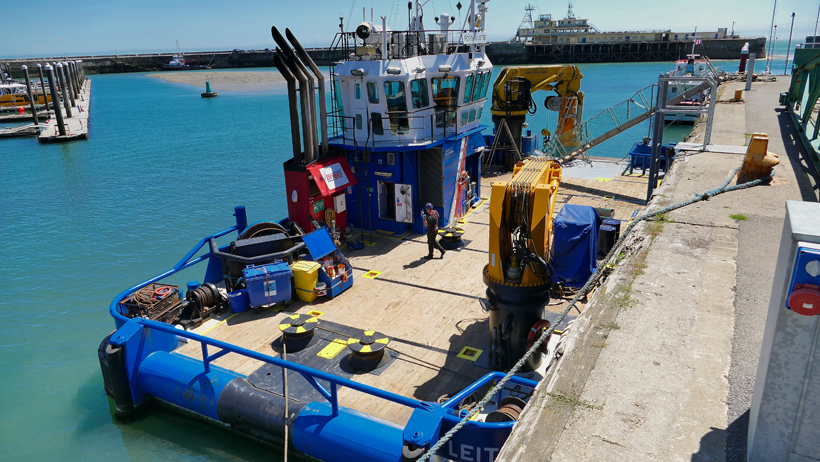 The Forth Jouster.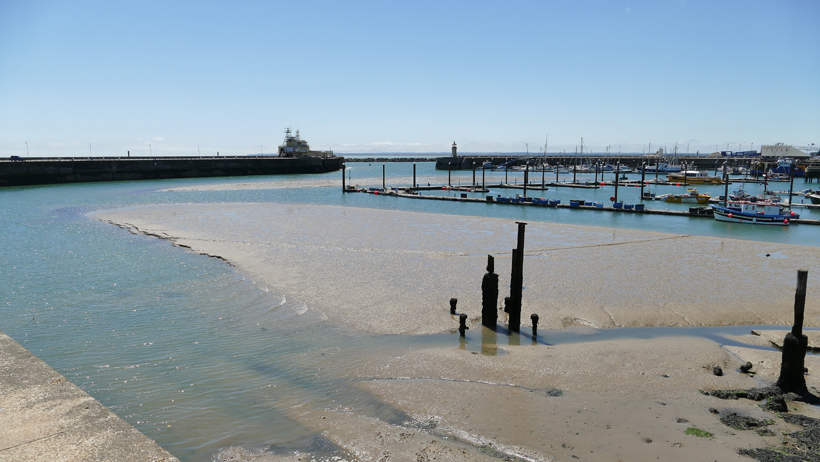 One of the lowest tides I have ever seen at Ramsgate.
Wednesday, 20 June 2018 - 18:43
Post 5003
Sea News, Dover
DFDS EXTENDS ORCA PARTNERSHIP TO ITS NEWHAVEN-DIEPPE ROUTE
______________________________________________________________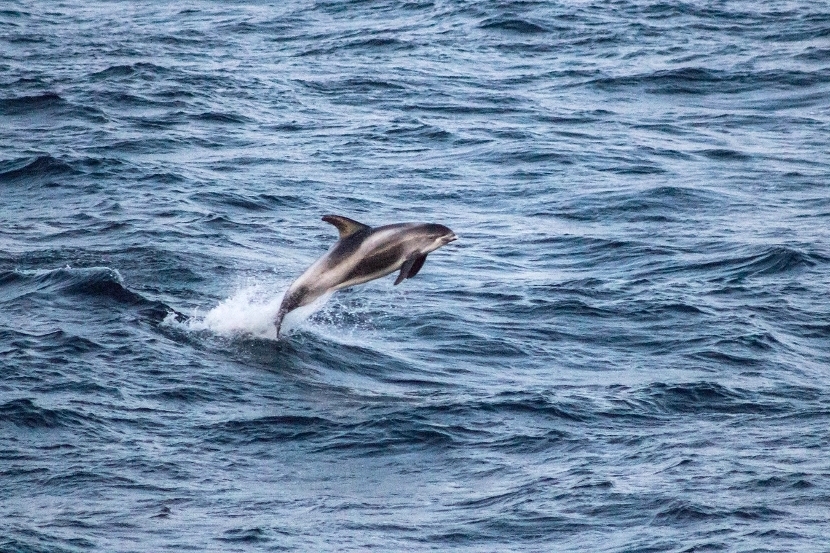 ORCA experts to offer passengers wildlife watching across the Channel
Passengers travelling between Newhaven and Dieppe with DFDS this summer, will now have the chance to take part in on board wildlife watching and interactive conservation talks, led by marine wildlife experts from ORCA.
Continuing DFDS' partnership with the UK's leading marine conservation
charity – which is now in its 12th year – this will be the first year that nature lovers sailing on the Newhaven-Dieppe route will be able to enjoy the facility across the English Channel.
On board ORCA marine wildlife experts will help passengers spot minke whales, bottlenose dolphins, white-beaked dolphins, and harbour porpoise – all of which can be frequently spotted when crossing the Channel during the summer months. Conservation talks and wildlife-related games will also be on offer to passengers of all ages, at no extra cost.
Naomi Thornton from DFDS said, "We are thrilled to be able to extend our marine wildlife watching service to passengers on an additional route between the UK and Continental Europe. We've had a fantastic 11 years working with the ORCA team on our Newcastle-Amsterdam route and are excited to see their findings across the English Channel this summer."
Steve Jones, Head of Partnerships & Philanthropy at ORCA said, "The entire ORCA team are incredibly excited to be able to build on our partnership with DFDS and reach a whole new audience in the English Channel. We're looking forward to engaging thousands more passengers this summer as we showcase the wonderful wildlife we can see right on our doorstep."
The new service is being introduced to Newhaven-Dieppe sailings from 13 June 2018. ORCA experts will be on board every Wednesday to Sunday until 3 August 2018, on select crossings*.
The partnership continues to operate on the North Sea route from Newcastle to Amsterdam, for those sailing on DFDS' King Seaways ship.
Newhaven to Dieppe crossings start from just £49 for two people each way and £57 for four people each way.
For more information or to book a crossing, visit: dfds.co.uk.
-ENDS-
Yes its very pleasant in Dieppe and with the added prospect of wildlife on the crossing...well..

And on that other well known route

...the DFDS ferry Cote des Flandres in Calais at the weekend. Look at this golden sand in Calais.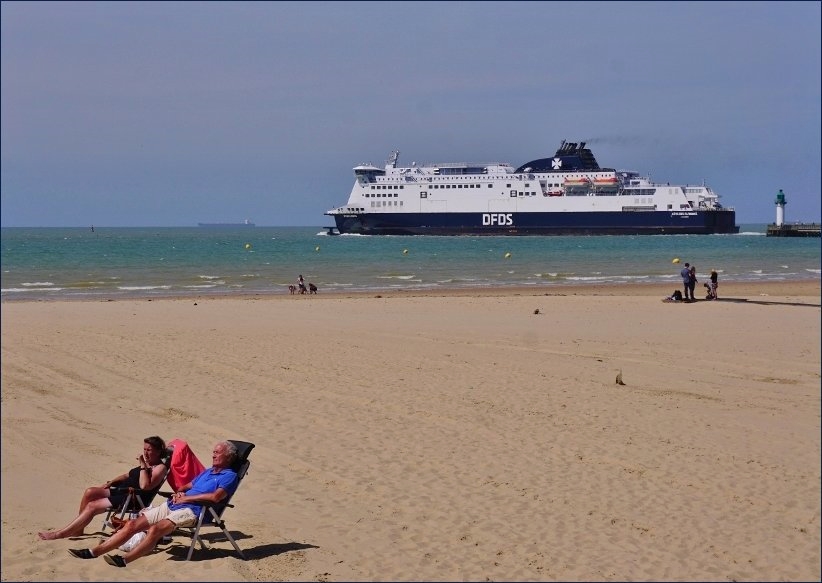 * *
A couple of shots now of the departing Pacific Princess a couple of evenings ago..she left through the eastern exit in fine style on a fine fresh day.. the tugs in attendance are Dauntless and Wulf7.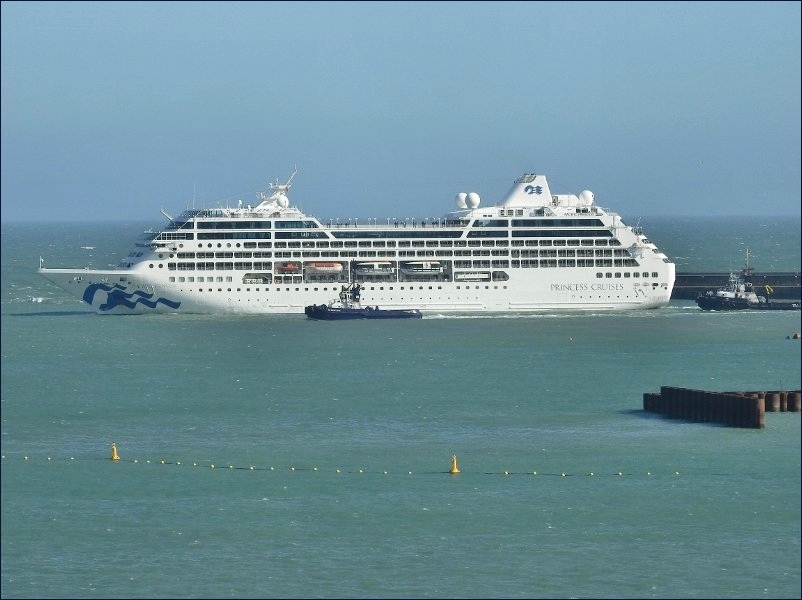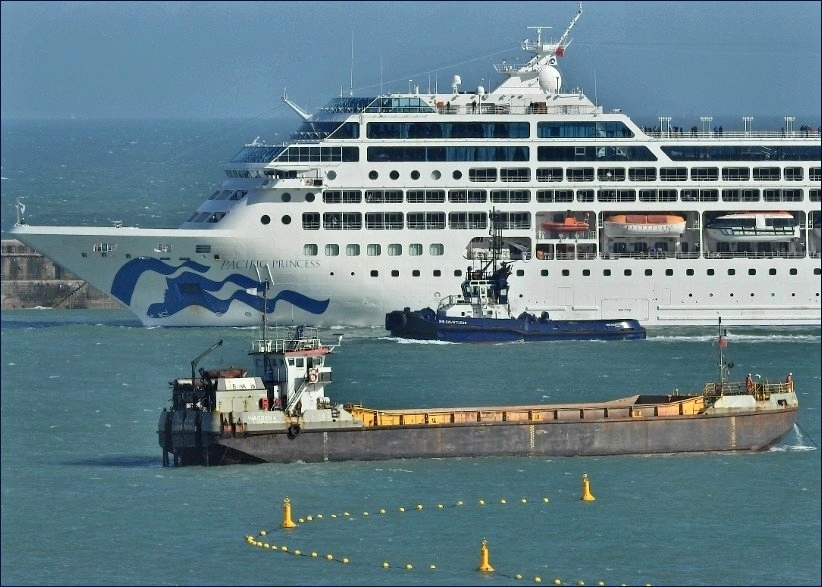 Cracking collections below from Mike and Patrick of the Maersk Connector. Glad the chaps got those pix as yours truly got nothing at all to speak of.. and along with that top shot from Ben we had good coverage. Will leave Ben's pic above there for one more day so that all can continue to enjoy the fab ship.

Well done with that latest collection too Mike.

Thanks once again Harald, you got a bit of a scoop there with your screenshot. I saw her here in Port yesterday before the fog...she is looking immaculate now. Must try and get a shot of her looking this good for the files.

PaulB
Many thanks to the team at DFDS.

Wednesday, 20 June 2018 - 07:23
Post 5002
Mike J., Dover
A bit of a mixed bag of pix.
Firstly some Monday views of the DWDR work. The cold store shed is coming on well with the cladding looking to be completed on the seaward side & I meant to get a photo of it from the Ad.Pier on Monday but I forgot [I forgets a lot these days].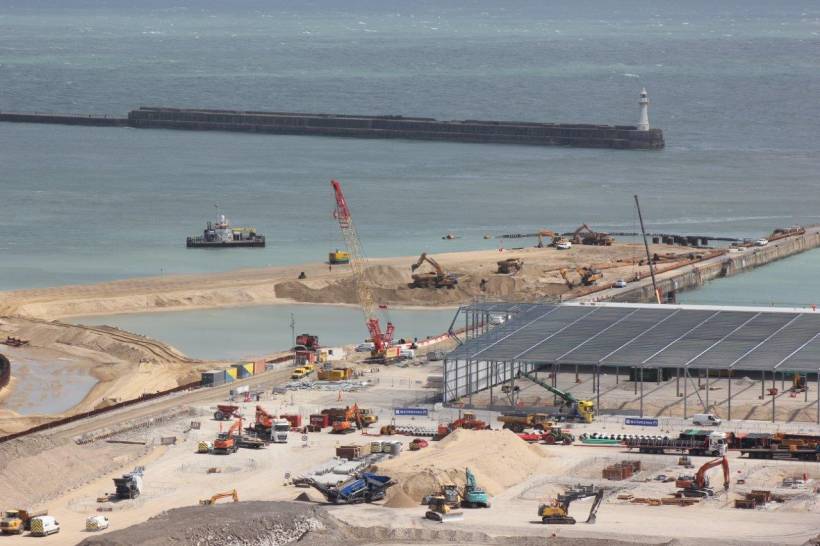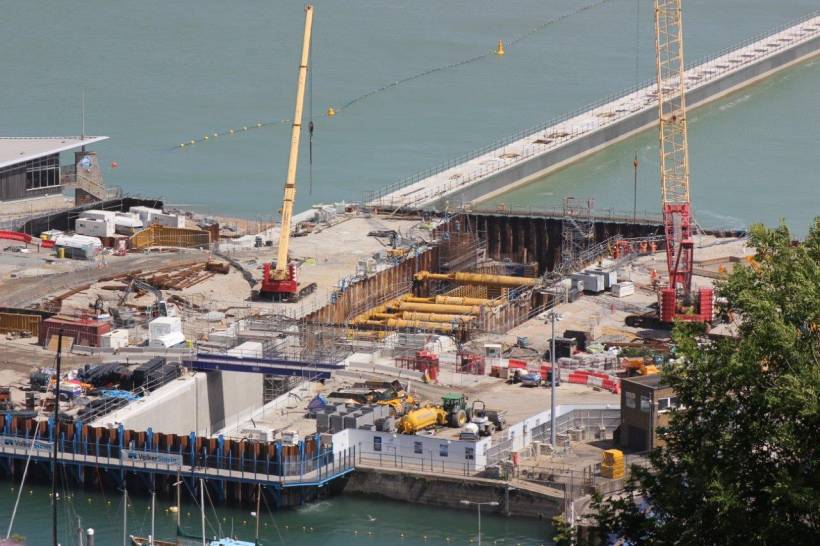 Tuesday afternoon the fog came sweeping in & the high-pitched Eastern Docks foghorn started bleeping every ten seconds with occasional blasts from the ferries.
At one stage there was sunlight in the docks with the ferries in the fog.
Plenty of freight !
Finally the SMIT ROTHER having & pressure wash & brush-up in the boatyard on 4 June.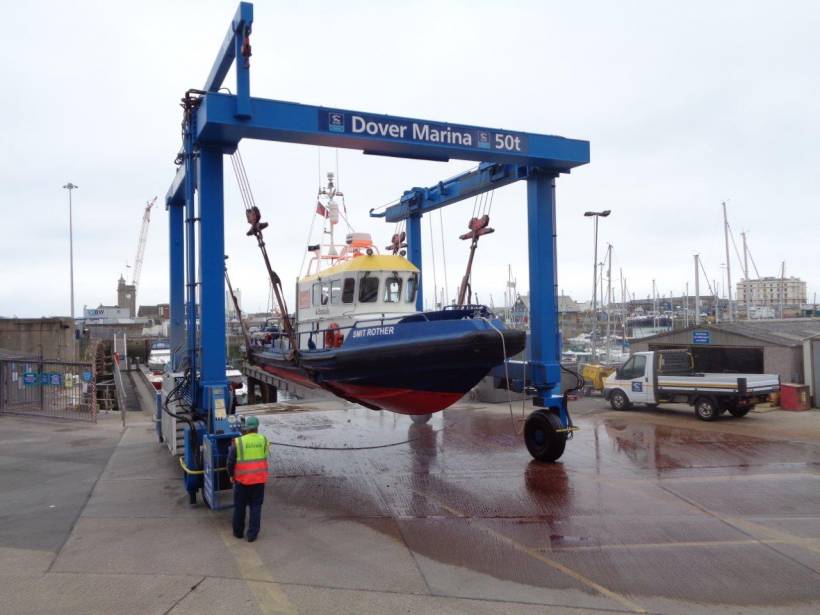 The Dutch tug ATLANTIS came in about 0800 Tuesday & sailed for Rotterdam about 1900.
Her AIS is showing 'reduced manoeuverability' & she's only doing 5kts so I guess that she has something in tow, probably one of the flat-top barges as all the usual DWDR suspects are still showing as being in port.
I noticed on Tuesday that the unusual workboat PATRIOT [post 4918] has disappeared from her berth in the corner of Granville Dock where she had been laid up for many months.
Wherever she's gone, she's not showing on AIS !
Wednesday, 20 June 2018 - 01:23