Saturday, 19 August 2017
doverforum.com/sea-news
Featuring all the ships that come and go and work at the Port of Dover with further coverage of Ramsgate, Calais, Dunkerque.
Email:dover7@msn.com to send SEA NEWS pix or info.... or click ADD YOUR COMMENT below to post direct, no membership needed. Use our SEARCH ENGINE below to find all sorts on the SEA NEWS pages..more than 200 now with more than 4000 nautical posts. Posts welcome. Max of 5 pictures preferred per post. Sea News Editor Paul Boland.



Sea News Dover:


Busy P&O Ferries take on 140 Summer Staff see 4048
The exciting upcoming Dover Music Festival see 4002
Record Half Year for P&O FERRIES ...see below 3964.
The Crown Princess at the Port of Dover... see 3956 and 3953.
P&O Ferries give Lifeboat £10,000...see 3933.

Type Cruise Visits (or indeed anything) in our Search Engine below for the latest cruise ship arrivals..
Post 4040
George, Dover
Some more shots of recent shipping activity associated with the ongoing Dover Western Docks Redevelopment project: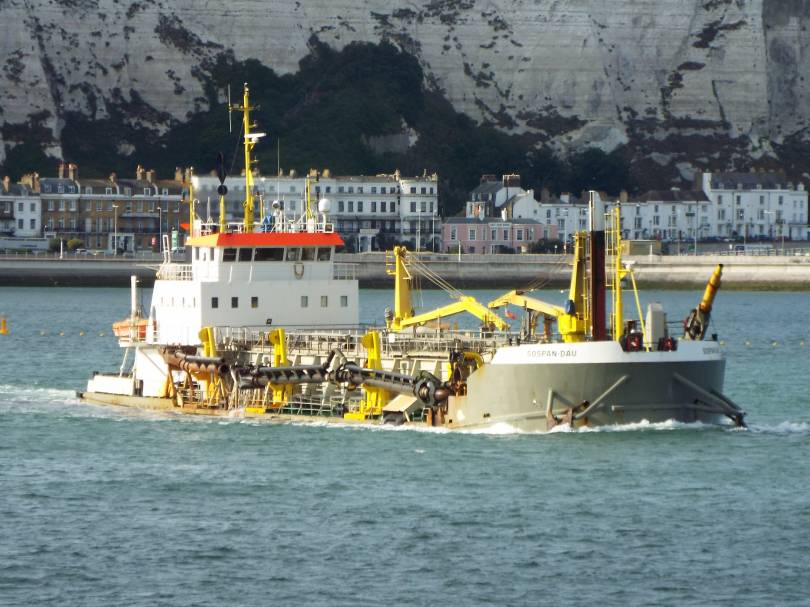 The dredger SOSPAN-DAU. Apparently the name SOSPAN-DAU is the Welsh translation of 'SAUCEPAN-TWO'!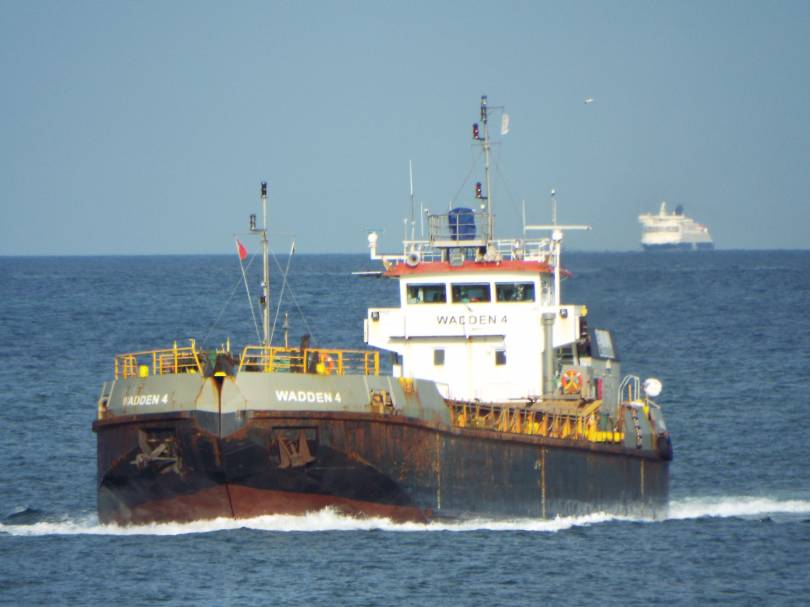 The hopper barge WADDEN 4, with a DFDS 'D-Class' ferry fast approaching from behind.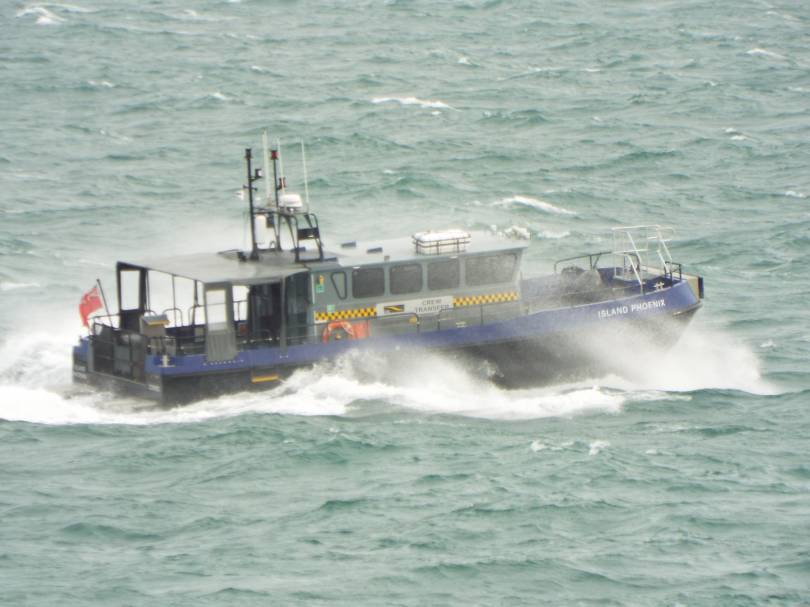 The catamaran ISLAND PHOENIX out at sea.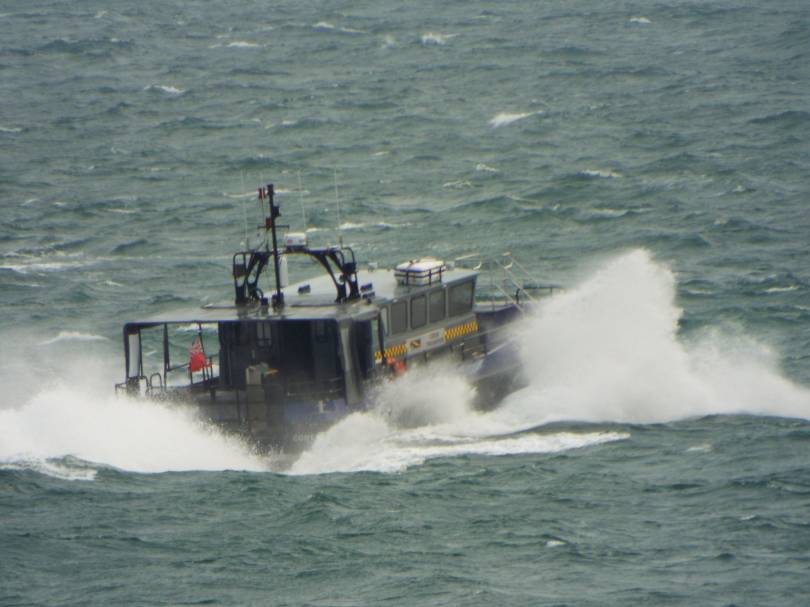 Here she is again, taking the waves in her stride!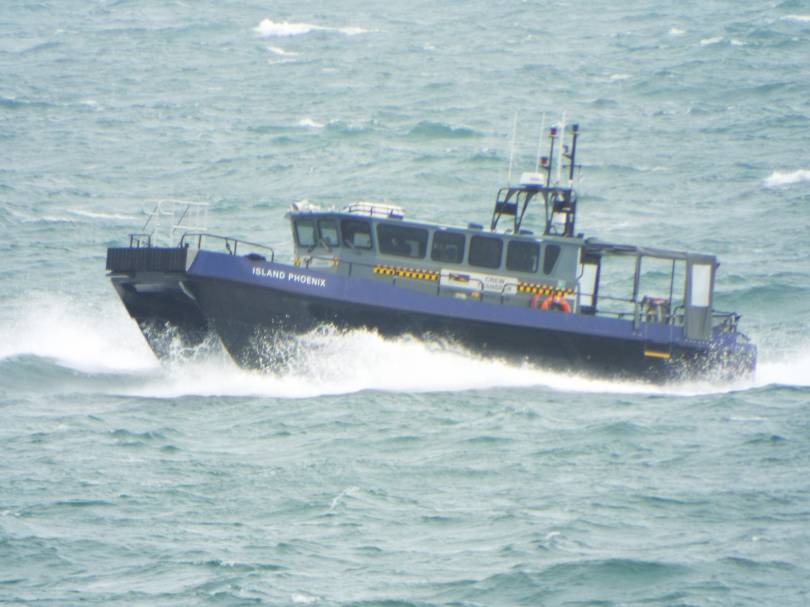 Some background information: The ISLAND PHOENIX is available for charter on a short or long term basis throughout Europe and is ready to be mobilised for crew transfer, survey,dive support and general work boat duties.
Friday, 28 July 2017 - 00:10
Post 4039
Sarah, Ramsgate
A busy day in Ramsgate harbour today, THREE call out for the lifeboats in the afternoon plus the arrival of a relief lifeboat soon to be on duty here whilst our lifeboat is away for a refit.
Relief Lifeboat 14-12 Forward Birmingham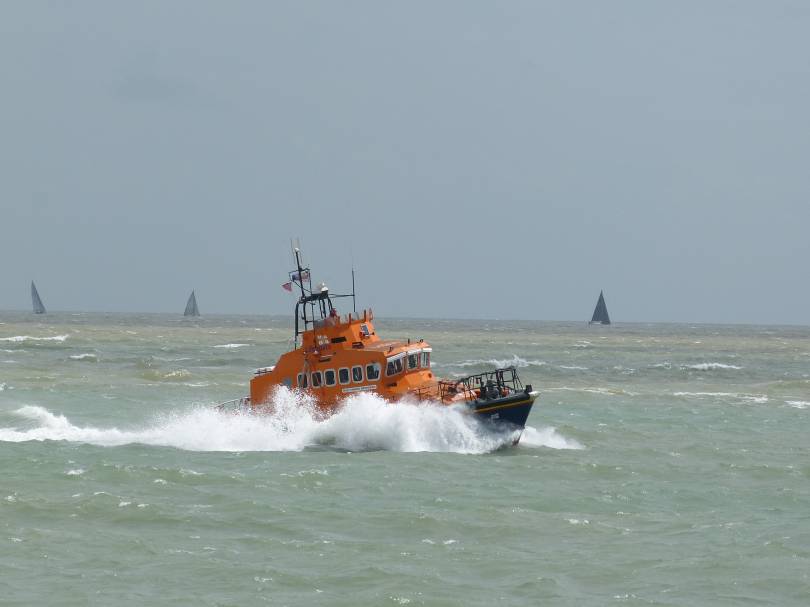 Service Call 37 - Inshore Lifeboat
Service Call 38 - All weather Lifeboat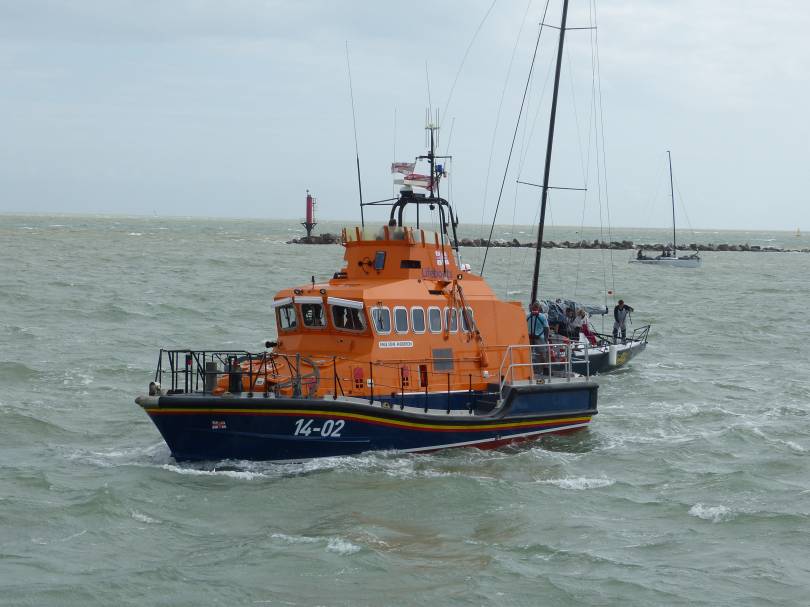 Service Call 39 - All weather Lifeboat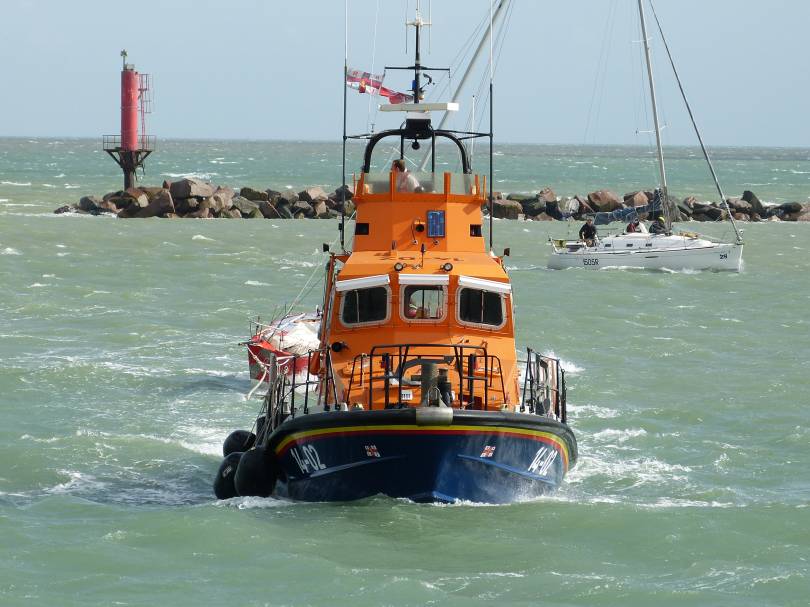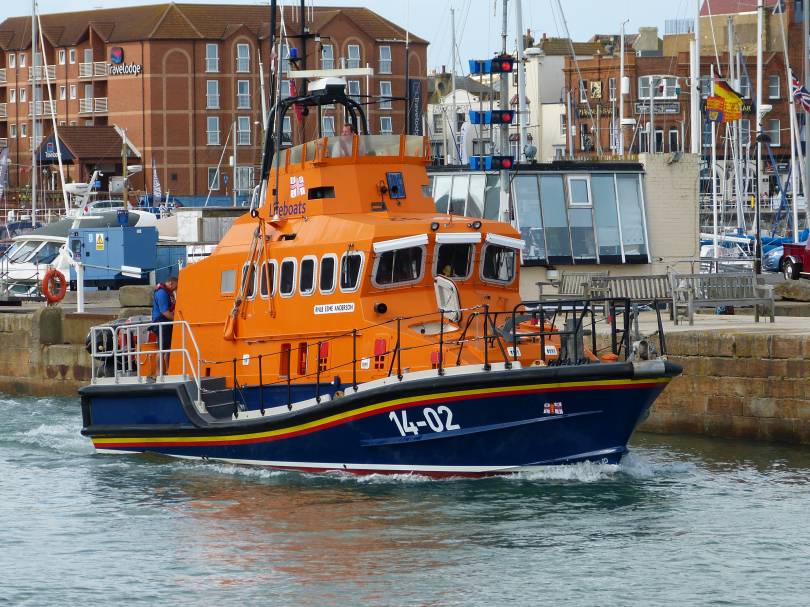 Thursday, 27 July 2017 - 23:30
Post 4038
Colette B, Dover
CRUISE VISITS
Wow! The photos that constantly appear on Sea News are truly awesome, with tremendous shots of the comings and goings in and around Dover just eye boggling, keep up the great work Guys!!

As promised here are the final cruise calls for the month of July.
Tomorrow Friday July 28th Saga Pearl ll starts her 7 night 'Summertime in the Fjords' cruise. She visits the beautiful Norwegian waterside cities of Stavanger and Bergen as well as visiting Sognefjord and Geiranger which are both recognised by UNESCO as two of the world's best fjords

She arrives here tomorrow morning at CT1, 08.00, departing at 16.00 hours, T/R.
The following day Saturday July 29th the wonderful Princess Cruises 'Pacific Princess' visits us once again. She starts her 14 night 'Iceland and Norway' cruise calling at Lerwick in the Shetlands and Scrabster Harbour, off the North Coast of Scotland. She then sails to Iceland taking in Seydisfjordur, Akureyri, Grundarfjordur and Reykjavik before visiting Ulvik and Bergen in Norway. Arriving here at CT1, 06.00, leaving 17.00 hours, T/R.
The last call for the month of July is on Monday July 31st when Saga Sapphire commences her 12 night 'Highland Fling' cruise. This Summertime cruise to the beautiful Scottish Highlands includes Edinburgh, for the Spectacular Royal Edinburgh Military Tattoo, Peterhead, the Orkney Islands and Douglas in the Isle of Man. She arrives here at CT1, 08.00, departing 16.00 hours, T/R.
The next cruise ship to visit our shores will be the Seabourn Quest on Thursday August 3rd, further information about August cruises to follow soon

Thursday, 27 July 2017 - 22:37
Post 4037
Sea News, Dover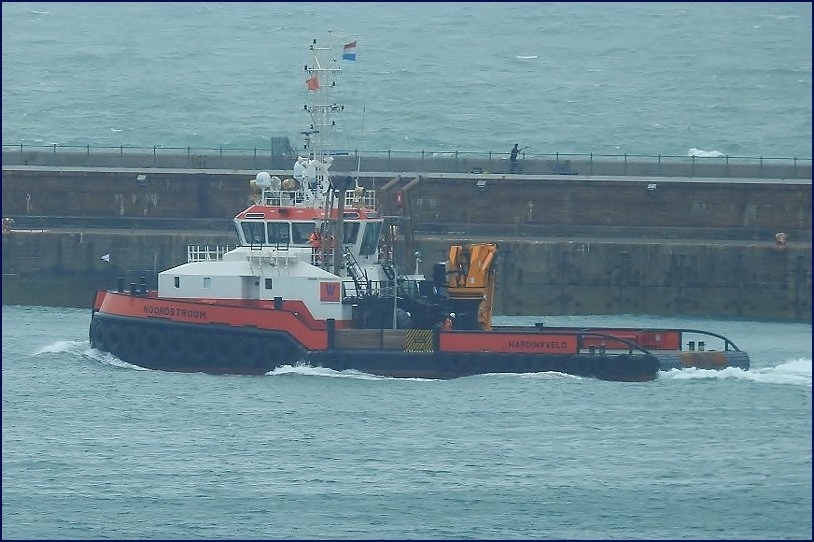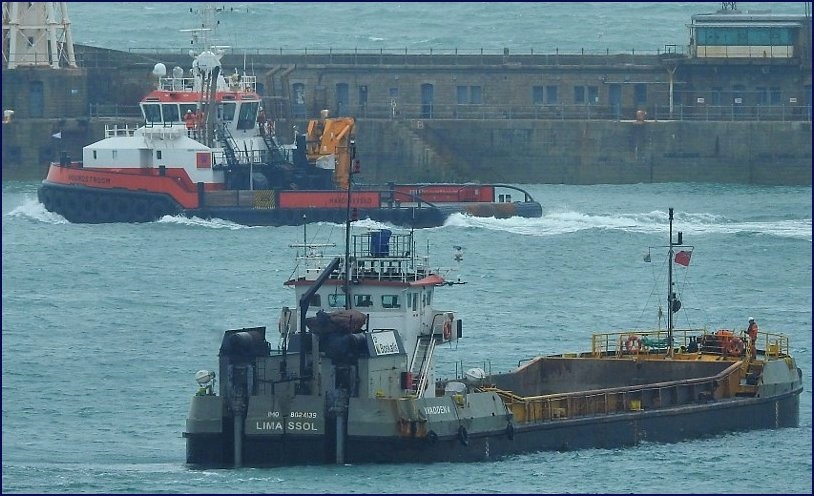 Following on from both Mike and Jeremy with their ace pictures of the Noordstroom....I will just add those two above to the mix. Yours truly just spotted the departing Noordstroom as she left us for Rotterdam on a miserable gloomy oul day. Time of shots 16.30 (or 4.30pm).
Mike was down the admiralty pier to capture those arrival shots further below and excellent they are too...very atmospheric. Bet it was chilly down there yesterday for our 'inshore correspondent'. A chap would need his string vest on so he would !


Well done too to Jeremy. Always good to see your pictures Jeremy.

Great post too from Ed re the vehicle carriers. Was fascinating stuff. Really enjoyed that one. .

Our roving reporter was out roving once more to get those cracking Lifeboat shots at Margate. Well done Sarah! Excellent and looking good! The Lifeboat guys all giving us a wave too.

Thanks Vic once more...lots more to come.

Good to hear from you Adam. Will aim to get more of the big ships in the Channel...glad you like those ...it all depends of course on visibility and so on, will keep an eye out for the one you mention.

PaulB
Thursday, 27 July 2017 - 15:29
Post 4036
Adam Roylance, Warrington, North West
Hi guys

amazing pics as always. have you managed to capture the Madrid Maersk on its first voyage? the Channel pics of the big container ships are my favourites

thanks
Adam

Thursday, 27 July 2017 - 11:41
Post 4035
vic matcham , dovor
Still great photos of the work being done in the port.

Thursday, 27 July 2017 - 07:17
Post 4034
Sarah, Ramsgate
Margate Relief Lifeboat launching on an exercise last night.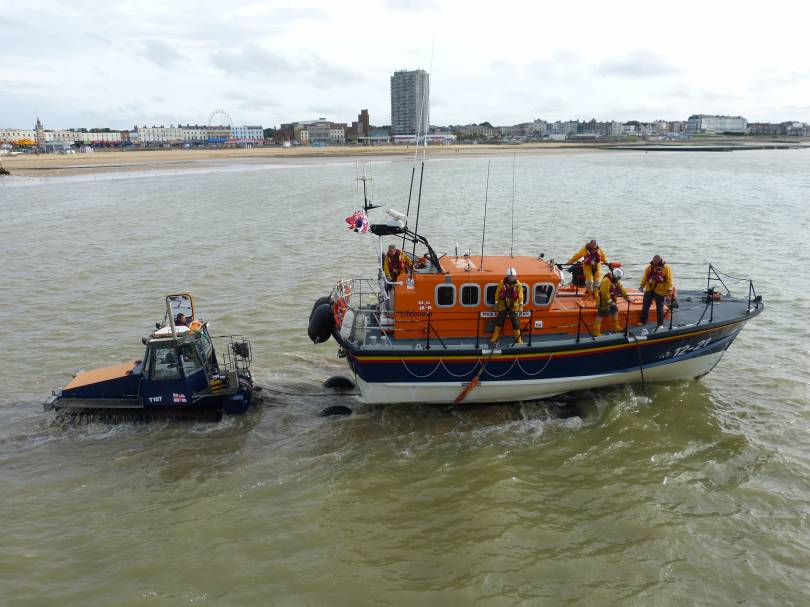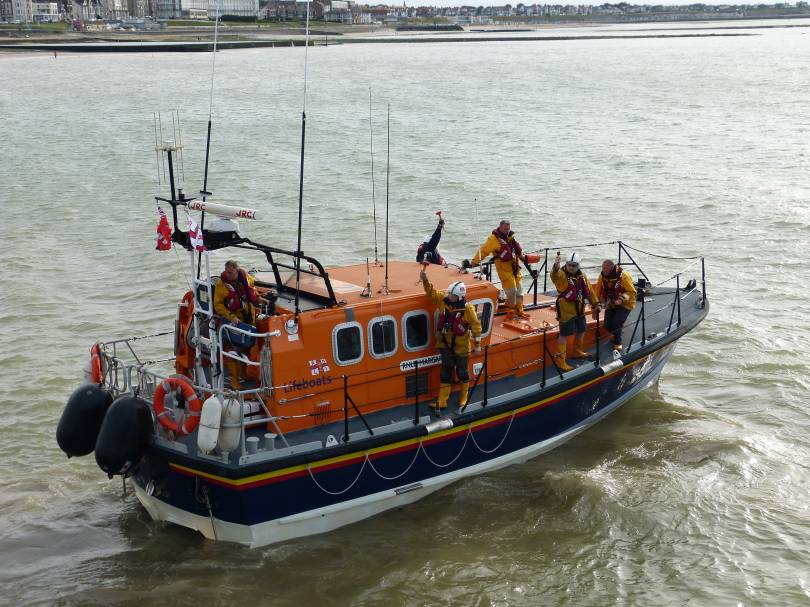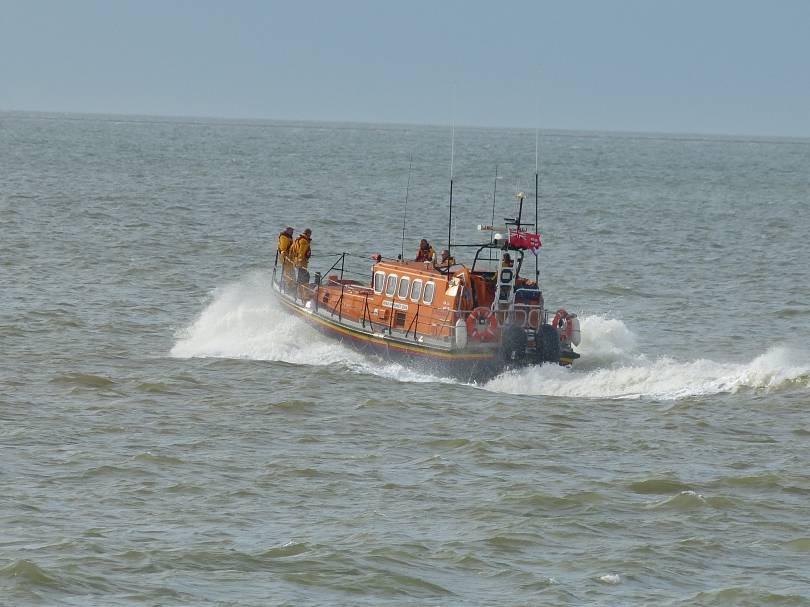 Thursday, 27 July 2017 - 07:15
Post 4033
Mike J., Dover
Trouble uploading tonight !
Here's the last two of the NOORDSTROOM sequence -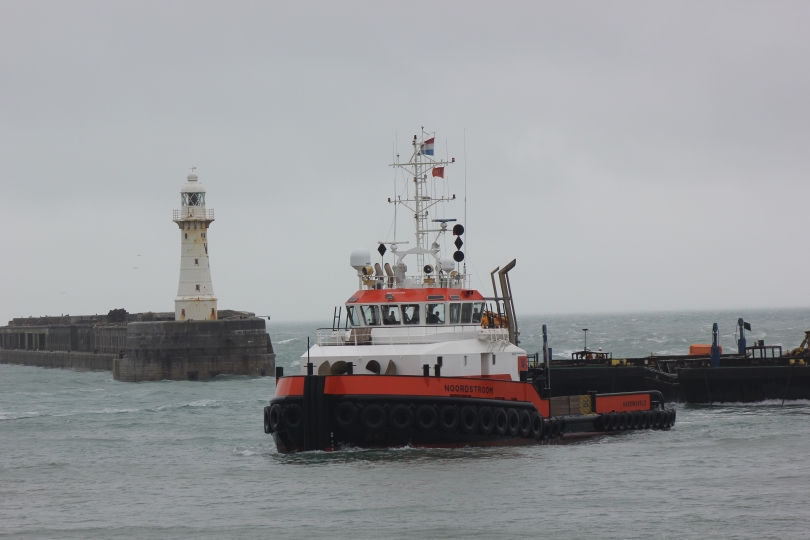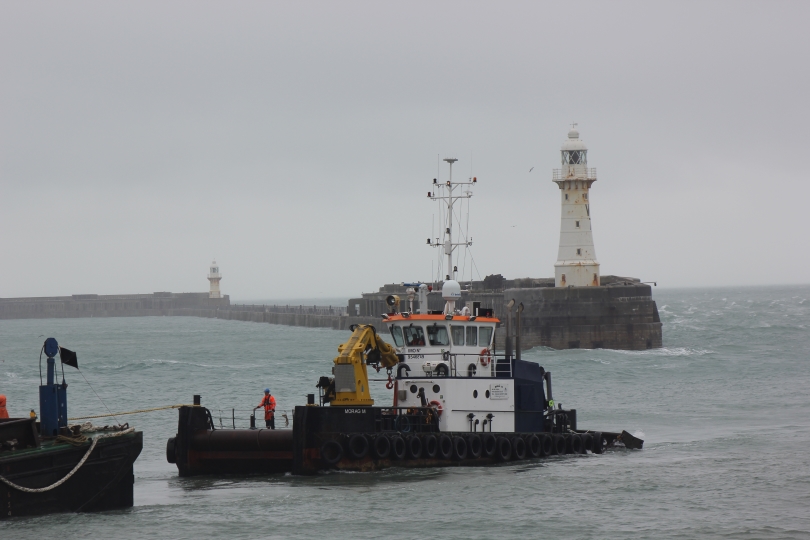 Wednesday, 26 July 2017 - 23:01
Post 4032
Mike J., Dover
Shortly after Jeremy's photos the NOORDSTROOM was joined by the MORAG M who helped with securing the two barges alongside each other, not easy in the deteriorating weather, before the convoy entered Western Entrance during a rain shower with the MORAG M secured astern.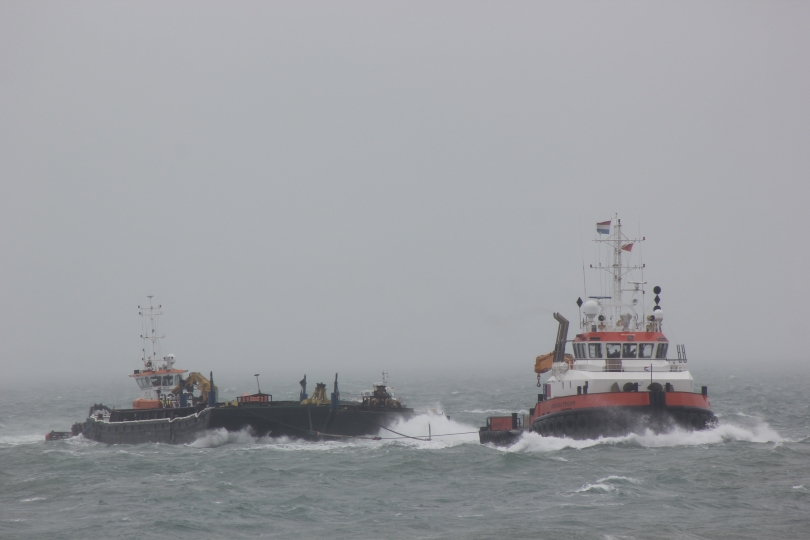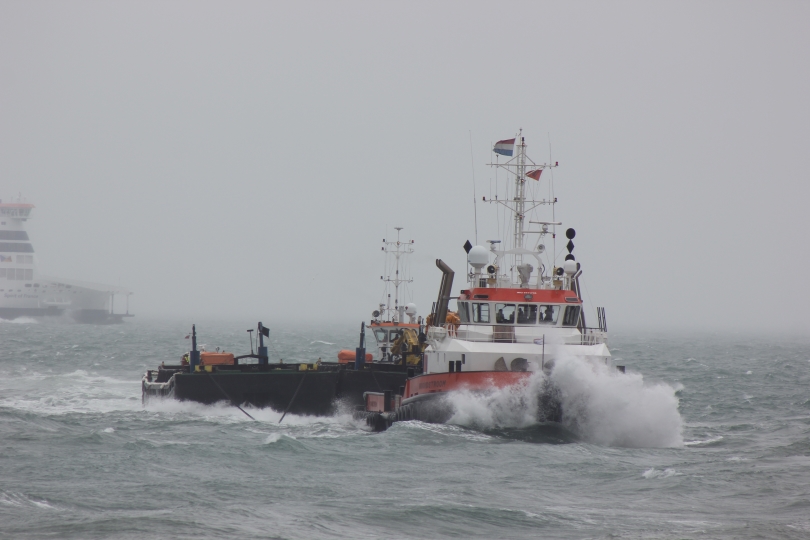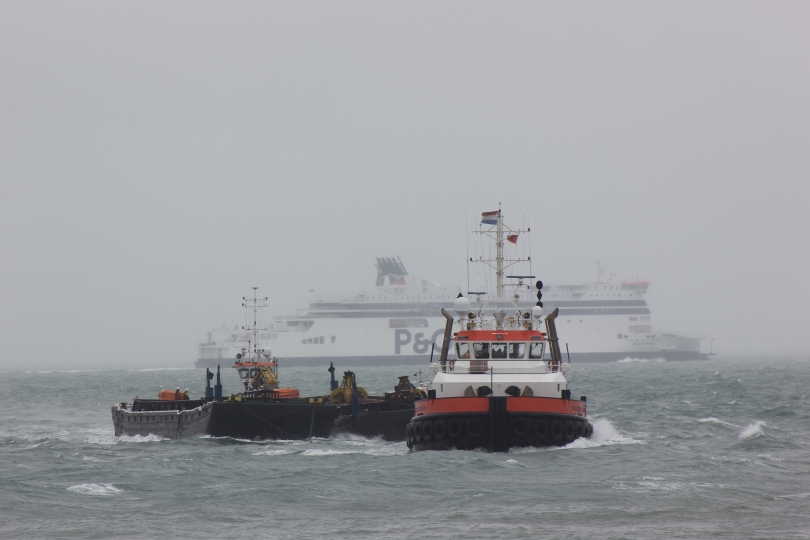 [IMAGE-11]
[IMAGE-12]
After ridding herself of the barges the NOORDSTROOM didn't stay long & by 2000 was well on her way back to Rotterdam.
Wednesday, 26 July 2017 - 22:40
Post 4031
Jeremy Ward, Whitfield, Dover
Another slightly closer view, weather wasn't very good this afternoon.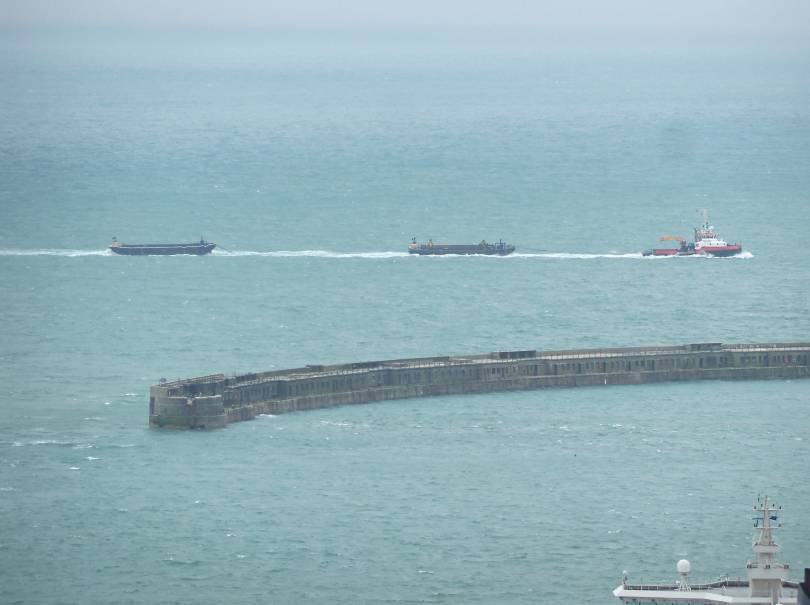 Wednesday, 26 July 2017 - 15:52
Post 4030
Jeremy Ward, Whitfield, Dover
Heading into Dover Port , the TUG Noordstroom, towing two barges earlier this afternoon.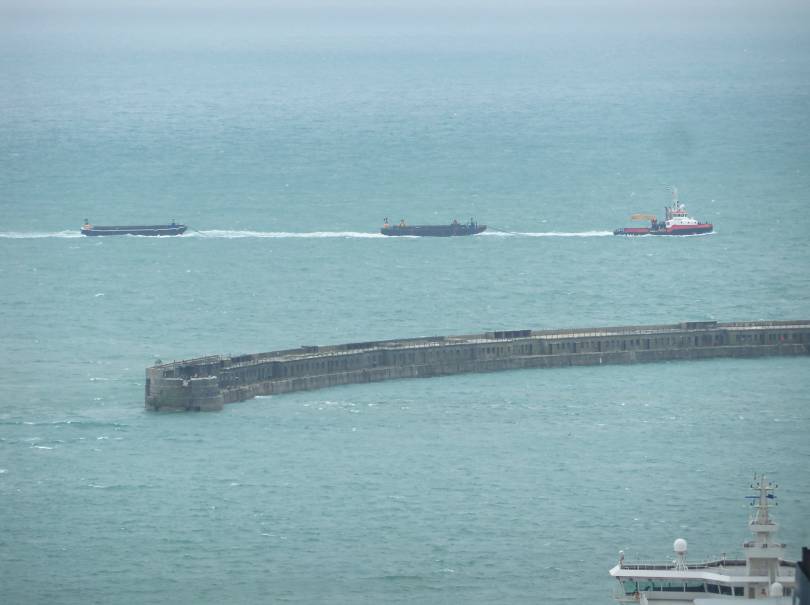 Wednesday, 26 July 2017 - 15:49
Post 4029
Ed Connell, Dover Strait
Car carriers, as in Paul's photo, are hideous blots on the seascape. Years ago there were three elegant Royal Mail liners running to South America - the Amazon, Aragon and Arlanza. They were known as the three Graces. They were purchased by Hoegh-Ugland Auto Liners and converted into car carriers. See below for what the Aragon looked like when she became the Hoegh Traveller.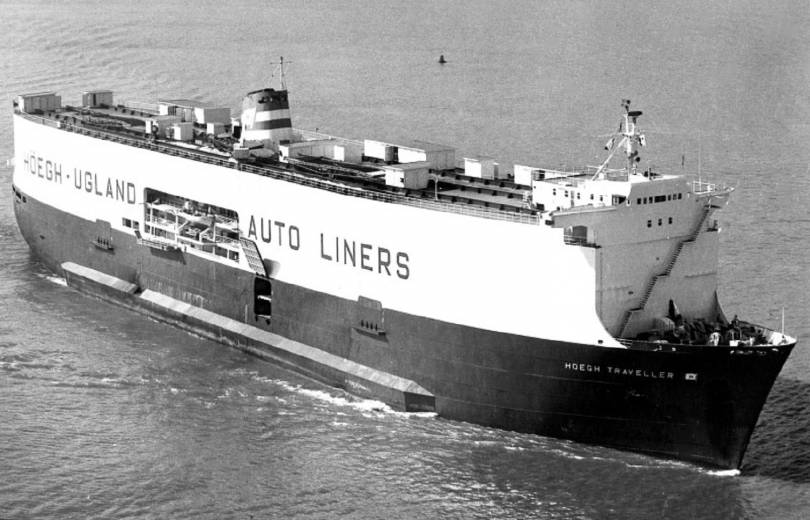 Wednesday, 26 July 2017 - 12:57
Post 4028
Sea News, Dover
Here we are with the Orion Highway. Yours truly spotted this bullet-nosed beast of a highly coloured layer cake in the way distance as it came down the channel a couple of evenings back and wondered what it was. When she got closer ...well we just had to have a stab at a few pictures and here we are.....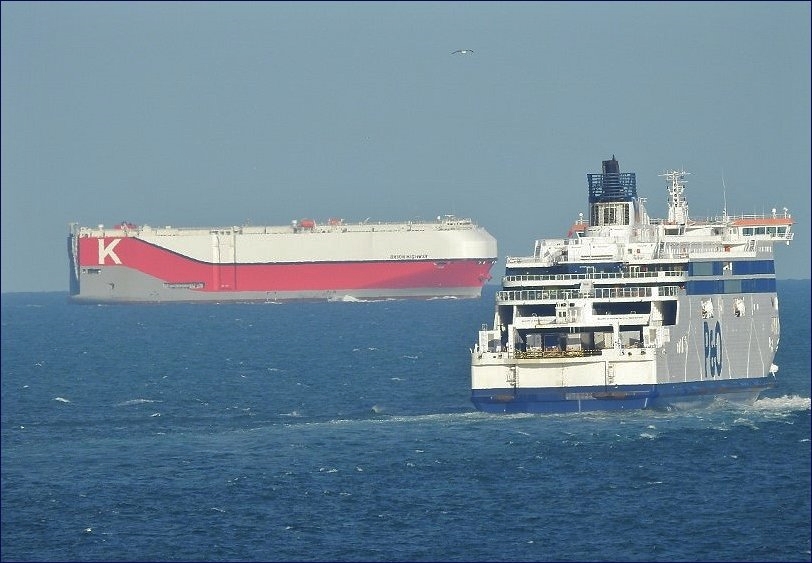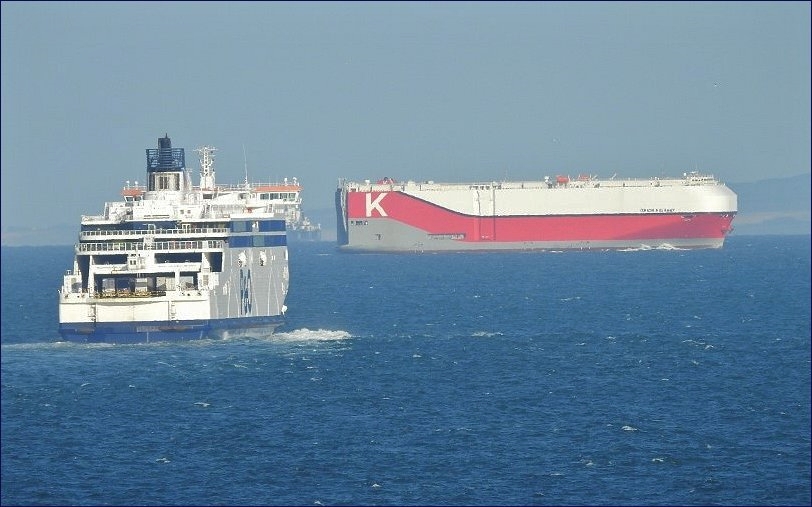 "Move out of the way, we're coming through...."
The Orion Highway is obviously a vehicle carrier and she was on her way to the sunshine in Barcelona...probably to pick up lots of Seats ....a very space-age look there. That's one of the P&O Spirits in the foreground.
Great pix from all the guys below there. George, Mike and a very interesting collection from Ed re anchor. Great stuff!. Yes spotted the Bastille Day flags. Hope you enjoyed your kippers this morning Del...lol!


PaulB
Wednesday, 26 July 2017 - 06:12
Post 4027
George, Dover
Did anybody notice the French-registered DFDS ships had the flags out to celebrate Bastille Day earlier this month?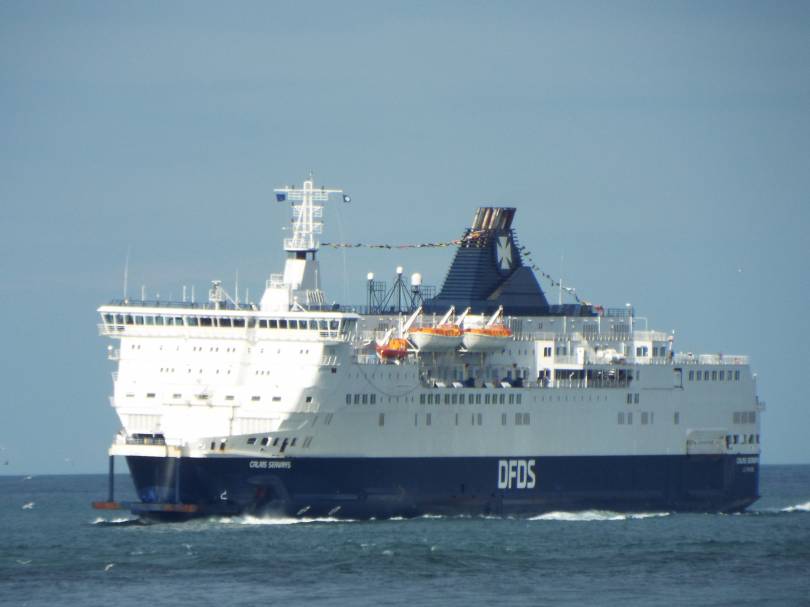 Calais Seaways approaches Dover 'dressed overall'. She was previously LD Lines' Norman Spirit and kept her French crew when she was absorbed into the DFDS fleet.
Here the Le Havre-registered Calais Seaways is leaving for Calais again, whilst a Dover-registered DFDS ship heads for Dunkirk in the background. You'd think they would show some team spirit and get the flags out too!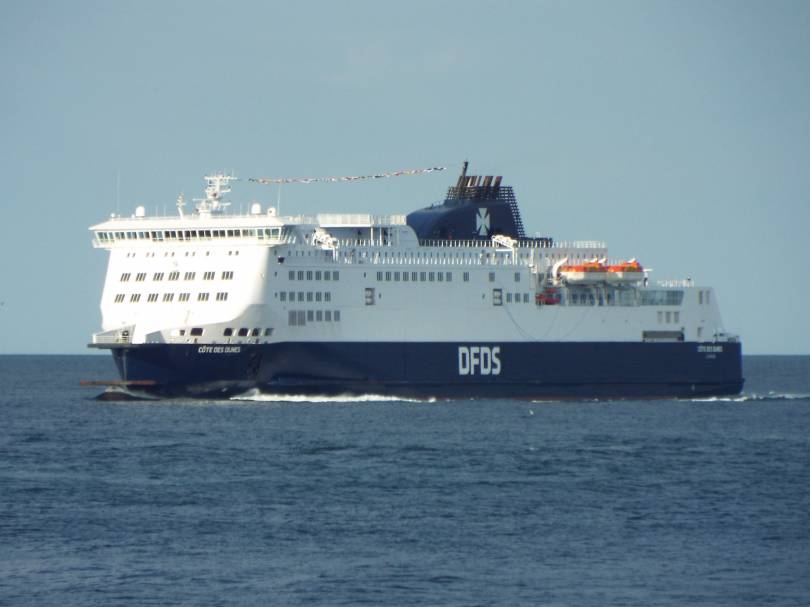 Cote des Dunes arrives off Dover next, also 'dressed overall'. Always a French ship, she was built as SeaFrance Rodin in 2001 and latterly was operated as just the Rodin by the now defunct MyFerryLink. DFDS completed their hire-purchase of the Cote des Dunes and her sister, Cote des Flandres, earlier this month, ending Eurotunnel's involvement in shipping once and for all.
Not Bastille Day, but maybe of interest nevertheless. The DFDS 'D Class' don't usually pass this close in mid-Channel between Dover and Dunkirk, but on this occasion they did!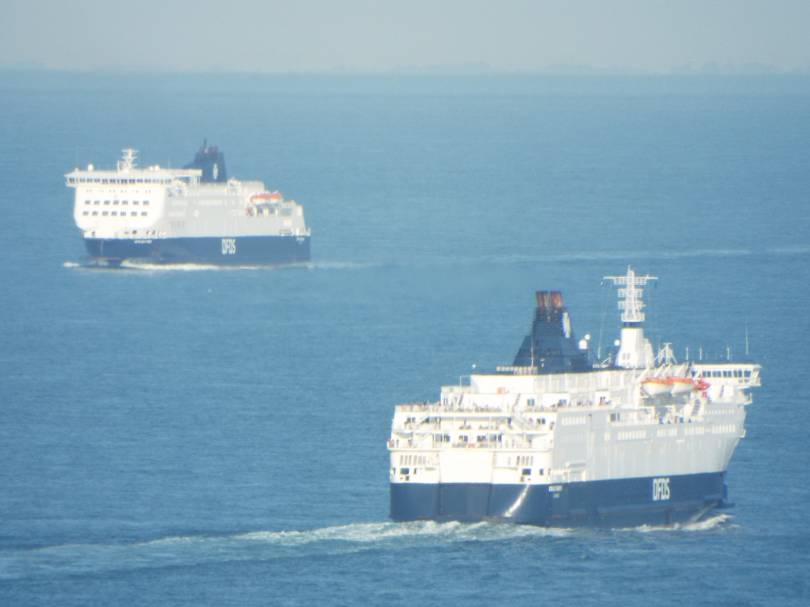 And here's a view of the Cote des Dunes passing the Calais Seaways in the Channel on a lovely summer's evening.
Wednesday, 26 July 2017 - 00:31
Post 4026
George, Dover
I promised some close-up shots of the Disney Magic last Friday. Sorry for the delay. Here goes: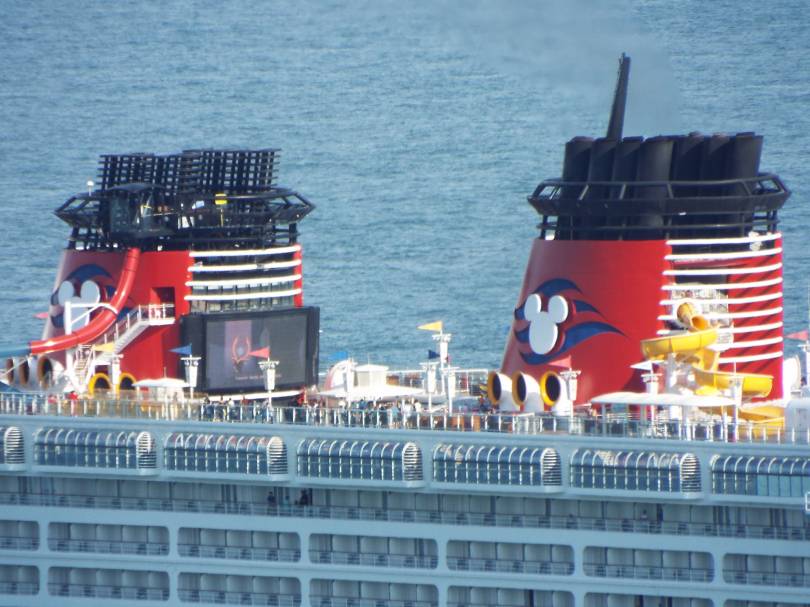 The forward funnel appears to be in fact a 'dummy funnel', complete with fake exhaust uptakes. It certainly provides a useful structure to attach the giant video screen and water slide.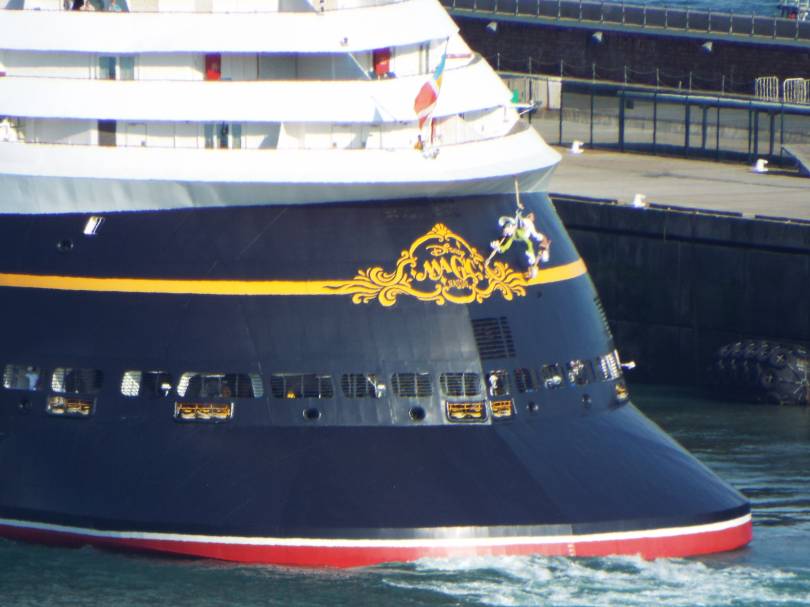 Don't you just love that giant 'Goofy' character dangling from the stern end, pretending to paint the ship's name? Sheer kitsch, but great fun nevertheless.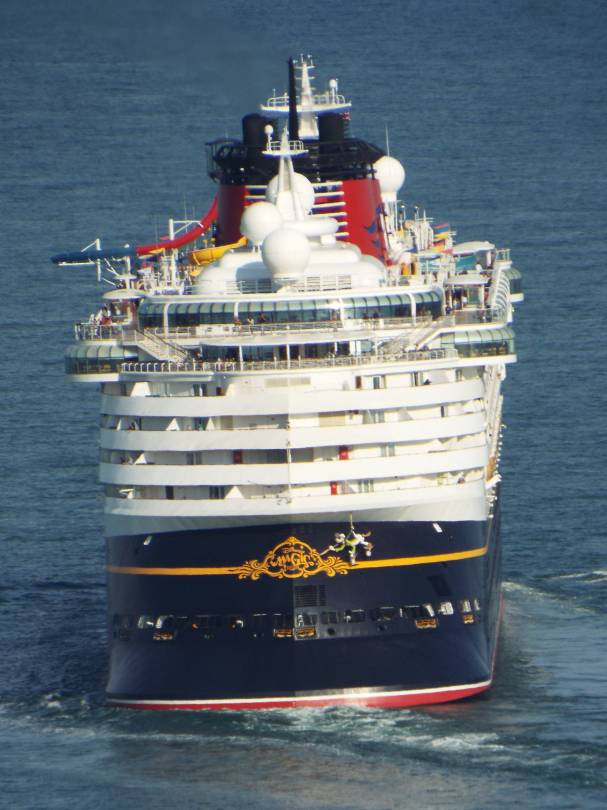 Here she appears to lurch to port as she heads out of the harbour into the Channel.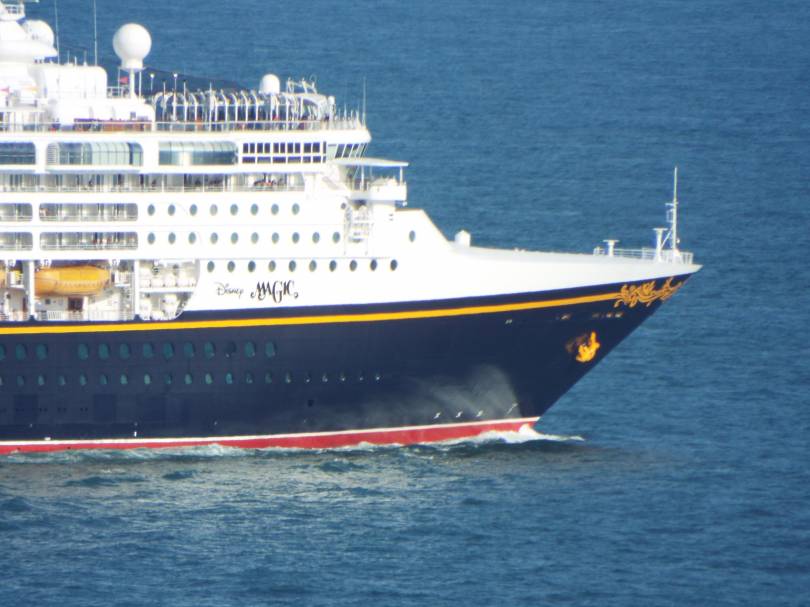 Unusual for a modern passenger ship to have bridge wings exposed to the elements, as in the case of the Disney Magic here.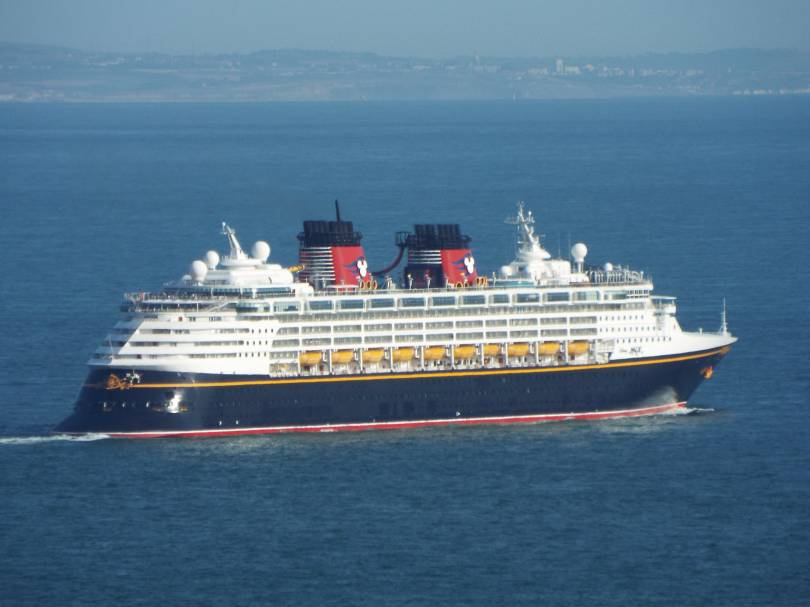 One last view of her, this time out to sea. You might be able to just make out the dome of Boulogne Cathedral above the horizon. Thanks for letting me indulge in a little more Disney Magic worship!
Wednesday, 26 July 2017 - 00:01
Post 4025
Del Styan, Norwich
Wow - those mackerel were lucky he didn't turn round to see what all that splashing was about! Makes me fancy kippers for breakfast tomorrow morning.

Tuesday, 25 July 2017 - 23:11
Post 4024
Mike J., Dover
Comment:

Damn - put the coaster & dredger pix in the wrong places.
How did I miss that ?

Sorry !

Tuesday, 25 July 2017 - 21:20
Post 4023
Mike J., Dover
Tuesday found the windcat EMS VIKING & the crewboat CRC GALAXY on the 'waiting pontoon' in the Tidal Basin.
The CRC GALAXY, very similar to the GRUMPY altho' with a more substantial bow, has been working on the Ramsgate cablelaying job & didn't escape Sarah's camera in post 3891.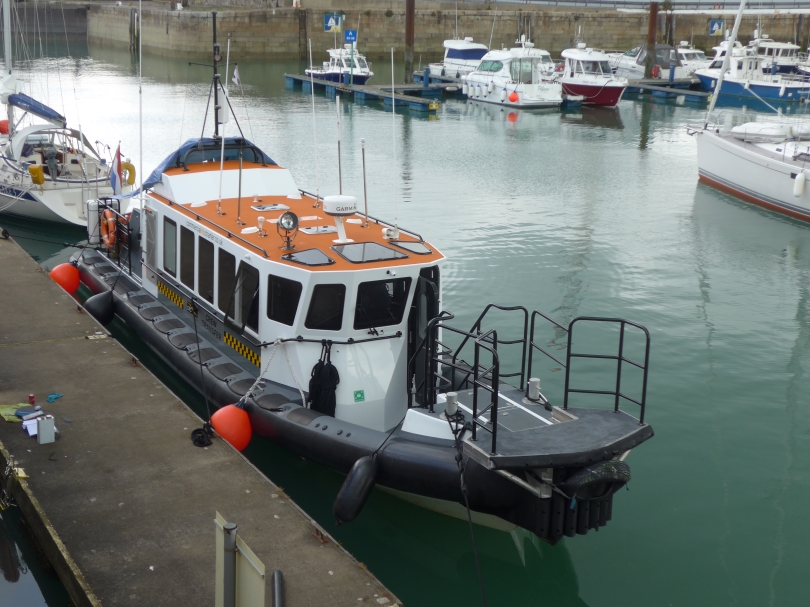 The Ramsgate-registered EMS VIKING has often been laid up in Wellington Dock but came in during the morning, from I know not where as she isn't transmitting any AIS signal at the moment.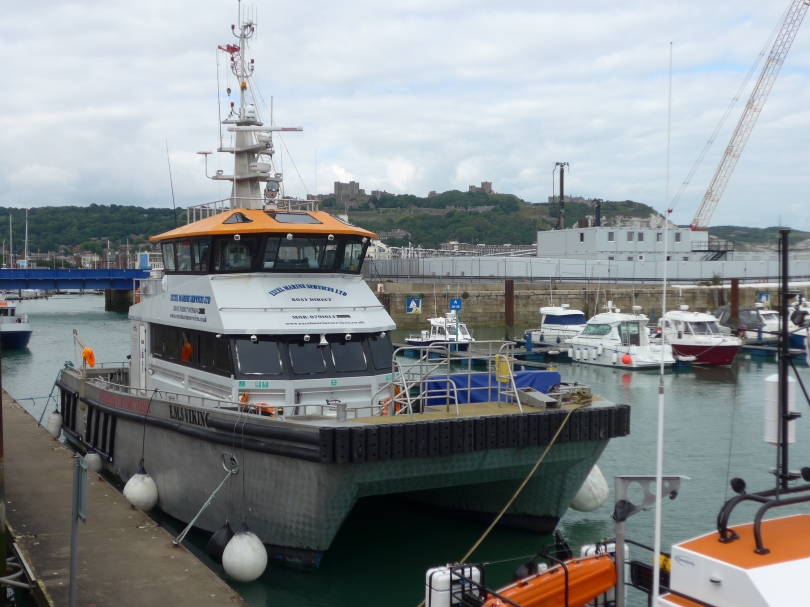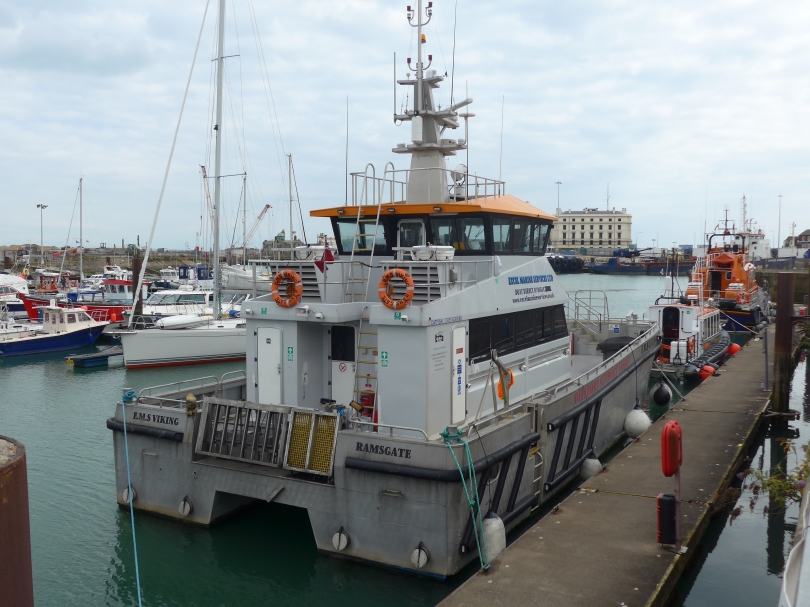 Another visitor, currently on Cruise-2 showing Portsmouth as her destination on her AIS, was the dredging barge MANU POKKA, which was towed in about midday by the workboat BKM 103 [similar design to AFON GOCH etc].
The tow seems to have come from somewhere up the East Coast.
The BKM 103 didn't stay long & within an hour or so was heading off for Holland, leaving the MORAG M standing by the barge.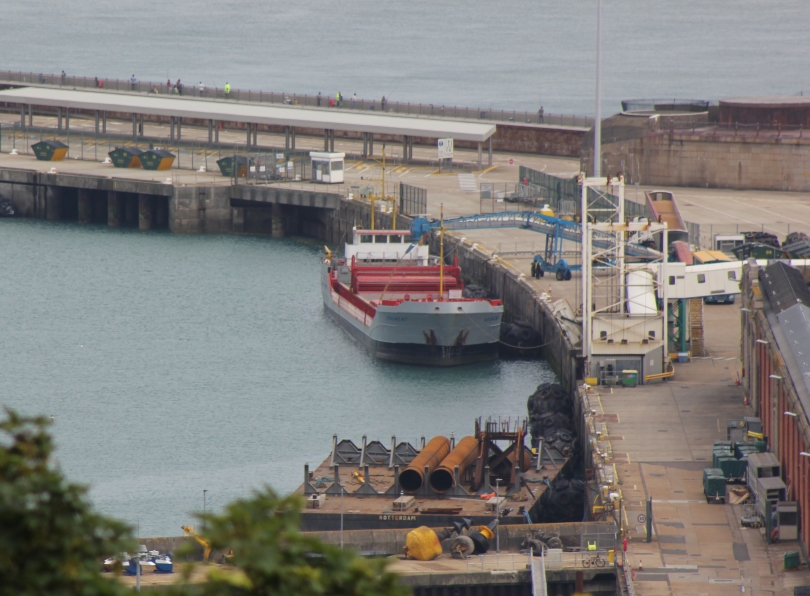 Yesterday the Liberian-flagged coaster DOUWENT came in to load grain.
She'd come down from Boston, Lincs.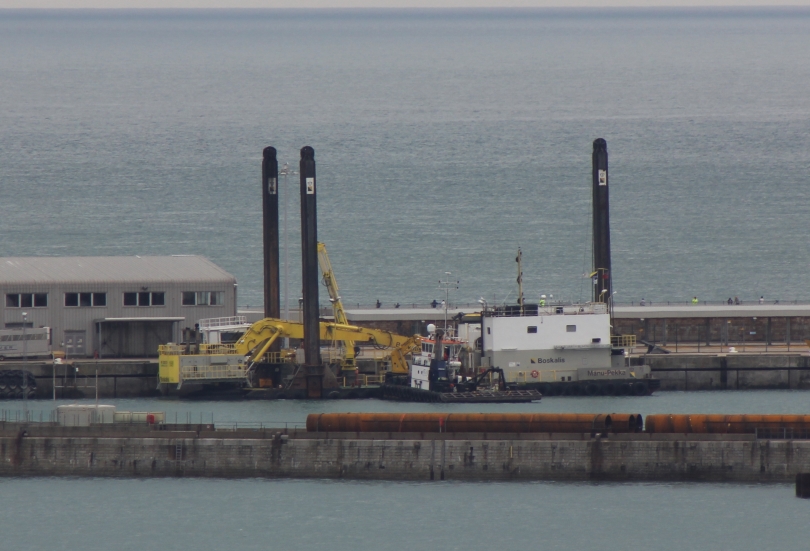 Looking at the 'Dover ETAs' section of Marine Traffic AIS & amongst the familiar reefer names the Dutch tug NOORDSTROOM is heading our way from Holland, with an ETA for 1400 on Wednesday.
Her AIS signal is showing 'Restricted Manoueverability' & she's only doing about 8 kts so presumably she's towing something.
Tuesday, 25 July 2017 - 21:07
Post 4022
Ed Connell, Dover Strait
Southern Bay at the DCT today. Had some problem with the starboard anchor so the DHB harbour launch attended to take photos whilst they lowered it and raised it again, presumably in case it damaged the quay wall or ladder.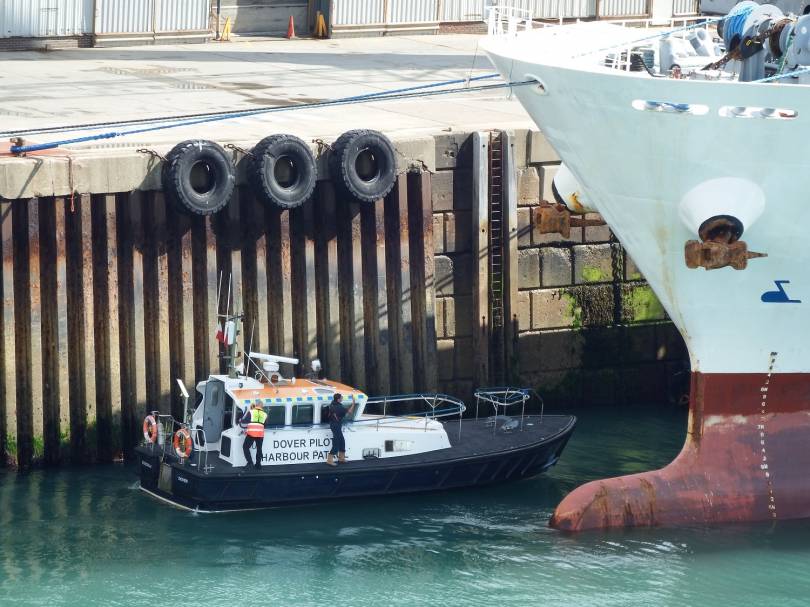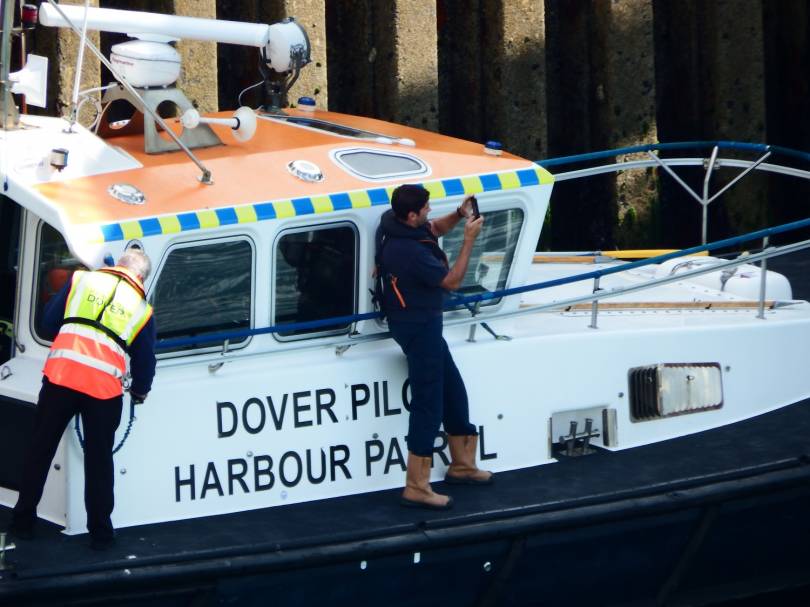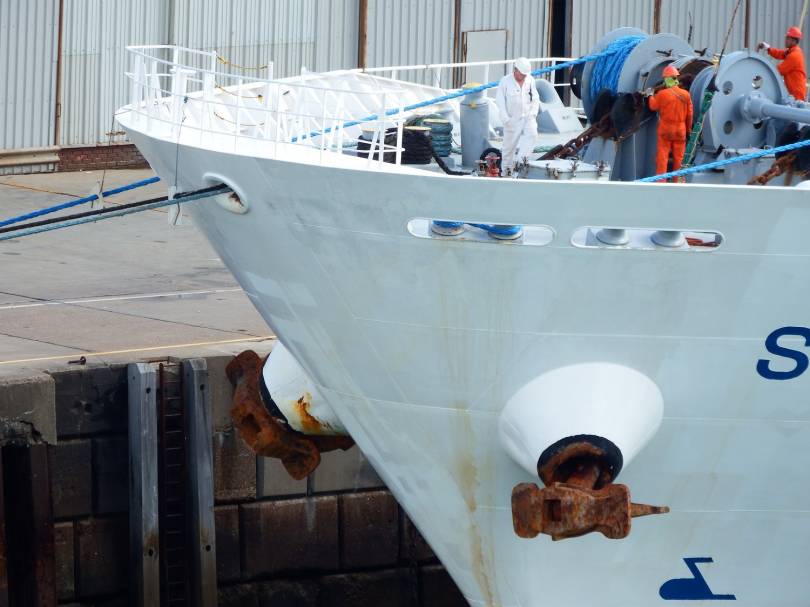 Dunkerque Seaways entering Dunkerque West.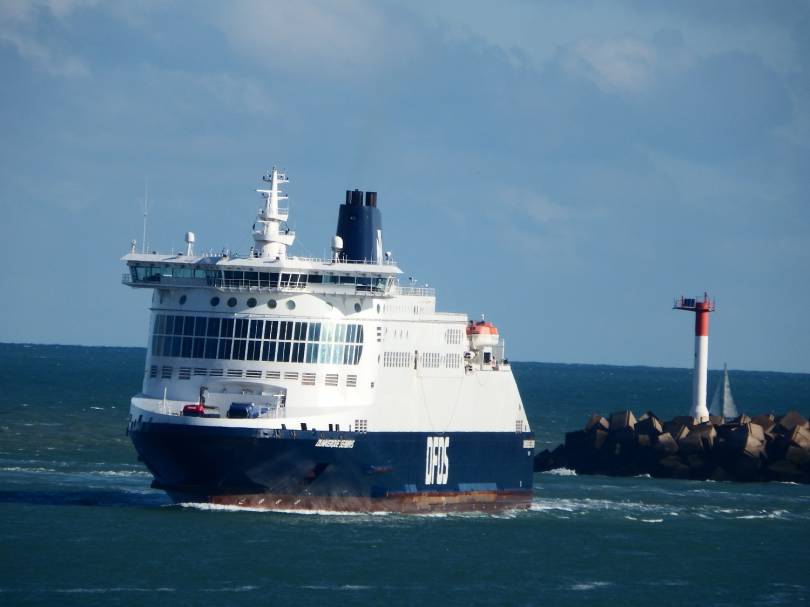 Tuesday, 25 July 2017 - 15:42
Post 4021
Sea News, Dover
Holy Mackerel ! as we used to say...
This young lad was fishing for the frenzied mackerel the other evening as were several others...yours truly was trying to photograph the spectacle from the observation tower and in true pantomime fashion I found myself almost shouting to the young chap..."They're behind you!!" "They're behind you!!"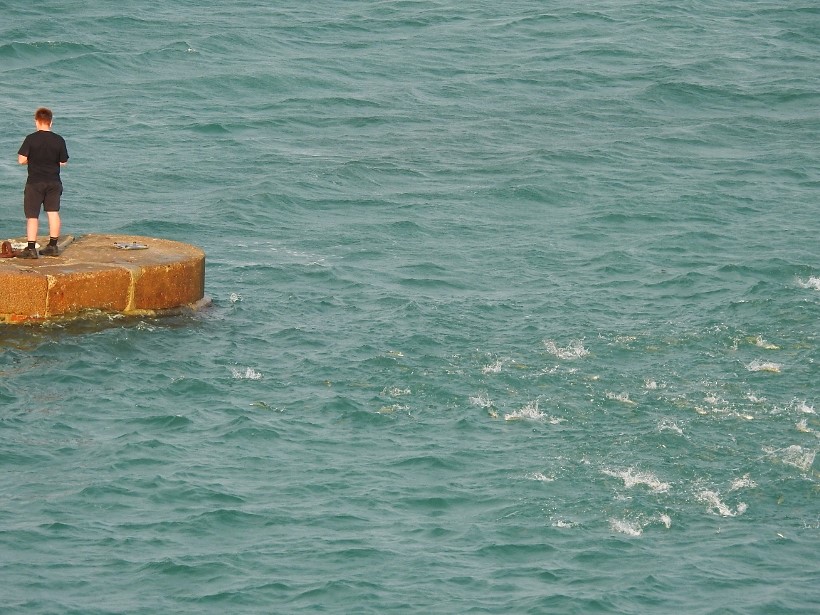 "They're still behind you !!"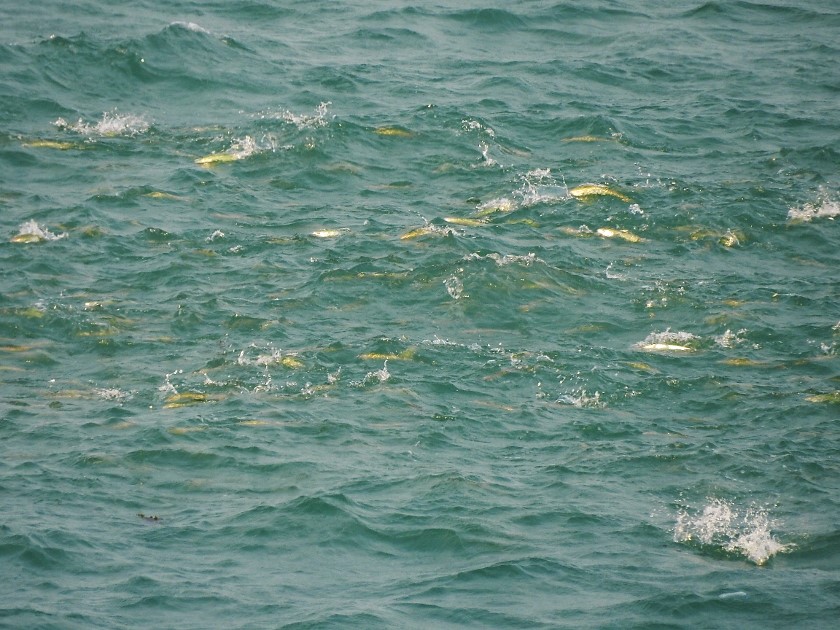 There they go....
I dunno...if you stood at the waters edge with your Tesco bucket I'm sure several of them would have jumped in it...
its almost too easy..

Ive pushed the pix as big as I can so hopefully all can see the fish ok.
Wowser! Ed, a great collection below there of the Atlantic Reefer. Right up close...brilliant!

PaulB
Tuesday, 25 July 2017 - 06:55