Saturday, 19 August 2017
doverforum.com/sea-news
Featuring all the ships that come and go and work at the Port of Dover with further coverage of Ramsgate, Calais, Dunkerque.
Email:dover7@msn.com to send SEA NEWS pix or info.... or click ADD YOUR COMMENT below to post direct, no membership needed. Use our SEARCH ENGINE below to find all sorts on the SEA NEWS pages..more than 200 now with more than 4000 nautical posts. Posts welcome. Max of 5 pictures preferred per post. Sea News Editor Paul Boland.



Sea News Dover:


Busy P&O Ferries take on 140 Summer Staff see 4048
The exciting upcoming Dover Music Festival see 4002
Record Half Year for P&O FERRIES ...see below 3964.
The Crown Princess at the Port of Dover... see 3956 and 3953.
P&O Ferries give Lifeboat £10,000...see 3933.

Type Cruise Visits (or indeed anything) in our Search Engine below for the latest cruise ship arrivals..
Post 4020
Ed Connell, Dover Strait
Atlantic Reefer berthing today.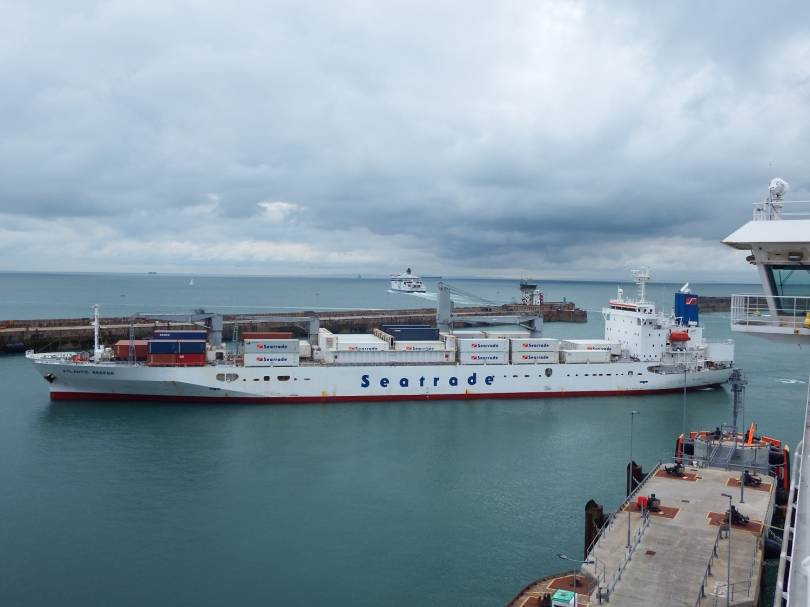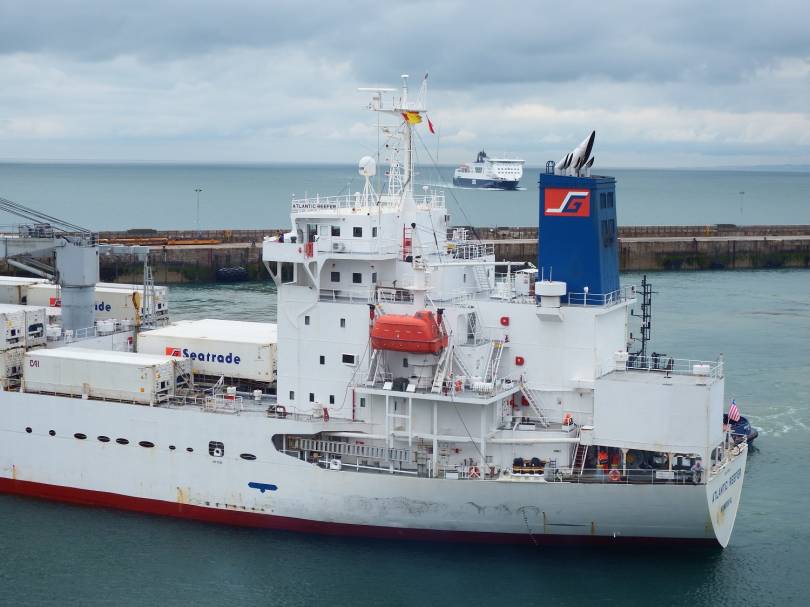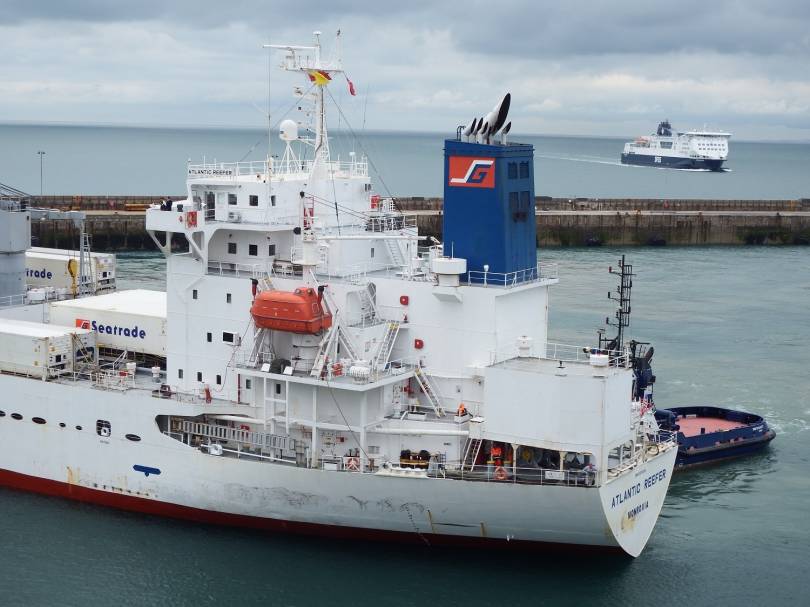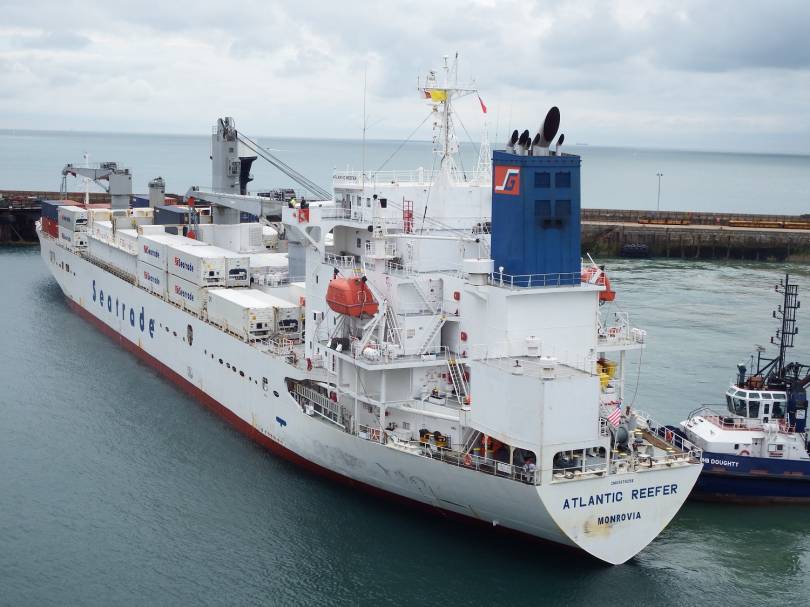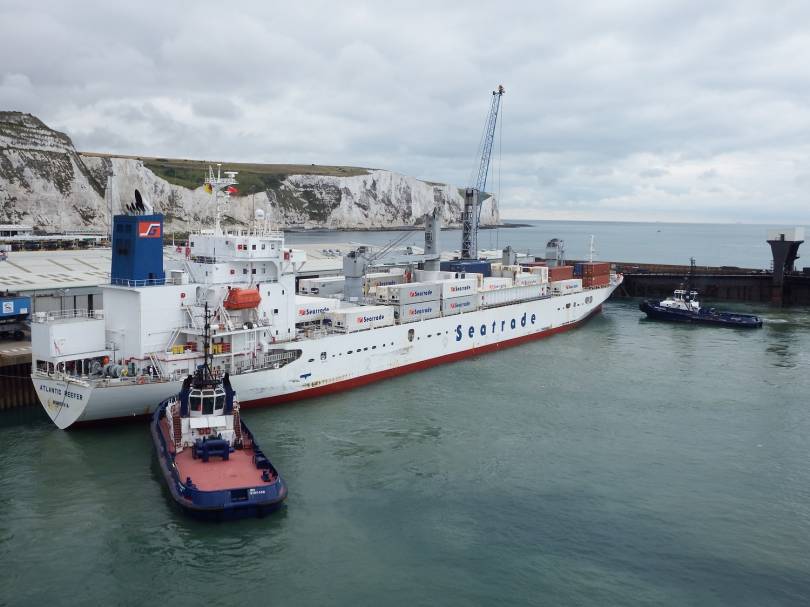 Monday, 24 July 2017 - 22:11
Post 4019
Sea News, Dover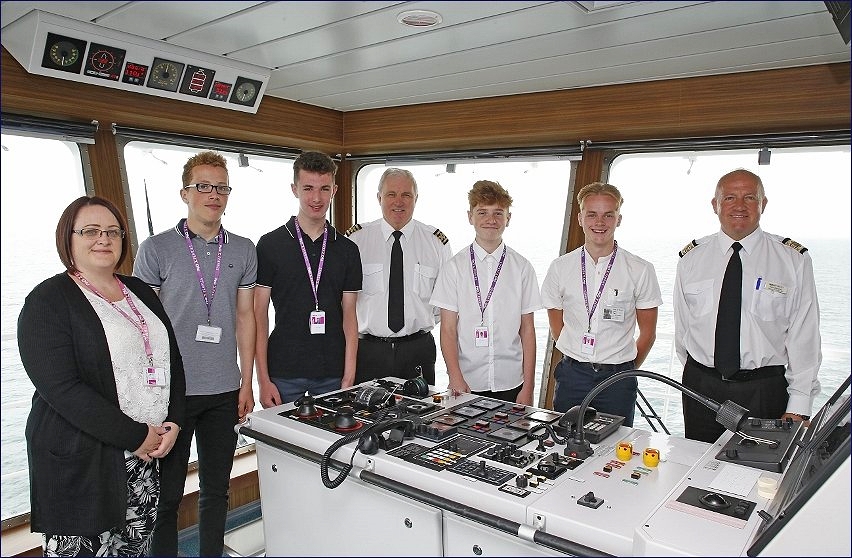 P&O FERRIES GIVES FOUR LOCAL YOUNGSTERS A CHANCE TO EXPERIENCE THE WORLD OF WORK
P&O FERRIES welcomed four students from Kent onto one of its ships on the English Channel last week as part of a work experience course designed to give them an insight into how a shipping company is run.
Thomas Blomfield and Jonathan Last, both aged 15, and 14-year-old Owen Johns took time off from studying for their GCSE's at Harvey Grammar School in Folkestone to attend the week long course. They were joined by 15-year-old Louis Taylor-Brice from Sandwich Technology School.
P&O Ferries' work experience programme is run by Rachael Crepin, who works in the fleet procurement department. She said: "Local students are our employees of the future so we are keen to show them what working at one of Britain's leading ferry and logistics companies is like."
"Their itinerary included a briefing on the importance of safety, a trip to our warehouse in Whitfield, an introduction to our on-board services department which includes restaurants and shops on the ships, and a visit to the Spirit of France, a 47,000 ton ferry which sails ten times a day between Dover and Calais."
The four work experience students are pictured along with Rachael Crepin (far left), the captain of the Spirit of France Steve Johnson (centre) and on-board services manager Paul Staveney (far right).
Louis Taylor-Brice said: "I was interested in a career at sea before doing this work experience week and am now more interested than ever. I really enjoyed the visit to the Spirit of France, especially the engineering department, and the captain has very kindly invited me back to spend another day on board later this month."
Owen Johns added: "I really enjoyed touring the warehouse at Whitfield and seeing how products are received and prepared for distribution to the ships."
P&O Ferries has been running its work experience programme for more than six years and welcomes applications from young people who are interested in preparing for their careers. The Dover-based employer's wider stakeholder programme offers visits to schools and colleges within the local community, a free initiative with the visit often tailored to school requirements and their current projects.
P&O Ferries is a leading pan-European ferry and logistics company, sailing on eight major routes between Britain, France, Northern Ireland, the Republic of Ireland, Holland and Belgium. It operates more than 20 vessels which carry 10 million passengers, 1.6 million cars and 2.2 million freight units every year.
ENDS
Great work from P&O above there with the youngsters. Excellent.
...the Spirit of France below at Calais.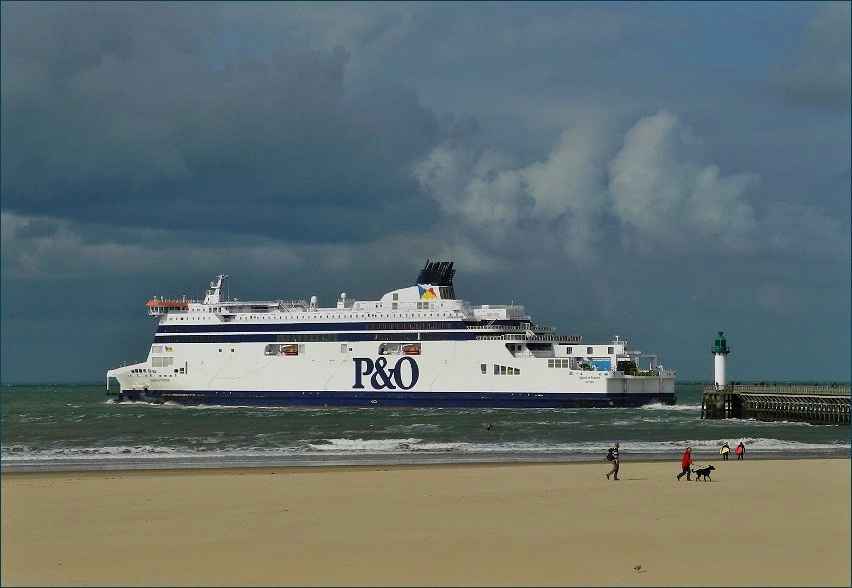 * *
Mike got a picture of the EGS Pioneer in post 4006, here are a couple of extra ones which show her arriving. The vessel was on a brief stopover here at the Port of Dover. An interesting one for sure ..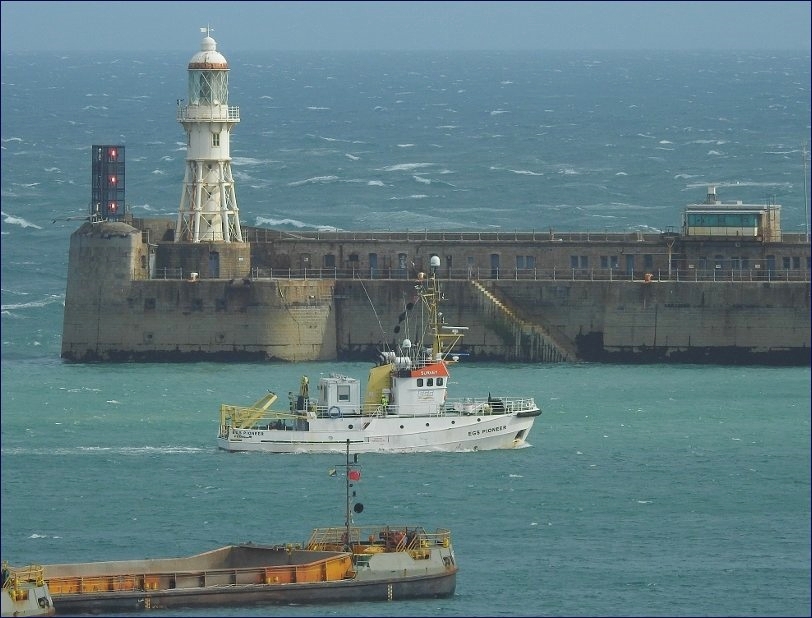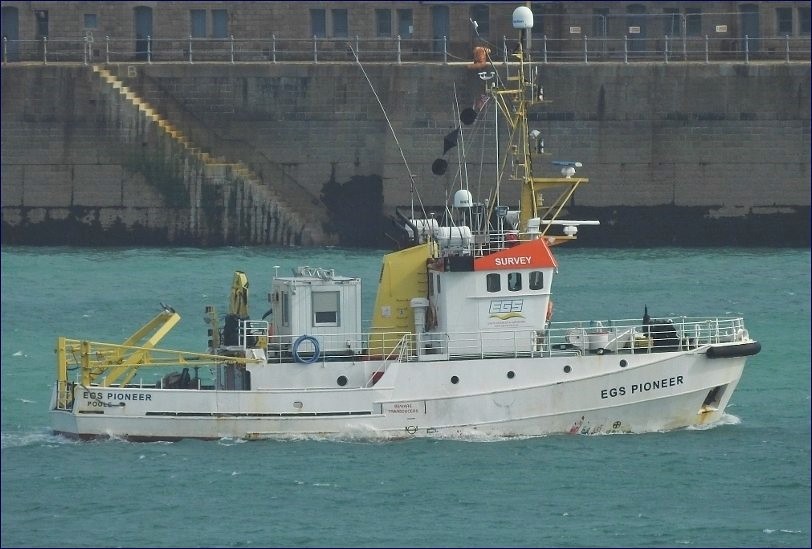 Ah many thanks for that Sarah. Glad you enjoyed all those lifeboat pix. I enjoyed those ones from Rye too. Right in the action. I've had a few nice trips to Rye myself in recent times. Very nice down there.
Well done our roving reporter who just did a great bit of recent roving to Rye.

Thanks Del...its good to show pictures that in a way we take for granted.. to show to those further afield. Glad you're enjoying it all.
Well done once again Mike with all the inshore coverage. Always good to see all the goings-on.
PaulB.

Monday, 24 July 2017 - 06:07
Post 4018
Mike J., Dover
Interesting variety lately.
A quiet early Sunday morning.
Tidal Basin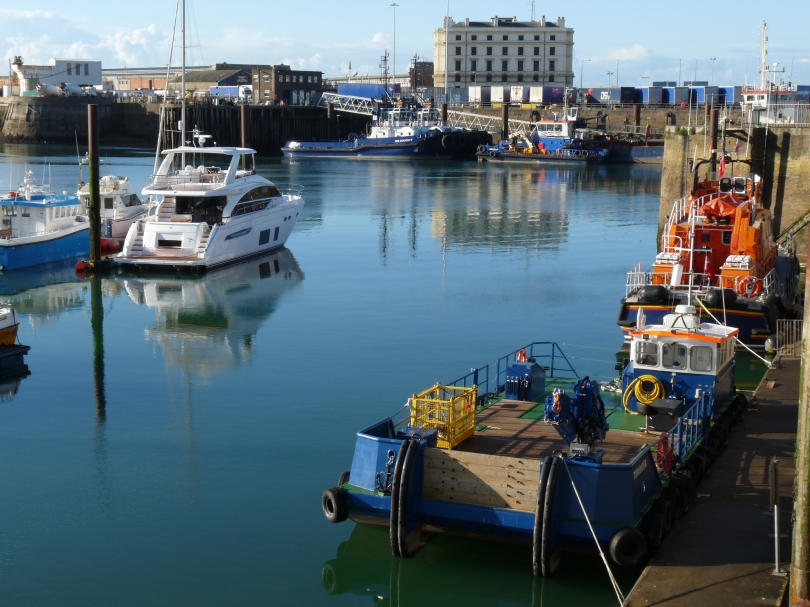 Granville Dock, with f/v VIKING PRINCESS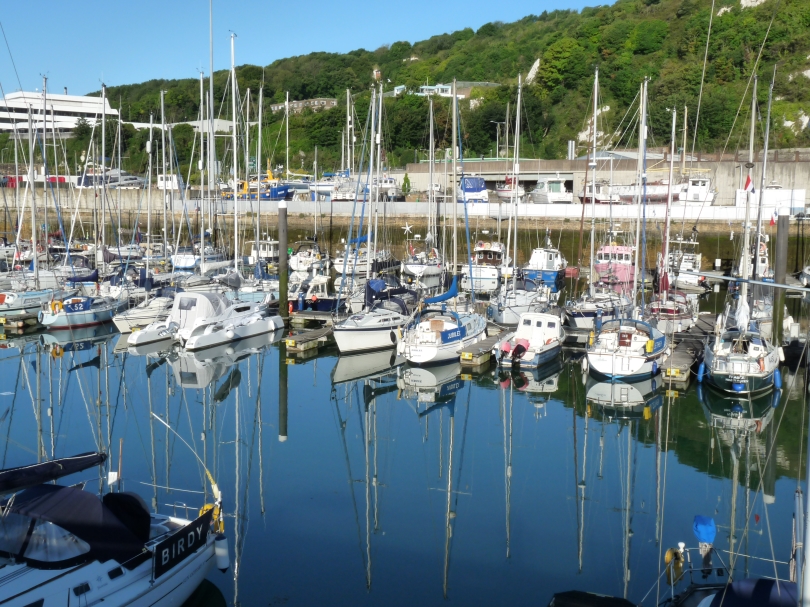 Wellington Dock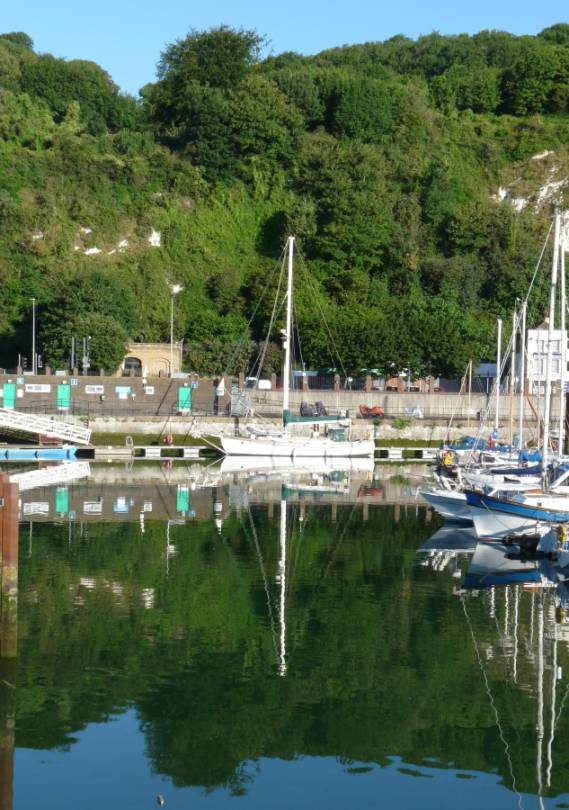 The piling for the 'cut' from Wellington Dock thru the beach is starting to look like a piece of 'Modern Art'
Monday, 24 July 2017 - 00:48
Post 4017
Del Styan, Norwich
Loved your pic of the camper vans along the prom, and great to see the Disney folk using the local hotels. Next stop Le Havre!

Sunday, 23 July 2017 - 23:27
Post 4016
Sarah, Ramsgate
Wowsy great Y Boat action captured brilliantly by Paul



, you are a star Paul



I went to Rye Harbour Lifeboat Day yesterday to see their new lifeboat, good to see our friends from Dungeness Lifeboat also attending.
Port of Rye Harbour Master vessel - Rother IV
Rye Harbour Lifeboat B-900 "Hello Herbie II" & Dungeness Lifeboat 13-02 "The Morrell"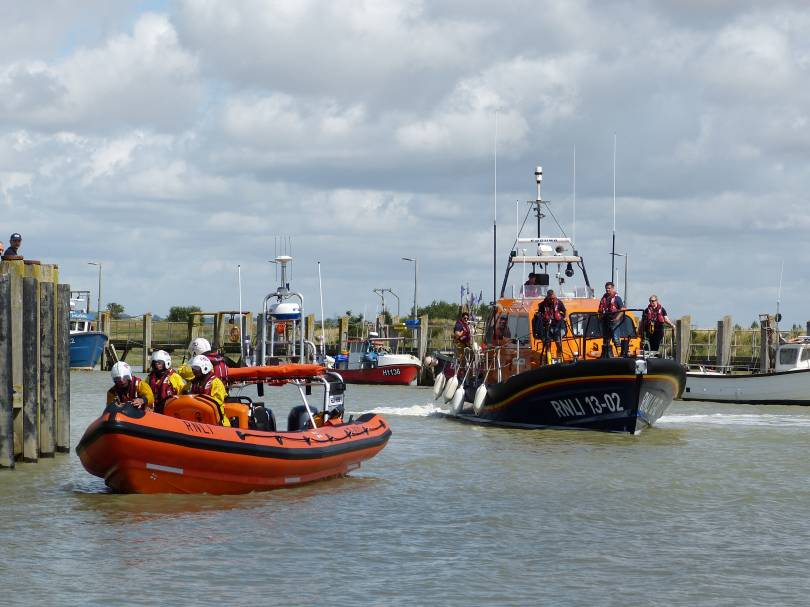 Martello Tower No. 28 is situated close by the Lifeboat Station. Good to see it in a fairly good state compared to most that I see. There is another one in Rye (Martello Tower No. 27) not far away from the famous White Windmill.
Dungeness Lifeboat leaving Rye Harbour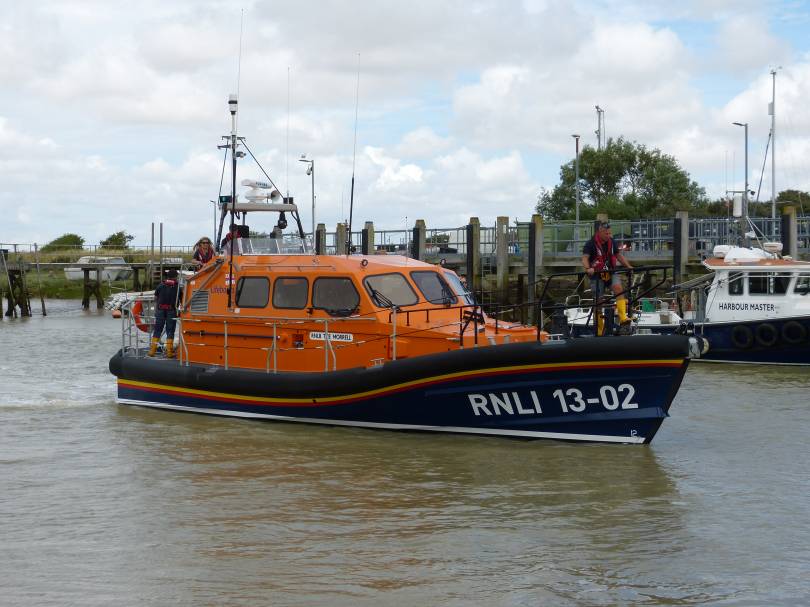 Rye Harbour Lifeboat is the latest Atlantic 85 to go on station.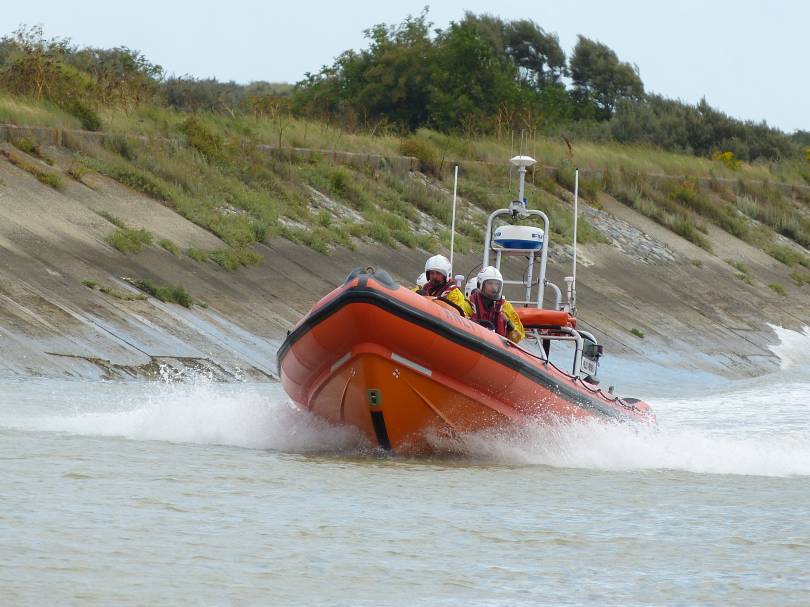 Sunday, 23 July 2017 - 14:12
Post 4015
Sea News, Dover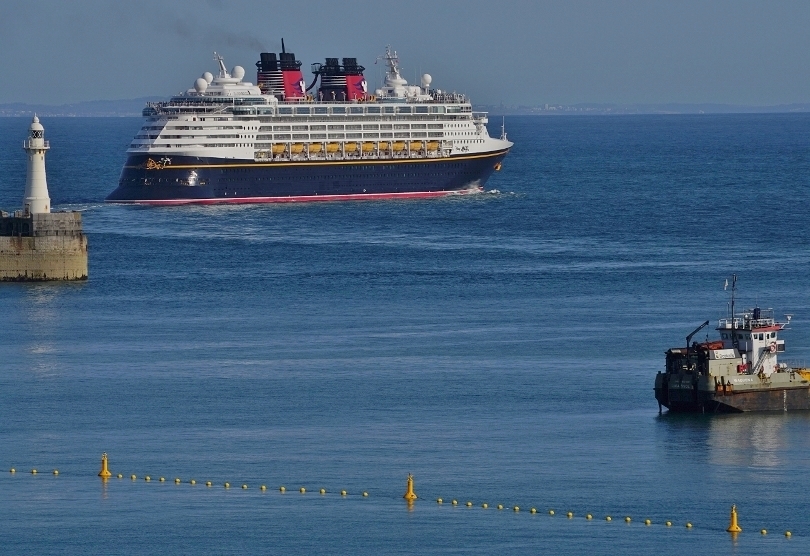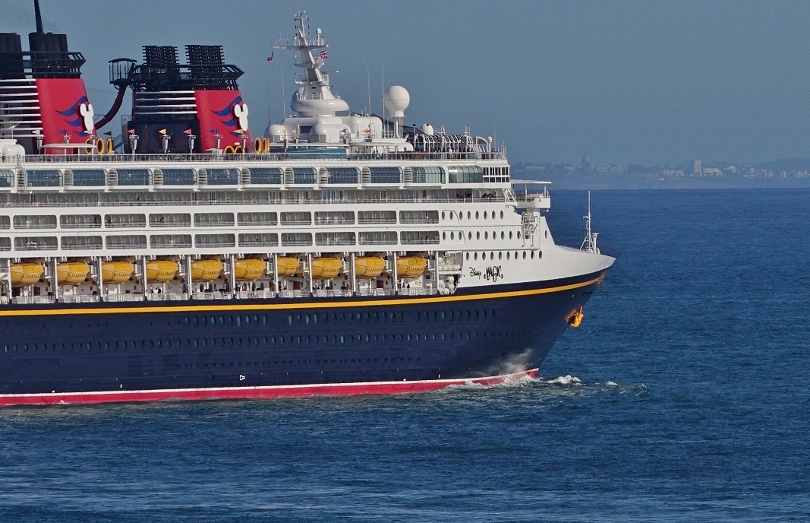 Here we are with a few extra shots of the departing Disney Magic, its first stop ... Le Havre on a gorgeous colourful evening. The second shot above there is a crop of the first one and you can see Boulogne and its striking Cathedral resting on the sunkissed hilltop in the background. Bon Voyage! Disney Magic...but be ever cheered as she will be back with us next year.
Another pic of her below there...that's Wadden 4 in the foreground.
The picture below shows just some of the Disney travellers. The local hotels were packed so they did well out of all the Disney excitement, as did the taxi drivers. All day long those taxis and mini-buses worked their socks off getting all the fans to the huge ship.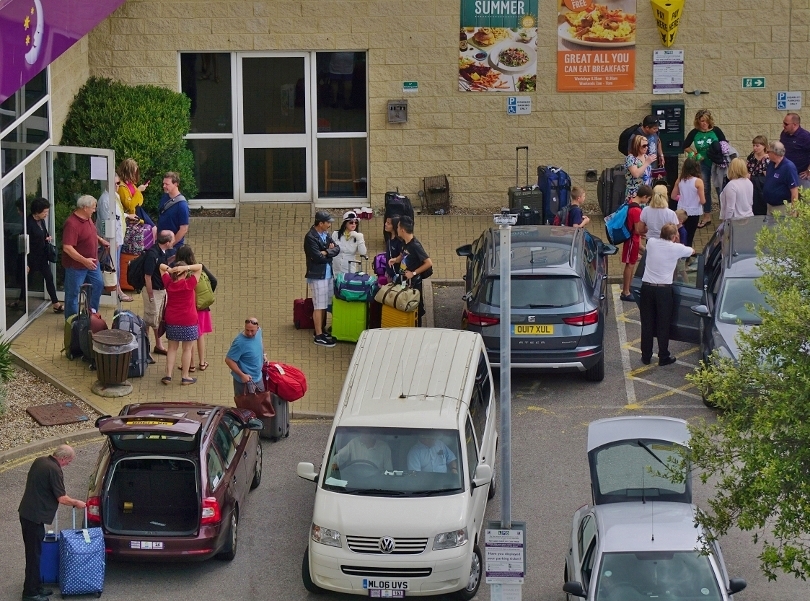 " When you wish upon a star...!"

Welcome back Ed. A nice and interesting collection below there from 'our man on the Dover Strait'.

PaulB.
Sunday, 23 July 2017 - 06:05
Post 4014
Ed Connell, Dover Strait
Disney Magic yesterday.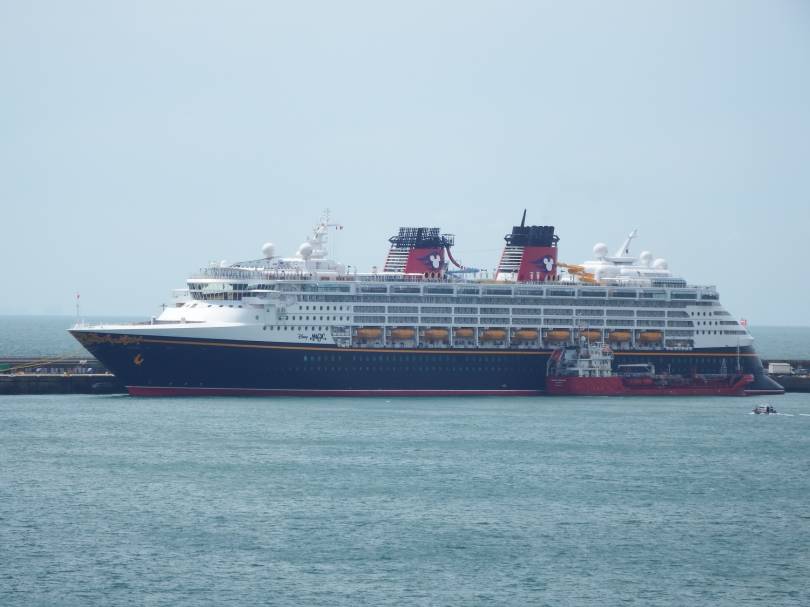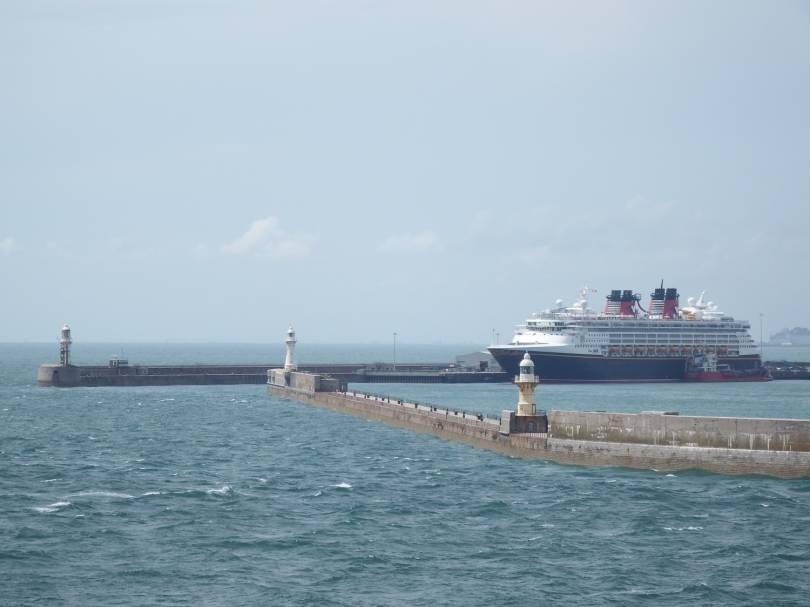 French customs cutter taking an interest in a yacht off the French coast yesterday.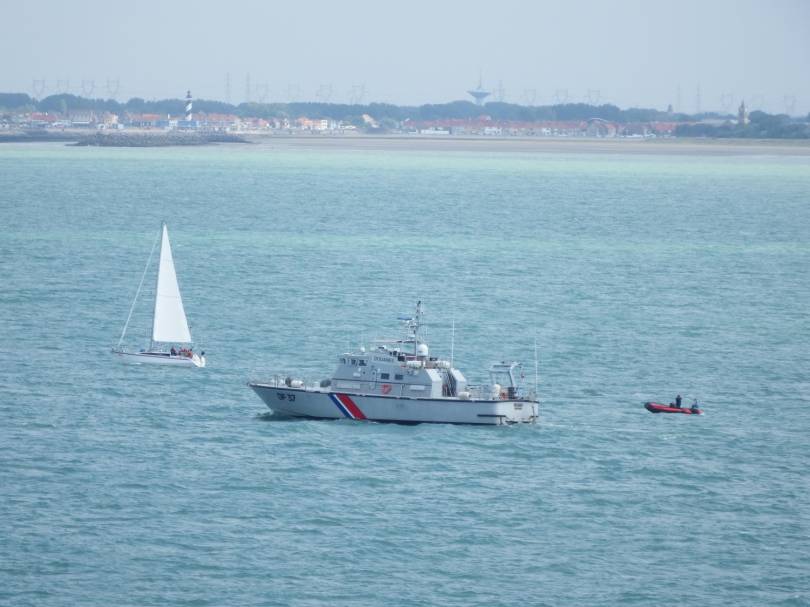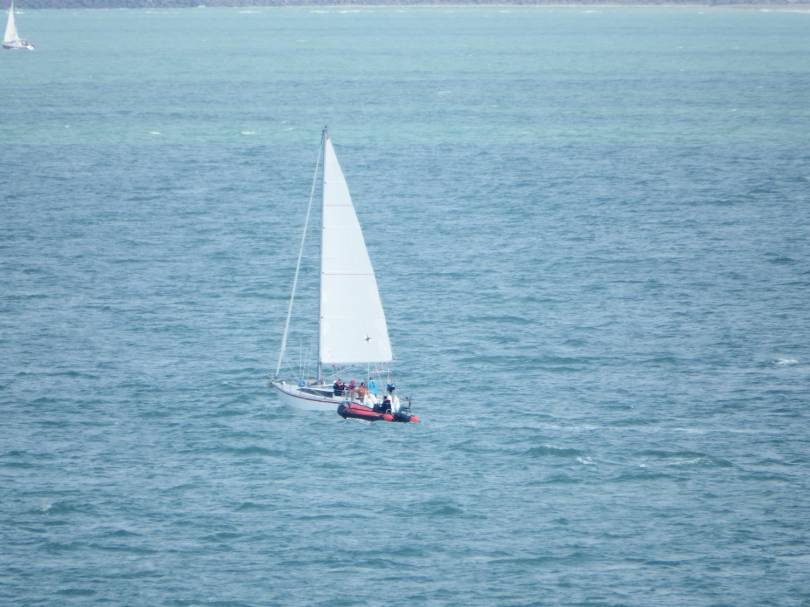 Saturday, 22 July 2017 - 18:15
Post 4013
Ed Connell, Dover Strait
USN Arleigh Burke class destroyer proceeding down the SW lane past Dover on 19th. One of this class, the USS Fitzgerald, was involved in a collision with a container ship off the Japanese coast recently with the deaths of several crew. Another was in collision with a tanker in the Hormuz Strait some years ago. In both cases, the naval ship was at fault. There is a saying "If it's grey, stay away!"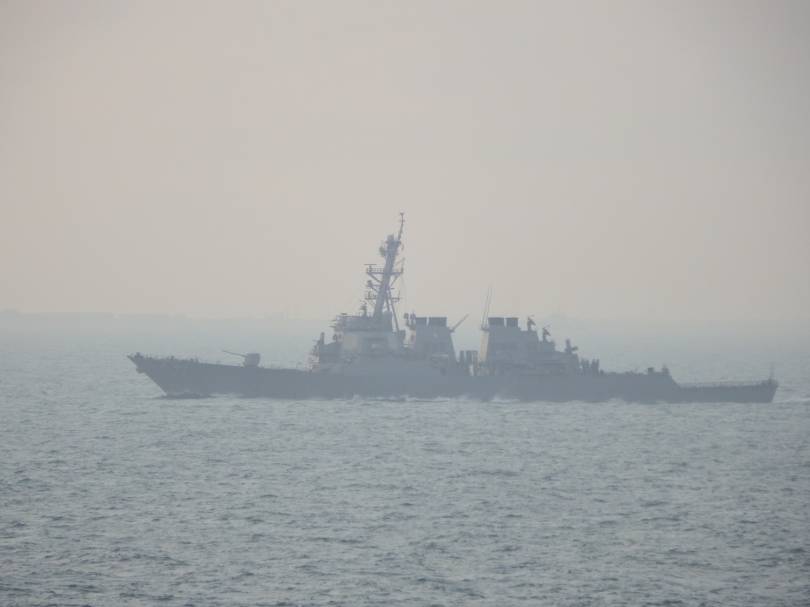 Full house at Dover.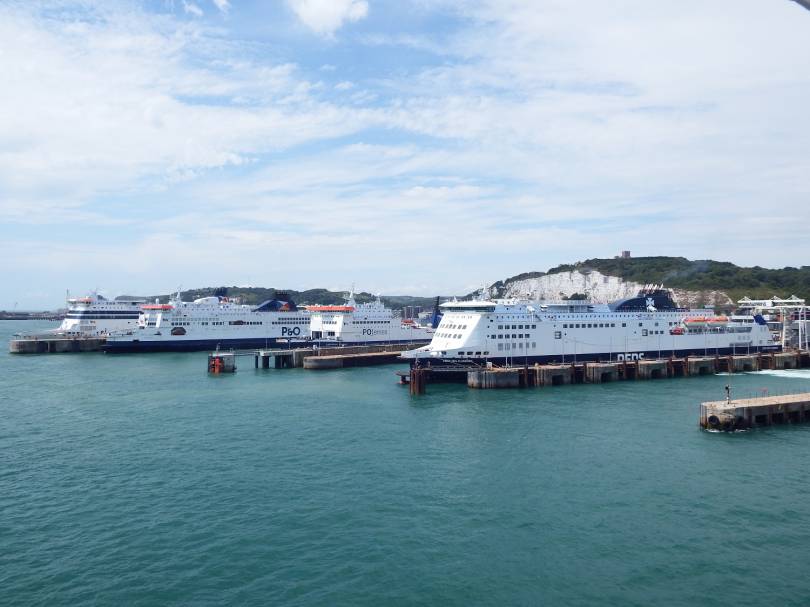 Saturday, 22 July 2017 - 18:10
Post 4012
Sea News, Dover
Night Night Campers!!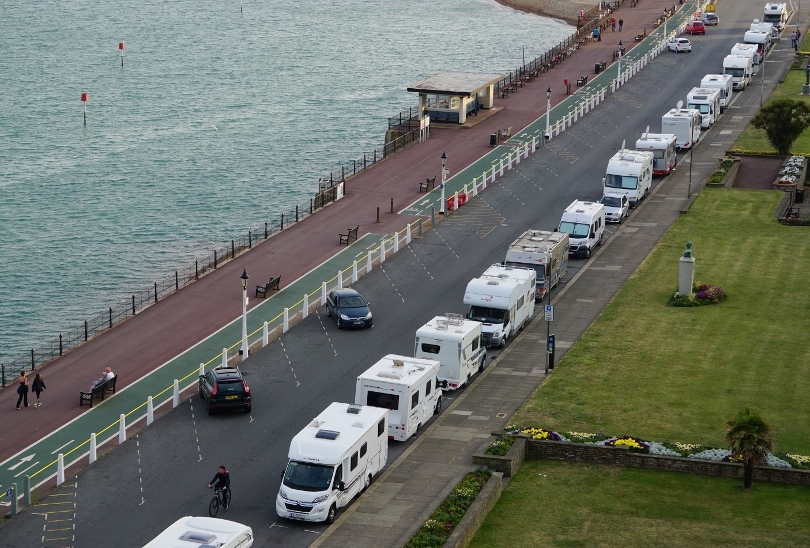 Wall to wall or rather end to end campervans along the seafront above there. Busy days and nights on Dover Seafront.
"Schools out for.. Summer....! "
A great and varied collection of pictures below there from all the team...well done all round lads. Ace.

Yours truly will have a few final shots of the departing Disney Magic tomorrow as well to add to the mix as she bids us a fond farewell for this year.

Saturday, 22 July 2017 - 18:03
Post 4011
George, Dover
Apologies for this off-topic item, but the scenes below are not something you see every day in Dover. Hare Krishna monks lead a pilgrimage that begin outside Canterbury Cathedral on Tuesday and will finish in Folkestone. Here the procession passes nearby Church Hougham at lunchtime yesterday: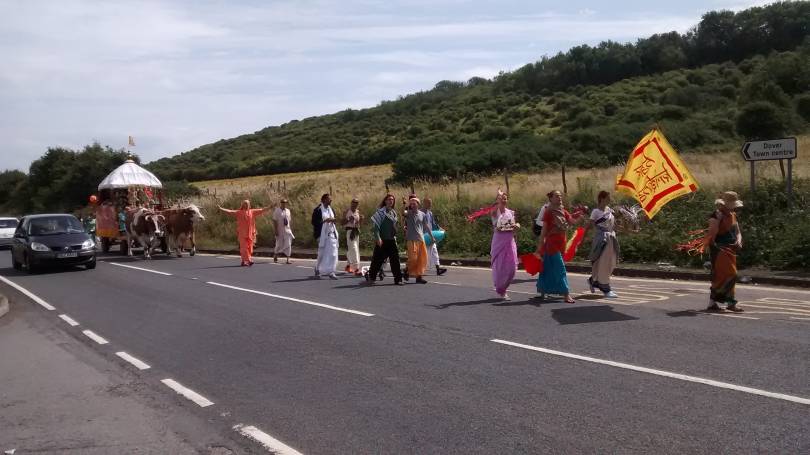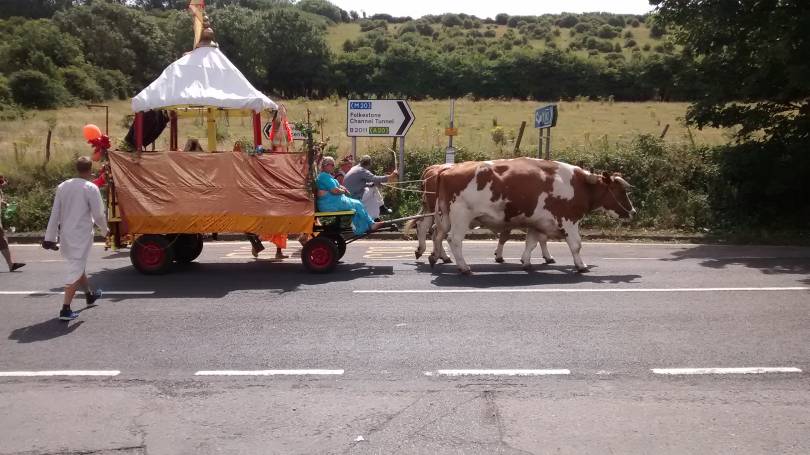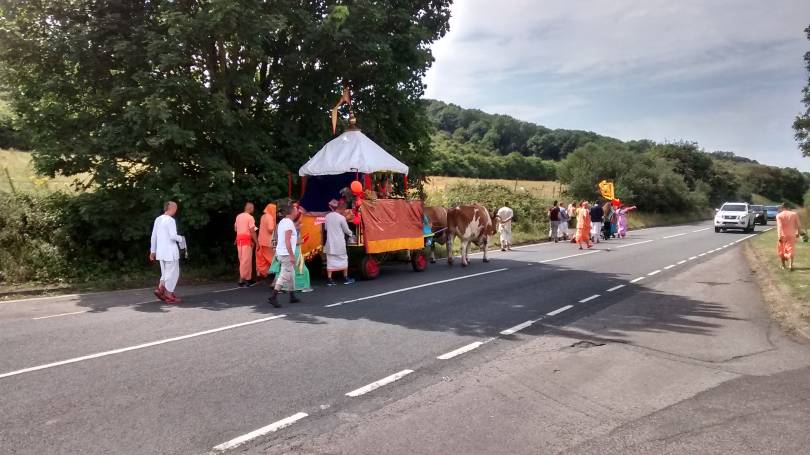 The sacred cows were fortunately blissfully ignorant of the fact they were gently plodding past the Beefeater restaurant!

Saturday, 22 July 2017 - 00:44
Post 4010
Mike J., Dover
After the ultra-modern DISNEY MAGIC a 53 year old veteran still at work
The 1964-built TERSCHELLING spent her first quarter century as a Dutch buoy-tender before starting a new career as a survey & salvage vessel.
According to one of the crew she is tbe oldest Dutch-built vessel still in full commercial service.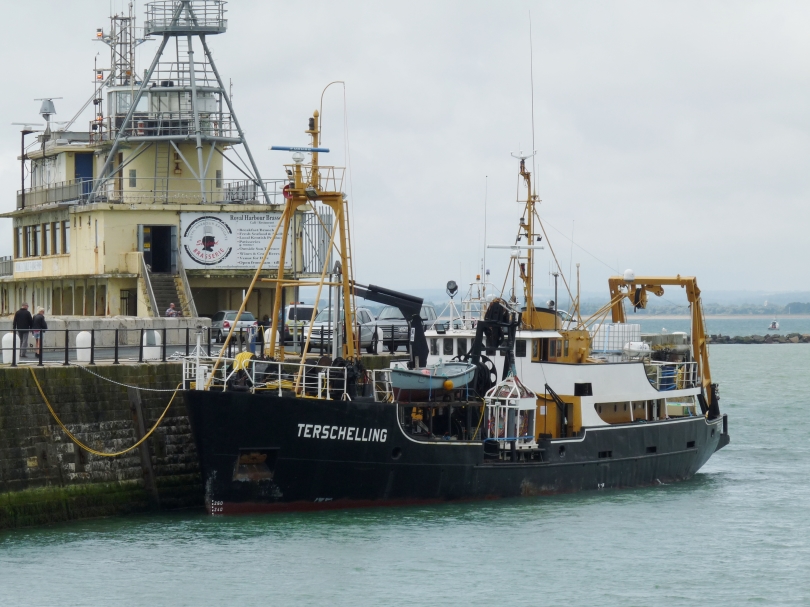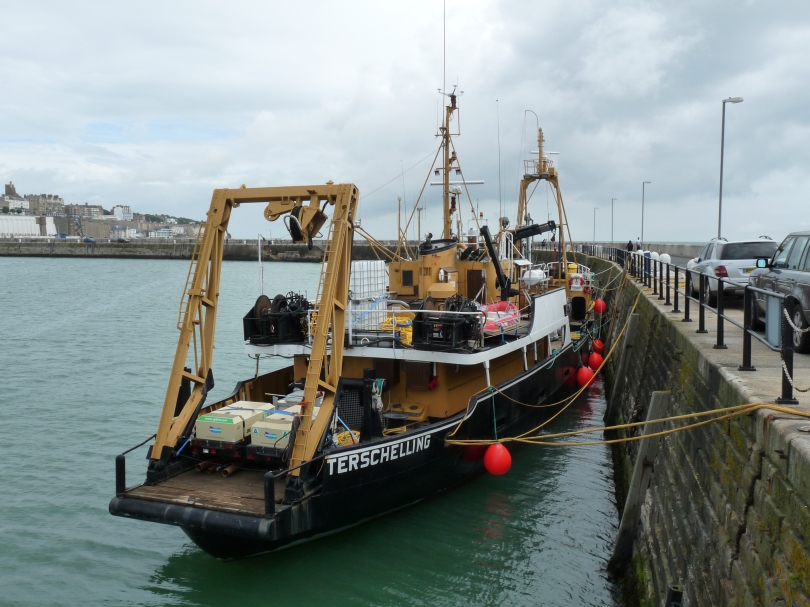 The TERSCHELLING has received many modifications over the years for her current role & it's good to see her still in active service, a classic 1960s ship & quite a contrast to the usual Ramsgate 'traffic'
A ship of 'character' for sure.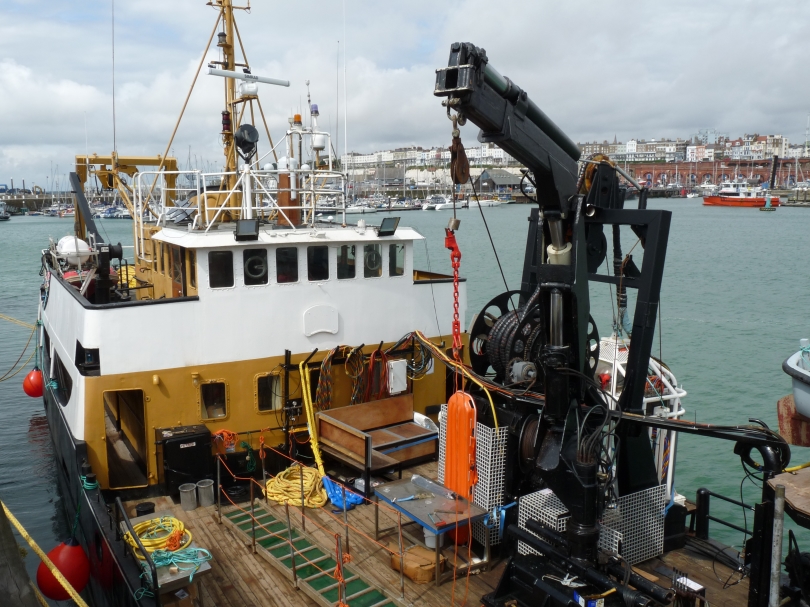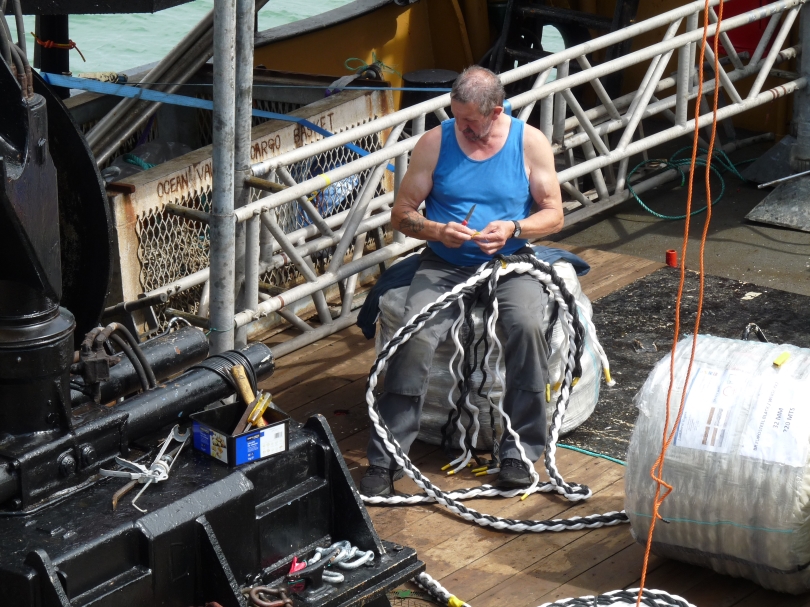 Now Panama-flagged but British-operated, she was catching up with maintenance on Thursday at Ramsgate, waiting for an improvement in the weather before resuming an archaeological survey on the wreck of the Dutch East Indiaman ROOSWIJK, lost with all hands on the Goodwins in 1740 when heading for the Far East.
Further Dutch/British investigation of the wreck will take place during the summer.
Frst discovered in 2004 a considerable amount of silver bullion & other items have already been salvaged from the wreck..
Saturday, 22 July 2017 - 00:12
Post 4009
George, Dover
Lovely shots of the Disney Magic by Patrick. Thanks Patrick.
It was a gorgeous day in Dover; blue skies, light winds, not too hot, and thankfully less humid. Here follows some scenes from earlier this evening: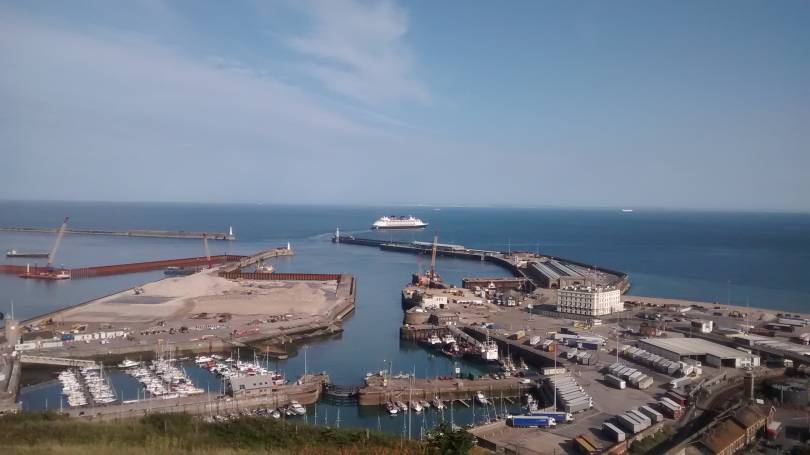 A distant view of the magnificent Disney Magic seen from St Martin's Battery, Western Heights. Some close-ups will follow in due course.
Spirit of France takes the long way out through the Western Exit to give way to ferry traffic approaching the Eastern Docks.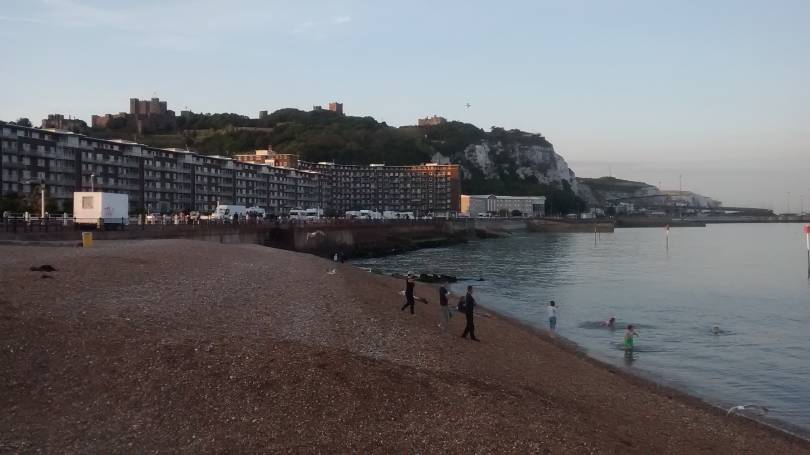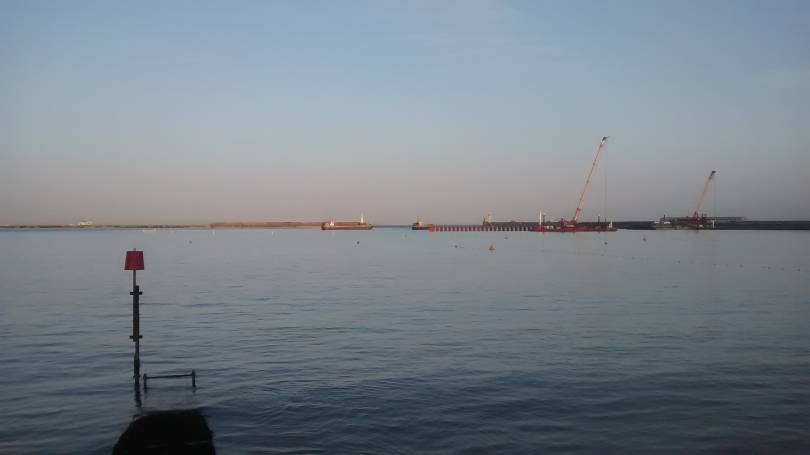 Three angles of Dover Seafront in the lovely evening light. You can see the ominous belt of cloud approaching from the West, signalling the iminent arrival of the forecast unsettled weather.
Friday, 21 July 2017 - 23:53
Post 4008
Patrick, Marine Parade
On this beautifully sunny afternoon we said farewell to the last call of the season for the magnificent 'Disney Magic', destined for Le Havre. We look forward to seeing her again next year hopefully.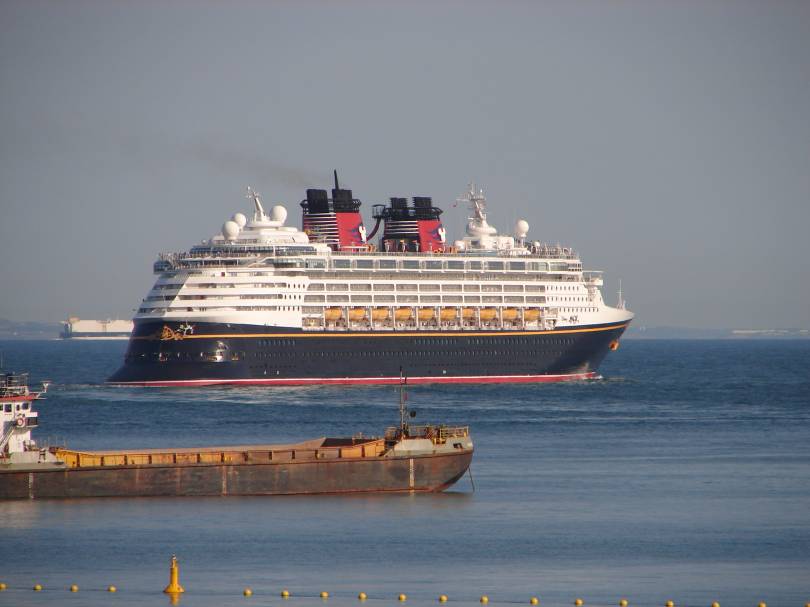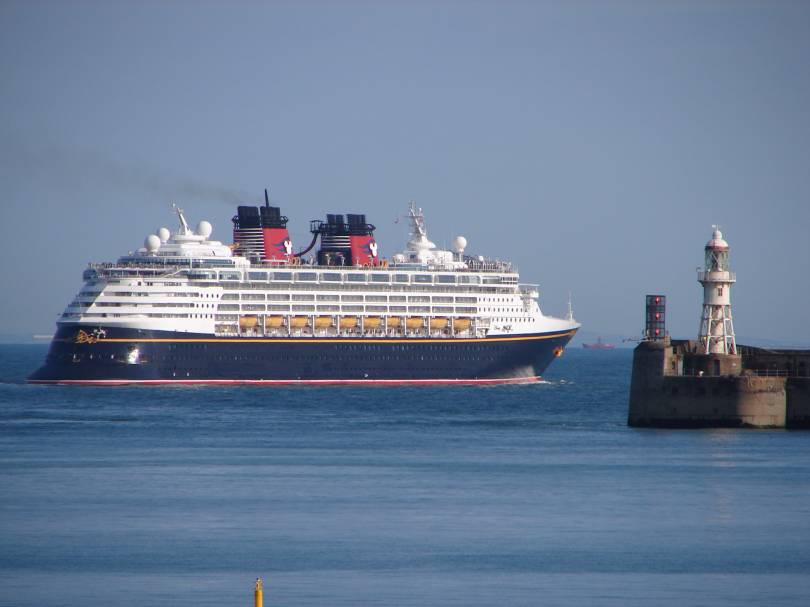 Friday, 21 July 2017 - 22:43
Post 4007
Sea News, Dover
Further pictures now of the Lifeboat guys, this time majoring on the Y-Boat...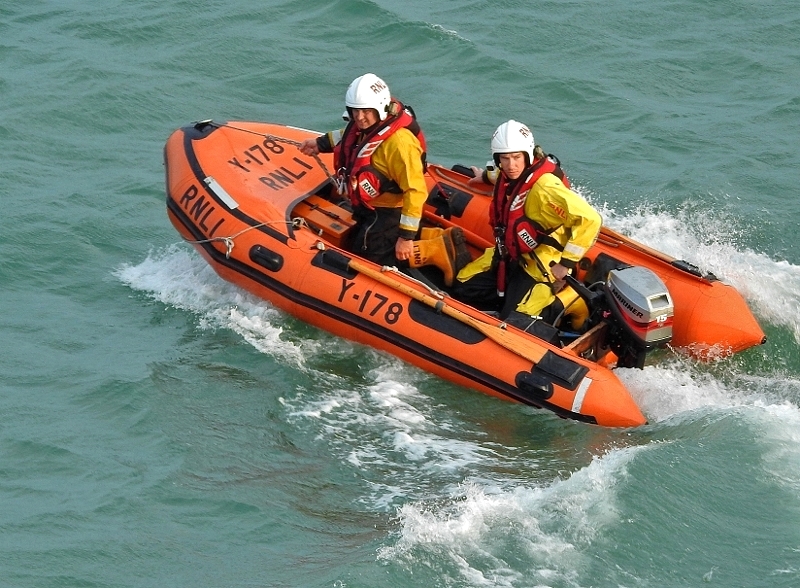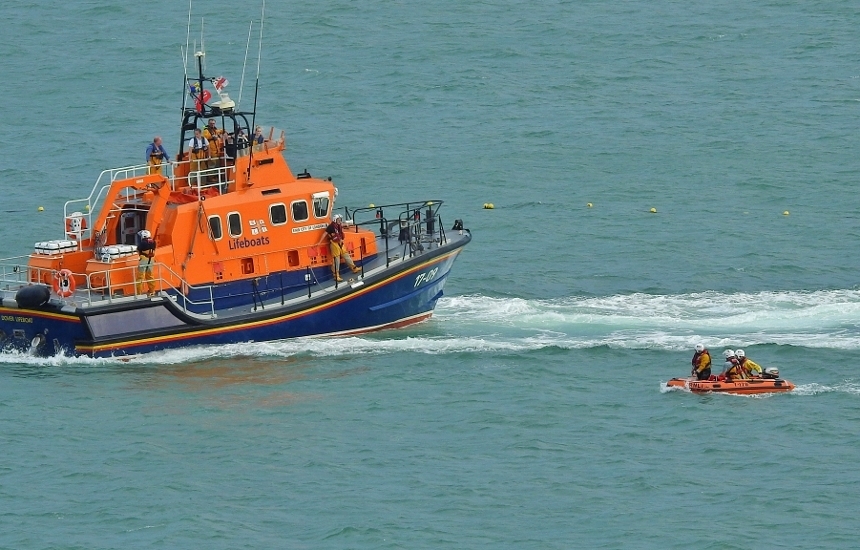 There we are above, the Y-Boat in various stages of hi-octane action on Tuesday evening. Yes indeed Tuesday evening this week was something of a Lifeboat spectacular and so glad we were able to capture some exciting images.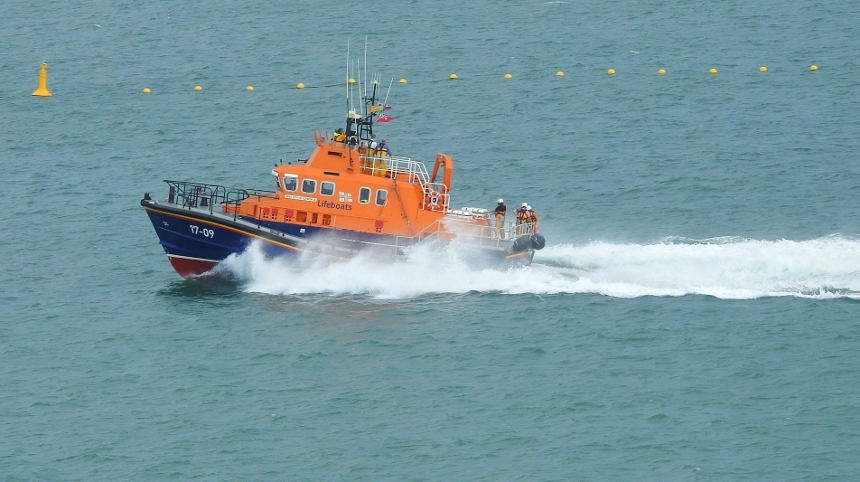 ....And then they were gone...whoosh!
Well done Mike. Excellent inshore coverage below there.

Yes indeed Colette the Disney Magic is in with us today...looking fabulously colourful in the early light. When yours truly eventually reached the dizzy heights of the perpendicular this morning at 04.45 she was already in situ for the day....what I would like is for her to arrive at 0800, do a snow white 360degree twirl in front of the observation tower, then head on over to dock. Far better for the camera that idea...

Good to hear from you as ever Del...you wont get too exhausted looking in here on Sea News

Thanks Sarah as ever. Well done with those pictures of Eagle. Woman right on the spot once again. Hope all your Lifeboat people are enjoying the pictures too.

PaulB.
Friday, 21 July 2017 - 05:57
Post 4006
Mike J., Dover
At about 1300 on Wednesday the Antiguan-flagged FEHN CAPELLA came in from Dindelnoord & docked on the Admiralty Pier.
She was still tying up when the two Holyhead Towing tugs came around the end of the Prince of Wales with a crane barge & while it was being secured AFON GOCH left the crane in the hands of the LLANDWYN ISLAND & hurried off to collect a pipe-barge that was waiting on Cruise-2.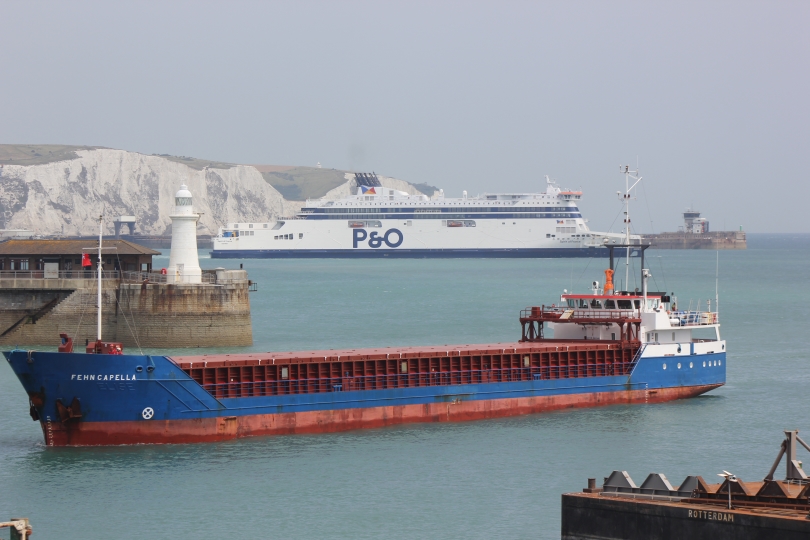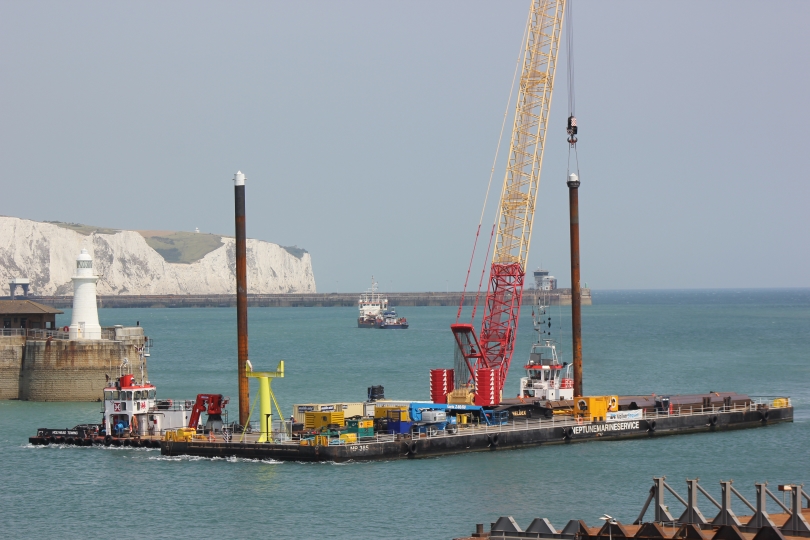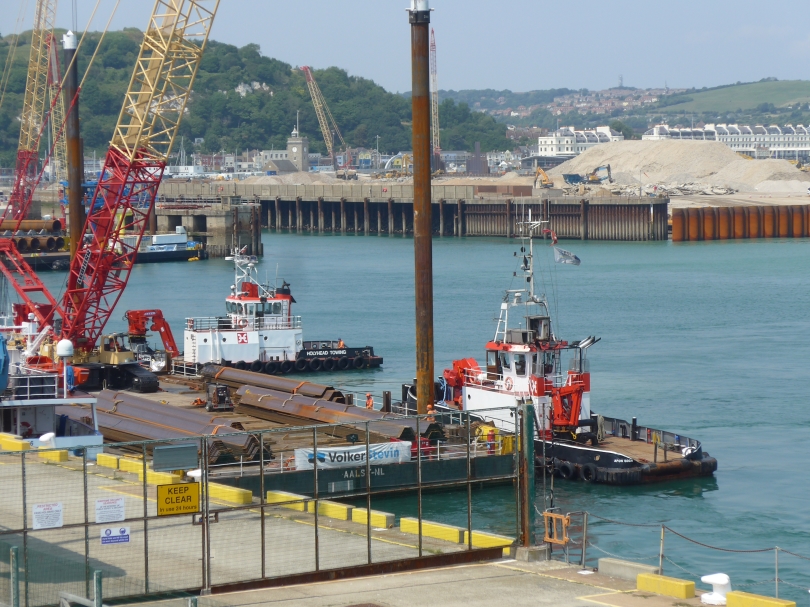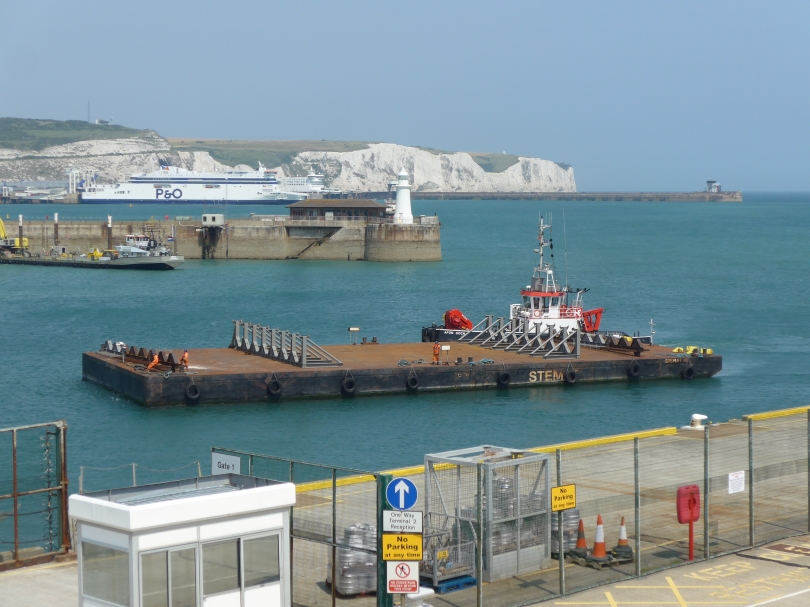 Unloading started almost immediately & the FEHN CAPELLA sailed for Teignmouth late morning Thursday.
Piles seem to be arriving every five or six days & imagine that the traffic will continue for many months.
The nice-looking 1975-built survey vessel EGS PIONEER overnighted Wednesday night while on passage from Harwich to Shoreham.
She is berthed berthed ahead of the recently-arrived WILLCHALLENGE.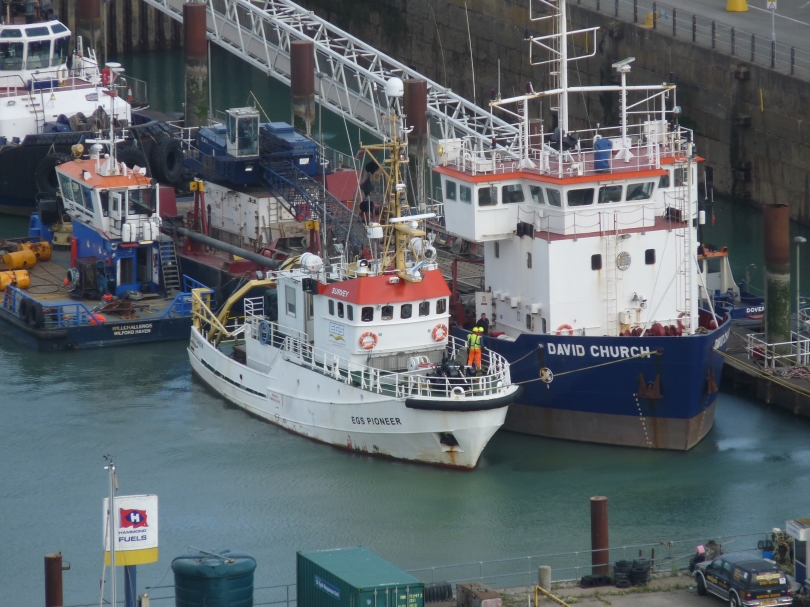 Re post 4001 - St Martins Battery has for long been a spot for dodgy nocturnal goings-on, particularly since the Langdon Cliffs parking up above Eastern Docks was partly-closed at night, but there are no problems at this popular spot during daylight hours, with a grandstand view of DWDR activities & a superb view of the town & Dover Castle, with the only shifty-looking characters being 'Sea News' photographers.
Friday, 21 July 2017 - 01:15
Post 4005
Del Styan, Norwich
Great shots of the Western Heights - I've been up there on foot and I was knackered!

Thursday, 20 July 2017 - 23:06
Post 4004
Colette B, Dover
CRUISE VISITS UPDATE
Just some extra information to 'whet your appetite' for the coming week.
Tomorrow Friday July 21st Disney Magic visits us for the last time this year, starting her 7 night cruise to Barcelona. She will be calling at Le Havre, Lisbon and Cadiz along the way. She will then be cruising the Med from Barcelona until September 16th when she sets sail for New York in the U S of A arriving there September 27th. She arrives here tomorrow morning at 04.00, CT2, departing at 18.00hrs, T/R.
May all your dreams come true …………

There will be a lull now until Friday July 28th when the Saga Pearl ll pops in to say hello, I'll be back with more information real soon folks

Thursday, 20 July 2017 - 14:25
Post 4003
Sarah, Ramsgate
Fantastic photos Paul



Border Force "Eagle" resting in Ramsgate Harbour yesterday.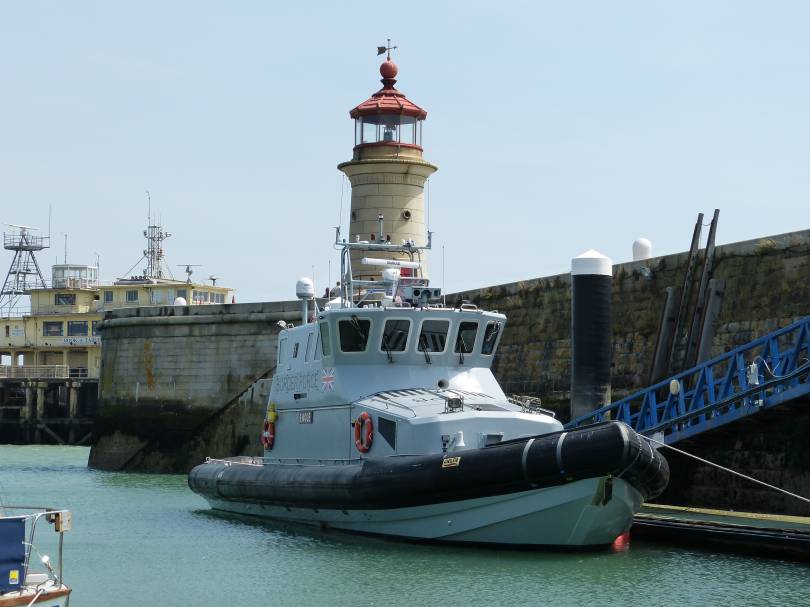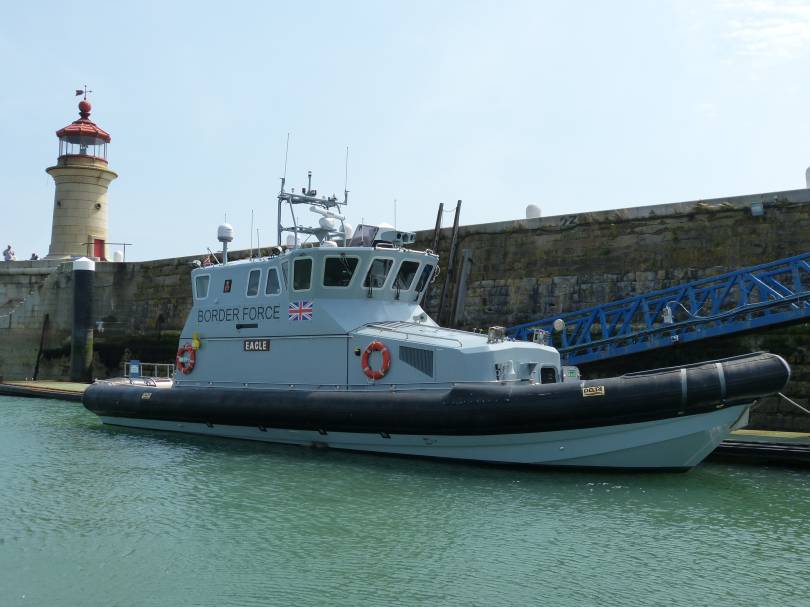 Thursday, 20 July 2017 - 09:20
Post 4002
Sea News, Dover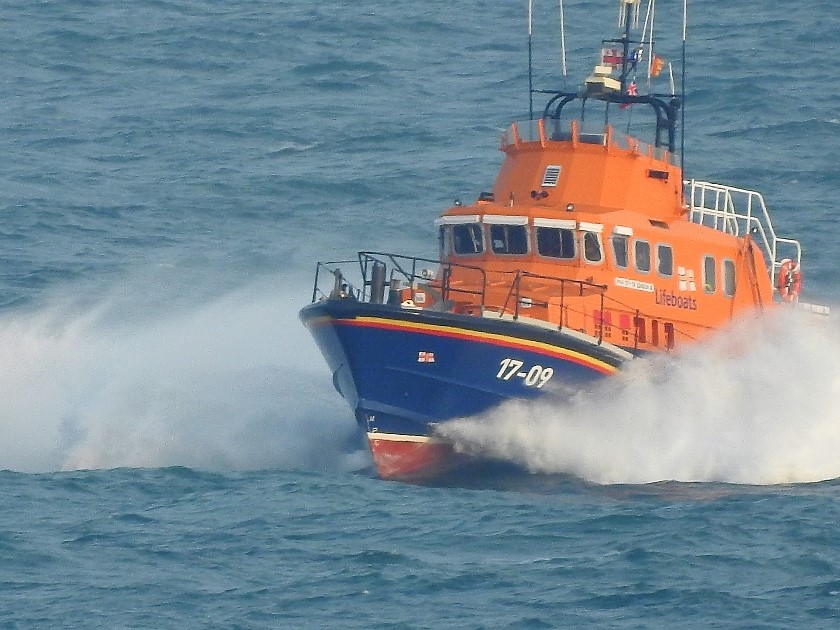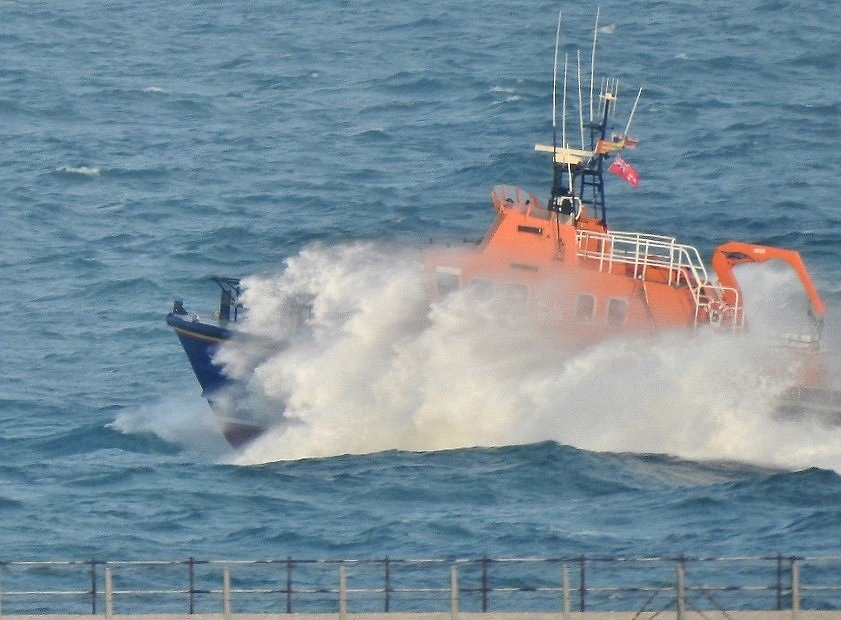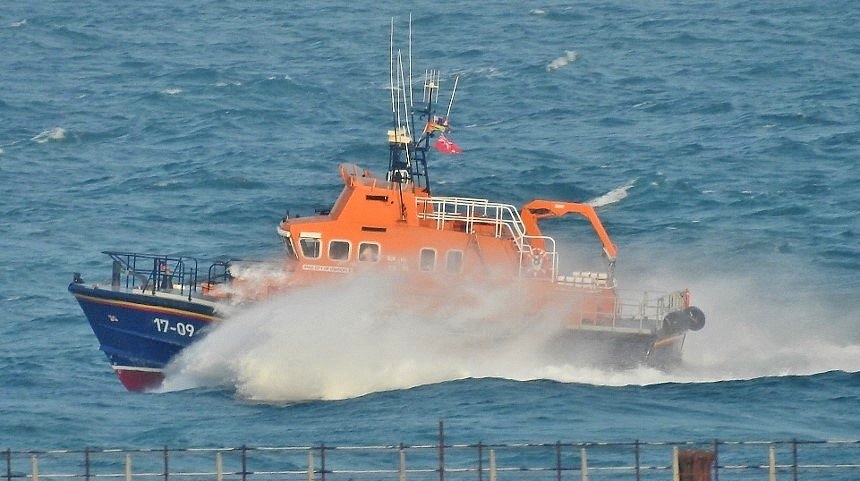 As promised there we are above with some shots of the blistering action from the Lifeboat guys on Tuesday evening. The top pictures were taken in the distance as she powered through the roughish seas outside the harbour. A better vantage spot would have been the Breakwater but we make do with the long-range lens.
The final shot below shows the scene as the Lifeboat came right alongside the beach several minutes later....all tranquil.. we may have another couple of pictures of the y-boat to follow in due course. Will check if the pix are up to muster...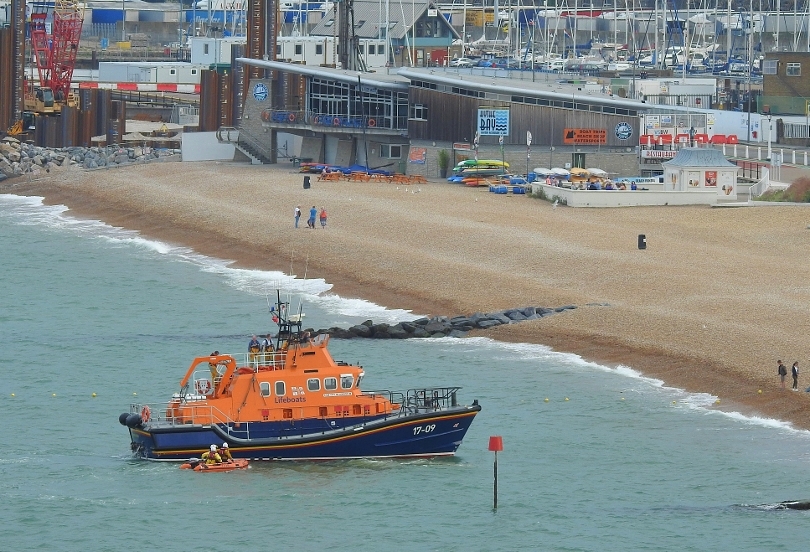 All pictures from Tuesday evening.
* *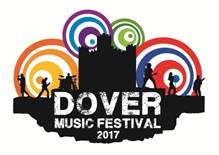 DOVER MUSIC FESTIVAL 2017
_________________________
Once again, we are all looking forward to another great festival at Cruise Terminal 1 in the Western Docks in Dover, taking place on Saturday 26th and Sunday 27th of August. We have chosen a wide range of musical genres to suit all tastes, so please check out our website www.dovermusicfestival.co.uk or our Facebook page for more details.
This year, there will be limited free car parking at locations adjacent to the Western Docks and a shuttle bus running from the Market Square. More details to follow soon.
Some people ask us how we can provide all this at no cost. The answer is that we have had tremendous support and sponsorship.
This year, in addition to receiving continued support from Dover Big Local and the Port of Dover Community Fund, we are delighted to welcome on board VBSW as a new major sponsor. VBSW, the company engaged by DHB to complete the regeneration of the Dover's western docks, is a joint venture between two of the world's leading maritime contractors. Each partner has more than a century of experience in the marine sector and enviable track records of successful delivery.
Entry to the festival is once again free to all, although we are asking for a donation to help Kelly Turner complete her lifesaving treatment in the USA.
On both days there will be something for everyone including a wide range of food vendors so come hungry..... a fully stocked bar and a great atmosphere. As usual the prices will be very keen.
All are welcome to the Dover Festival, which will have a fun filled Sunday at the Port of Dover Community Regatta packed with free entertainment and plenty of stalls and the Dover Music Festival on both days.
END
Exciting times ahead...


Pinned item

Don't miss that post below from George. Very interesting item George

PaulB.
Thursday, 20 July 2017 - 06:30
Post 4001
George, Dover
And now time for something a little different:
Dover's Western Heights provide a commanding view over the harbour, and on the right side of the sun of an afternoon. Earlier today I dared to venture where angels fear to tread in this sadly neglected and misused vantage point.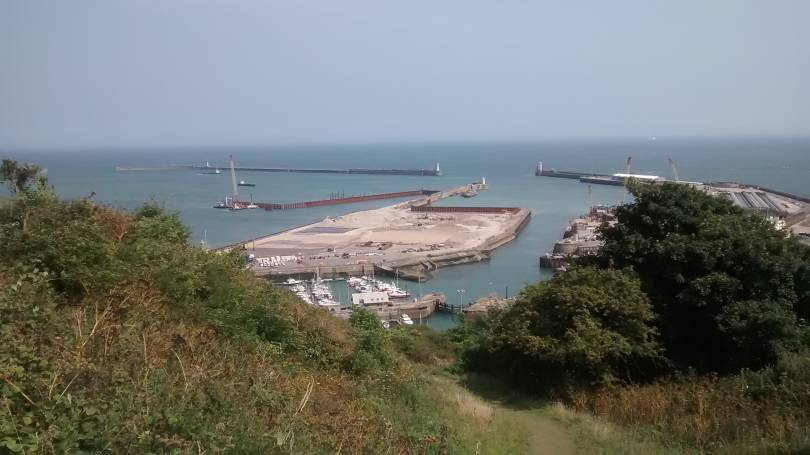 The redevelopment of the former hoverport and The Prince of Wales Pier can be seen literally taking shape. The obliteration of the pier, a listed structure incidentally, is very regrettable in my humble view.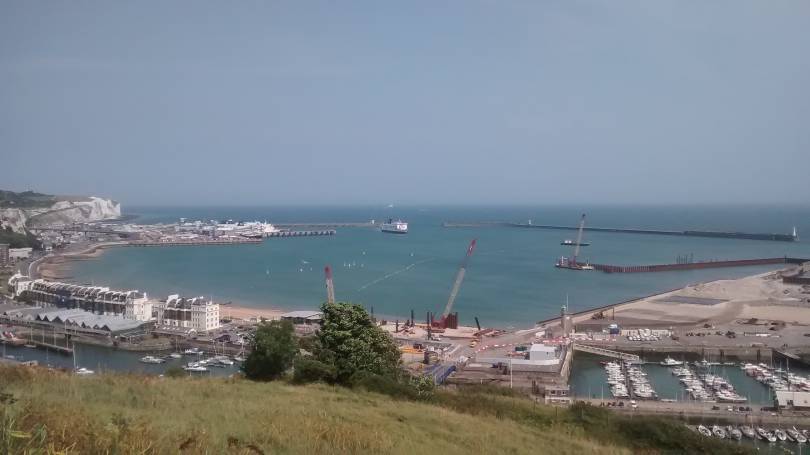 If you can allow for the trees in the way, you might be able to make out the progress being made on creating a conduit from the Wellington Dock to what will be a new marina enclosure in the harbour.
One of the three sheltered gun emplacements showing signs of decay and vandalism.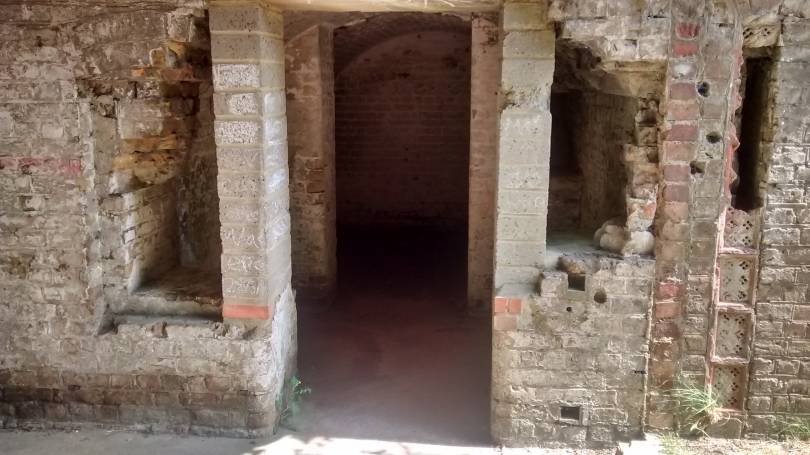 Be careful when investigating the numerous abandoned nooks and crannies. You may get a very nasty surprise!
So shameful that something so historically rich and boasting such wonderful views across Dover Harbour and the Channel has become a hotspot for "anti-social behaviour", as referred to in this warning sign. If you're wondering what specific activities it is alluding to, the disturbing sight of shifty looking individuals convening and disappearing into the darkness of the wartime bunkers may offer a sinister clue.

Wednesday, 19 July 2017 - 20:59