Tuesday, 14 August 2018
All the Ships at the Port of Dover...plus...

WWW.DOVERFORUM.COM/SEA-NEWS
Doverforum.com: Featuring all the ships that come and go and work at the Port of Dover with further coverage of the surrounding ports both sides of the Channel. Email: dover7@msn.com to send SEA NEWS pix or info....
or click ADD YOUR COMMENT below to post direct, no membership needed.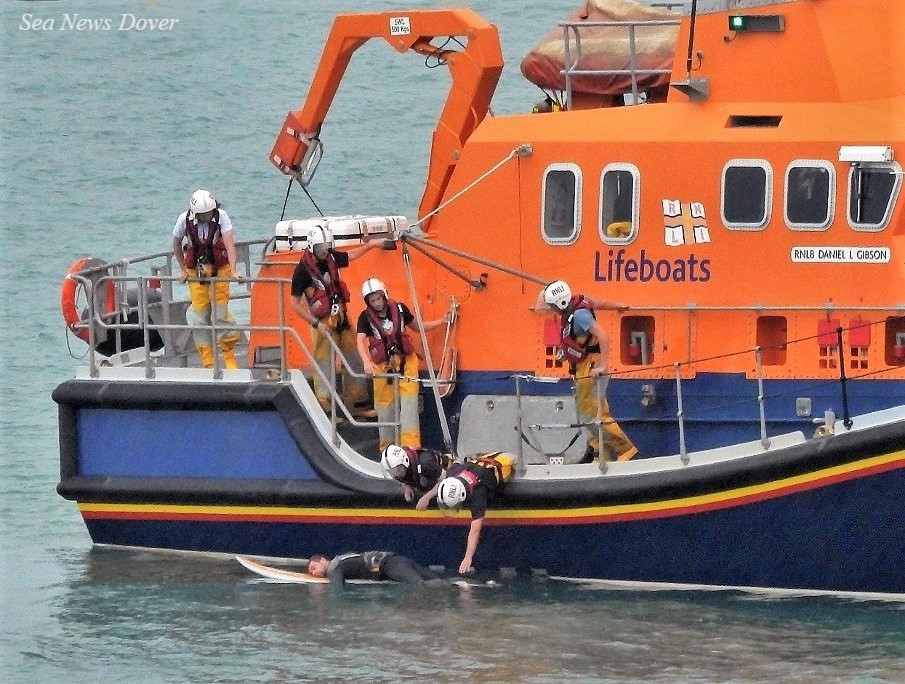 Dover Lifeboat action from Tuesday evening... the Lifeboat guys do training sessions on Tuesday evenings so we assume this to be a training session. We hope so, as the chap on the surfboard looks all in.
Excellent tourist season for P&O Ferries see 5127
VSBW Port of Dover - Women at Work 5117
P&O's summer recruits plus night-time fare deal see 5108
Port of Dover's influential project gets recognition see 5089
P&O - Students at the forefront..see 5087
DFDS and Marine Conservation at Dover Grammar Girls School see 5077
PORT OF DOVER new Board Member plus new Maritime Safety investment... see 5073
P&O FERRIES New Menu Launched...see 5071
DFDS the Success Story continues .. plus night-time fare deal 5068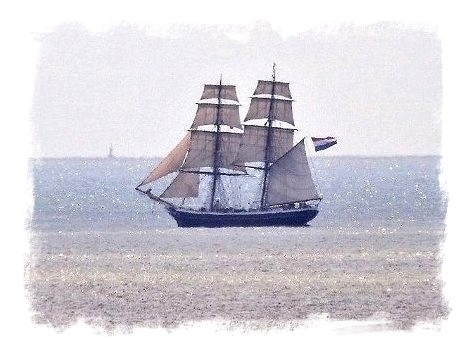 Fires near Dover Seafront .. see 5060
P&O's Jenny Evans - Maritime Young Person of the Year 5054 (also see 4608)
Europe's Best Festivals with DFDS 5029
P&O Pets Travel Free see 5019
DFDS Celebrates apprenticeship programme...5016
New Mobile App for P&O FERRIES see 5008
DFDS and ORCA see 5003.

DFDS ACQUISITIONS and EXPANSIONS...see below 4984
Dover Marina Control - New Contract Awarded see 4970.
PORT OF DOVER: Konecranes for new Cargo Terminal 4916.
PORT OF DOVER: £21 Million DWDR 'paving plus' contract awarded 4895.
PORT of DOVER - three cruise ships, one day 4885.
DFDS Charters New Ship see 4866.
New Marina Pier ... Latest...see 4861.
P&O FERRIES presents big cash to RNLI Dover...see 4829.
PORT of DOVER: Chief Executive TIM WAGGOTT Resigns...see 4778.


P&O FERRIES recruiting...4745.
PORT of DOVER awards Cargo Refrigeration Contract see 4740.
PORT OF DOVER: Community Benefit 4688
TRADING GROWTH FOR DFDS DESPITE BREXIT see 4642
PORT OF DOVER RECORD FREIGHT see 4551.
PORT OF DOVER: GEEST LINE arrival see 4597.
SECOND FEMALE CAPTAIN FOR P&O see 4608.
The Community REGATTA is on this year on the 26th August - see 5103.
Sea News Dover :
Use our SEARCH ENGINE below to find all sorts on the SEA NEWS pages....
More than 250 now with more than 5000 nautical posts.
Posts are welcome. Max of 5 pictures preferred per day although we can occasionally stretch to 6 on special stories.
Type CRUISE VISITS in our SEARCH ENGINE below for news of the latest arrivals.
Sea News Editor Paul Boland - dover7@msn.com .
Post 5041
Del Styan, Norwich
Good pics from Mike J. A birds eye view of the when-will-they-finish works.

Thursday, 5 July 2018 - 23:06
Post 5040
vic m, Dovor
good photos and nice to see the work is getting done ,it is the right kind of weather for this kind of work not being held up that is making a big saving both in time and money.

Thursday, 5 July 2018 - 06:05
Post 5039
Sea News, Dover
As promised .. some of our recent visiting cruise ships seen across the working sand of the DWDR..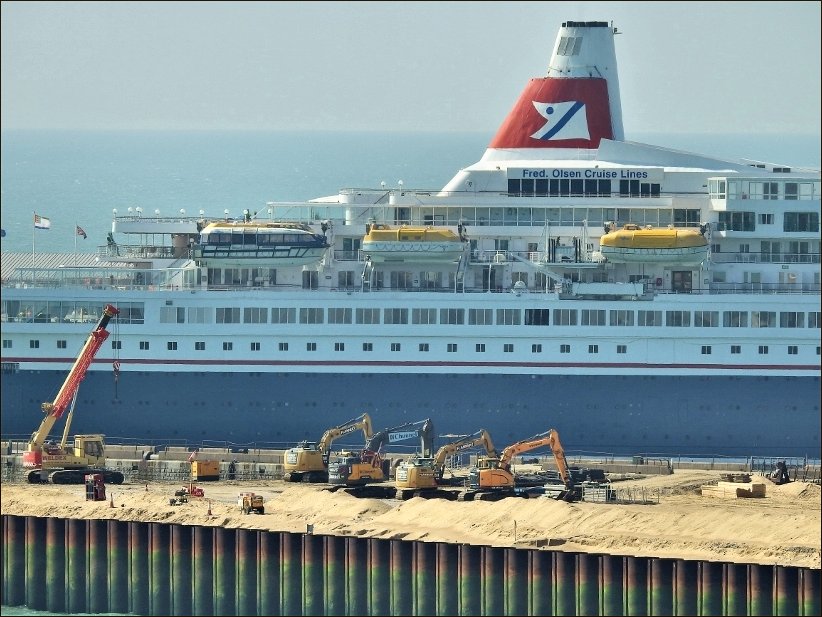 First one above there is Boudicca, while the golden sand work goes on all around.. although the diggers are resting in this pic..
see also post 5035.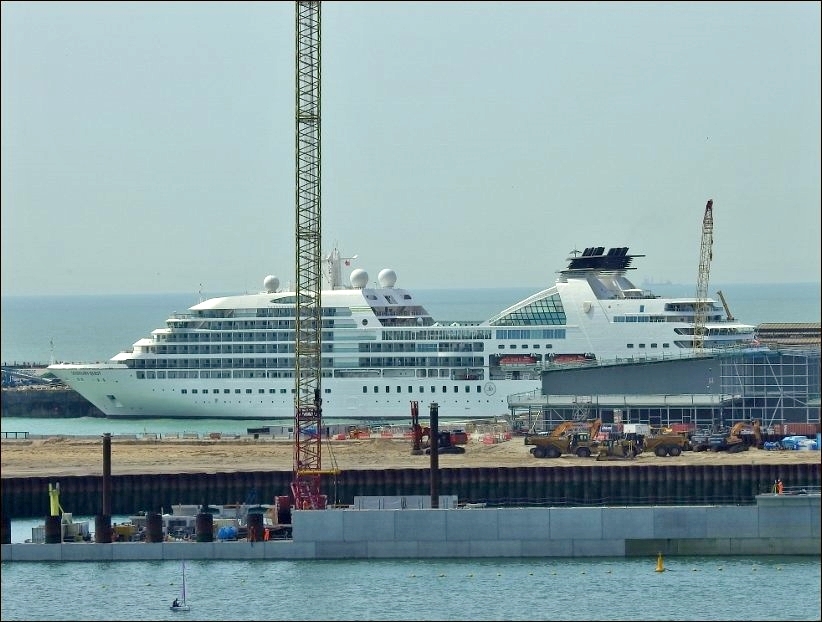 Then Seabourn Quest behind the cranes and metal paraphernalia of progress.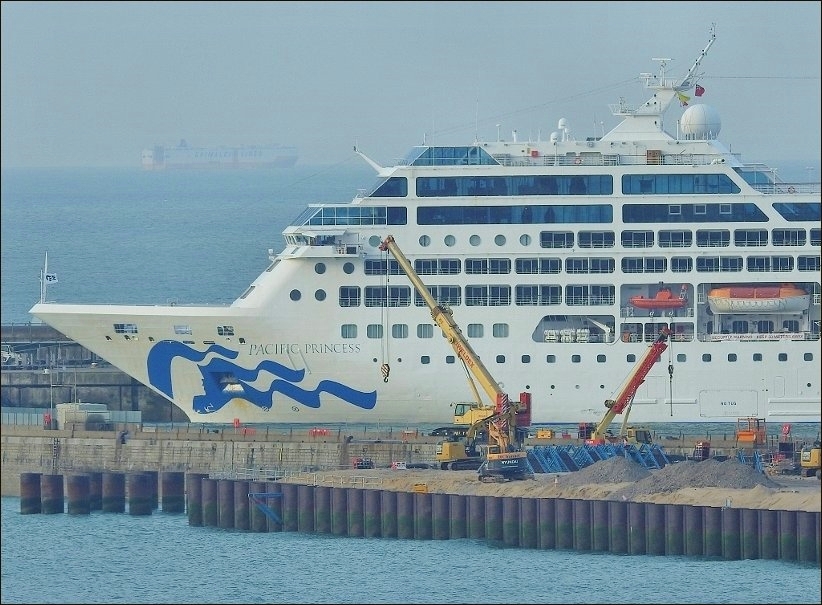 Then more recently...just in the past day or so...Pacific Princess before she headed off to St Petersburg in Russia ( no I wont mention the World Cup .. noooo

)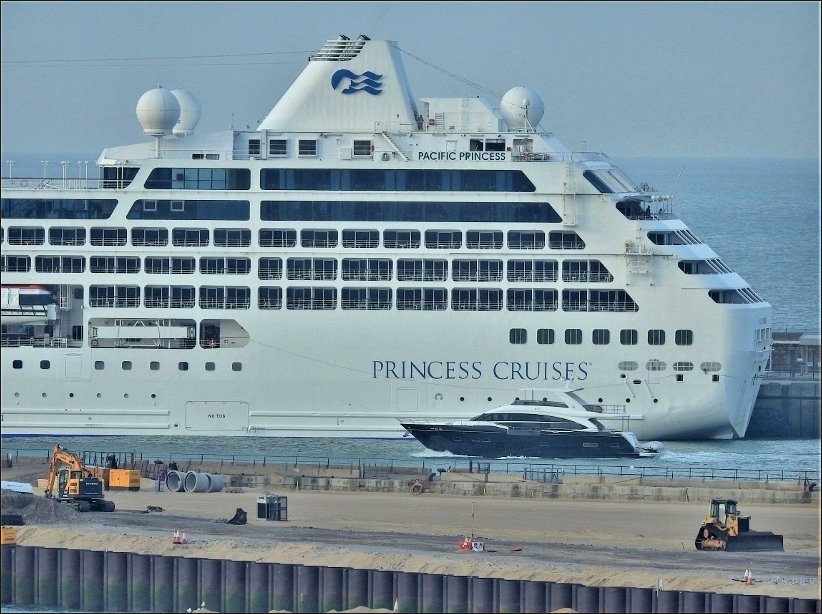 While I was photographing the Pacific Princess what should pass by... well none other than the motor yacht Mike captured with his camera a day or so earlier..Ghazal. Total fluke that one. And there she is once more below.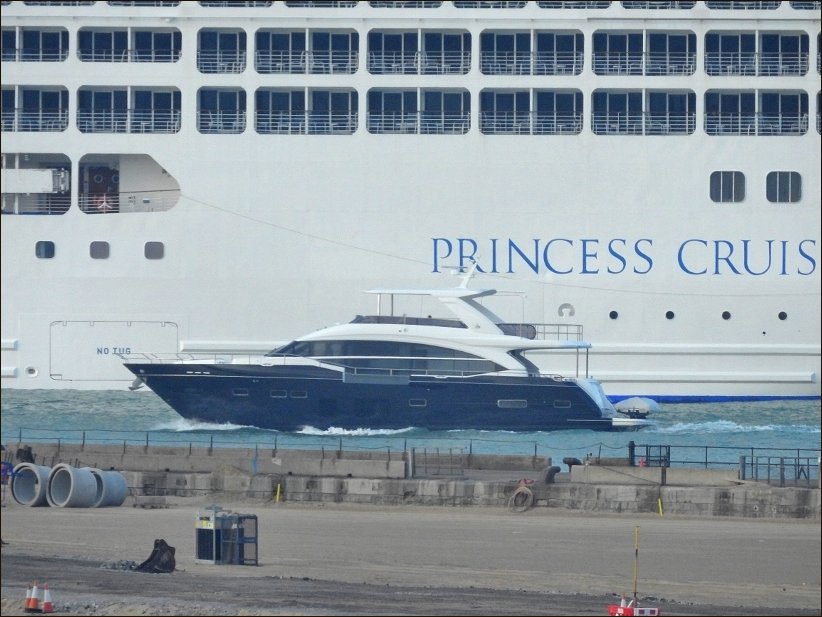 Great collection Mike once again below. Interesting pictures and info for sure.

Well done Ted with your 'famous five' further below. Nice clear pictures as ever below there...man on the spot.

Thanks Vic for the comments.

PaulB
Thursday, 5 July 2018 - 05:17
Post 5038
Mike J., Dover
Nice sequence of the Ramsgate lock job from Ted - in the right place at the right time.
The wee tug SWS ESSEX was there to move the crane barge around but something much bigger will be needed to tow the barge & lockgate to Rotterdam, perhaps Holyhead Towing's AFON LAS & AFON CEFNI who were on the Eastern Arm.
Tend to agree with Vic's comments about the work being done in Holland.
At least DHB had the Wellington gates overhauled in Dover seven or eight years ago when the Wellington Dock was drained, with the work being carried out on the nearby quayside.
Some DWDR views on Tuesday - with the BARENT ZANEN reclamation completed east of the former Prince of Wales pier most activity seem to be in the area of the former hoverport where the cold store seems to be coming on well.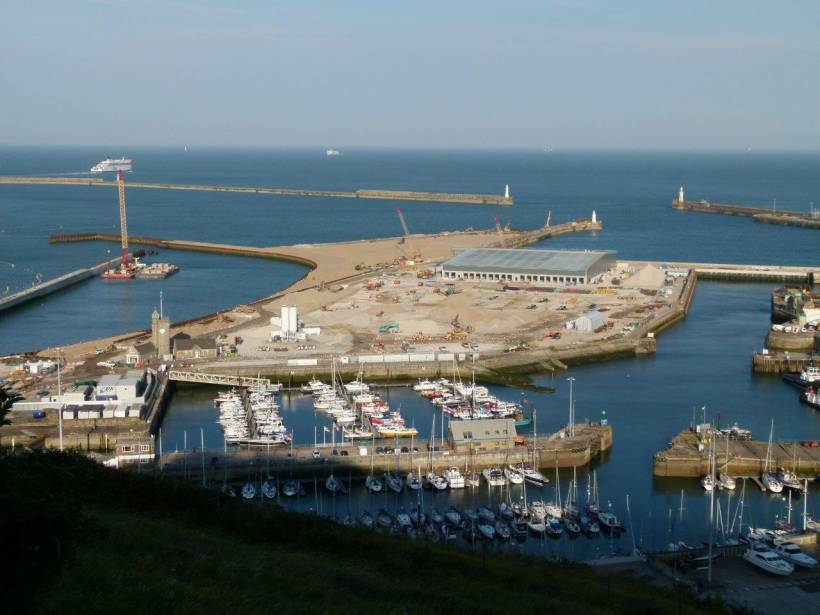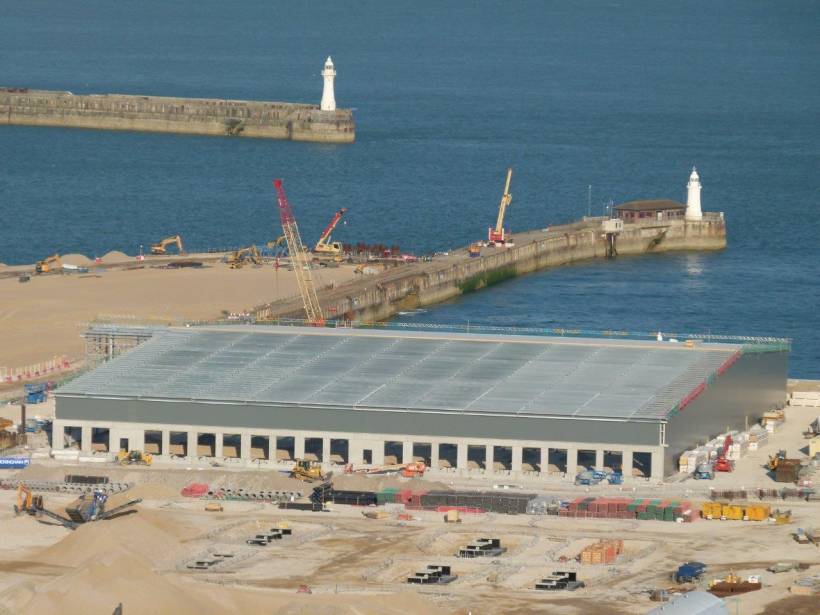 Works continues on the cut between Wellington Dock & the new marina.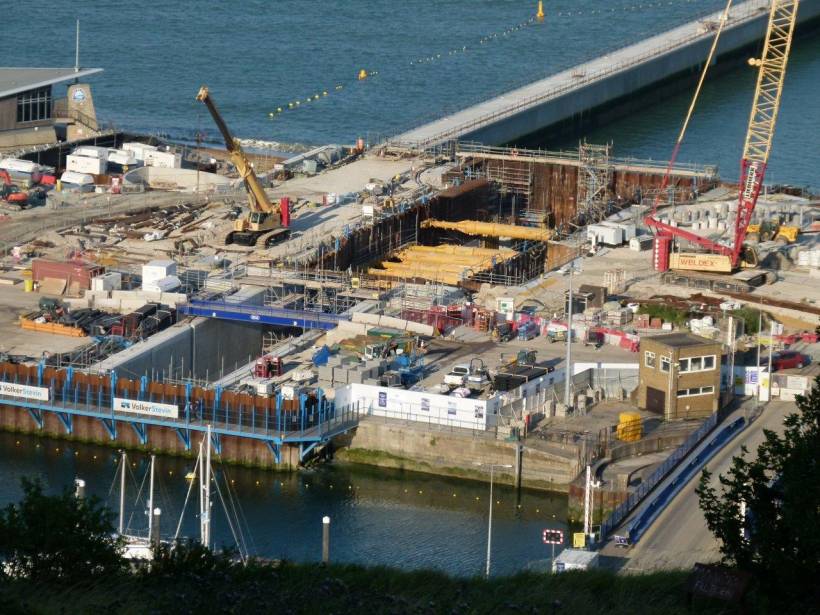 The capping for the 'promenade pier' approaches completion, with the pierhead yet to be started.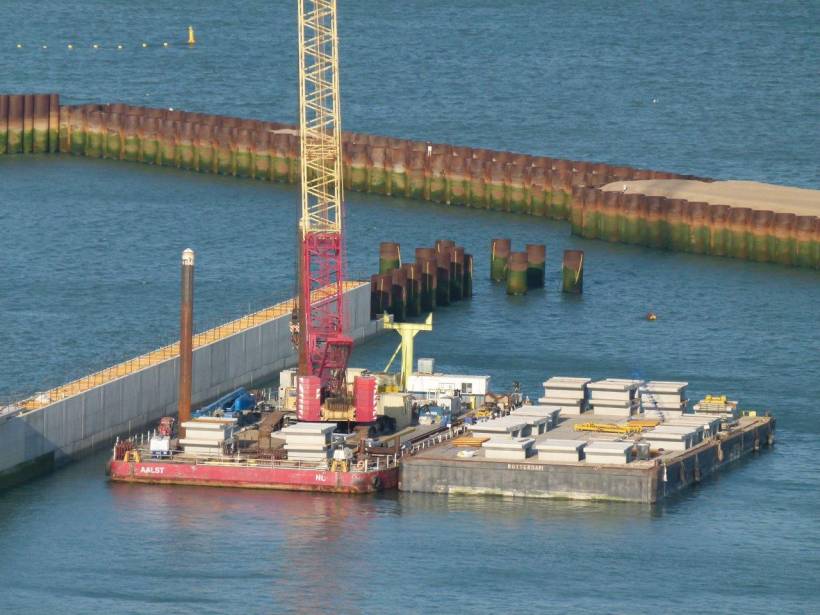 Drawings show the pierhead to have few facilities other than a shelter with benches & someone playing a barrel organ [or possibly selling ice cream, a little hard to tell].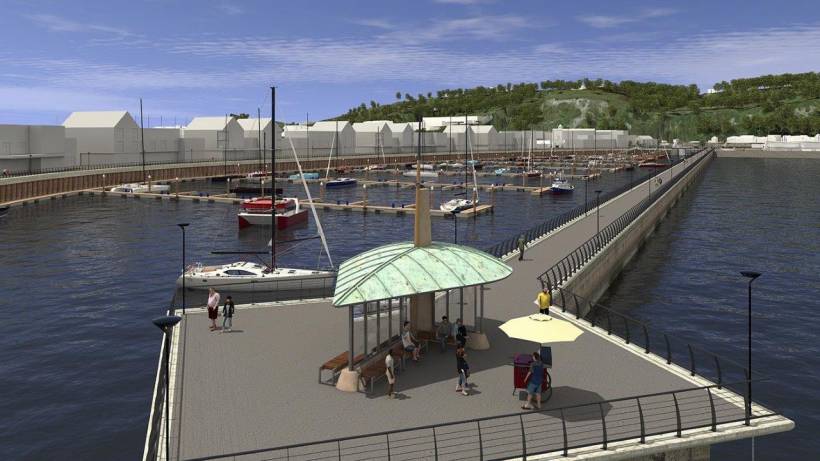 Excellent views of the town & the Castle & Eastern Docks from the pierhead, but it looks as though views of the cruise ships will be obscured by containers & cranes etc & views of the Eastern Entrance may be obscured by the tugs & lifeboat etc moored at the outer end of the 'Marina Curve'
Interesting times !
Thursday, 5 July 2018 - 01:28
Post 5037
vic matcham, Dover
Sorry but why do they send jobs like this overseas,when they can be done here in fact we done a pr like that years ago for Chatham docks and we done them on site nothing hard about a job like that. It does make me mad seeing this kind of job and work overseas.to do that job all you would need is a area put to one side in the port and yes there is room,shot bast them clean and repair them and put back,easy.

Wednesday, 4 July 2018 - 21:17
Post 5036
Ted Ingham, Canterbury
Five from Ramsgate.
Low water at Ramsgate and the Dutch have arrived to continue working on the lock gates.
The swing gates and lifting bridge have arrived back from Holland fully refurbished.
The drop down gate has now been lifted and lowered onto the barge to be taken back for refurbishment.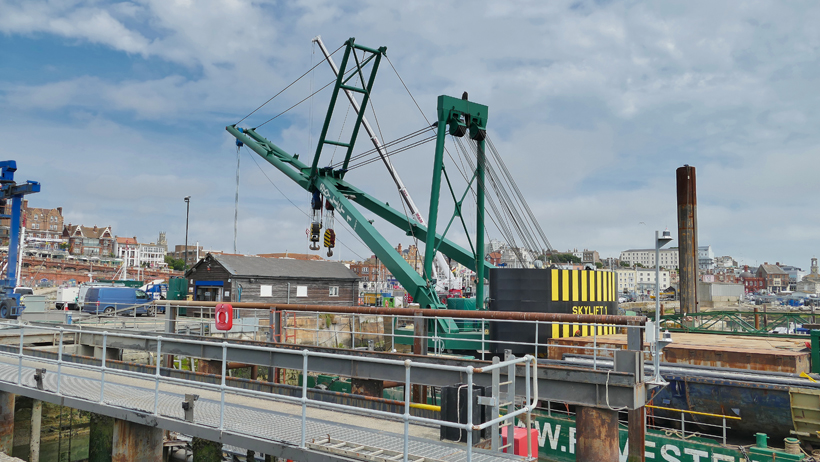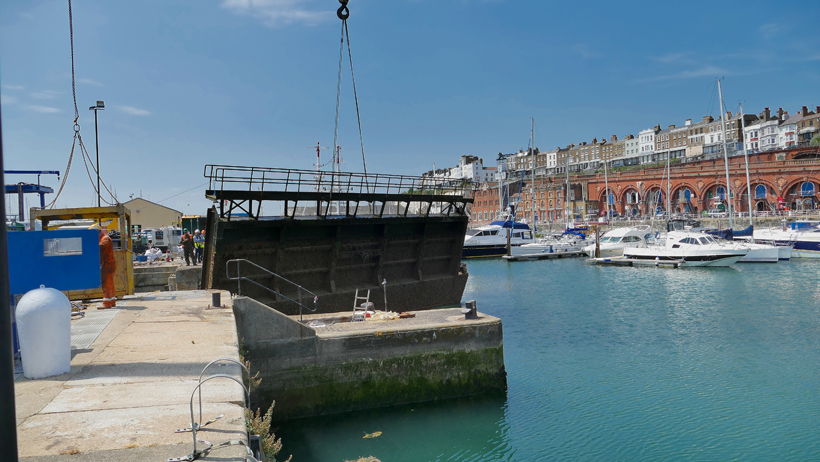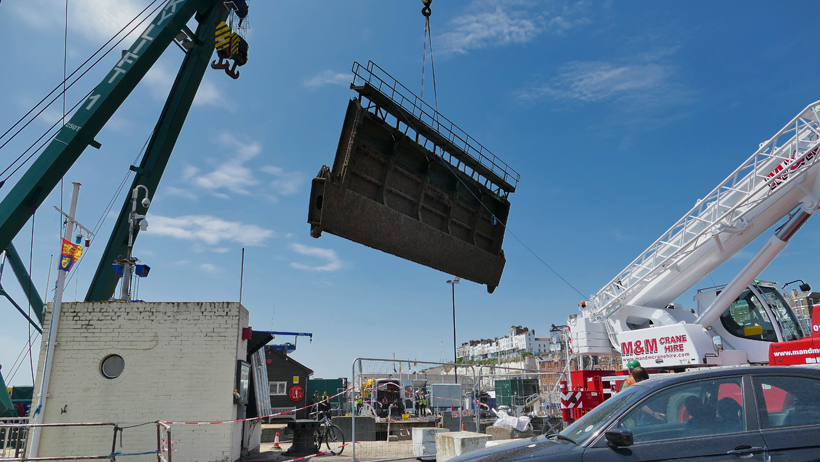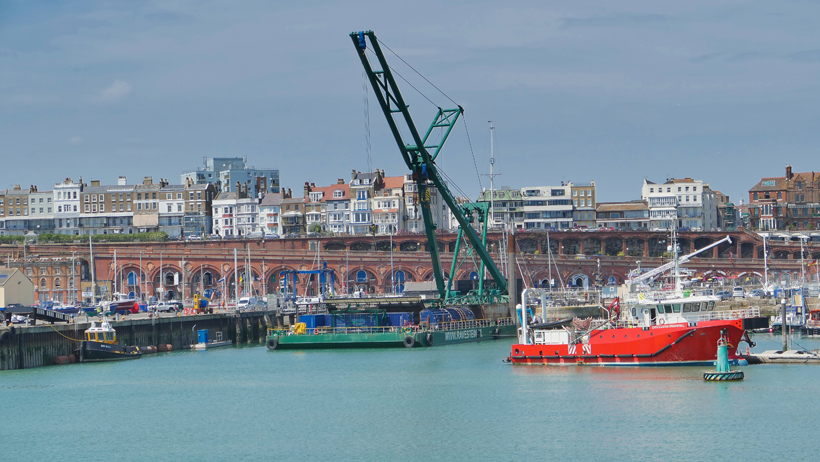 Wednesday, 4 July 2018 - 18:23
Post 5035
Sea News, Dover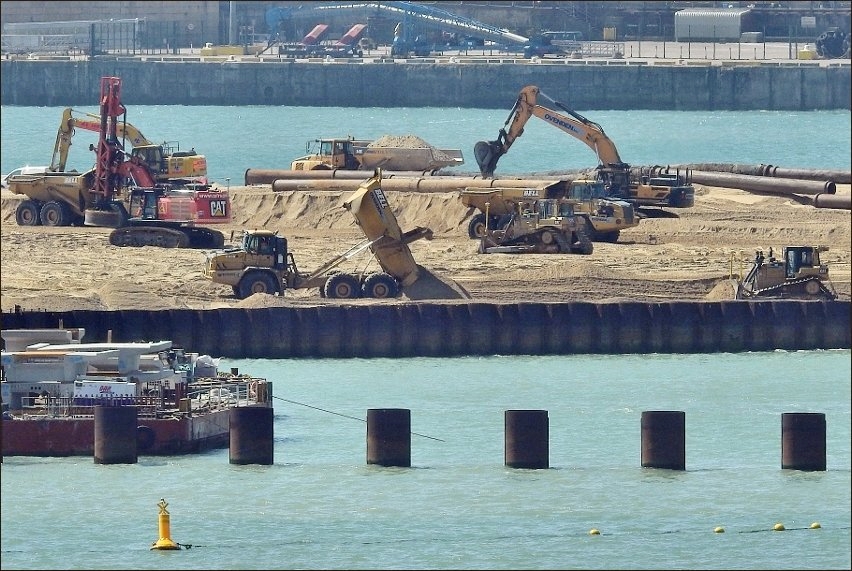 Heavy Metal: yes indeed that's a shot above there of some of the serious heavy equipment working with the DWDR 'imported' sand... its all being levelled out bigtime as we speak. We will have some more pictures of the sand/equipment with cruise ships in the morning all being well...all delicately interplaying together these days.
PB
Wednesday, 4 July 2018 - 18:06
Post 5034
Sea News, Dover
The early morning arrival of the magnificent BRILLIANCE OF THE SEAS.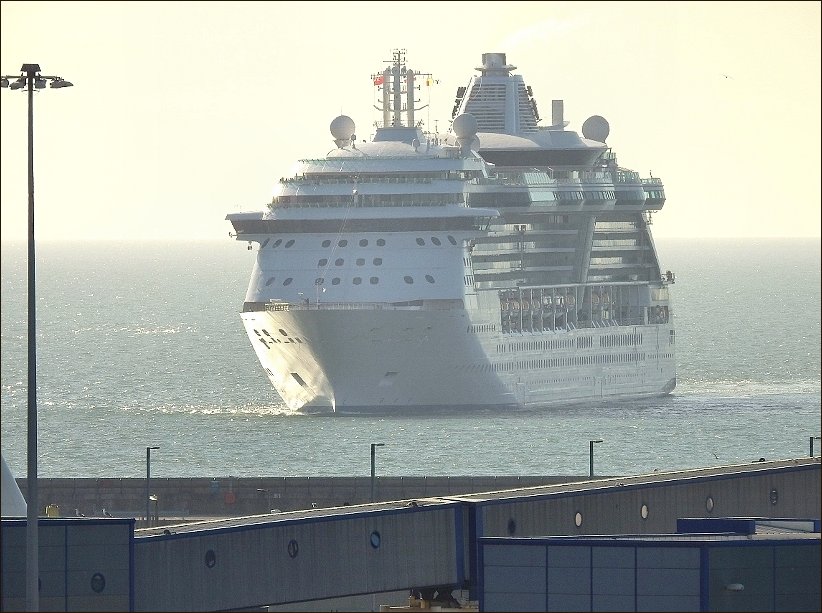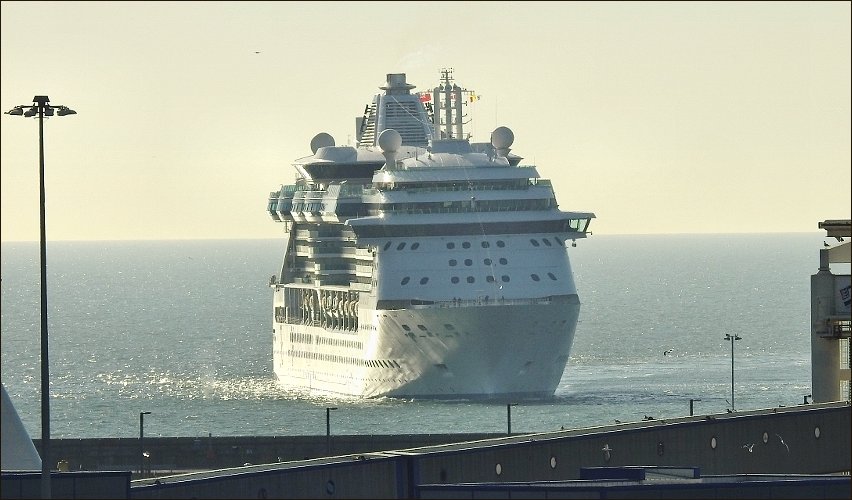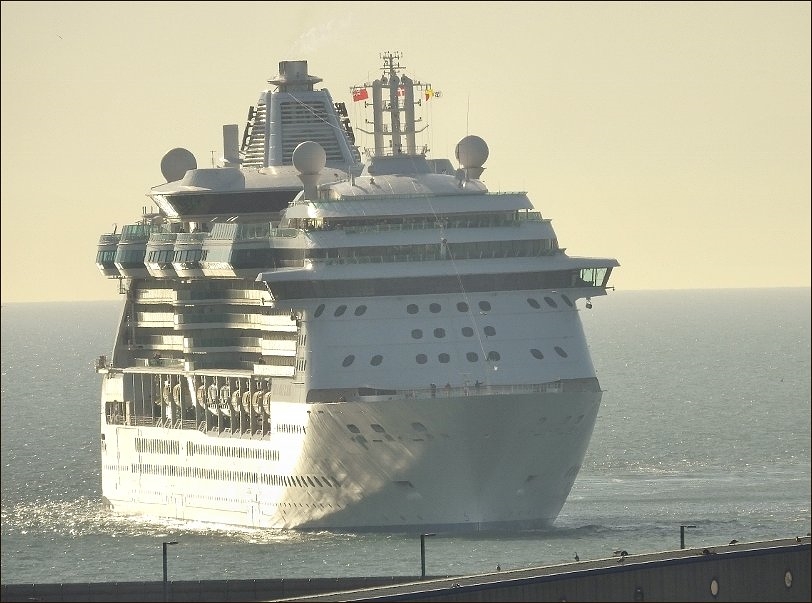 There were no immediate ferries in view so yours truly was able to get the above shots of 'Her Brilliance' approaching the Port in the blinding early morning sun ( Monday ) ...all massive 90.000 tons of her. Great to see ships like this at the Port of Dover...in a word...brilliant!

She was still a fair way off in the pix above...and here she is now in the harbour...gliding gently across and turning...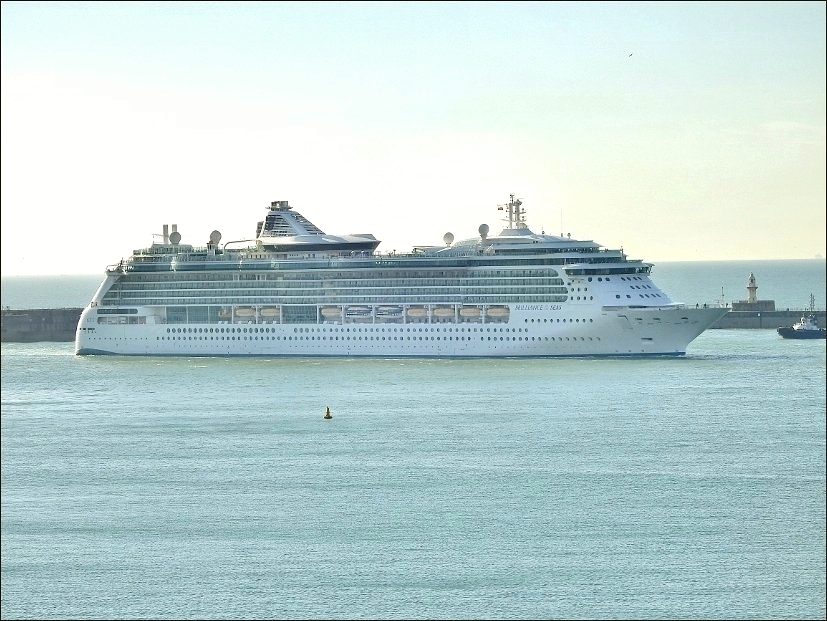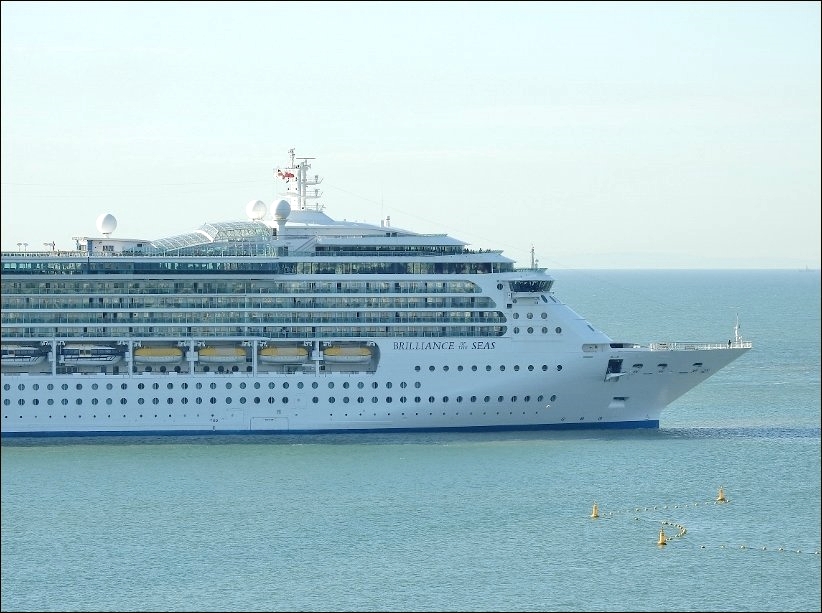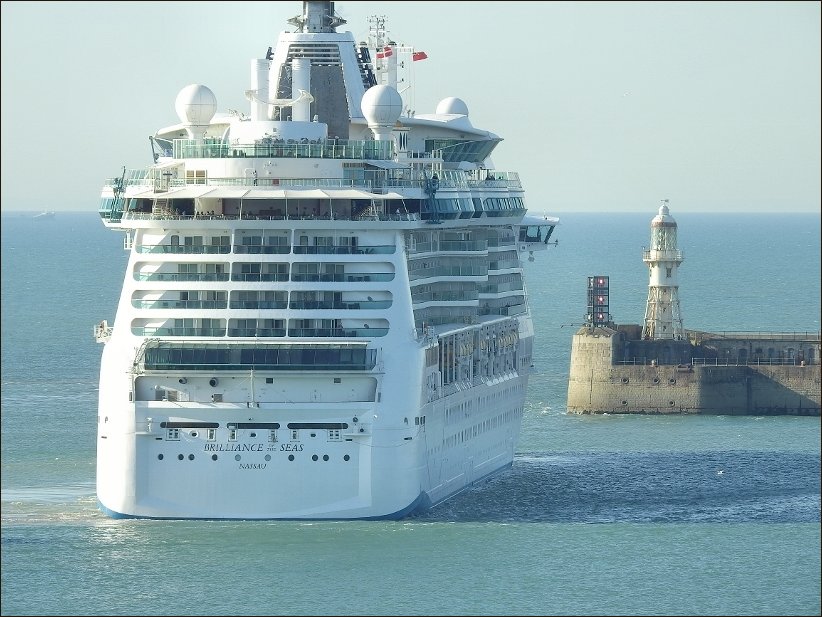 I have enjoyable shots of her departure too but I have ermmm 'pushed the boat out' with the number of pictures above.
Well done Mike, nice inshore collection once again. Great info there below too... excellent ..

Ah shure Brian..on this day the 4th July, all I can do is quote that other fellow American...
"you cant please all the people all the time"

PaulB
Wednesday, 4 July 2018 - 06:09
Post 5033
Mike J., Dover
A contrast in motor yachts - In the Tidal Basin on Tuesday morning [& still there Tuesday night] was the timber-hulled former Danish fishing vessel CLAUDA, now flying the Red Ensign.
She may still be carrying her original name & if so was probably built in Esbjerg in 1941.
Quite a contrast was the very smart GHAZAL that I noticed from St Martins Battery heading for the Western Entrance before coming down to the Tidal Basin.
She looks brand new & you can see the reflection of the water on her immaculate hull paint in the second photo & is probably on a delivery trip, but no further info.
A 'Ghazal' is apparently a short Arabic love poem.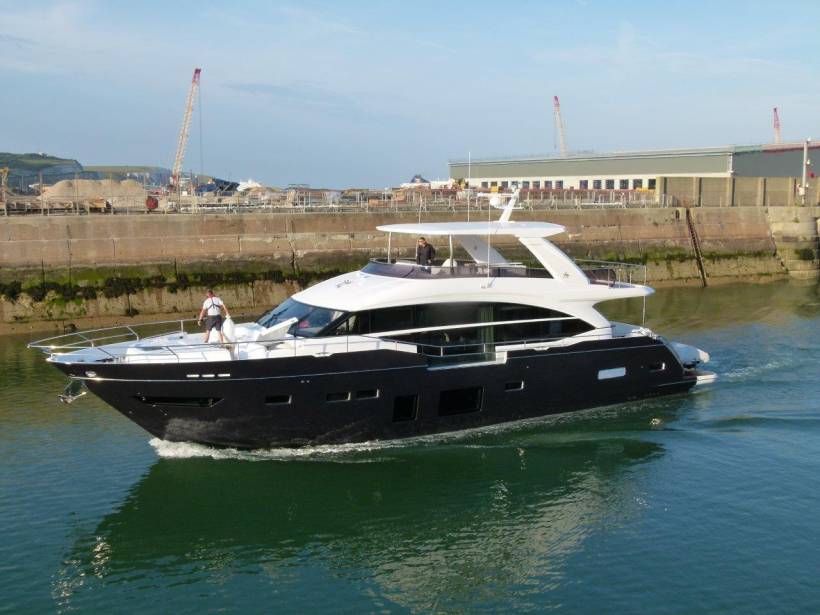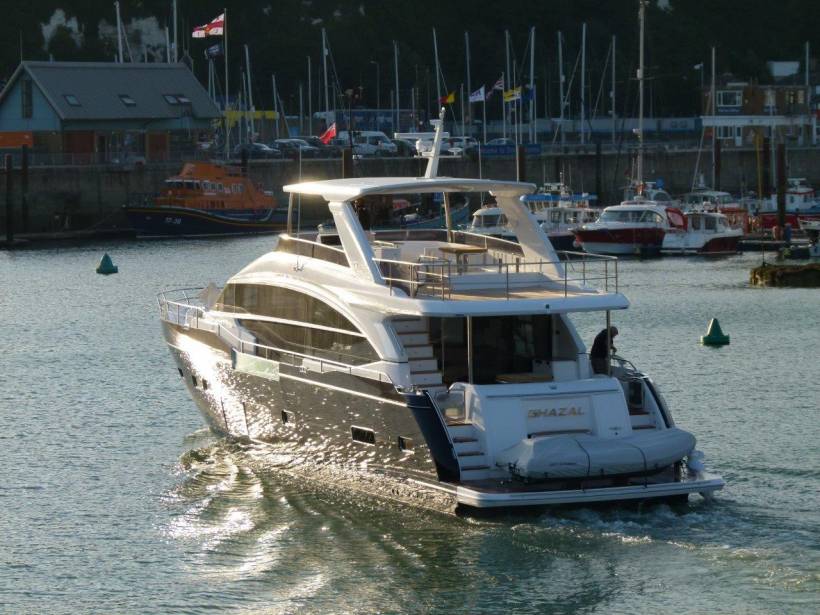 Post 5028 was a rubbish photo of a mystery powerboat passing Dover a few days ago which has now been identified as the VSV [Very Slim Vessel] MARY SLIM, built in Cornwall in 2007 & capable of speeds in excess of 40 kts.
She called briefly at Ramsgate, but Sarah was elsewhere.
For more details & photos - Google 'VSV MULTIMARINE' & the website should come up top of the list.
An impressive craft.
Wednesday, 4 July 2018 - 01:35
Post 5032
brian dixon, dover
over heard two American passengers moaning that there was nothing in dover. doh

Tuesday, 3 July 2018 - 13:15
Post 5031
Sea News, Dover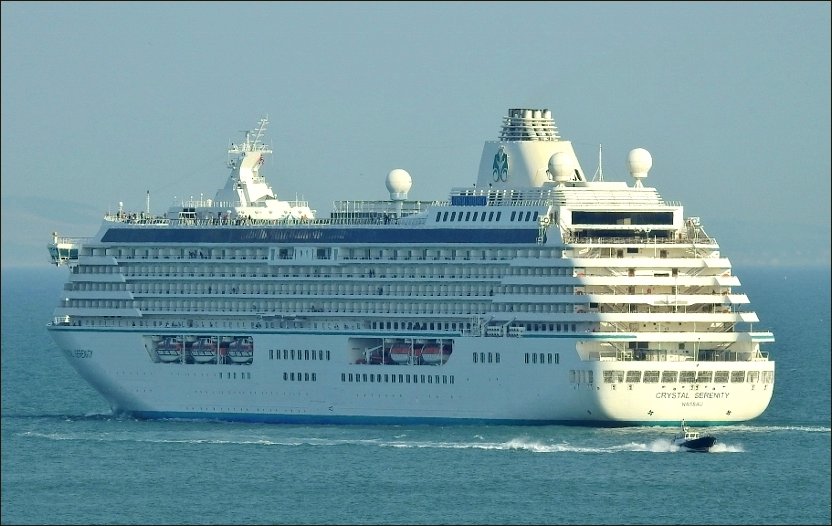 Above there we have the Crystal Serenity moving away on..ermmm...let me see.. yes sunday evening... the time of the pictures is 18.10 as we see her head off northwards towards the land of the midnight sun...Norway and beyond. Two shots there fairly similar apart from the returning pilot boat.
And here goes the Seabourn Quest soon after, off to Ireland she goes with the pilot boat in close attendance. In the second picture we zoom in close to the pursuing pilot.. twas a busy sunday for the pilot, another busy day once again.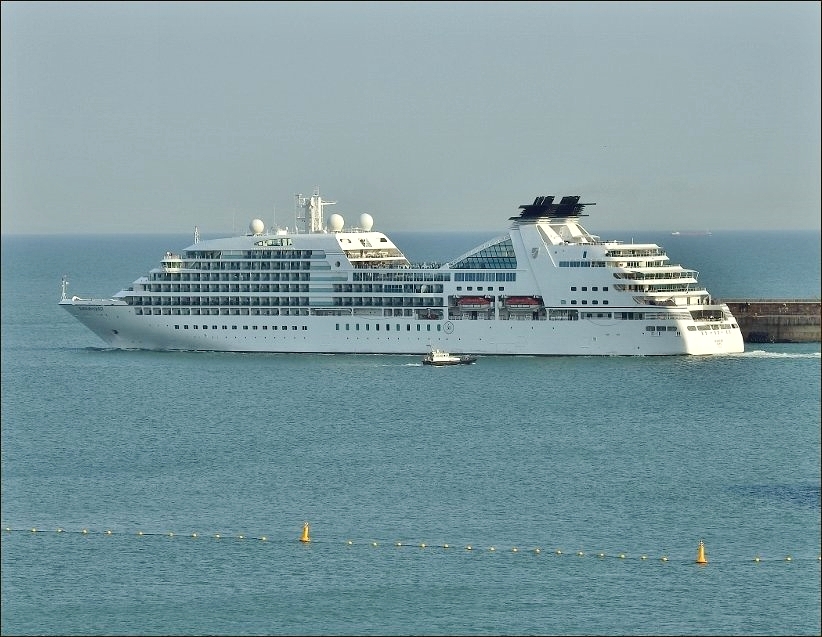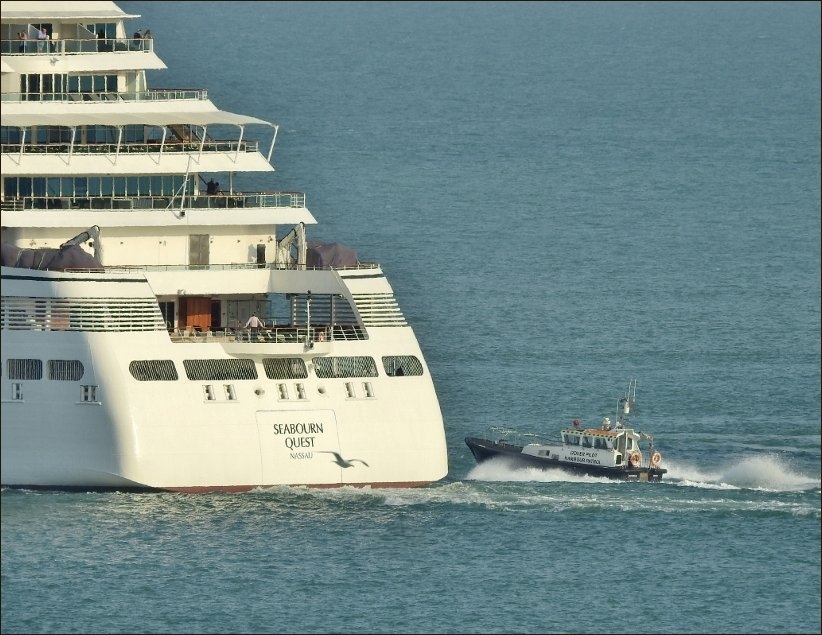 Nice shots below there Sarah. Ah yes ..can see there that the roving reporter roved over to Dover once again.


PB
EXTRA: will have pictures of the magnificent Brilliance of the Seas coming along soon.

Tuesday, 3 July 2018 - 06:34
Post 5030
Sarah, Ramsgate
Sorry I did not see Mike's mystery craft, I had roamed over to Dover on Sunday.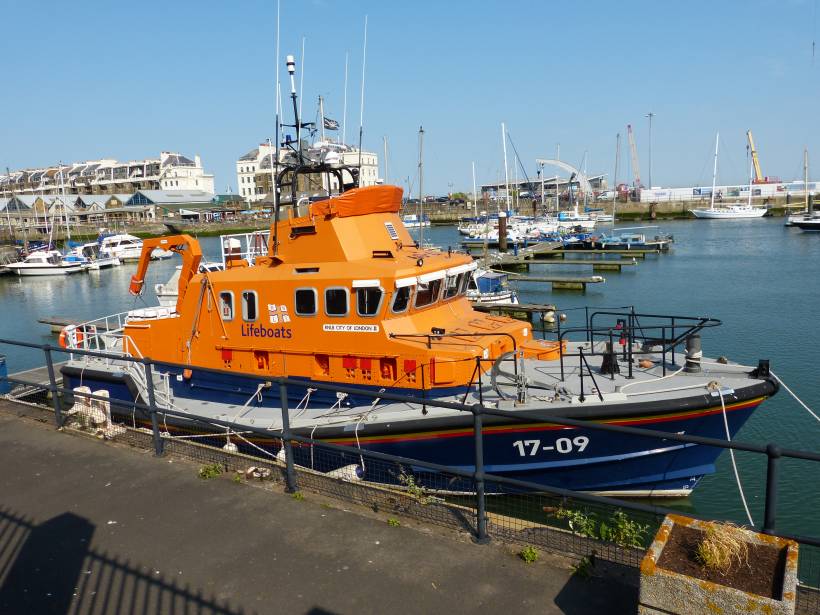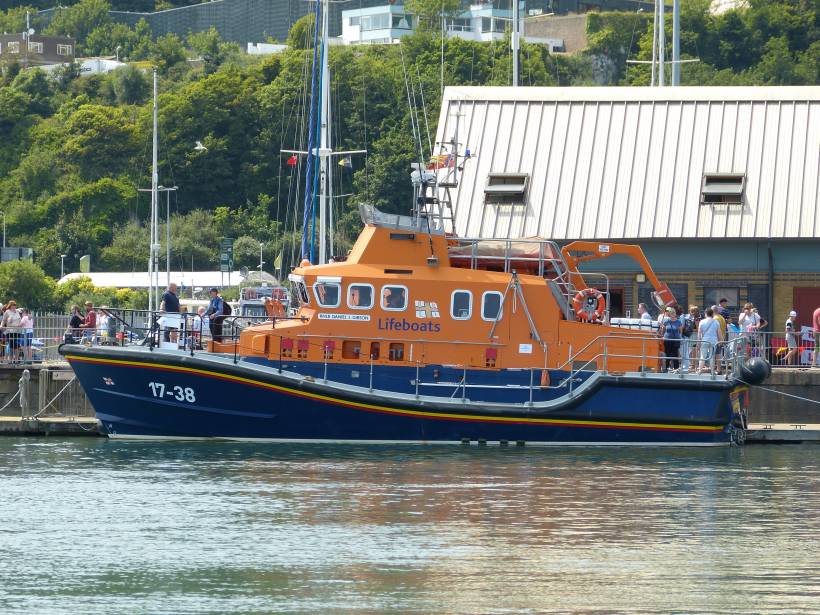 Monday, 2 July 2018 - 23:10
Post 5029
Sea News, Dover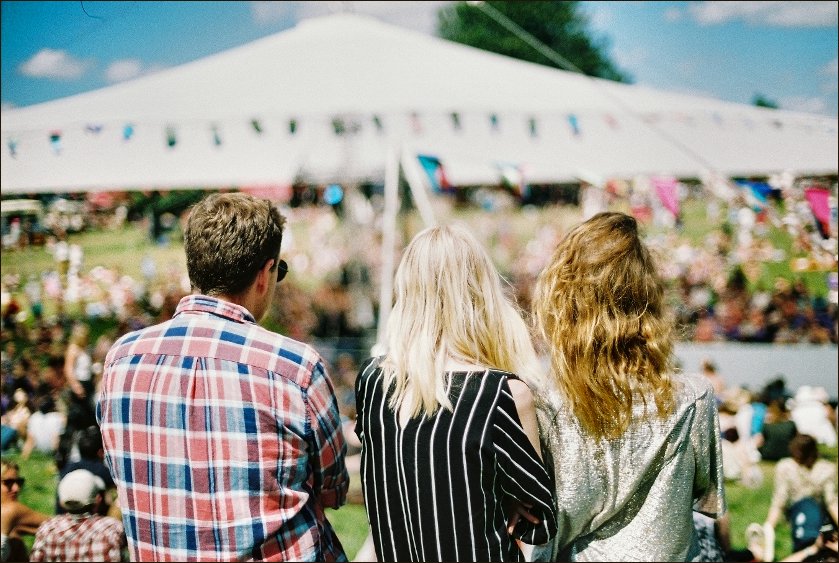 EXPLORE EUROPE'S BEST FESTIVALS THIS SUMMER WITH DFDS
_________________________________________________________
Ferry operator reveals top festivals within easy reach across the Channel
Festival season is upon us - whether you're planning a summer filled with electro beats, or the pomp and pageantry of a national celebration, ferry operator DFDS offers easy access to some of Europe's best festivals for families, friends and everyone in between.
Kick starting the season with France's national celebration, Bastille Day (14th July), in Paris is a must. Make the most of the road trip from Calais (around 3 hours) by stopping off en route in historical Arras, or picturesque Lille and arrive into the capital a day early to soak up the atmosphere. This will allow you to start the day with the locals and find the best spot on the tree-lined Champs-Elysees to marvel at the grand military parade before the French President leads a march running from the Arc de Triomphe to Place de la Concorde. You'll also spot fighter jets flying overhead in formation – a sight not to be missed. To end the day on a high the spectacular annual firework display at the Champs de Mars, in front of the Eiffel Tower is simply magnificent.
If day-to-day parenting duties have you thinking your days of attending music festivals are long gone, think again. Or if you and your friends are simply looking to head to a music festival in the sun without the hassle of flying with all your gear, Rock en Seine (24-26 August) is the festival for you. Located just outside Paris, a 2 hour drive from Dieppe, with camping on-site, think Glastonbury but further south! This 120,000 strong festival offers an eclectic mix of rock, power pop, electro and folk music. This year, confirmed artists include 30 Seconds to Mars, Liam Gallagher, Macklemore and Charlotte Gainsbourg.
For those wanting to let their hair down listening to the world's top DJs and dancing from morning till night, Mysteryland (24-26 August) is the leading electronic music festival in The Netherlands. With sets from over 300 artists including the likes of Alesso and Fatboy Slim spread over 17 different stages you won't be short of entertainment. Based in Haarlemmermmer just a short 45 minute drive from Amsterdam, festival goers can opt for day tickets and stay in nearby hotels or camp on-site for the entirety of the weekend.
Mysteryland also boasts chill out spaces for meditation and yoga, art installations and food courts catering for your every whim.
With a line up including Tom Jones, The Roots and Jef Neve, the Gent Jazz Festival is perfect for those wanting a more laid-back festival experience. Located in Bijloke, just a 90 minute drive from Dunkirk, you will find some of the world's biggest jazz names here as well as discovering some new favourites. The festival runs from 29th June to 8th July and accommodation deals can be found in hotels across the city.
Finally, if a foodie feast is what you're looking for the Haarlem Culinair festival (2-5 August) is the one for you. The event draws over 70,000 food enthusiasts to the beautiful Grote Markt square in Haarlem which is just a short 40 minute drive from Amsterdam. Delight your taste buds with sustainable and responsibly sourced dishes from the charcoal oven at Fortuyn, try something new at the Bistro Bar Indonesia and even experience your first Michelin starred restaurant by visiting Ratatouille Food & Wine. You can also enjoy speciality beers and wines whilst listening to live music on the square – the perfect way to while away the hours.
Holland's Summer Fiesta: In celebration of Holland's vibrant summer festivals DFDS are offering Newcastle-Amsterdam Mini Cruise breaks from £65 per person for 2, Cruise and Stay breaks from just £69 per person for 2 and Hotel Breaks from £114 per person for 2 for passengers travelling between 10th July and 1st October.*
DFDS operates daily sailings on all routes between Dover-Dunkirk (from £35 each way for a car with maximum of nine people), Dover-Calais (from £39 each way for a car with maximum of nine people), Newhaven-Dieppe (from £54 each way for a car and 2 people) and Newcastle-Amsterdam.
For more information or to book a crossing visit: www.dfds.co.uk
ENDS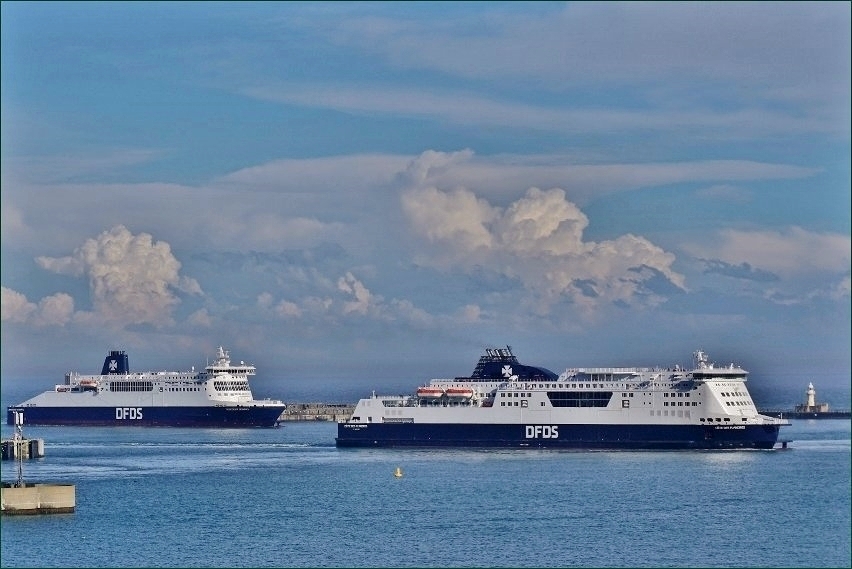 Dunkerque Seaways and Cote des Flandres.
Many thanks to the team at DFDS for all the info once again. A comprehensive survey there of all the continental happenings.
Great info..

* *
A couple of pictures here now of the Lombok Strait arriving with us here at the Port of Dover on Saturday evening at approx. 18.00 hours...looking immaculate, one wonders if she has been for a redo/refit. The second picture shows Doughty back in rear-end action after her absence...her temporary replacement Wulf7 no longer with us now.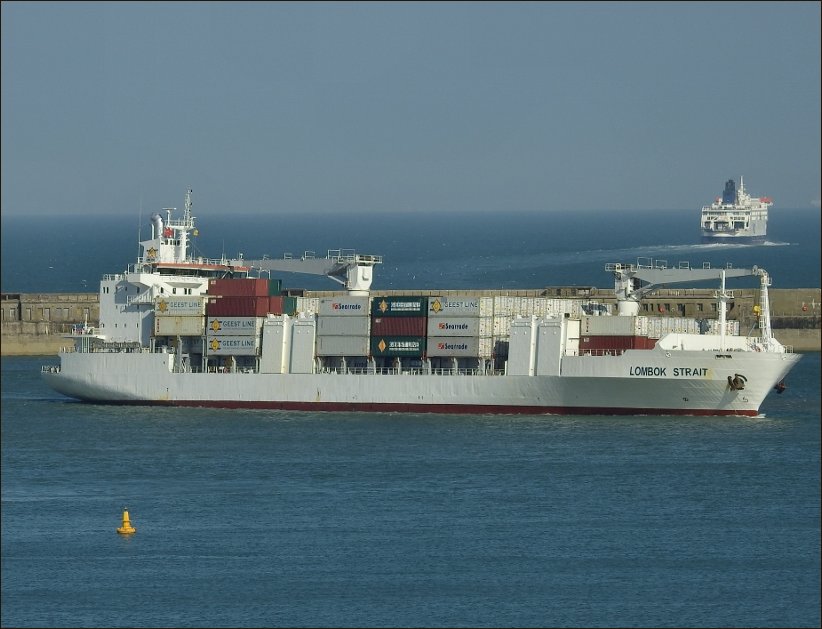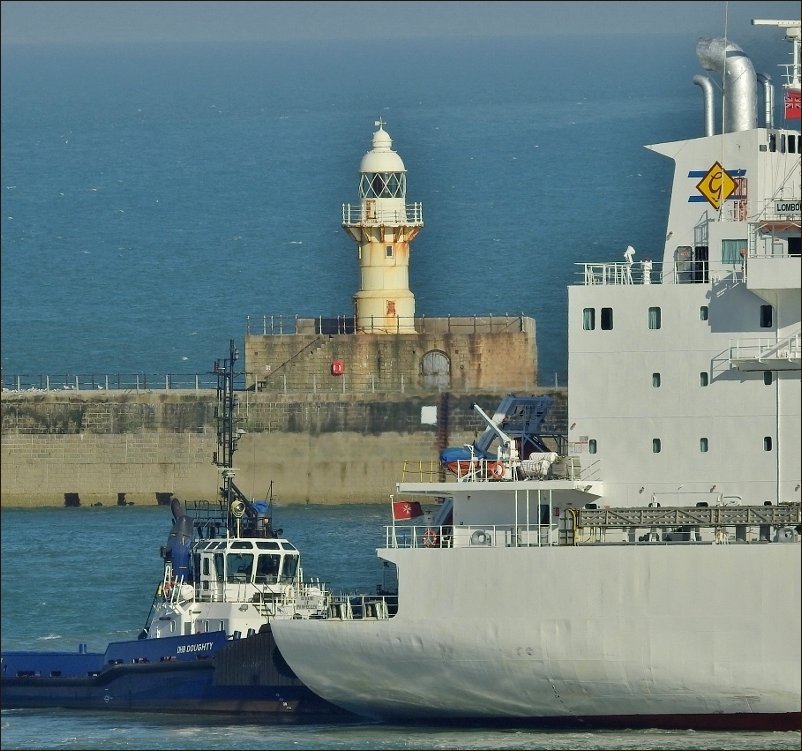 Brave effort with the mystery craft below there Mike. Intriguing.
Thanks too Mike for all that welcome info on the 'newly pink' SUVA. Great info there from our 'inshore correspondent'. Yes indeed its a great and worthy cause..a well done to Neil Streeter and to all those who raised the cash...a substantial amount of money raised there. Pink picture 5018, added info 5027.

PaulB
Also ....As we saw in ColetteB's list we had a 'double whammy' of cruise ships yesterday...will have some pictures following along in due course of Seabourn Quest and Crystal Serenity.
EXTRA: the fabulous Brilliance of the Seas arriving...

Monday, 2 July 2018 - 06:25
Post 5028
Mike J., Dover
Just before 1600 on Sunday afternoon this sleek powerboat passed Dover at some speed, heading north.
I had only my toy pocket camera with me & this photo has been cropped until the pixels squealed.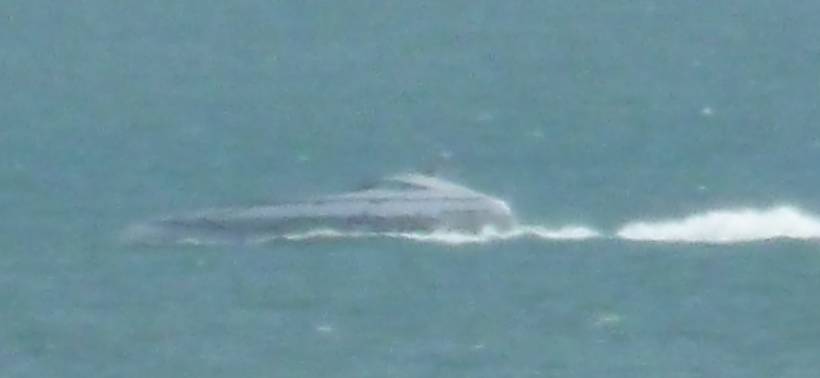 Sadly it was not transmitting on AIS & remains unidentified.
Did anyone see it & get a better shot ?
Perhaps it went into Ramsgate & Sarah has it 'in the bag' ? ?
Monday, 2 July 2018 - 00:47
Post 5027
Mike J., Dover
Post 5018 - pink channel swim escort vessel SUVA.

SUVA has been painted pink in support of Cancer Relief charities, pink being the 'theme colour' of the Breast Cancer charity.

A very nice gesture by the owner. Neil Streeter, who promised to paint SUVA pink if £30,000 could be raised for cancer charities & this amount was reached during 2017.

This information from SUVA's website - well worth a look & charities well worth supporting.

Sunday, 1 July 2018 - 09:19
Post 5026
Sea News, Dover
DOVER MARINA OPEN DAY
_______________________
This Sunday (July 1), Dover Marina will be staging an exciting day of maritime fun.
Hosted on Crosswall Quay (off Snargate Street), from 10am until 4pm, the free-to-enter day of nautical entertainment will feature sailing taster experiences from Royal Cinque Ports Yacht Club and an opportunity to paddle the famous Bronze Age Boat.
The port's Safety and Environmental Team will be giving youngsters the chance to win a private port tour, boat trip and cuddly Sammy the Seal - plus a £50 Cullins Yard voucher for their parent or guardian.
Kent Fire and Rescue Service will be on hand to talk about safety and provide visitors with a close-up look at one of their engines.
And the Royal National Lifeboat Institution (RNLI) will be opening its Dover Station, shop and rescue vessel to the public. The RNLI will also be offering free lifejacket safety checks for boaters.
All of this and a host of other marine based exhibitors, food and drink, exciting activities and entertainment will be on offer.
The event is being held in partnership with the RNLI and is a fantastic opportunity to bring Dover's boating community and industry experts together for a day that celebrates all things maritime.
Free parking will be offered in the Harbour House car park on Cambridge Terrace 9am – 5pm for Marina Open Day visitors.
So whether you're an experienced mariner, budding sailor or just looking for a fun day out – there will be something for everyone at this year's Dover Marina Open Day.
ENDS
Good luck to all at the event above...
Here's a fab shot from the files to mark the occasion...it was sent over to me by the RNLI guys...oh I dunno 3/4 years ago...great picture.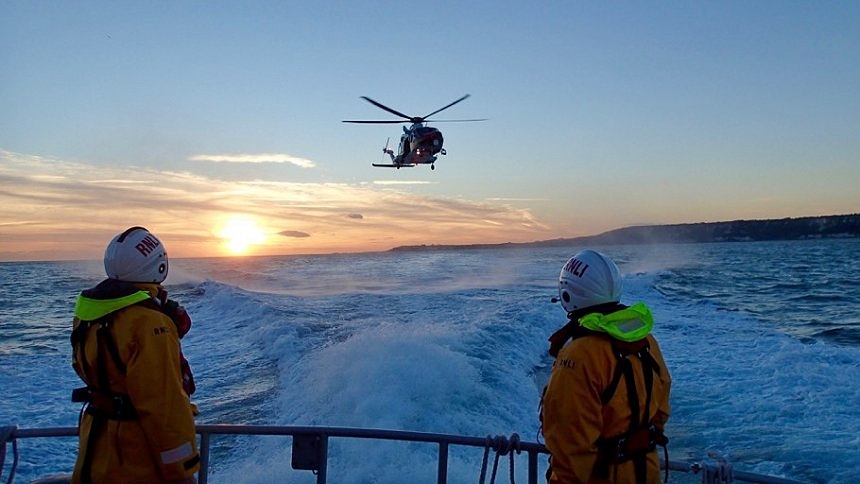 FIVE MEN IN A BOAT: yes these guys below were doing a little light sailing a few days ago in the gentle but hot hi-summer conditions..... it all looks totally cool out there. As we say in all the best places, they were...
"just chillin' "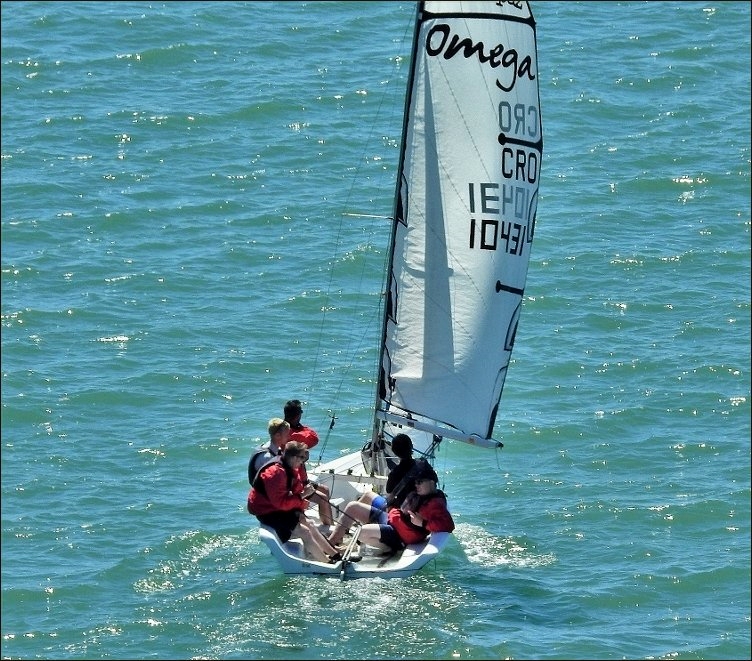 Lol Del so true, but one doesn't like to boast!


Great cruise info and summary below there Colette. Well done with that...keeps us all up to speed. Boudicca has just drifted in behind me as I write. Huge thanks once again.


Cracking pix again Sarah..right in close. I think you can walk on water...someone else in the past was able to do that, now who was that...sez he scratching head


PaulB
Saturday, 30 June 2018 - 06:24
Post 5025
Del Styan, Norwich
Fantastic shots of Calais. Looks like next door. What a long lens you must have. Ho Ho!

Friday, 29 June 2018 - 23:18
Post 5024
Colette B, Dover
CRUISE VISITS
____________
A great variety of photos as always from the Sea News team, some great action shots of our brave RNLI on Walmer's Lifeboat Day & also good to see the return of the 'Leonard Kent' to Margate, Well Done Sarah!

Calais shimmering in the heat, the swimming support vessel 'Suva' looking 'Pretty in Pink', a cormorant basking in the sun and a dog all packed ready to go. The Spirit of Britain sailing in from Rotterdam all spruced up in her fine new livery and the Viking Princess battling against the surf. Not forgetting the lady waiting for her cruise with some balloons and one or two items of luggage

As promised here are the first cruise calls for the month of July and we start off with a 'Double Whammy'.
On Sunday July 1st, Crystal Serenity arrives at CT2, 06.00 hours to start her 14 night Round Trip 'Into the Midnight Sun'. She will be calling at the Norwegian ports of Bergen, Flam, Geiranger, Gravdal, Tromso, Honningsvag, Olden and Stavanger before returning to Dover on Sunday 15th July (St Swithin's Day, let us hope it doesn't rain, as the old lore says: if it rains on St Swithin's Day it will last for 40 days & 40 nights)

She leaves us at 18.00 hours, T/R.
Then at 07.00 hours, Seabourn Quest drops anchor at CT1, ready to pick up her passengers for a 15 night Round Trip 'Gems of the Irish Sea & the Hebrides' cruise. Her ports of call are Portland, Tresco Island in the Scillies then calling at the Irish ports of Cork, Glengarriff, Foynes, Galway and Killybeggs. She then pops over to Scotland to visit the Isle of Mull back over to Belfast, Dublin, Holyhead and Waterford before returning to our shores on Monday 16th July. Now that sounds like a Grand cruise

She departs 17.00 hours, T/R.
The following day Monday 2nd July once more Royal Caribbean's 'Brilliance of the Seas' calls into CT2, 08.00 hours. She is on her 12 night Round trip British Isles cruise from Amsterdam. She visited the following ports, Edinburgh, Invergordon, Greenock, Dublin, Holyhead, Guernsey and from Dover she returns to dear old Amsterdam. She leaves at 16.00 hours, PoC.
Then on Wednesday 4th July Pacific Princess arrives at CT2, 06.00 hours for her 14 night 'Scandinavian & Russian Collection' Round Trip. She will be calling at Copenhagen, Tallinn, St Petersburg, Helsinki, Stockholm, Riga, the Kiel Canal and Amsterdam returning to Dover on Wednesday 18th July. She leaves us for this magnificent cruise at 17.00 hours, T/R

Finally on Friday 6th July Saga Pearl ll calls at CT1, 08.00 hours for a 6 night cruise to the 'Scenic Summer Fjords' Her ports of call in Norway are Flam then cruising along the Sognefjord calling at Stavanger, Geiranger and Bergen returning to Dover on Thursday 12th July. She departs 16.00 hours, T/R.
Be back with more calls real soon

Friday, 29 June 2018 - 23:11
Post 5023
Sarah, Ramsgate
Margate get their lifeboat back, they bring Relief Lifeboat "Lady of Hilbre" back to Ramsgate to swop it for their Lifeboat "Leonard Kent" now ready to go back on service.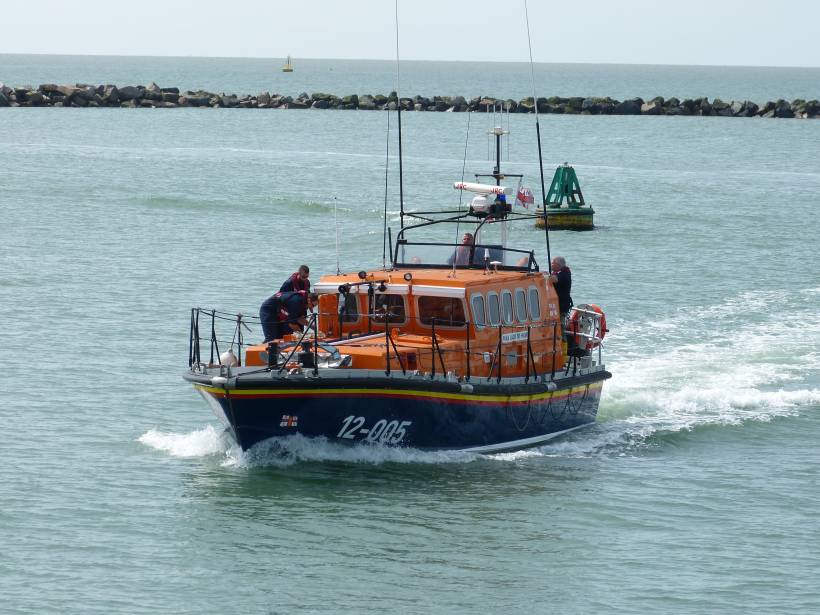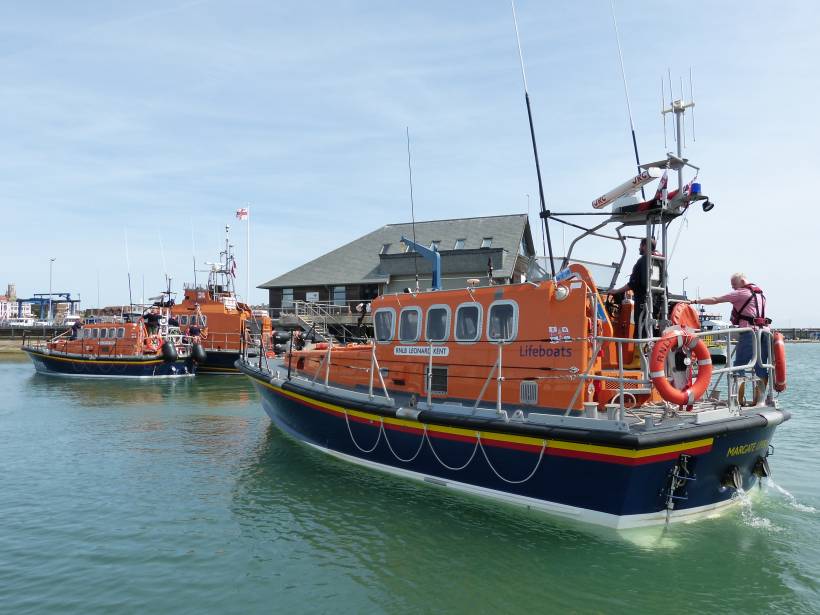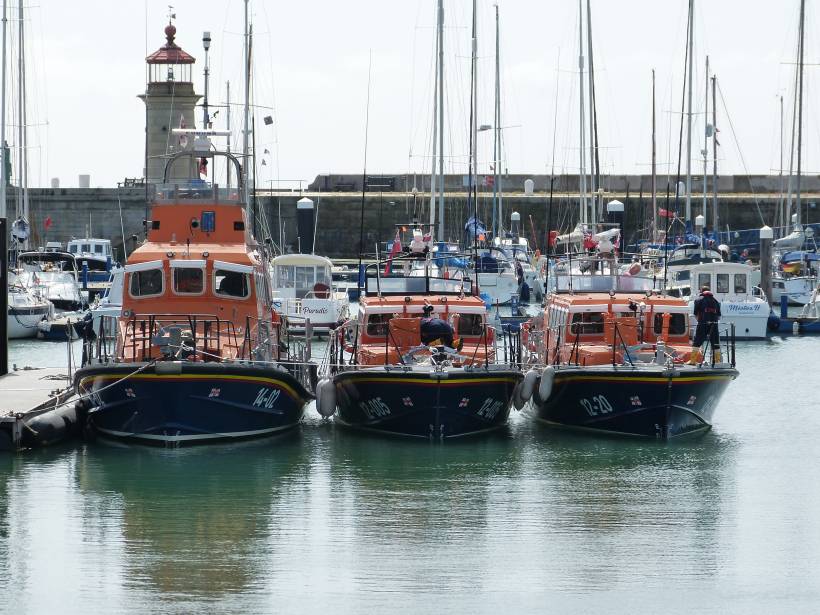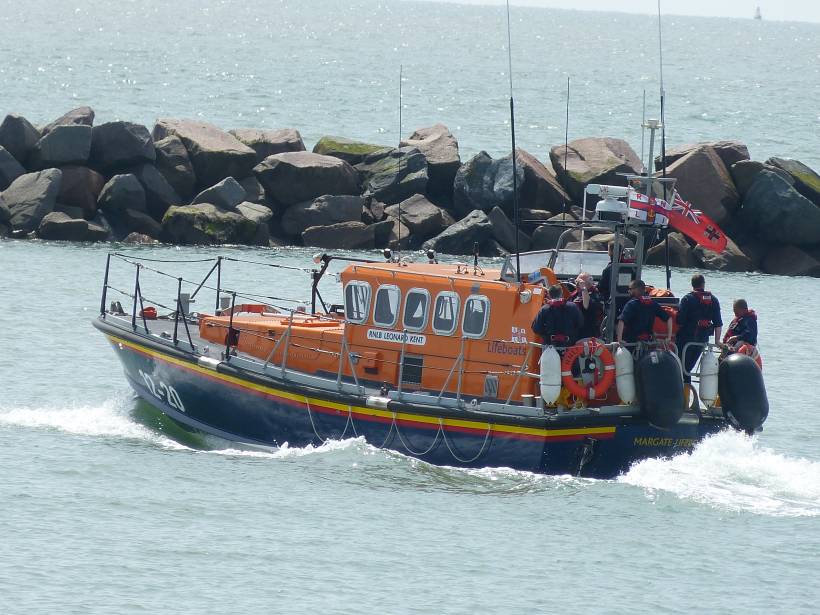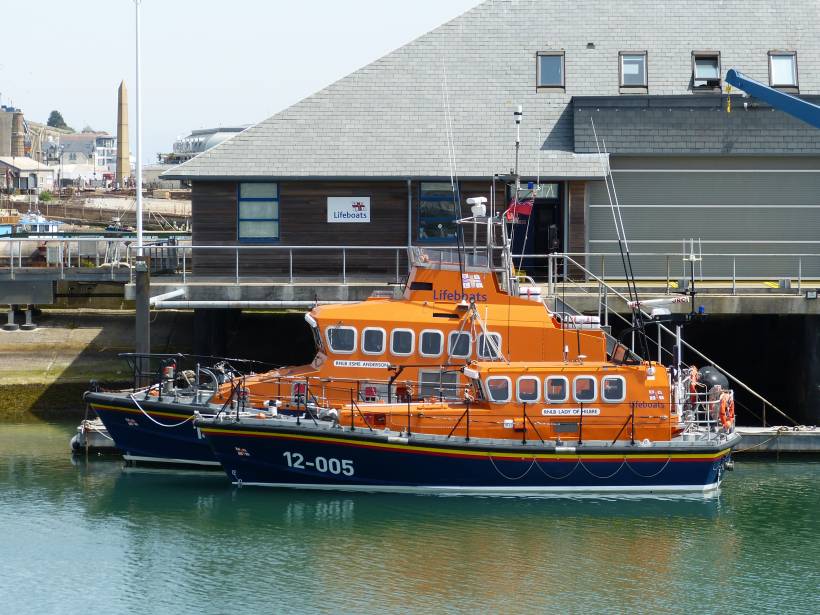 Friday, 29 June 2018 - 08:54
Post 5022
Sea News, Dover
Some fairly extraordinary pictures now of Calais shimmering in the heatwave far distance. Pictures from a few days ago (25th). Yours truly has been looking across the channel from the 'observation tower' for some considerable years and have never quite seen Calais like this...so ...tried to capture the experience with the camera and here we are..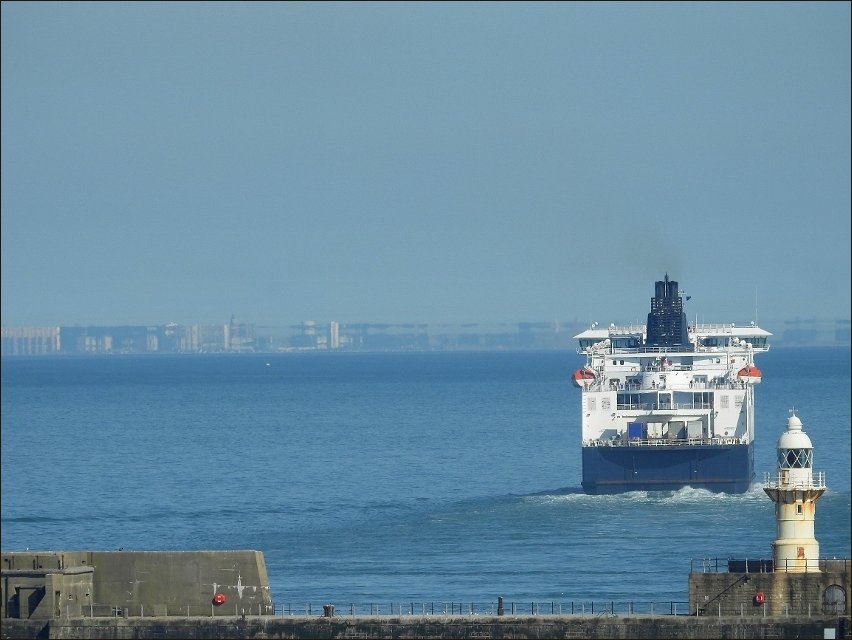 The ferry makes its way to a clearly visible Calais...mirage and all..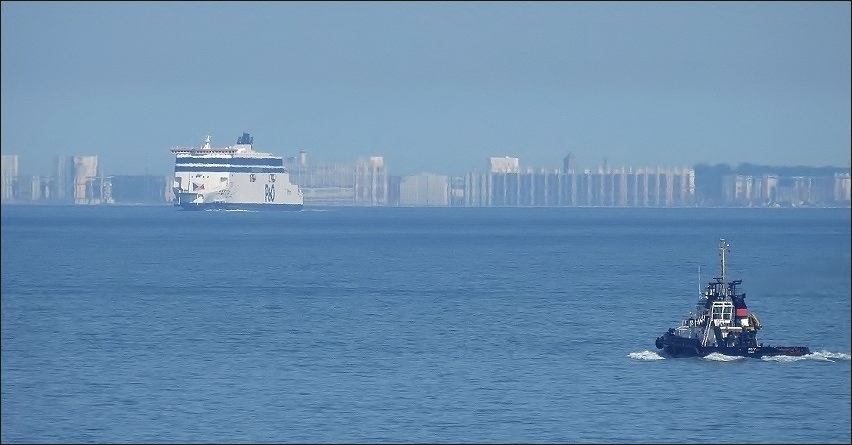 Then unscheduled.. Wulf7 creeps into the edge of picture. Wulf was making its way back to Germany..perhaps in time for the recent World Cup match ( but oh dear - it didn't go well in the World Cup!) while Calais grows ever more prominent in the distance..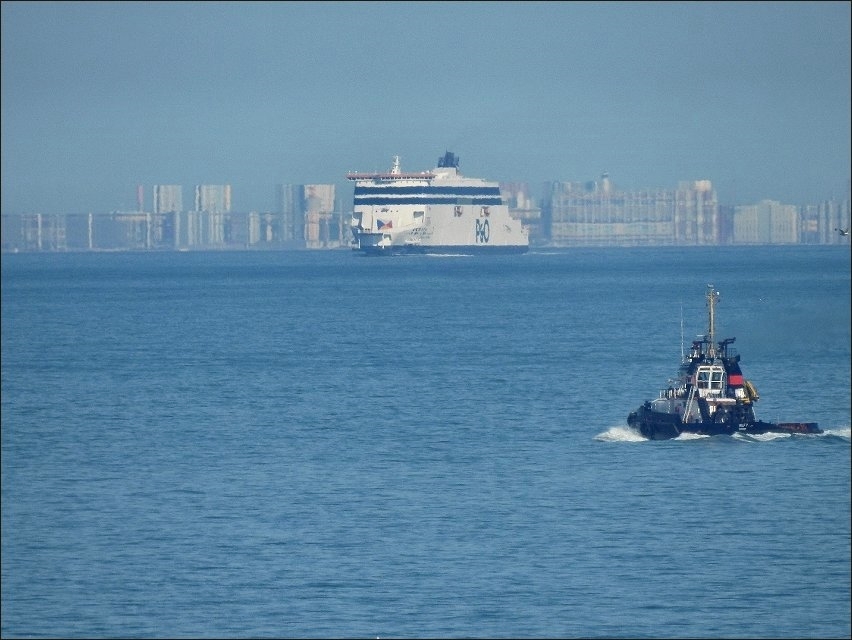 There goes the Wulf while the Spirit comes our way. Calais looks amazing there. Ahhhh summer days...
Excellent pictures and info below Patrick.. yes there's a lot of sand now for sure. Nice enjoyable shots and the info is always very welcome.

PaulB
Friday, 29 June 2018 - 06:02