Friday, 20 October 2017

doverforum.com/sea-news
Featuring all the ships that come and go and work at the Port of Dover with further coverage of Ramsgate, Calais, Dunkerque. Email: dover7@msn.com to send SEA NEWS pix or info.... or click ADD YOUR COMMENT below to post direct, no membership needed.

DFDS and the Maritime Catering Apprentices 4323.
P&O Ferries help children with serious illnesses cross to France 4316.
Port of Dover's Big Christmas Event 4311. Fun for all...
Port of Dover sponsors War Horse 4294
DFDS - Crowned Europe's leading Ferry Operator 4287.
DDC Leader Paul Watkins retires...see 4282 and 4270. Replacement 4328.


Use our SEARCH ENGINE below to find all sorts on the SEA NEWS pages..more than 200 now with more than 4000 nautical posts. Posts welcome. Max of 5 pictures preferred per post. Sea News Editor Paul Boland.
Type Cruise Visits (or indeed anything) in our Search Engine below for the latest cruise ship arrivals..
Post 4189
Sea News, Dover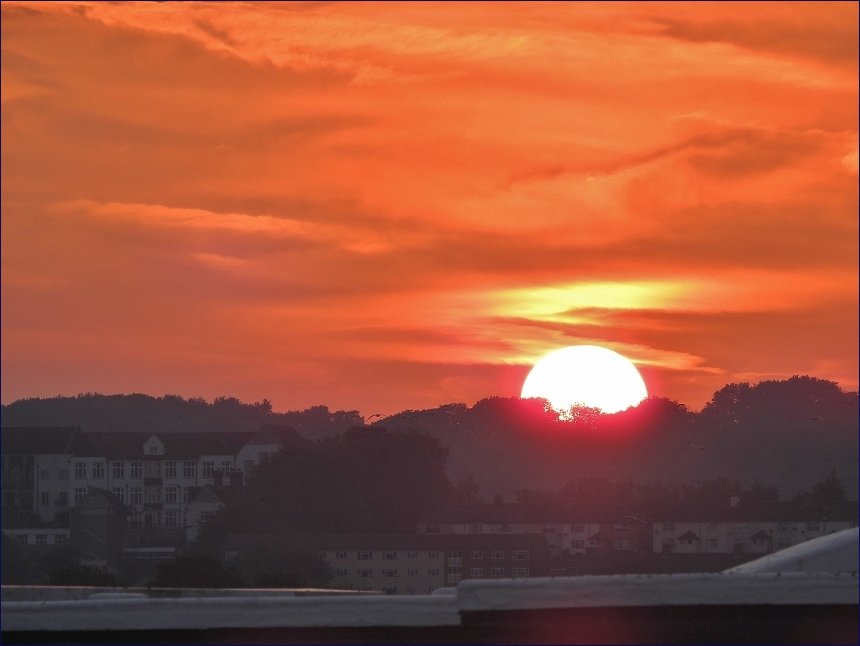 That's a blistering sunset above there from a few evenings ago. It shows the sun sinking behind the hills that surround Dover. It looks very dramatic...as we view across the rooftops and into the distance. The building below the sun to the left is the Dover Grammar School for Boys...while the houses to the right are either in Buckland or Tower Hamlets, not quite sure which... a bog standard photograph but with gorgeous nature doing all the work.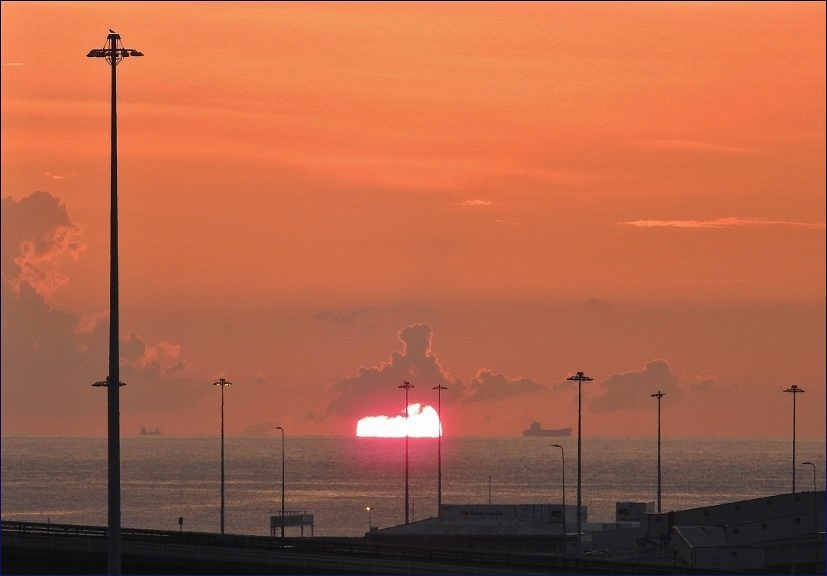 The following morning above there and its all a wee bit less dramatic but still good to see as we watch the orange globe rise to the east across the Port .. and the ship sails on...
Charlie Elphicke : Fighting for more jobs in Dover & Deal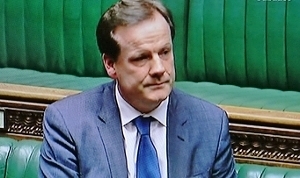 Dear Mr Boland,
More jobs and money for our area has long been a key priority. We've made real progress – unemployment has halved since 2010, with apprenticeships and young people being particularly successful. The latest official figures say average earnings in Dover and Deal rose 10% in a year. It's been great to see so many new businesses starting up or expanding.
In the heart of Dover steel frames are giving shape to the new cinema, shops and hotel that are being built. The £50 million St James development gets closer to completion every day. It will give such a boost to Dover and provide real momentum to the renewal of the town. Not long ago this site was home to the hated Burlington House. So much has changed.
In Deal, we fought hard to get the fast train. We succeeded and it's been a success. The prosperity it has brought the town has made a real difference – and Deal was recently voted one of the best coastal towns in Britain. I want to bring more jobs and money to the area. Like the fast train – a new, better road connecting Dover and Deal has the potential to do just that.
At the Port of Dover, they're handling record levels of traffic. This underlines the importance of our campaign to get the A2 dualled and the M20 lorry park built. The Western Docks revival, set to deliver a new marina and new jobs on the seafront, should make a real difference.
We need to make sure that we keep bringing in more jobs and money after we leave the European Union. Recently I took a group of MPs who represent port constituencies to meet the Brexit Minister. We stressed the importance of the port-related jobs in our areas. And we all agreed it is vital that Brexit is a success at our ports up and down the land. I will work tirelessly to ensure we are ready on day one for Brexit at the Dover frontline.
I'm passionate about helping people get into work. At my Jobs Fair earlier this year it was clear lots of businesses are recruiting locally. This is good news. Unemployment has plummeted since 2010, yet I want to see it fall even further – full employment is my aim so that everyone can get the best crack at life.
We have some incredibly hardworking people here in Dover and Deal and the hard work is paying off. There has been more than £500 million of investment secured for the area since 2010. We can deliver even more – and boost business and jobs.
This all shows that our plan to bring more jobs and money to our corner of Kent is working. Now we must keep pressing ahead – and build a brighter future for Dover and Deal.
Charlie Elphicke
MP for Dover and Deal

ENDS
* *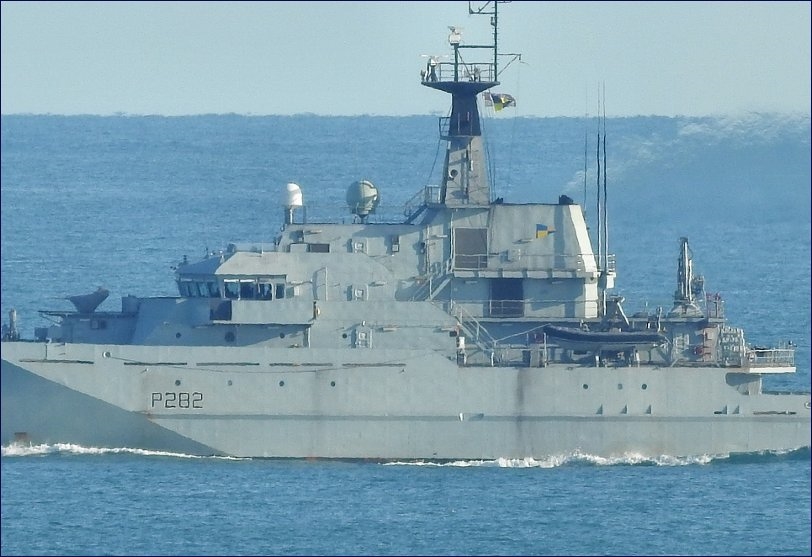 Vic there is an extra pic of HMS Severn, a close up shot which shows more clearly the spartan deck area...no large guns like the old days but much weaponry hidden away I guess.
PB
Monday, 4 September 2017 - 07:29
Post 4188
vic matcham , Dover
well there is a pea shotter on deck but that is all

Sunday, 3 September 2017 - 08:47
Post 4187
vic matcham , Dovor
Thank you ,great photos of a UK war ship nothing on the deck but there is alot below it.

Sunday, 3 September 2017 - 07:58
Post 4186
Sea News, Dover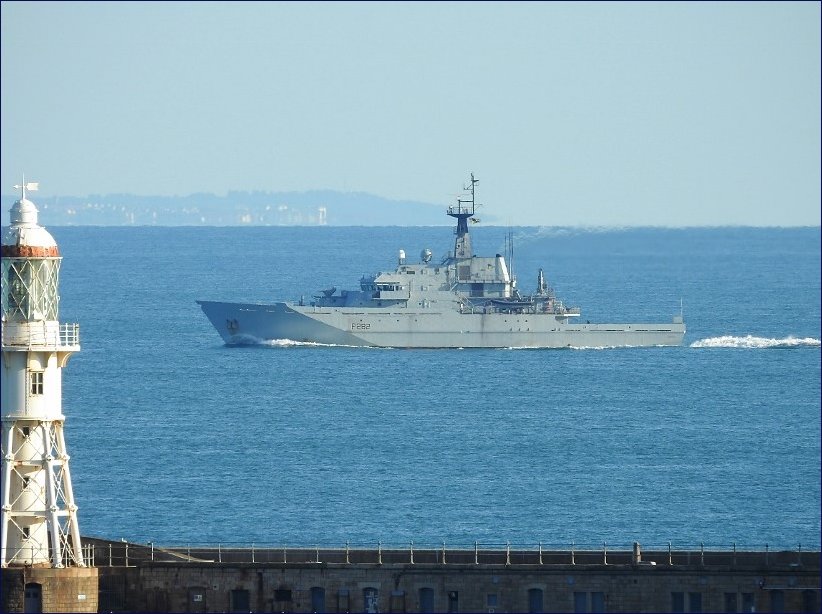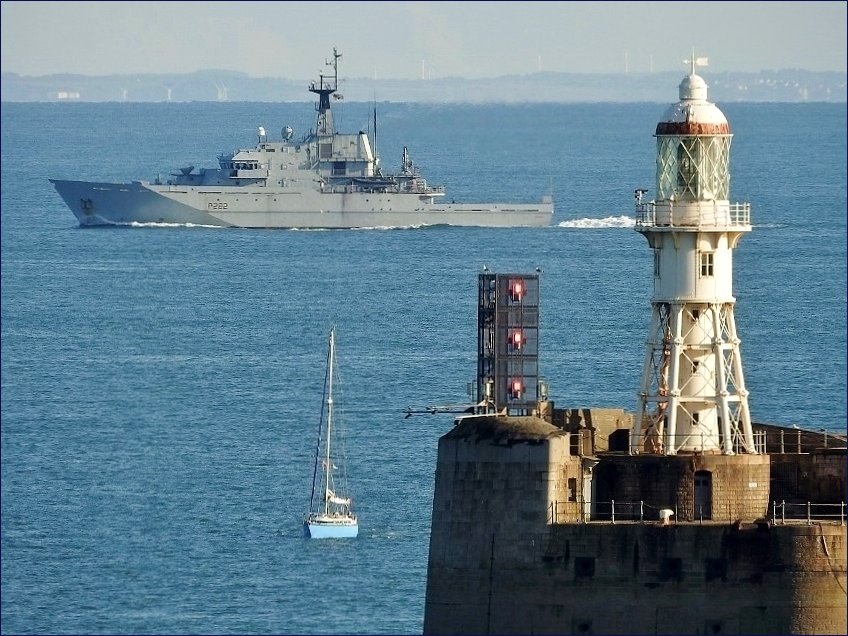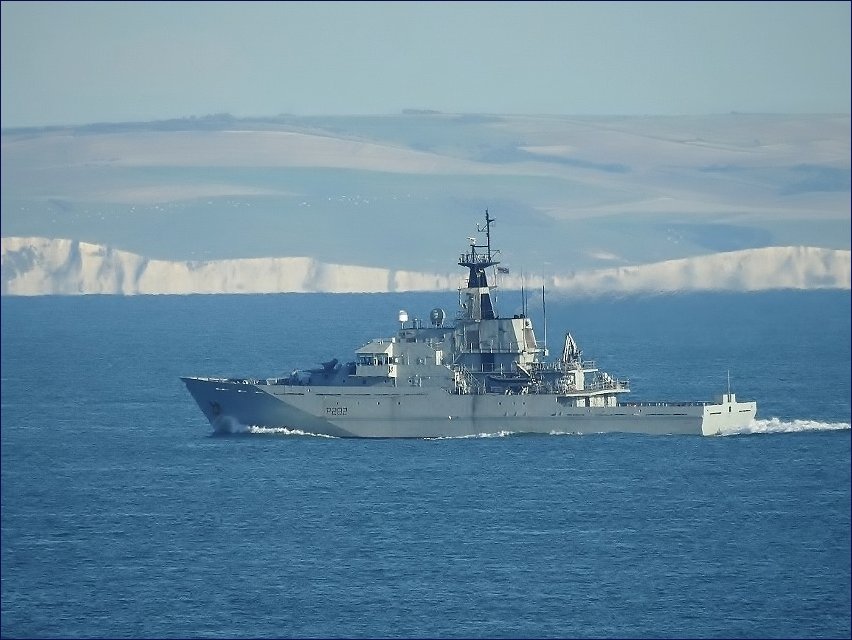 HMS Severn came powering through last evening at 6pm or 1800 hours and there she is above. Nothing showed on the AIS thingy which is the norm but yours truly was able to just make out the number ... P282 .....type it in on Google or Bing and there you have it...
She cut quite a dashing sleek sight as she went through on a gorgeous evening on the channel...look at those rolling hills of France in the background, why am I not picnicking there right now...sigh

A couple of extra images below of the Merchant Navy memorial... see also 4183.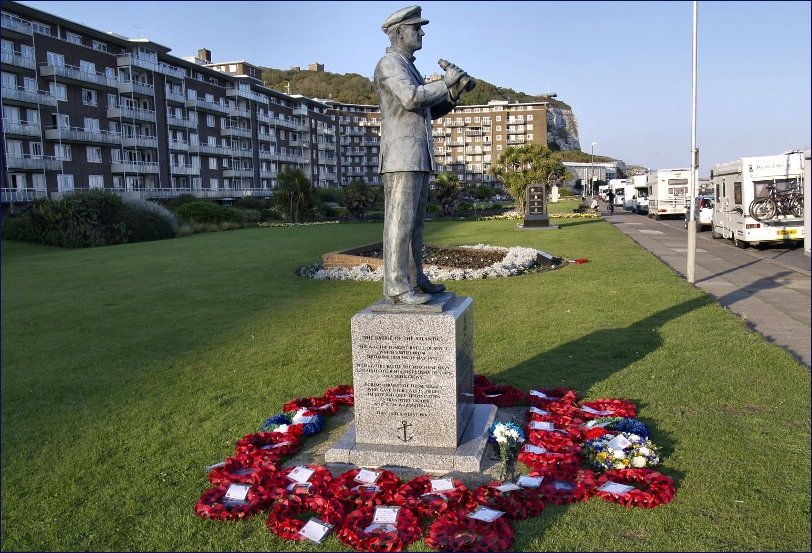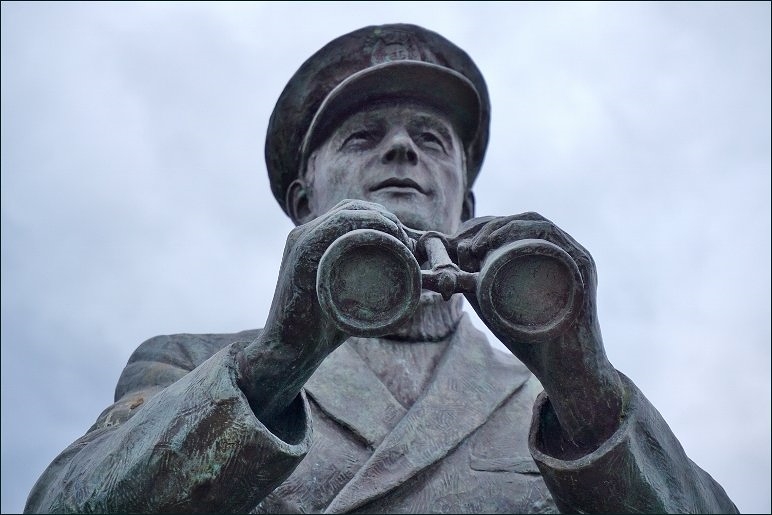 Vic as I understand it most or all of the port jobs of Hammond have been absorbed or incorporated into the new business...Port of Dover Cargo Ltd. I haven't had anything official re the job situation but that's as I understand it.

Some crackers there again below Sarah...nice work for sure.

PaulB.
Sunday, 3 September 2017 - 06:41
Post 4185
vic matcham , Dovor
Thank you but please tell me what happens now to Hammond and its workers now? do they lose their jobs?
Saturday, 2 September 2017 - 08:42
Post 4184
Sarah, Ramsgate
A few photos from Ramsgate taken yesterday.
Estuary Elan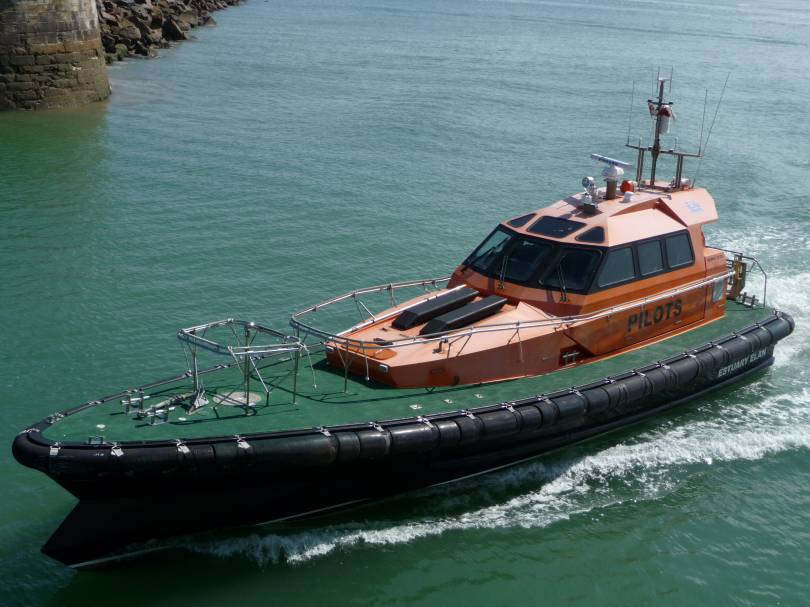 Ramsgate Relief Lifeboat returning from Service Call 53.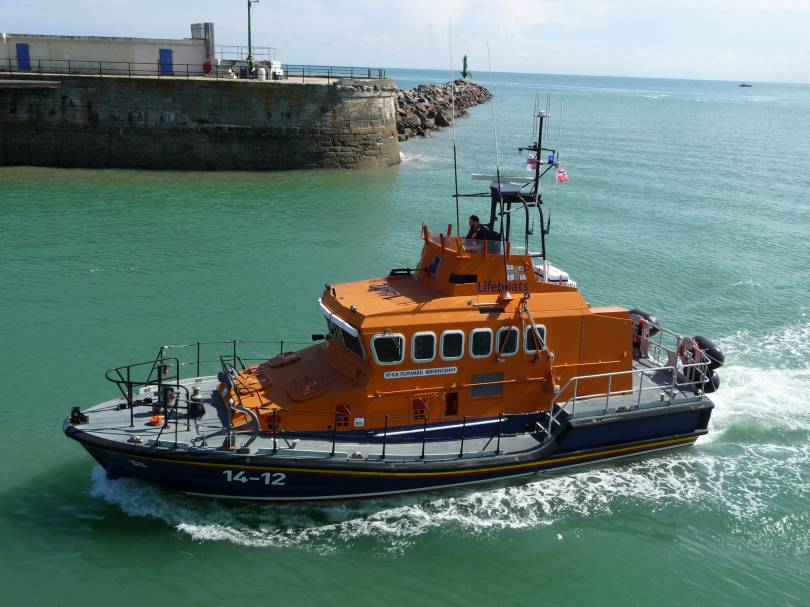 EMS Viking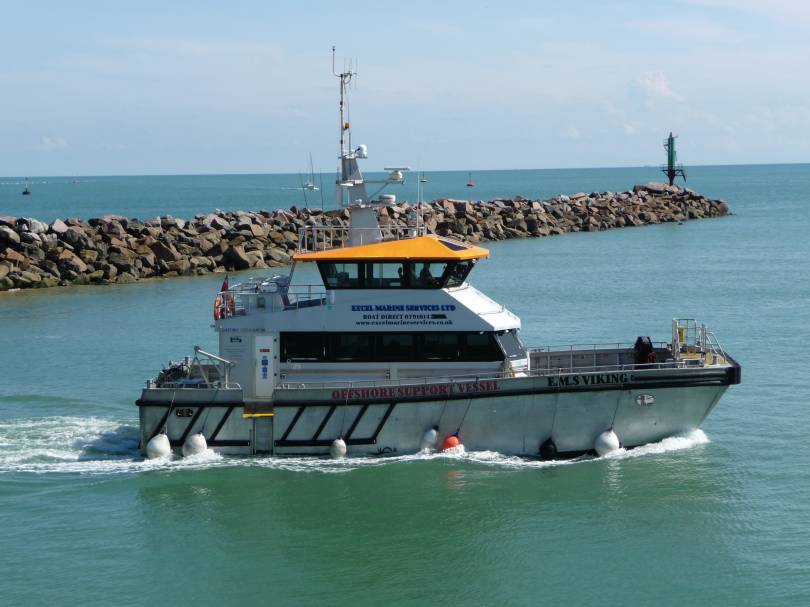 Forth Jouster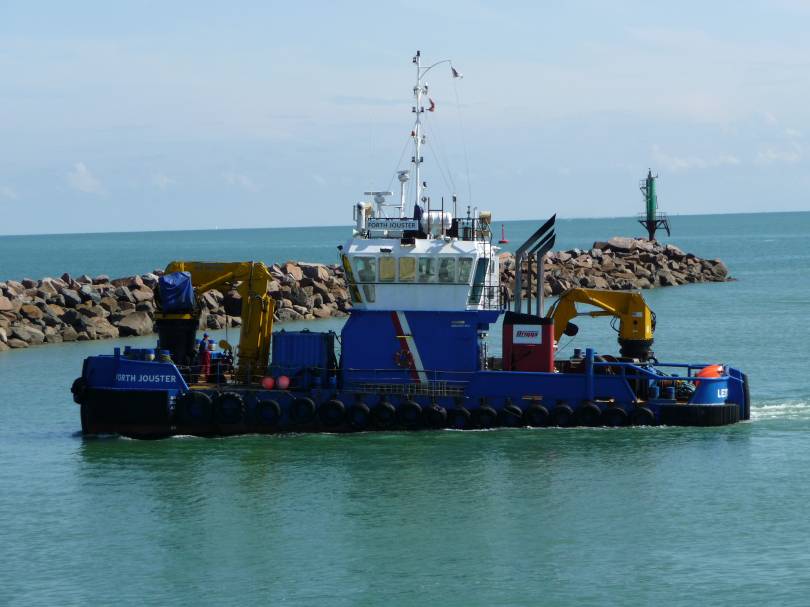 Forth Jouster & Forth Warrior
Saturday, 2 September 2017 - 07:57
Post 4183
Sea News, Dover
Merchant Navy Day Sept One 2017
Some pictures now from the wreath laying ceremony on Dover Seafront yesterday at midday. The event takes place at the commemorative statue and is attended by dignitaries from the immediate region...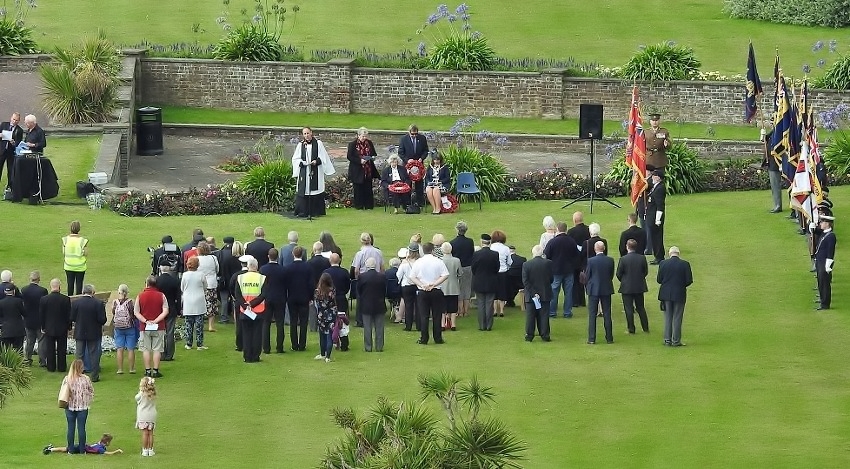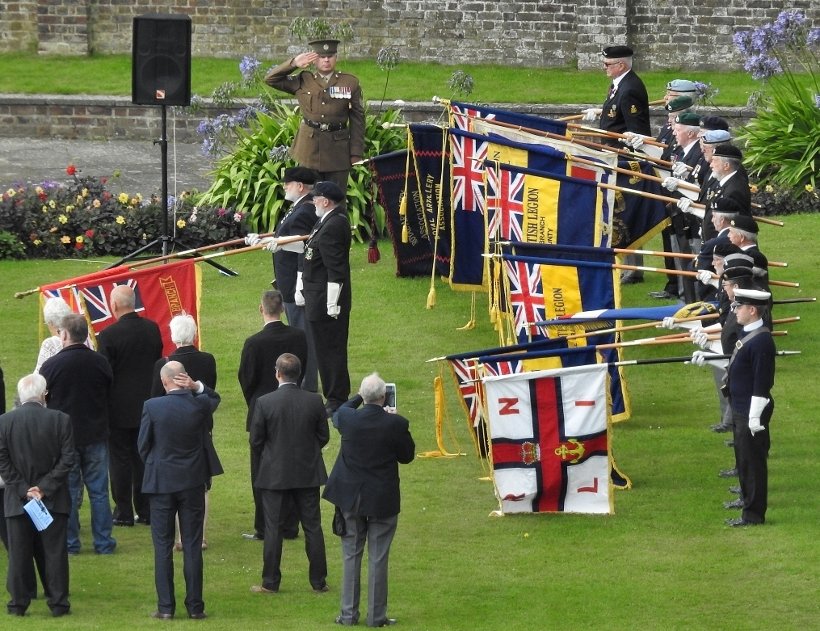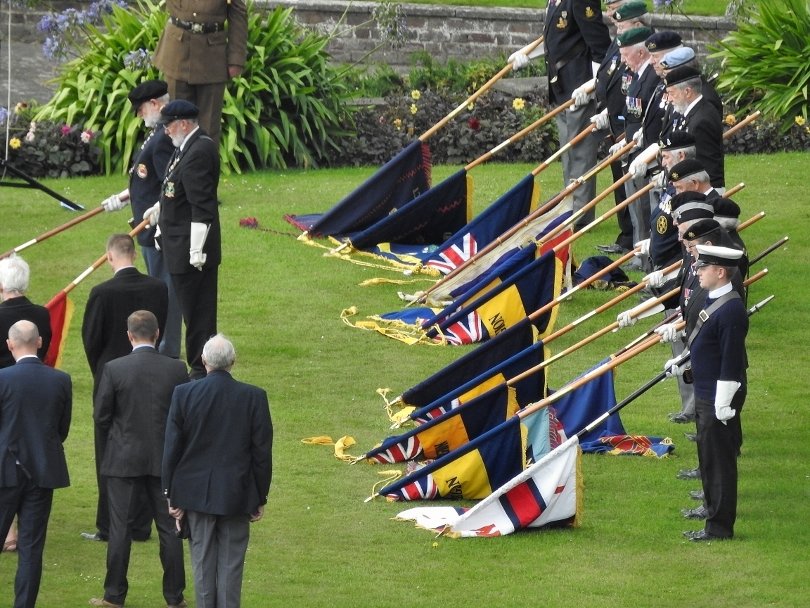 A very nice and dignified event indeed...as always.
Yesterday evening yours truly nipped along the seafront in the slanting sun to get some pictures of the wreaths beneath the statue .. and here we are below...
quite a number as you can see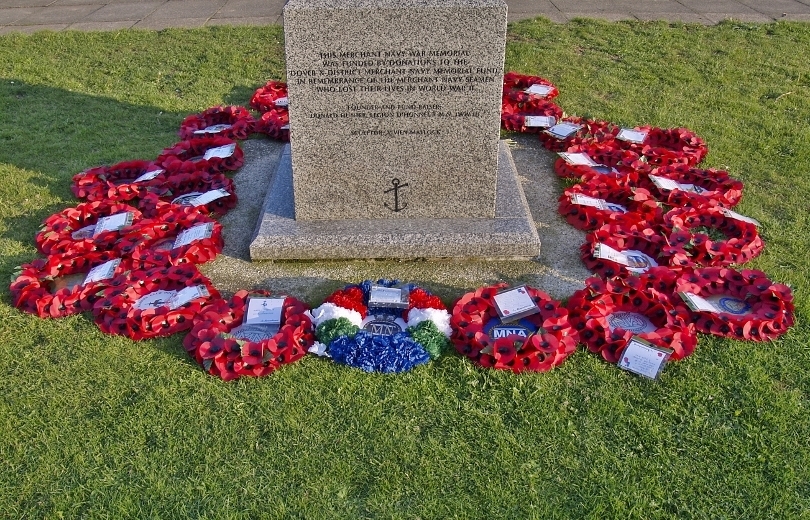 While there...
a young boy aged about 6 or 7 came up to me and asked if he could take some pictures of the statue with my camera. That was a first! Now the camera is a bulky old Olympus and probably bigger than he is ...at the same time his dad called from the wings, they were visitors in the camper vans, and asked him to 'leave the gentleman alone!' Well he was a nice little fella so I let him have a go and here we are below.
Not quite sharp but with potential

The picture also acts as a double portrait as you can see our two long shadows showing on the right...
I didn't get the little chaps name otherwise I would have credited the picture... nice moment.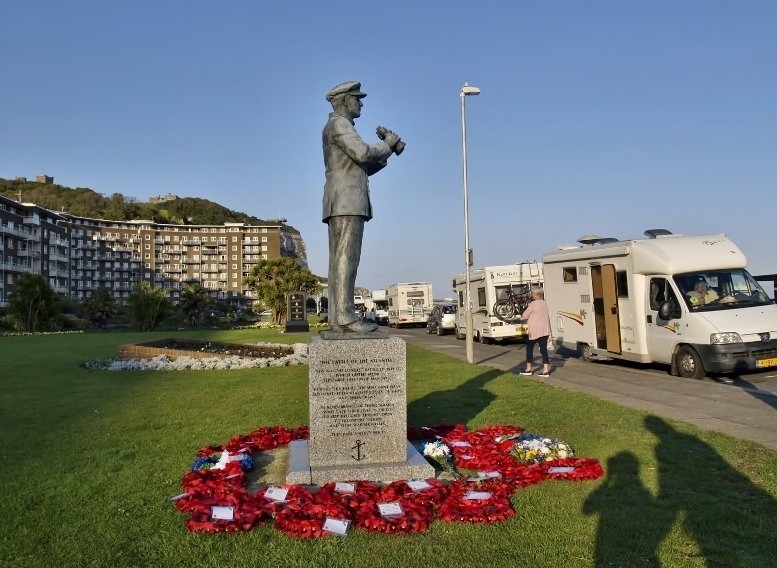 Good capture below there Patrick - she was a long way out.

PaulB
Saturday, 2 September 2017 - 07:08
Post 4182
Patrick, Marine Parade
Just spotted the cruise liner 'Mein Schiff' passing Dover in the late afternoon haze en route to Southampton from Bremerhaven. Bit of a long shot.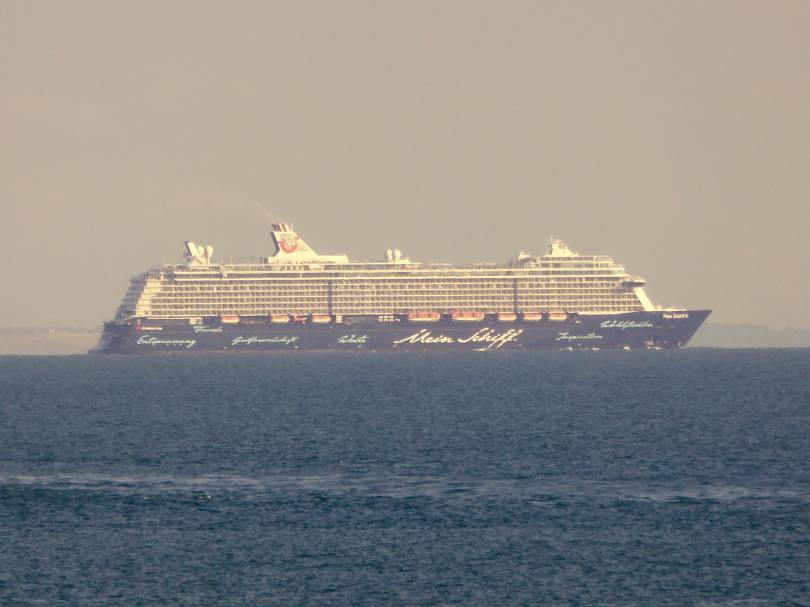 Friday, 1 September 2017 - 18:04
Post 4181
Sea News, Dover
Vic you are correct...the Port has indeed changed how it operates the cargo business. Here is a section below from an earlier statement from the Port that we carried at the beginning of this year... it speaks of the new agreement moving forward.

"
Dover Harbour Board has secured the long term success of cargo operations within the Port of Dover as work forges ahead to create new facilities in Dover's Western Docks.

The Board has reached an agreement to incorporate the Port Services Division of George Hammond PLC into its wider Port business, ensuring growth and long term loyal customer continuity into the new Dover Western Docks Revival era.

Established in 1767, Kent-based George Hammond PLC developed the general cargo business in Dover more than 60 years ago and, with the support of the Port of Dover, has operated the Dover Cargo Terminal successfully since its inception in 1990.

From 31 December 2016, however, the cargo stevedoring operation will transfer to Port of Dover Cargo Limited, a wholly owned subsidiary of Dover Harbour Board.

"

Friday, 1 September 2017 - 11:07
Post 4180
vic matcham , Dover
I do not know if this is true but I have been told that the D.H.B. is to take over the cargo company and run it themselfs,as I said That is what I was told just maybe some looking in on this page knows more about it then myself, Again thank you for the very good photos of both Dover and Ramsgate ports, I have always said after working alot in both ports they could and should work with each other both ports have a lot to offer,

Friday, 1 September 2017 - 07:22
Post 4179
Sea News, Dover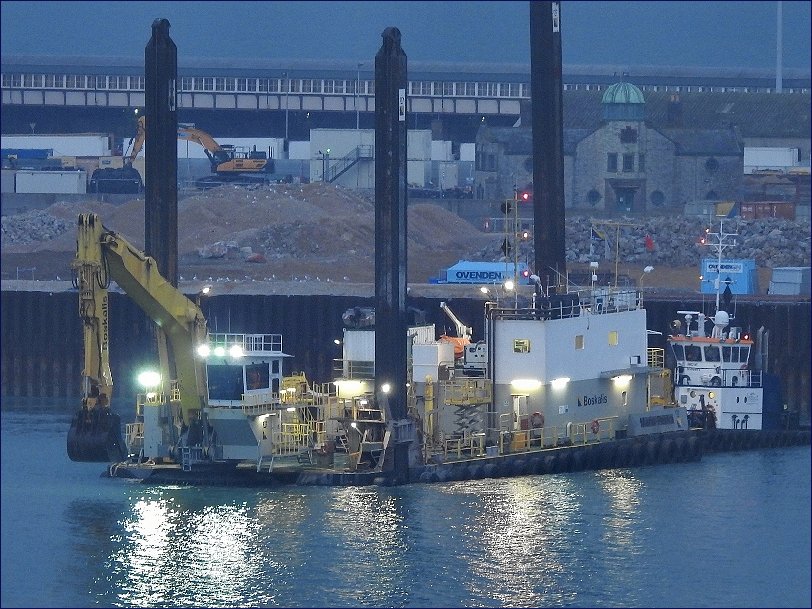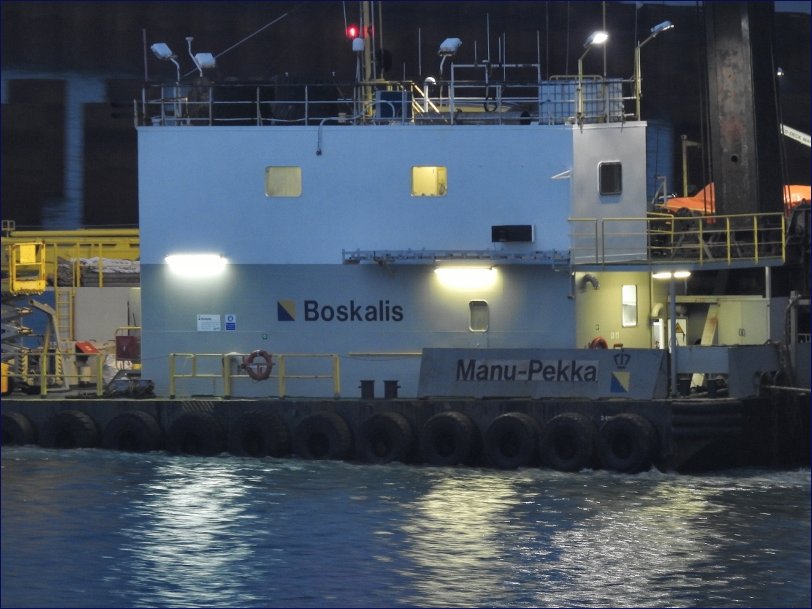 Some night time pictures above there taken this week of the dredging platform Manu Pekka. These guys don't take many breaks but it looked from here like they may have had a break over the long bank holiday...but there we are above, they kicked right back into action this week working night and day..
You will have seen Ed's picture of the Elsebeth reefer at the cargo terminal earlier in the week..here she is again, now fully loaded and heading for Vlissingen in Holland. The evenings are drawing in rapidly. Time of departure here 7.45pm and already quite dark...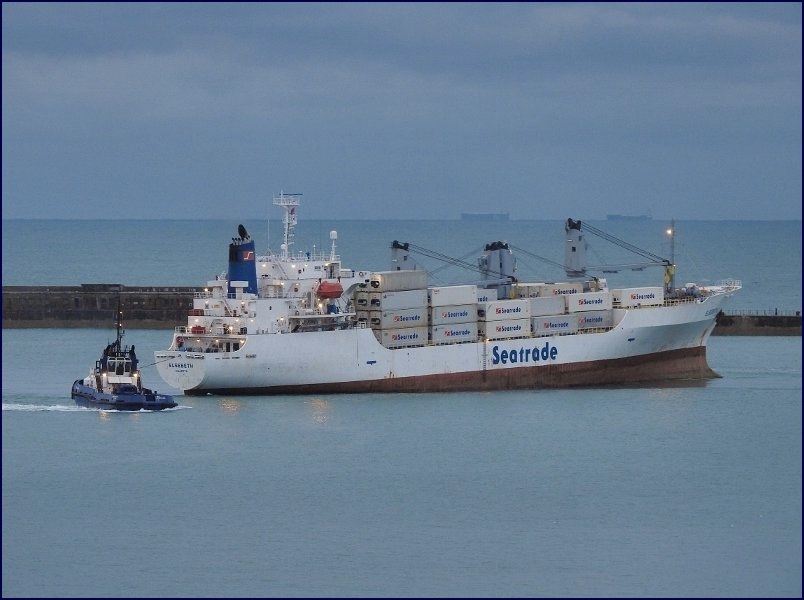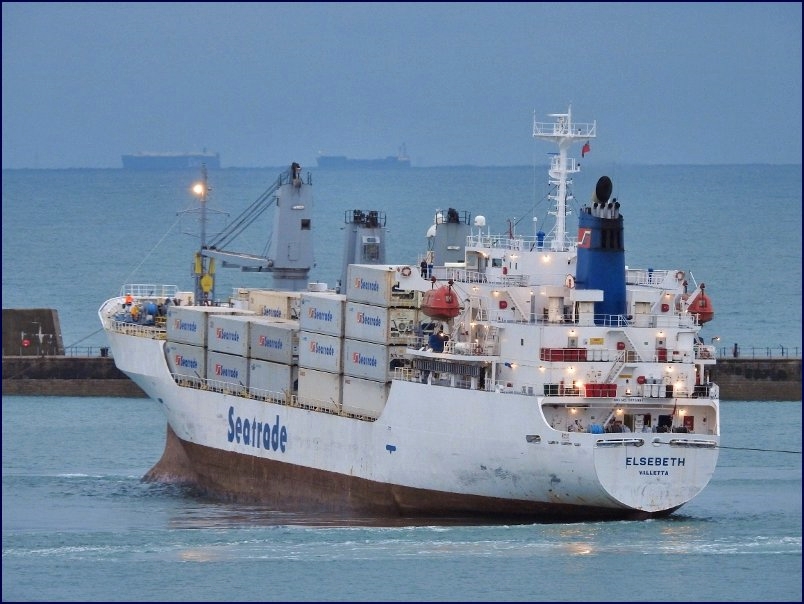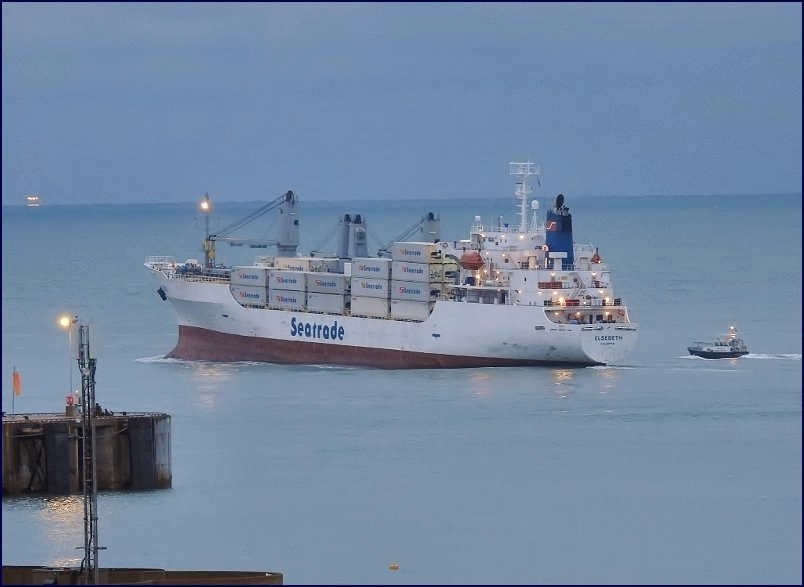 Nice up-close shots of Alert below there Sarah. I know she is one of your favourites so it was good to get those pictures. You were right on the spot.

PaulB
Friday, 1 September 2017 - 05:53
Post 4178
Sarah, Ramsgate
THV Alert left Dover this morning & arrived later this morning at Ramsgate

Great to see it arrive in the sunshine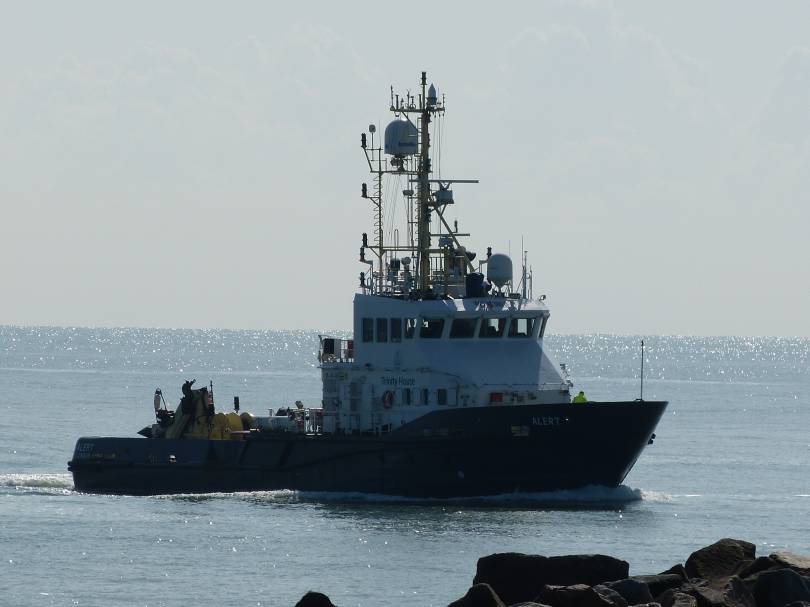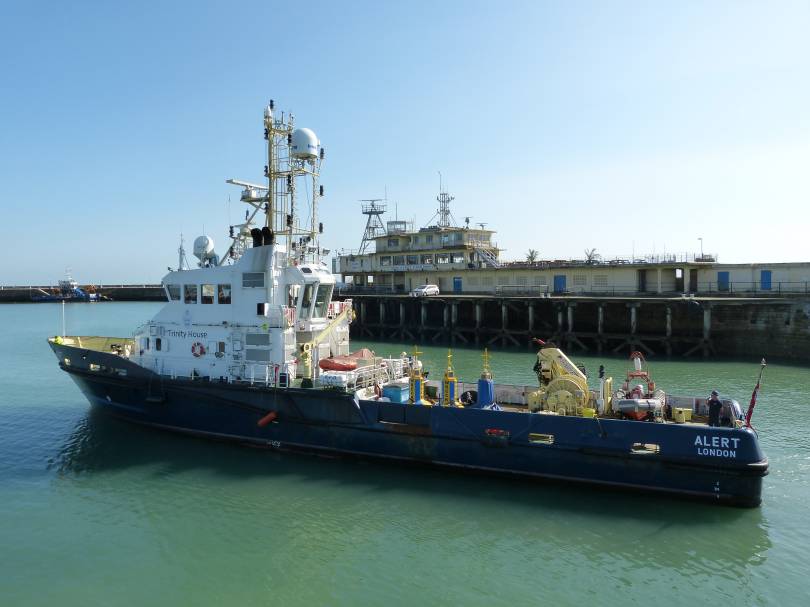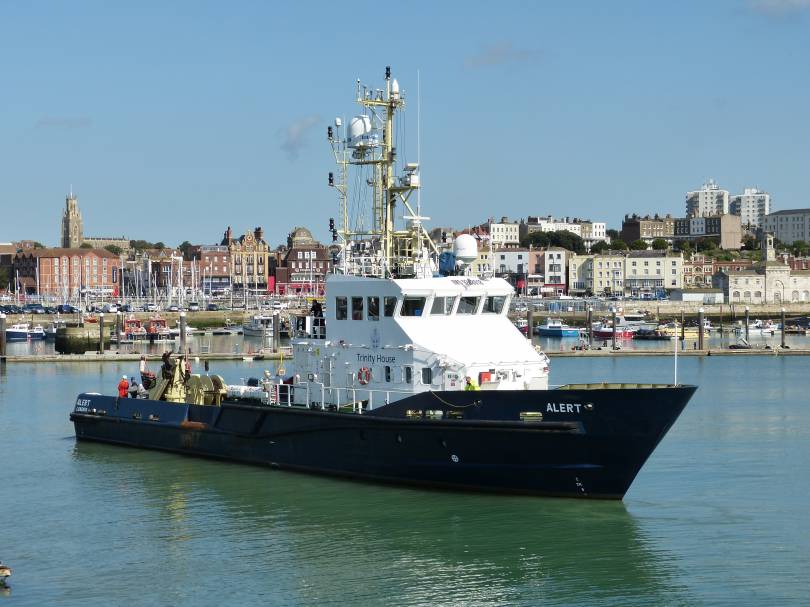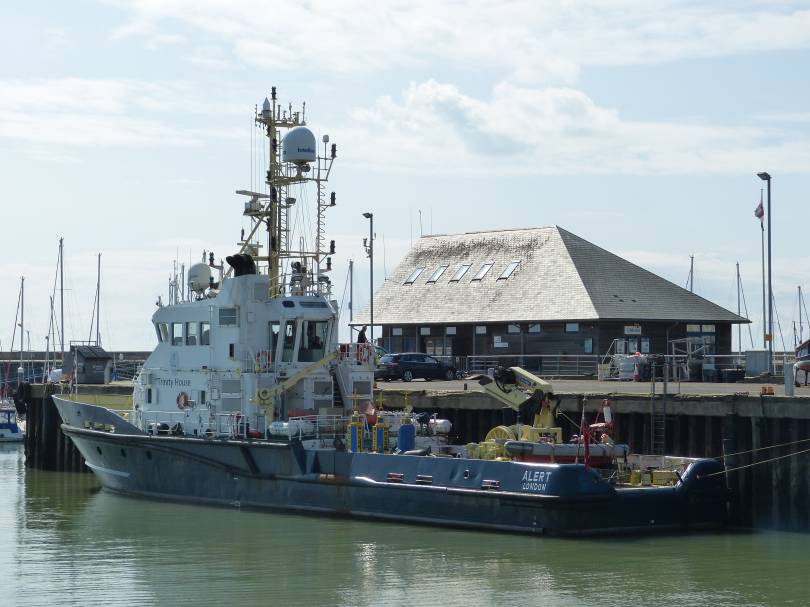 Thursday, 31 August 2017 - 12:30
Post 4177
Phil Chisholm, Dover
Wings were clipped (more correct description than chopped) to improve roll rate to counter the newly introduced Focke Wulf 190.
Anyway, back to ships...

Thursday, 31 August 2017 - 11:13
Post 4176
Sea News, Dover
Thanks Phil - that's a great bit of info there..never knew that. Paul

Thursday, 31 August 2017 - 10:20
Post 4175
Phil Chisholm, Dover
Both Spitfires I'm afraid, one just the chopped wing version

Thursday, 31 August 2017 - 10:13
Post 4174
Sea News, Dover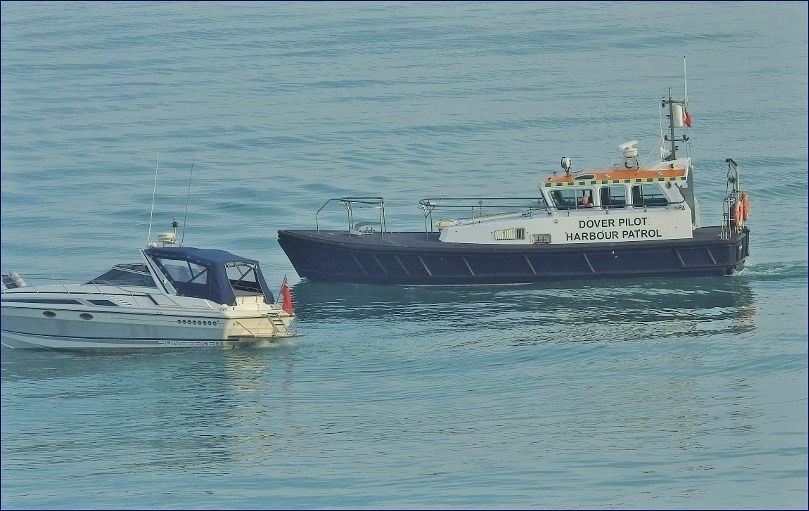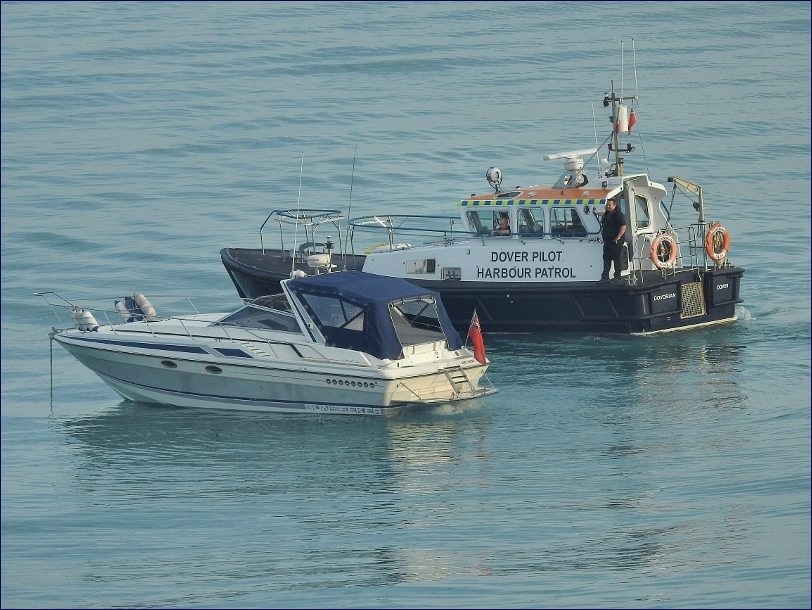 Some pictures above there of the Harbour Patrol Boat ( Dovorian ) from Tuesday as she approached a small motor launch that had dropped anchor in a non-normal spot...these guys don't miss much and they were right on the case here, but all was well.
Merchant Navy Day In Dover 2017
A Merchant Navy Day Service is being held at Dover Town Hall on Friday 1 September from 10.30am, followed by a wreath laying ceremony on Dover Seafront at 12 noon. The service and ceremony are being organised by the Chairman of Dover District Council, Cllr Sue Chandler, with the Dover and District Merchant Navy Memorial Fund, and all are welcome to attend.
Standard bearers will march into the Town Hall at 10.30am, marking the start of the service. The service will be followed by an address from Mr Donald Hunter, the Founder of the Dover and District Merchant Navy Memorial Fund, and a speech from the Chairman of Dover District Council.
An official wreath laying ceremony will be held at the Merchant Navy War Memorial on Marine Parade on Dover Seafront at 12 noon.
Ends
Many thanks to DDC for the info above.
Yours truly had finished with the Regatta pictures but here we are once more with a few extra. These pictures below of the Spitfire and I believe Hurricane ( note the different wings ) are a bit weak so was going to discard them...but have been asked to include them and so here we are. If it moves faster than a ship I have trouble with it...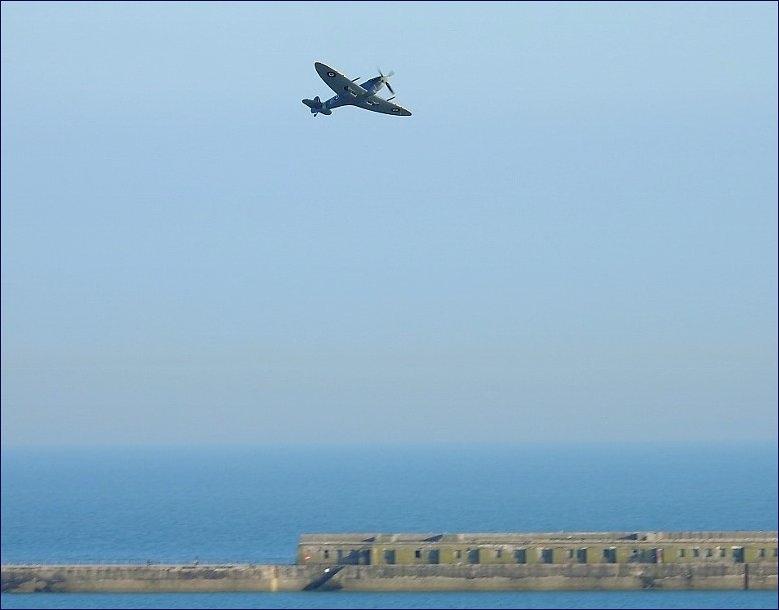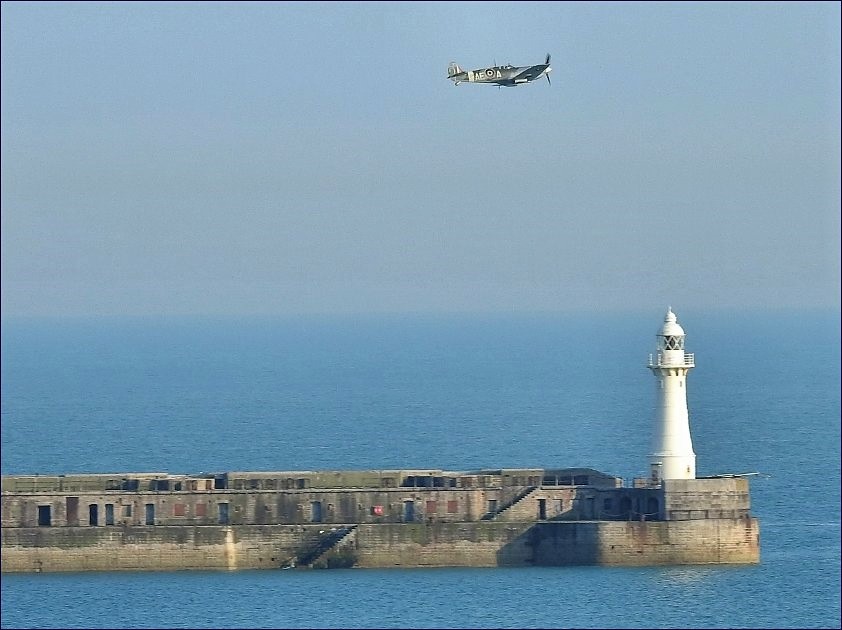 Many thanks to Ed once again for the shots below. Great stuff Ed !

PaulB.
Thursday, 31 August 2017 - 08:03
Post 4173
Ed Connell, Dover Strait
Elsebeth at the DCT this morning.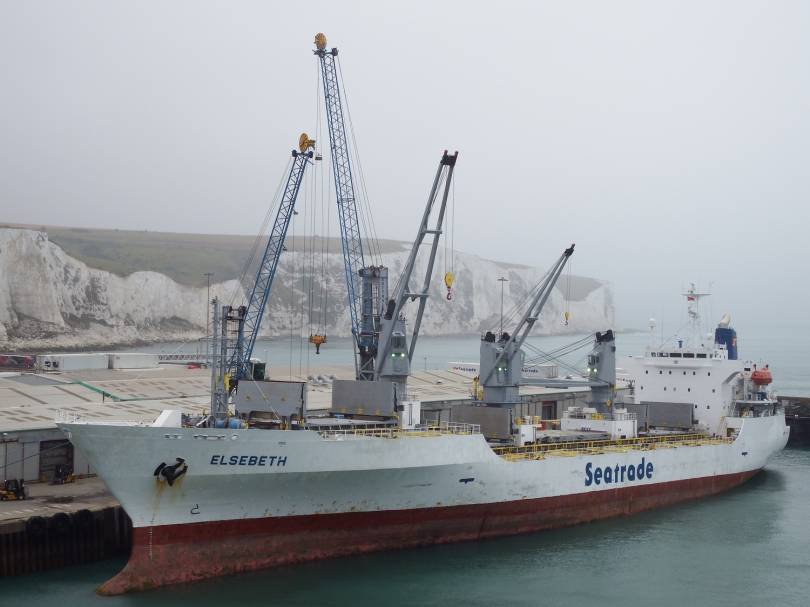 Wednesday, 30 August 2017 - 08:17
Post 4172
Ed Connell, Dover Strait
AIDAvita crossing the bay this morning.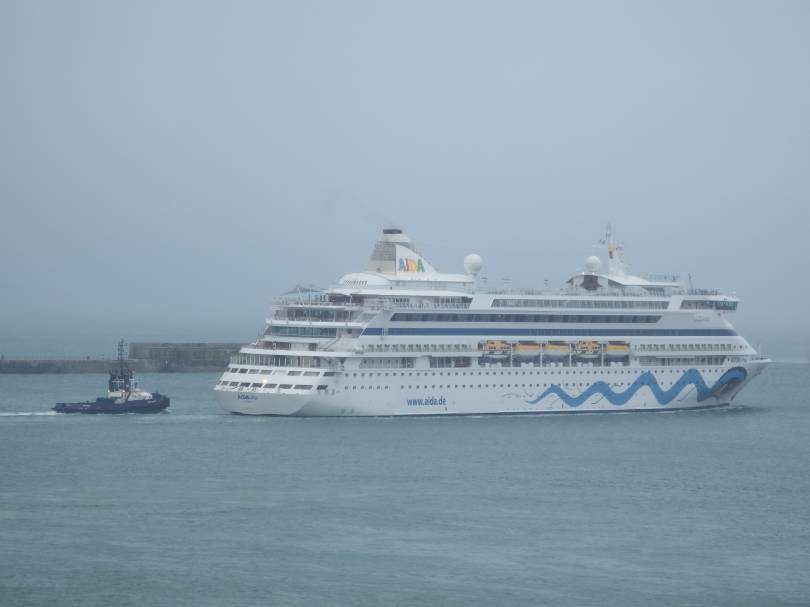 Wednesday, 30 August 2017 - 07:34
Post 4171
Sea News, Dover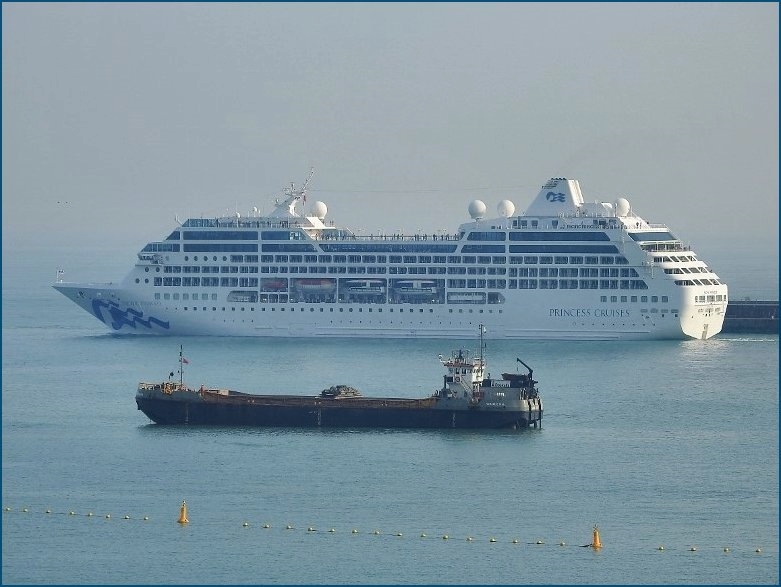 That's the Pacific Princess moving off two evenings ago on her extended tour, more in Colette's cruise post below page, first stop Dublin. There she goes on a misty but warm evening, her visit a tad overlooked this time in the recent excitements but very welcome she was....
We were talking about the absent Coastguard Helicopter at the Regatta this time.....but...there I was on Google last night looking for something entirely different and this picture of mine popped into view...we seem to get good coverage on Google...its obviously from a previous time. It was an omen just popping into view like that, so it just had to be used today in tribute to these guys and here we are..
Nice pictures below there Sarah of the truck and lifeboat moving away. Good to see those

.
Yes it looks like we were photographing close to each other at the Regatta but never saw you at all at all..

Lovely shots below Ed. The French patrol boat.. excellent pictures...love that one of the Schweiz Reefer, that's another one for the 6ft x 4ft wall picture collection..

PaulB
Wednesday, 30 August 2017 - 07:25
Post 4170
Sarah, Ramsgate
Loving those French patrol boat photos Ed, awesome

Super Regatta photos Paul, glad you haven't got me on any of them

At Ramsgate we said farewell to the Relief Lifeboat "Margaret Jean" as she left Ramsgate for Pwllheli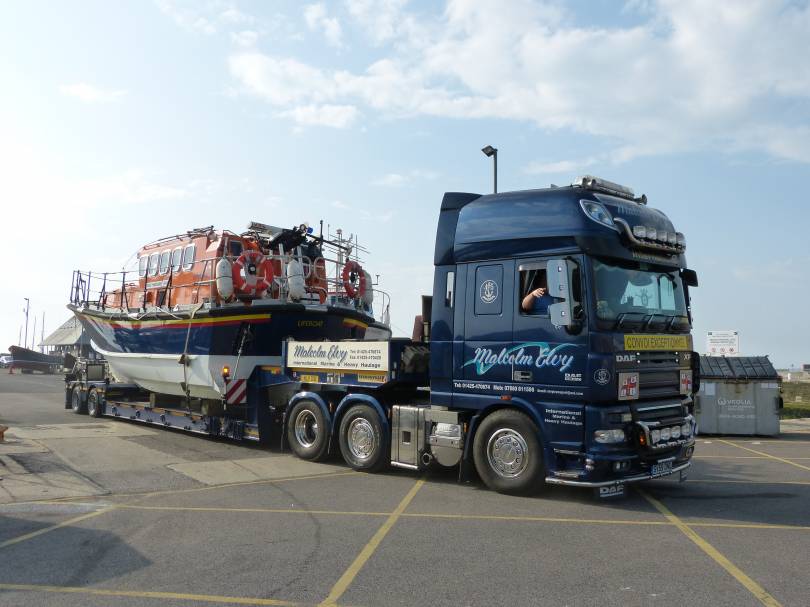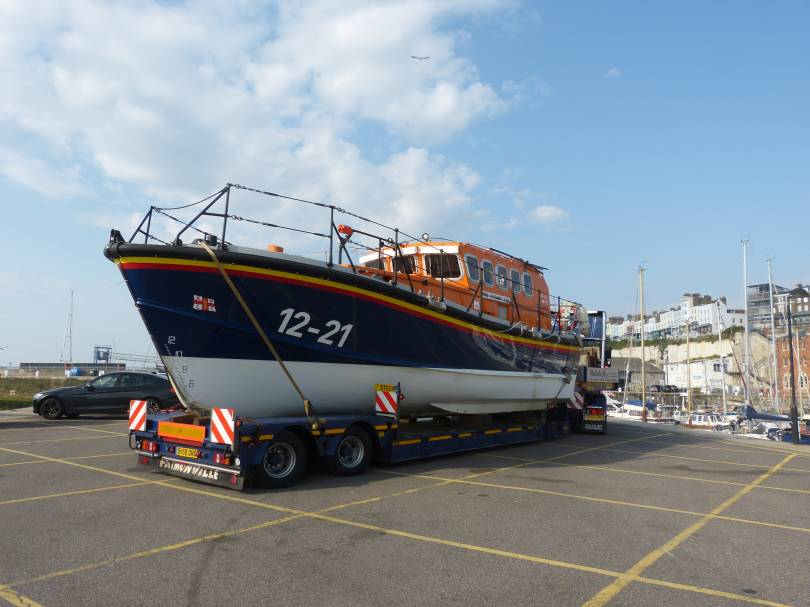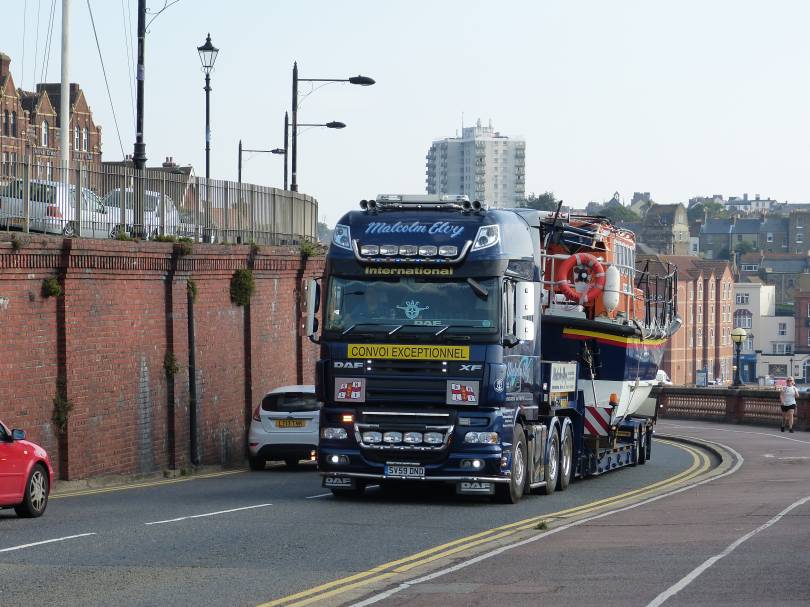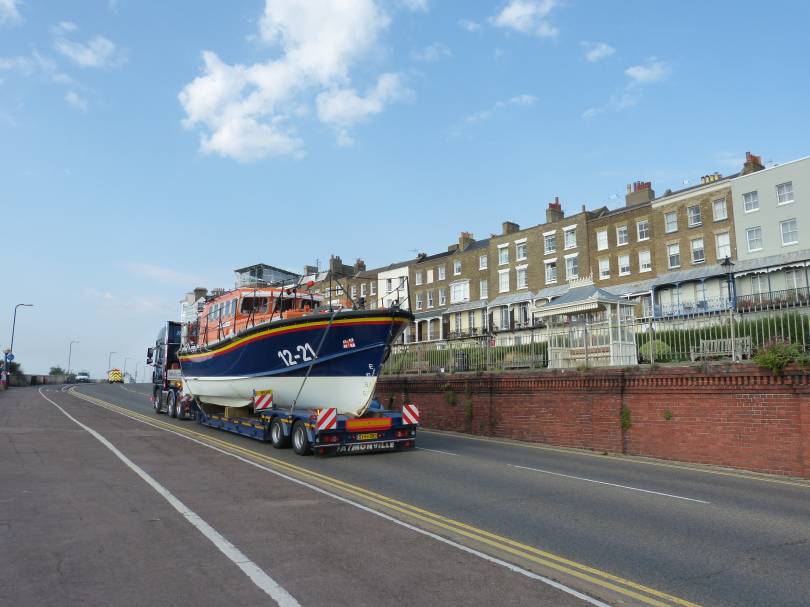 Tuesday, 29 August 2017 - 19:30