Saturday, 19 August 2017
doverforum.com/sea-news
Featuring all the ships that come and go and work at the Port of Dover with further coverage of Ramsgate, Calais, Dunkerque.
Email:dover7@msn.com to send SEA NEWS pix or info.... or click ADD YOUR COMMENT below to post direct, no membership needed. Use our SEARCH ENGINE below to find all sorts on the SEA NEWS pages..more than 200 now with more than 4000 nautical posts. Posts welcome. Max of 5 pictures preferred per post. Sea News Editor Paul Boland.



Sea News Dover:


Busy P&O Ferries take on 140 Summer Staff see 4048
The exciting upcoming Dover Music Festival see 4002
Record Half Year for P&O FERRIES ...see below 3964.
The Crown Princess at the Port of Dover... see 3956 and 3953.
P&O Ferries give Lifeboat £10,000...see 3933.

Type Cruise Visits (or indeed anything) in our Search Engine below for the latest cruise ship arrivals..
Post 3980
Sea News, Dover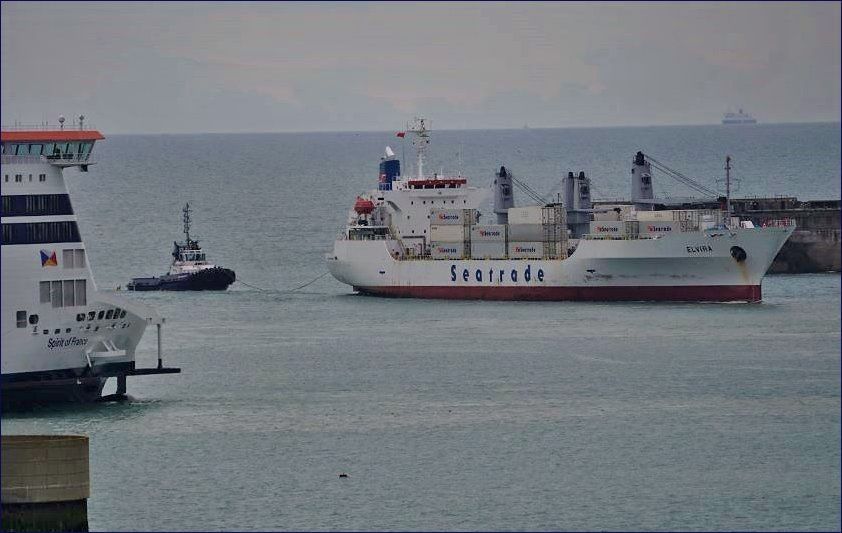 Pictured above there is the regular reefer Elvira as she arrived here with us on Tuesday morning early. It was a grey oul morning but fairly tranquil as she came to the Cargo Terminal to take over the slot just vacated by the Luzon Strait.
It was not however a tranquil hour when Skaw Provider departed. She had serviced the Sea Princess as you can see in Mike's excellent picture below page post no 3978 and now with pilot boat alongside she was heading off in choppy waters to Southampton down the coast. Time of this picture: 5pm on Monday.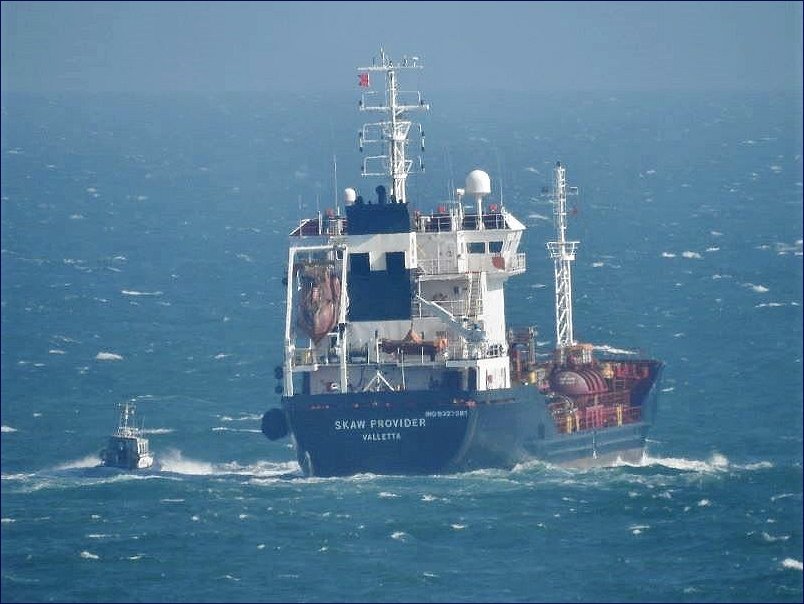 Thursday, 13 July 2017 - 06:07
Post 3979
Sea News, Dover
Just catching up with some shots of the Saga Sapphire from a few evenings back as she left us for Bergen in Norway....
she had just beautifully and skillfully reversed out of the western exit here...
And off she jolly well goes below...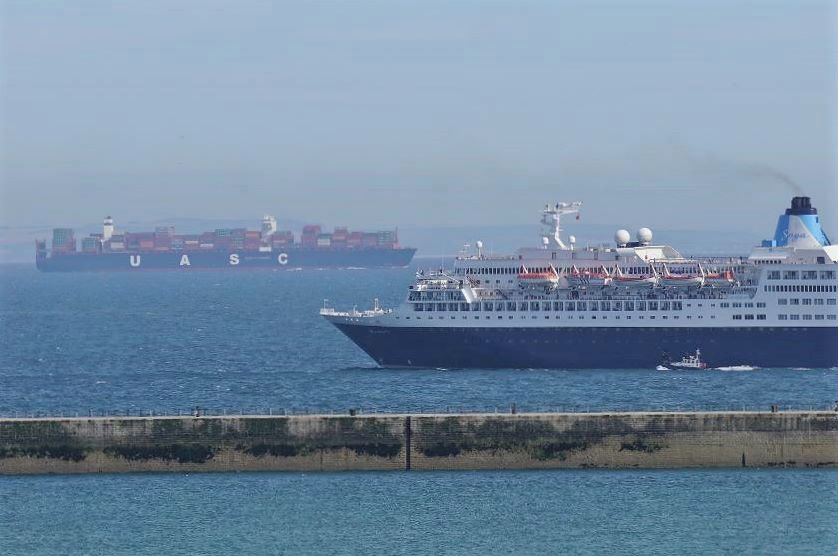 Unfortunately yours truly didn't get the name of the other featured vessel out there mid-channel. We are running a bit behind with those pictures above as of course since then we have had the Sea Princess visit us as you can see in the earlier posts, here she is below popping off to a place called Gravdal which is also in Norway....a new name on me that one...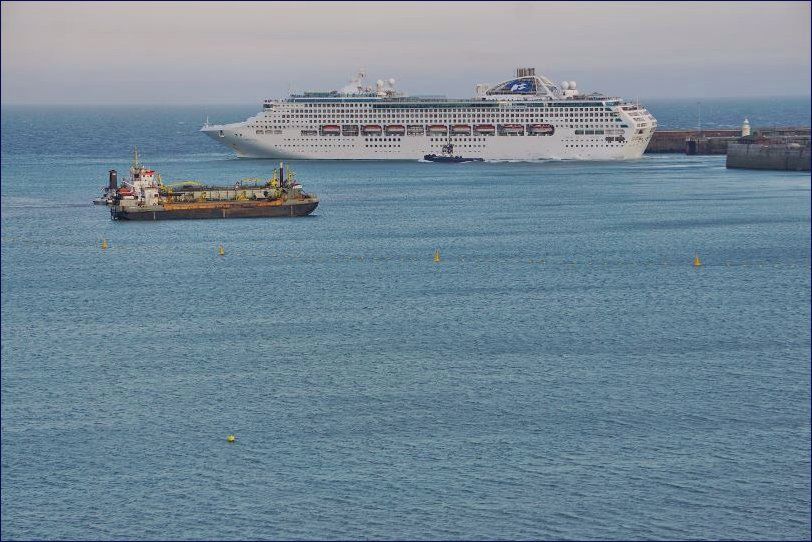 Nice work below there from both Mike and Patrick. Very interesting and varied shots indeed....
well done lads, great to see those..

Yes indeed Vic, you could have had plenty of work down here.

PB.
Wednesday, 12 July 2017 - 14:59
Post 3978
Mike J., Dover
A trip out to the Goodwins aboard the DOVER EXPLORER on Monday permitted some low-level views of familiar local craft as well as the visiting SEA PRINCESS who later took bunkers from the SKAW PROVIDER.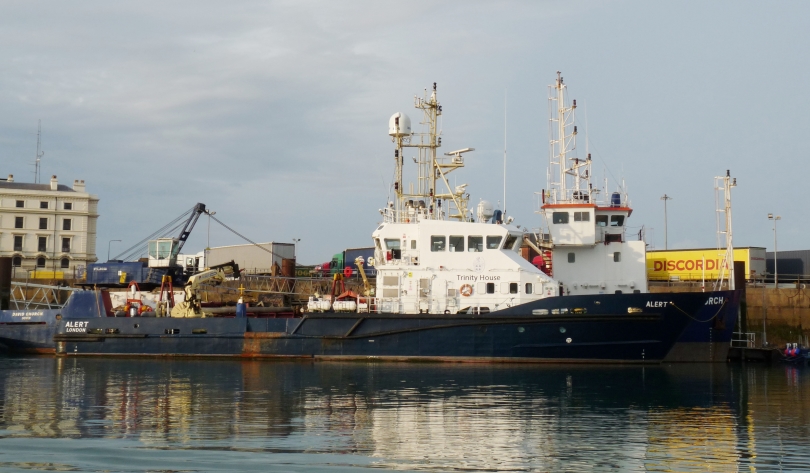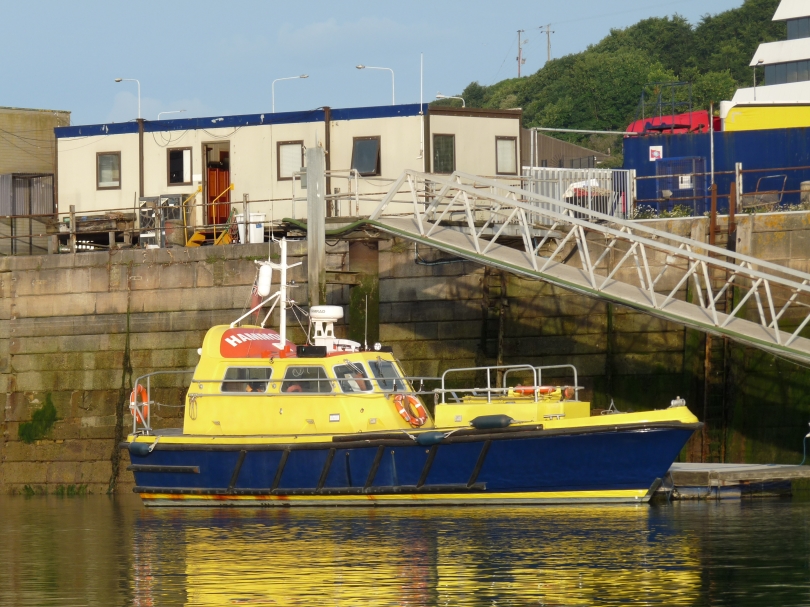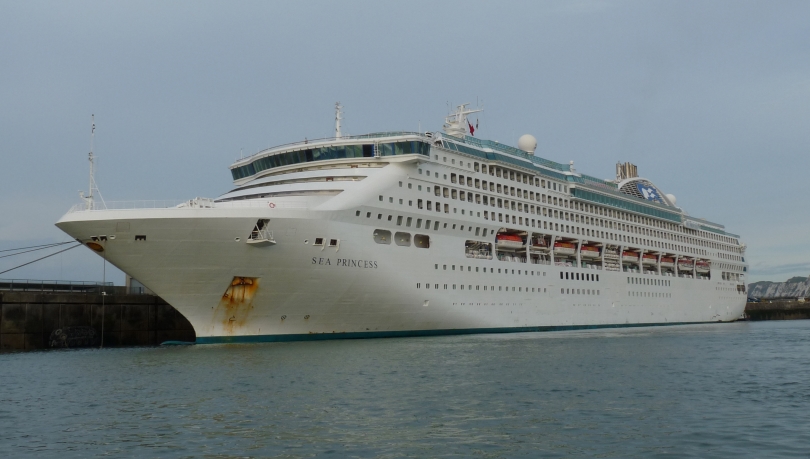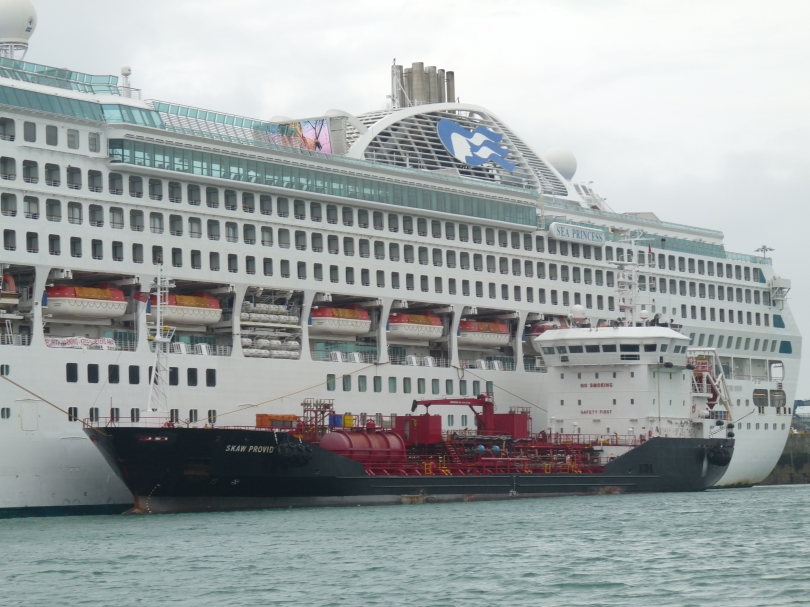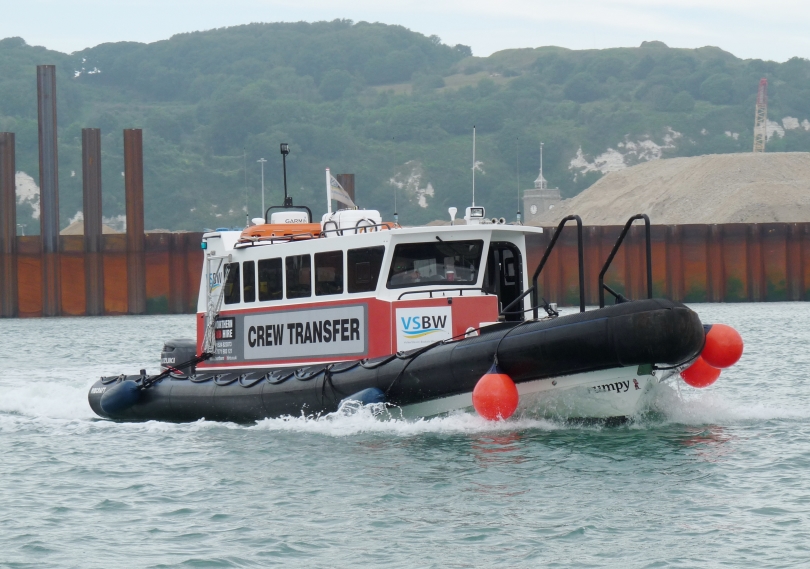 Tuesday, 11 July 2017 - 23:05
Post 3977
vic matcham , Dovor
I am thinking of all the overtime I would have got if I was piling down there



Again very good photos
Tuesday, 11 July 2017 - 21:52
Post 3976
Patrick, Marine Parade
'Sea Princess' departure yesterday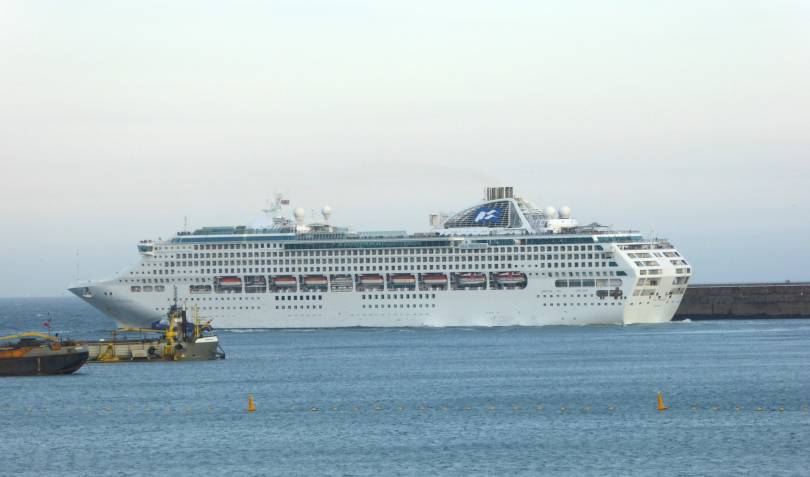 Last Friday saw the departure of the big grab crane used to lift the concrete blocks cut away from the Dunkirk Jetty. The 'grab' shown here left first loaded onto its own 'Bugsier' barge under tow by tug 'Arion'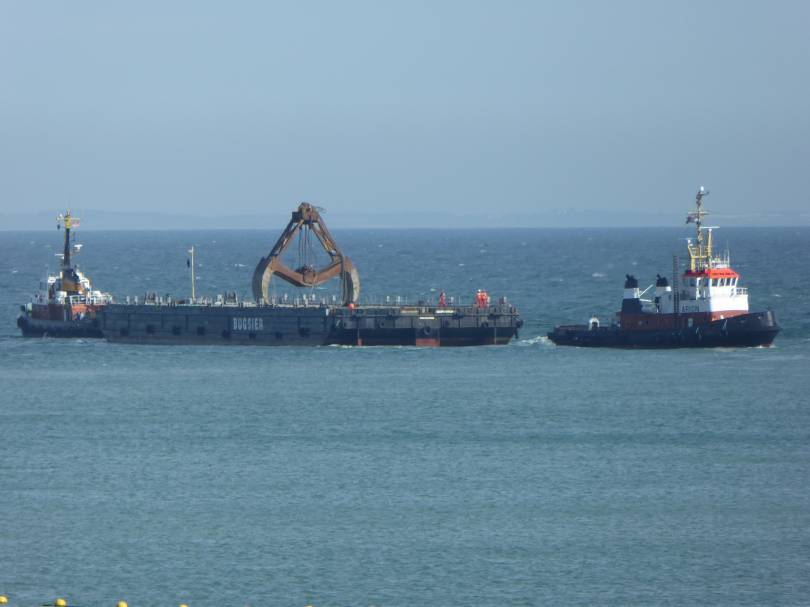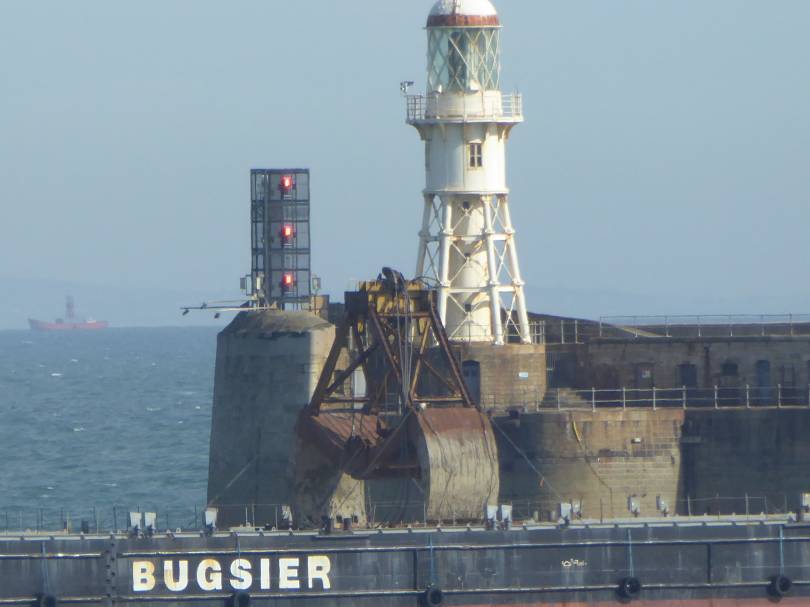 Meanwhile a little time out was taken by one of the workers during the transportation of yet more piles today around the 'Prince of Wales' into the Exclusion Zone.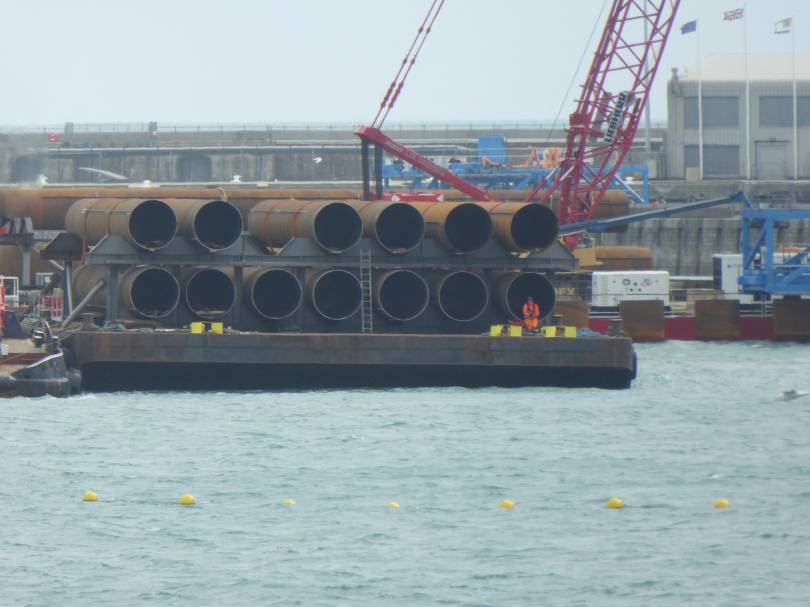 Tuesday, 11 July 2017 - 21:49
Post 3975
Sea News, Dover
Now we have a wee bit of a Wadden Special. Yes its Team Wadden in action this week...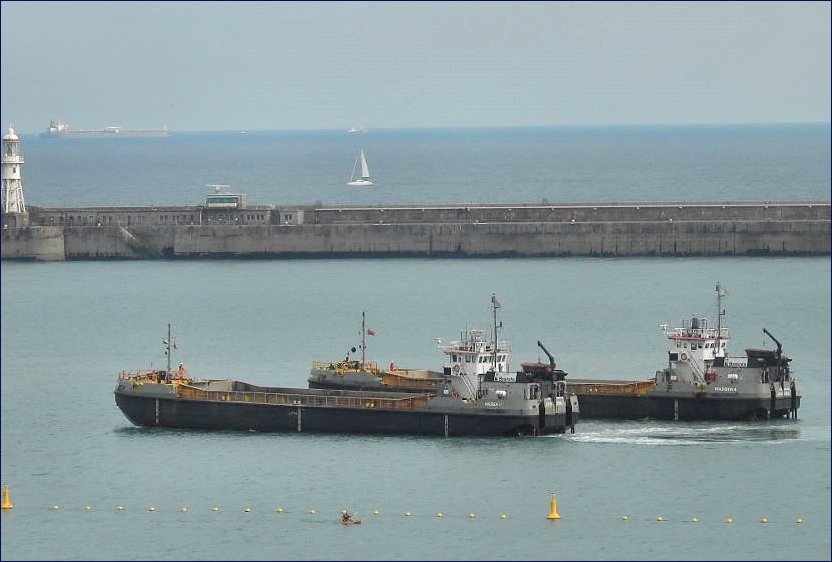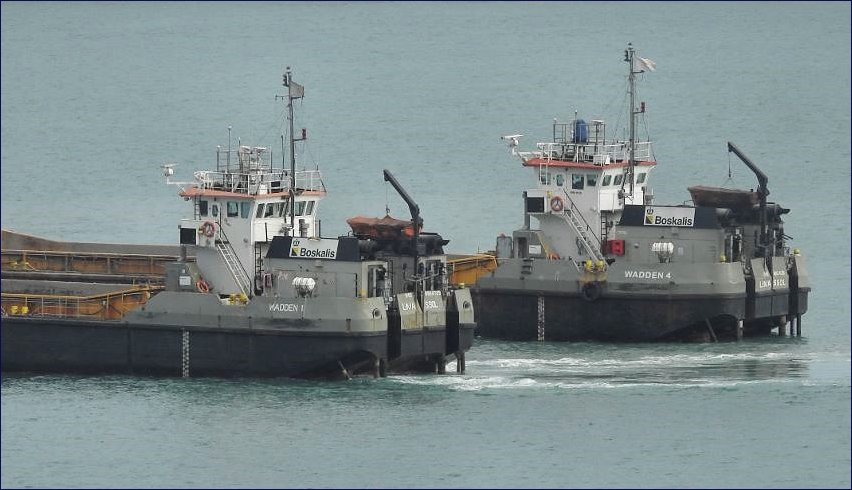 Wadden 1 and Wadden 4 have been working hard alongside our ol friend Sospan Dau ( Sospan not in shots this time). Pictures taken during the past couple of days.
Also in port was Luzon Strait but almost overlooked in the high levels of activity. I see this morning she has already left us, as I didn't get a pic this time around here is an unused one from a previous time. The Luzon Strait.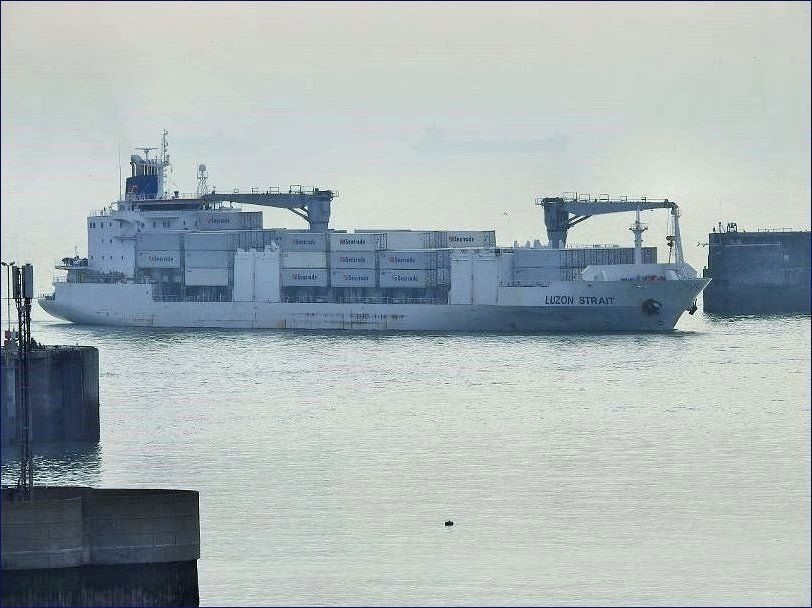 Yours truly is working through a backlog of images here...cruise liners departing etc etc. Bear with....will catch up. But of course don't want to flood us out either, everyone and everything gets their moment of fair coverage hopefully...
that's the plan stan!
Thanks Del - glad you liked that one

Well done Mike - nice coverage there in those shots below. Creative angles very enjoyable.

Just want to say once again - Sarah's coverage of the Lifeboats excellent there from further afield.

Must try and find that oldish shot of Calais Lifeboat myself too.
Well done guys

PB.
Tuesday, 11 July 2017 - 05:18
Post 3974
Del Styan, Norwich
brilliant moon shot - well done!

Monday, 10 July 2017 - 22:56
Post 3973
Mike J., Dover
Another angle of the later-than-advertised departure of DISNEY MAGIC on Sunday evening & the arrival from Le Havre of the SEA PRINCESS early this morning.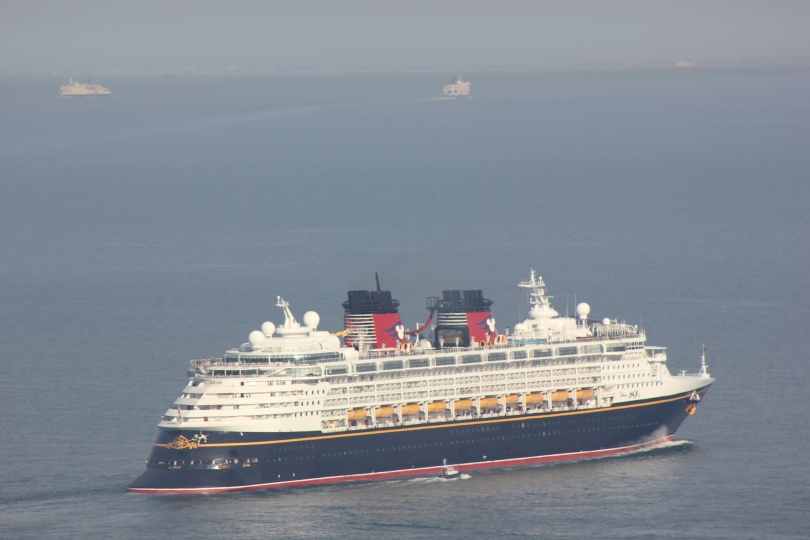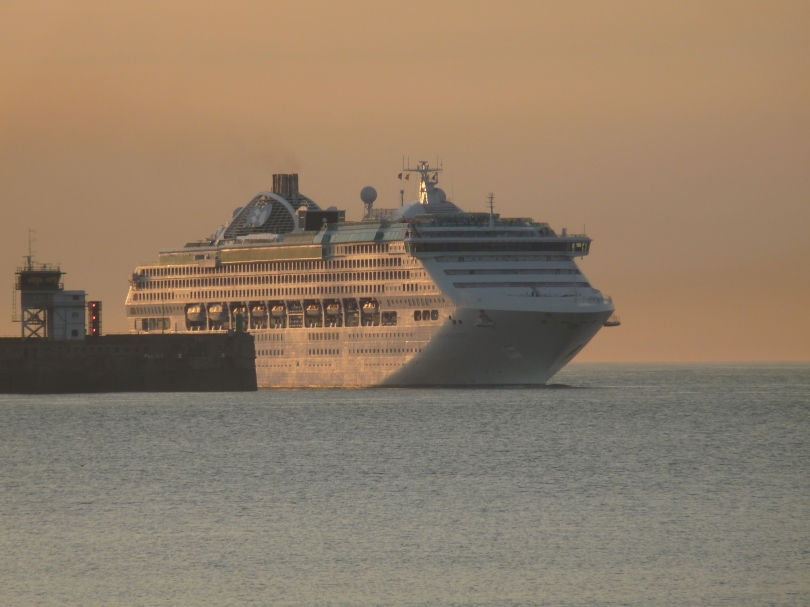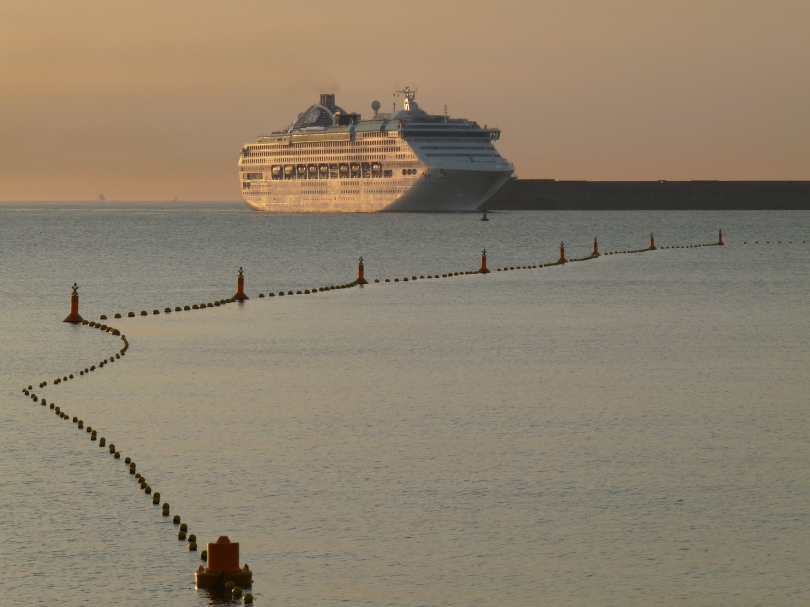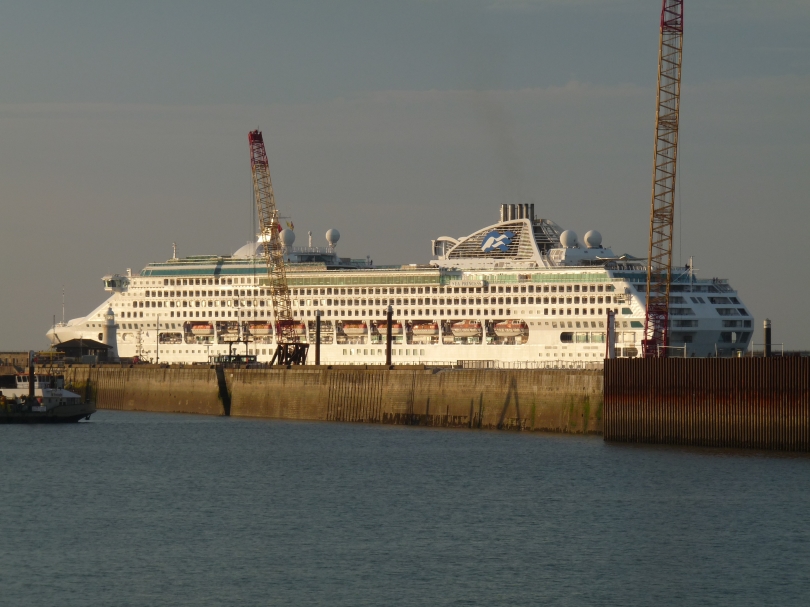 Monday, 10 July 2017 - 15:46
Post 3972
Sea News, Dover
The departing Disney Magic. She left us at the Port of Dover in grand style last evening around 6pm
...first stop Le Havre. What a beauty! There is another beauty in with us today too...the Sea Princess.
But...Enjoy the dazzlingly delightful departing Disney Magic.... and here we are...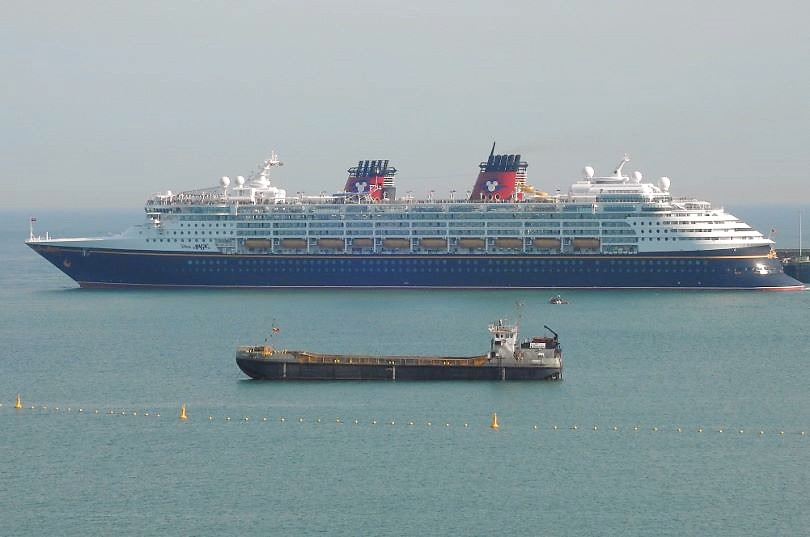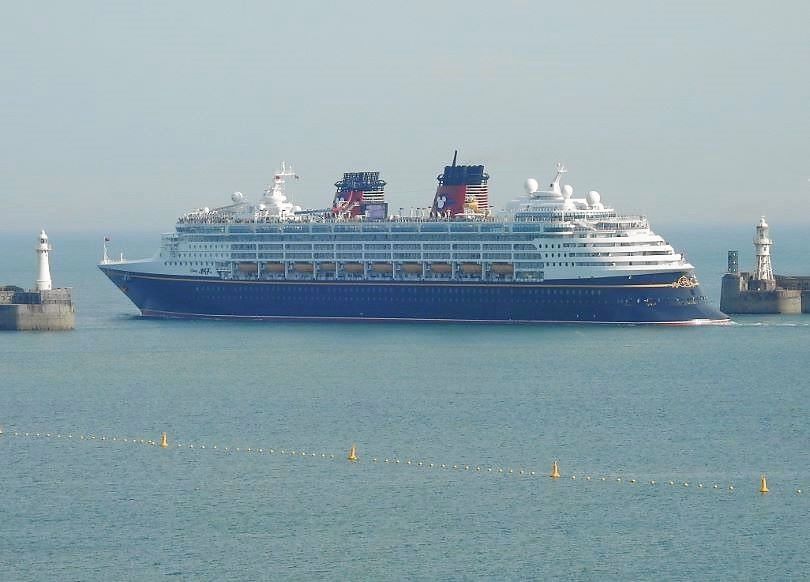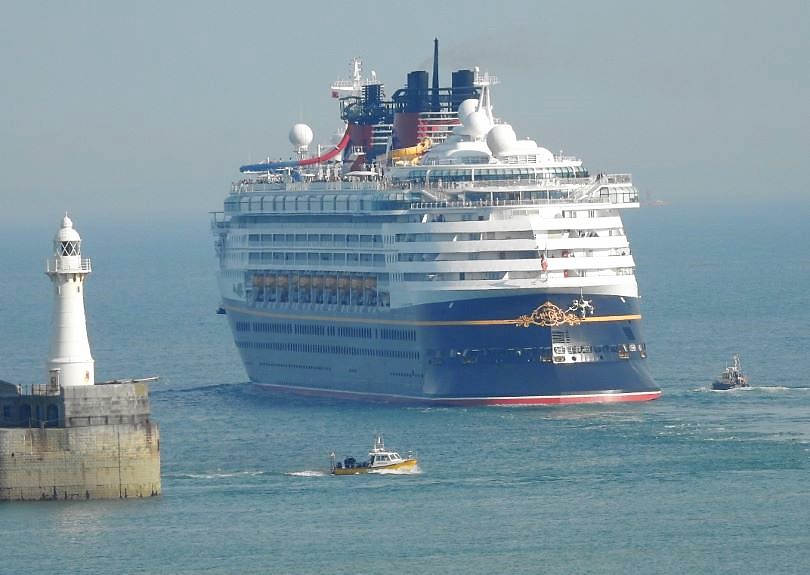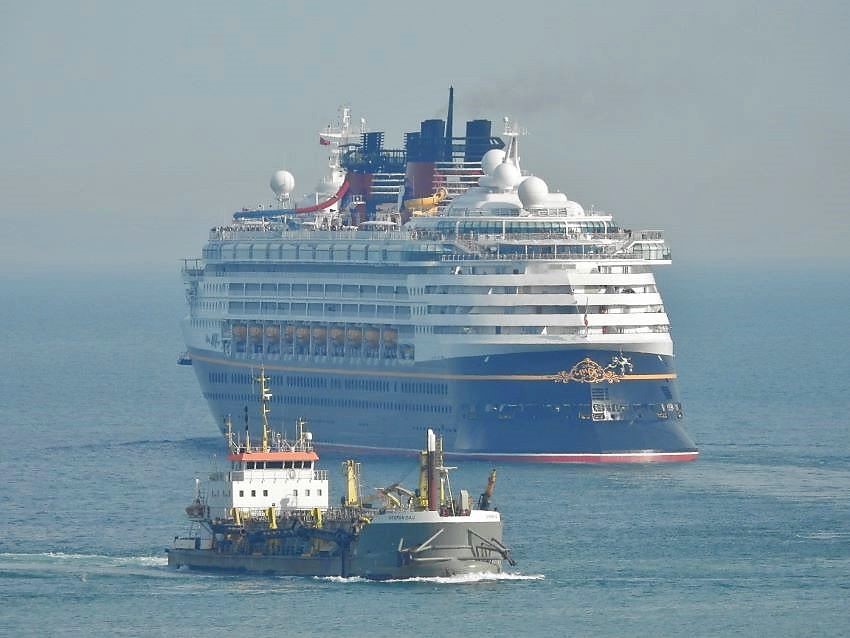 ...with the ever beavering Sospan Dau there.
And speaking of all things Disney and Magical, here we are with the magical majestic full moon from Saturday night....yes its from Saturday night but we have added some magic of our own. Yes it was really that size...


!!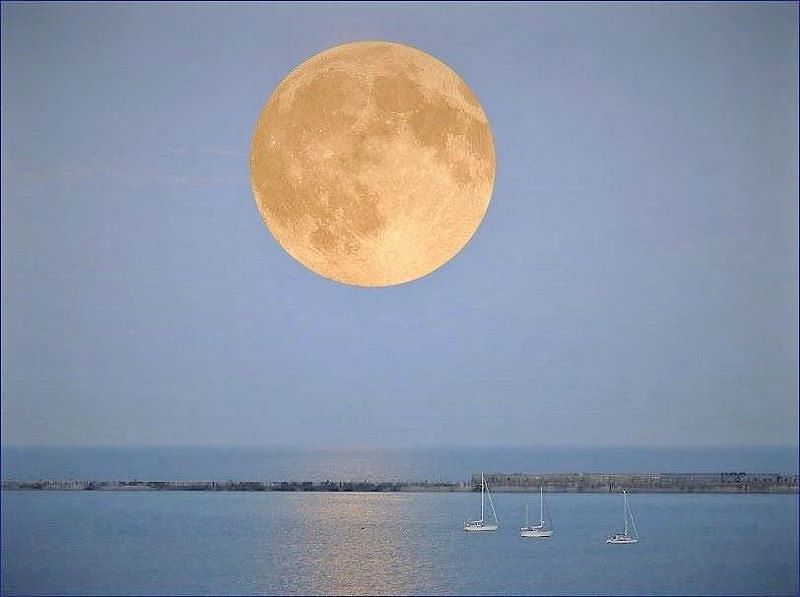 Great work Sarah below there with those pictures. You captured the launch moments brilliantly in Margate.
Yes indeed our roving correspondent was out there ... ermmm roving...as you can see.


PaulB.
Monday, 10 July 2017 - 06:41
Post 3971
Sarah, Ramsgate
Relief Lifeboat being launched for an exercise at Margate.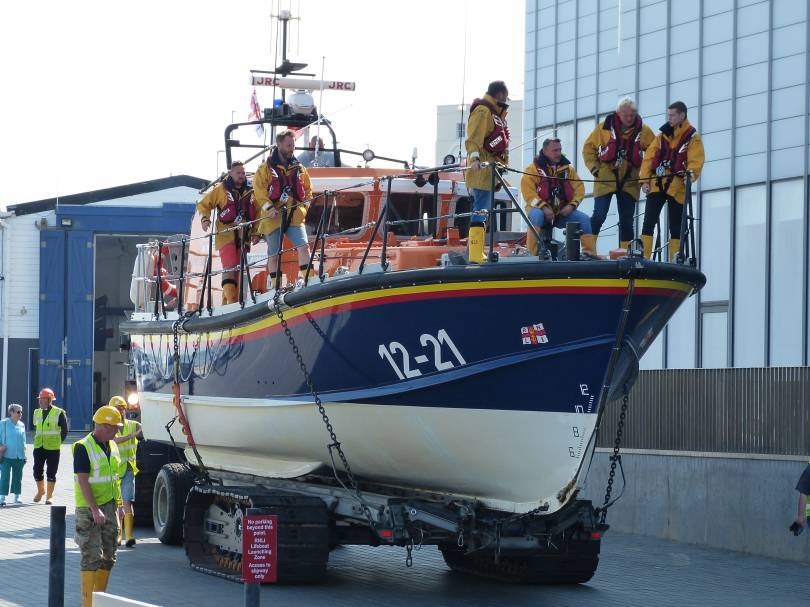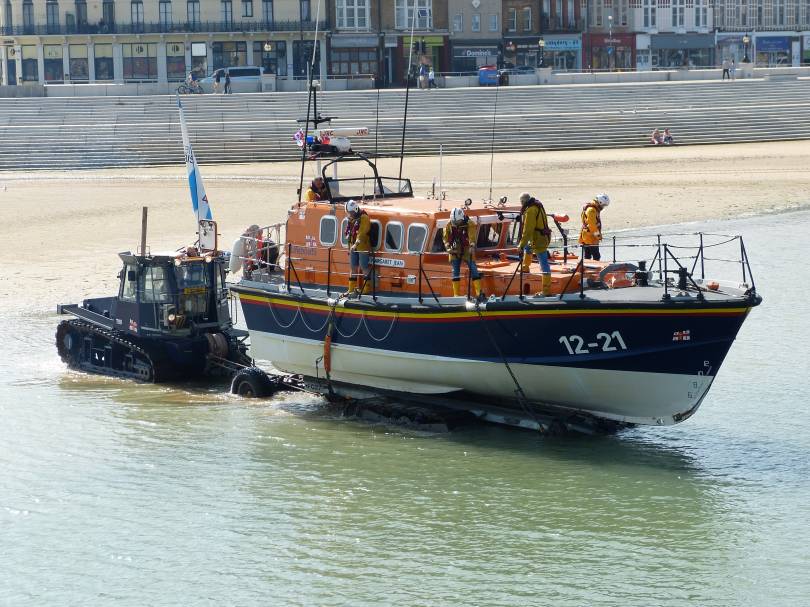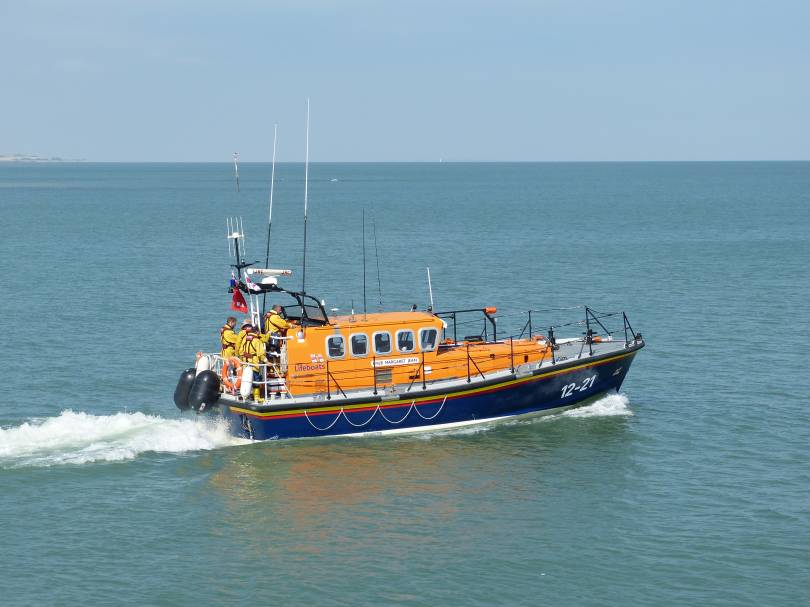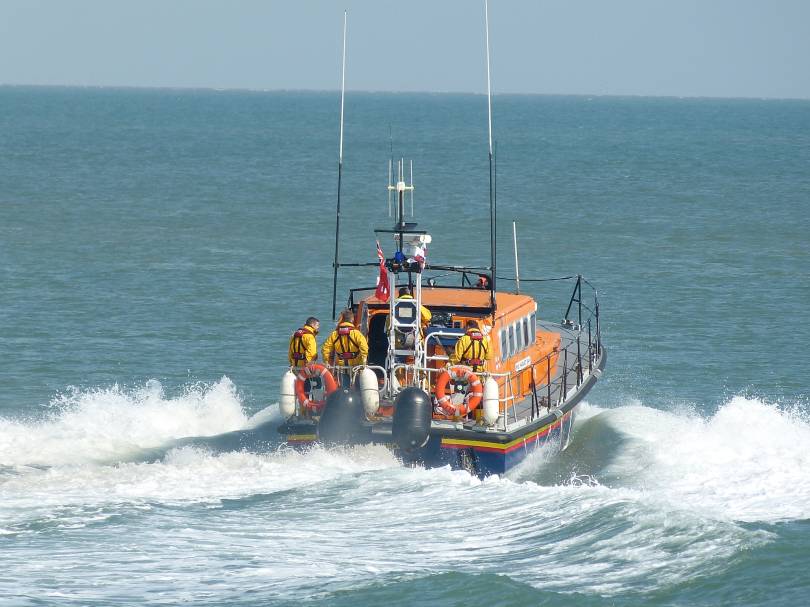 Sunday, 9 July 2017 - 22:33
Post 3970
Sea News, Dover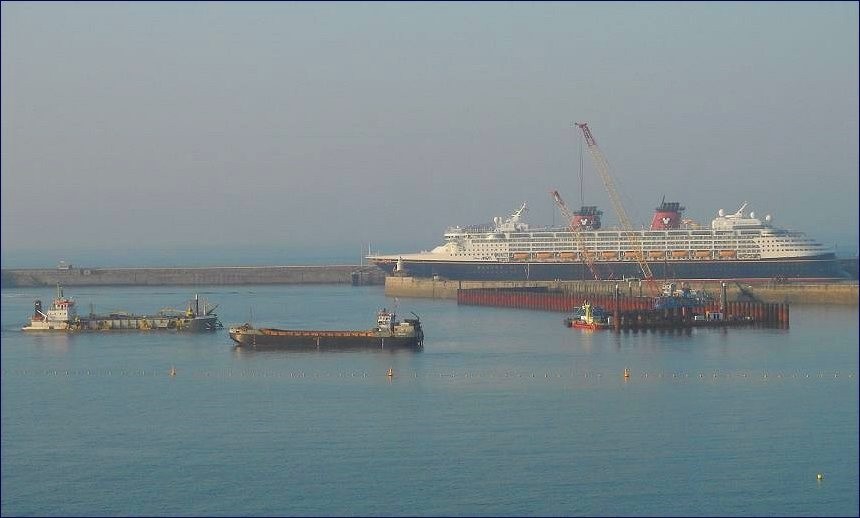 The magnificent Disney Magic amongst the DWDR working vessels earlier today.
Great pictures below Sarah. Great work..

Sunday, 9 July 2017 - 15:53
Post 3969
Sarah, Ramsgate
A few photos from Ramsgate taken recently.
Border Force Eagle
SC Amethyst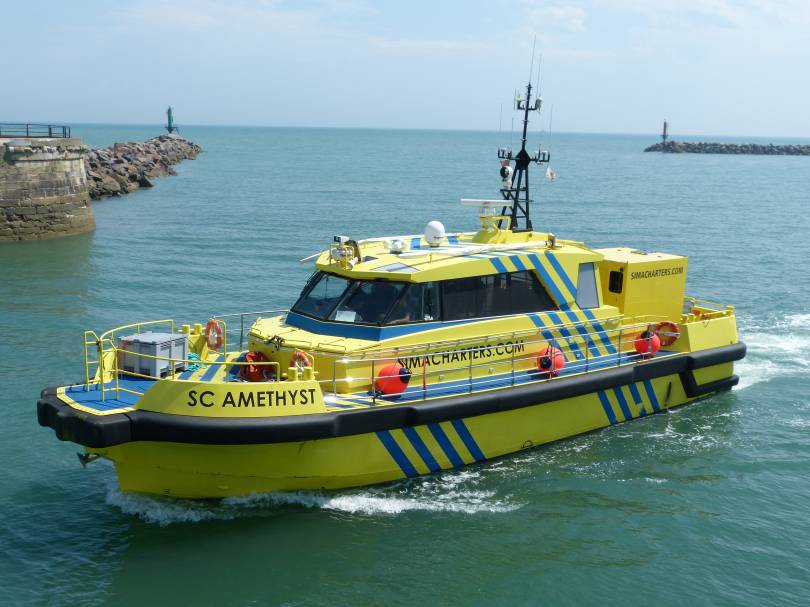 Abeko Server 3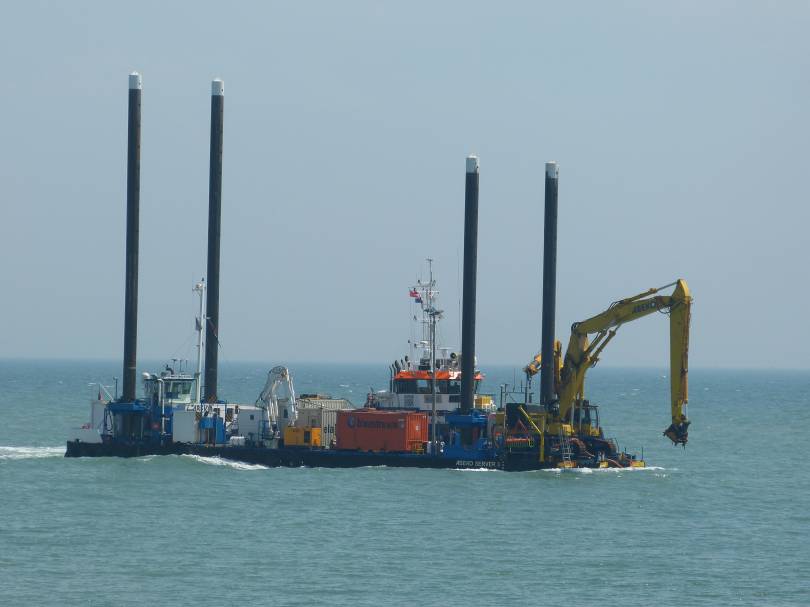 Estuary Elan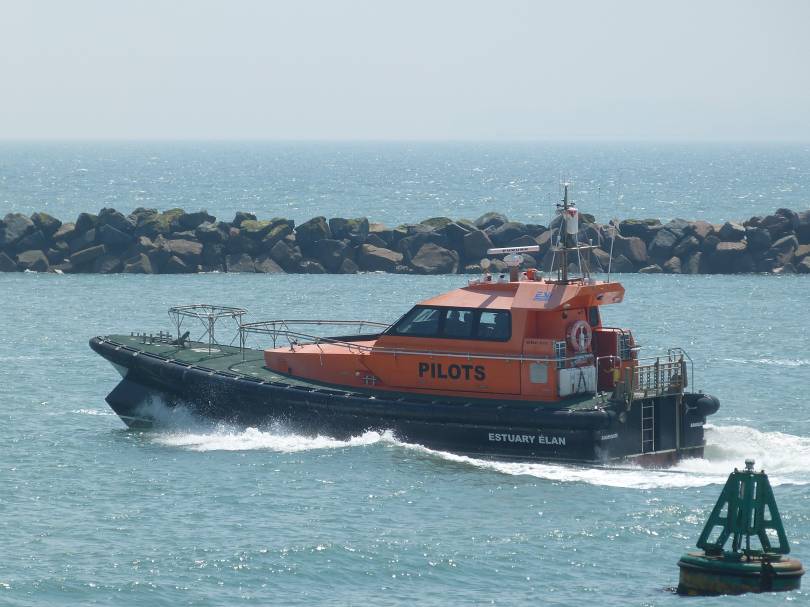 CWind Phantom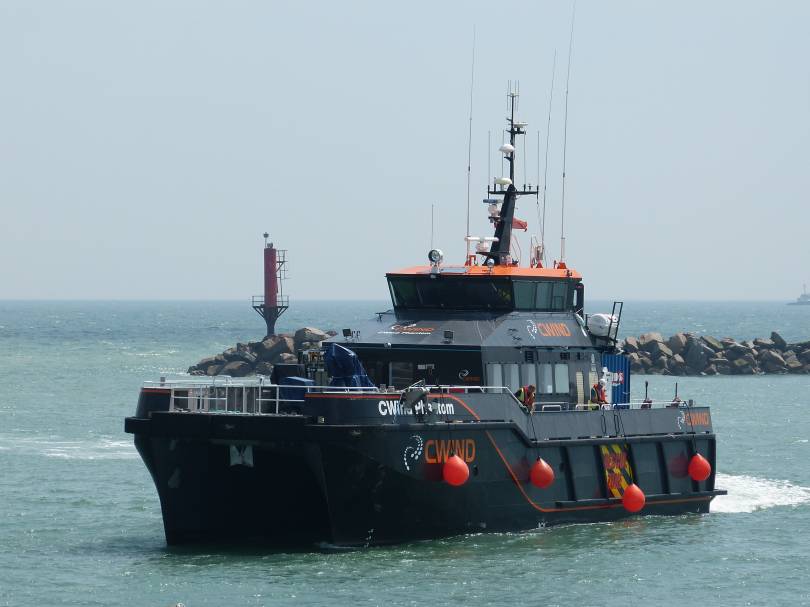 Sunday, 9 July 2017 - 07:48
Post 3968
Sea News, Dover
General Sunday Morning Round-up ...

We have had busloads of schoolkids here in Dover all week, staying at the Premier Inn I believe and all studiously studying along the seafront and beyond. Normally in Dover we have umbrellas to keep off the driving rain but not this year. Nosireee bob...these girls are using them to keep the burning sun off those delicate complexions..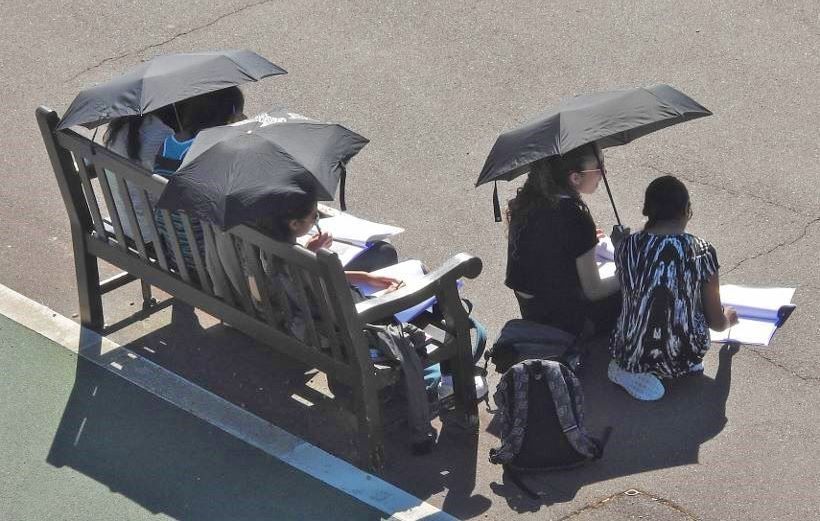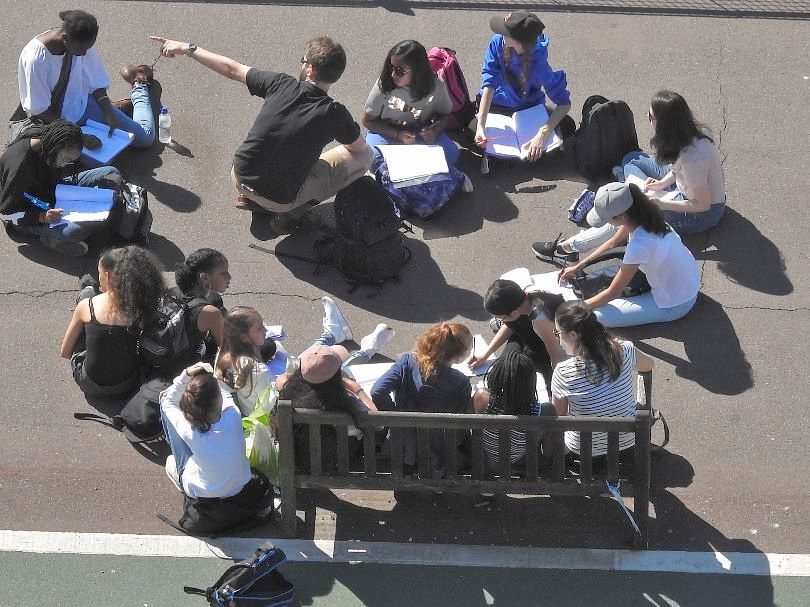 Well done those kidz... and teachers.
The piling goes on, a separate line of piling work here now as you can see...yes its the three wise men with Saga Sapphire as backdrop. Obviously we will have more piling coverage in due course .. the line increases all the time.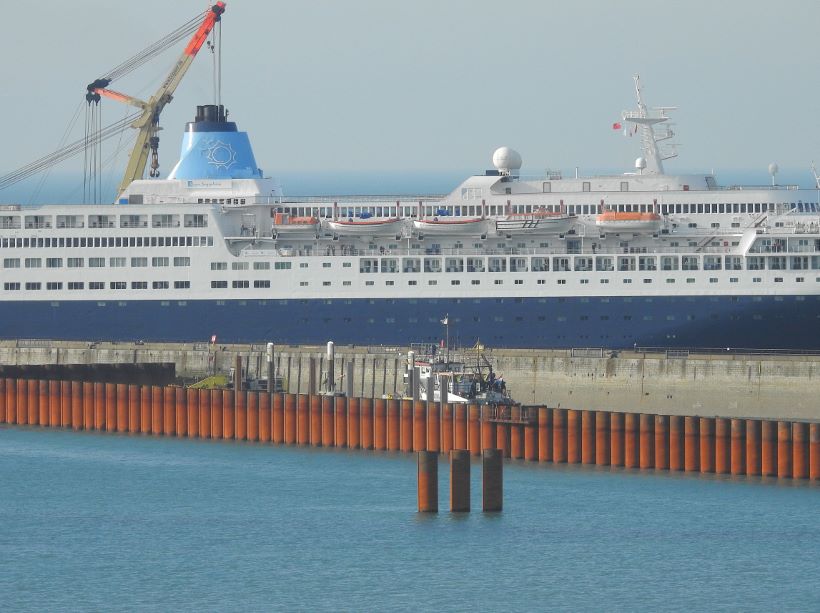 A final round-up of the wild seafront flowers, they are fading now fast. But this tangled web of glorious colour still fascinates.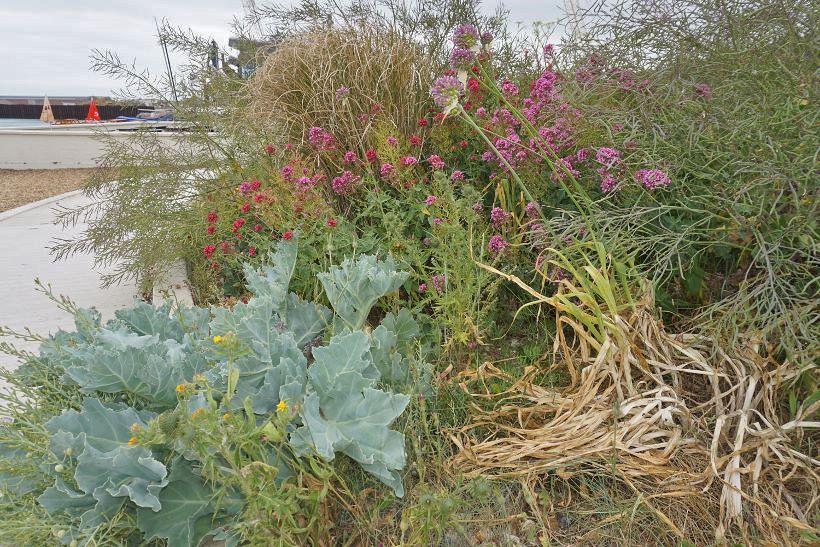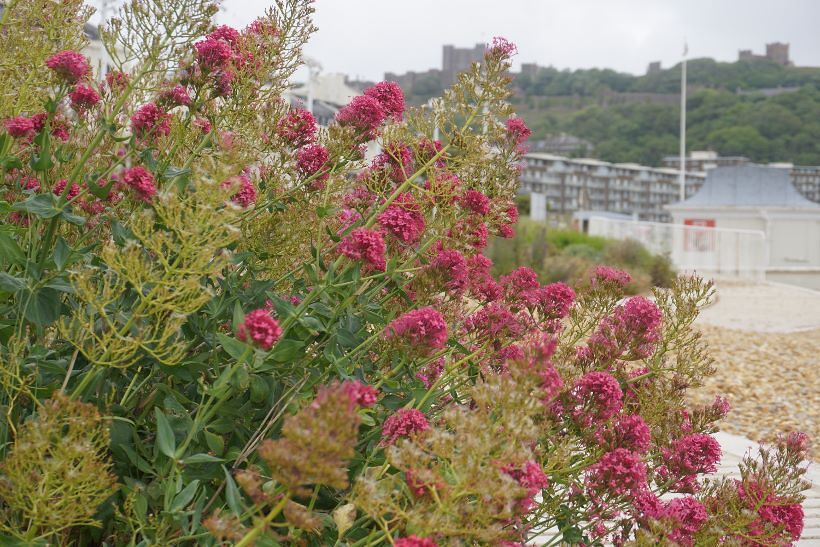 The magnificent Disney Magic is back in with us today. Wowser!


Well done Mike below. Interesting and wide collection there.

Cracking shots of the Calais Lifeboat Sarah. I think I have some of that very same lifeboat in the archives, must see if I can find them.

PaulB
Sunday, 9 July 2017 - 06:22
Post 3967
Mike J., Dover
On Saturday afternoon the Dutch coaster DERK came in from Cardiff with more DWDR piles & docked on the Prince of Wales.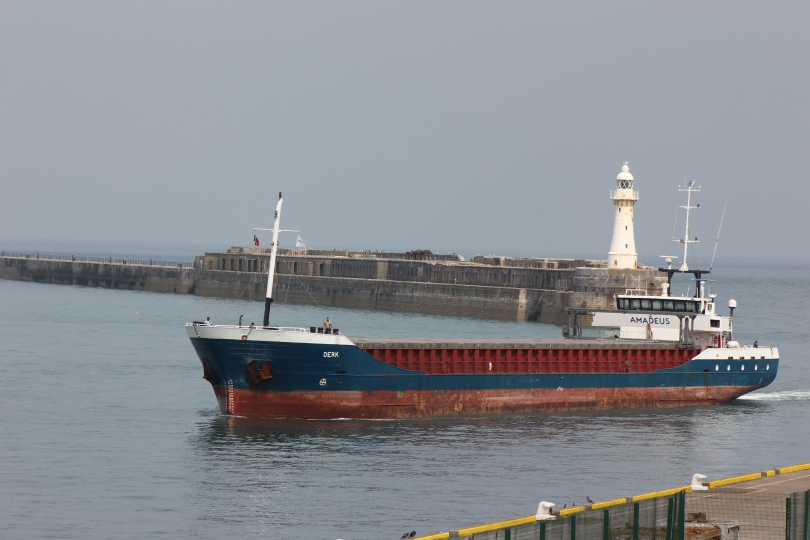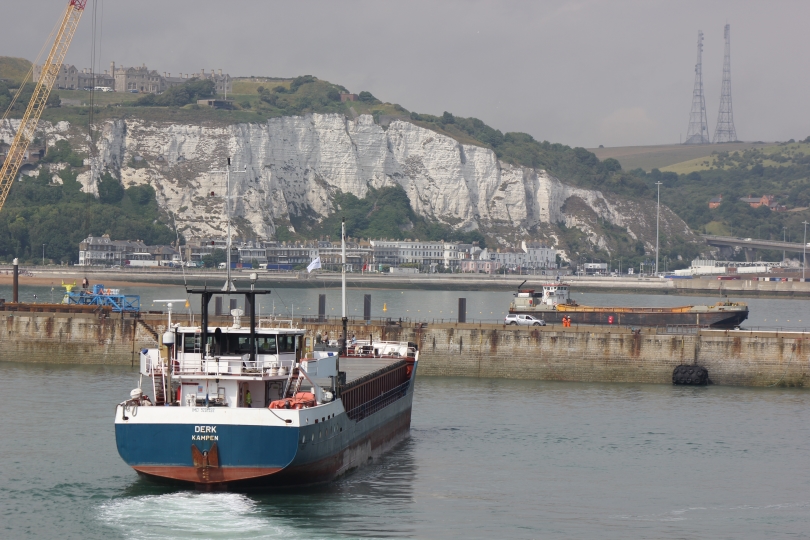 An earlier arrival was the attractive Dutch old-timer ZEELAND, Iíve not found out much about her yet.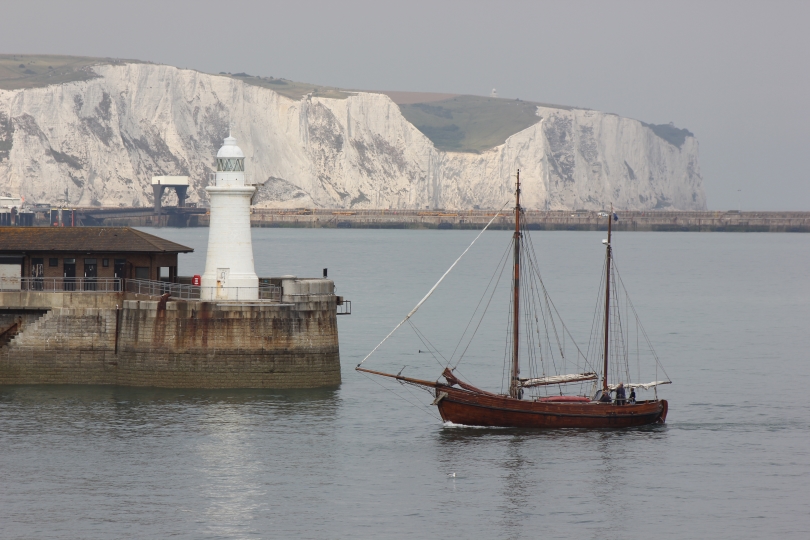 Soon after the arrival of the DERK the smart-looking crew boat ISLAND PHOENIX came in from the Folkestone area & is overnighting in the Tidal Basin.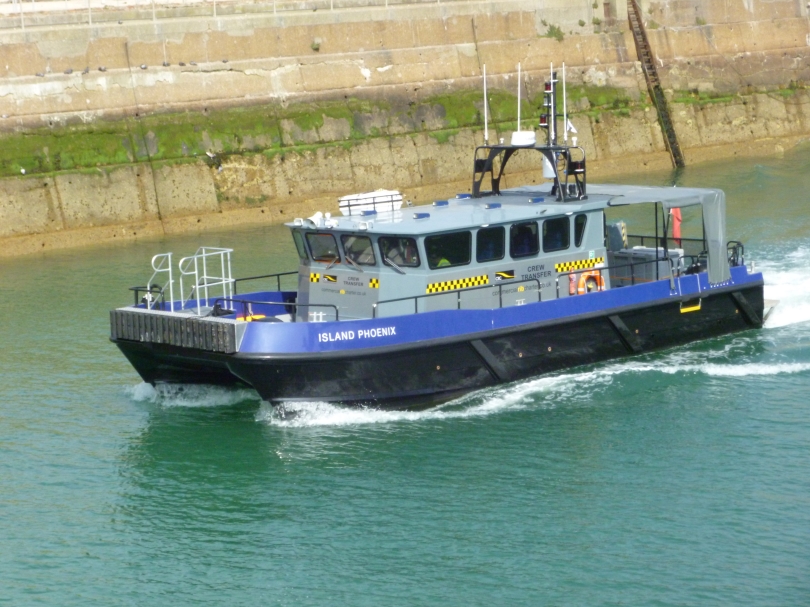 The odd-looking workboat TOPLOADER has been on the pontoon in the Tidal Basin for a few days.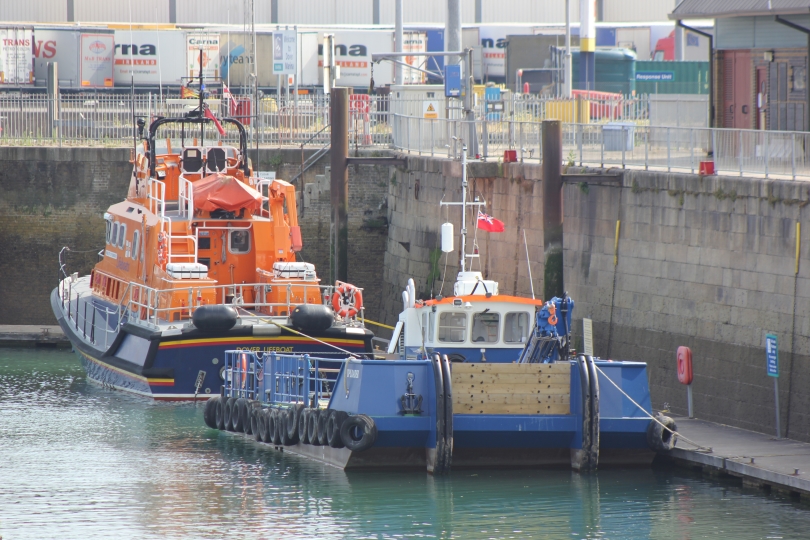 She is fresh out of the box & is on her delivery voyage from Meercat Workboats of Hythe [the Solent Hythe] to the Thames for her first job.
Saturday, 8 July 2017 - 23:52
Post 3966
Sarah, Ramsgate
Ramsgate & Dover had a visit from Calais Lifeboat on Thursday, below are some photos from the visit to Ramsgate.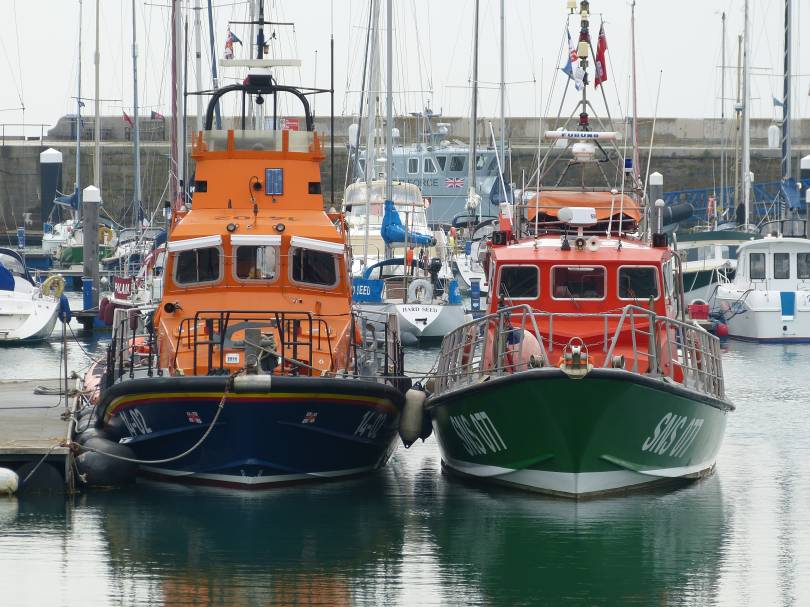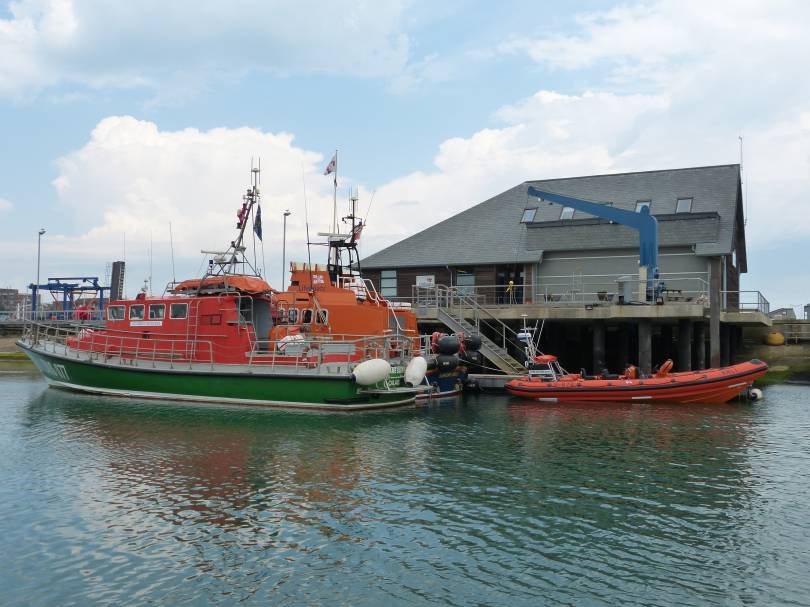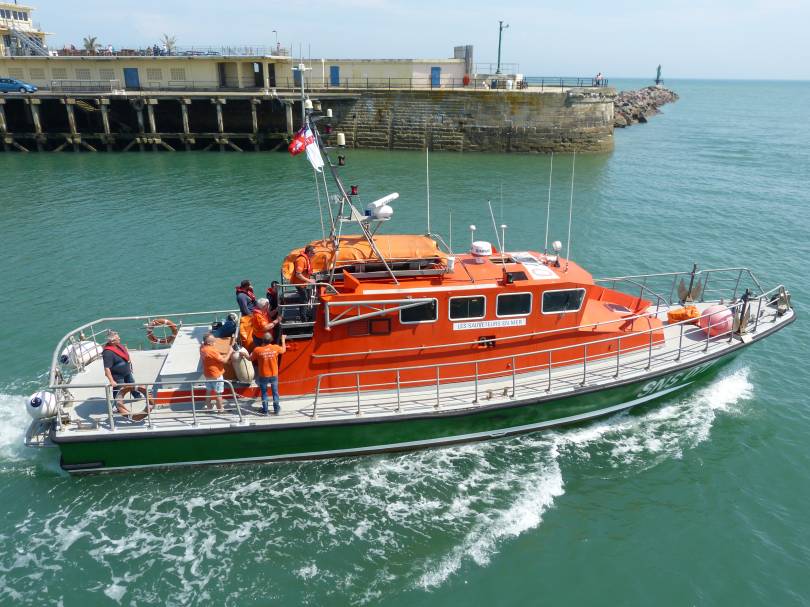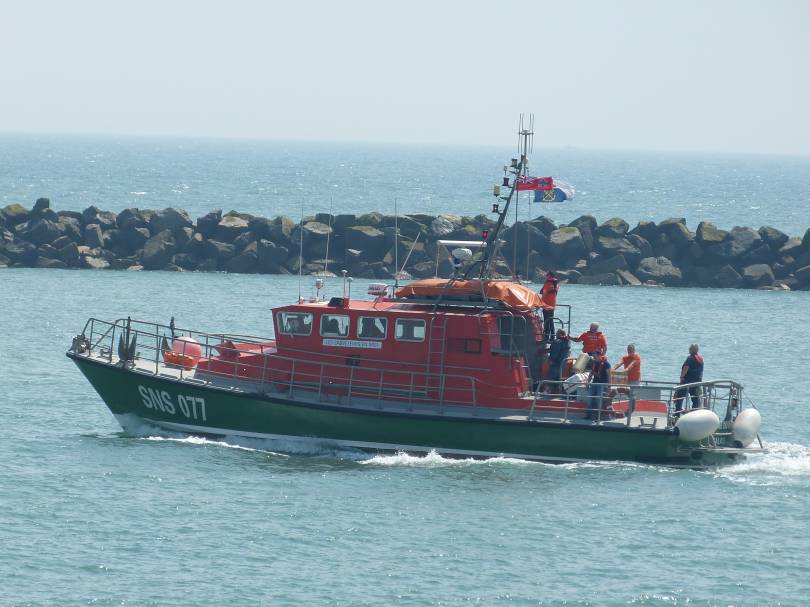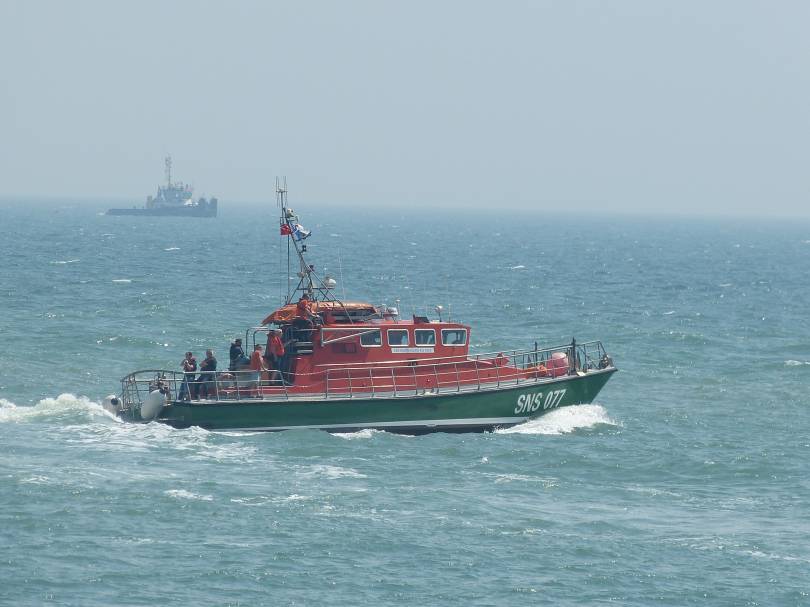 Loving the Dover Lifeboat photos guys



Saturday, 8 July 2017 - 09:14
Post 3965
Sea News, Dover
A couple of extra images from the DWDR now...taken on different days this week when the weather was so different. First we have dredger Sospan Dau, a vessel that keeps going night and day. In the background you can see the two ever industrious tugs from Holyhead Towing...LLanddwyn Island and Afon Goch.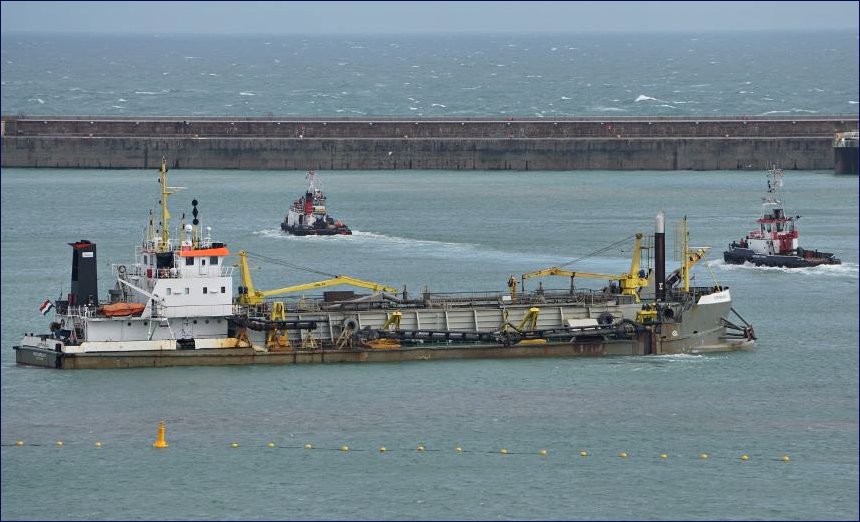 We have had Wadden 4 previously...well here we go...that's Wadden 1 in the foreground this time with a returning Sospan Dau again in the background. Working long into the evening light...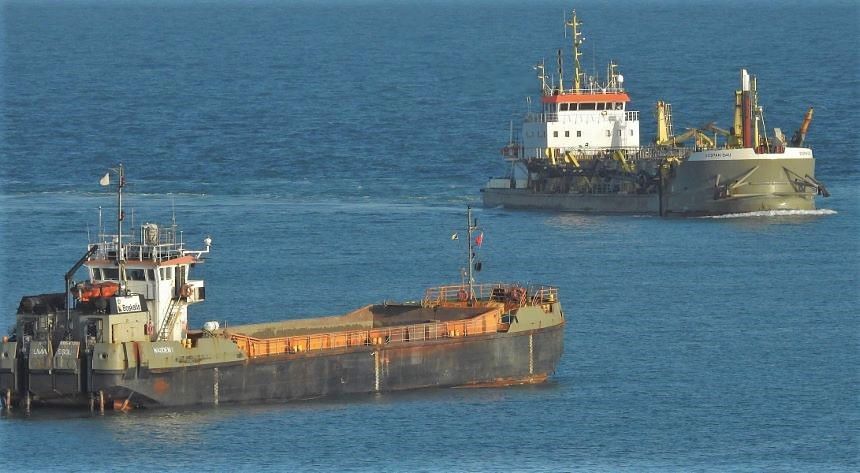 Saturday, 8 July 2017 - 06:39
Post 3964
Sea News, Dover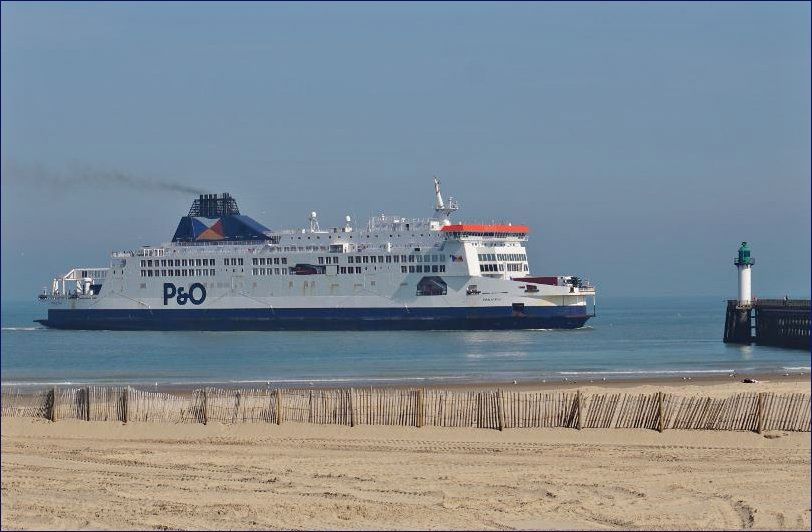 'ENGLISH CHANNEL FREIGHT VOLUMES IN FIRST HALF OF YEAR WERE HIGHEST EVER', SAYS P&O FERRIES
Release time: immediate
P&O FERRIES carried more freight across the English Channel in the first six months of 2017 than in any first half of the year in its modern history.
The ferry and logistics company's six ships on the Dover-Calais route transported 710,813 lorries between January and June. This figure represents a 10.4 per cent increase on 2016, which was the previous best ever year.
Janette Bell, Managing Director of P&O Ferries, said: "These record volumes illustrate the continuing resilience of the British economy and the vital importance of reliable and punctual cross-Channel transport to thousands of business in Britain and Europe."
"Our rapidly growing freight business is increasingly integrated across road and rail as well as sea. Many of the loads which cross the English Channel on our ships come via lorries from Central and Eastern Europe and we are also seeing more shipments via trains from Spain and the South of France."
"We expect growing populations on both sides of the English Channel to continue to drive higher freight volumes in the years ahead and our door-to-door service is ideally suited to the requirements of exporters across the continent of Europe."
P&O Ferries' six ships on the English Channel include the 47,000 ton sister vessels Spirit of Britain and Spirit of France, which have twice the capacity of an ordinary ferry with room for 160 HGV's and 180 vans. Items transported in large quantities on P&O Ferries' English Channel fleet include fresh fruit and vegetables, wine and beer, white goods, building materials and components for production lines.
P&O Ferries is a leading pan-European ferry and logistics company, sailing on eight major routes between Britain, France, Northern Ireland, the Republic of Ireland, Holland and Belgium. It operates more than 20 vessels which carry 10 million passengers, 1.6 million cars and 2.2 million freight units every year.
Together with its logistics division, P&O Ferrymasters, the company also operates integrated road and rail links to countries across the continent including Italy, Poland and Romania. A P&O Ferrymasters-owned rail terminal in the northern Romanian city of Oradea, which will facilitate the onward movement of goods to Britain from the Silk Road, became operational last year.
ENDS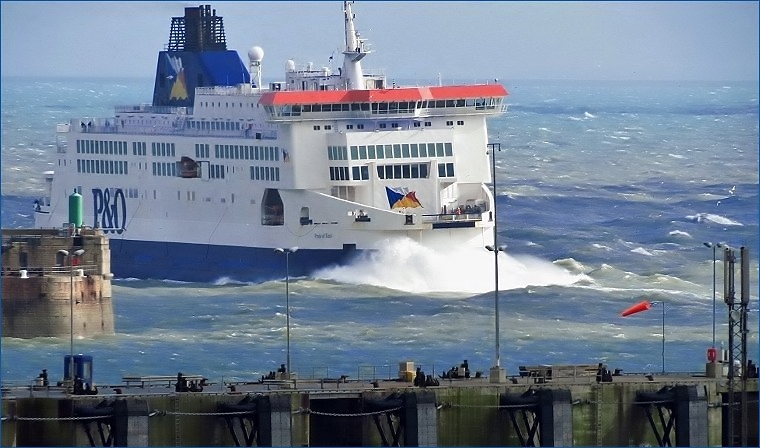 Brilliant work above there from P&O Ferries. Lets keep this freight rolling...

Many thanks to the guys at P & O for the info.
The pictures show the Pride of Kent. Top shot shows the ship recently approaching the Port of Calais, the second one as she approaches the Port of Dover.

Friday, 7 July 2017 - 06:49
Post 3963
Sea News, Dover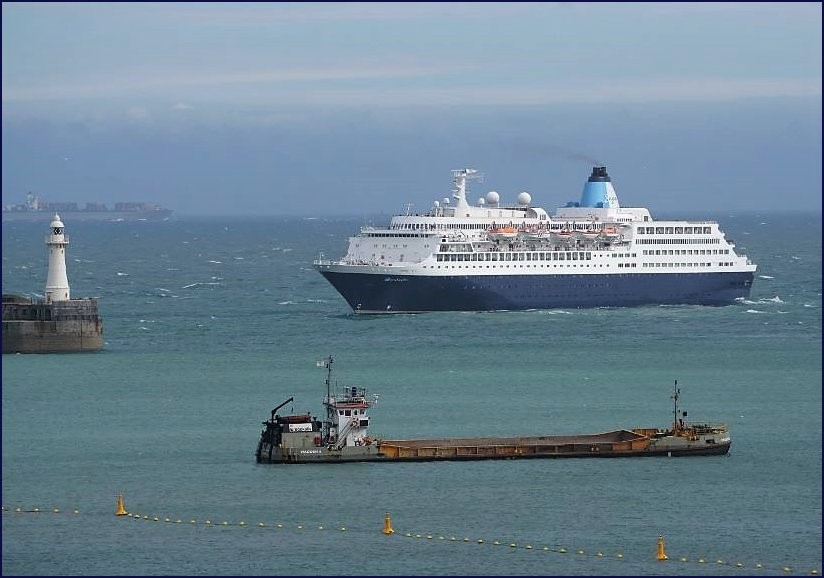 As promised here we are with a pic of the departing Saga Sapphire on a gorgeous Monday evening when the colours were just right. She was off on a four day/night cruise to see and enjoy the cafes and canals of Amsterdam .. so that was an easy trip, not too strenuous. That's the hard working barge Wadden 4 again in the foreground.
The following morning saw some swirling fog as Esmeralda (The Bells! The Bells! ...I said I wouldn't do that any more ...

) arrived with us here at the Port. That would be tuesday. Ed had a better pic of Esmeralda further down page see 3959.
PaulB.
Our frontline has a bigger role than ever ...says Charlie Elphicke MP.
_____________________________________________________________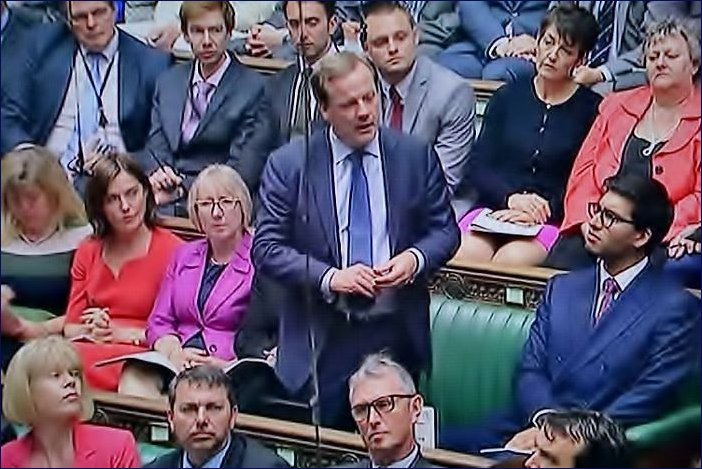 Leaving the EU is a monumental change as well as an incredible opportunity for our nation. In order to achieve the best possible Brexit it is essential we are ready on day one.
Nowhere will our preparations be more vital than here at the Dover & Deal frontline. We face two great challenges. First making sure our customs checks are ready so tourists and trade continue to flow freely. That's why working with industry groups I have put together a detailed report for Government on how Britain can be prepared for every eventuality of leaving the EU. It is likely we will be leaving the single market and the custom union. If so we must make sure we are fully prepared so we can prove predictions of queues to the Channel Ports totally wrong.
Second we must ensure security at the border is stronger than ever. We must counter people trafficking, illegal immigration and terror threats. Last Summer we achieved so much when the Jungle was dismantled. It was a great success. It reduced pressure on the Dover border. Yet even so 50,000 illegal migrants tried to break into Britain last year. That's some 150 a day stopped by frontline border officers. 10 lorries were fined every day for having illegal migrants on board. Yet we also know from the stories of migrants landing on our shores in small craft that many more may be arriving undetected.
So we cannot afford to be complacent. With signs of attacks on tourists and truckers at Calais we must act now to ensure the problems of ast Summer are not repeated.
This underlines once again why we need more investment at our border. With so many migrants trying to break into Britain, our officers on the frontline are being put under intense pressure.
At Dover, they see thousands of trucks and cars pass every day. They use their experience to pick out suspect vehicles. They do an amazing job. Yet the smugglers and terrorists are getting ever more sophisticated.
So we need to boost our border force with the technology, data and people they need to protect our country and our trade.
I have set out the many ways of funding this investment. We can clamp down on tax dodging at the border. We can introduce a £10 visa waiver scheme like they do in the US. We can seize the traffickers' ill-gotten assets.
However we do it, it's clear we have no choice but to boost the borders budget. With Brexit fewer than two years away, we need to show we are serious about being fully prepared at our border. That's why I have been working with industry groups to plan ahead so we are ready on day one. We can make Brexit a massive success - but only if we're fully ready for it.
Ends
Thanks to local MP Charlie Elphicke for the above.

Thursday, 6 July 2017 - 06:31
Post 3962
Sea News, Dover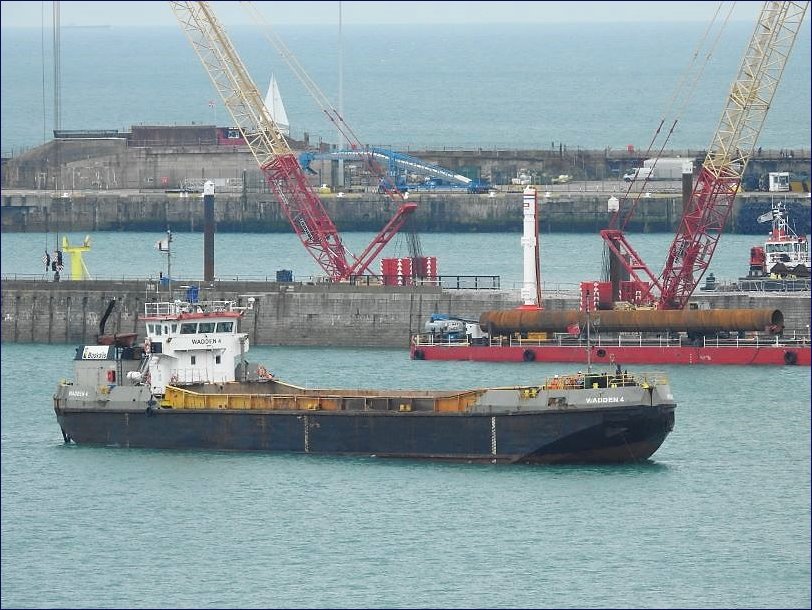 Some pictures now from the past few days...the Wadden barges are back with us and working hard, as is the our ol friend the dredger Sospan Dau, all working very hard taking spoil out of Port. That's Wadden 4 above...and below we have Sospan Dau manoevering around the harbour with Saga Sapphire in the background. Will have a pic or two in due course of Saga Sapphire leaving us...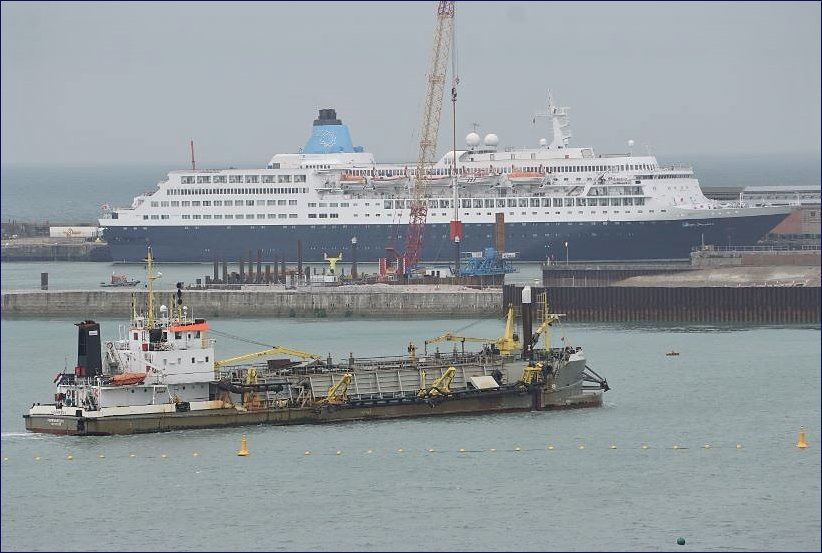 Nice pictures below there Patrick. Great stuff!

Wednesday, 5 July 2017 - 10:56
Post 3961
Patrick, Marine Parade
Another shot of the Dover Lifeboat on exercise tonight, with RNLI rib alongside having completed their 'shore rescue'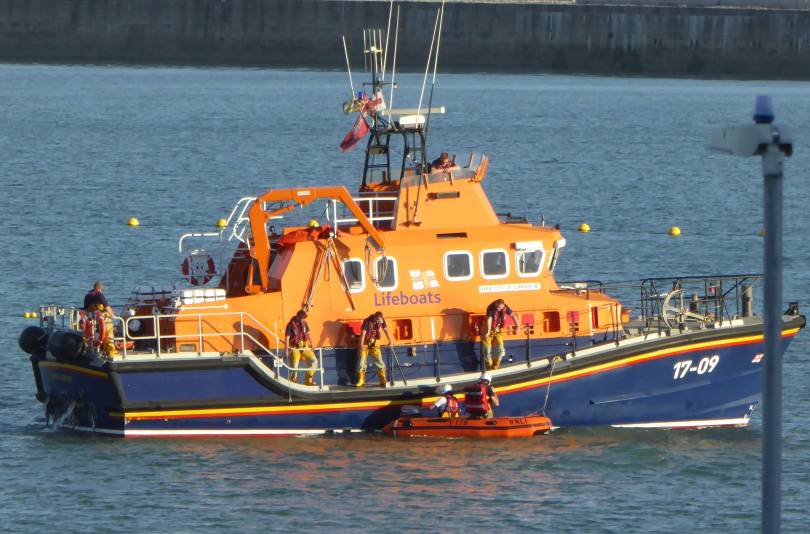 Tuesday, 4 July 2017 - 20:43