Thursday, 18 October 2018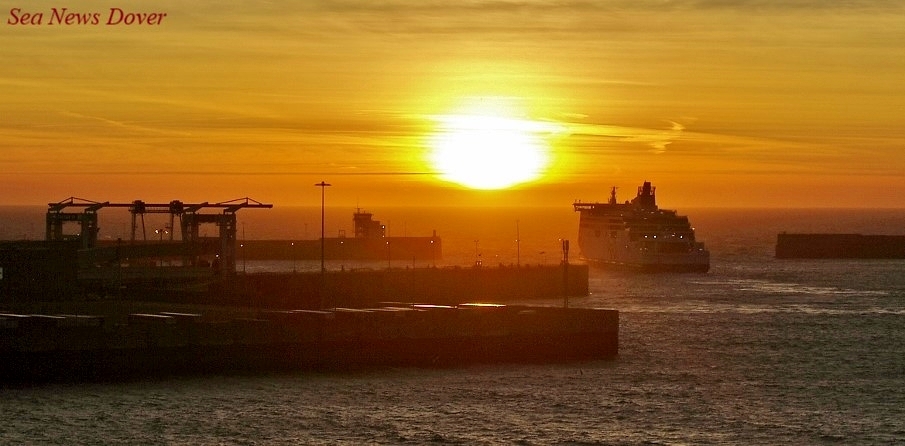 The Port of Dover with early ferry.

WWW.DOVERFORUM.COM/SEA-NEWS
Featuring all the ships that come and go and work at the Port of Dover with further coverage of the surrounding ports both sides of the Channel. Click ADD YOUR COMMENT below to post direct, no membership needed.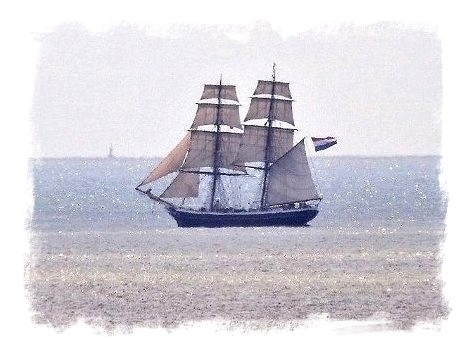 P&O: Schoolchildren mark WW1 see 5816.
Lower Thames Crossing boost..5812.
Dover Museum's revitalisation see 5807.
Port of Dover: Refrigerated Cargo Terminal .. software for 5801. Latest NATO also 5801.
Port of Dover: Great increase in summer traffic 5795.
Russian and shadow 5785.
The Waverley paddle steamer 5778...
New SAGA Ship launching in Dover see 5776.
P&O: To Rome on Horseback 5759.
DOUG BANNISTER: New Chief Executive Port of Dover see below 5734....
Merchant Navy Ceremonial images also 5734.
Dover Regatta Rescue incident plus .. see 5713.
Dover Regatta pictures Lifeboat etc..5716, 5717, 5718, 5720.
DFDS Expansion: More New Ferries on order... see 5693 see also 5500 and 5381.
Excellent tourist season for P&O Ferries see 5649.
VSBW Port of Dover - Women at Work 5638.
P&O Second Female captain see 5107. Also see latest 5570.



NEW:

For instant access to the items above - type the post number in the Search Engine below.



Sea News Dover : Use our SEARCH ENGINE below to find all sorts on the SEA NEWS pages....
... more than 5800 nautical posts now.
Posts are welcome. Max of 5/6 pictures preferred although we can occasionally stretch that on special stories.
Sea News Editor Paul Boland - send info or pix to dover7@msn.com. Always welcome.
Type CRUISE VISITS in our SEARCH ENGINE below for news of the latest cruise arrivals.
NOTE:

We have added a new feature. This has resulted in some slight change to the numbering system on the posts. We needed to align data in order for us to be able to use post numbers in the Sea News Search Engine. For example..type into the Search Engine box the number 5734 if you want the story on Doug Bannister...and it will pop up for you. This will be very useful going forward. You can still search in the older way too. My thanks to long time ace colleague Chris Tutthill for enabling the extra feature. Chris runs our sister channel..dover.uk.com. PaulB
All pictures on these pages are the copyright of the owners and must not be reproduced without permission.
Post 5756
Mike J., Dover
On Thursday the large houseboat ST.MICHAEL was towed in from the Thames by the tug SPEEDWELL for a visit to Ramsgate's slipway.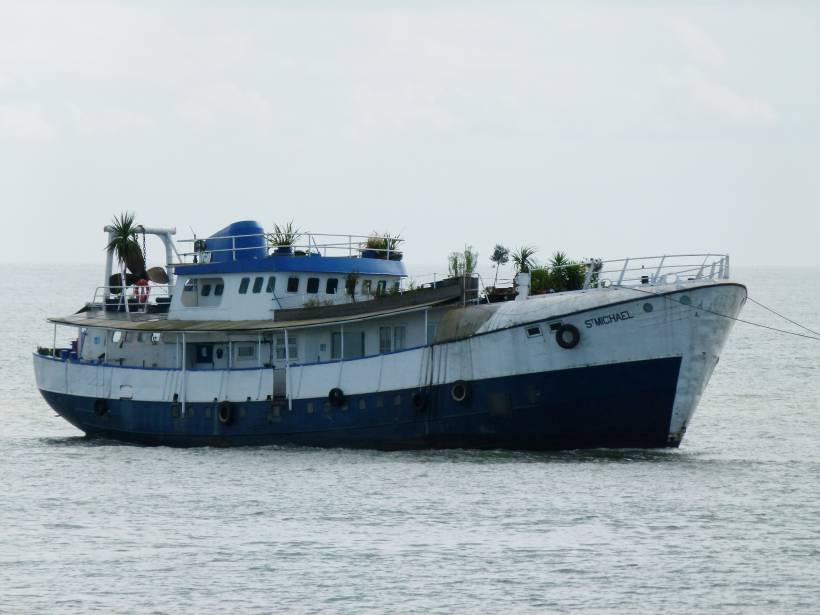 They were met by the Ramsgate fishing boat SILVER LINING who assisted with manoeuvering the tow thru the harbour entrance.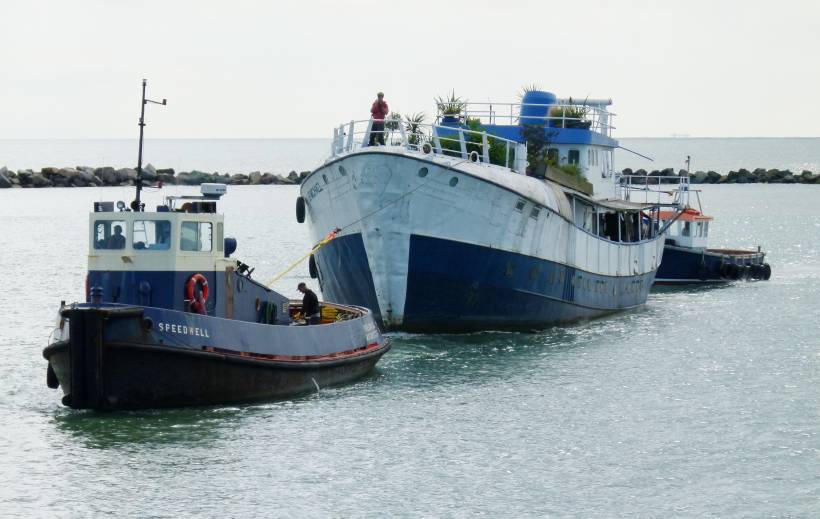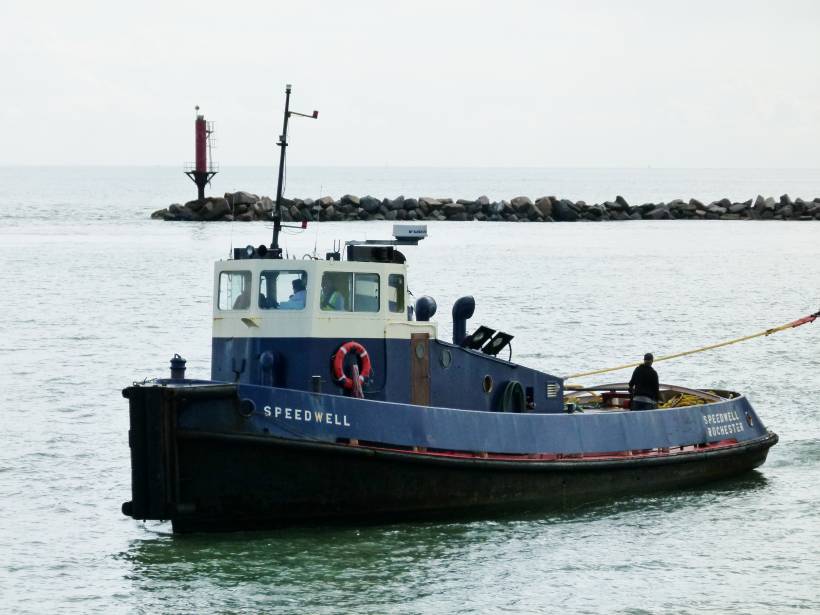 The ST.MICHAEL is a former Lowestoft trawler, Belgian-built in 1974 & converted to a houseboat in 1994 & still carries her fishing vessel name & fishing registration number LT326.
Her garden seems to have survived the trip down from the Thames, other photos show her with statuary on deck in London.
The SPEEDWELL was built in 1968 for service on the Gloucester & Sharpness Canal but is now operated by Medway-based Kent Marine Towage who have a small but interesting fleet.
Above the bows of the SPEEDWELL as she enters 'Sea News' correspondent Andrew Humphreys can faintly be seen.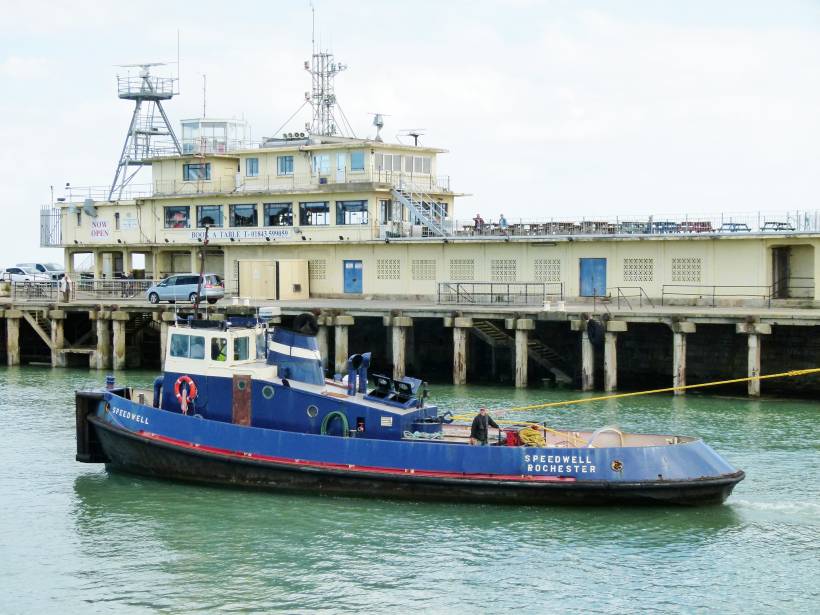 .
Saturday, 15 September 2018 - 23:05
Post 5755
Sea News, Dover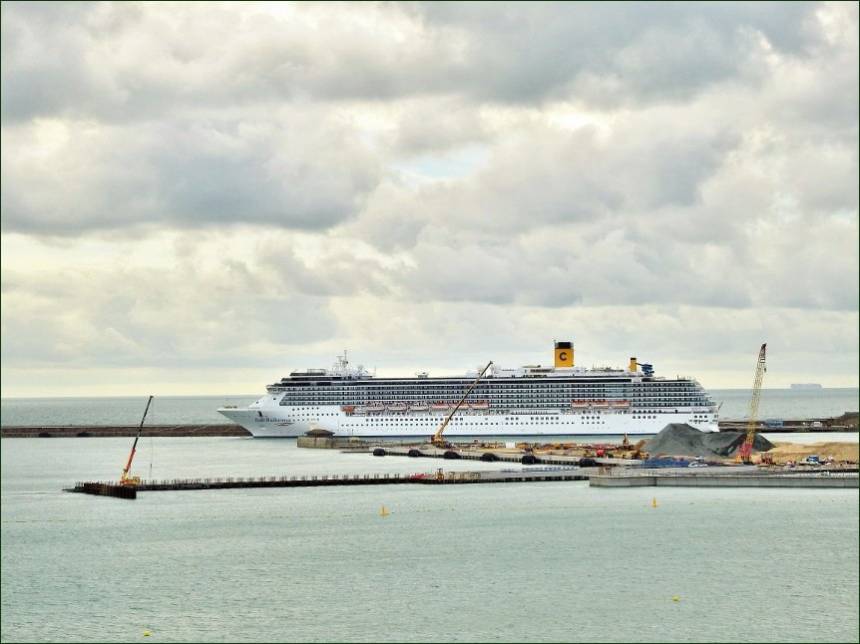 Just a general round-up now of some of the visiting cruise ships from the past few days. Its been a very busy time for sure, so we haven't included all...as yet. Top shot there shows the super exotic Costa Mediterranea resting on a blustery day amongst all the new development. Quite a ship as you can see, pictured above there earlier in the week.
Below she provides a glamourous backdrop for the departing Pacific Princess.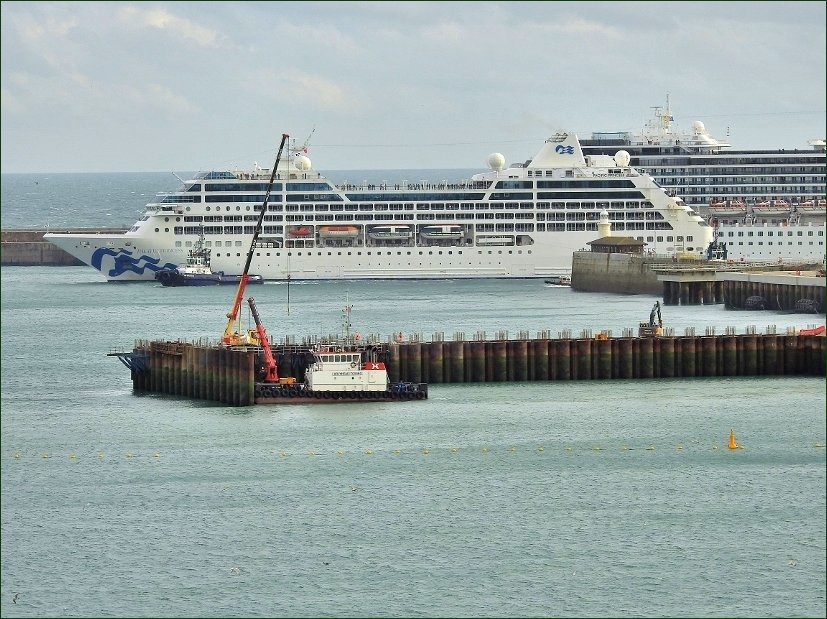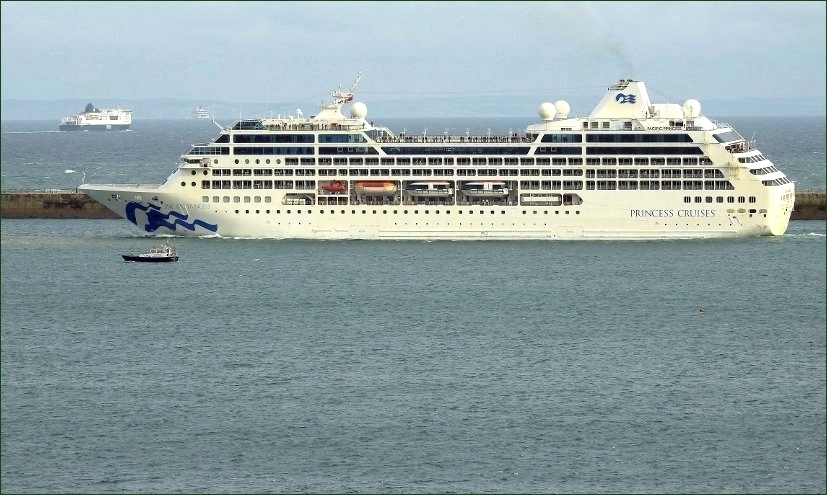 Taking the eastern exit...
Also in this week was the Pullmantur Zenith and there she is below...the second picture from a previous visit.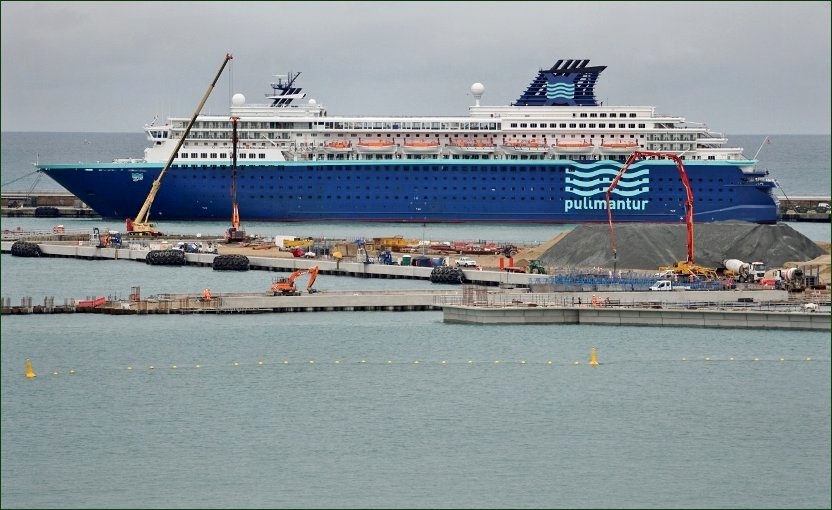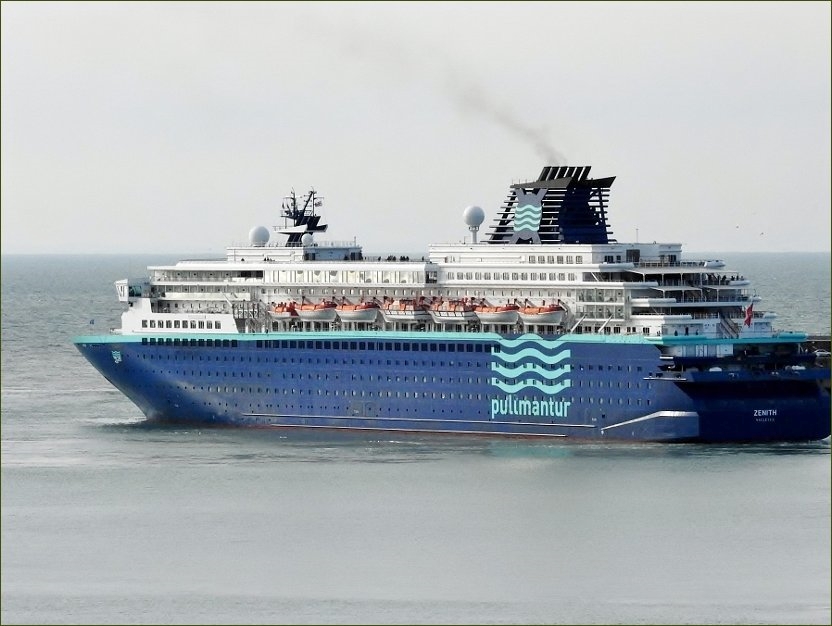 Thanks for the comments Patrick...nice shot below there too.

PaulB
ps: Two interesting cruise ships in today too...the all-new Seabourn Ovation and also Prinsendam. A very exciting combination.
Saturday, 15 September 2018 - 07:32
Post 5754
Patrick, Marine Parade
Great pictures all round from Sarah, Mike & Paul. Superb action shots there too. As usual many thanks to Colette for keeping us all alert for the forthcoming cruise visits.
'Saga Sapphire' alongside CT1 yesterday awaiting new influx of happy cruisers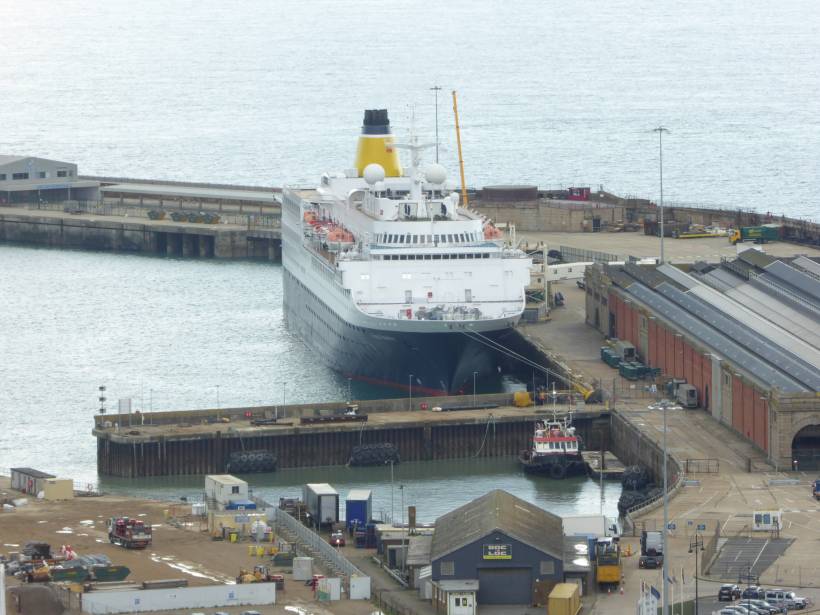 Friday, 14 September 2018 - 18:37
Post 5753
Sea News, Dover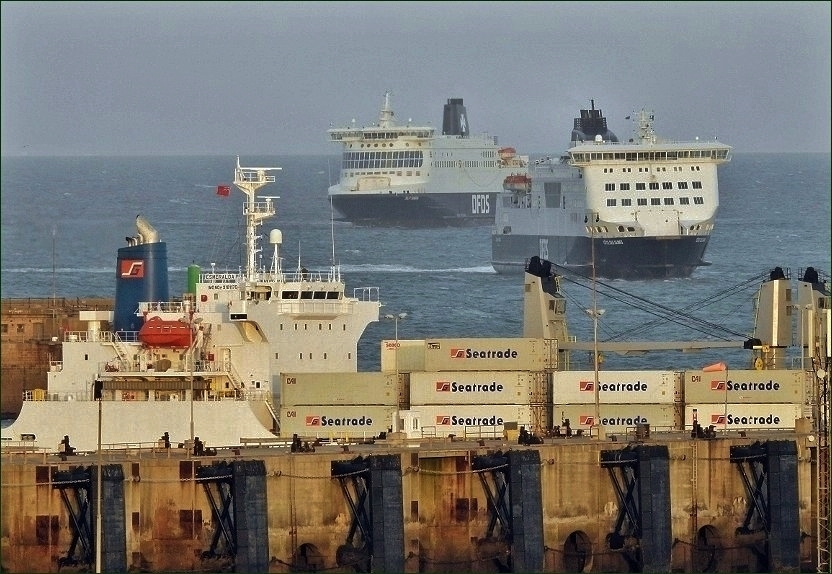 Spotted Esmeralda as she began to glide across from the Cargo Terminal just recently...the ship is partially hidden above there as she drifts into view, while in the background two DFDS ferries approach. The first one is the Cote des Dunes and the distant one is...the Delft Seaways.
In harmony with the picture currently at the top of page, we can see below Esmeralda making her turn with the aid of the tugs Doughty and Dauntless ( Doughty just out of shot in this one). And then away she goes...Hamburg being the destination this time..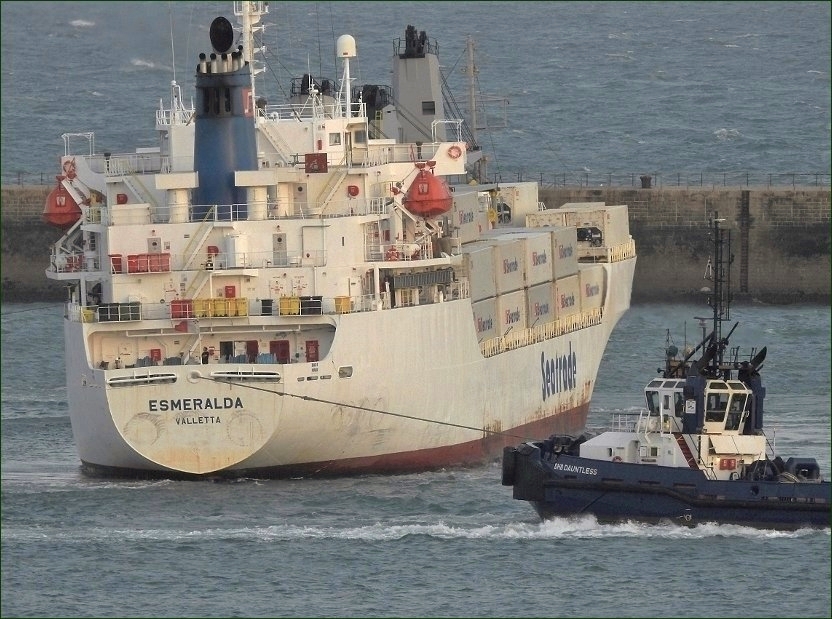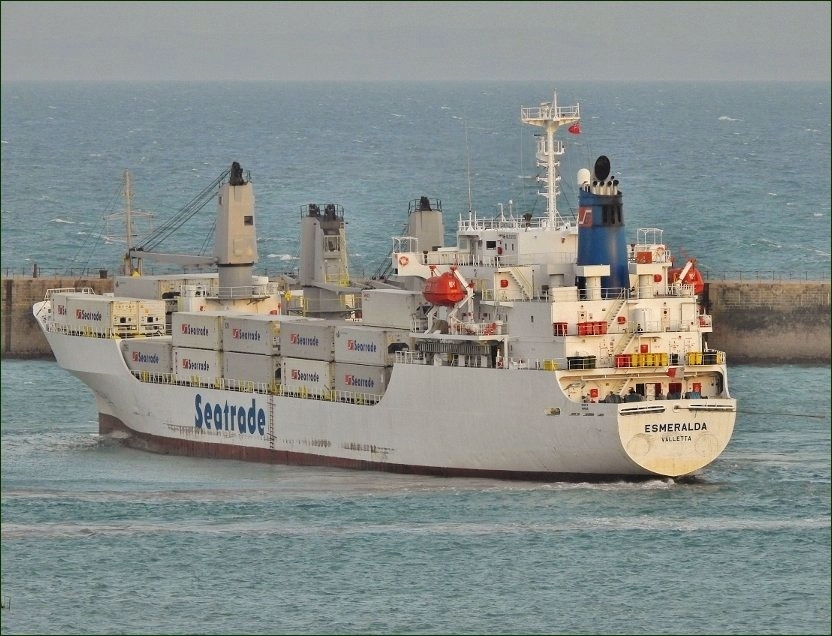 Absolute cracking pictures below there from Sarah in 5751. Blinders! Great to see those for sure...Dont miss those...

Thanks for that info Mike.

PB
Friday, 14 September 2018 - 04:22
Post 5752
Mike J., Dover

Excellent sequence from Sarah of the Heritage Days at Ramsgate.

Astern of her, on the pontoon, is the SAINT DAVID.
I wonder how many of the onlookers knew that she once flew the Swastika ?
More info if you put SAINT DAVID into the Sea News search box.

Catching up after being away from the computer for a few days I was most surprised to see that the SOUTHERN QUEEN who used to run trips at Dover before moving to Sandwich has sunk, together with another 'trip boat'
The SOUTHERN QUEEN has been refloated.

Photos on the 'Dover Marina.com' Facebook page.

Friday, 14 September 2018 - 01:10
Post 5751
Sarah, Ramsgate
USN P22 once a resident in the inner harbour visiting Ramsgate from Sandwich for a couple of Heritage Days.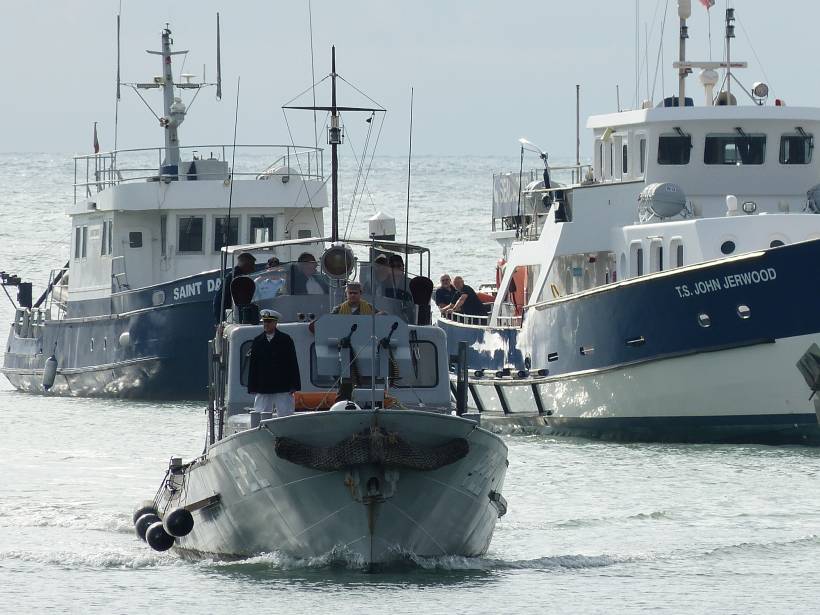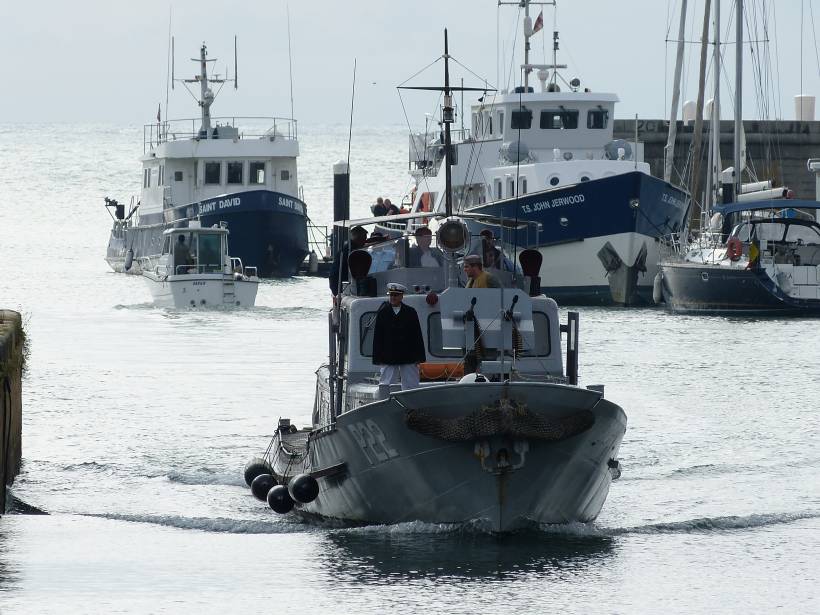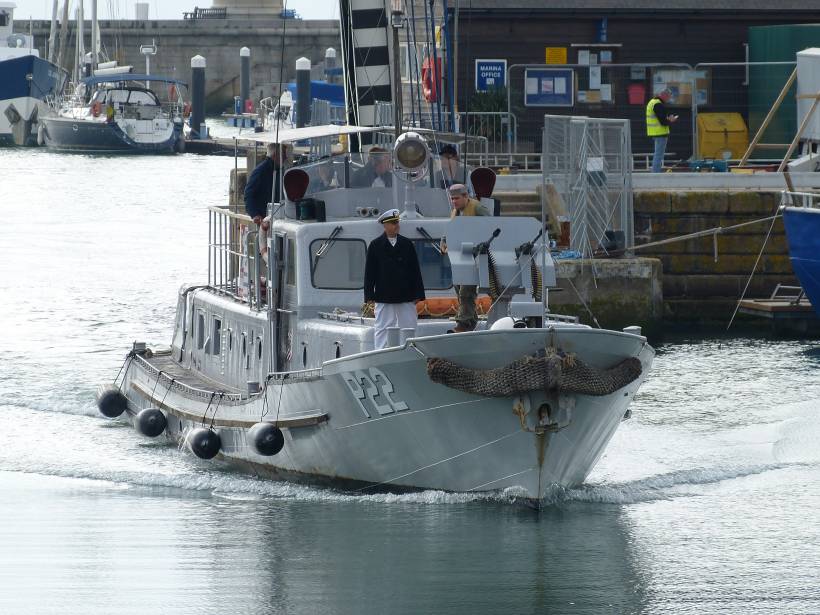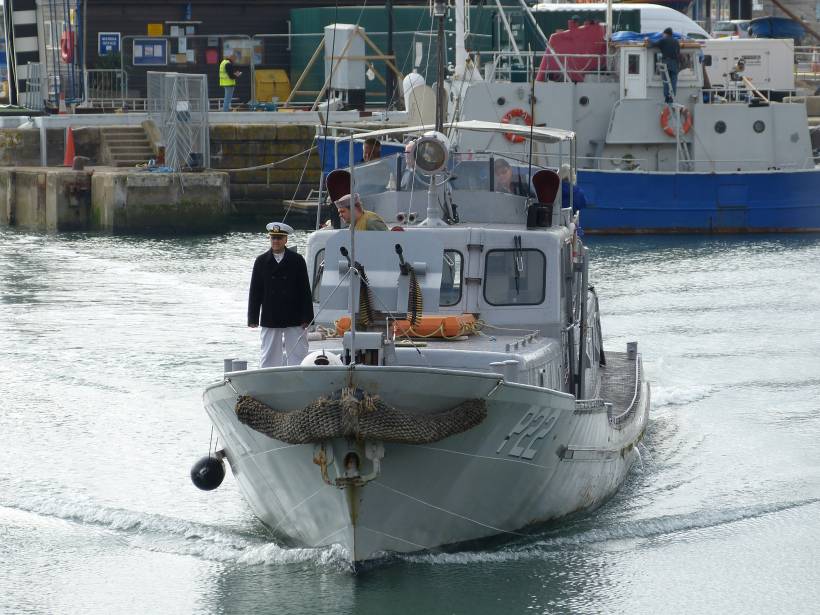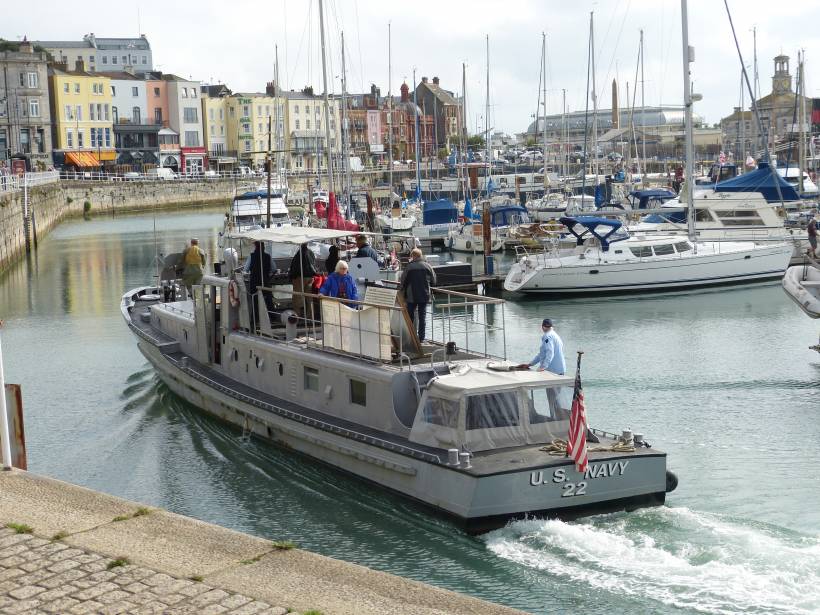 Thursday, 13 September 2018 - 23:05
Post 5750
Sea News, Dover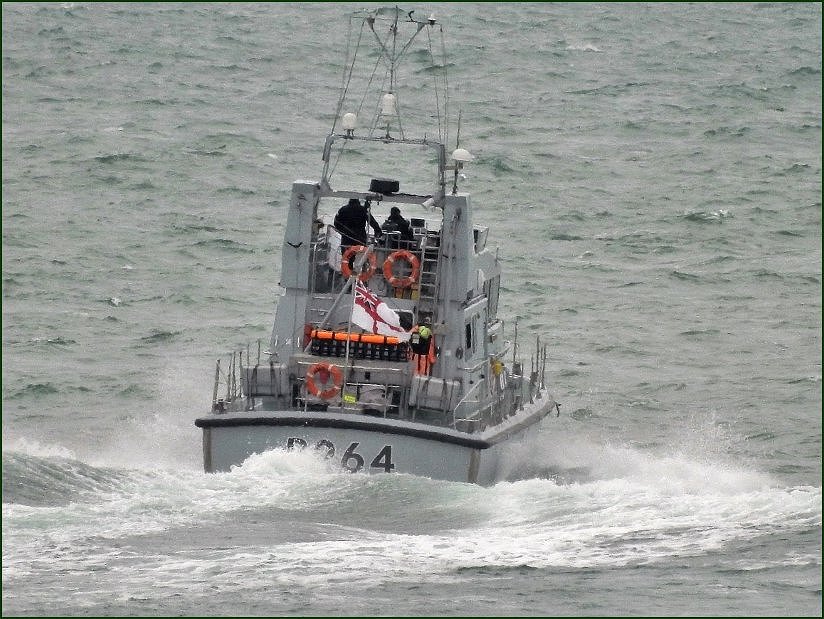 You will have seen our picture shown yesterday of HMS Archer arriving in the blustery conditions of tuesday...well we just caught her departure by happy accident yesterday wednesday and there she goes above. Just saw her at the last minute so the picture is quite long range. She turned west eventually...hopefully the medical emergency is all sorted and all are well and okay onboard.
Hark back now to a few days earlier and we see the arrival of the self discharging sand carrier Bulknes. The vessel is remarkably similar to the previous ones of the same ilk... Sandnes and Splittnes. You can find them using our Search Engine above and you will see the similarities. An assorted collection below...finishing with the late night discharging...hopefully all can see that one clearly.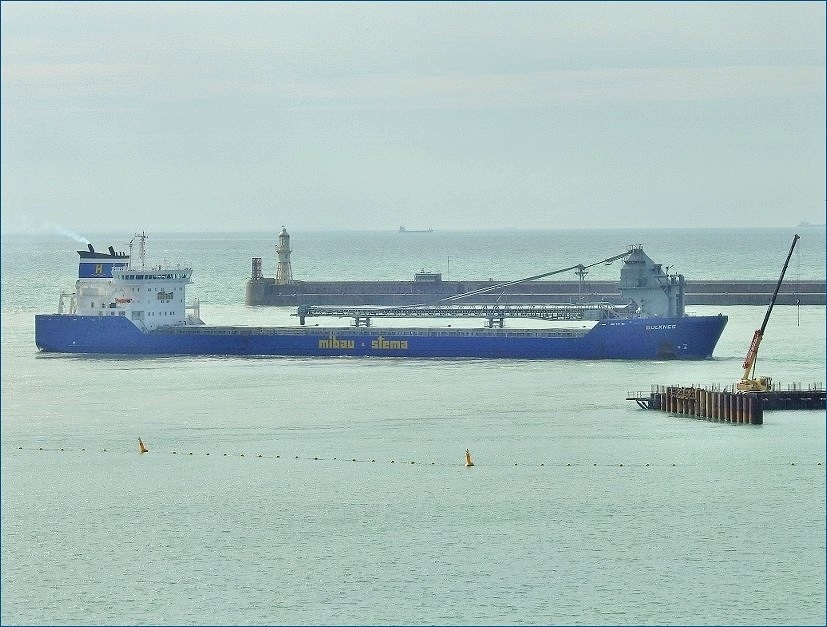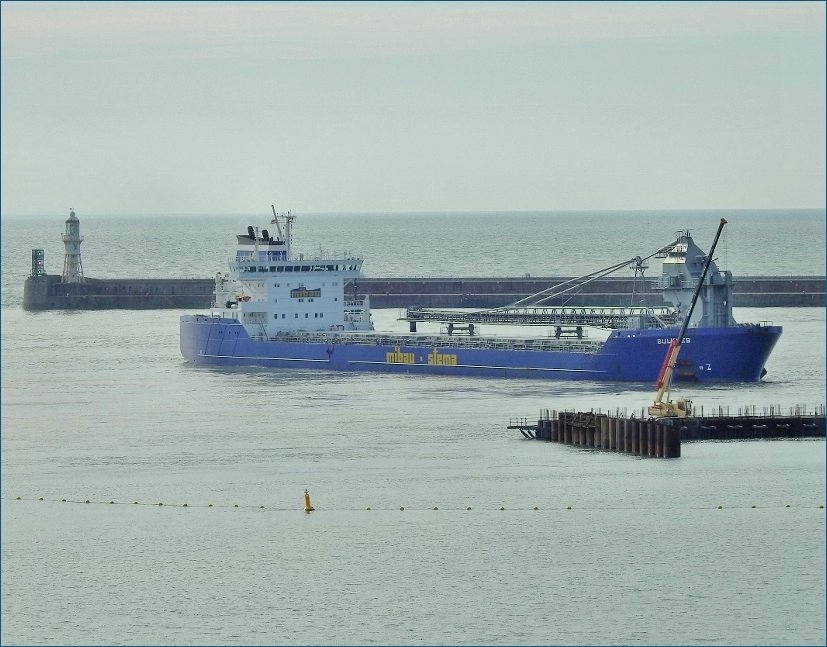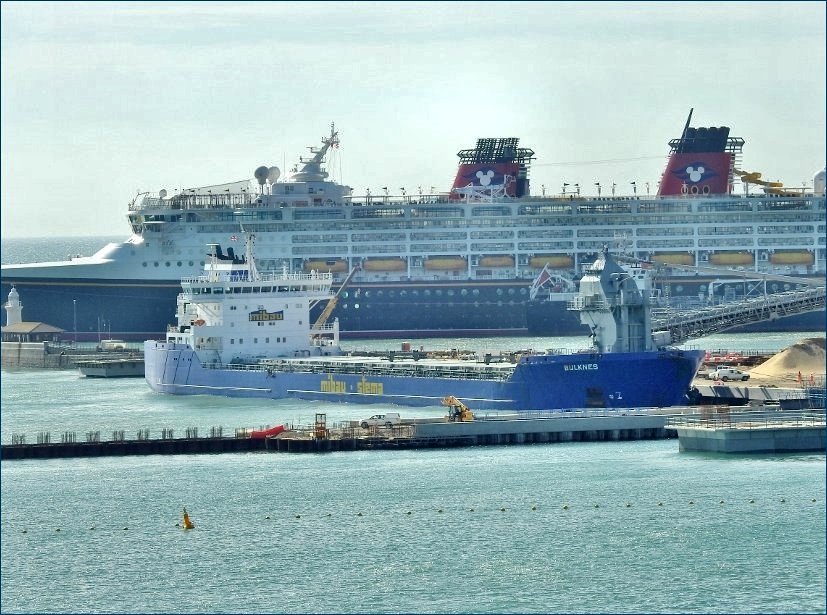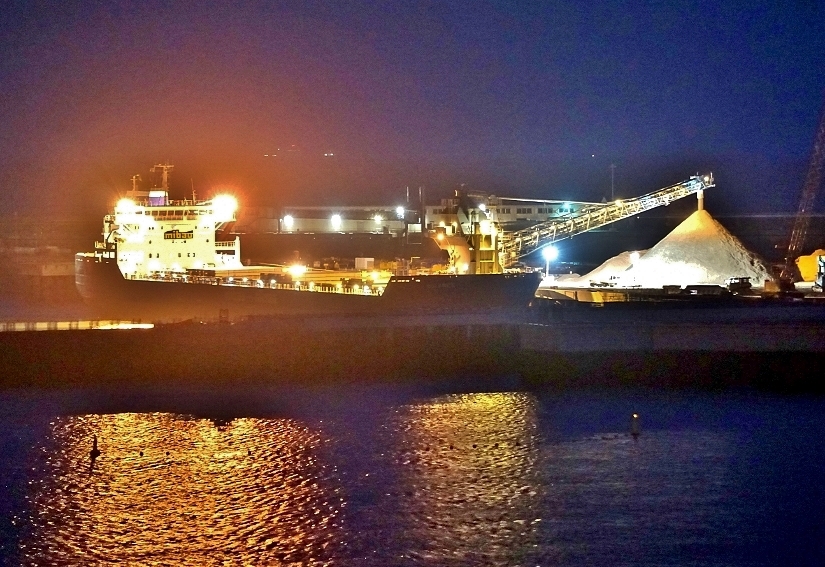 PaulB
Thursday, 13 September 2018 - 07:17
Post 5749
Sea News, Dover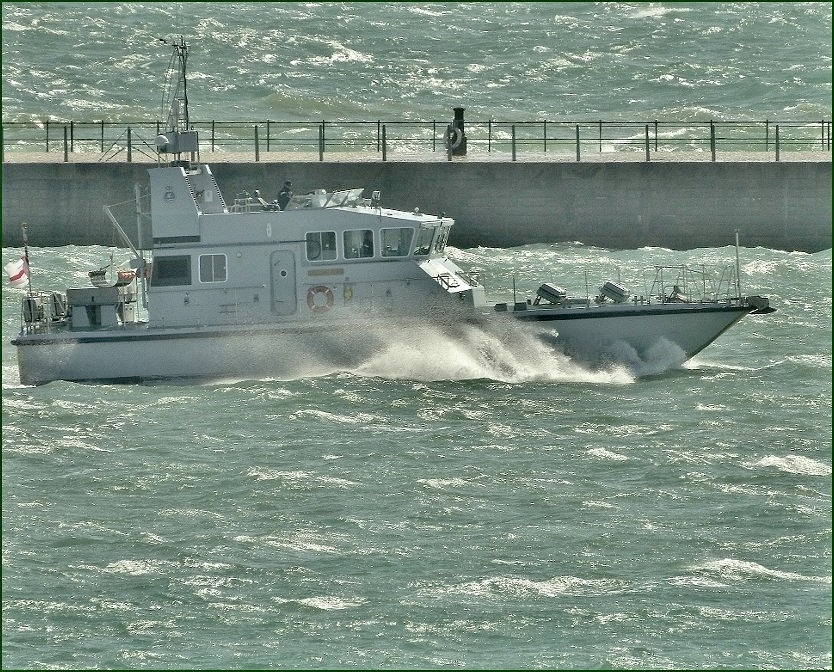 The shot above there shows HMS Archer just after her arrival in the Port yesterday..time of picture 12:18. This was an unscheduled visit we understand, as apparently a crew member was in need of medical assistance. We don't have any further information but hopefully all was okay in the end. The conditions were quite rough out there...ferries were delayed etc...and HMS Archer was spotted approaching the Port powering and bobbing through the rough conditions. The picture above there shows her inside the harbour but it even looks rough inside the harbour as you can see.
And speaking of rough tough conditions... here we are as promised with pictures of the returning pilot boat. The pilot was returning after assisting the Disney Magic as she moved away and as you can see it was an errrmm 'interesting' return to Port...
You can see the wider view of the returning pilot in 5748.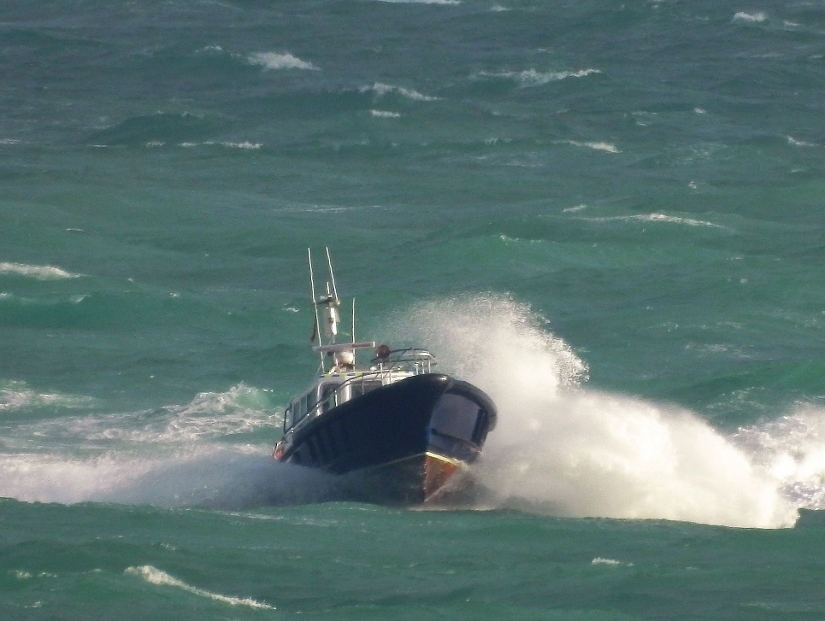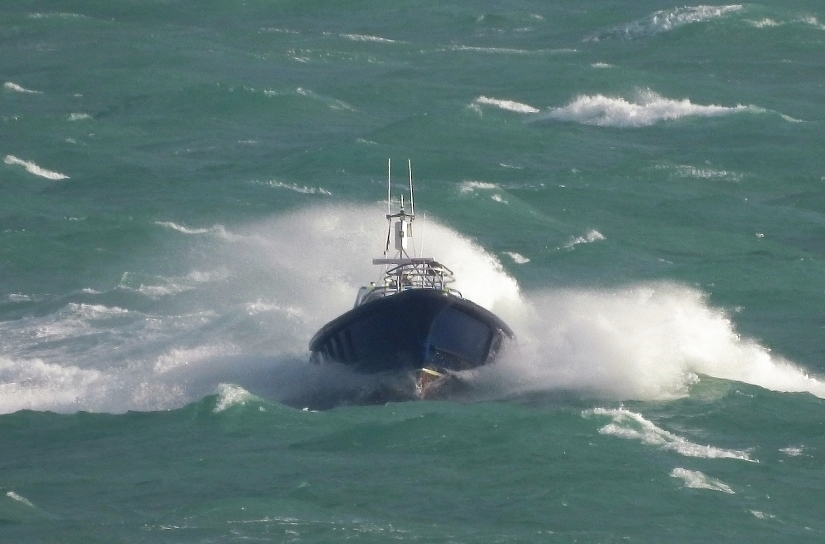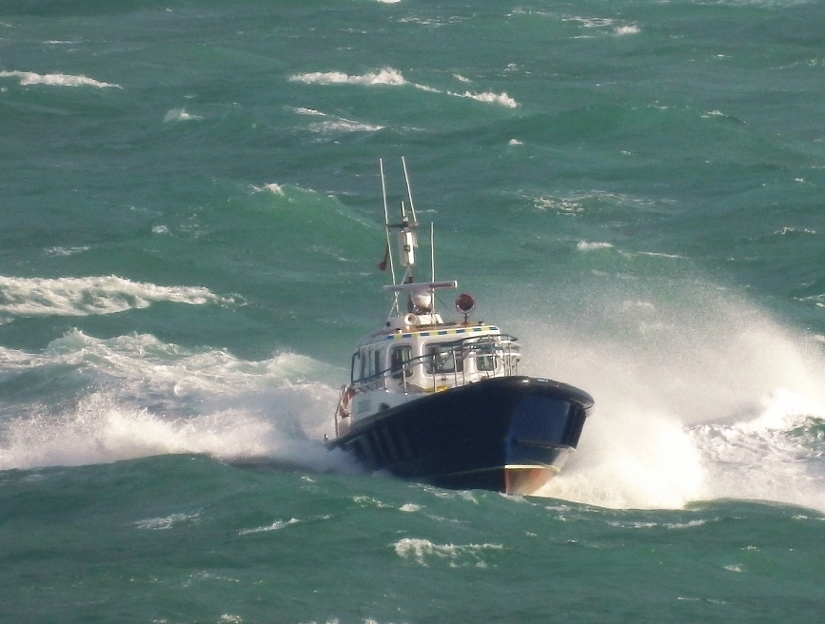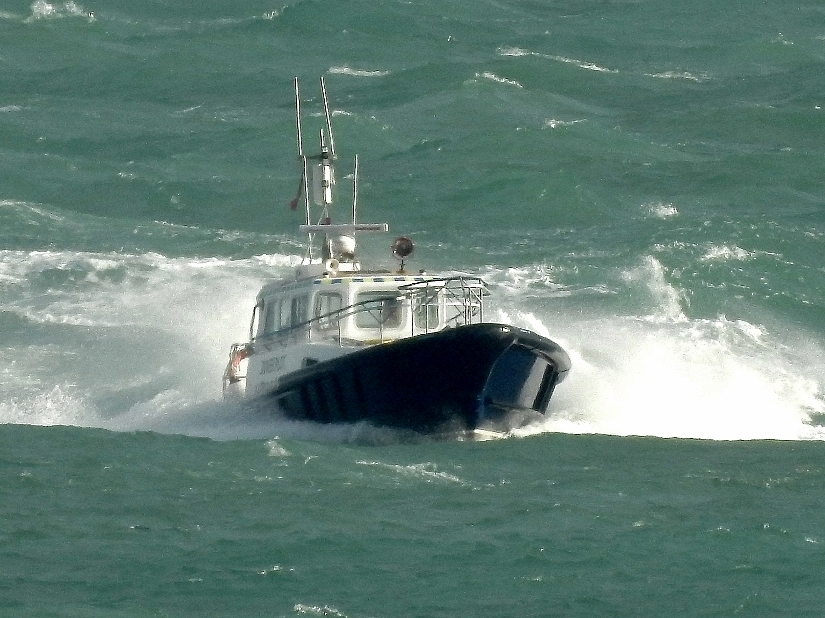 "Fasten your seatbelts, its going to be a bumpy ride"

PaulB
Wednesday, 12 September 2018 - 05:54
Post 5748
Sea News, Dover
The Disney Magic moves off.....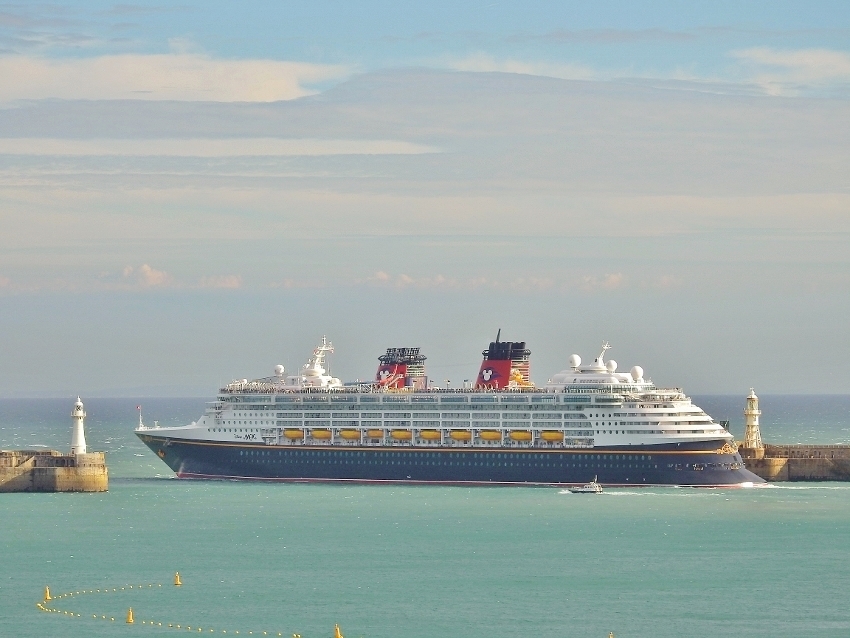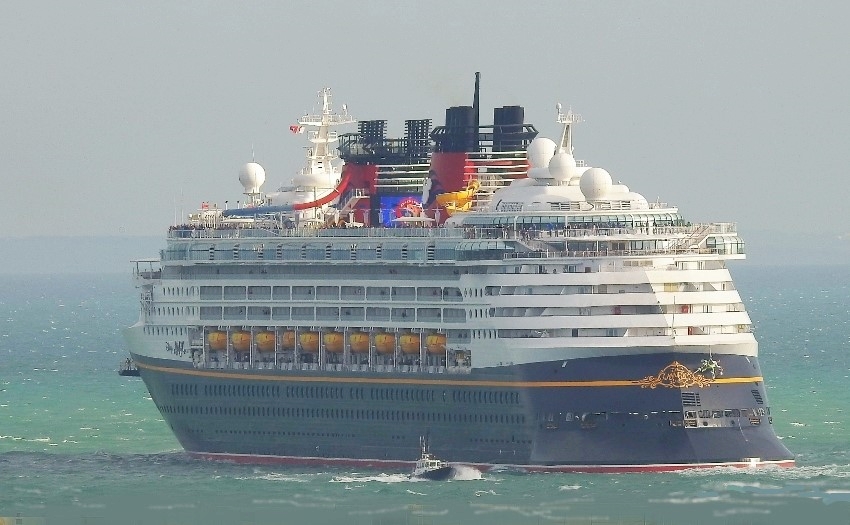 A fond farewell to the ultra glamourous Disney Magic for this year. We will see more of her next year... the pictures show her on sunday evening as she heads off for main destination Cork in Ireland and then across the Atlantic. A long haul... The sea was quite rough-ish for departure, the pilot boat got a wee bit of a bashing on the way back and we will have some pictures of that in due course...also in port since then was Costa Mediterranea, the Pacific Princess, and the sand hauler Bulkness ...lots to catch up on...

Come back soon Disney!

Tuesday, 11 September 2018 - 07:18
Post 5747
Sea News, Dover
These pictures of the delightful old sailing boats were taken a couple of weeks back, because there is so much action happening in and around the Port yours truly forgot to use them...they went onto the backburner and stayed there alas, but now halleluhah here they are...rediscovered..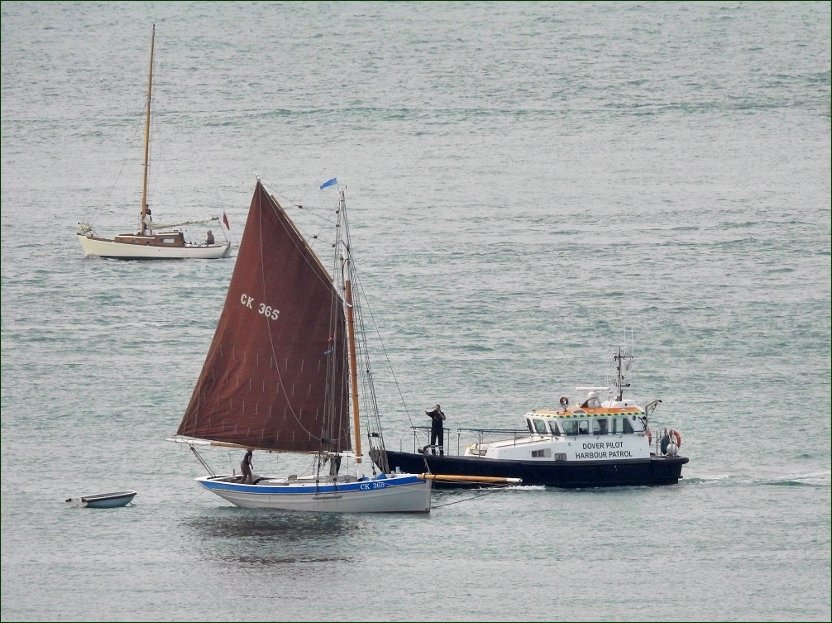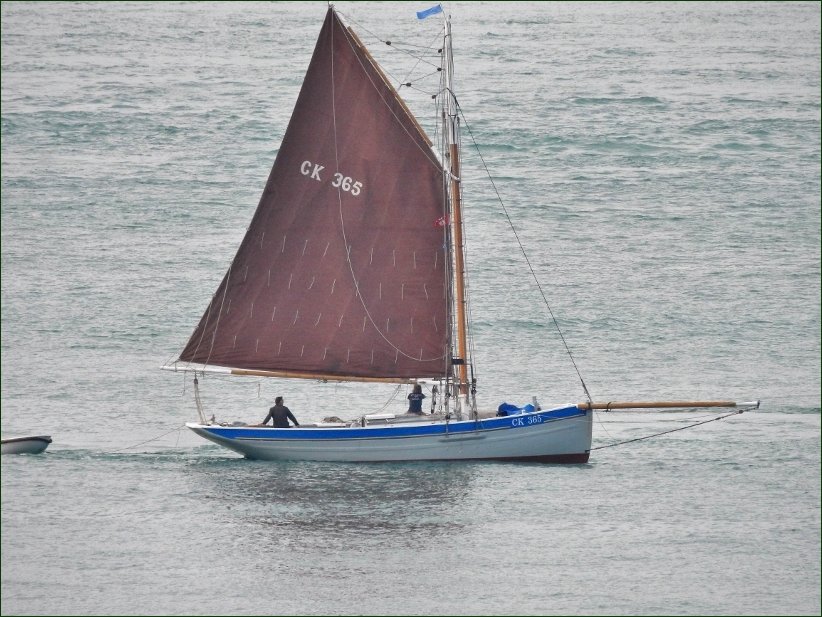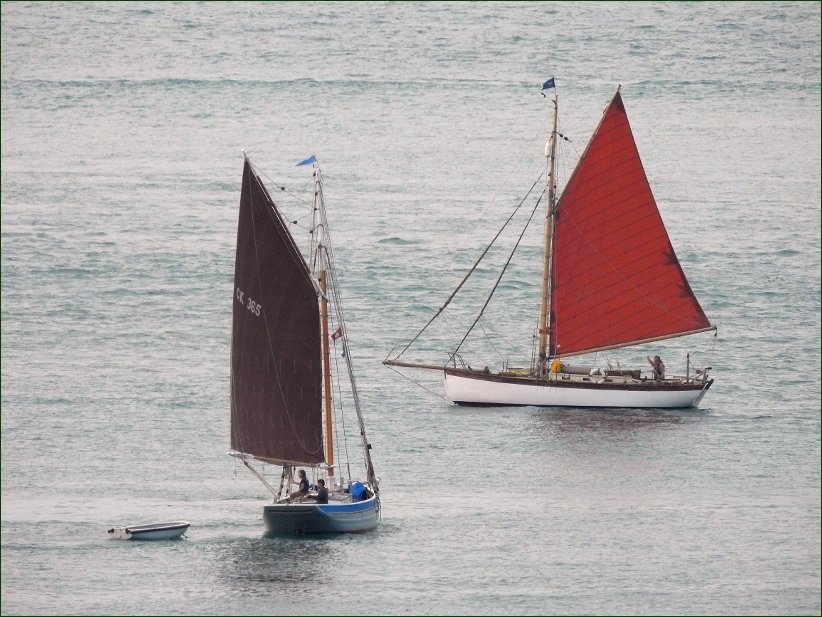 Date of pictures: August 22nd.
The picture below of the Disney Magic is from her previous visit. Will have the latest pictures following along soon...we got some reasonably nice shots of her departure yesterday Sunday evening.. and we have general pictures of the other happenings as well.
So much to do, so little time..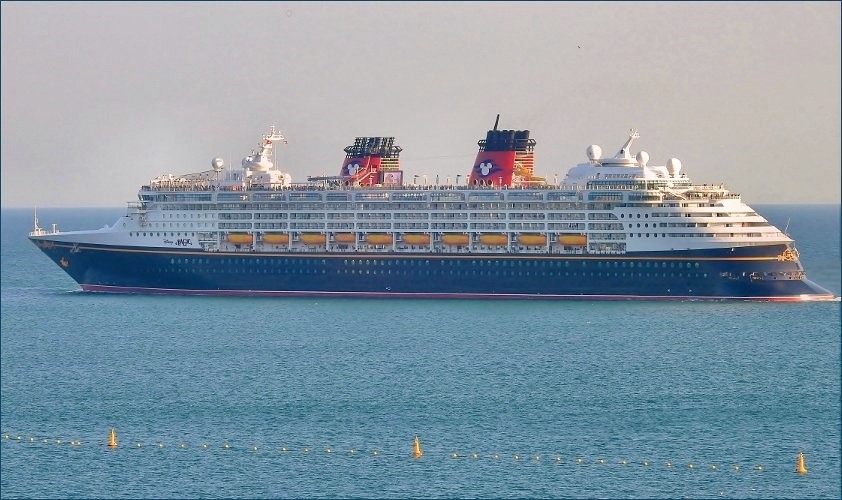 Great cruise post below there Colette. Lots of info there for sure. Yes another double whammy of cruises in today. Exciting ships again.. see below (also .. thanks for that delivery Colette).

PaulB
Monday, 10 September 2018 - 08:02
Post 5746
Colette B, Dover
CRUISE VISITS
_____________
The photos and news items on Sea News over the past week have been very informative not to mention very useful for filling in the gaps of my knowledge within the port and of course further afield. Mike's latest photo of the piling for pontoons re the new marina shows how it's all taking shape

The cruise ships look amazing in the changing light, Brilliant shot of the Disney Magic and also the departing photos of the Serenissima, Well Done MrB!
Good to see the shots of more cyclists supporting their charity, in this case Myeloma cancer, a very worthy cause

I believe the Premier Inn Hotel itself is being extended so maybe that's the reason for the tree felling, although if that's the case they will need more parking spaces …. won't they?

Could 'Brexit' have met it's 'Portaloo'?

Here I am again Guys with the second instalment for the month of September and what a way to start with a 'Double Whammy'.
Firstly tomorrow Monday 10th September Pacific Princess cruises into CT1 at 06.00 hours to start her 14 night 'Scandinavia & Russia Collection' Round Trip. Her ports of call are Copenhagen, Riga, Tallinn, St Petersburg, Helsinki, Stockholm, Kiel and Amsterdam.
She returns to Dover on Monday 24th September.
She departs our shores at 17.00 hours, T/R.
Two hours later Costa Mediterranea glides into CT2 at 08.00 hours whilst on her 11 night one way 'Amsterdam to Marseille' cruise. She left Amsterdam yesterday and will call at the following ports Le Havre, La Coruna, Porto, Lisbon, Gibraltar, Valencia before dropping anchor in Marseille on the French Riviera. This will be her home port until December when she will set sail for Abu Dhabi, Dubai and the UAE where she will be based until March 2019. She leaves us at 20.00 hours, PoC.
Then on Wednesday 12th September Pullmantur Cruises''Zenith' arrives at CT2, 08.00 hours while on her 7 night one way 'Warnemunde-Rostock to Bilbao' cruise. She has already called at Malmo and Ijmuiden and will be sailing on to Cherbourg before her arrival in Bilbao on Saturday 15th September. She will be based in Bilbao and Barcelona whilst cruising around the Mediterranean and the Canary Islands until April 2019 (someone's got to do it, wishing it was me!)

She will be leaving us at 20.00 hours, PoC.
The following day Thursday 13th September Saga Sapphire arrives at CT1, 08.00 hours to begin her 7 night 'Scandinavian Seascapes' Round Trip. She calls at the Norwegian ports of Stavanger and Kristiansand before visiting the Danish port of Skagen and Gothenburg (Sweden) she returns to us on Friday 21st September.
She departs at 16.00 hours, T/R.
Then on Saturday 15th September we have another 'Double Whammy'.
Firstly we have an inaugural visit from 'Seabourn Ovation' Welcome!


She cruises into CT2 at 07.00 hours to begin her 15 night 'Jewels of the National Trust' cruise. This Brand New fresh out of the wrapper, latest addition to the Seabourn Cruise fleet was only built this year and was christened by our very own Elaine Paige. So get your cameras ready Guys!

Her ports of call are, Portland, Falmouth, Fishguard and Liverpool, then across the Irish Sea to Dublin then back to Campbeltown over again to Killibegs and on to Belfast. Over to the Scottish ports of Kirkwall, Dundee and Edinburgh, down to Newcastle and Great Yarmouth before her return to Dover on Monday 1st October.
She leaves our shores at 17.00 hours, T/R & PoC.
Due at the same time 07.00 hours 'Prinsendam' arrives at CT1 07.00 hours whilst coming to the end of her 14 night 'Irish & Scottish Explorer' Round Trip from Amsterdam. She has called at the following ports Newcastle, Edinburgh, Ullapool, Londonderry, Belfast, Dublin, Portland, St Peter Port, Guernsey before returning to her home port of Amsterdam the following day, 16th September.
She will be leaving us at 18.00 hours, PoC.
On Sunday 16th September Saga Pearl II cruises into CT1 at midday, a later time due to an Embark Only. She begins her 16 night 'Norway & Iceland Exploration' Round Trip. Her ports of call are Bremerhaven, Bergen, Alesund, Seydisfjordur, Akureyri, Isafjordur then over to Tobermory (Isle of Mull), Holy Loch and Belfast before returning to Dover on Tuesday 2nd October.
She departs at 21.30 hours.
That's it for now folks!
Sunday, 9 September 2018 - 16:56
Post 5745
Sea News, Dover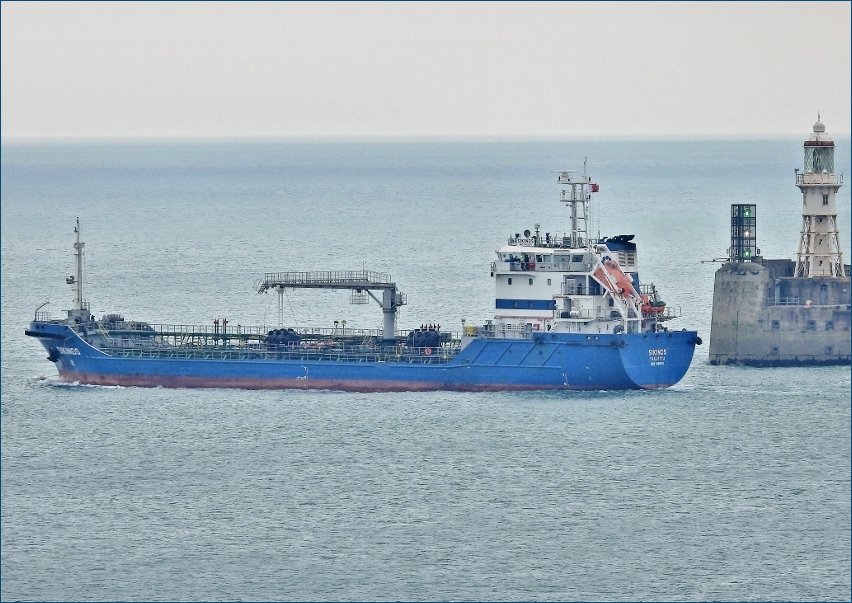 The Sikinos is a regular visitor now, she supplies bunkering services to some/most of the ships here at the Port of Dover...we have had some fantastic ships in here in the past week or so, very exciting times. The picture shows Sikinos departing the port later in the day on Wednesday. We have featured her before so type the name in the Search Engine above to see more.
Yet another big cycling event this week...let me see... yes these pictures also from Wednesday. This event was big but perhaps it wasn't quite on the same scale as the Pedal to Paris one last week ( no physiotherapists supplying weary-muscle resuscitating message for example ) but again it was held in support of a hugely worthy cause...this time Myeloma...as you can possibly see on the back of the cycling shirts in the pictures below.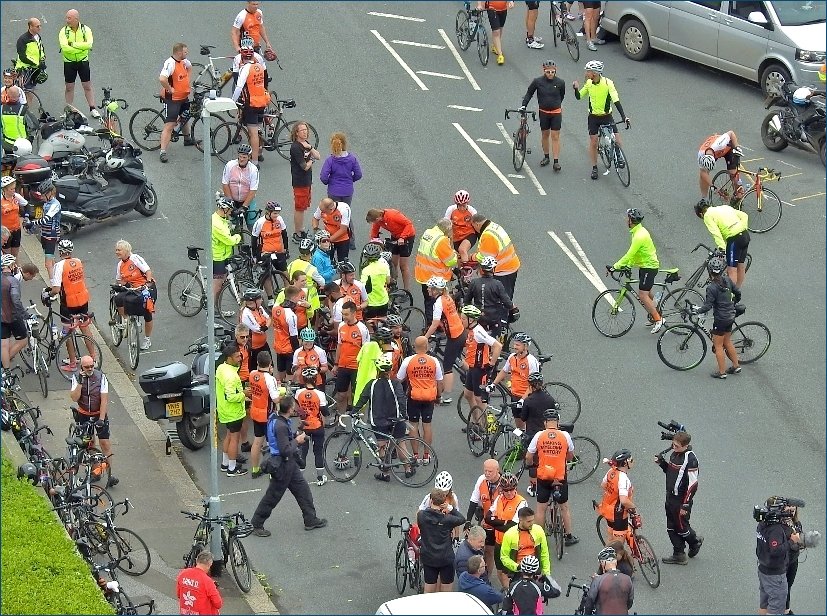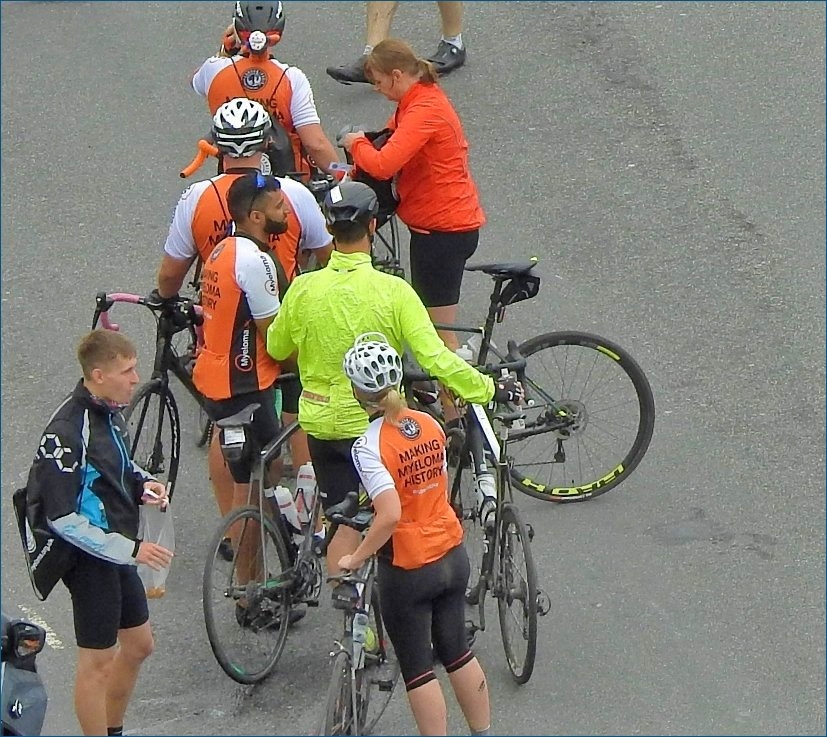 A great effort made...
From Google:
Myeloma is a type of cancer that develops from cells in the bone marrow called plasma cells. Bone marrow is the spongy tissue found inside the inner part of some of our large bones. The bone marrow produces different types of blood cells. Myeloma can develop wherever there are plasma cells.
PaulB
Sunday, 9 September 2018 - 07:34
Post 5744
Sea News, Dover
SERENISSIMA - as promised here we are with the departure pictures. The sharp-eyed will notice that I have used yesterdays single picture again, this is just so the sequence of departure is complete. She was off to Valencia... here we go ..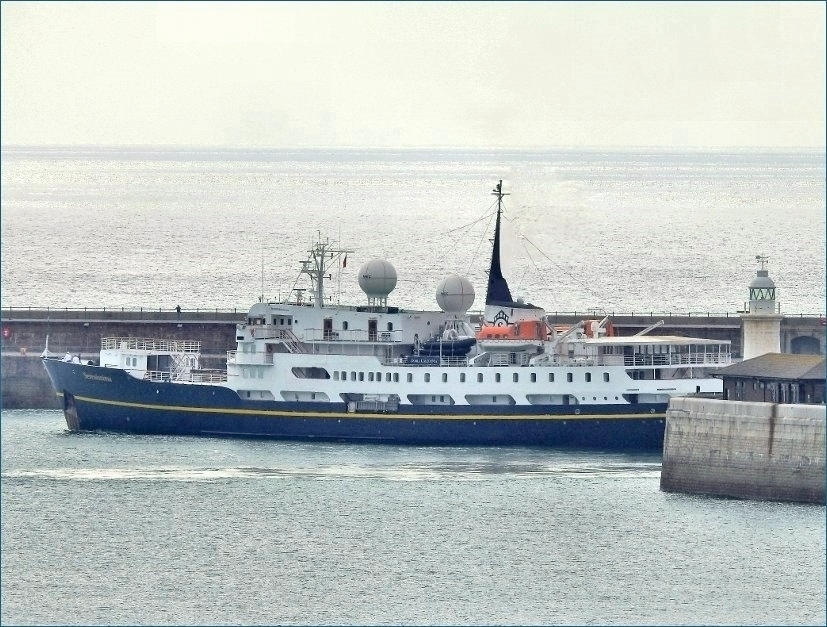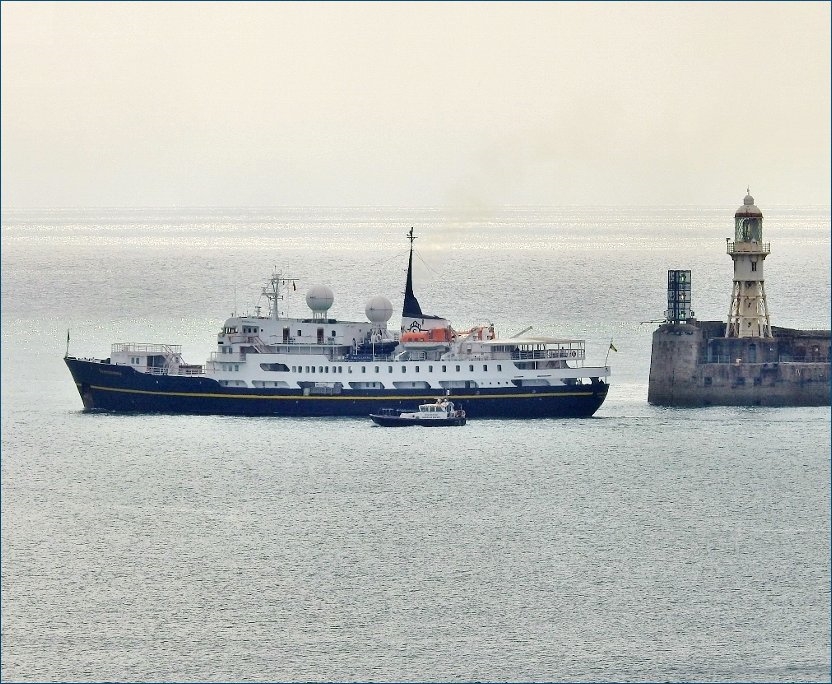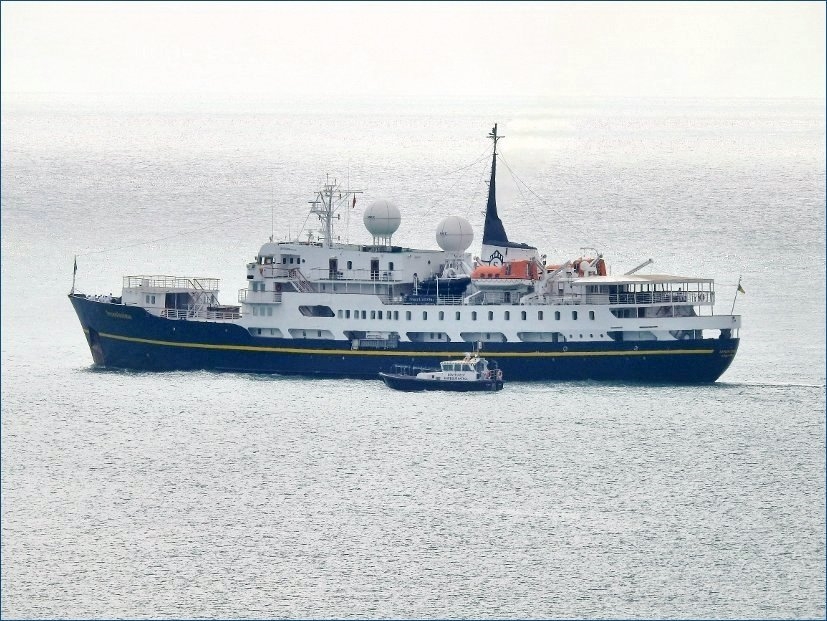 Here is a gentler image below from a previous time...2016. The top pictures were shot into the hard midday dazzle..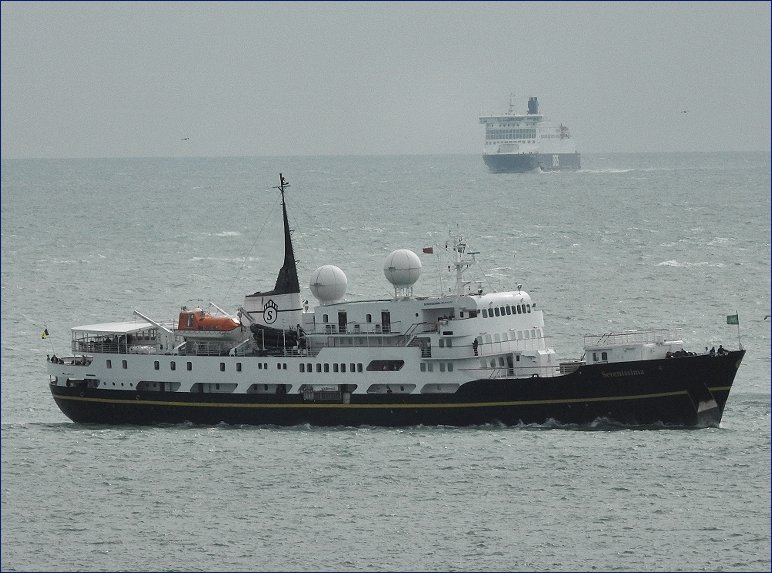 Del...yes putting a positive spin on it - there may be a grand plan. Lots of work going on around here.
PaulB
Saturday, 8 September 2018 - 07:25
Post 5743
Del Styan, Norwich
Well, that's a shame to see the few trees around the Premier Inn being cut down, but as you say, perhaps its part of a master plan. I hope it's not just to get a couple of more car spaces. There are plenty round the back. Maybe it's all part of Project Brock??

Friday, 7 September 2018 - 23:17
Post 5742
Sea News, Dover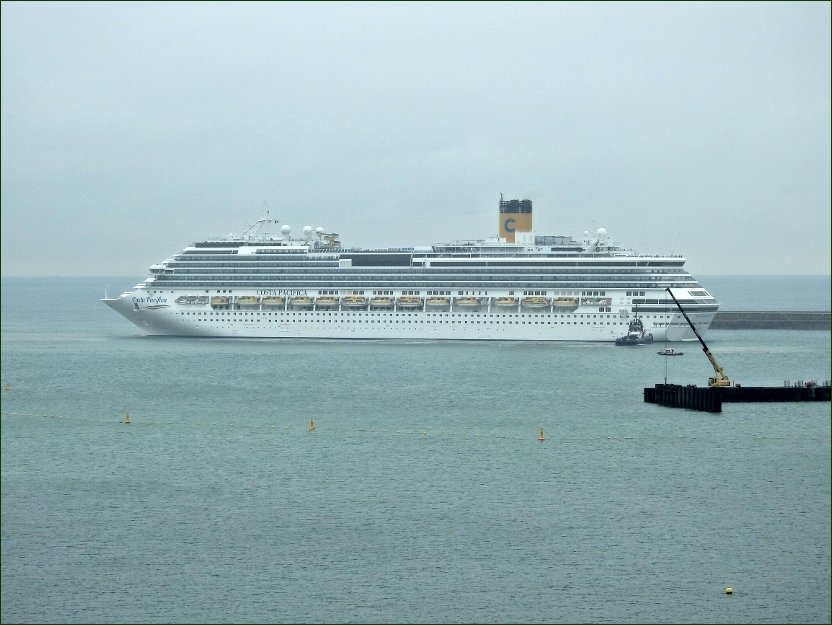 Another giant now...this time we feature Costa Pacifica. Top shot shows her arriving on the grey early morning of wednesday. To be honest yours truly was away from the 'observation tower' temporarily and missed most of the arrival. Just caught the tail end..
...I was aghast

Was hoping for some nice pictures at departure but no, alas it was too dark and too misty. You can see her briefly again below as the pilot boat returns... a magnificent ship.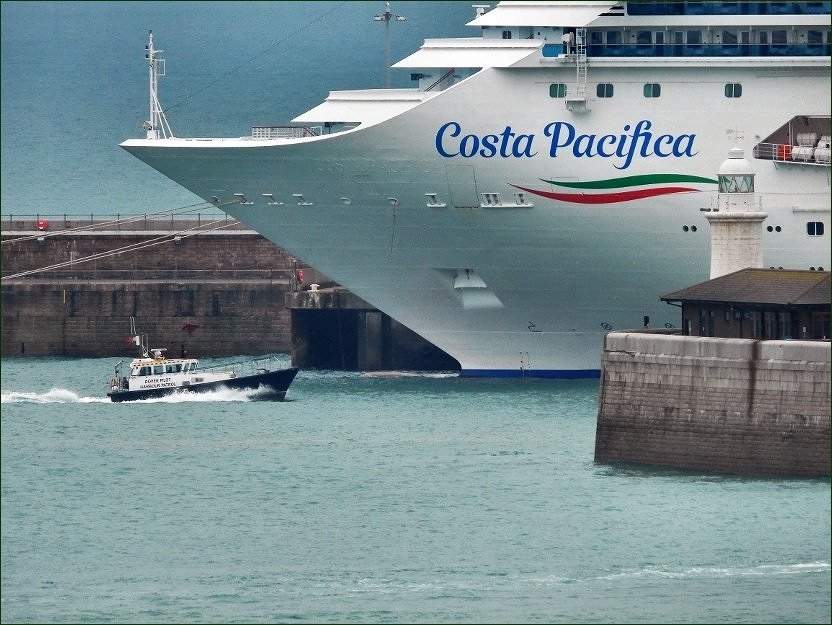 Bog Roll Blues....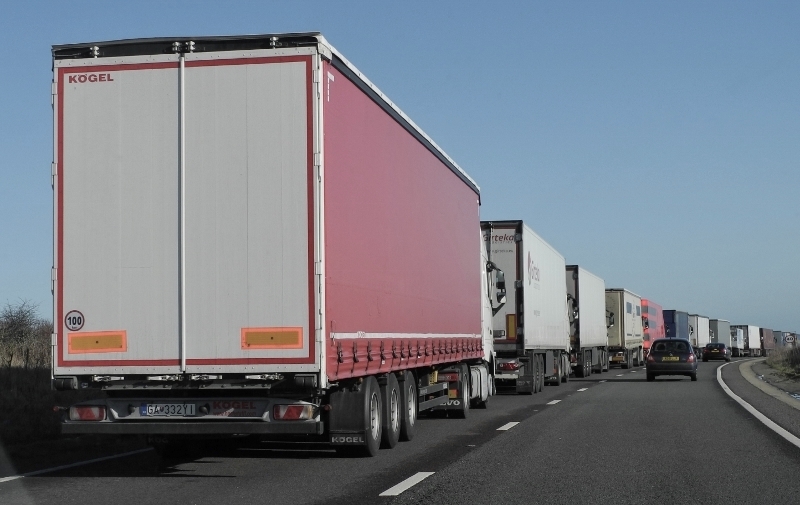 Plans to line the M20 with portable toilets will come as no relief to HGV drivers
______________________________________________________________________
The Road Haulage Association is bemused at the news that hundreds of portable toilets are to be distributed along the M20 to offer relief to lorry drivers facing gridlock in tailbacks of traffic heading towards Dover as a result of border checks following a no-deal Brexit.
Commenting, RHA chief executive Richard Burnett said: "Of course we welcome the news that the needs of the thousands of HGV drivers heading towards Dover each day have been taken into consideration but how on earth will the system work?
"If the hard shoulder is to be used for traffic heading towards the Tunnel and the outside lane used by traffic heading towards the Port - where will the toilets be located? We cannot expect drivers to run across 2 active motorway lanes.
"A more effective, hygienic and safe solution is needed. Thought should to be given to mobile truck mounted facilities that can utilise the central area, be easily emptied and cleaned."
But toilet facilities are only part of the issue surrounding Operation Brock. In 2015, queues of 4,600 lorries stretched for 30 miles – and the RHA gained the co-operation of the big supermarket chains to donate food and water as the Government had failed to consider the basic welfare of drivers.
13-miles of the coast-bound M20, between junction eight near Maidstone and junction nine near Ashford, have been earmarked to hold 2000 HGVs, but in the event of a no-deal Brexit, each truck will have to complete customs formalities – adding at least 45 minutes to its transit time through the Port. Who will provide food and water for drivers when Brock becomes 'the norm'"?
Concluding, Richard Burnett said: "On peak days over 10,000 freight vehicles pass through Dover. To plan for 2000 trucks over 13 miles is at best wildly optimistic. Drivers don't just need somewhere to stop, they need to be given the same consideration as all other road users. Toilet facilities, food and water are a human right – not a privilege."
Ends
The Premier Inn carpark is denuding itself of trees. Always a shame to see trees being cut down as these ones appeared perfectly healthy. We need a greener environment in the overbuilt south-east. Sad to see. But maybe they have a 'grand plan'.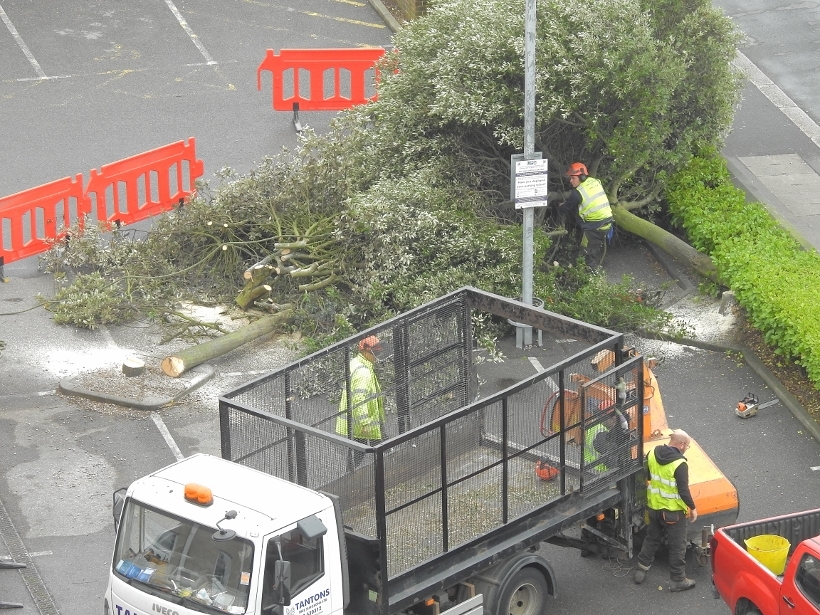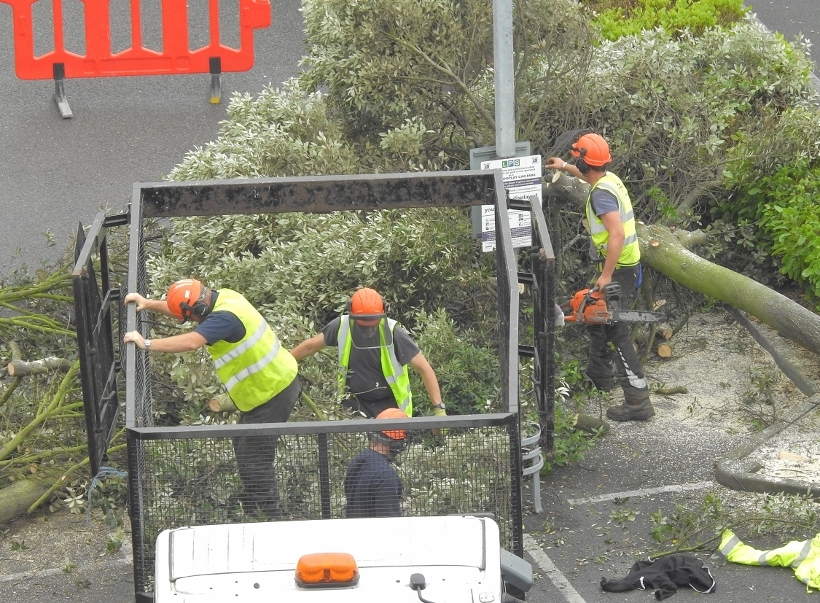 EXTRA:
Mike tipped me off about the departure of Serenissima. She left as we said previously at 12pm (or should that be am) midday....off to Valencia. An unusual time to leave so yours truly wouldn't have spotted her go without Mike's tipoff. But her she is...will feature her more in the next post along...bear with. (see also 5740 for details)
Serenissima
Nice shots and info below Mike once more.

My beauty sleep has been ravaged Del

!! ...to tell you the truth its been much milder than before.
PaulB
Friday, 7 September 2018 - 07:27
Post 5741
Del Styan, Norwich
I hope the piling doesn't affect your beauty sleep. Or perhaps we will get more early morning shots?

Thursday, 6 September 2018 - 23:09
Post 5740
Mike J., Dover
The former Norwegian coastal passenger ship HARALD JARL, carrying her 48 years well & now operating for Noble Caledonia as the SERENISSIMA, arrived from Ostend about 0600 Thursday & sailed midday for Valencia.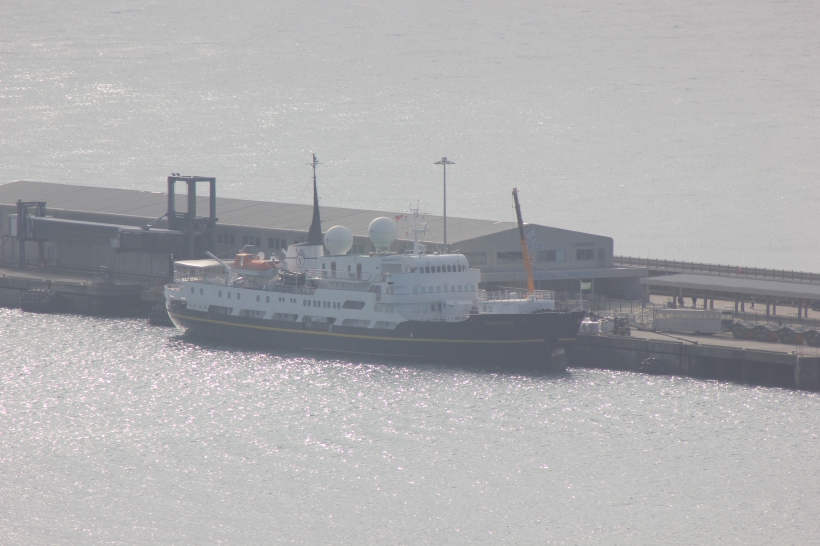 Those two big satellite TV domes do nothing for her appearance - the SATCOM [communications] domes that you see on most sea-going craft these days are much smaller.
Exclusive luxury cruising with Noble Caledonia starts at about £350 a day.
Piling has started for the pontoons in the new marina.
Thursday, 6 September 2018 - 15:36
Post 5739
Sea News, Dover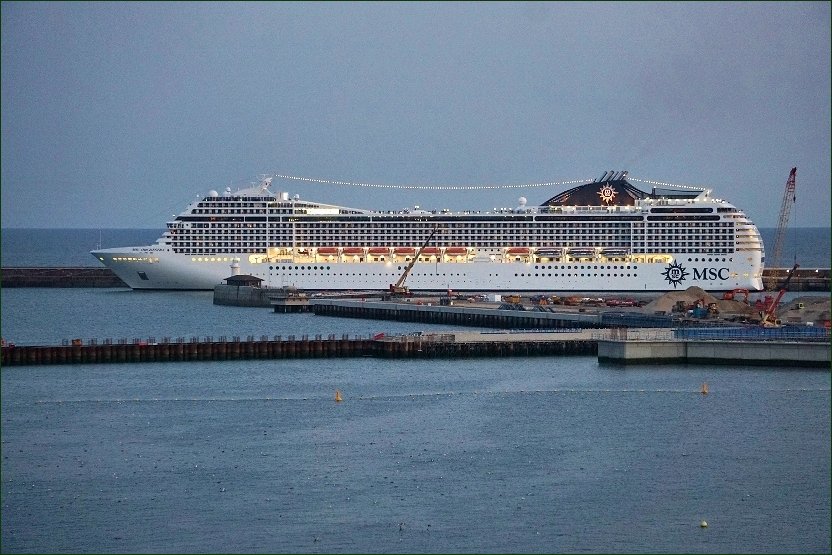 A late late evening shot above there of the MSC Orchestra as she readies for departure, A real beauty for sure and quite a beast. Hopefully we will see more MSC cruise ships in the port in future times. Night has fallen as she departs below with all lights a-blazin'.
In the distance you can see the lights on the coast of France. That's Boulogne we are seeing there.
Just adding this pic from earlier in the day which shows the Holyhead Towing guys working on the new 'wing'...the working vessels are Llanddwyn Island and Afon Lligwy. In the background you can see the huge presence of the MSC Orchestra. Pictures taken Monday Sept 3.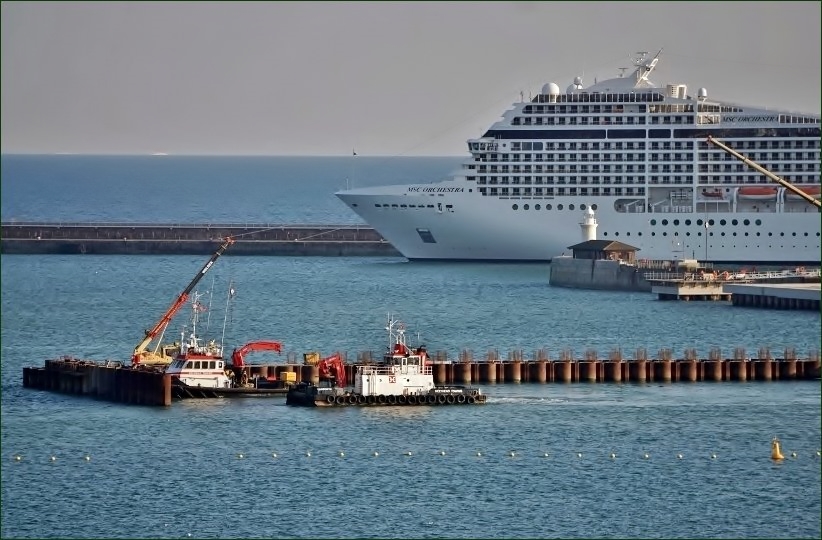 PaulB
Thursday, 6 September 2018 - 06:10
Post 5738
Sea News, Dover
The DISNEY MAGIC leaves us on a colourful Sunday evening...we watch as she heads off for Cork in Ireland.

Not, of course, before playing...'when you wish upon a star" ...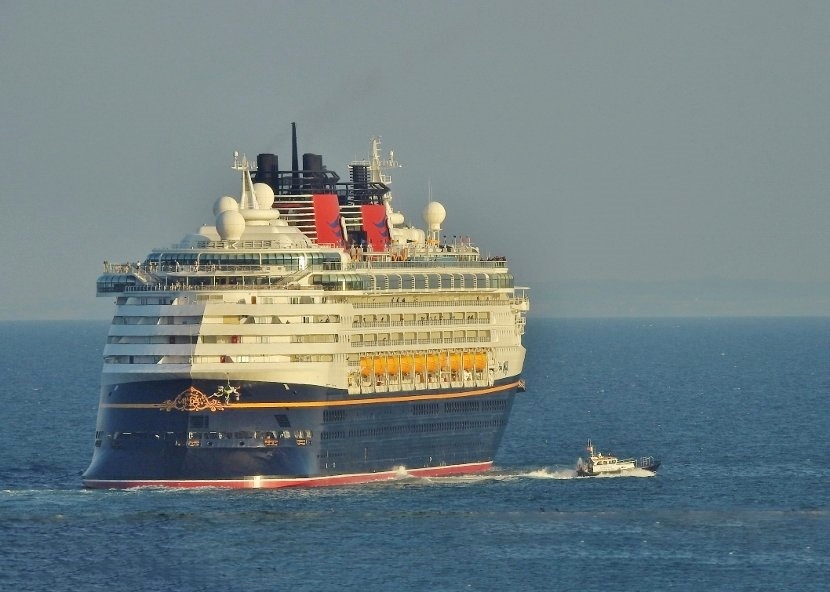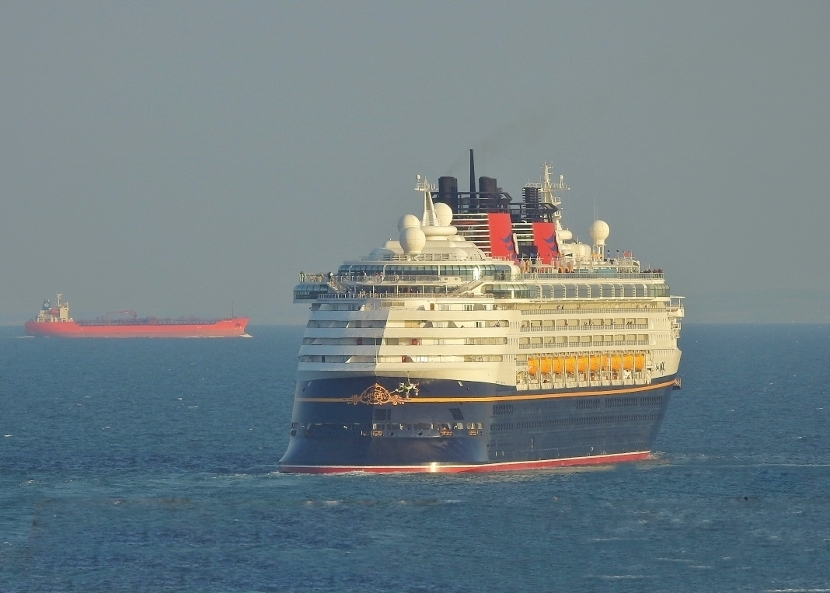 There she goes...What a fabulous ship. We have had real world class 'players' in the cruise game in the port during the past few days...the Disney Magic, the super MSC Orchestra, and today the stunning Costa Pacifica , the Costa now over at Cruise Terminal 2 as I write ( with Boudicca at Cruise Terminal 1 )... a fantastic period for the Port of Dover.
Will have more pictures of the 'players' in due course. Still catching up.
Well done Mike - a nice collection below there from our 'inshore correspondent' Great stuff!

Thanks to Colette and Del for the comments below. Yes indeed Del...its a tough one. Best to avoid Texas Colette.


PaulB
Wednesday, 5 September 2018 - 15:15
Post 5737
Mike J., Dover
Small fry !
A new safety boat has appeared in the last few days.
Northern Rib Hire's PLUTO was in the Tidal Basin on Tuesday & has joined the DWDR fleet & is capable of 40 kts when pressed.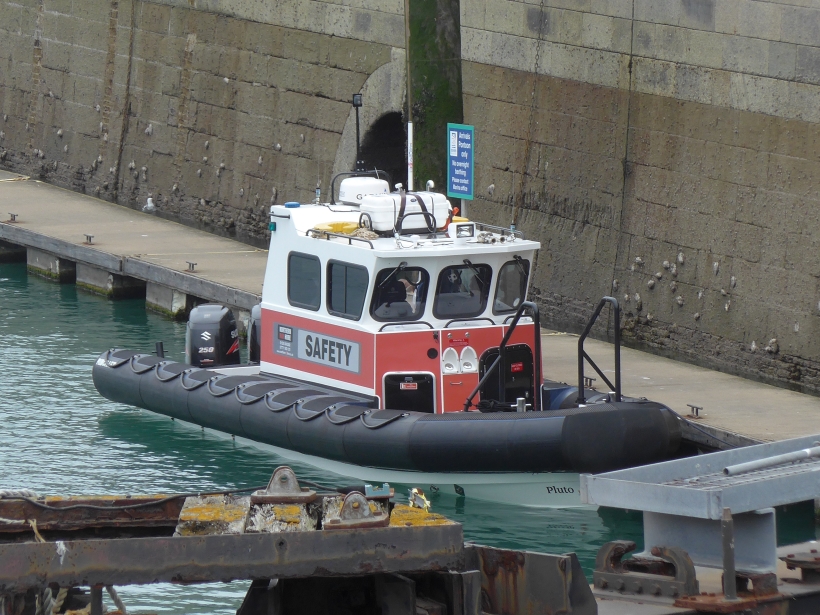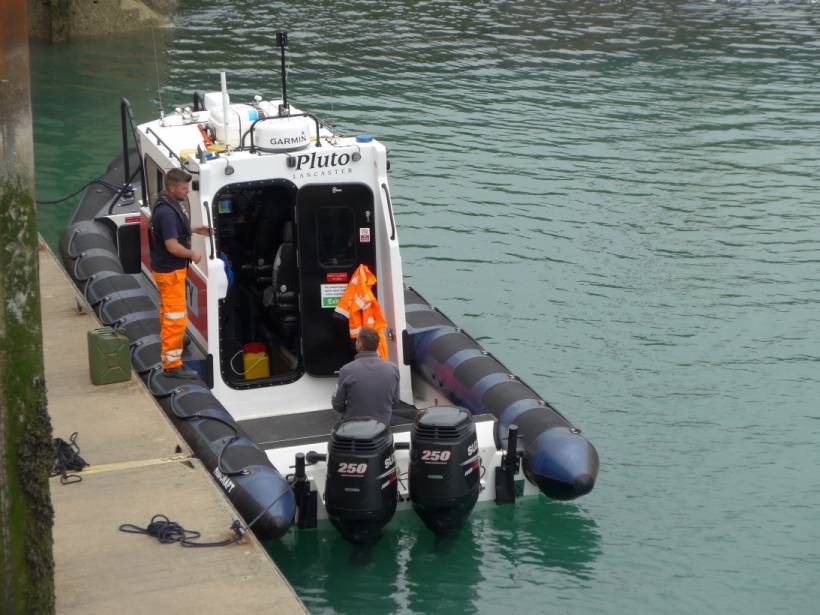 Monday found the angling boat SNOWSTAR OF RAMSGATE who is usually based [unsurprisingly] at Ramsgate, but has been blocked-up in the boatyard for a few days.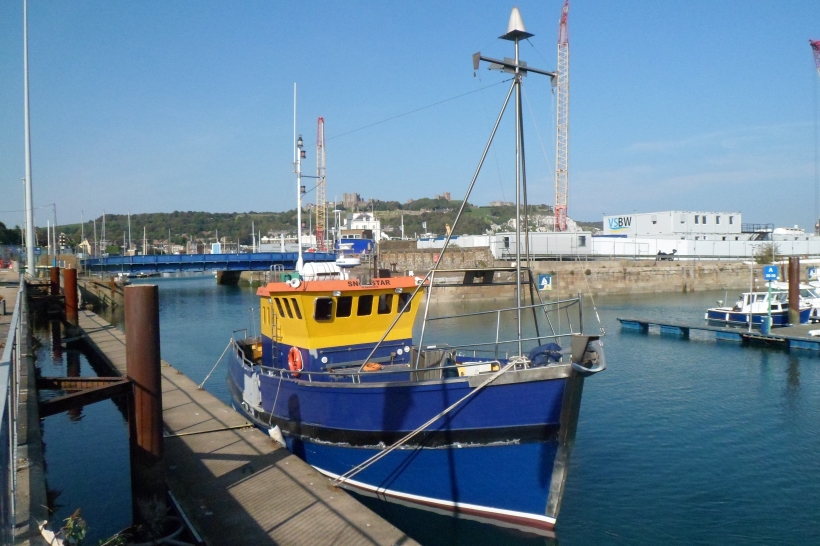 There's a nice little film about her taking an angling party out for mackerel - go to YouTube & search for 'SNOWSTAR OF RAMSGATE VESSEL'
On the same day the PAMPERO was on the boatlift for a spot of TLC.
Wednesday, 5 September 2018 - 01:19