Saturday, 19 August 2017
doverforum.com/sea-news
Featuring all the ships that come and go and work at the Port of Dover with further coverage of Ramsgate, Calais, Dunkerque.
Email:dover7@msn.com to send SEA NEWS pix or info.... or click ADD YOUR COMMENT below to post direct, no membership needed. Use our SEARCH ENGINE below to find all sorts on the SEA NEWS pages..more than 200 now with more than 4000 nautical posts. Posts welcome. Max of 5 pictures preferred per post. Sea News Editor Paul Boland.



Sea News Dover:


Busy P&O Ferries take on 140 Summer Staff see 4048
The exciting upcoming Dover Music Festival see 4002
Record Half Year for P&O FERRIES ...see below 3964.
The Crown Princess at the Port of Dover... see 3956 and 3953.
P&O Ferries give Lifeboat £10,000...see 3933.

Type Cruise Visits (or indeed anything) in our Search Engine below for the latest cruise ship arrivals..
Post 4060
Del Styan, Norwich
Thanks for your dummy run from Marine Parade to the ferries. It vividly illustrates the hurdles to a quick trip to get away on hol (or work). I hadn't thought of the trip up to the Whitfield stores - where I often go for supplies. Still, I suppose the balance between the commercial traffic, locals like yourself, and occasional visitors like me is a tricky thing to balance.
I only hope the increased border checks don't make it worse, like the airports. Roll on Brexit!

Maybe the Mayor will give everyone a lift in his new car, after all first things first!
Thursday, 3 August 2017 - 23:13
Post 4059
Sea News, Dover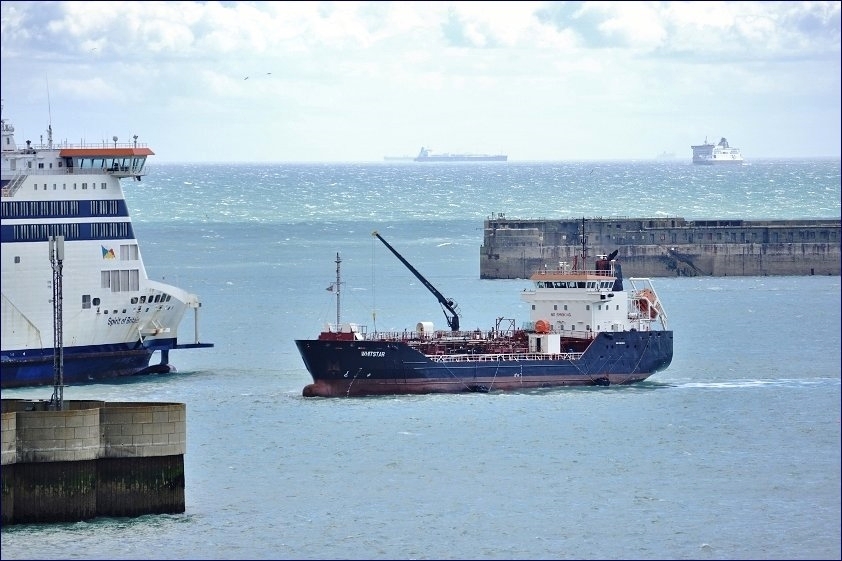 Another shot above there of Whitstar as she approaches the Spirit of Britain for bunkering duties. Picture taken a couple of days ago....Ed got better up-close pictures of Whitstar below there in post 4049. Don't miss those...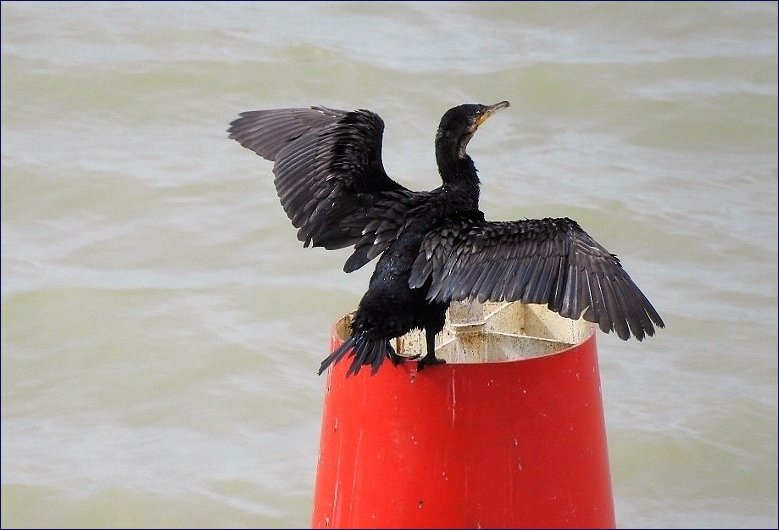 "Okay I'm back - nobody move!!
Look at my wingspan...I'm letting everyone know that I control this section of ocean and no mistake."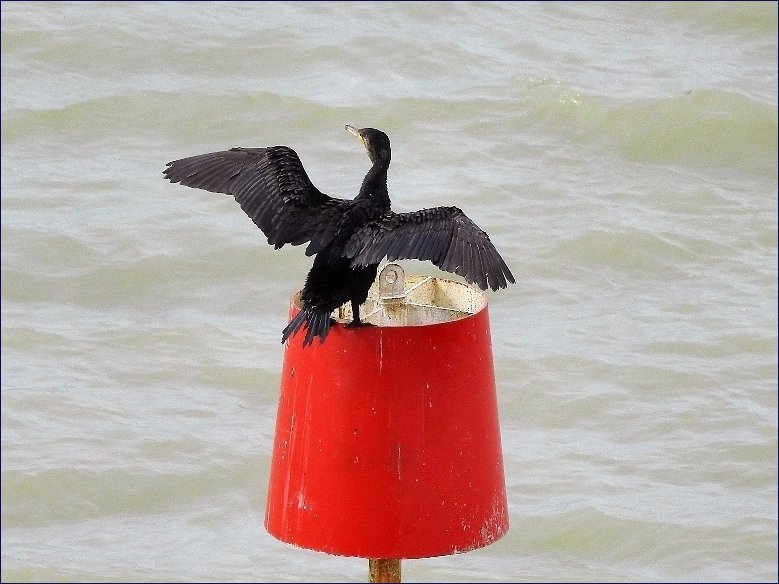 " ahhhh - its good to let the breeze filter through my feathers!"
While under the water this guy below arrived again yesterday too...chasing all the mackerel no doubt.
Don't they know this is PaulB's stretch of ocean ...some cheek I say!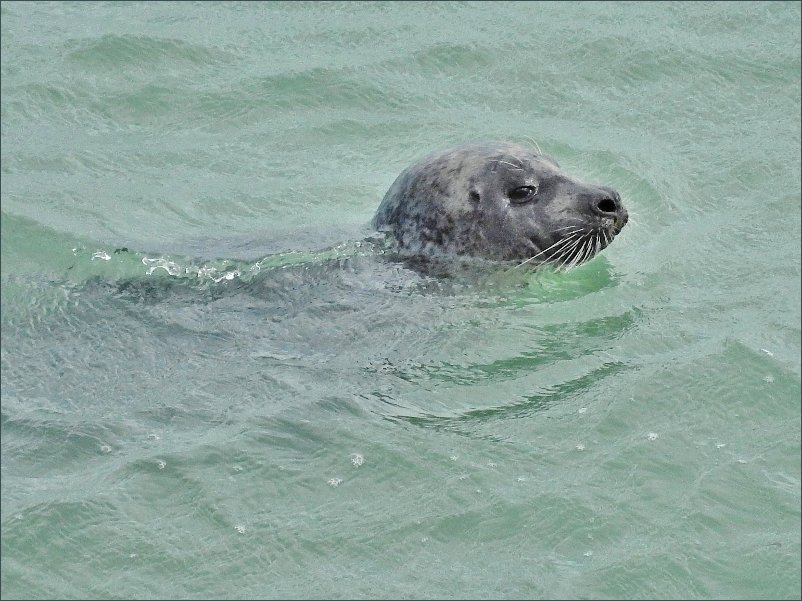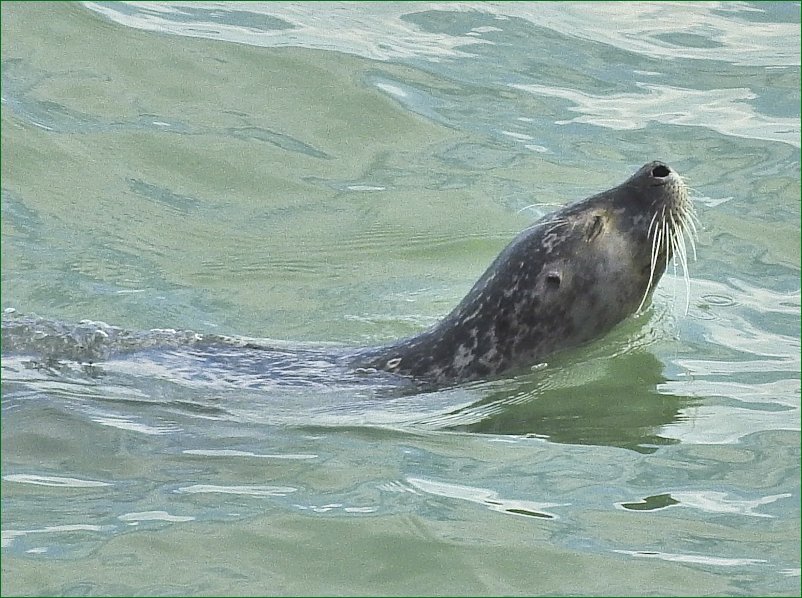 Look at that above there...an uber depiction of the nonchalant easy-going lifestyle.

The weather was too bad yesterday to get pictures of the seal so have resorted to my archives. But always good to see them.
Well done Mike below. Nice collection of all the inshore goings-on. Always good to see.
Nice pictures and a nice one from Nigel S too. Ace work.

Will add some comments on the traffic situation shortly. And here we are...
Unfortunately Del its not very good for those along the seafront. Most of all its not very good for those staying in the important hotels here as its a heck of a job getting towards the docks for those travelling. I did a dummy run just at the recent weekend.
I left the seafront by the Premier Inn and of course was shuttled eastwards. Before I could turn at the first available roundabout I had to encounter 5 sets of traffic lights ( I include the pedestrian crossings here) and I had to come back the same way and of course had to encounter the same 5 sets of lights coming back to reach the place I started out from...bananas..plus heading on to the docks an estra traffic light ( a pedestrian crossing ) close to the dock entrance... 6 in all. So thats 11 sets of lights before I reach the Port entrance. How visitors fathom all this I dont know.
And of course when a person goes around the aforementioned roundabout you then have to encounter all the truck traffic and holiday traffic coming back. Not good. If a person was trying to get up Jubilee Way to the superstores like Tesco, Homebase etc you have the same bananas situation.
However to cheer us all up...it all might work a bit better when the new dock is built at the top of the seafront and when the road is opened there. There will be an opportunity to turn right there I understand.
PaulB.
Thursday, 3 August 2017 - 07:30
Post 4058
Mike J., Dover
Recent arrivals -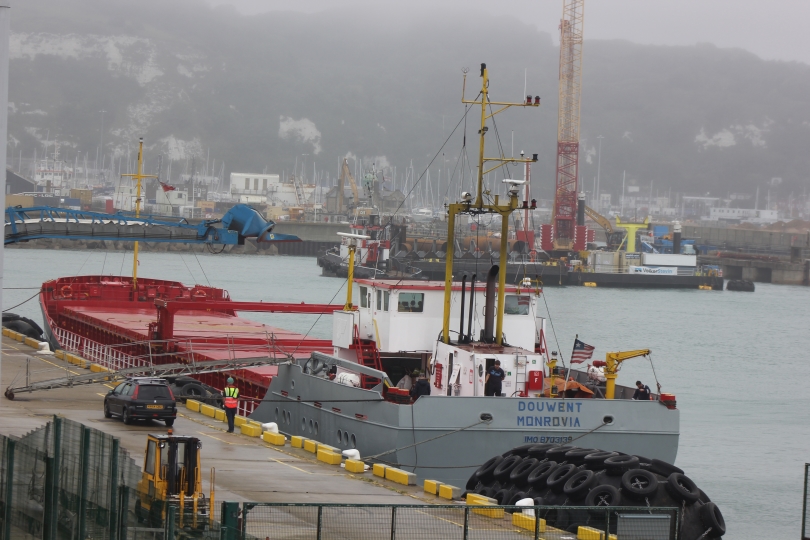 DOUWENT about to resume loading grain for Rotterdam on 26/7.
Note the blue conveyor belt waiting for the hatches to be opened.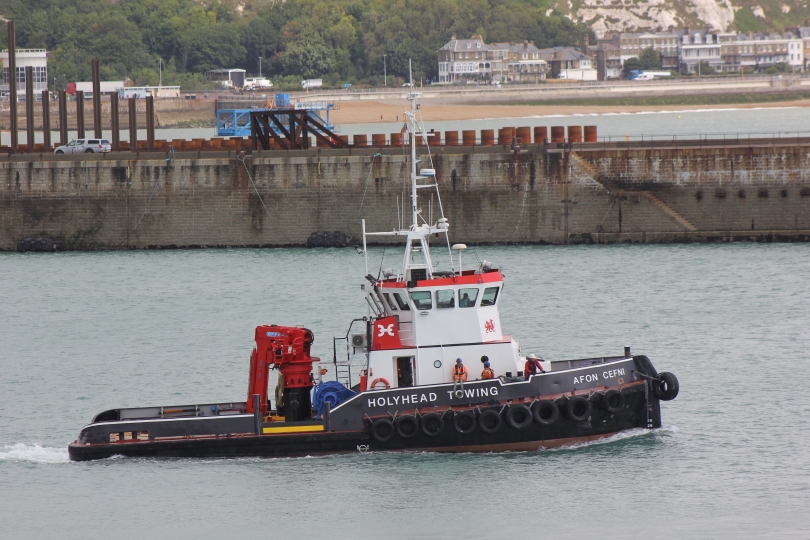 Recently-arrived AFON CEFNI now working with AFON GOCH & LLANDWYN ISLAND on the DWDR contract, 26/7.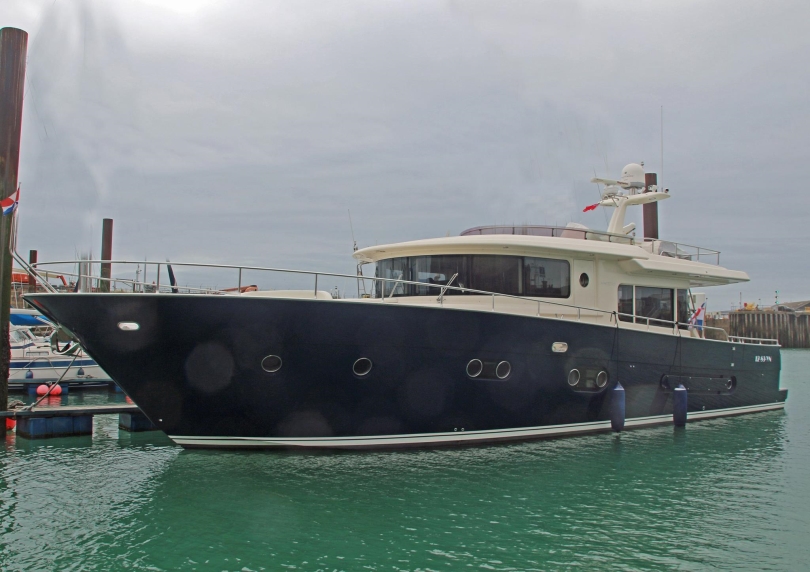 Dutch motor yacht UNDSKYLD overnighting 29/7, eh route Southampton.
A nice change from the over-streamlined 'Look at Me' Sinseeker-type of plastic boats that call in from time to time.
Photo courtesy & copyright of Nigel Scutt.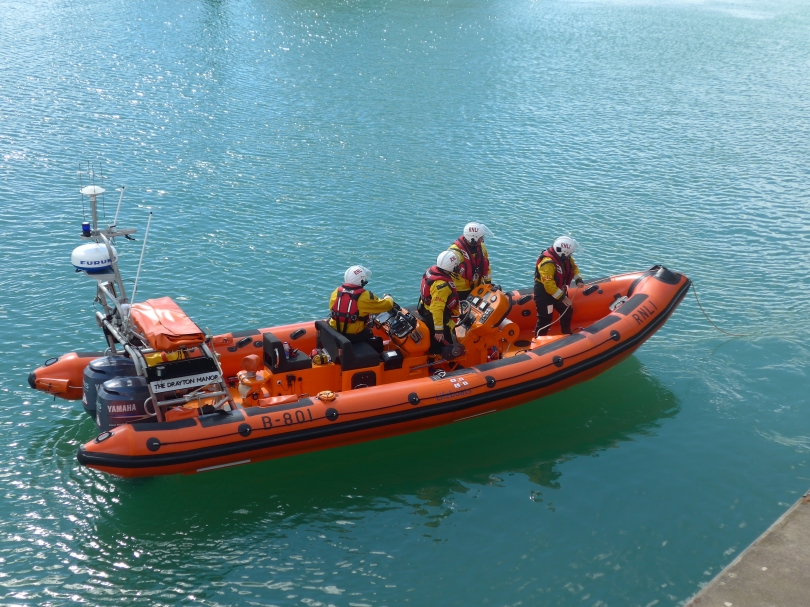 Sunday morning exercses, DRAYTON MANOR. Walmer's Atlamtic-85 calls in for a cuppa.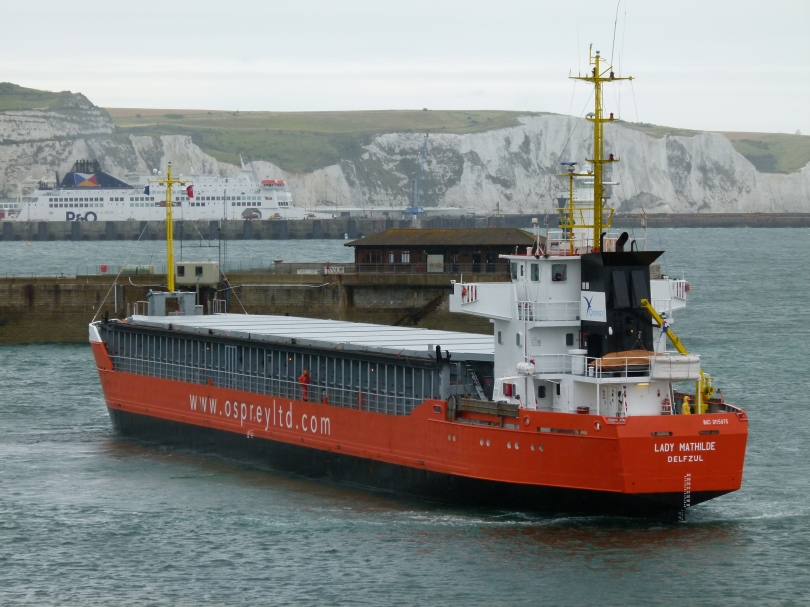 2/8 - LADY MATHILDE swinging to dock on Cruise-2 with more piles from Cardiff.
Del - for me, new traffic flow along Snargate Street better than expected with the 'intelligent lights' working well, but for folk coming off the A20 & wanting the seafront, unless they know their way thru Dover town centre, have to go to Eastern Docks roundabout & do a 360 there to find a left turn onto the seafront.
Only problems are strangers trying U-turns at the traffic lights.
Mr.B & other folk who live on the sea front may have different opinions though !
Thursday, 3 August 2017 - 00:39
Post 4057
Del Styan, Norwich
Hi - I'm curious how the new traffic system is working - or hasn't it started yet?

Wednesday, 2 August 2017 - 23:15
Post 4056
Sea News, Dover
CARGO COMINGS AND GOINGS YESTERDAY.
Lombok Strait and Emerald...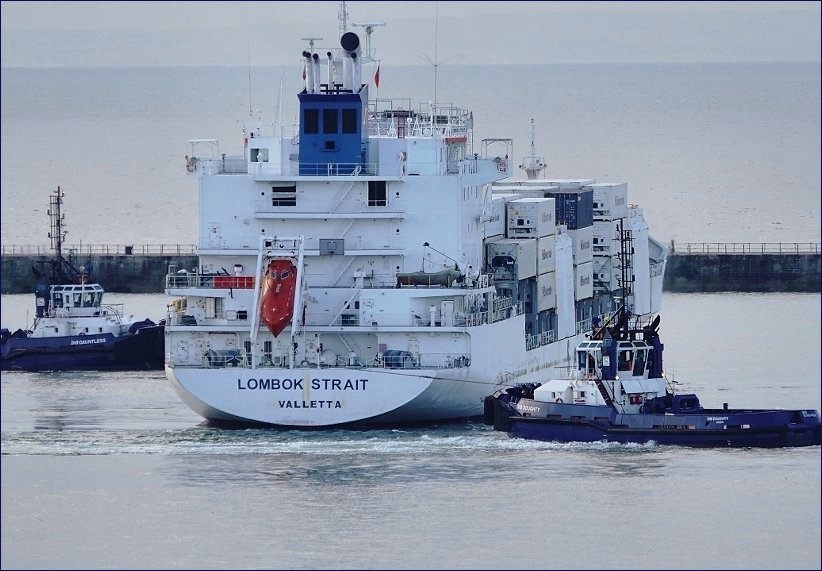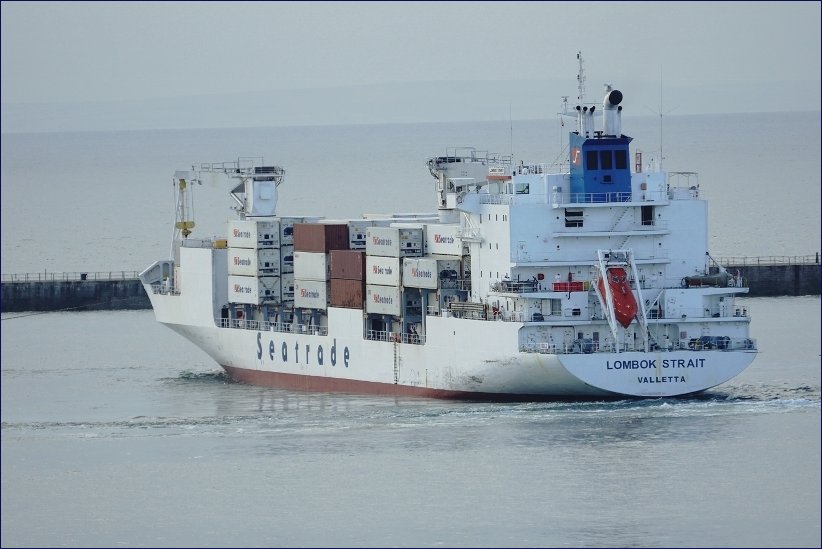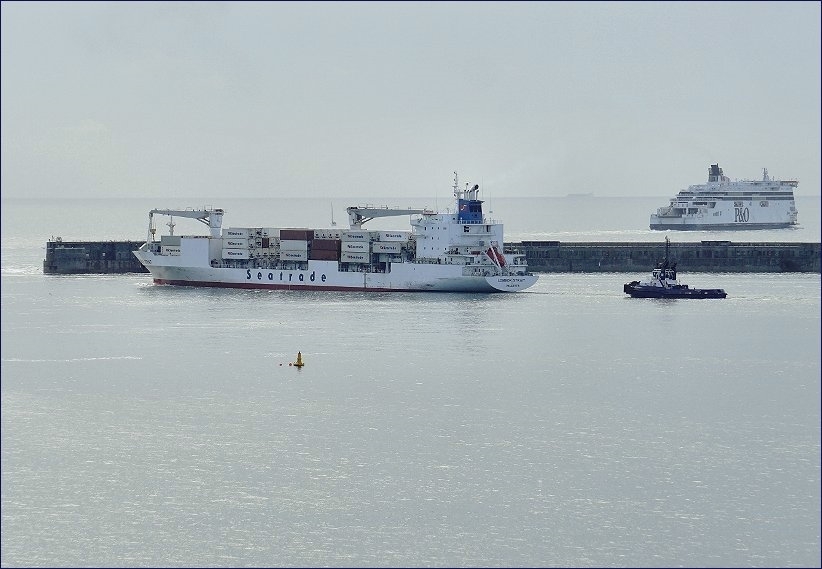 We featured the Lombok Strait earlier this week during her arrival and stay here at the Port of Dover...now there we are above with some shots of her departure for Hamburg at 07.30 yesterday morning. Twas all a wee bit slate grey for the departure as you can see.
A few hours later below and all had warmed up as Emerald arrived to take up the vacant slot at the Dover Cargo Terminal.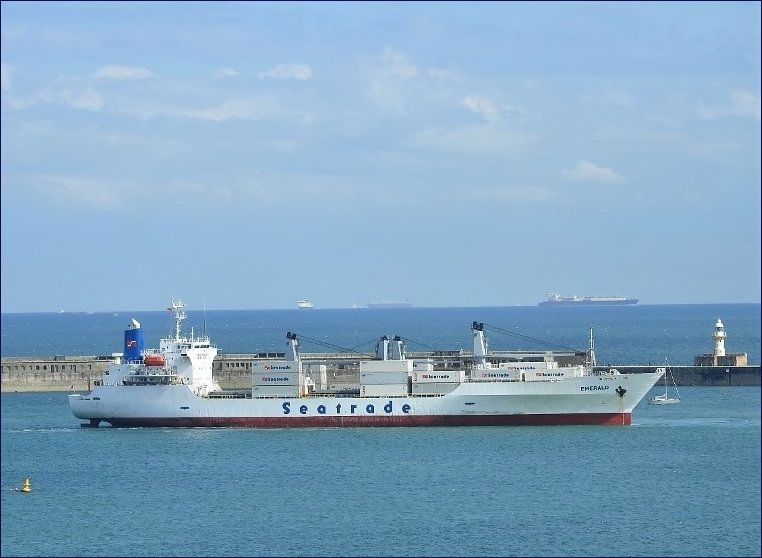 Well done with that cruise listing below Colette. Will watch out for all the arrivals.
Nice shot below there Mike from Ramsgate harbour. Looking good.

Wednesday, 2 August 2017 - 06:33
Post 4055
Colette B, Dover
CRUISE VISITS
____________
I cannot believe that August is already upon us

Some very interesting photos from the Sea News team, the US Navy moored in Sandwich, within walking distance of a pub no less

Wonderful photo by Ed Connell of the Dutch sailing vessel 'Aphrodite' off the French Coast and something I have never seen before, a four masted barque (the Peking) being transported by Combi Dock! Wowser!!!!

Now for the first of our cruise visits, on Thursday August 3rd Seabourn Quest starts her 16 night 'Jewels of the National Trust' cruise. Calling at Edinburgh, Invergordon, Orkney Islands, Ullapool and Oban in Scotland then across the Irish Sea to Londonderry then back to Holy Loch in Scotland. From there she sets course for Douglas in the Isle of Man, Dublin, Holyhead, Cork and the Scilly Isles. Arriving here at CT1, 07.00, leaving 20.00 hours, T/R.
The following day Friday August 4th Saga Pearl ll also starts her 16 night 'White Nights of the Baltic' cruise through the Kiel Canal visiting the 'Little Mermaid' in Denmark's Copenhagen harbour, Stockholm (Sweden), Helinski (Finland), St Petersburg (Russia), Tallin (Estonia), Ronne and Wismar (Germany) and Ijmuiden (Holland). She arrives here at CT1, 08.00, departing 16.00 hours, T/R.
There will be a short break now until Thursday August 10th when our good friend the Black Watch sails in to take a mini cruise to Amsterdam.
I'll be back again with more cruise calls real soon

Tuesday, 1 August 2017 - 10:37
Post 4054
Mike J., Dover
Paul isn't the only person to forget to post pix -
Almost a full set of pilot boats at Ramsgate yesterday, only one tucked away in the Inner Harbour.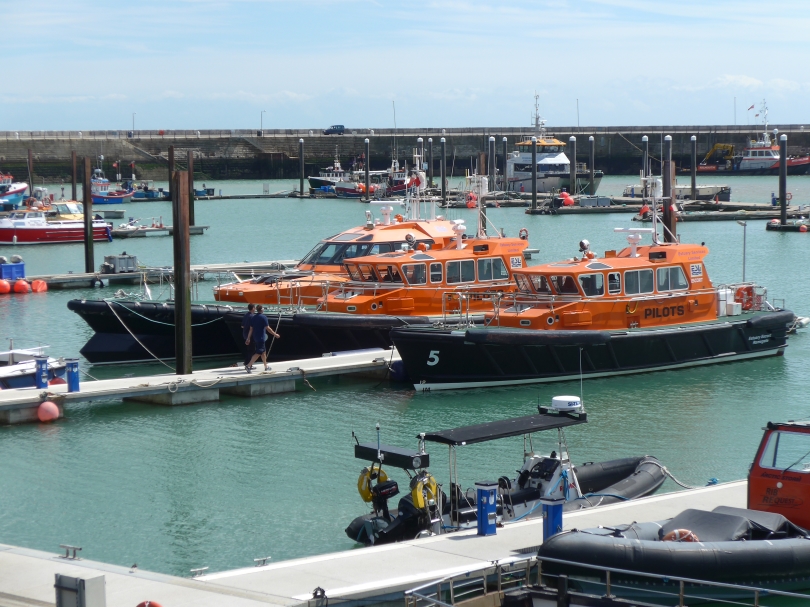 Tuesday, 1 August 2017 - 09:41
Post 4053
Sea News, Dover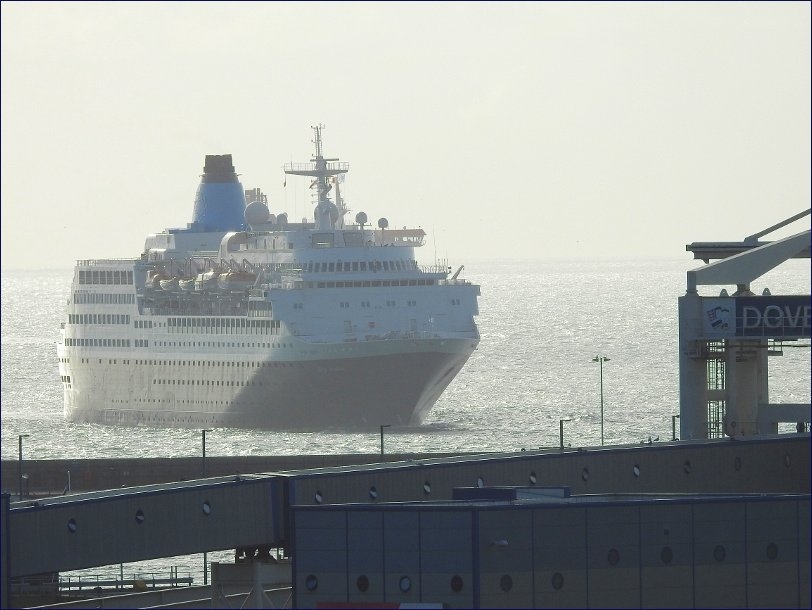 I omitted this one of the Saga Sapphire arrival yesterday from the earlier post...it was supposed to be picture 4 below but here we are now.... you know what they say "better late than never!"

PB.
Tuesday, 1 August 2017 - 07:44
Post 4052
Sea News, Dover
Catching up on Yesterdays Arrivals...
Following on from Ed's pic of the Lombok Strait at the Dover Cargo Terminal, here we are with a couple of shots of her earlier arrival in the watery sunshine at 06.30....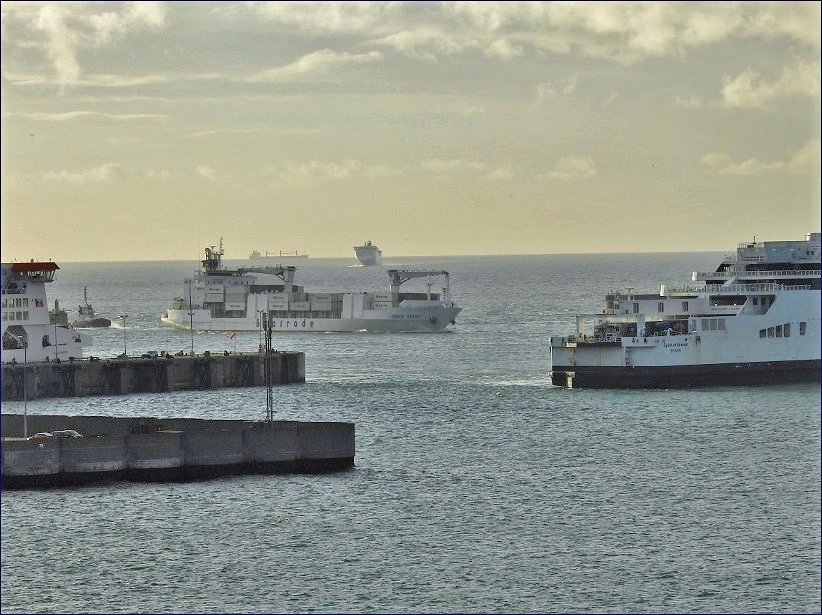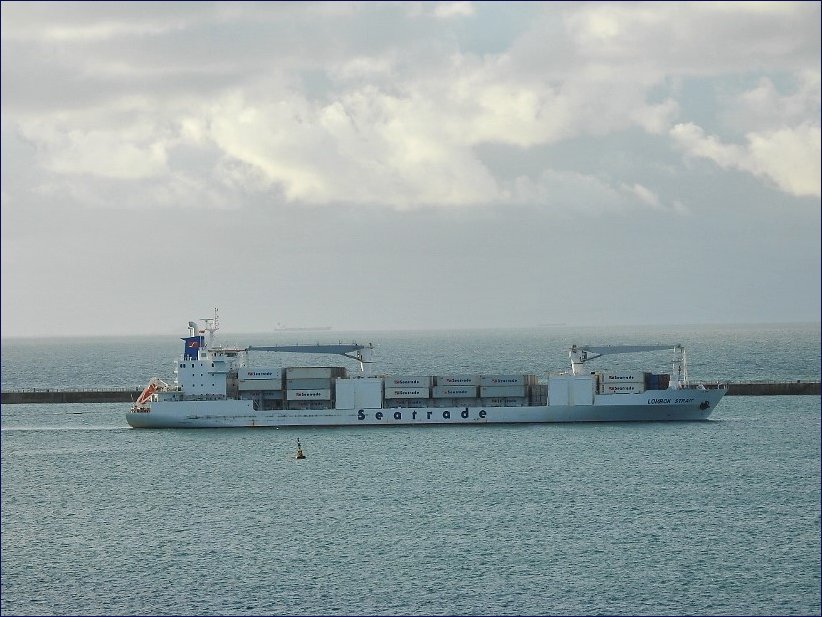 One hour later and we see Saga Sapphire approaching ...
for another visit to the Port of Dover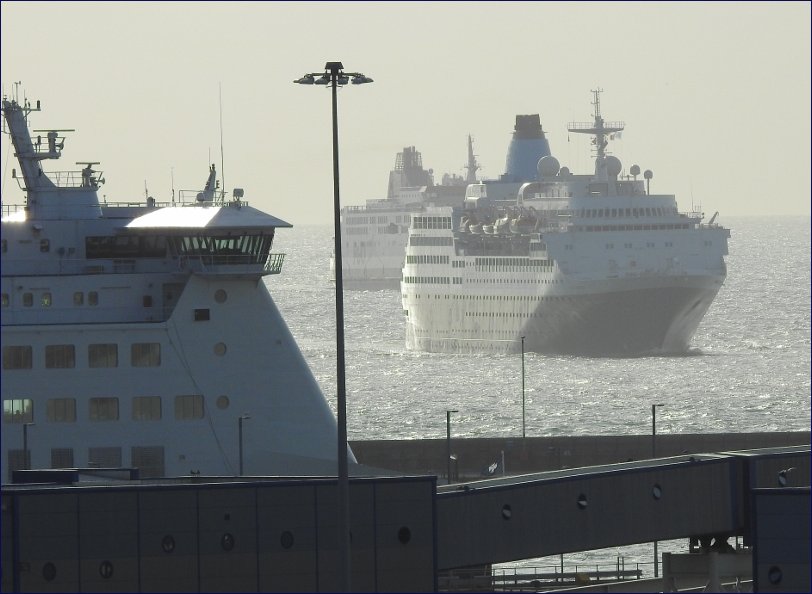 Fascinating post below there Mike - well done with that one.
Nice pictures Patrick...particularly like that one of the departing Saga Sapphire.
Ace work Ed again....saw the Whitstar and tried to get a decent picture without much luck, those are great.
Well done lads

Tuesday, 1 August 2017 - 06:33
Post 4051
Mike J., Dover
Following on from Paul's photo of the U.S patrol vessel P22 at Sandwich in post 4046 her berth in Ramsgate has been taken over by a most disreputable & apparently decaying motor yacht called the FRAN.
Her nameboard on the stern claims that she is registered in Daytona Beach, Florida in the U.S of A.
I have my doubts.
Monday morning there was filming going on nearby with the harbour carpark taken over by film crews & equipment & the Marine Parade traffic totally disorganised with STOP/GO signs & much milling about.
Security everywhere with most of them seeming to speak something Eastern Europeanish.
It seems that that a film called 'Juliet Naked' is being shot which has an American connection & I'm wondering whether the FRAN is to be part of the film.
The story line, according to Google -
. . . . . Juliet Naked tells the story of Annie (played by Rose Byrne), the long-suffering girlfriend of Duncan (Chris O'Dowd), and her unlikely transatlantic romance with once revered, now faded, singer-songwriter, Tucker Crowe (Ethan Hawke), who also happens to be the subject of Duncan's musical obsession . . . . .
I don't think that I'll be in the queue on the opening night
If the FRAN has been 'made up' to look worse than it actually is the 'set dressers' have done a darn good job.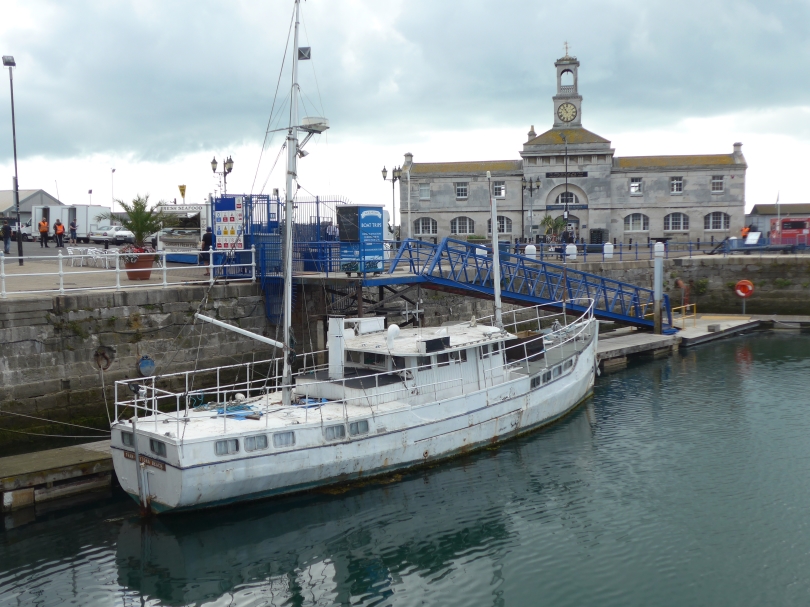 Back in the real world the tug GPS ARCADIA was on the Ramsgate slipway & looking very smart in her new paint job.
Built in 2009 she formerly operated in Australia as the PB ALLIGATOR & was acquired by GPS MARINE last year.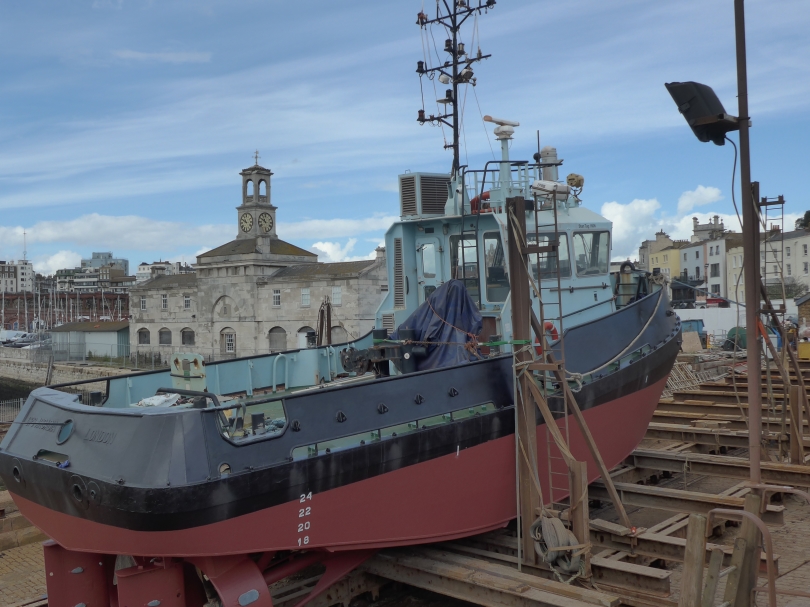 Monday, 31 July 2017 - 23:13
Post 4050
Patrick, Marine Parade
A slightly unusual view of the departing 'Saga Sapphire' Cruise Termnial 1 this afternoon. This photograph was taken from low down on Dover beach looking through the DWDR piling currently underway for the new cargo terminal and marina.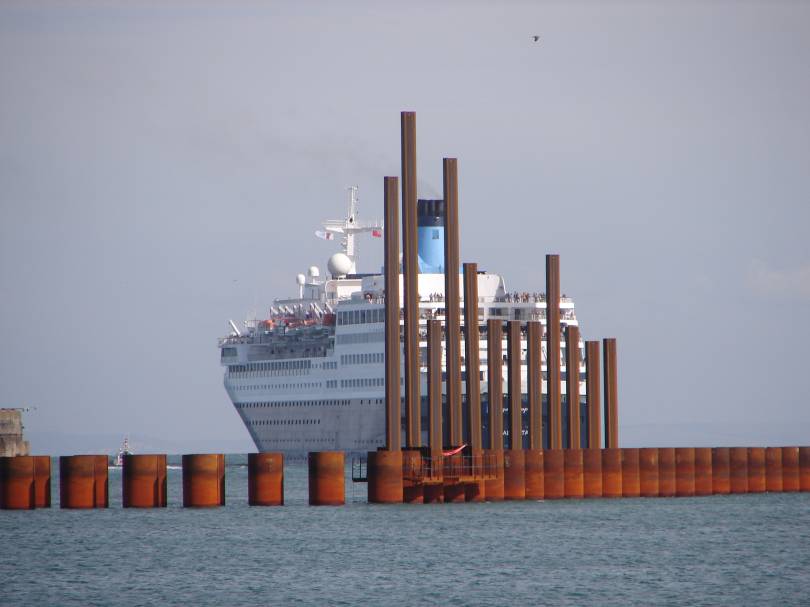 Meanwhile dredging work continues alongside the Prince of Wales pier. Here dredger 'Kreeft' is working with hopper barge 'Wadden 1'. 'Kreeft' I beleive means crayfish or lobster. Quite appropriate with the claw grab hard at work.
On the other side, in the Wellington Dock, work continues to build the Navigation Channel that will eventually provide lock access into the Dock.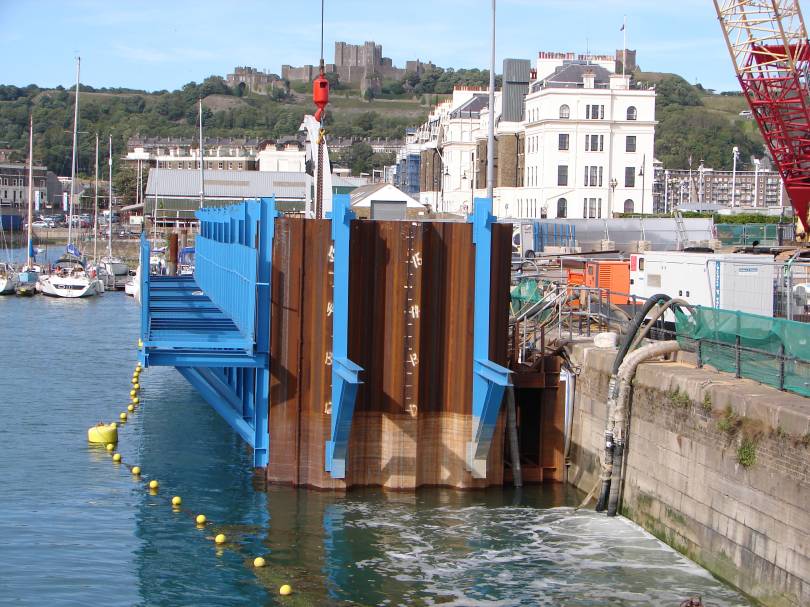 Monday, 31 July 2017 - 18:46
Post 4049
Ed Connell, Dover Strait
Lombok Strait at the DCT today.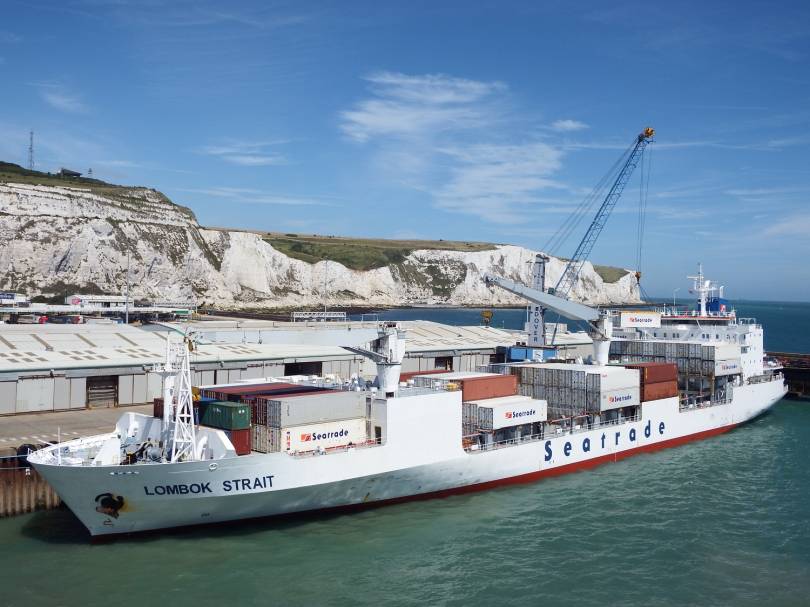 Bunker barge Whitstar yesterday.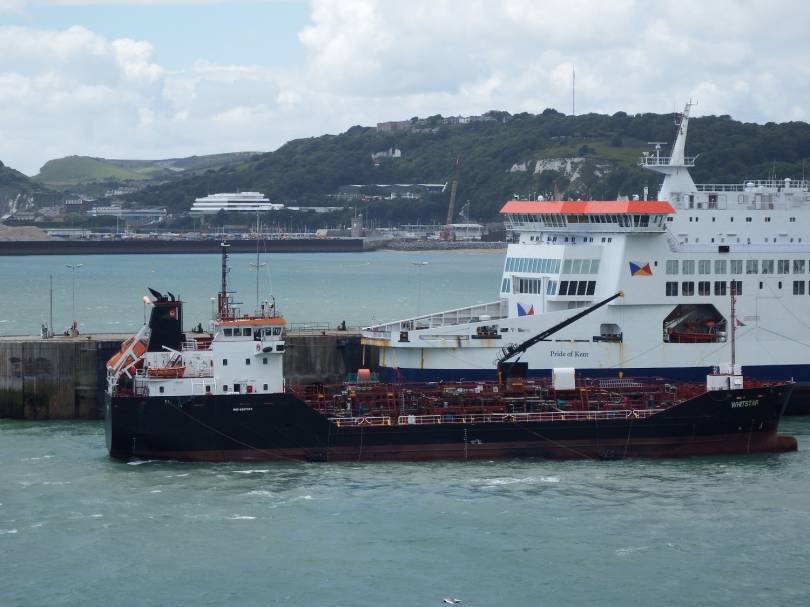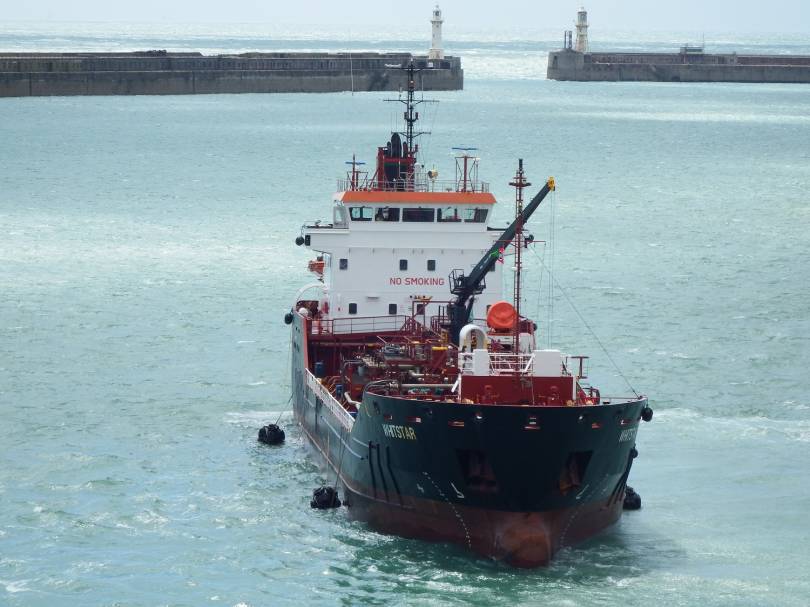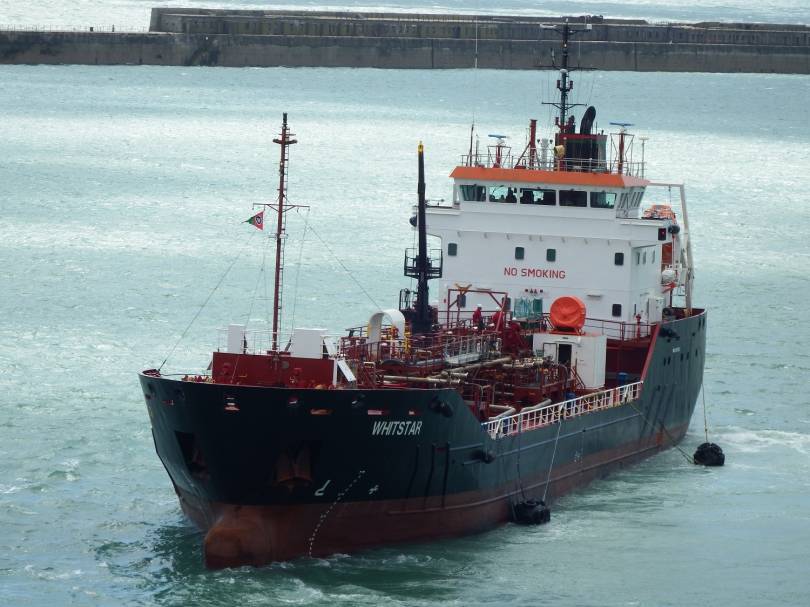 Monday, 31 July 2017 - 13:37
Post 4048
Sea News, Dover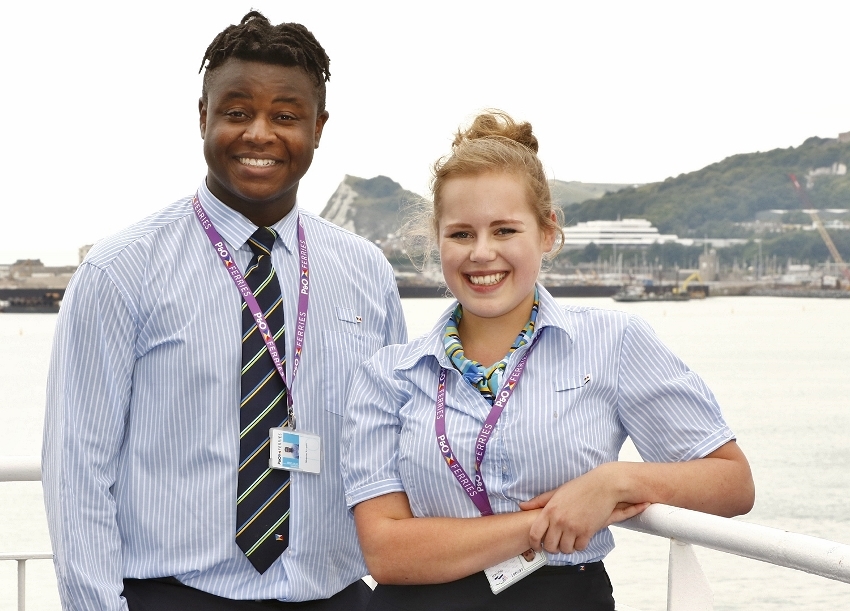 P&O FERRIES TAKES ON 140 NEW STAFF IN KENT
TO HELP SERVE MILLIONS OF SUMMER TOURISTS TRAVELLING BETWEEN BRITAIN AND FRANCE
MORE than 140 seasonal jobs have been created in Kent this August as P&O Ferries ramps up its operations on the English Channel for the peak summer season.
The ferry and logistics company - which runs six ships on the Dover-Calais route including the 47,000-ton flagships Spirit of Britain and Spirit of France - expects to carry almost one million passengers between Britain and the Continent in the month of August alone.
It has significantly expanded its workforce to cope with the additional number of tourists expected to travel during peak season this year, with the majority of jobs going to local people from Kent.
More than 100 people have been recruited to work on board the ships themselves in positions such as chefs and assistant stewards. Another 20 new recruits will help with the company's operations at the Port of Dover, with roles including port drivers and mooring operatives.
P&O Ferries' warehouse at Whitfield, which supplies its fleet of more than 20 ships sailing around the British Isles, has taken on six new people to cope with the summer rush. And the company's call centre at Channel House in Dover has recruited 15 new faces for the duration of peak season.
Janette Bell, Managing Director of P&O Ferries, said: "In addition to being one of the major employers in Kent, it is not always realised that we also employ well over 100 temporary workers during the height of summer. Many of these roles will be filled by students who have just graduated, young people entering the workforce for the first time, or people from households who simply want a second income for part of the year."
"I can assure our customers that every one of the people we employ will be dedicated to maintaining the highest standards of service at P&O Ferries. And anyone interested in working for us next summer can log on to www.poferries.com/en/jobs to register for job alerts."
P&O Ferries' announced last month that it had carried more freight across the English Channel in the first six months of 2017 than in any first half of the year in its modern history.
P&O Ferries is a leading pan-European ferry and logistics company, sailing on eight major routes between Britain, France, Northern Ireland, the Republic of Ireland, Holland and Belgium. It operates more than 20 vessels which carry 10 million passengers, 1.6 million cars and 2.2 million freight units every year.
ENDS
Many thanks once again to P&O Ferries for the information above.

Picture shows recruits Munashe Navarro age 21 form Dover and Ellie Cox age 20 from Nonington.
To accompany the press release above we have added some pictures below sent in by reader
SIMON BRISS of some of the busy P&O Ferries in recent action.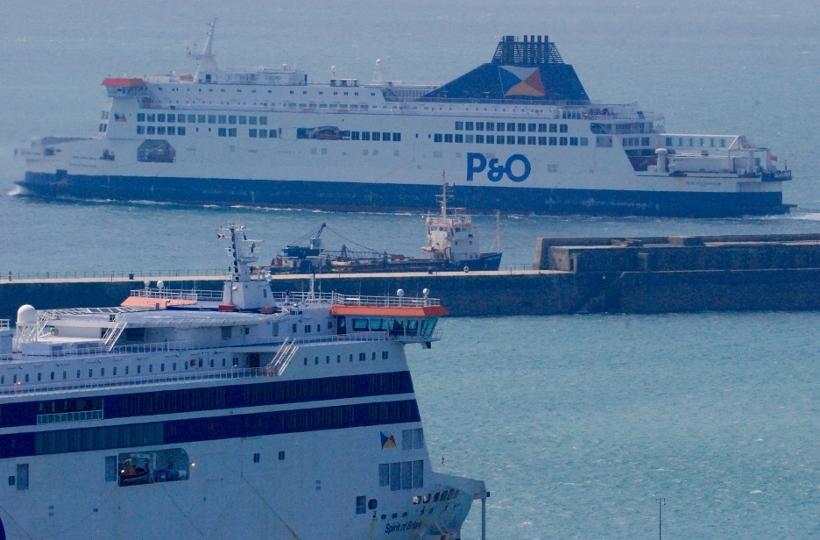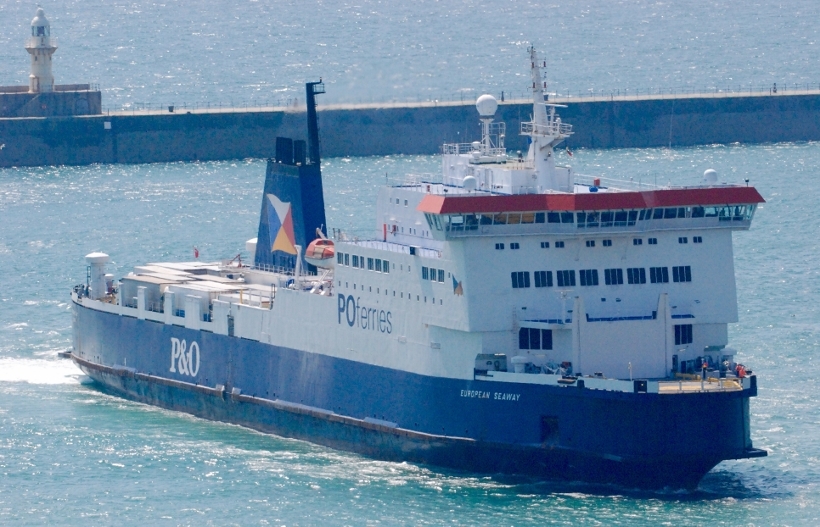 Many thanks to Simon for the pictures above. Great stuff Simon.
and of course to Ed below for the ace views of Aphrodite off the French coast.

Monday, 31 July 2017 - 06:04
Post 4047
Ed Connell, Dover Strait
Dutch sailing vessel Aphrodite off the French coast today.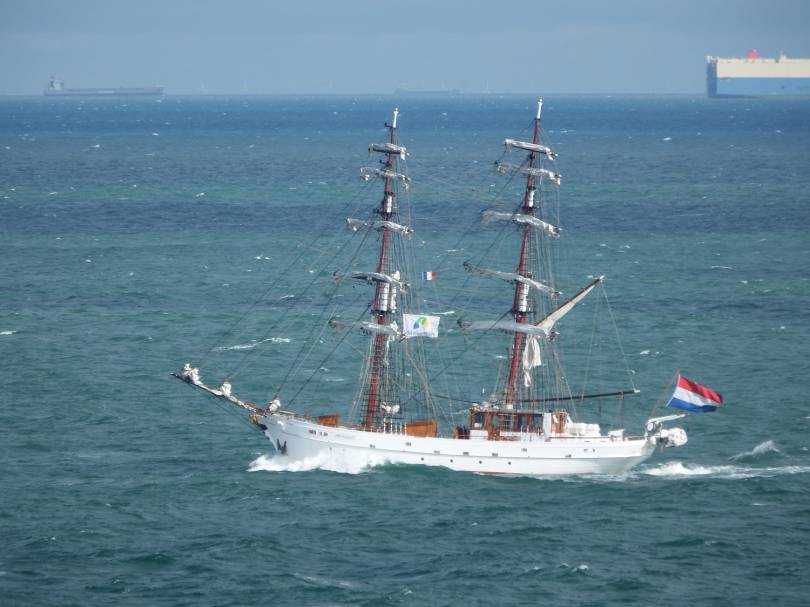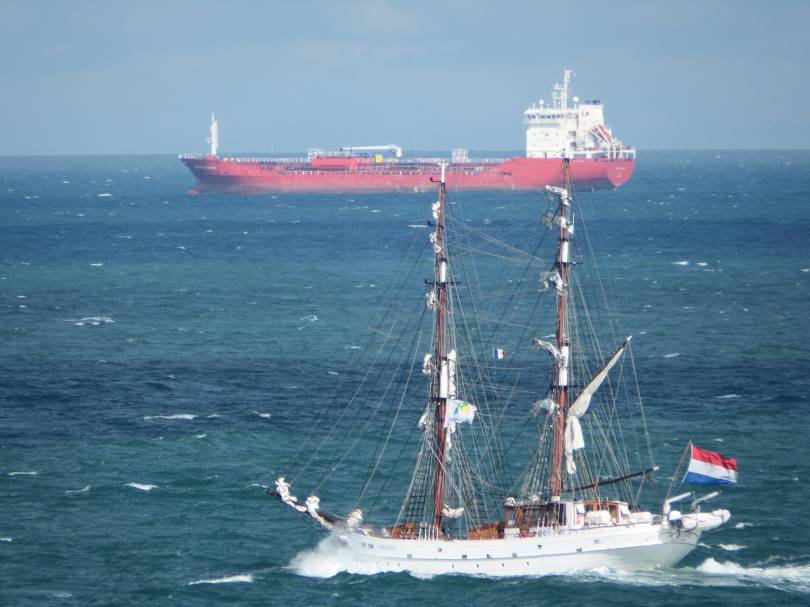 Sunday, 30 July 2017 - 12:30
Post 4046
Sea News, Dover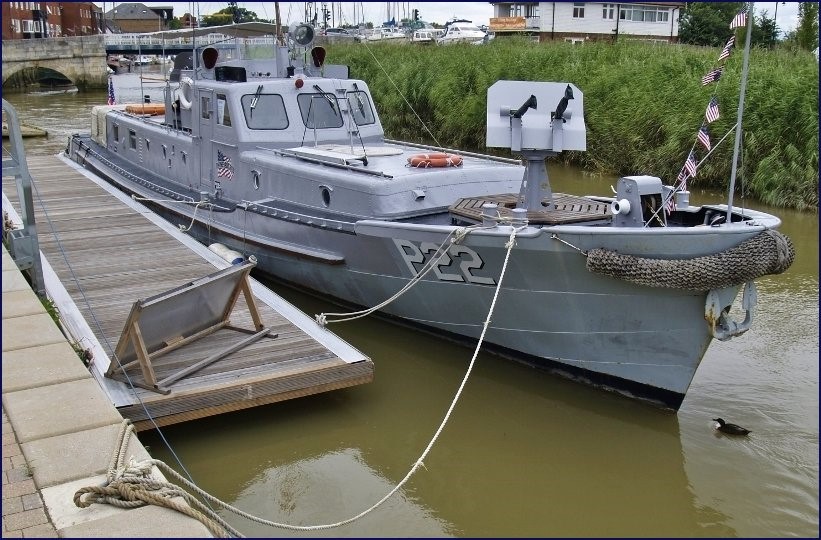 Sandwich duck challenges the might of the US Navy! The little duck above there was getting up close and personal with P22 which is currently moored in Sandwich, very close to the pub for yours trulys convenience. More detail below. The picture was taken this time last week.(sunday)...was quite a surprise to see it over there in Sandwich. Further detail below as you can see...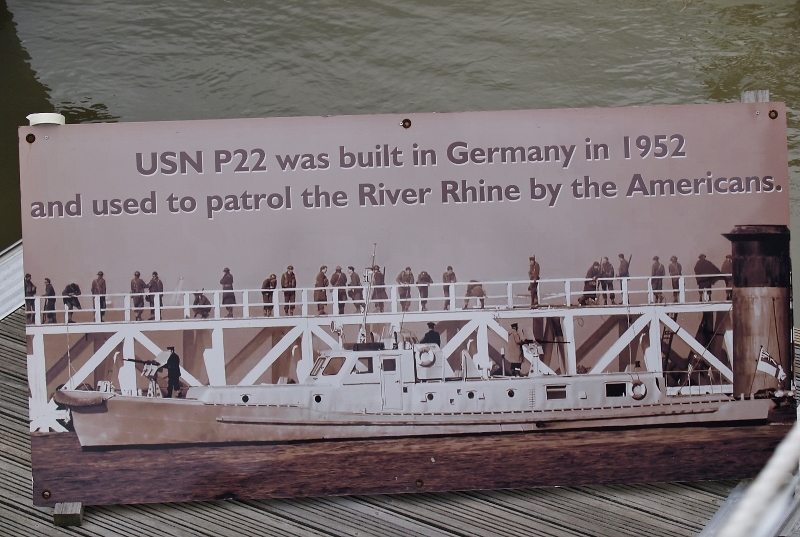 Pictures below of the very gloomy early arrival yesterday of the Pacific Princess, She is en route to Iceland and Norway as per Colette's earlier post. Time of pictures 05.40. Gosh it was gloomy and bleak yesterday.
Wots 'appened to our scorching summer??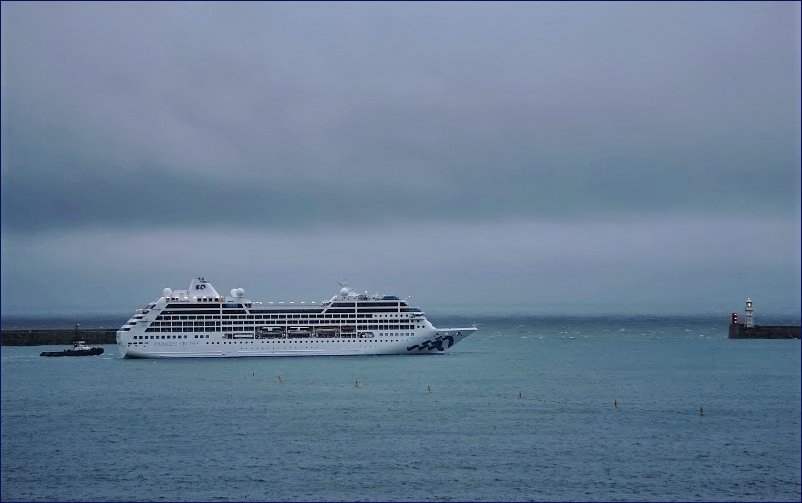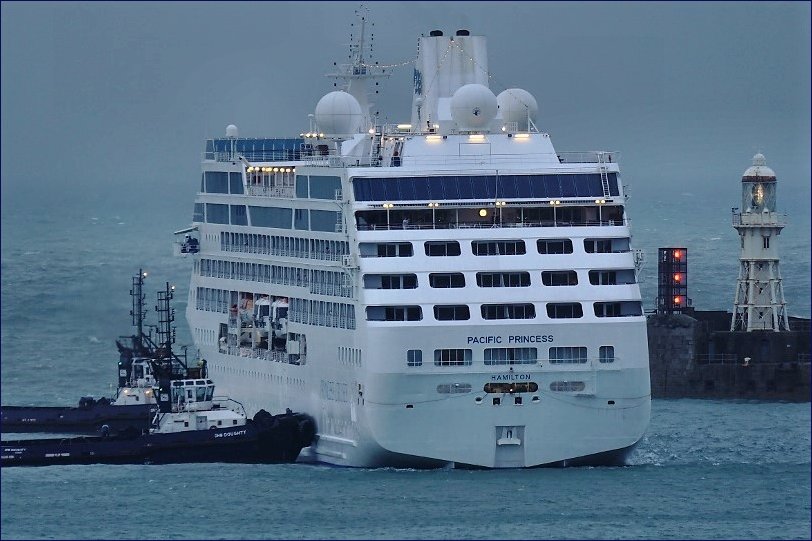 Fascinating post below from Ed. Don't miss that one!

PaulB.
Sunday, 30 July 2017 - 07:17
Post 4045
Ed Connell, Dover Strait
The four masted barque "Peking" passed up the Dover Strait today being transported on the heavy lift ship "Combi Dock III". She was originally built for the German shipping company F.Laeisz as one of the famous Flying P's, involved in the nitrate and wheat trade back around Cape Horn to Europe. Then many decades as the training ship "Arethusa" moored in the Thames. Since then she has been several decades at the South Street Seaport Museum in New York and is now one her way to be a museum ship in Hamburg. The wreck of the "Preussen" which lies at the foot of the South Foreland was another vessel of the same company.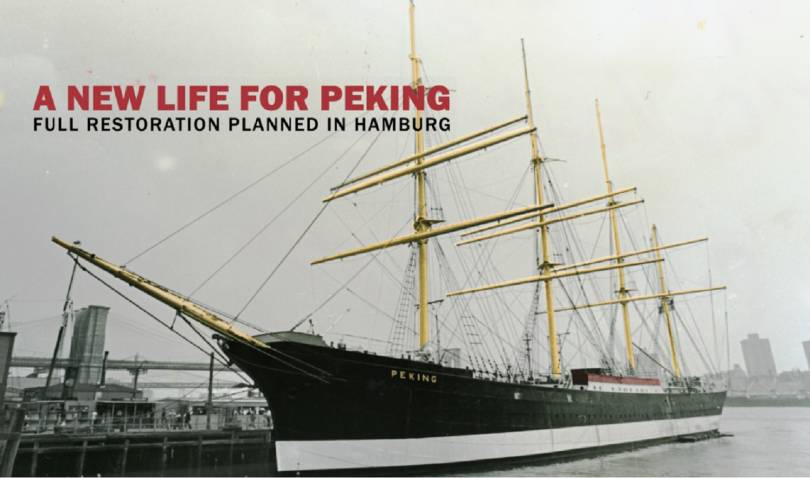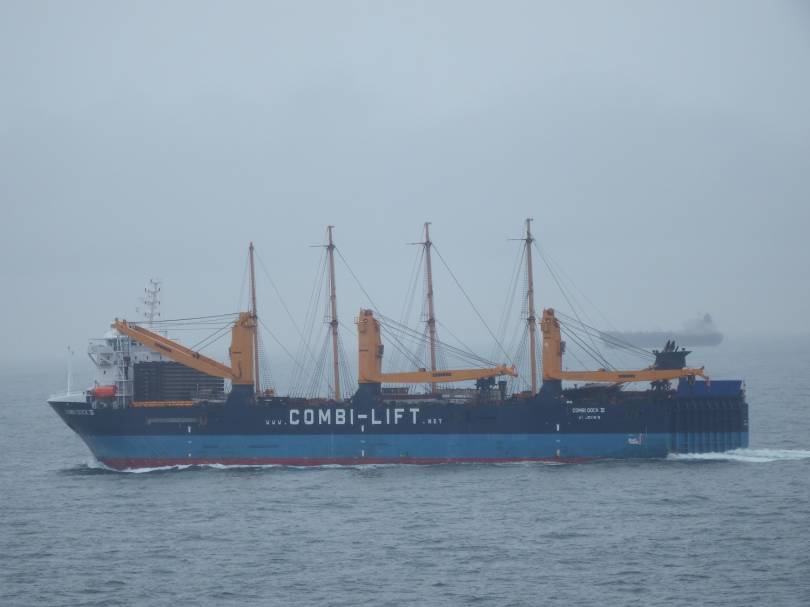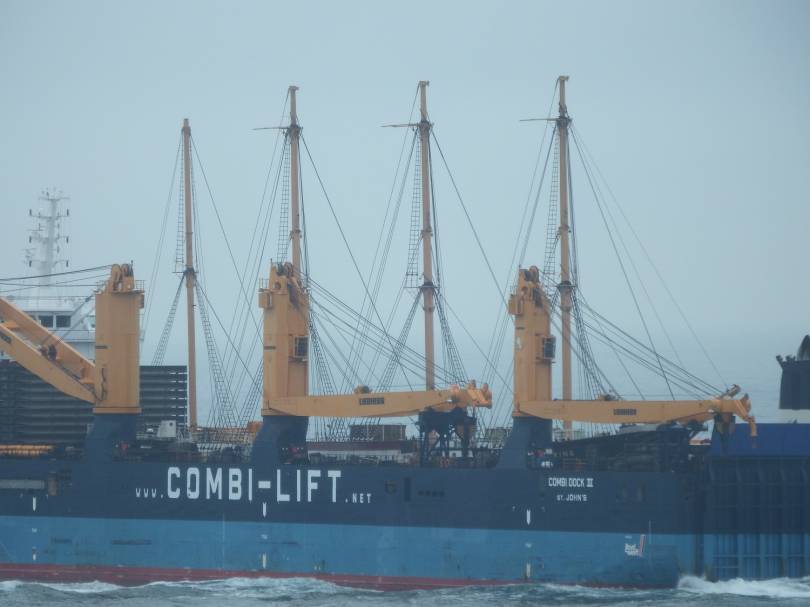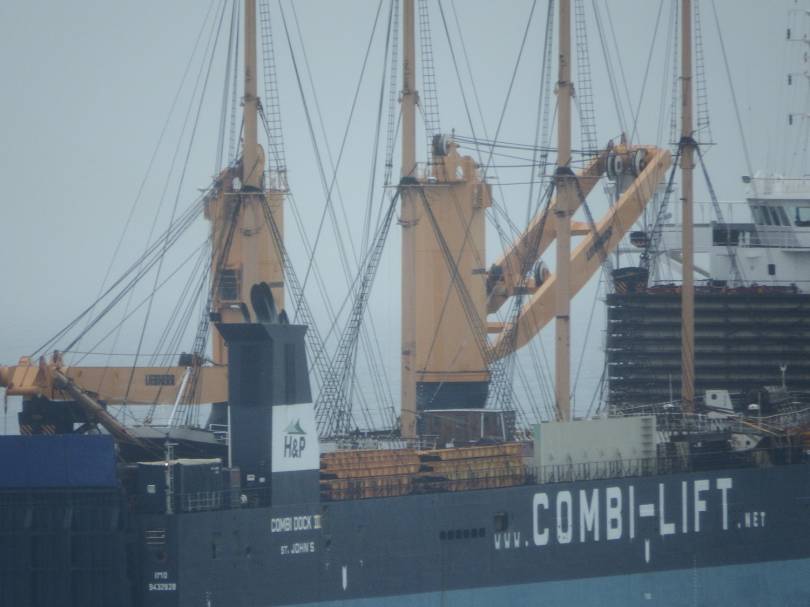 Saturday, 29 July 2017 - 22:21
Post 4044
Sea News, Dover
These are the same guys you saw in Ed's post 4022 when they were tackling an anchor situation on the Southern Bay. This time an altogether lighter problem retrieving the lifebelt from the water. Said lifebelt regularly makes its way into the sea....high jinks from the school-less kids no doubt. Don't do it kids. I have a feeling the woman in the pictures actually called the Patrol Boat guys on her mobile...they seemed to respond to her anyway.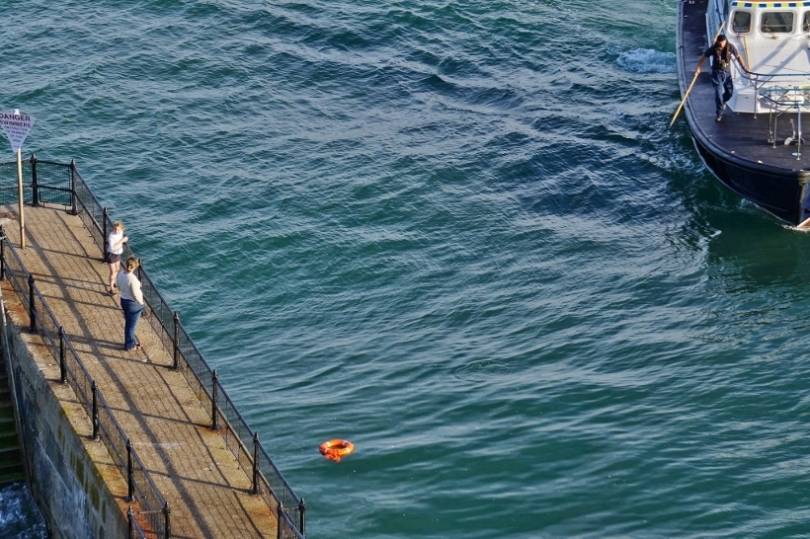 The cautious approach...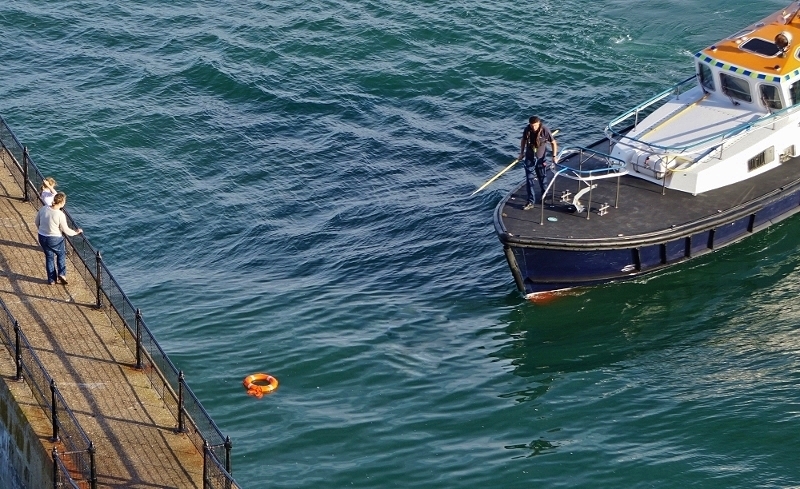 Moving in for the kill...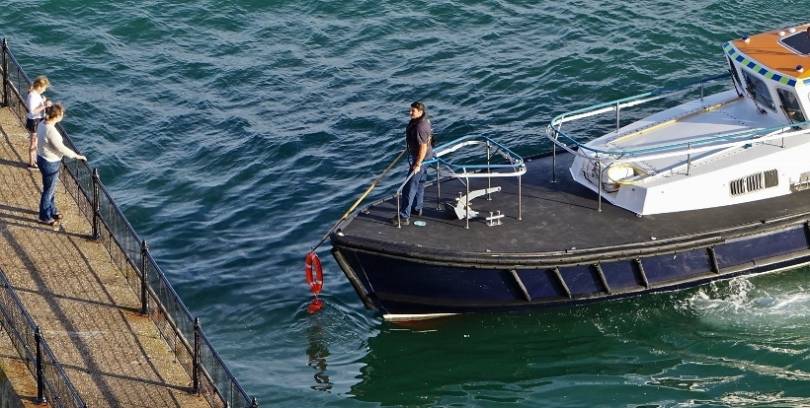 Gotcha...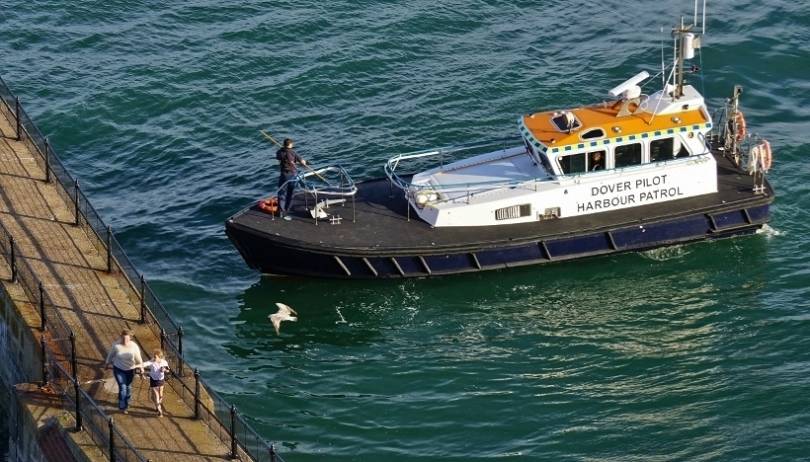 All done...
Ah .. excellent pictures below once again Sarah. You are in great form with the camera these times for sure.

Give it a go with the camera Vic...you might surprise yourself. It sometimes takes a bit of time.

PaulB.
Saturday, 29 July 2017 - 07:24
Post 4043
vic matcham , Dovor
I have a CANON SX170 with 16x15 zoom lens but I am us at using it I look at your great action photos thinking why I do not get them like that.thank you.?


Friday, 28 July 2017 - 12:06
Post 4042
Sarah, Ramsgate
Further photos taken yesterday.
Estuary Escort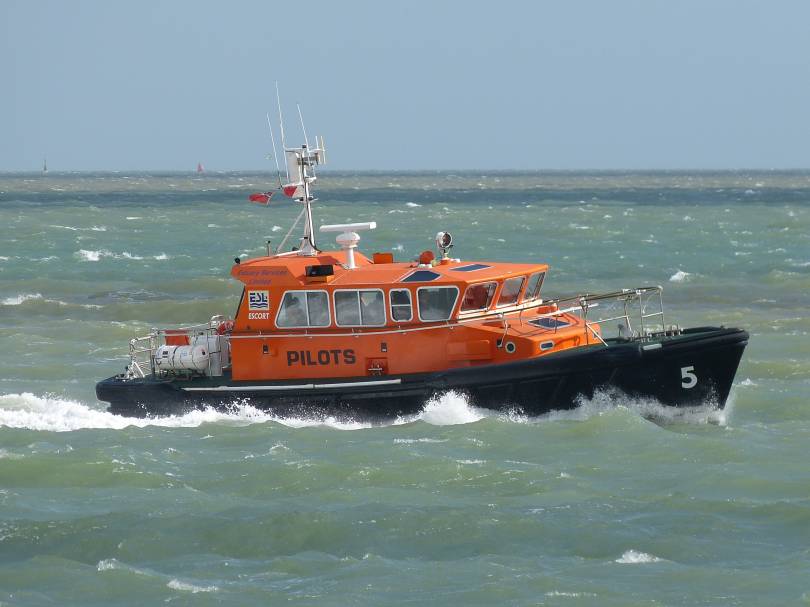 MTS Valour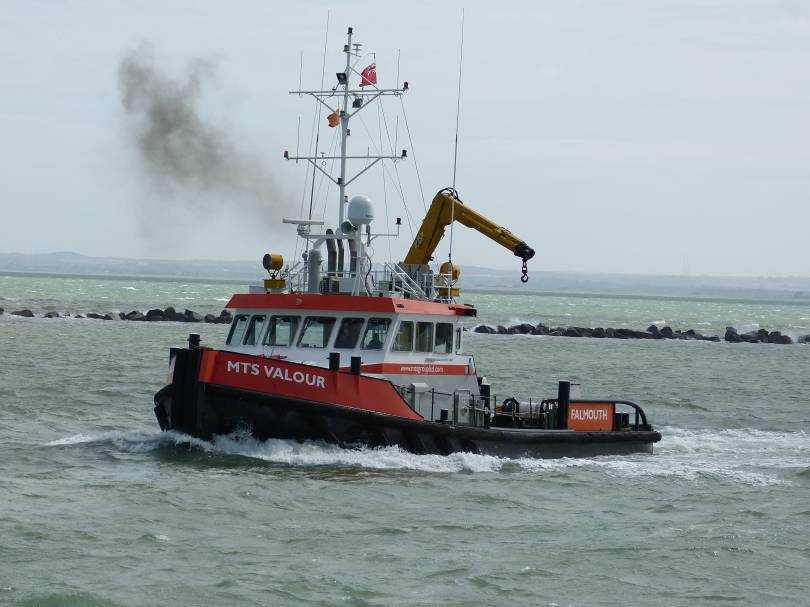 Typhoon Tow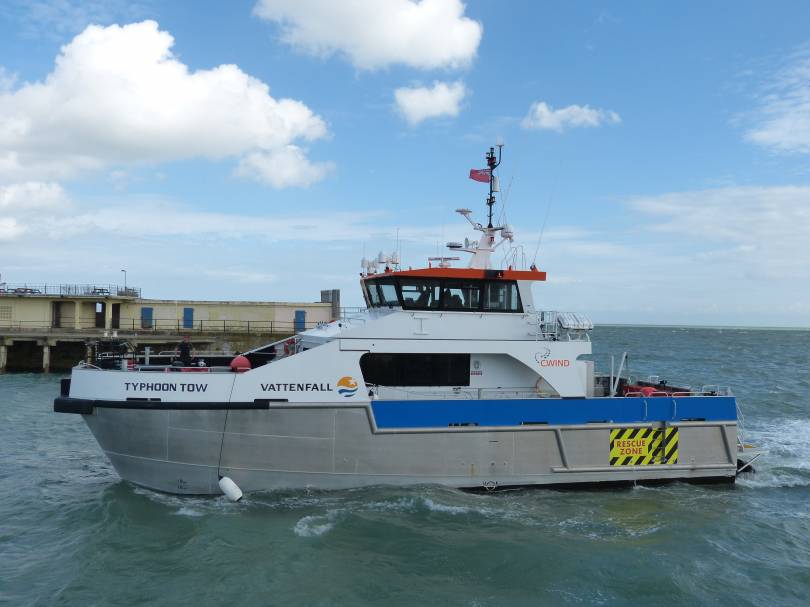 MTS Valonia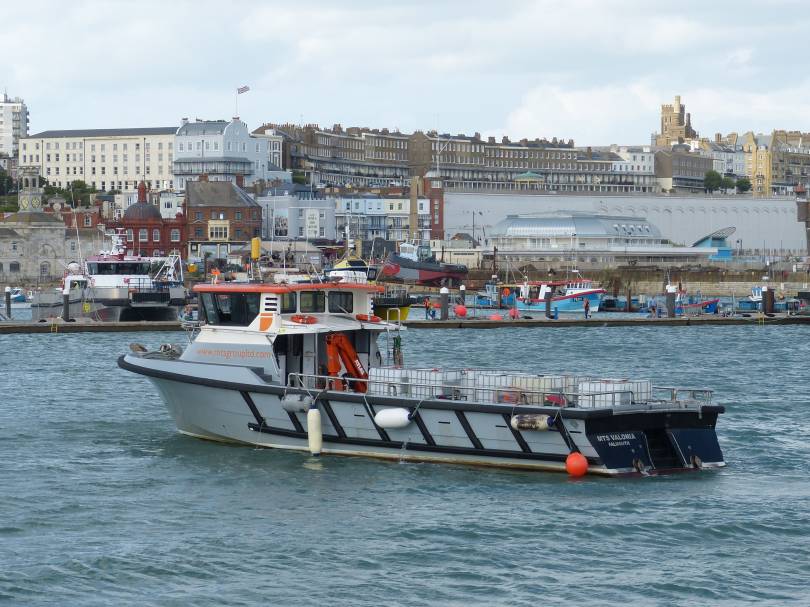 Friday, 28 July 2017 - 10:24
Post 4041
Sea News, Dover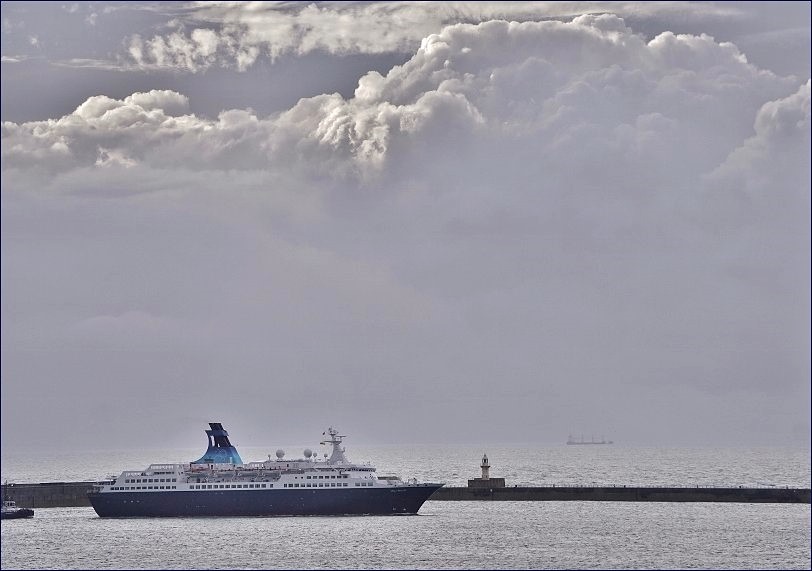 Following on from ColetteB's listing see below 4038...that's the Saga Pearl II arriving with us a short time ago this morning. The picture has gone a bit purple though...very annoying Grrrr

Wowser! Absolute blinders below from Sarah capturing the Lifeboat callouts yesterday.Fab.Sharp.

And cracking stuff from George. You were right in close to the rough action there George.

I dunno...blinders and crackers...great stuff!


PB.
Friday, 28 July 2017 - 08:42