Friday, 20 October 2017

doverforum.com/sea-news
Featuring all the ships that come and go and work at the Port of Dover with further coverage of Ramsgate, Calais, Dunkerque. Email: dover7@msn.com to send SEA NEWS pix or info.... or click ADD YOUR COMMENT below to post direct, no membership needed.

DFDS and the Maritime Catering Apprentices 4323.
P&O Ferries help children with serious illnesses cross to France 4316.
Port of Dover's Big Christmas Event 4311. Fun for all...
Port of Dover sponsors War Horse 4294
DFDS - Crowned Europe's leading Ferry Operator 4287.
DDC Leader Paul Watkins retires...see 4282 and 4270. Replacement 4328.


Use our SEARCH ENGINE below to find all sorts on the SEA NEWS pages..more than 200 now with more than 4000 nautical posts. Posts welcome. Max of 5 pictures preferred per post. Sea News Editor Paul Boland.
Type Cruise Visits (or indeed anything) in our Search Engine below for the latest cruise ship arrivals..
Post 4269
Sarah, Ramsgate
USN P22 leaving Ramsgate for Sandwich today.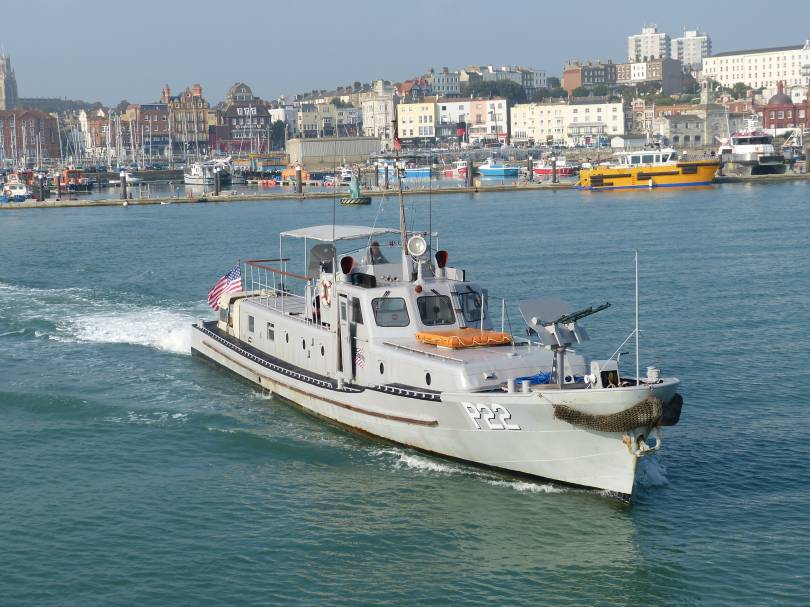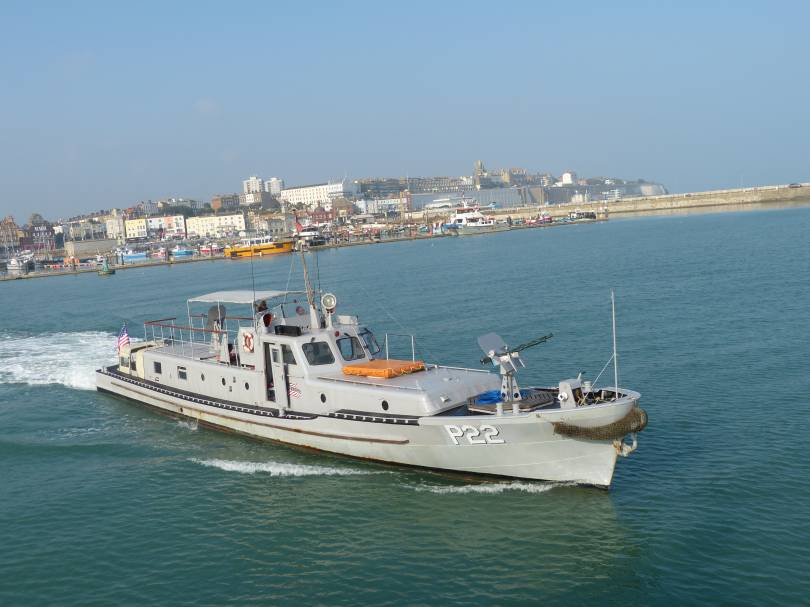 Border Force vessel Alert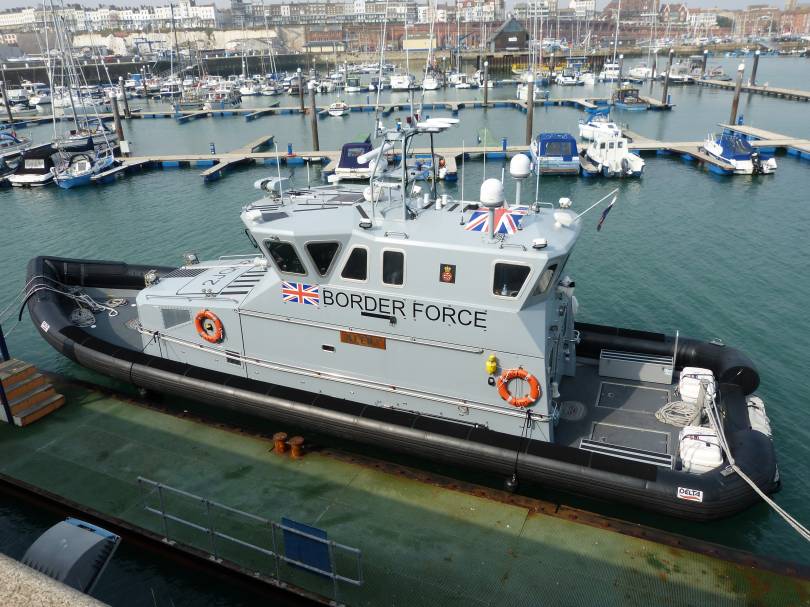 Estuary Warden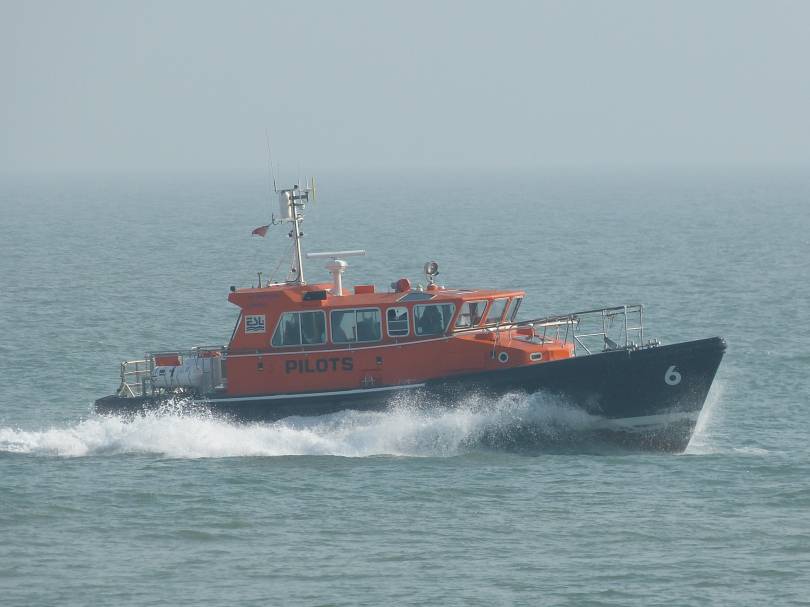 Tuesday, 26 September 2017 - 18:37
Post 4268
Sea News, Dover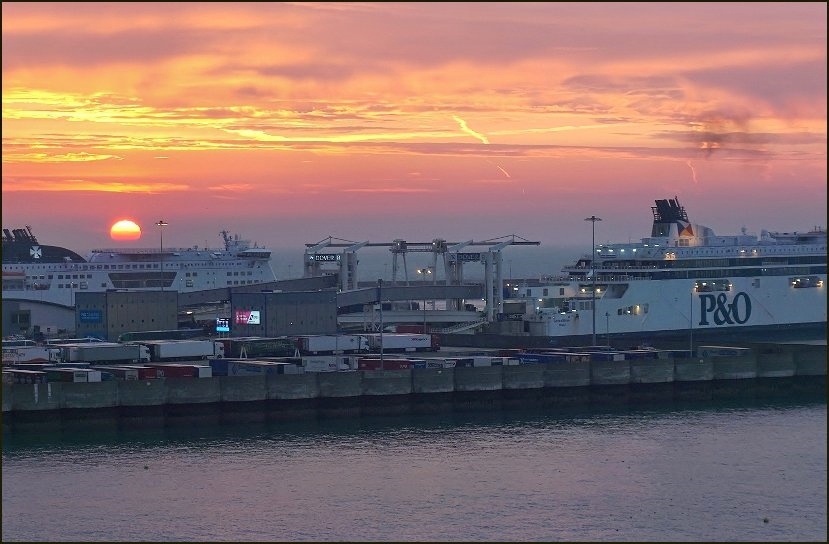 Above we are looking across the Port of Dover at sunrise yesterday morning early...and even earlier below we have the arrival yesterday of cruise ship Marina at 06.20...captured as she reverses into slot at Cruise Terminal 2. The picture below is a bit forced as it was just too dark at 06.20. In Port today we have the Seven Seas Navigator....she came in when it was quite dark so we hope to get a picture later.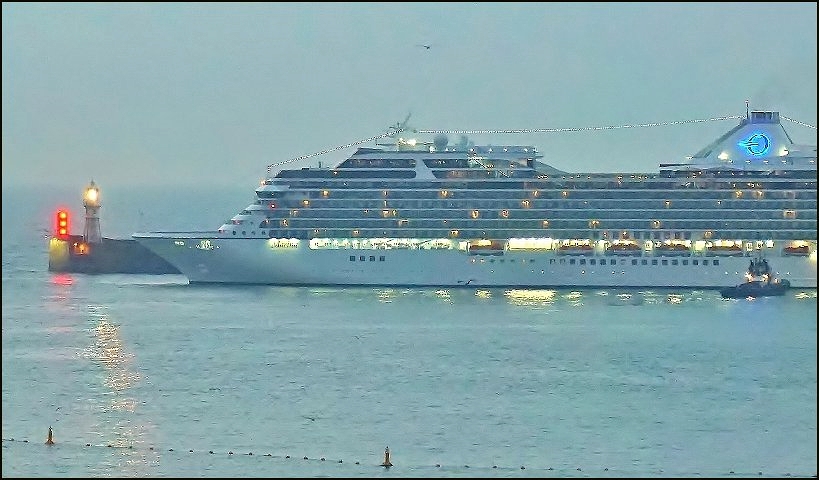 Ah good to see those below Sarah of USN P22...cracking sequence of shots there

PB.
Tuesday, 26 September 2017 - 07:56
Post 4267
Sarah, Ramsgate
USN P22 arriving at Ramsgate today for an overnight stay.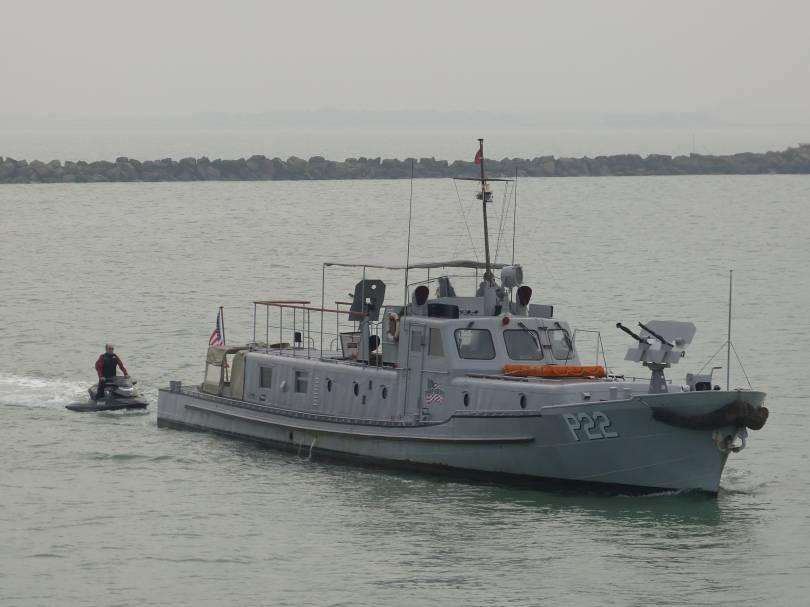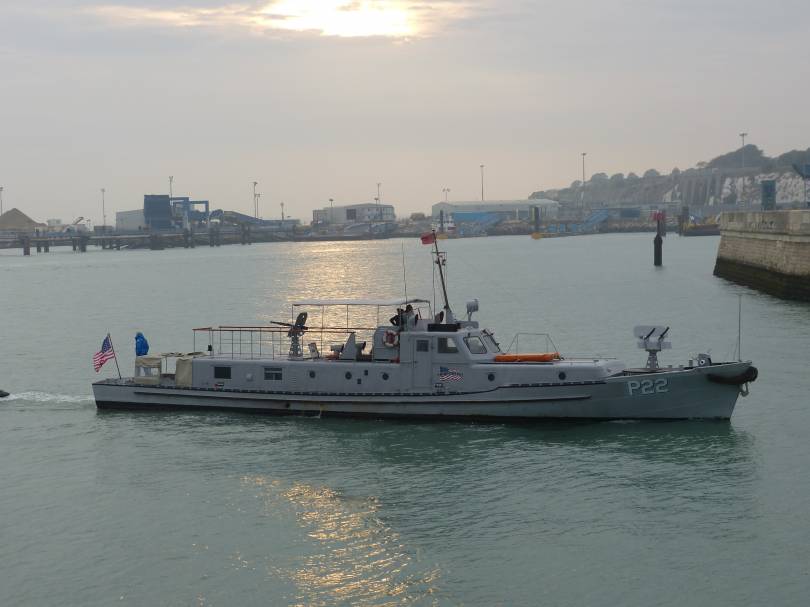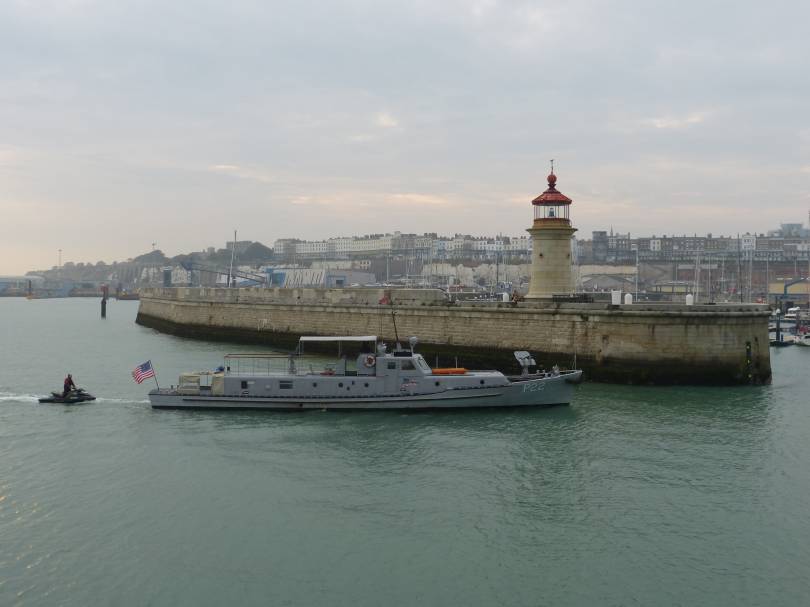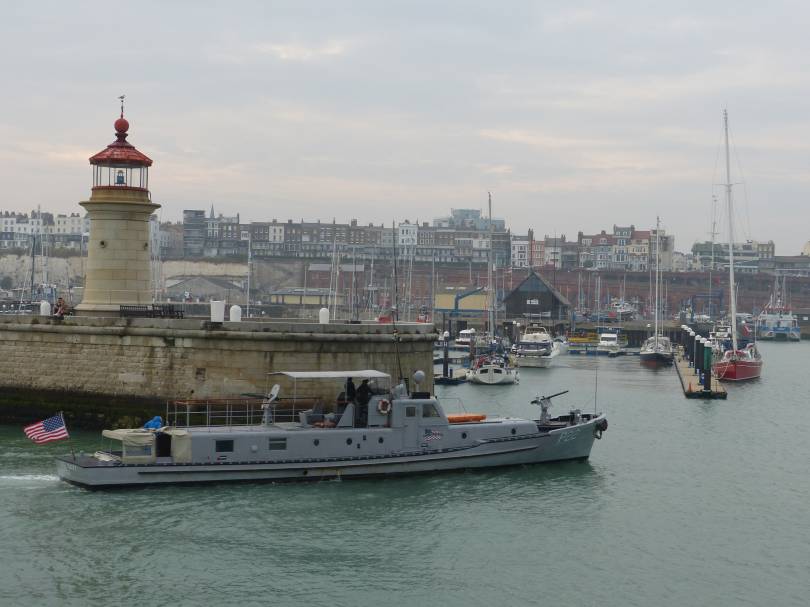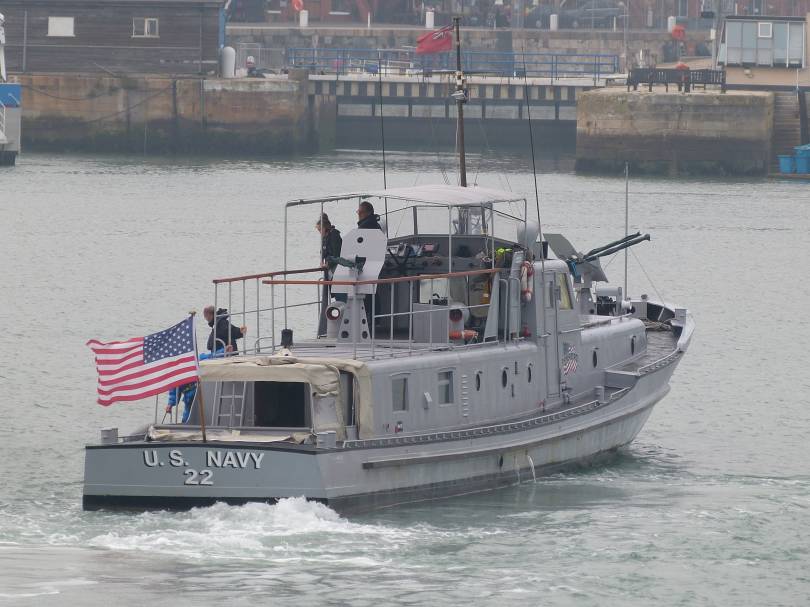 Monday, 25 September 2017 - 23:14
Post 4266
Sea News, Dover
Following along from Patrick's earlier pictures ..here we are with some more of the Dutch ever so mad flyboarders doing it all for cancer charities as they wackily cross the channel in spectacular style...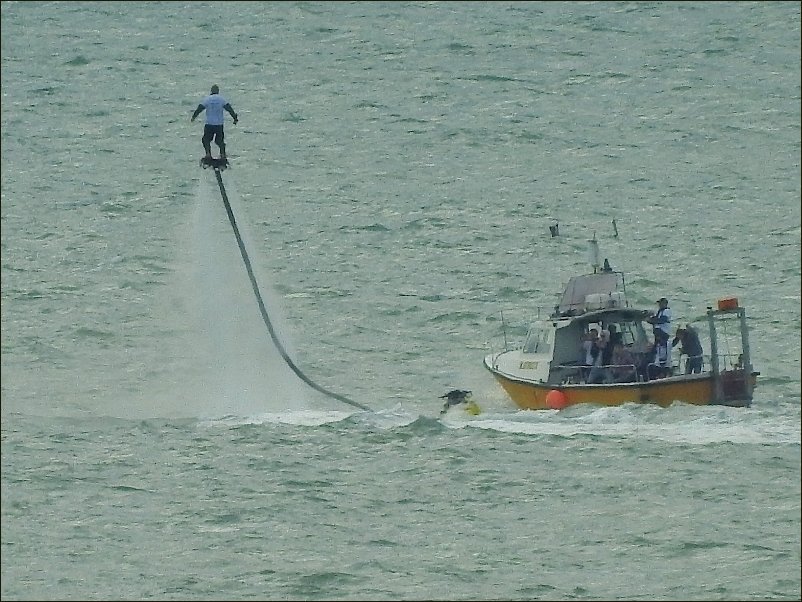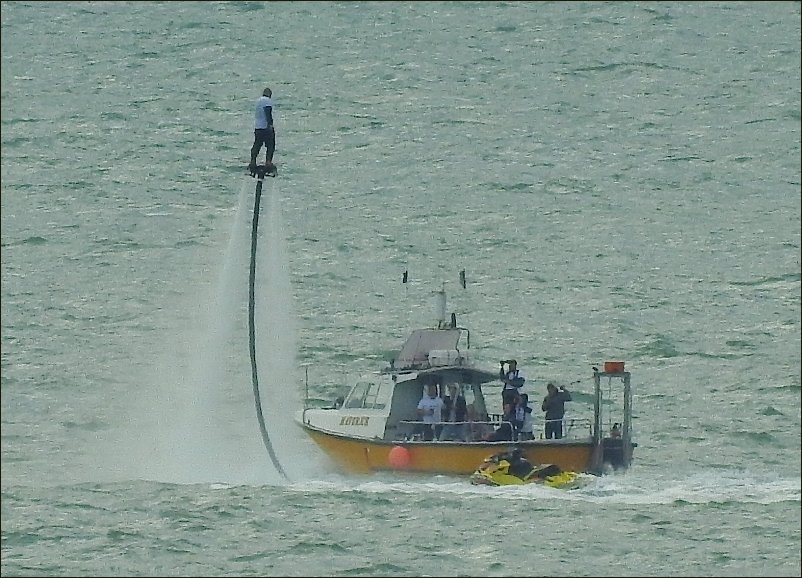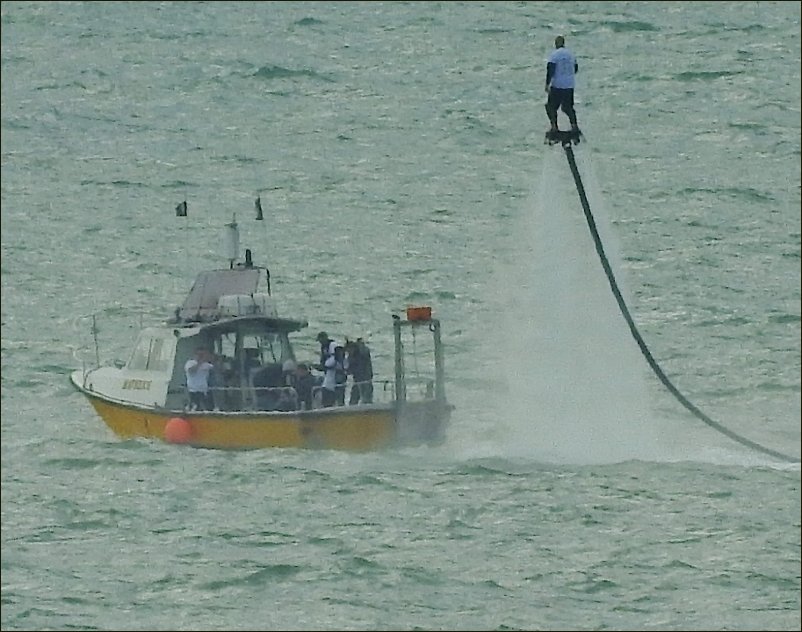 Its a mad mad mad mad world....


* *
And now... Dover and Deal rallying in a good cause....
Caring for those affected by the Grenfell Tower tragedy
_____________________________________________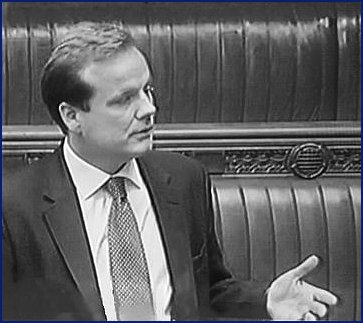 The latest newsletter from Charlie Elphicke MP for Dover and Deal....
In the early hours of Wednesday, June 14th, a fire broke out in Grenfell Tower, West London. Many of us woke up that morning to horrific images on our TVs of flames engulfing the 24-storey building. At least eighty people were killed in the tragedy.
At such times we feel like we must do something to help those in need. Yet we ourselves feel helpless. What can we really do to make a difference? Local charities were bombarded with clothes and donations. Yet before long they started turning things away because they already had far more than they could handle. People here in Dover and Deal got in touch with me asking what could be done to help.
My first thought was what do we here have to offer in our corner of Kent? We have beautiful beaches, incredible history and lots of things to do. The victims of the fire should be offered the opportunity to enjoy all Dover and Deal has to offer.
I met with local hotelier Ian Dunkerley. He wanted to do something to help the victims too. His daughter works in a school just 400 metres from the tower. Hoteliers at The Clarendon, The King's Head and The Royal in Deal also offered to help.
We got our heads together and started planning an all-inclusive trip with local businesses. Dover Sea Safari offered a boat ride around the harbour. The Dover Marina Hotel said they could put on lunch. English Heritage provided tickets for Dover Castle and Walmer Castle. Dunkerley's Seafood Restaurant would do dinner. And the Clarendon Hotel offered an overnight room. All free of charge.
And last month I was delighted to welcome Judith and Rafthina Peterson down to Dover and Deal. We met in the square outside The King's Head in Deal where live music had been playing all afternoon in glorious sunshine. We had a long chat about the fire at Grenfell. How they had been made homeless. How their lives had been turned upside down. It was heart breaking to hear.
Yet when we asked how they had enjoyed their trip to Dover and Deal, big smiles appeared on their faces. They said they'd had a fantastic time and it was one the best breaks they'd ever had. Their local council said Judith and Rafthina returned to London with a spring in their step.
Of course nothing will ever put right that tragic day in June. Yet we wanted to show that every corner of the country cares deeply about what happened at Grenfell and the people affected by it.
Community spirit is one of our many strengths around here in Dover and Deal. We always rally around to help those in need. It's what makes me proud to live in this area and call it home.
Ends
Many thanks for the Cruise info again Colette...
two glamourous ships already in Port as I write...
PaulB

Monday, 25 September 2017 - 06:30
Post 4265
Colette B, Dover
CRUISE VISITS
_____________
With Disney filming at the old Dover Marine/Dover Western docks railway station at Cruise Terminal One and 'Flyboarders' hydroflying across the channel, Dover is once again firmly on the 'International' map. Also as usual, terrific stuff on all things nautical from the brilliant Sea News team

After a week's break of cruise ships visiting us, we hit the ground once more with a Double Whammy!
Tomorrow Monday September 25th the wonderful Pacific Princess sails into CT1 at 06.00 hours on her eleven night cruise from Dover to Civitavecchia (Rome). She will be calling at Le Havre, La Coruna, Gibraltar, Barcelona, Sete, Monte Carlo, Wow! and Livorno before arriving in Civitavecchia (Rome). She departs our shores at 17.00 hours, T/R. She will be based in Venice until late November when she sets sail for Fort Lauderdale, Florida. We will have to wait until May 2018 when she graces our shores once more.
Also tomorrow, the Oceania Marina arrives at CT2, 07.00 hours from Amsterdam whilst on her 12 night cruise to Lisbon, she was last here in September 2015 so we welcome her with open arms. Her ports of call include Honfleur, Saint-Malo, Brest, La Rochelle, Bordeaux, Saint-Jean-de-Luz, Bilbao, Ferrol, Porto before finally dropping anchor in Lisbon. She departs at 19.00, PoC. She will be based in the Mediterranean for a while, we look forward to seeing her again in 2018.
The following day Tuesday September 26th we have a new visitor, Regent Seven Seas Cruises 'Seven Seas Navigator' arrives at CT2 at 07.00 hours to start her 10 night cruise to Lisbon. She calls at Honfleur, Jersey, Saint-Nazaire, Le Verdon-sur-Mer, Bordeaux, Gijon, Ferrol, Porto and Lisbon. She leaves us at 17.00 hours, T/R. She will eventually be setting sail from Lisbon in October for the Big Apple, New York

We look forward to seeing her again.
We are nearing the end of the 2017 Cruise season so there will be a break now until 25th October when we look forward to welcoming the ever smiling AIDAmar

Sunday, 24 September 2017 - 18:07
Post 4264
Sea News, Dover
A ragtag bag of pix now for a sunday morning...all taken in low light.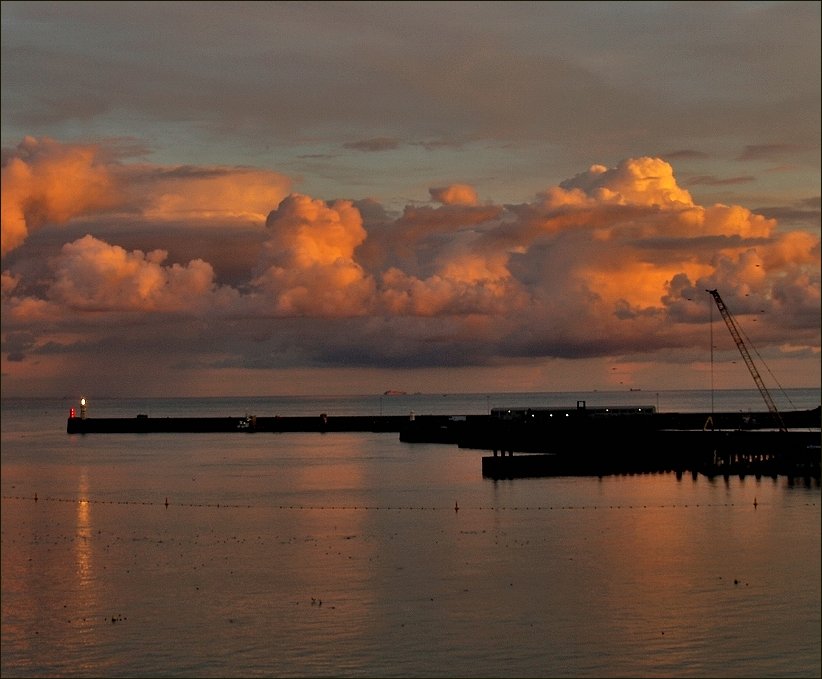 The picture above shows a dramatic end of day in the Channel. The sun is behind us to our right and sinking fast, but its late rays are catching the high clouds over the sea and all's well for a lovely evening, while the ol lighthouse flashes away reassuringly..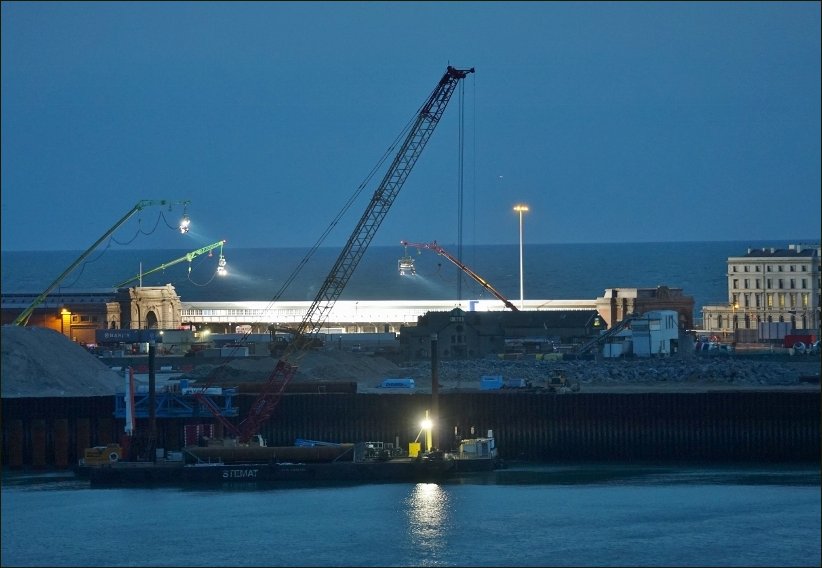 Disney are filming furiously all week...their great arc lights beaming with intensity over and around the olde railway station and amongst the sand dunes ( probably more gravel than sand !) ...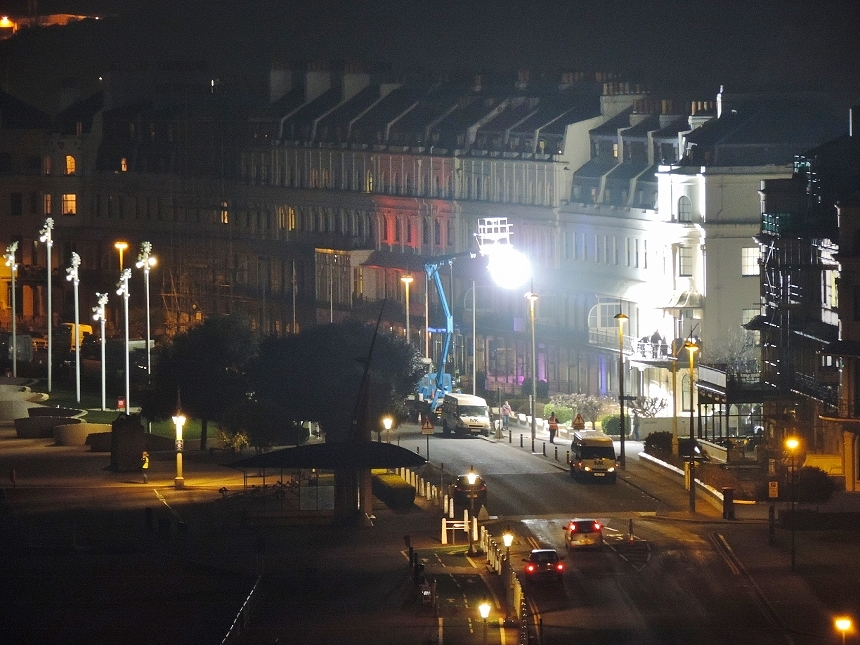 Dover attracts a lot of movie makers and no mistake. Above there an earlier pic from a former recent movie...I think Brian would tell you it was taken during the making of a film called The Tunnel ...
All these movies going on and they haven't once offered yours truly a contract as the leading man...I dunno...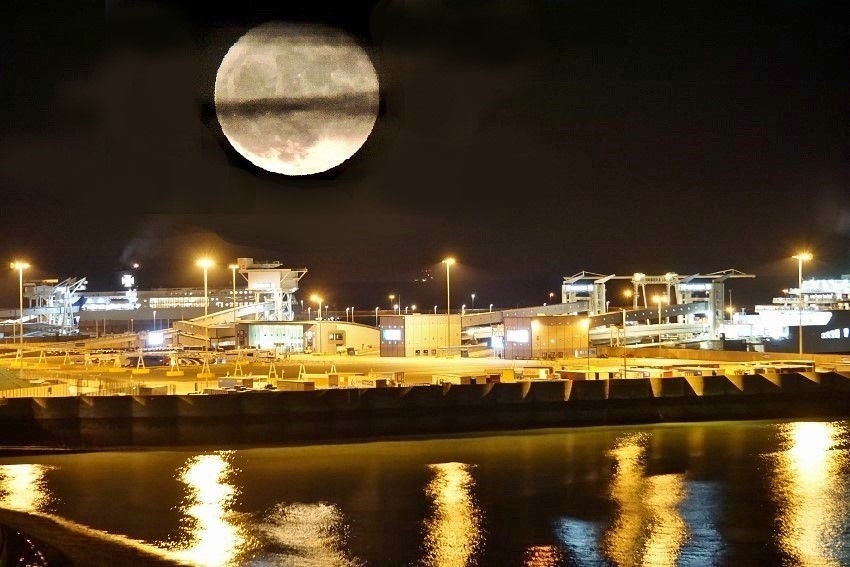 Moon over the Port: So for all latent lovers of lunar lunacy here we are with the most recent and momentous mad moon shot. I swear .. that moon gets ever larger, one of these days it may well bump against the observation tower...but no doubt we will be able to gently shove it off and cast it adrift ...


Great shots below there Patrick of those guys 'flying' the channel...

I may be able to add to those when I catch up with myself.
Great pic and info below there Andrew from Ramsgate. Good to get that shot...ace....

Thanks Vic once again - interesting thoughts there.

PaulB
Sunday, 24 September 2017 - 05:02
Post 4263
Patrick, Marine Parade
Don't know if this classes as 'Harbour Vessels' but a fascinating scene this morning as these two Dutch Flyboarders left the Western entrance to 'fly' across the channel to raise money for cancer. Up....up....... and away!!
https://twitter.com/FlyboardTeam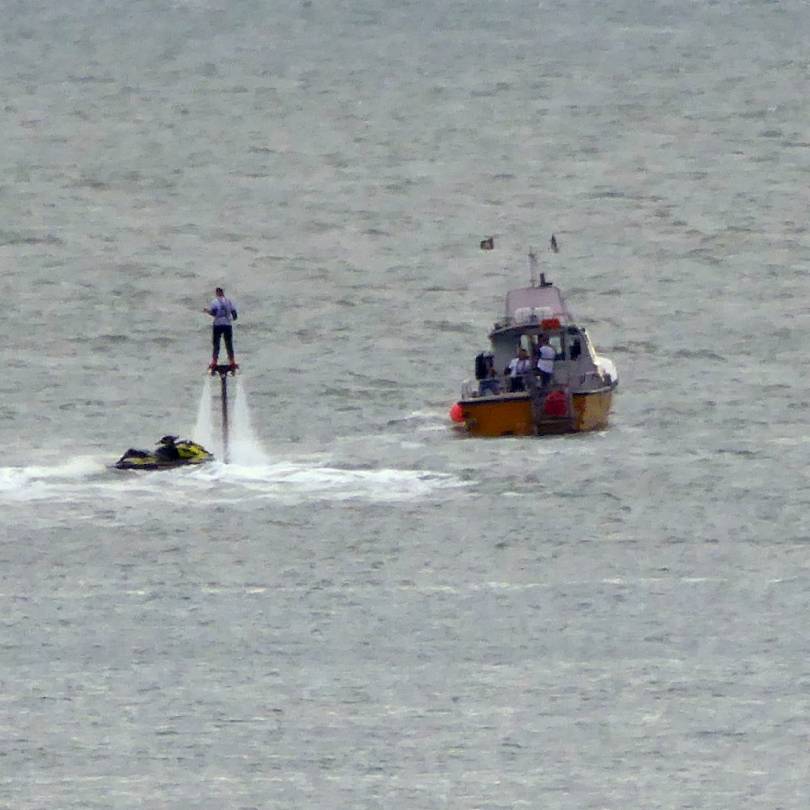 Saturday, 23 September 2017 - 10:58
Post 4262
vic matcham , Dover
The only wrong with the port of Ramsgate is the size it is very small,I worked in there for a long time one job was putting in the new birth and very sad that one day after help fitting in the new walkway to the ship ,We were on the way home,I called in a pub for a cold drink and looking up at the TV I saw they were showing all my welding on the news,and what had happen was the public was useing the new walkway which went over the top of rocks and the sea to get on the ferry moored up there to load and the walkway gave way killing 6 members of the public . But all my welding passed the tests etc ,and they found out that it was the very big hooks holding the walkway in place came out of their sockets after the ferry had hit the birth and at 30.000tons ship it hit it hard,and not for the first time.There is more to this sad story but this is not the place to say it.But the port needs to be made bigger giving more room to move the big ships and lorrys that use the port.

Saturday, 23 September 2017 - 09:05
Post 4261
Andrew, Broadstairs
Following on from Sarah's post 4529, the Heavy Lift Crane barge MATADOR 2 has picked up the transformer from the hold of RMS BAERL and is transferring it to the Ramsgate Boat Park Quay where the multi wheeled low loader can be seen ready to take it to Richborough. The photograph, taken against the sun, shows the tug JAN LEENHEER assisting in manoeuvring the barge through the narrow gap between the beacon and the fingers of an adjacent jetty. Not the easiest of access!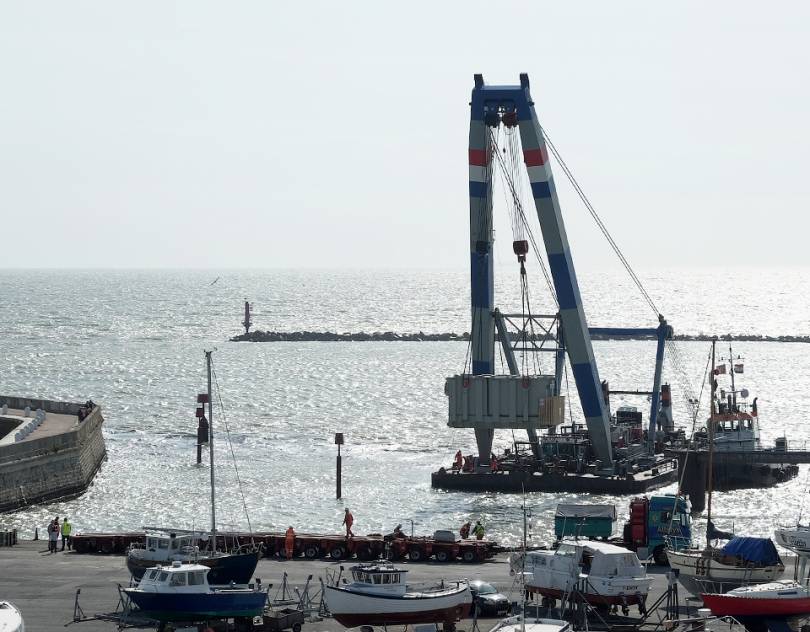 Saturday, 23 September 2017 - 01:45
Post 4260
Sea News, Dover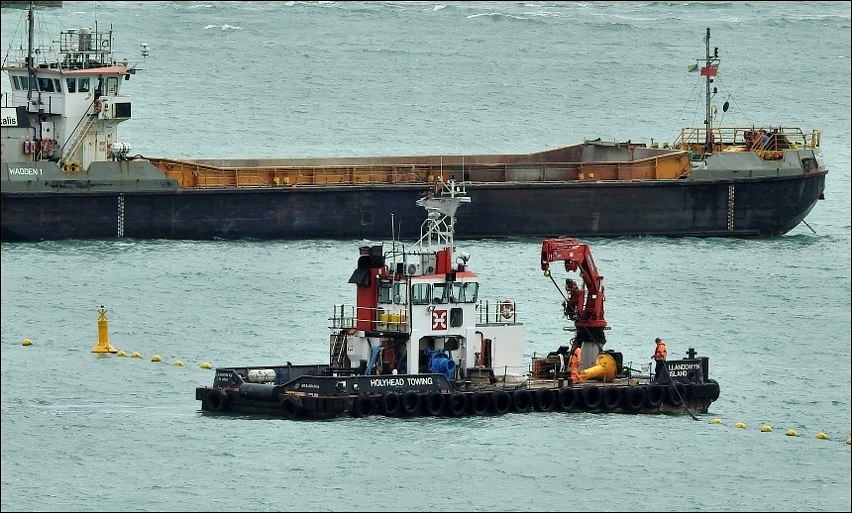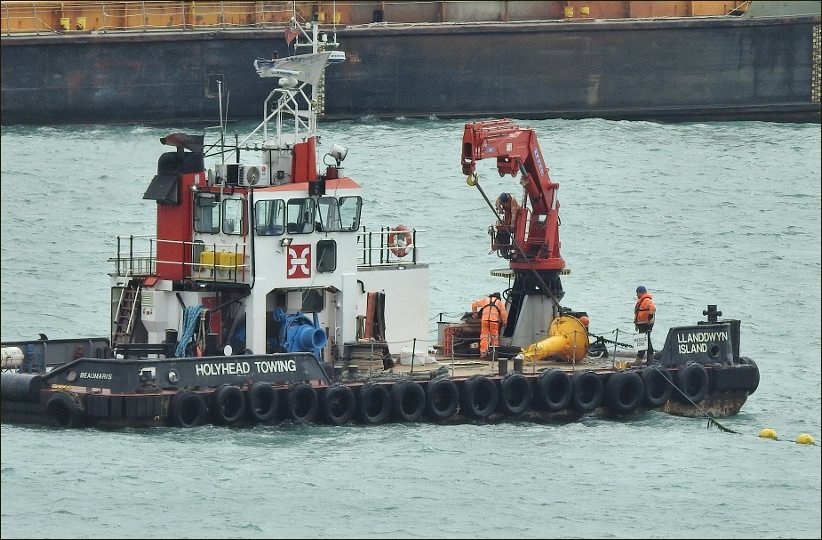 Recent pictures of our new old friend Llanddwyn Island above there doing her regular maintenance duties on the exclusion zone markers ... ... all the while the new line of piling gets ever closer and ever...louder

!!

But great progress is being made. Fascinating to see it all unfold of course.
Well done Sarah. Great work below there.

Friday, 22 September 2017 - 05:14
Post 4259
Sarah, Ramsgate
RMS Baerl is going to be here in Ramsgate for a couple of days.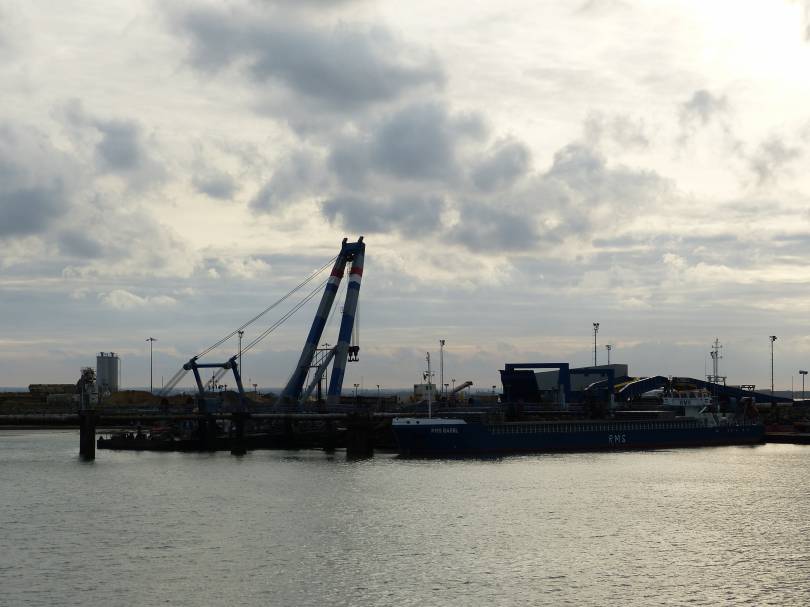 With TMS Bittern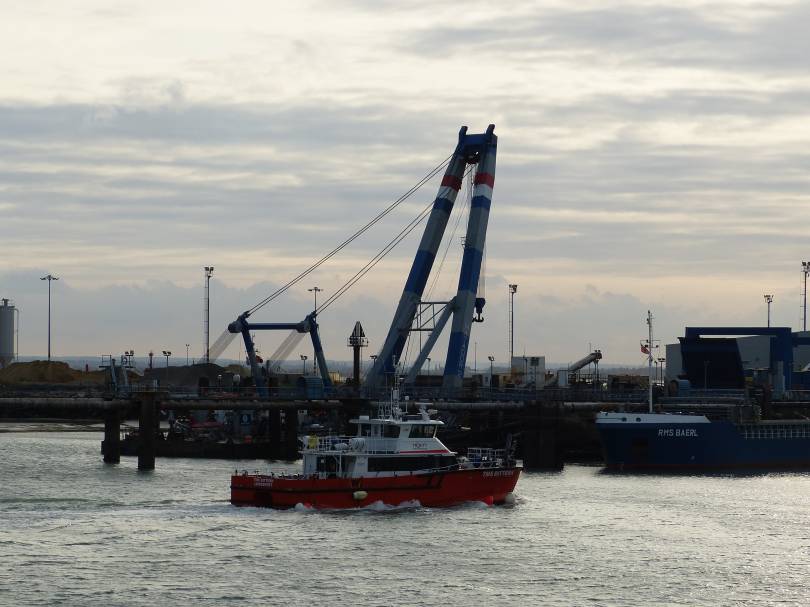 SC Amethyst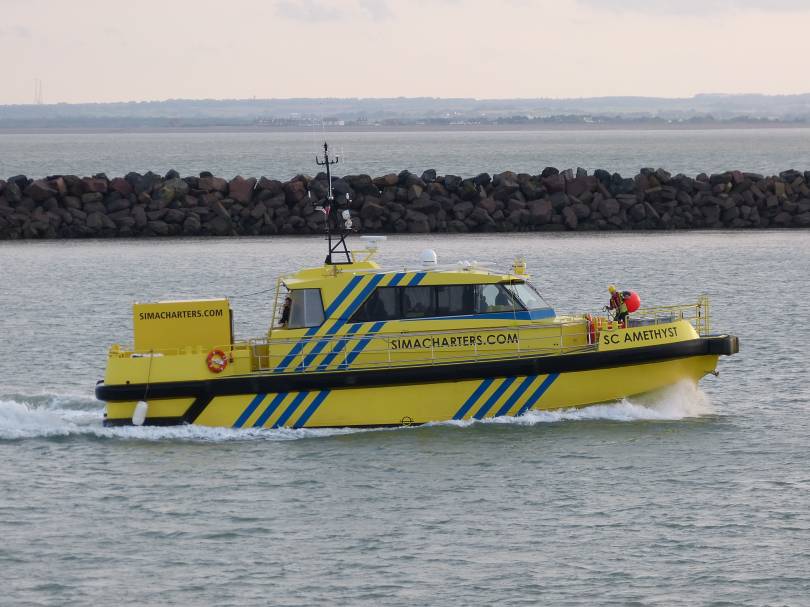 Thursday, 21 September 2017 - 08:04
Post 4258
Sea News, Dover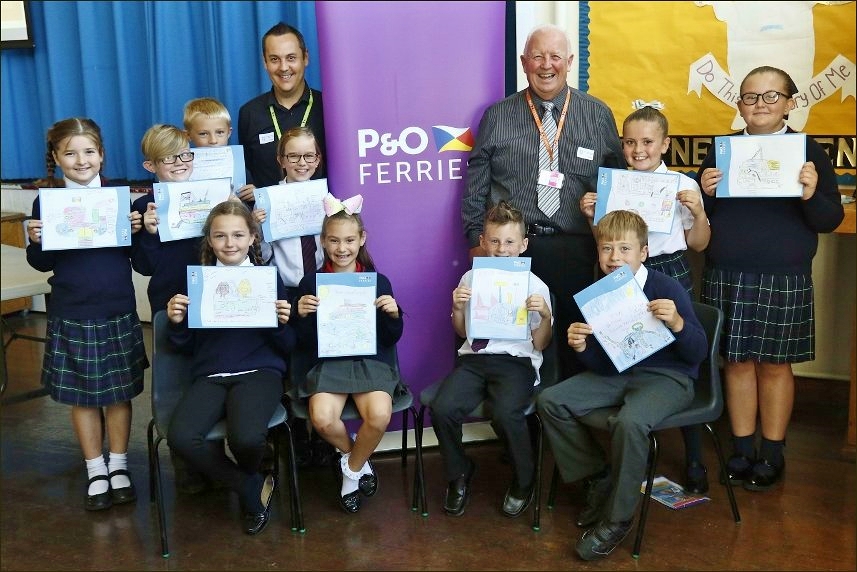 120 DOVER SCHOOLCHILDREN HELP TO DESIGN P&O FERRIES' FERRY OF THE FUTURE
______________________________________________________________________
MORE than 100 local children at St Richard's Catholic Primary School in Dover took the opportunity to tell P&O Ferries what its next generation of ships should look like when the local company came to visit last week (Tuesday 12th September).
P&O Ferries is celebrating 180 years since the foundation of P&O and has embarked on a programme of visits to local schools as part of its Ferry of the Future competition, in which children are invited to design a new ship.
The children at St Richard's, who were aged between seven and 11, came up with ideas including a ship designed to look like a turtle (with solar panels on its back), a dinosaur and a horse respectively. All the designs can be seen on P&O Ferries' LinkedIn site at www.linkedin.com/company/p&oferries.
Questions which the children asked included 'How many people can sail on board?', 'What are ships made of?' and 'Who was the most famous person to sail with P&O Ferries?'.
Alex Good, Assistant Headteacher at St Richard's Catholic Primary School, said: "The children were engaged and excited and they asked scientific questions about ships and how they are built. All the children took part in the designing of a Ferry of the Future and there were some fantastic designs. Thank you to P&O Ferries for coming in to the school."
Jacqueline Burns, Corporate Communications Officer at P&O Ferries, added: "The children seemed interested to learn that when P&O's first ship, the William Fawcett, set sail for the continent in 1837 there was no telephone and no cameras - both had been invented since the company was founded. Our presentation showed them how ships are designed today and what current materials look like. With regard to their own ideas, we encouraged them to think that the sky was the limit."
The Ferry of the Future competition runs until 12th October. P&O Ferries is offering prizes of six free crossings to Calais for two people to the best entries. Anyone can enter via Facebook at www.facebook.com/poferries.
P&O Ferries' stakeholder project offers visits to schools, colleges and businesses within the local community. This is a totally free initiative. The visit is tailored to school requirements and their current projects. It can be a talk, with learning materials and other artefacts, judging a competition or providing an insight into the world of ferries and logistics.
ENDS
Isn't that a great picture of the smiling kids up top there.
Many thanks to the team at P&O for the news..

As an addition here is one of our pictures for P&O which shows the Pride of Burgundy under a troubling sky last week - despite the weather the show goes on....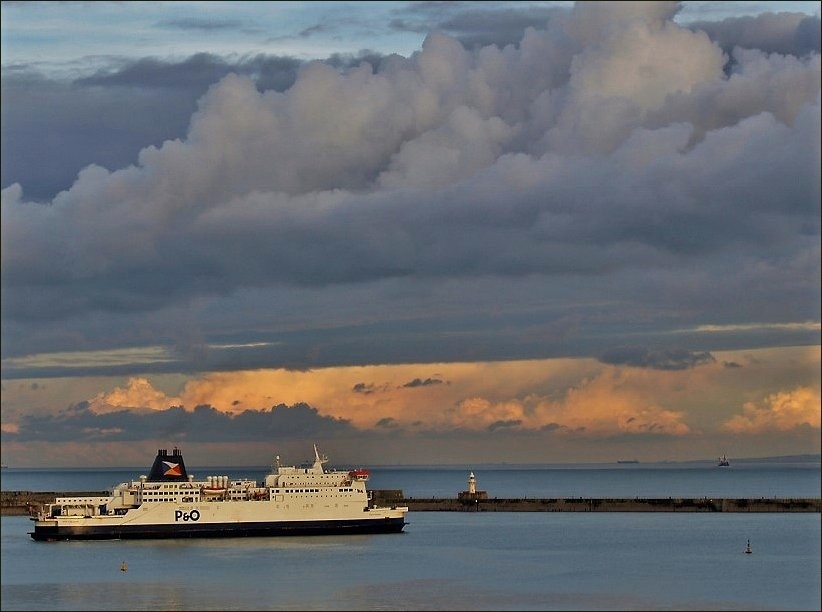 Nice collection of pictures below there Patrick..a stunner of the Chinese heavy lift ship in particular.Yes indeed Manu Pekka is gone too....

Well done Ed with Discovery Bay...she left in the afternoon yesterday right in front of me but I didn't spot it until too late...grrr....I noticed her full load in the distance.

Ah yes Mark we did notice the 'Strait' ships were only 13 years old...as I said I have a disposable razor older than that. An odd situation to see them go....there must be more to that story...

Thanks Vic on behalf of all the team - glad you are enjoying it all. Lots more to come.

* *
Ah - a great collection just in from my 'roving reporter' ..just below there.
Sarah we posted at the same time...almost..


Thursday, 21 September 2017 - 06:58
Post 4257
Sarah, Ramsgate
Some recent photos that are absolutely stunning, this site gets better & better. A contribution from Ramsgate of recent activity.
HMS Puncher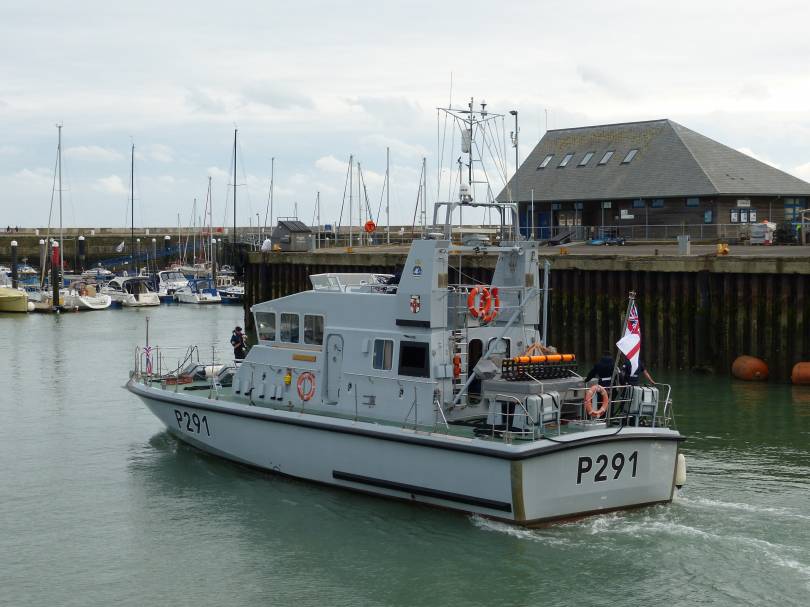 SC Falcon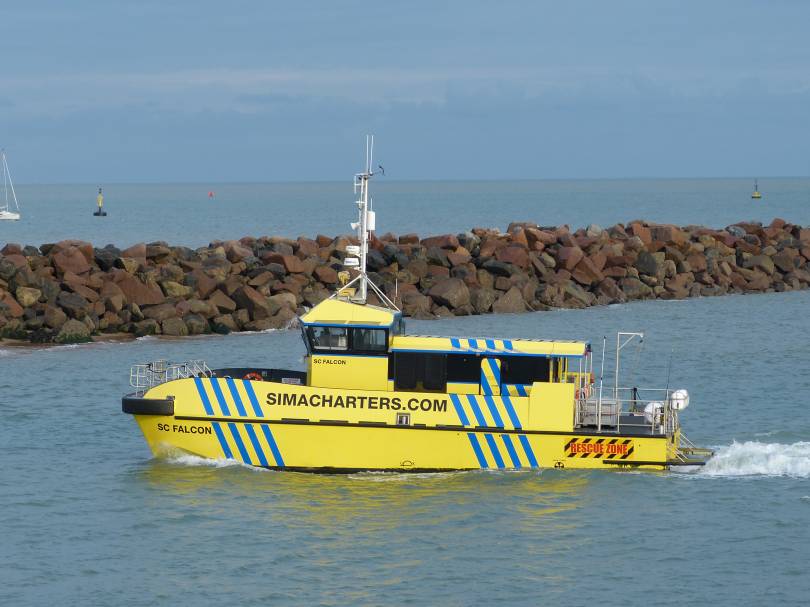 TMS Bittern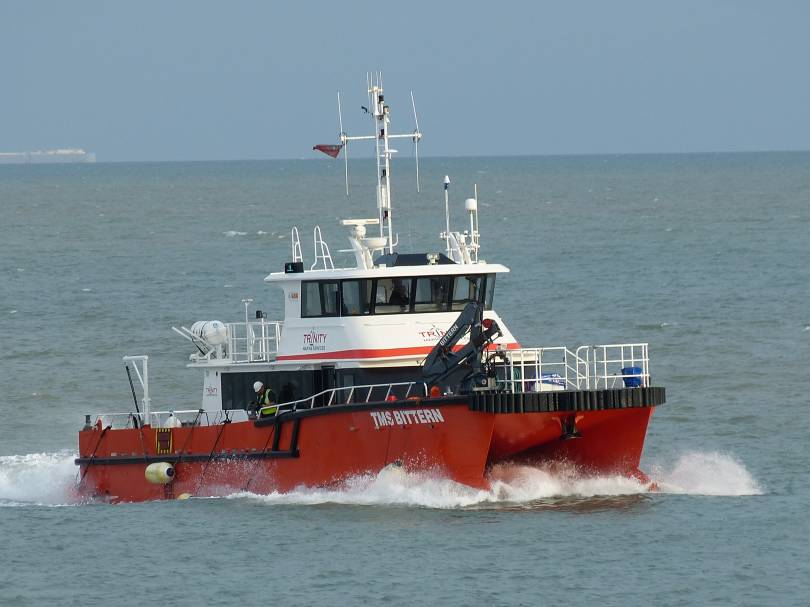 Typhoon Tow
Estuary Elite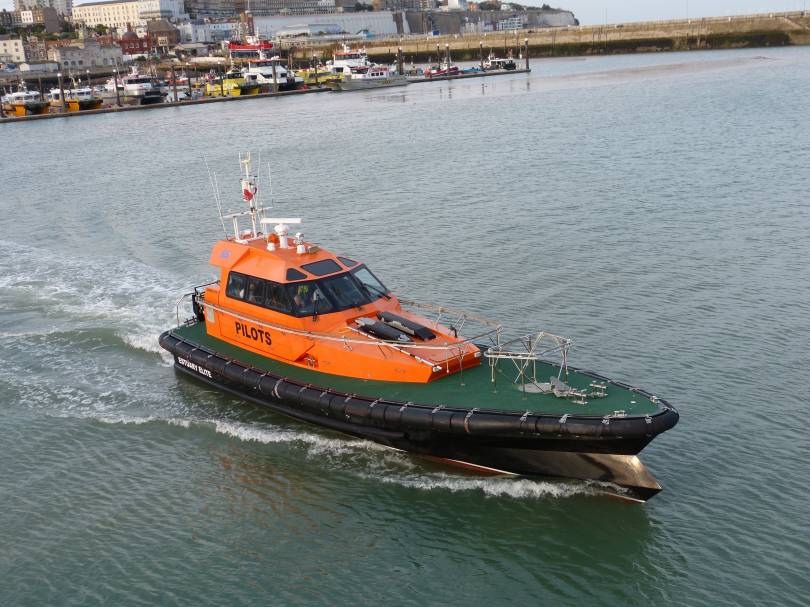 Thursday, 21 September 2017 - 06:25
Post 4256
Ed Connell, Dover Strait
Discovery Bay at the DCT Wednesday.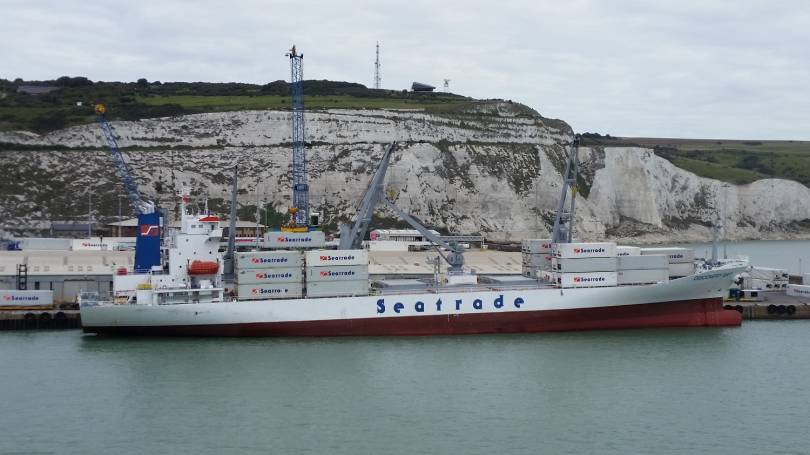 Thursday, 21 September 2017 - 00:35
Post 4255
vic matcham , Dovor
Great photos coming up now thank you and love seeing the big ships and the war ships lets hope we do not have to see them in action.
Wednesday, 20 September 2017 - 11:30
Post 4254
Mark rushton, Northants
Interesting news on Messina and Magellan Strait. As you say, they were both beached at Alang in India 4 weeks ago, but did you realise that these two vessels were only 13 years old ? Quite remarkable that such young ships should be heading for the knackers yard ! Anyway, keep up the good work chaps...

Wednesday, 20 September 2017 - 11:08
Post 4253
Patrick, Marine Parade
Another view of the Chinese heavy lift ship Xiang He Kou in the Channel yesterday
THV 'Patricia' arriving at Cruise 2 on a rather dull morning after a brighter early start.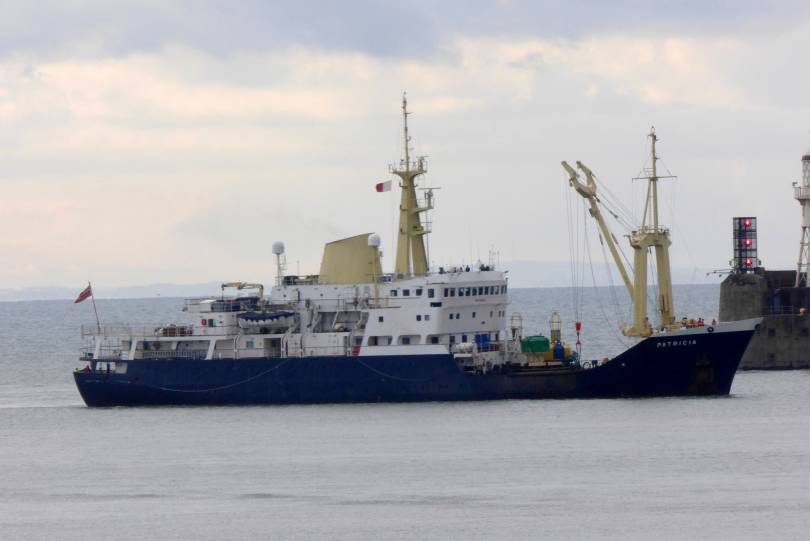 and the departure of Boskalis' backhoe dredger 'Manu Pekka' last monday towed by 'Sea Scout' assisted out of the port by 'Morag'. It had been dredging in both the inner and outer harbours for several weeks. Going back to Rotterdam.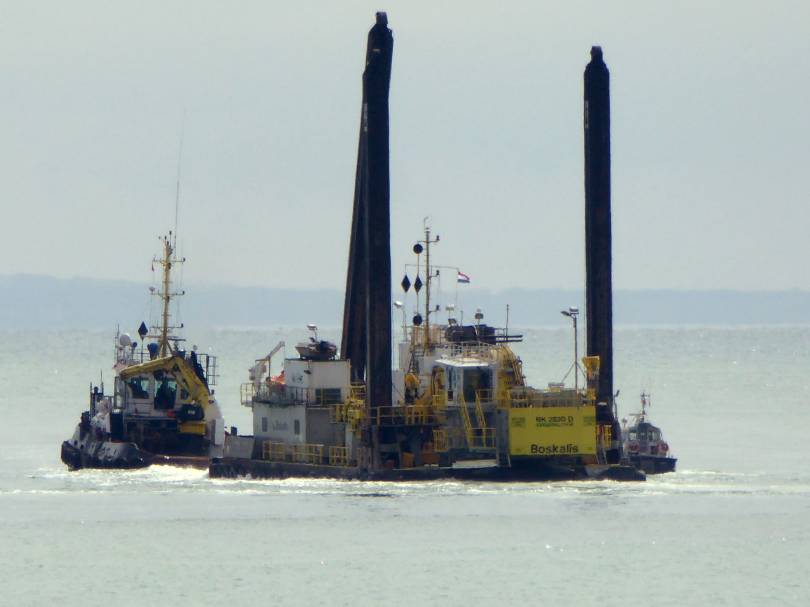 Wednesday, 20 September 2017 - 10:34
Post 4252
Sea News, Dover
IN TRIBUTE TO THE MESSINA STRAIT AND THE MAGELLAN STRAIT
Yes we have heard the news that both ships are being dismantled. They were both very welcome visitors here at the Port of Dover so its sad to see them go.
FIRST we have the MESSINA STRAIT..first picture taken in May 2016, the second pic taken in December 2015.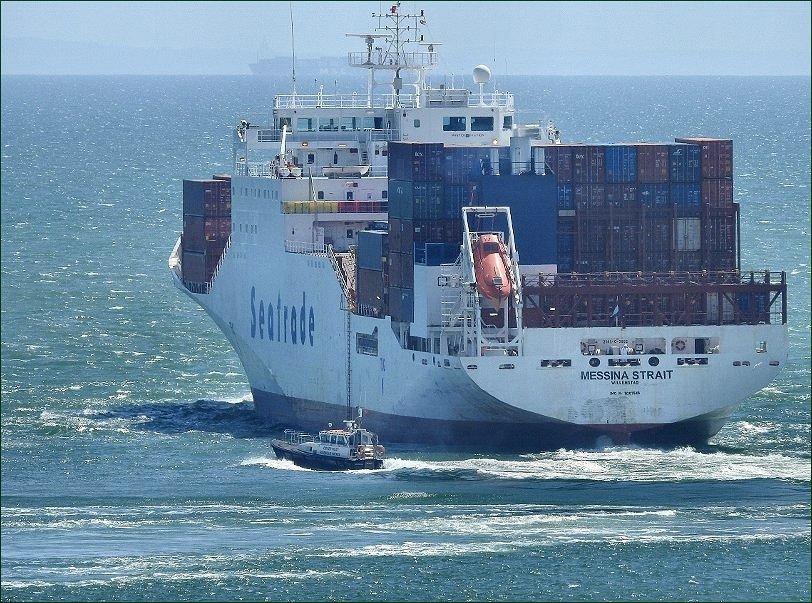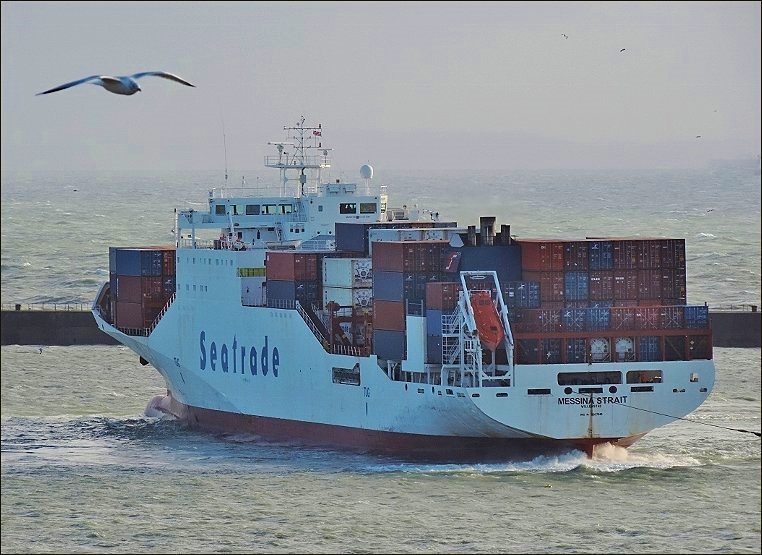 Those two shots above are of the Messina Strait while below the two shots are of the Magellan Strait in September 2015. See also Mike's pictures in post 4244.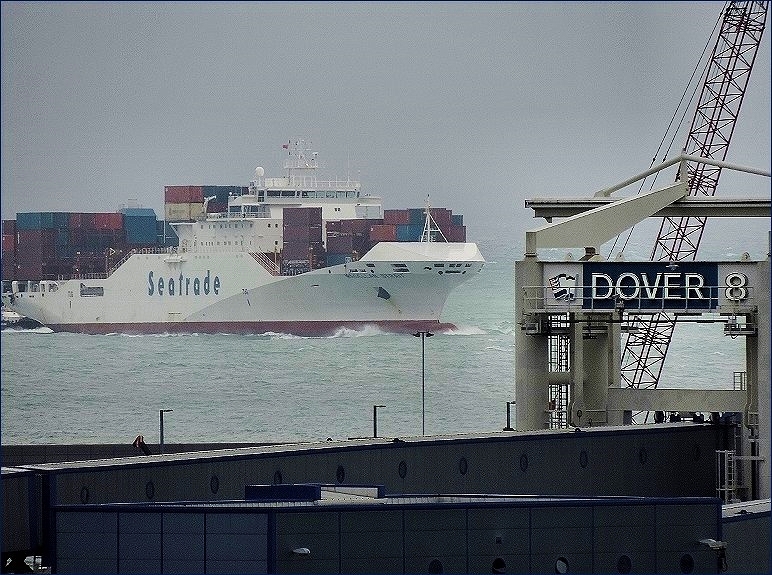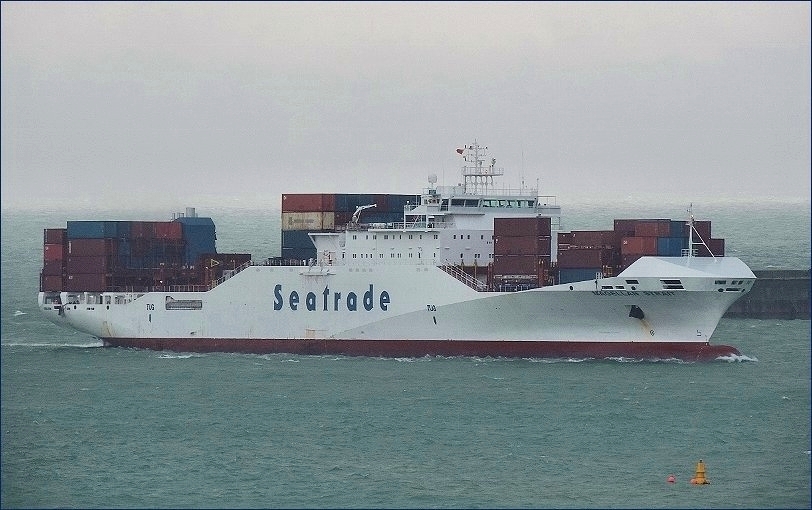 Following along from Ed's picture....here we are again with the Chinese heavy lift ship Xiang He Kou moving slowly south to Las Palmas yesterday around 5pm...all these giants on the move lately...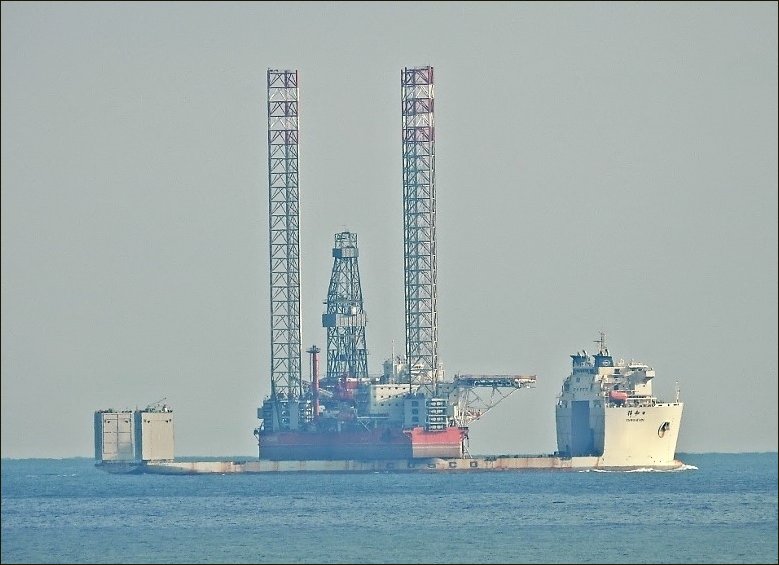 Great sets of pictures below there Ed from 'our man on the spot' himself. Its great to be able to feature Dunkerque West plus....
Thanks lads all round for the info as ever.
PaulB.
Wednesday, 20 September 2017 - 06:45
Post 4251
Ed Connell, Dover Strait
LNG tanker Arctic Lady in Dunkerque West today.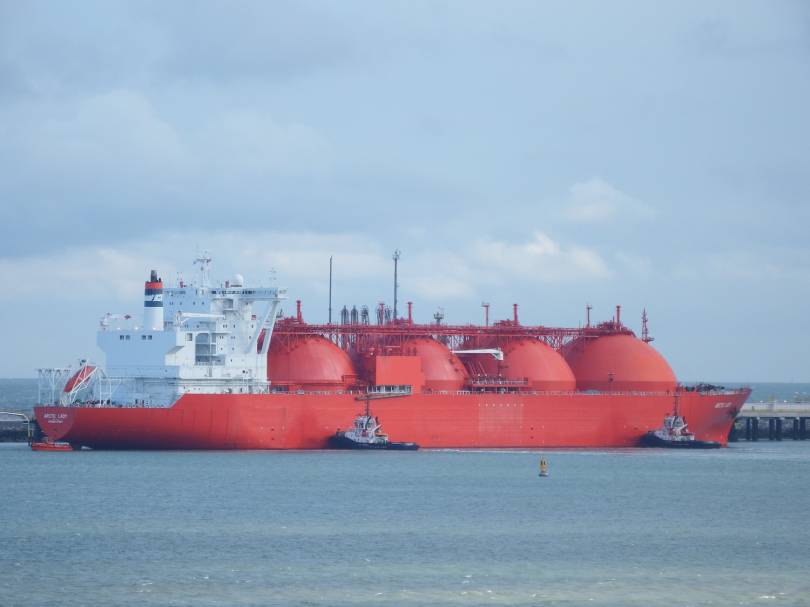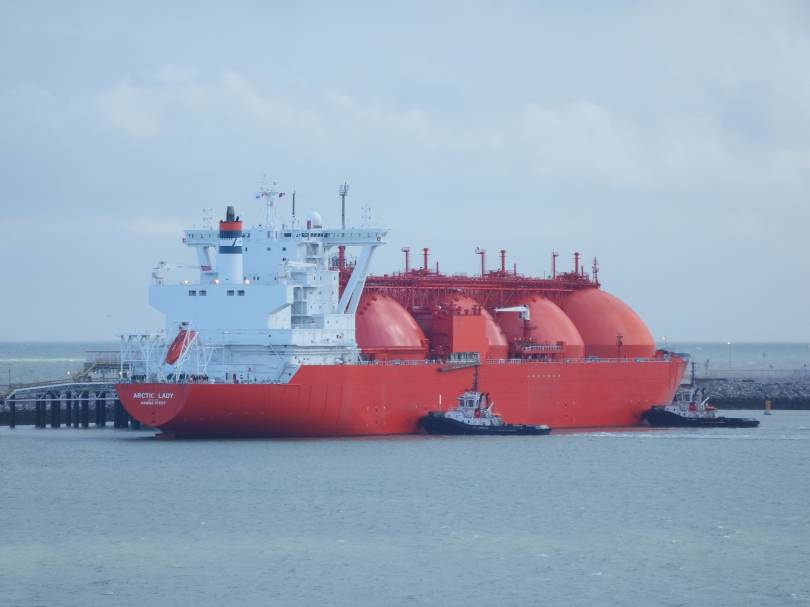 Wednesday, 20 September 2017 - 00:08
Post 4250
Ed Connell, Dover Strait
Heavy lift ship Xiang He Kou passing Dover this afternoon.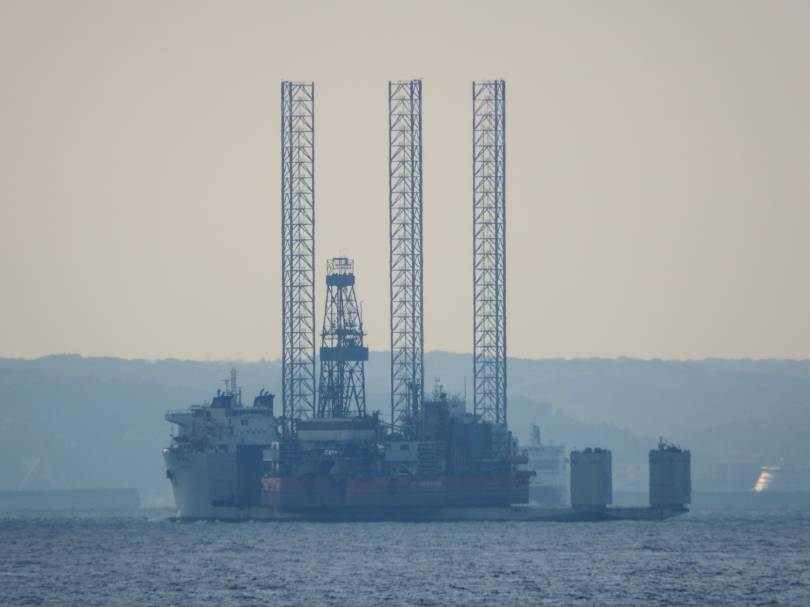 Wednesday, 20 September 2017 - 00:06