Wednesday, 23 October 2019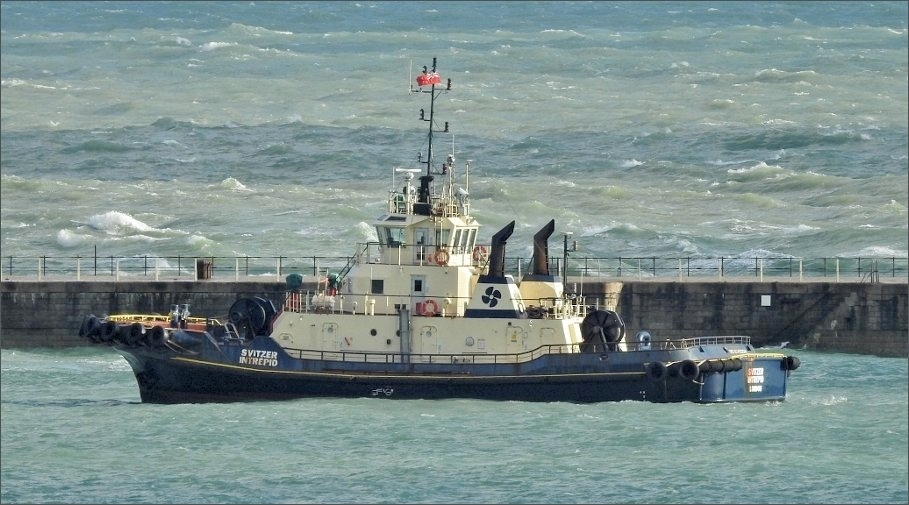 Svitzer Intrepid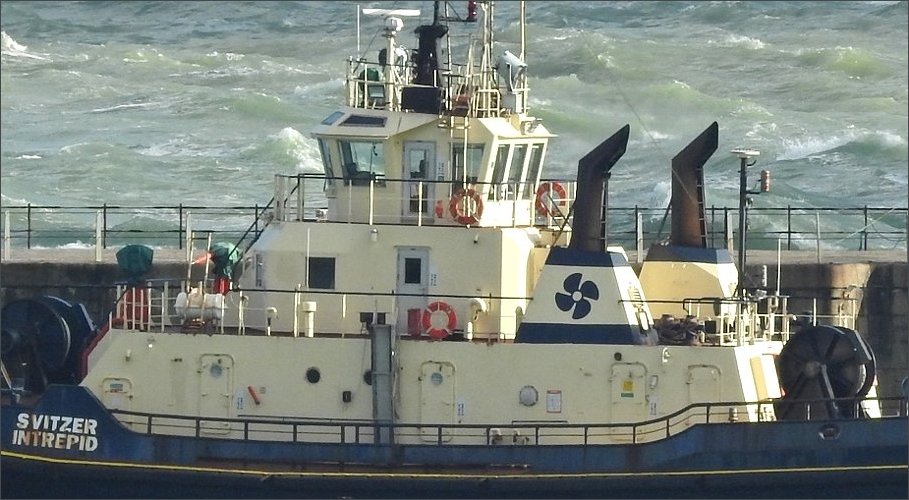 Svitzer Intrepid... the temporary replacement tug for Doughty at the Port of Dover.

WWW.DOVERFORUM.COM/SEA-NEWS
Featuring all the ships that come and go and work at the Port of Dover ..
... with further coverage of the surrounding ports.
Sea News Dover
P&O FREE WINE see 6600 --- Dover Lifeboat Sunday Drama see 6607.
Use our SEARCH ENGINE below to find all sorts on the SEA NEWS pages....type in the topic and away you go, or if you have the post number, just type it in the box, more than
- 6500 -
nautical posts now. Posts are welcome. just click 'Add Your Comment' below. Max of 5 pictures preferred although we can stretch that for special stories.. Sea News Editor Paul Boland - send info or pix to dover7@msn.com. Always welcome.
CRUISE CALLS:
https://www.doverport.co.uk/cruise/find-a-cruise/
UPDATE:
To show your pictures at their best..it could be worthwhile resizing before posting to
850
pixels wide.
All pictures on these pages are the copyright of the owners and must not be reproduced without permission.
Post 6451
Del Styan, Norwich
Rotten time of year to have a storm - hope Dover has cleared a bit for you to get out and about, but not deserting your observation tower for too long!

Sunday, 11 August 2019 - 23:12
Post 6450
Mike J., Dover
MED SURVEYOR - better pix when you bob about in a boat . . . . .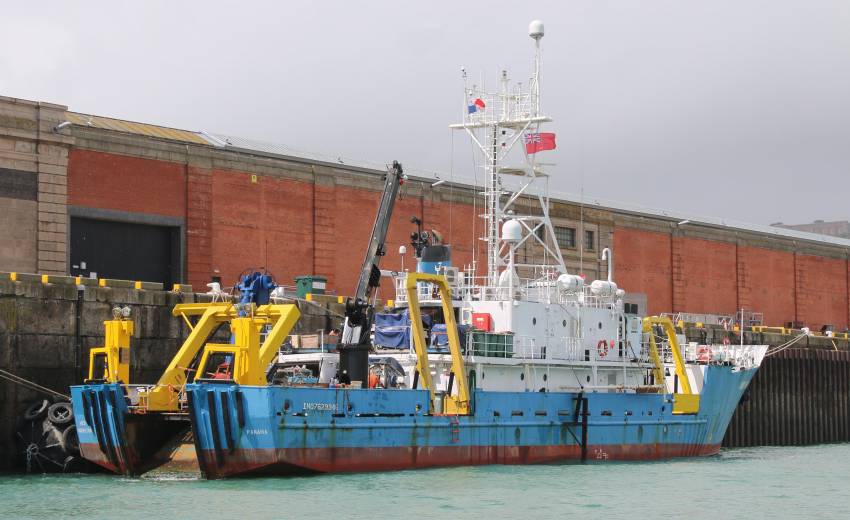 Copyright pix courtesy of Nigel & DOVER STRAITS SHIPPING Facebook page.
Over in Thanet today [when I finally got clear of gridlocked Dover] & as expected Ramsgate bunged full of sheltering windcats & all sorts of stuff anchored off Margate.
Pix to follow.
Saturday is a bad day to have a storm - often the busiest day of the week as continental freight heads home for the weekend.
Saturday, 10 August 2019 - 23:32
Post 6449
Sea News, Dover
Pride of Burgundy earlier today in the rough tough conditions...the ever resilient tug Doughty helping out...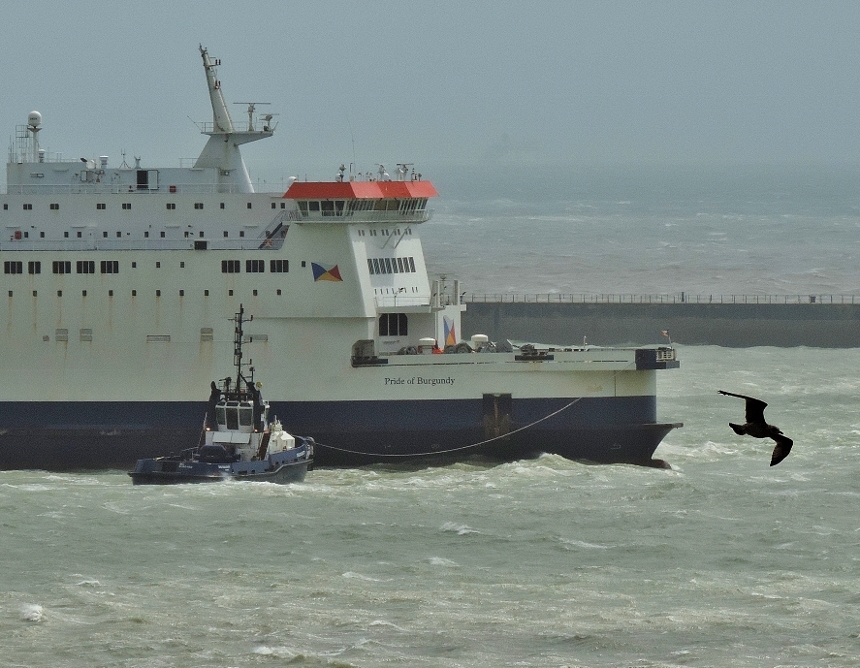 Shock conditions for August cause massive ferry and traffic delays...
PaulB
Saturday, 10 August 2019 - 18:13
Post 6448
Sea News, Dover
Yes we are experiencing very rough weather at the moment see Mike's post below..."unseasonable" is the term being used by the weather forecast people. It certainly is that. One has to hold on to one's hat! But harking back a few days now (Aug 5) when it was a tad calmer...fresh but calmer, and we see the Viking Sun departing...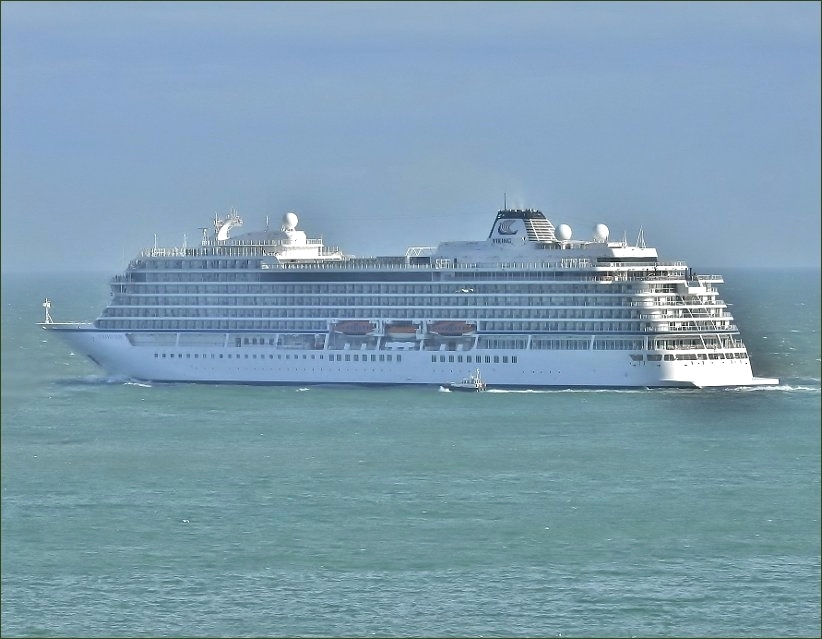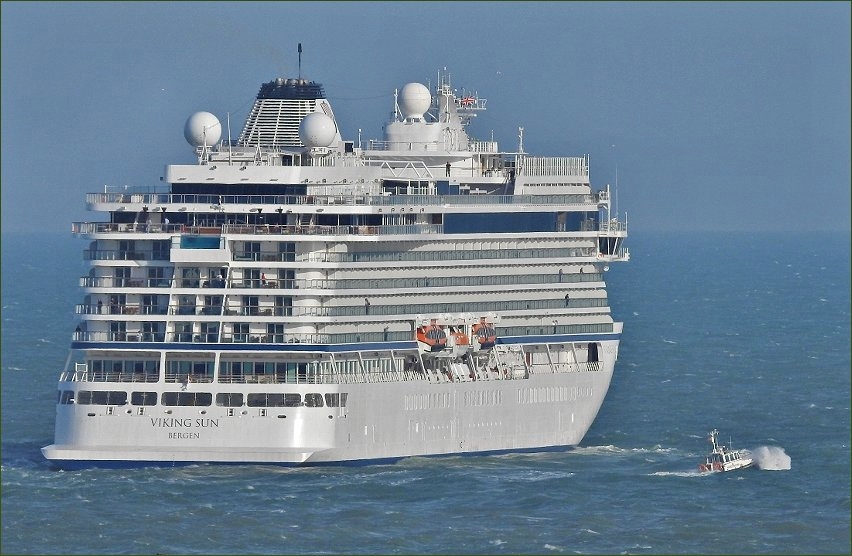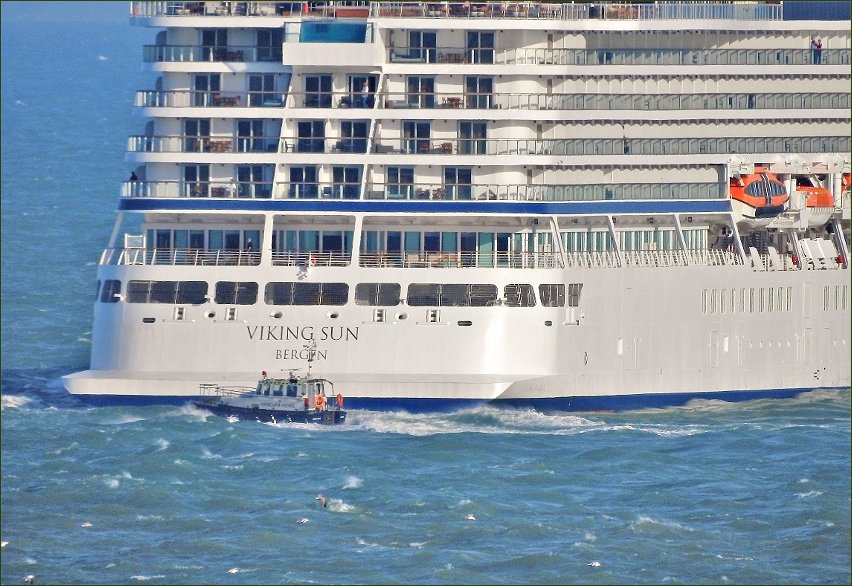 The pilot boat was darting this way and that for a few moments, but no doubt everything was A-Okay. The Viking Sun was off to Dublin, from there heading round the British Isles and eventually reaching Bergen in Norway. Its a 14 day cruise...
See Mike's post below for all the latest ..

PB
Saturday, 10 August 2019 - 05:47
Post 6447
Mike J., Dover (helcion@hotmail.co.uk)
The 51-year old Panamanian survey ship MED SURVEYOR came into Dover from Grimsby in the wee small hours of Friday & docked on Cruise-1.
She was still alongside Friday night - probably not a bad idea with the lively weather forecast for the weekend.
Not easy to photograph - damned lighting poles !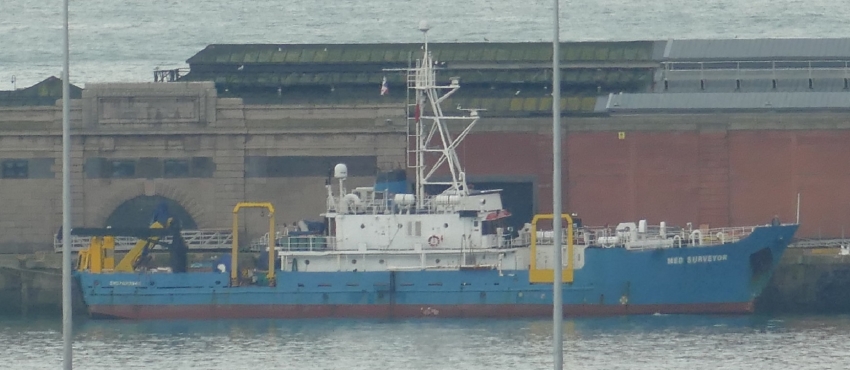 A small but iumportant error re the m/y YOLANDA [post 6445] - Not French, but Dutch-flagged.
Sorry !
As you may have heard on the media there's been a major search operation going on today with three or four asylum seeker boats, including a kayak being brought into Dover earlier today but apparently there are people missing & local lifeboats & helicopters have been searching.
This may be the accident that has long been feared.
Looking at AIS at 0030 Margate & Dover lifeboats are operating east of Ramsgate, with the Dover boat well out to sea.
Ramsgate lifeboat is back alongside, perhaps for refuelling & crew change, but her signal is 5 hours old.
Ramsgate looks packed with small craft sheltering, I see our old friend AFON LLIGWY there.
Saturday, 10 August 2019 - 00:54
Post 6446
Sea News, Dover
Catching up now with Royal Klipper...here she is departing through the western exit a few evenings ago. Quite late in the day in fact ... around 20.40 approx...a sequence here of the reefer's departing moments as night begins to fall over the harbour.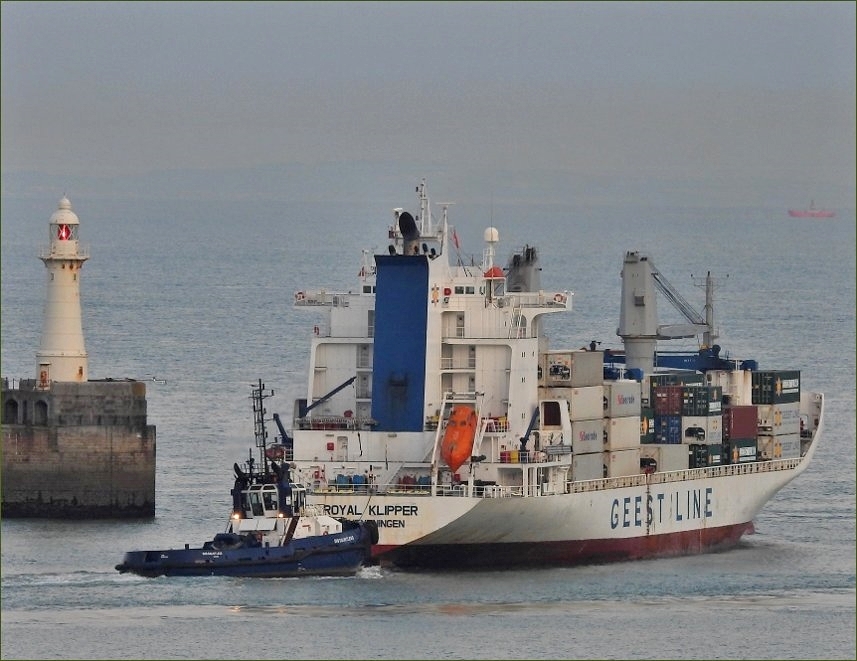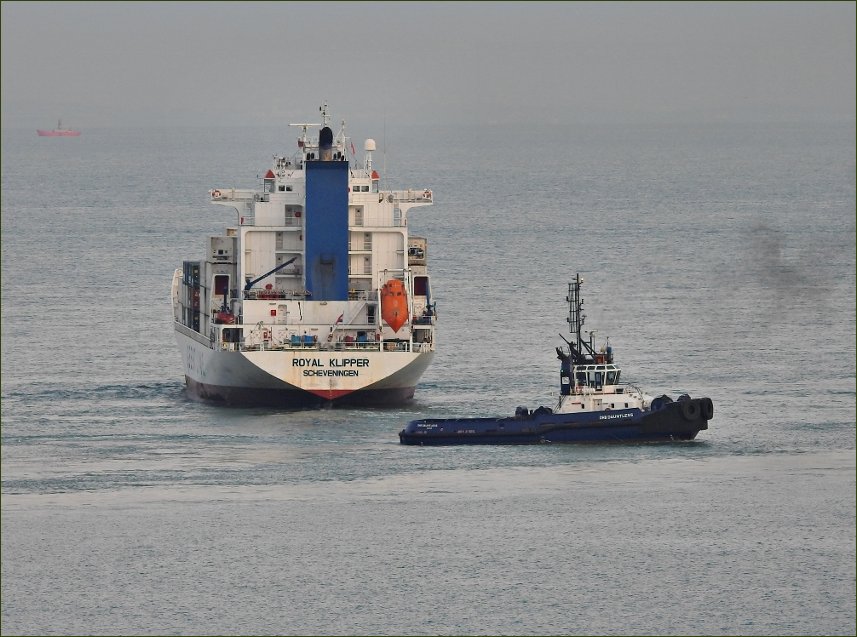 The tugs depart and the pilot boat joins the sequence...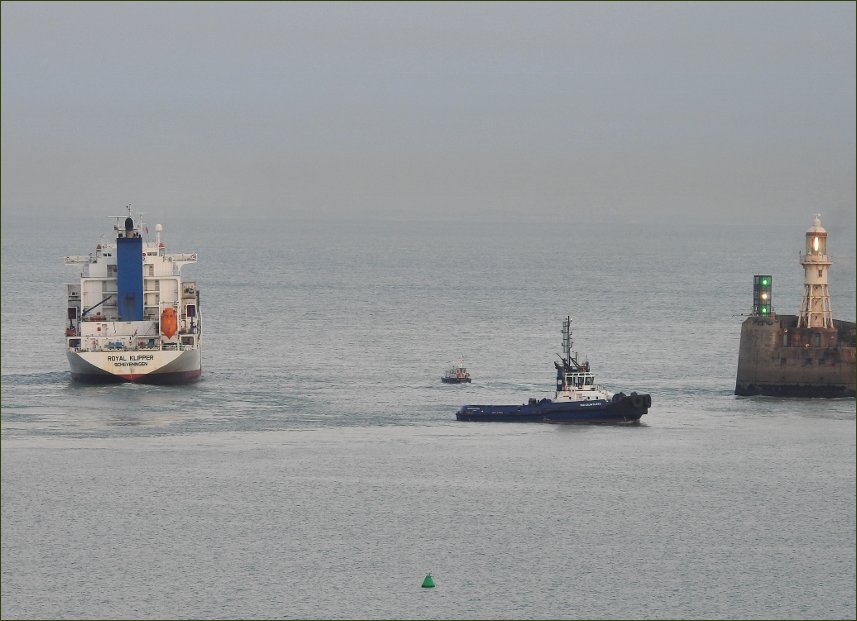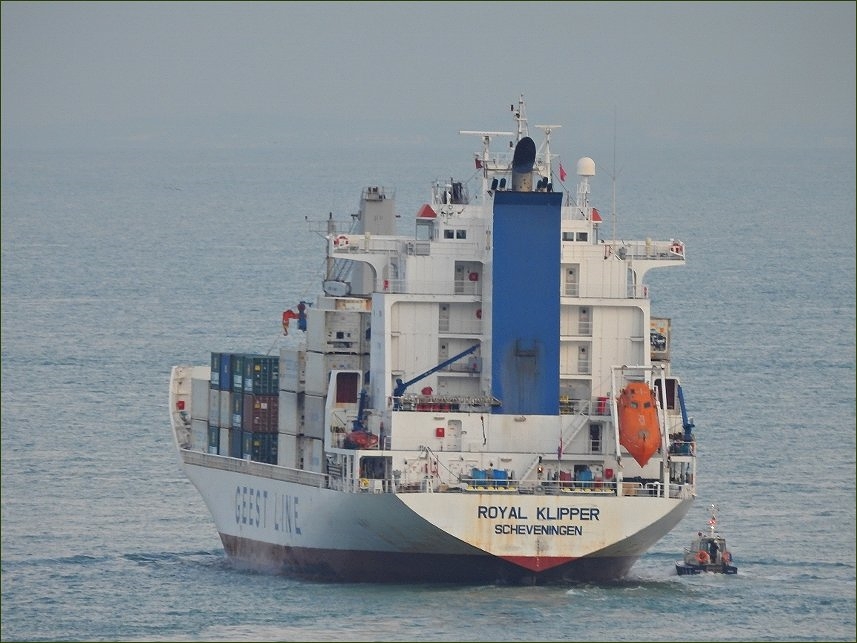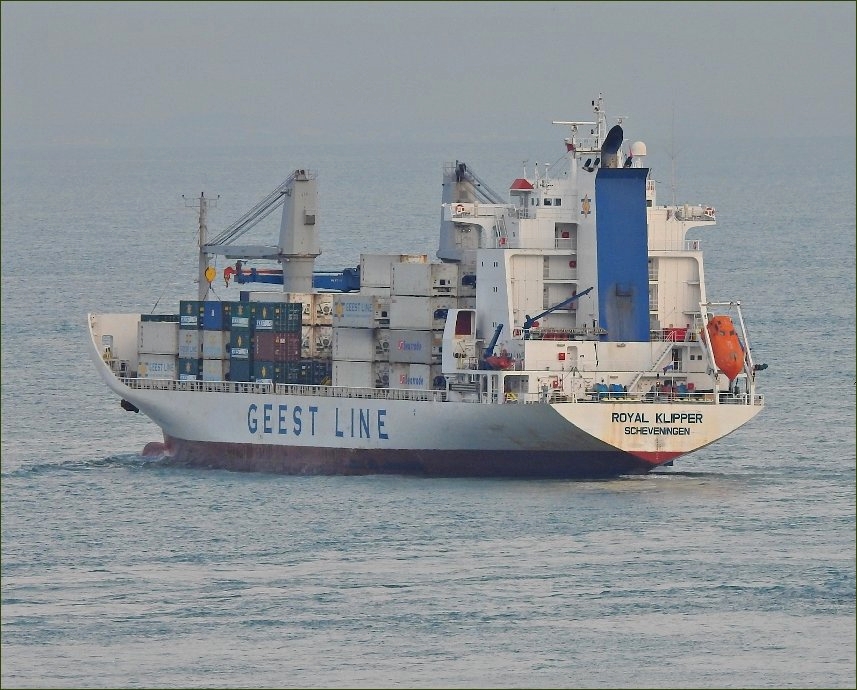 Royal Klipper... and she's off...Bridgetown Barbados is the destination.
Nice shots below Mike ...well done getting those..

PaulB
Friday, 9 August 2019 - 06:06
Post 6445
Mike J., Dover
Visitors Wednesday / Thursday --
British research vessel MORVEN overnighting Wednesday night alongside DAVID CHURCH. [posts 6012 / 6985]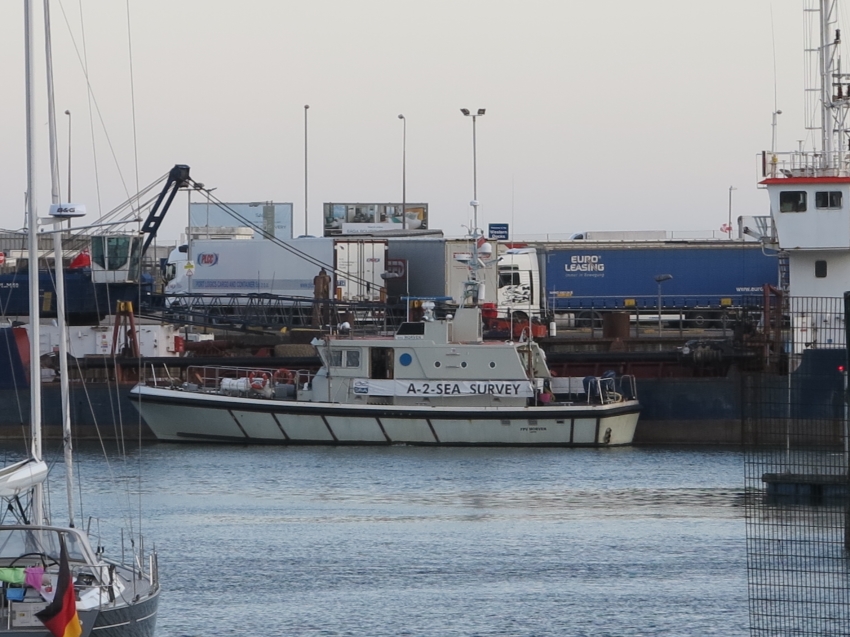 Rather smart French motor yacht YOLANDA was in Wellington Dock Wednesday evening & was still alongside midday Thursday.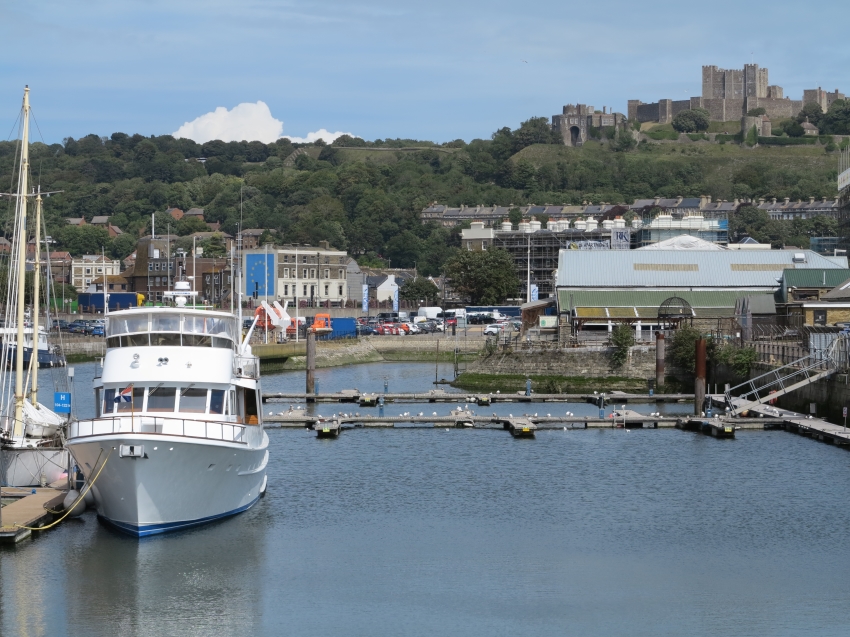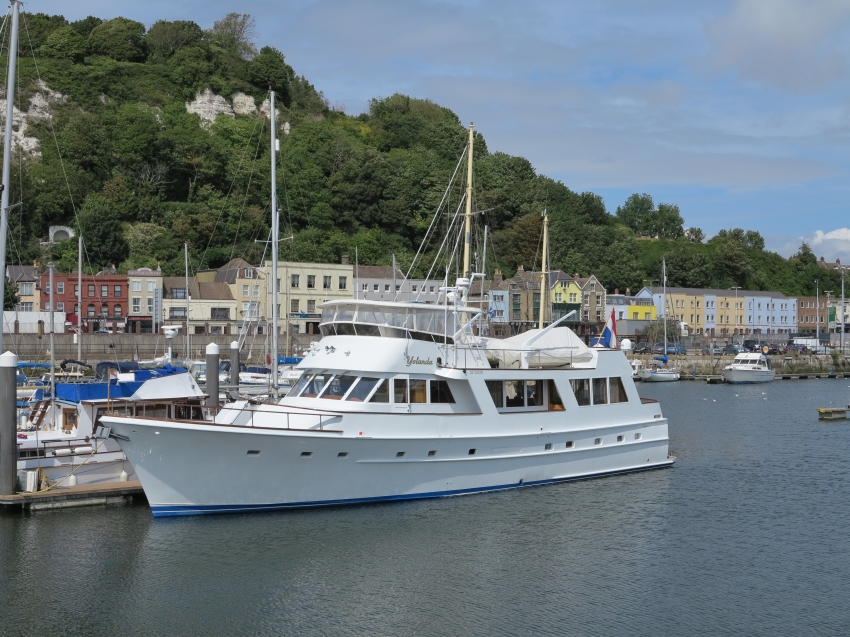 Thursday, 8 August 2019 - 23:45
Post 6444
brian dixon, dover
her name must be june, she's bursting out all over. lol

Thursday, 8 August 2019 - 15:02
Post 6443
Sea News, Dover
Dover Lifeboat action...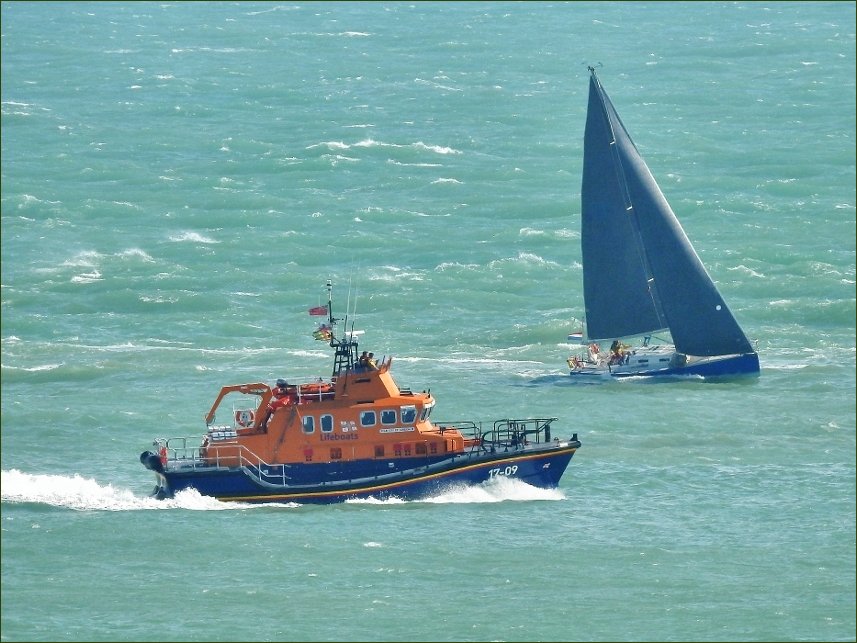 We all greatly missed the Lifeboat display at the Regatta this time around, as they do it every year, but the Lifeboat team were very busy indeed on the day...and that hectic period extended into the following day Monday 5th when these shots were taken. The top two shots show the Lifboat returning to port at speed....
....but just as soon as they returned they were off out again in the same breath, heading to a small yacht in difficulty. And here they go below...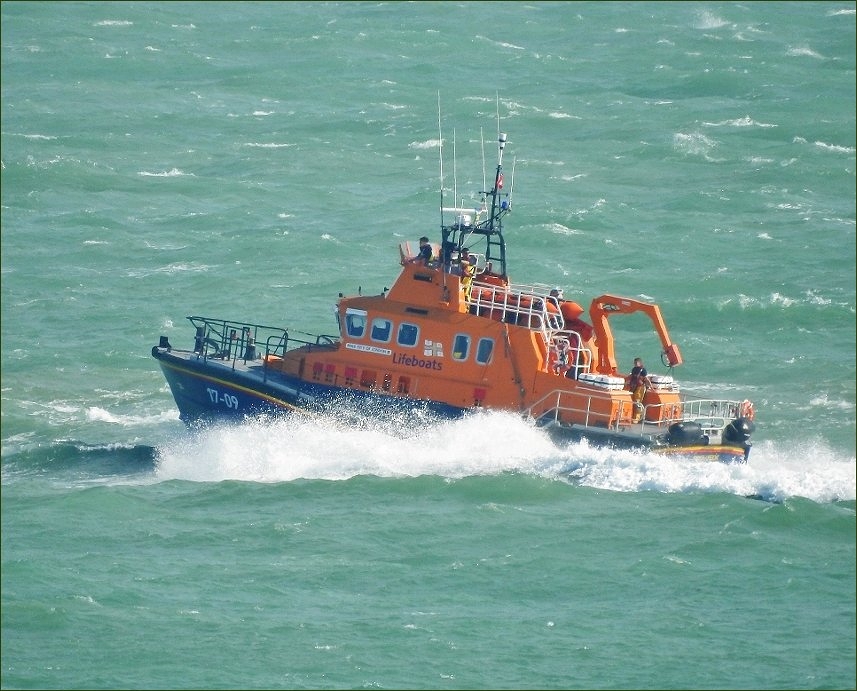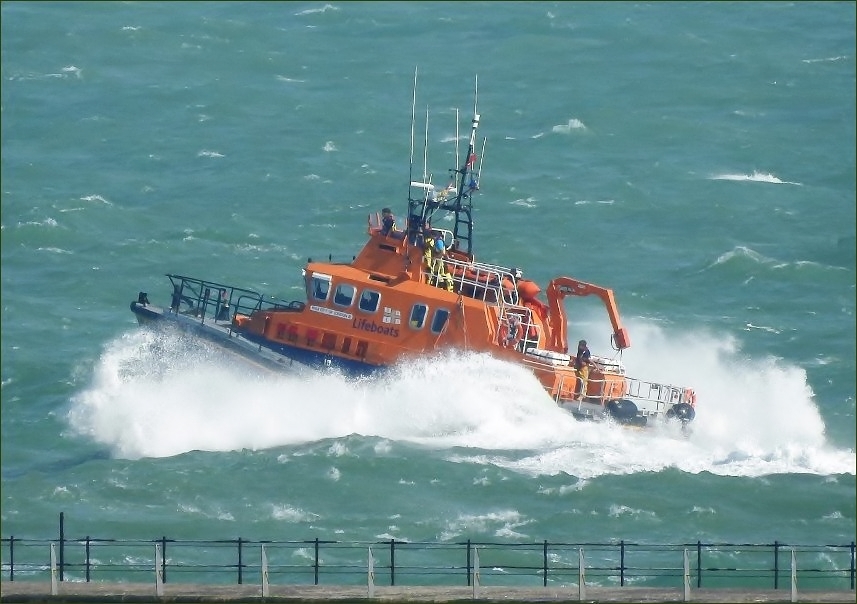 Dover Lifeboat.
Never a dull moment around here...as yours truly was taking the Lifeboat pix...with gobsmacked awe I noticed the wedding couple below window on the windy but sunny seafront, so I pinched a few shots of the lovely couple over the head of their own photographer. Very exciting!
We wish them 'Bon Voyage' as they set out on life's journey together..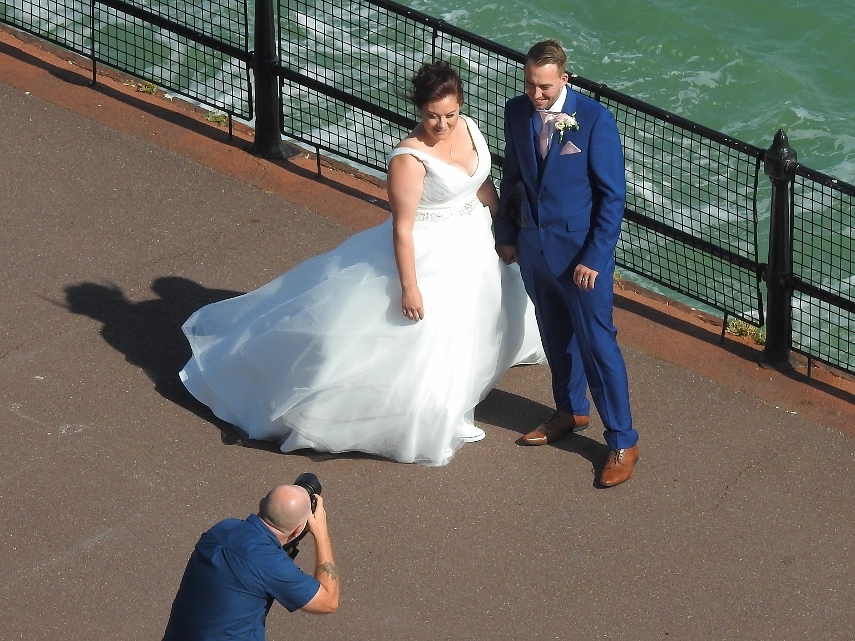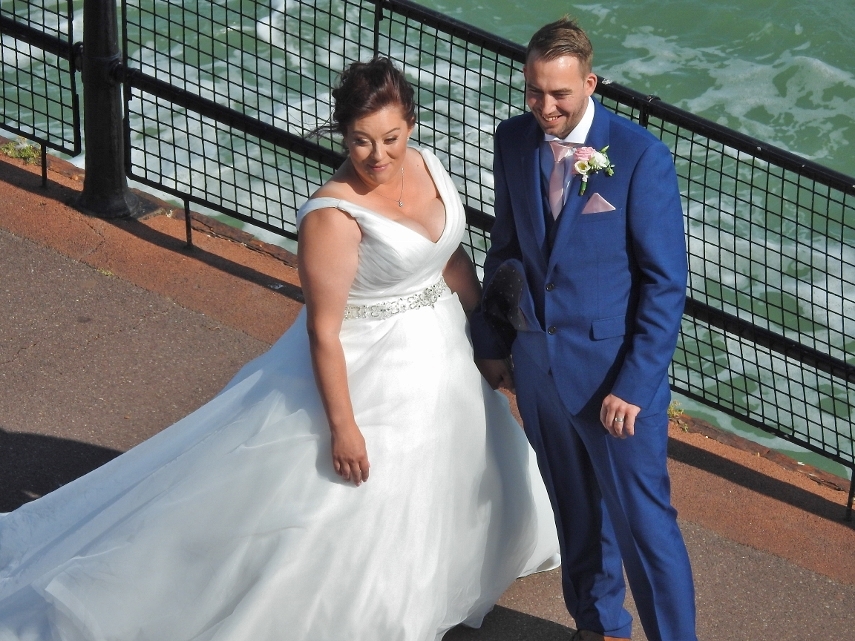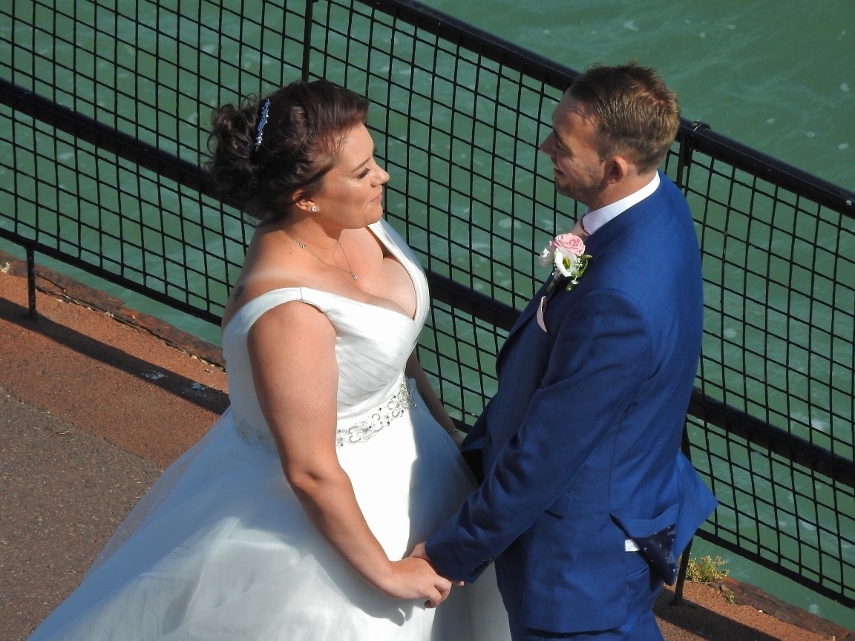 "Nice day for a...white wedding "
PaulB
Thursday, 8 August 2019 - 07:01
Post 6442
Sea News, Dover
REGATTA 2019 TUG DISPLAY
_________________________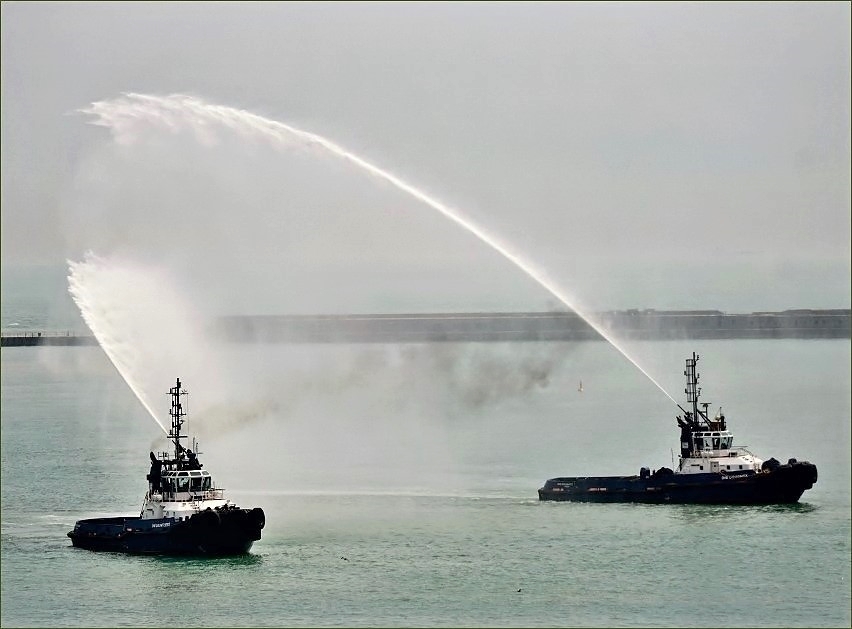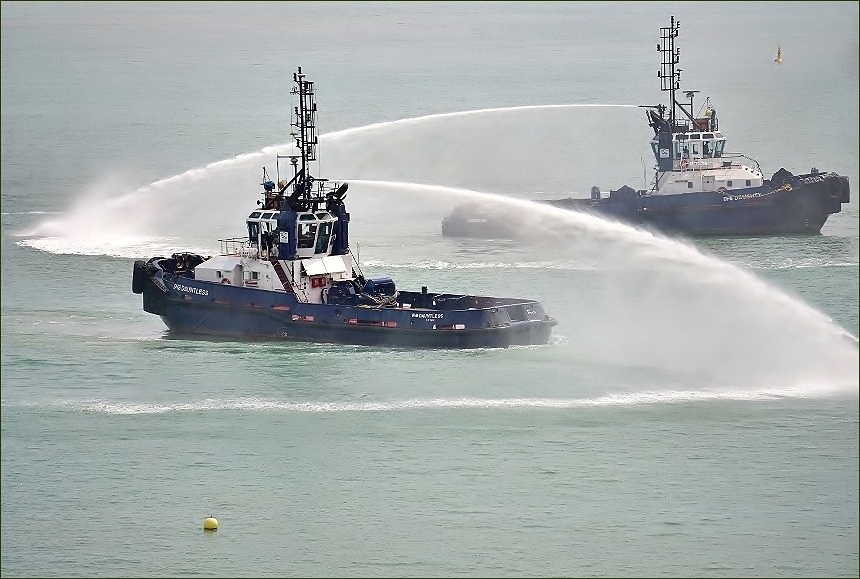 The tugs put on a fantastic display of water jet action during this years Community Regatta and those three pictures above hopefully show it well enough. As the weather brightened up they carried on with their enjoyable display minus the water jets as you can see below...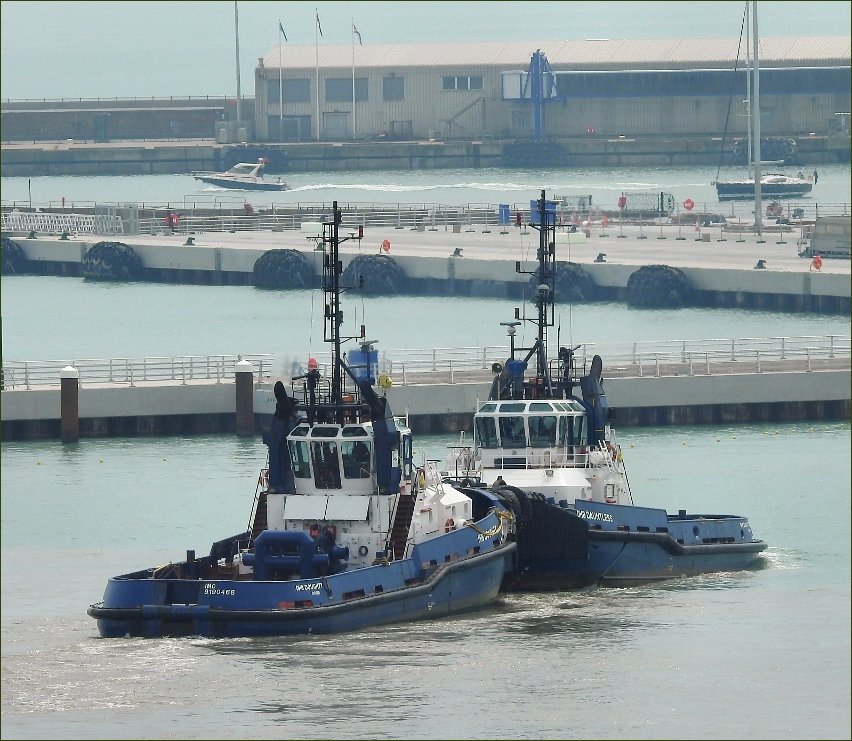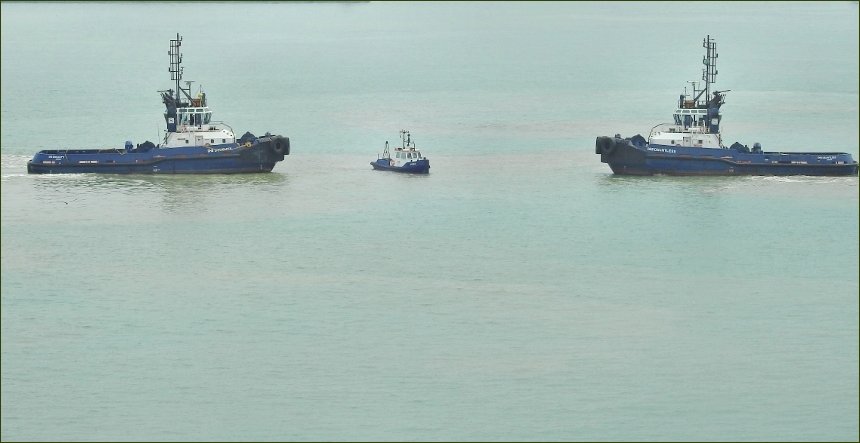 The picture above is included to show the scale of the tugs. Yours truly often sees them in daily action physically guiding
cruise ships, reefers, etc etc..and one doesn't even register that they are big muscular beasts...but when survey boat Diana came to join them in their display you can see the scale.
This is Diana again below a day after the Regatta on the 5th, carrying out survey work beneath the 'observation tower'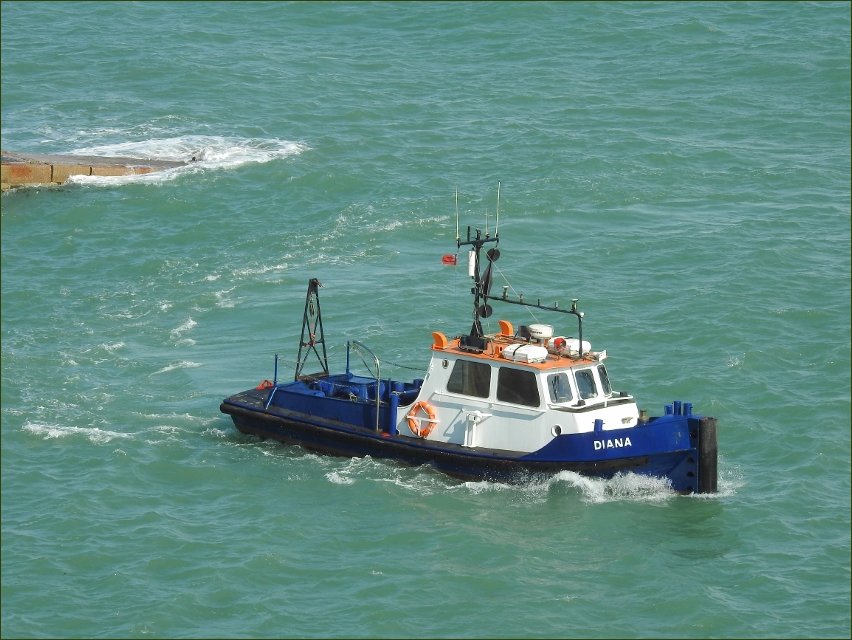 Worth just adding this one from the display last year 2018...sure why not!
So much to catch up on...but here we are with at least one shot of the Spirit of Discovery again as she arrives back in Port here on the...let me see...yes the 3rd August. Moving astern towards Cruise Terminal One.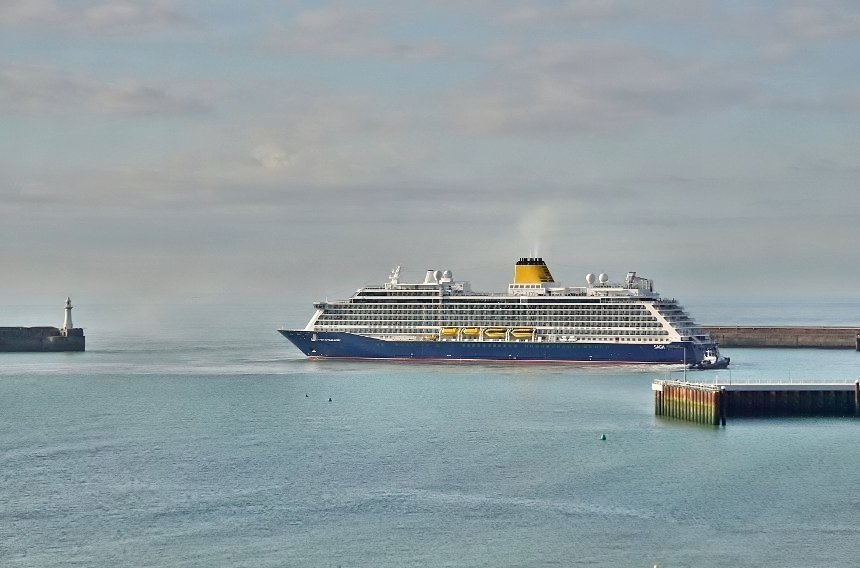 That's the last of the Regatta pictures now.
PaulB
Wednesday, 7 August 2019 - 06:30
Post 6441
Sea News, Dover
Border Force at the Regatta 2019
__________________________________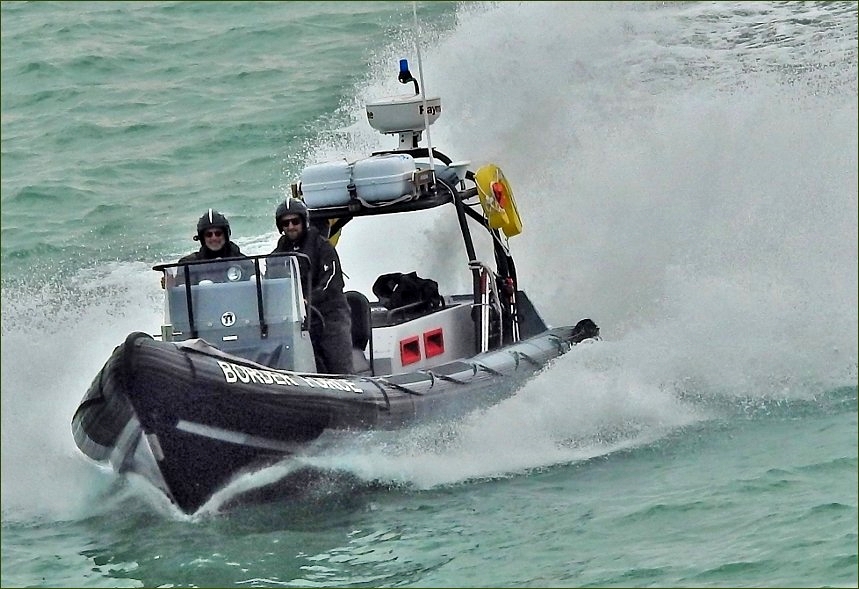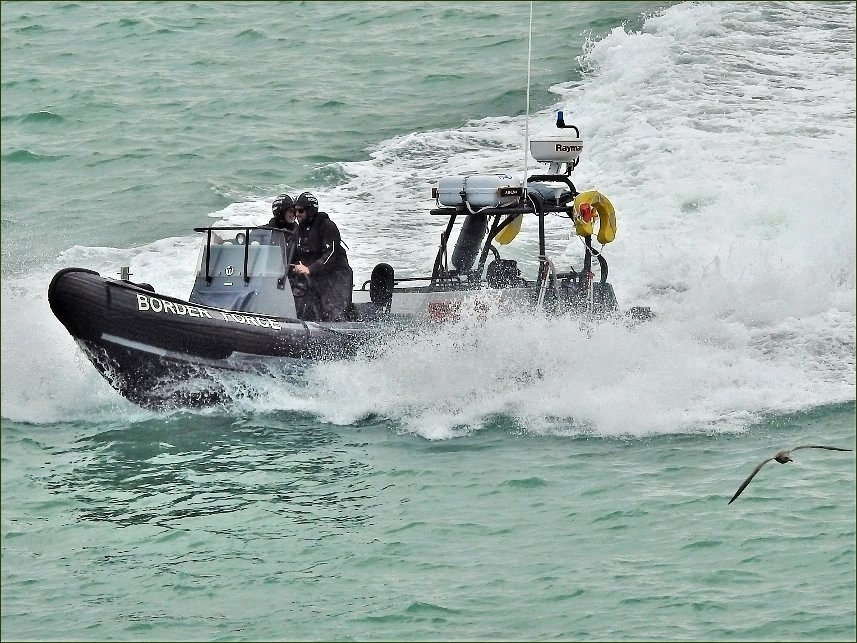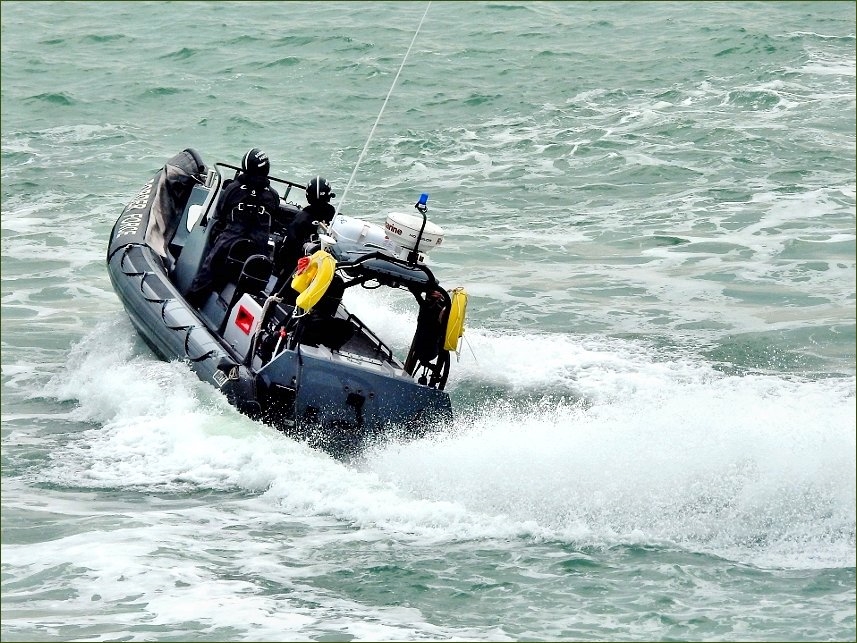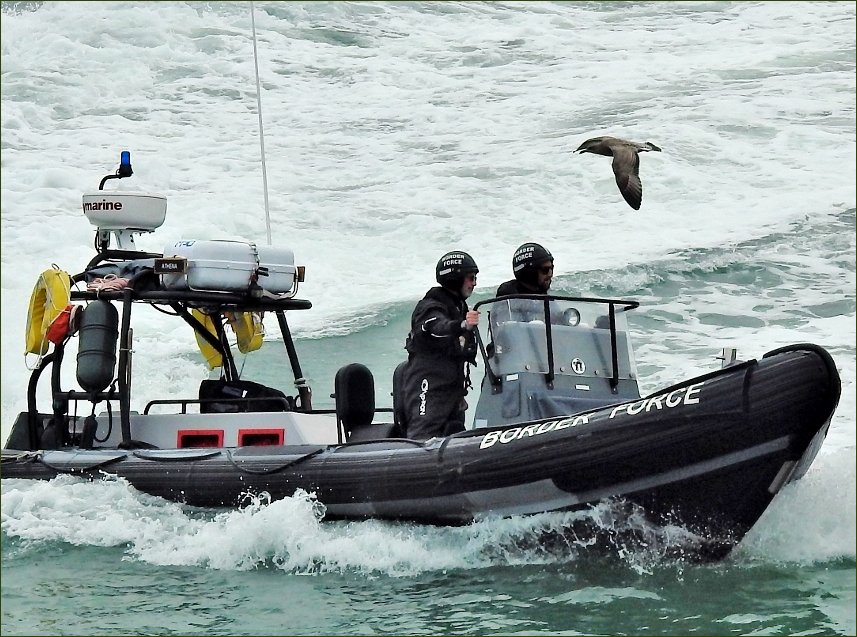 Yes an exciting exhilarating 'flypast' by the Border Force above there on sunday...scattering the wildlife as she goes..whoosh! The eagle eyed amongst us will notice that yours truly has used the top picture for the second time. This is so we can show the quartet of shots together for future ref ...in the search engine etc etc
The Men in Black kept it spectacular.

We will have more Regatta pictures tomorrow..featuring the tugs. Still waiting to be sorted.
TWO VIKINGS
____________
Yes two Viking ships were in with us in the past few days.
First one up..the Viking Sun, was in with us yesterday.. she left us heading for Dublin then around the UK to Bergen in Norway.
the second pic from a few days ago... Viking Sea which is on a very similar trip also finishing in Bergen.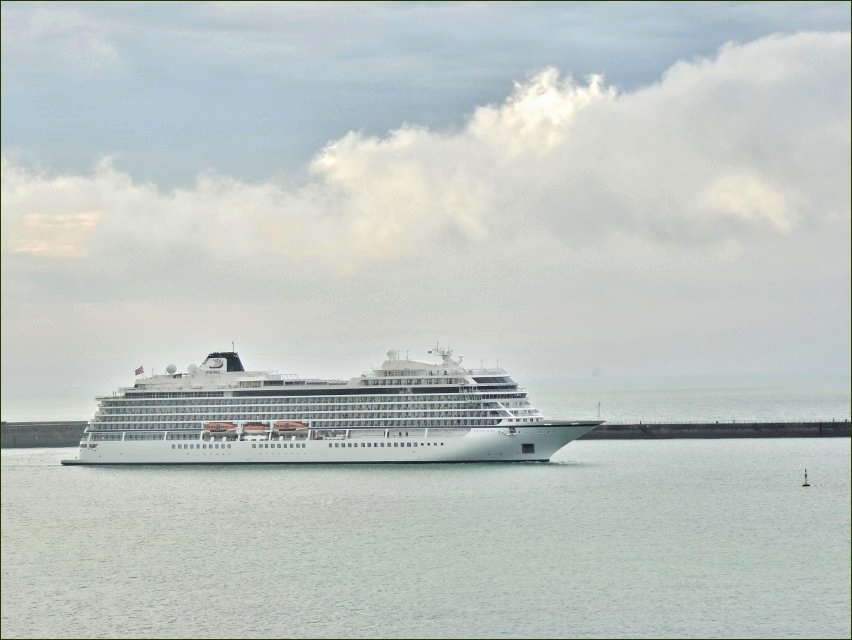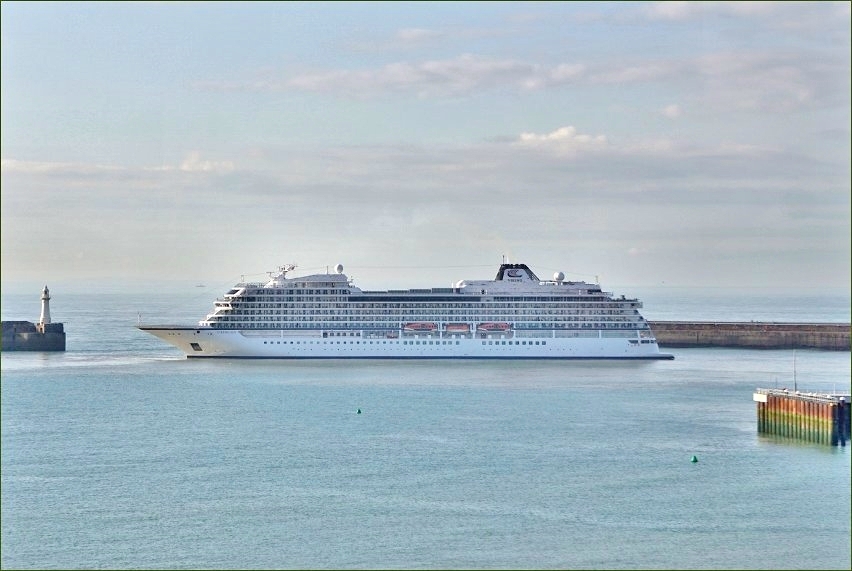 Thanks Patrick glad you liked those pix...yes the cinema on the beach was quite an exciting first..

Yes Jan very busy days and huge crowds on Sunday. It seems to have been the most attended/successful Regatta in recent years. Amazing too how clean everything was and is. The next day despite the crowds and all the stalls and events...the whole seafront was spic and span. Everyone took a responsible line and of course the Port's cleaning team are obviously ace.
PaulB
Tuesday, 6 August 2019 - 06:54
Post 6440
Patrick, Marine Parade
Great photos of the Community Regatta Paul, especially the 'big screen' night shot.

Monday, 5 August 2019 - 17:30
Post 6439
JanT , Dover
A very busy weekend on the seafront Saturday we had two very large cruise ships in, and plenty of people enjoying the sunshine even enjoyed an ice cream meself.
And on Sunday lots of people made their way to the seafront to enjoy the regatta,all rounded off with a brilliant film The Greatest Showman.

Enjoying the pictures chaps keep them coming and those camera's clicking.



Monday, 5 August 2019 - 09:18
Post 6438
Sea News, Dover
The Dover Community Regatta 2019
________________________________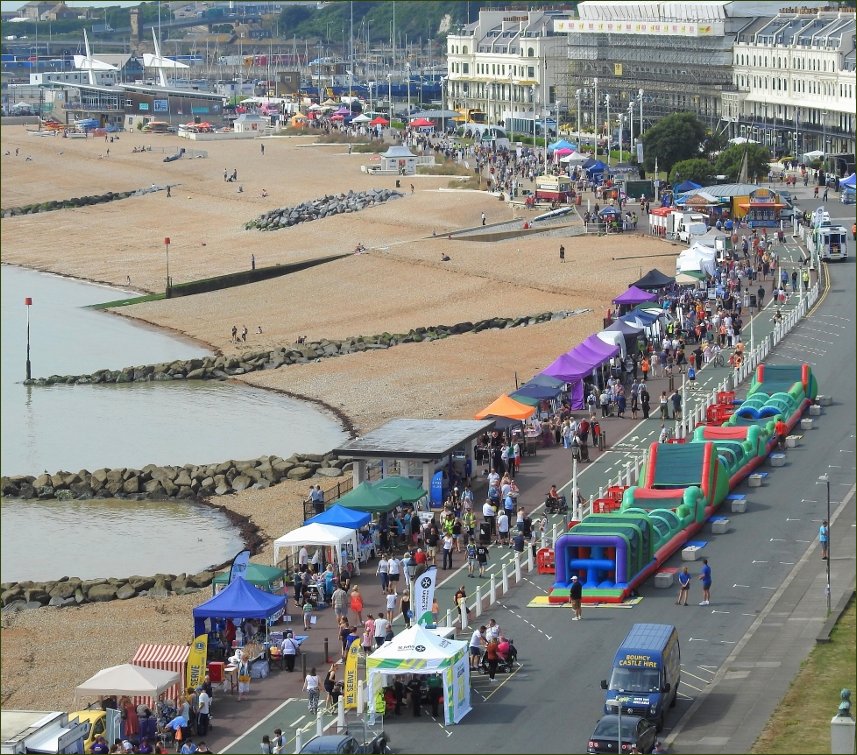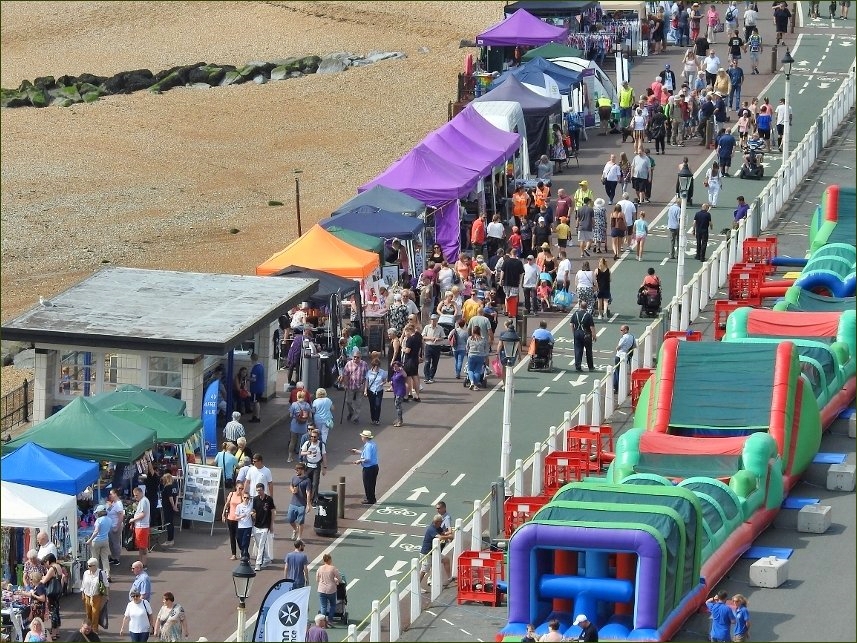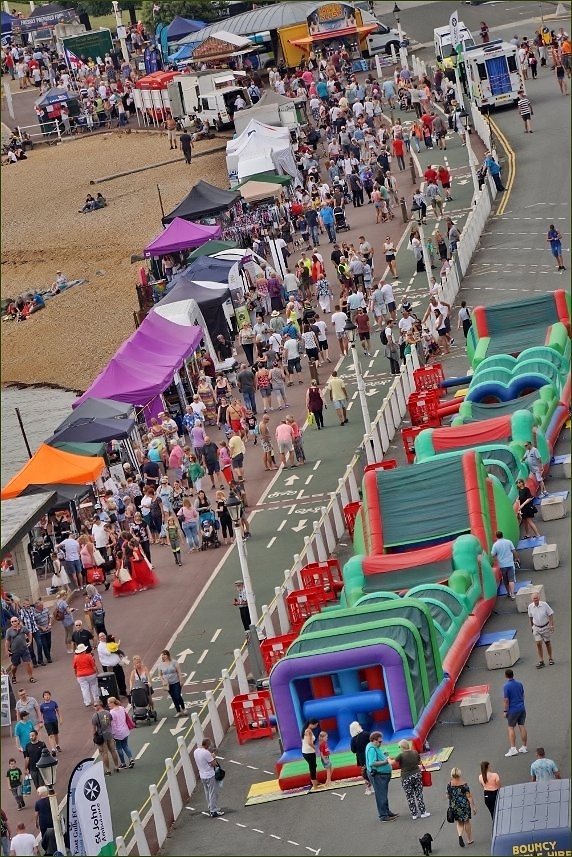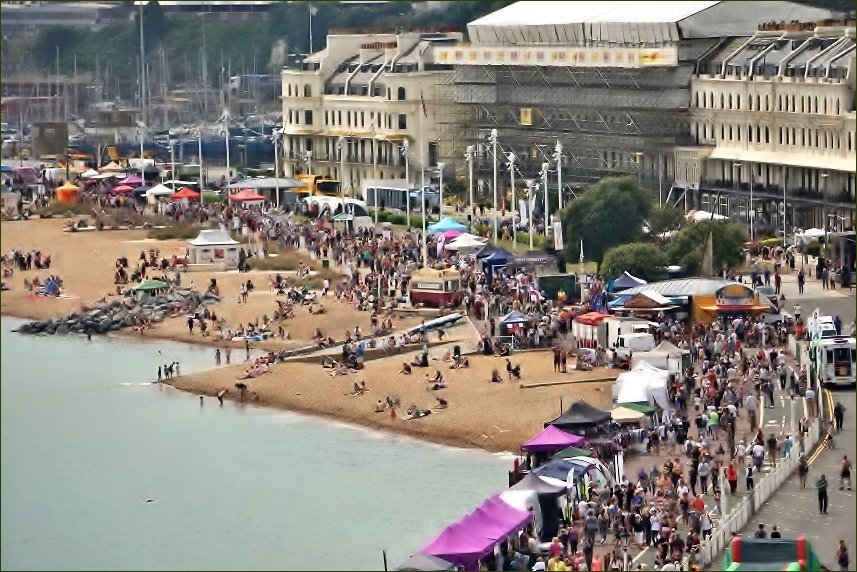 Some pictures above there of the Community Regatta yesterday sunday, the pictures show the day begin from morning to early afternoon. You can see the crowds building. The organisers were expecting/or hoping for 10,000 people and 10,000 people they got. It was busy busy....with more stalls than in recent times. More music, more displays etc etc.
The major disappointment for this website of course was...the Lifeboat display didn't happen. It was scheduled for 2.15 in the afternoon...yours truly stood rivetted to the spot, poised like a coiled spring with camera at the ready, only to find out that the Lifeboat was out in the channel on a pressing emergency. So the event didn't happen. Of course the Lifeboat teams are always on call for emergencies which of course is their essential and vital remit
The Border Force did a brief 'flash past' and here they are...
will have a further few pictures of these guys in due course. It was very brief so only got a few shots..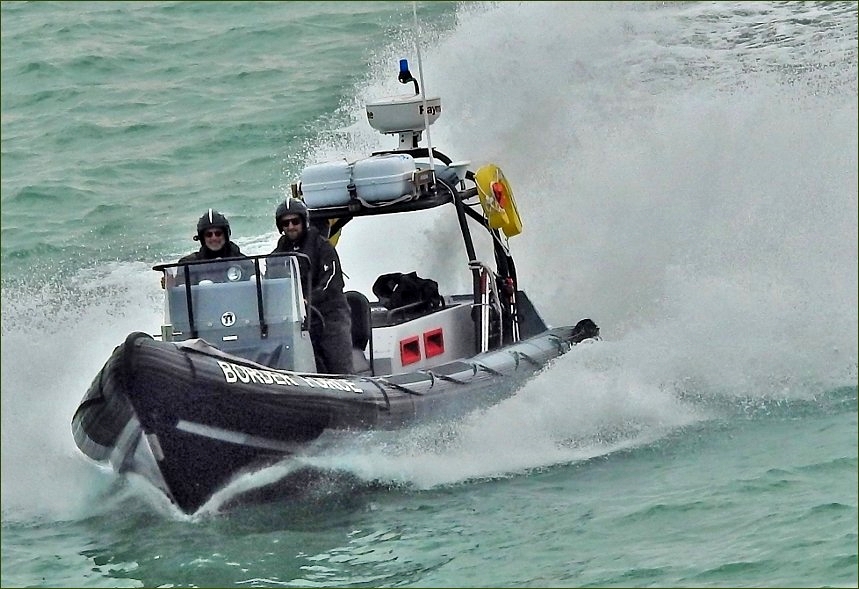 The tugs did a great display with their water canons...will have pictures of that in due course..
PaulB

Monday, 5 August 2019 - 06:30
Post 6437
Sea News, Dover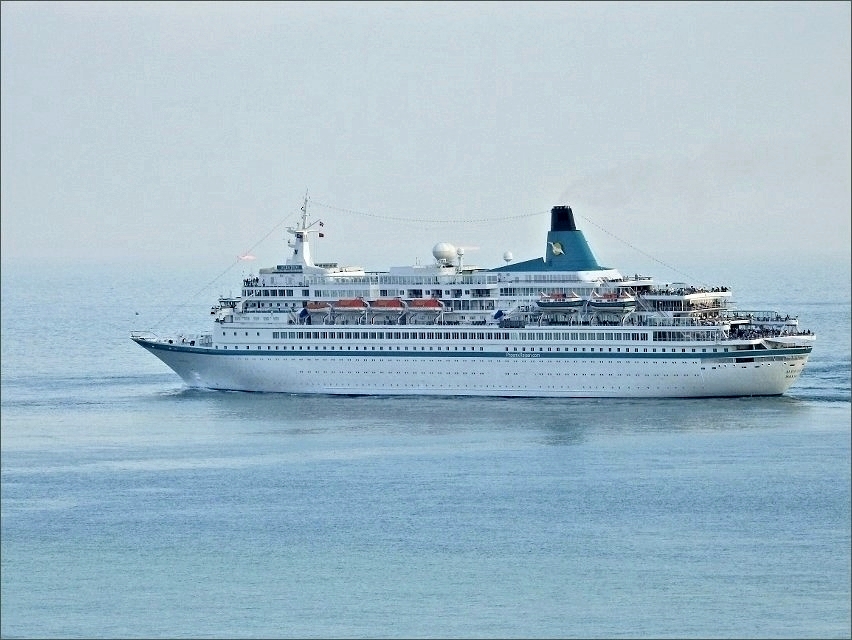 Albatros leaves port...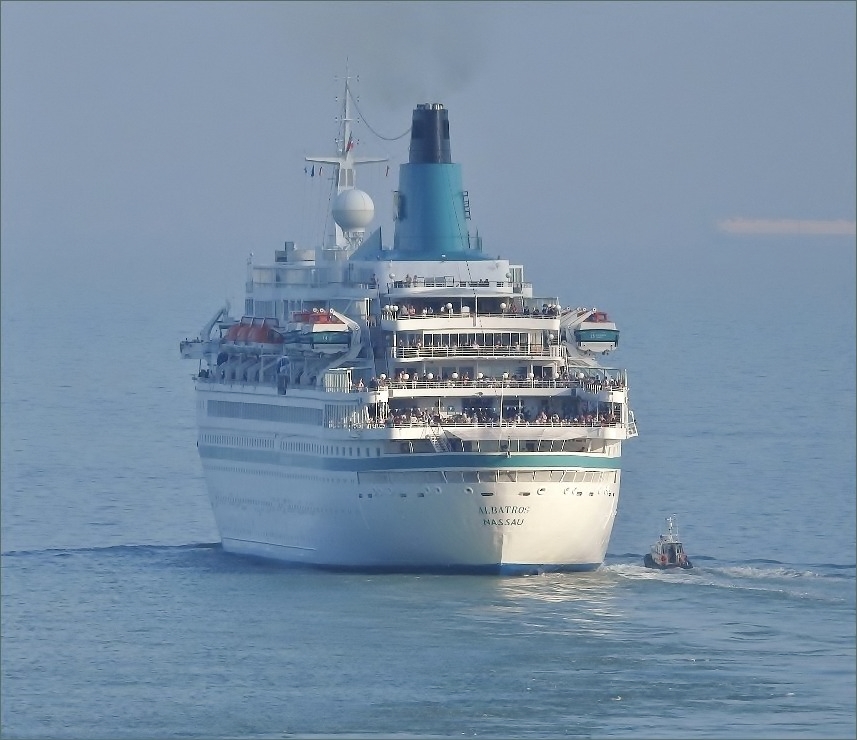 It was murky out there yet with a hint of sunlight and very calm as the pilot boat pulls alongside Albatros. The ship was on a short cruise... Bremerhaven, Amsterdam, Dover and back to Bremerhaven in Germany, and very nice it sounds too. Short can be good..
These pictures were taken on August 2nd..which was...let me see... yes Friday.
Below we have a picture of Boudicca from the 31st. Didn't use any Boudicca pictures previously from this visit as they were essentially too dark but have recovered the one below. Pictures were taken close to 9PM as Boudicca began to move away...that's partially why they were too dark, but here we are with one shot anyway. Off to the Norwegian Fjords once more...
"Once more unto the fjords dear friends once more.."
We've got that Shakespeare guy worried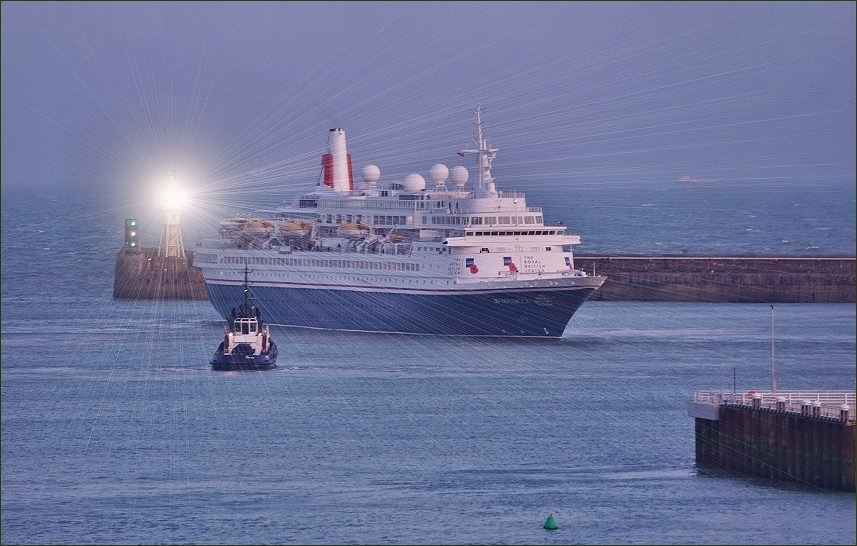 Community Regatta day today Sunday....
see the post below for schedule details.
PaulB
Sunday, 4 August 2019 - 06:10
Post 6436
Sea News, Dover
In the midst of all the images of grim rough weather..we counteract all that now by determinedly making this a summery post..
The Community Regatta is on tomorrow August 4 and here is a list of the events planned, lets hope for some good weather...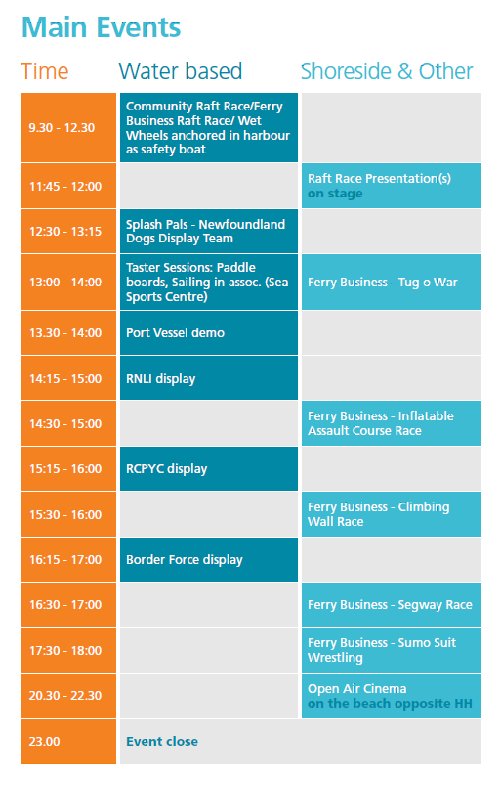 Lots of variety there as you can see...something for everyone.
Below we have a shot of high tide yesterday along the sparkling Dover Beach, a super clean beach too it must be said, on a gorgeous summer's day. The very same beach of course will be busy tomorrow with all the events of the Regatta. A considerable amount of the beach in the pic below swallowed up by the calm high tide on a colourful day.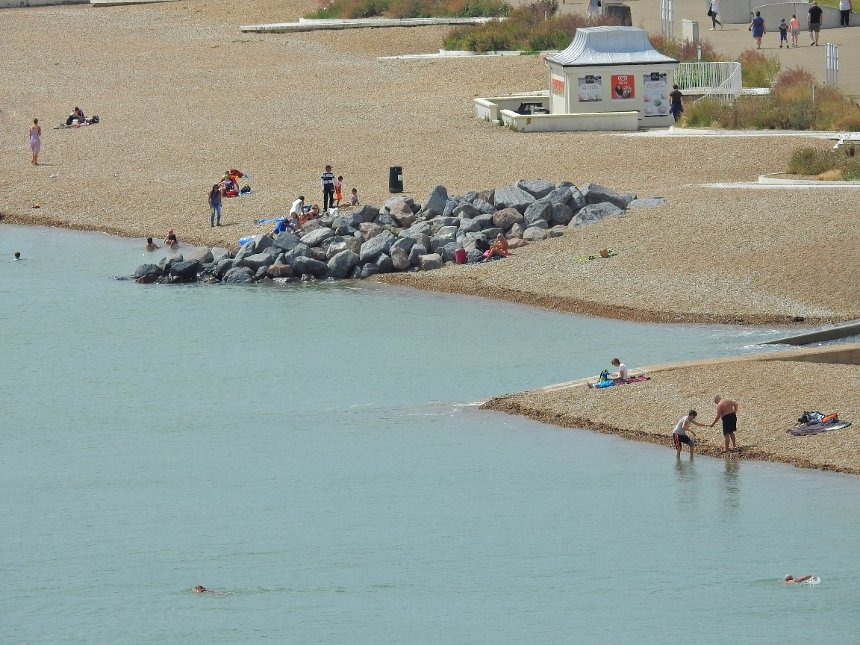 An extra shot of Pacific Princess early morning the other day. It was such a summery arrival..alas the weather didn't stay like that for long...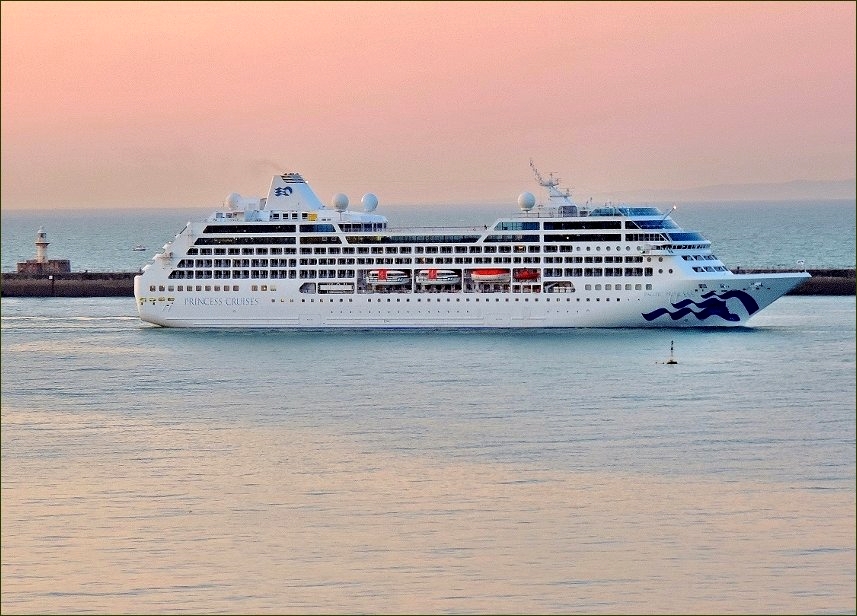 Thanks to Mike for the info below...

PB
ps: we have a traffic jam of cruise liners here again...


Spirit of Discovery and Viking Sea both arriving
Saturday, 3 August 2019 - 06:19
Post 6435
Mike J., Dover (helcion@hotmail.co.uk)

Wellington Dock windcat, Thursday.

I've just shot myself in the foot & an apology is in order..

GXS VIKING & EMS VULCAN are not the same vessel repainted !

They are undoubtedly sister-ships & have their own MMSI numbers - a unique number that stays with a ship, how ever times it changes names or owners [or shape]..

Should have done a little more research before posting.
Sorry.



If you're ever wondering where a cruise ship is going after she leaves Dover here's a webiste which not only gives the general area of the cruise but also the actual itinerary, day by day.

Just cut & paste -

https://www.cruisemapper.com/ -



Friday, 2 August 2019 - 17:14
Post 6434
Sea News, Dover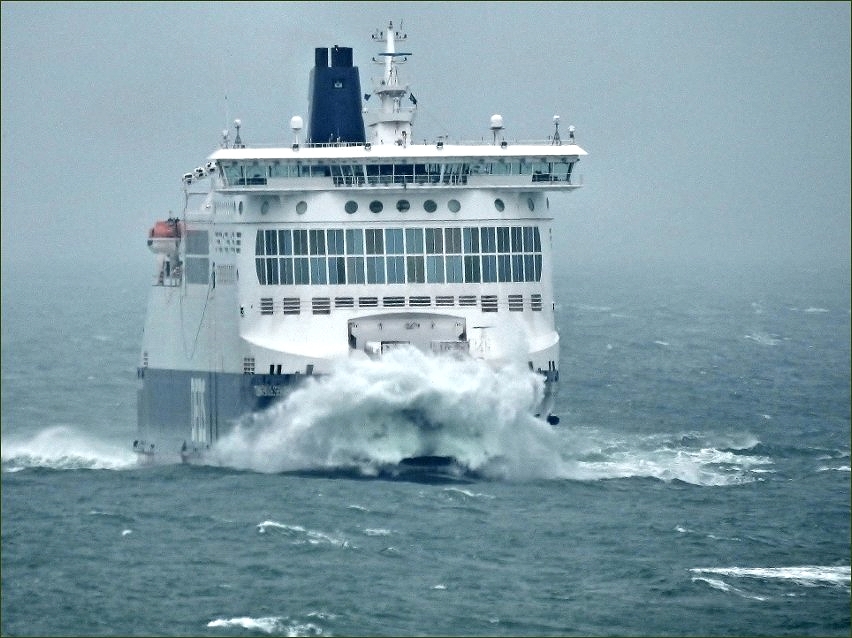 Delighted to have the main camera back thanks to a delivery from AMAZON in the battery department...the rough sea pictures were taken with said camera so normal service restored. Using an extra pic above there of Dunkerque Seaways in recent rough seas to update the system as the ones currently at top of page will eventually be removed. Pictured on July 31st. Not what you expect on a summer crossing but weather patterns everywhere have gone bananas.
The pictures below are from the evening before and it was a rough oul evening. First shot shows the tug boats...both of them.. pinning AIDAaura to the new pier/berth at 7.30pm or 19.30..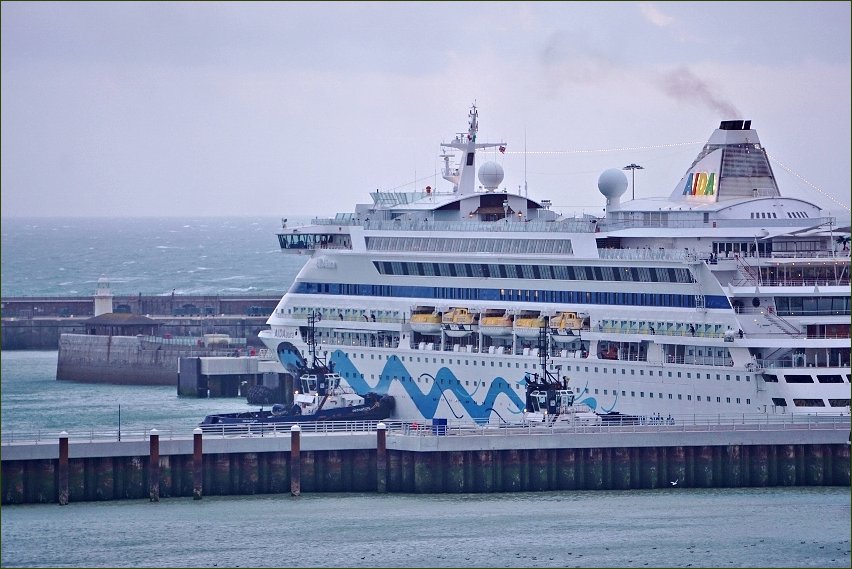 An hour later 20.30 and getting quite dark as AIDAaura begins to move away, again with support from both tugs. She was away on a round Britain tour calling also to Dublin and Honfleur. She is currently in Dublin as we write. Heading to the Ports eastern exit in the pic below because of the tough crosswind conditions.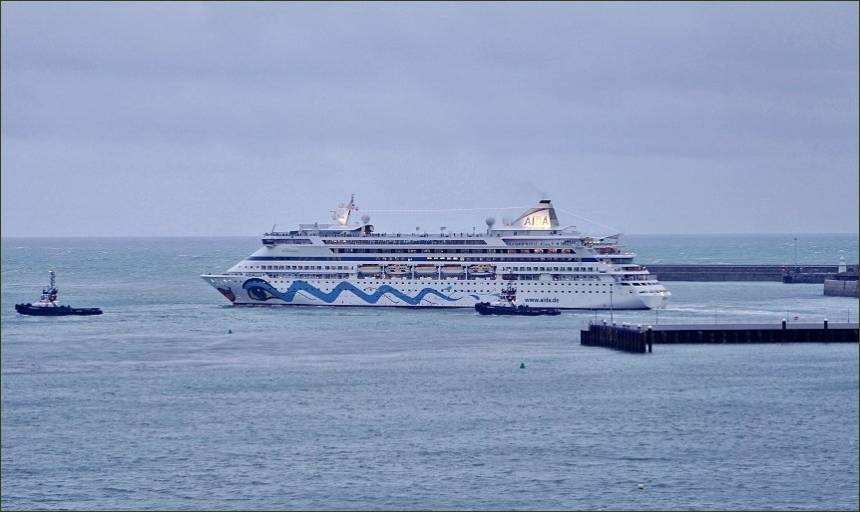 Then everyone was gone. Glad Mike put up shots below of the other two ships leaving as it was a three-cruiseship-day as previously mentioned. Yours truly took the pic above to show how everything can go from being super busy to being super empty. Everyone gone home and nobody about. You can see the new reception marquee there.. still illuminated and in the foreground the end of the exciting new pier...but as you can see...its all quiet on the western docks.
PaulB
Don't miss that post below from Mike... Great stuff there

Albatros cruise ship in port today.
Friday, 2 August 2019 - 07:24
Post 6433
Mike J., Dover (helcion@hotmail.co.uk)
Three ship Tuesday & The PACIFIC PRINCESS depart via the Eastern Entrance heading for Copenhagen.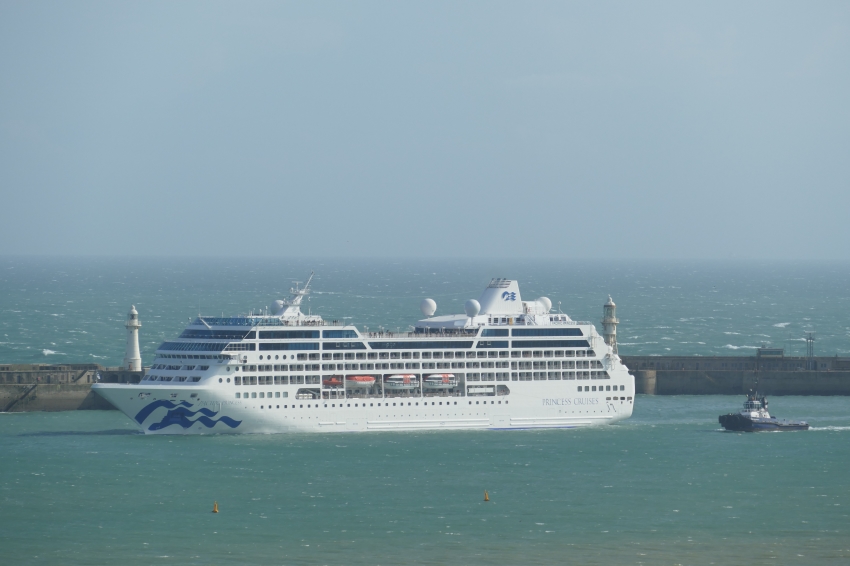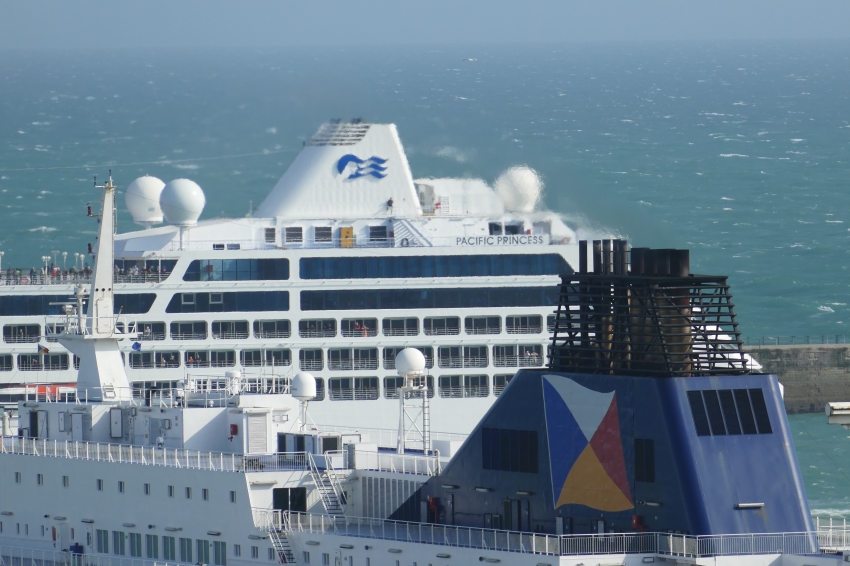 She was followed by the VIKING JUPITER who also left via Eastern altho' bound for Portland.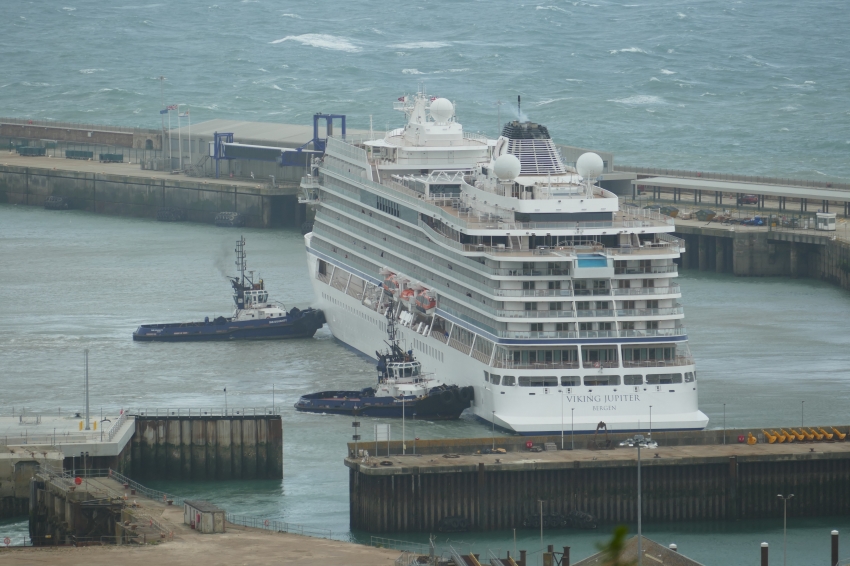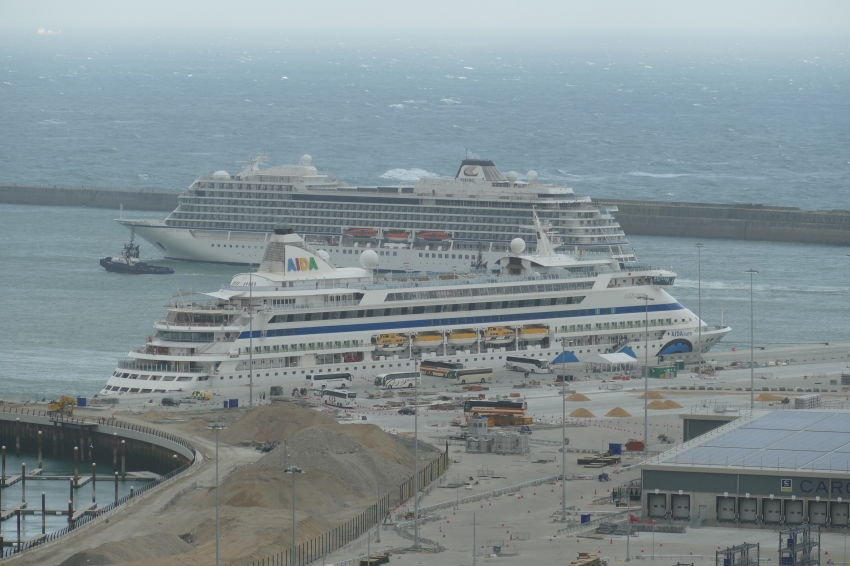 Escorted by both tugs she crossed the bay & turned around as soon she left Eastern & headed down-channel.
Presumably the brisk southwesterlies, as seen in Paul's excellent heavy weather pix, made departure via Eastern the sensible option.
Thursday - longterm Wellington Dock resident windcat EMS VIKING had a trip to Ramsgate a few days ago but is now back in Dover.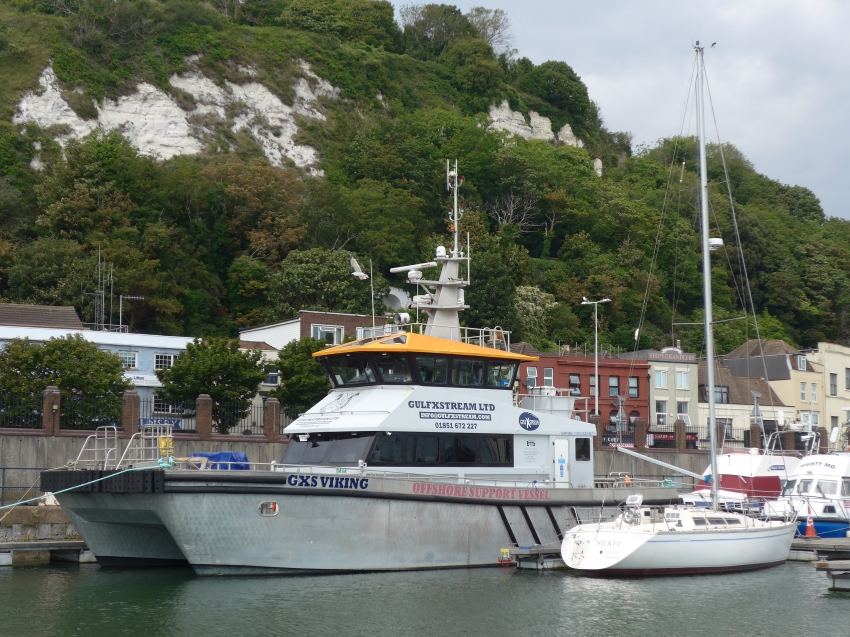 I noticed on Thursday that she has been renamed GXS VIKING & her previous owners/operators EXCEL MARINE SERVICES have been replaced by GULFSTREAM LTD.
I recommend two excellent HD videos of the Spirit of Discovery coming out the building shed at Papenburg back in May.
https://www.youtube.com/watch?v=RjNlGB99uoQ
https://www.youtube.com/watch?v=CbkQjWhnK78
Links not live here but copy and paste to your browser and it works fine.
Friday, 2 August 2019 - 00:49
Post 6432
Sea News, Dover
Pictures now from our triple whammy day..Tuesday.. when we had three cruise ships in the Port of Dover at the same time and all arriving at roughly the same time.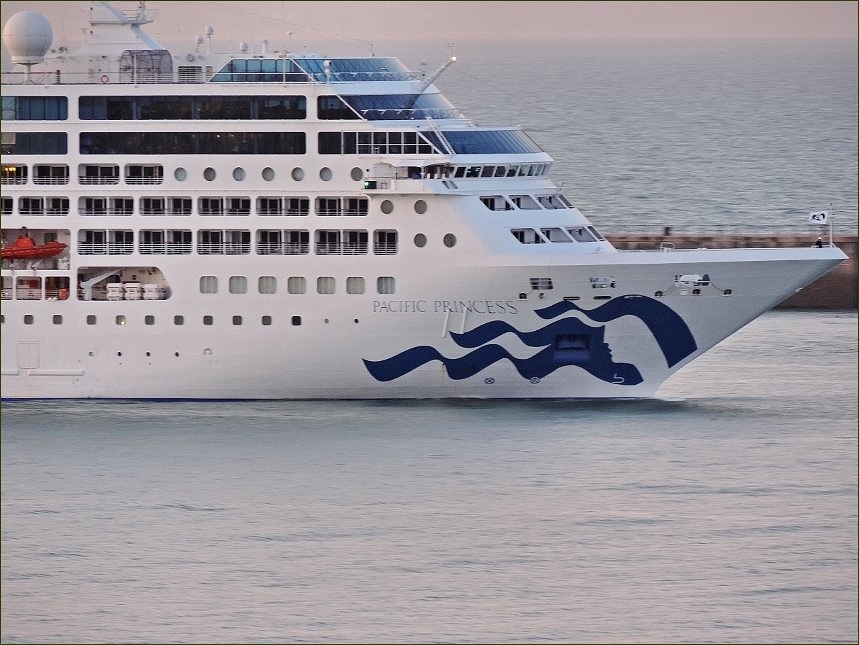 Pacific Princess arriving above...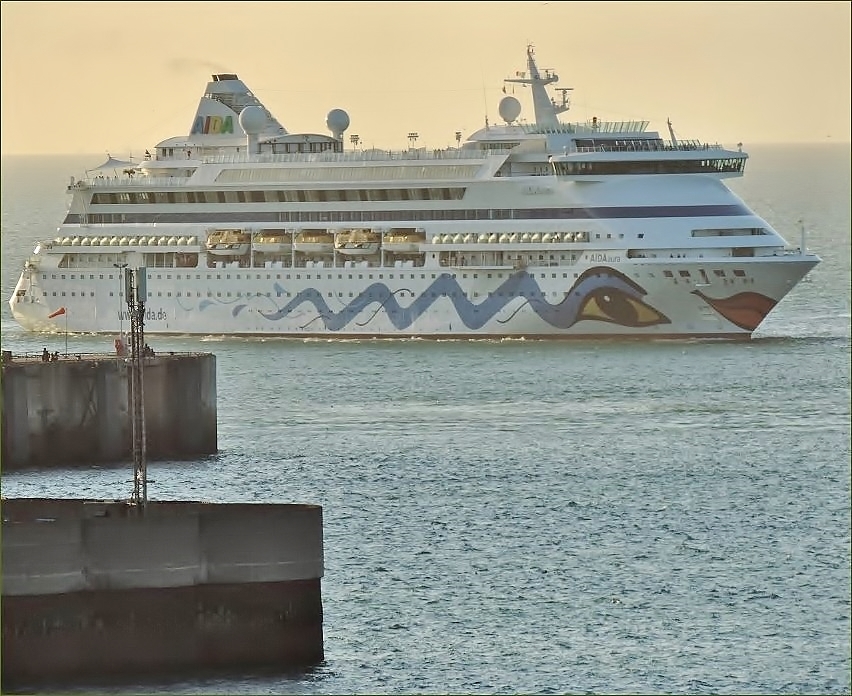 AIDAaura arriving a short time later...busy busy...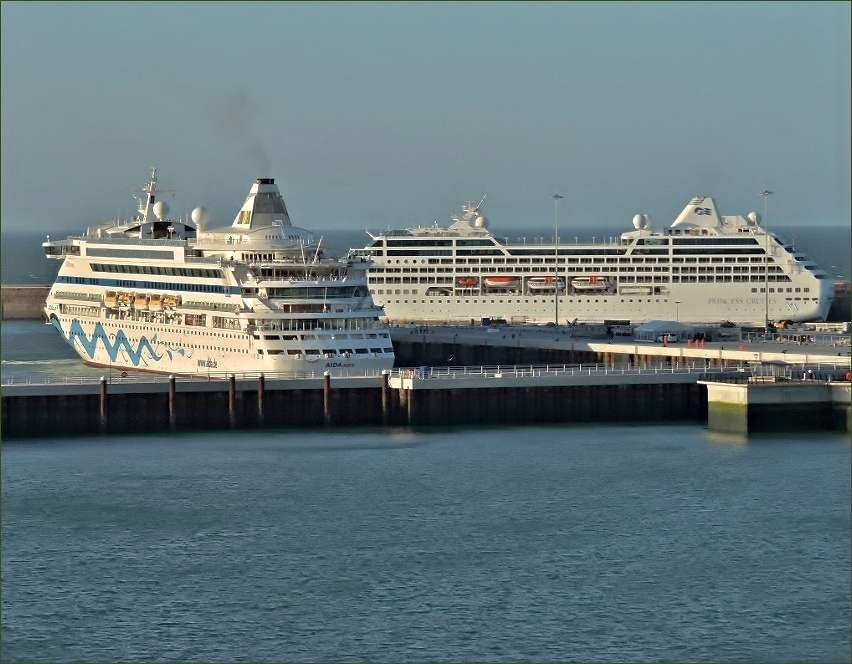 AIDAaura manoeuvres into new berth WD4 with Pacific Princess in the background at cruise terminal 2.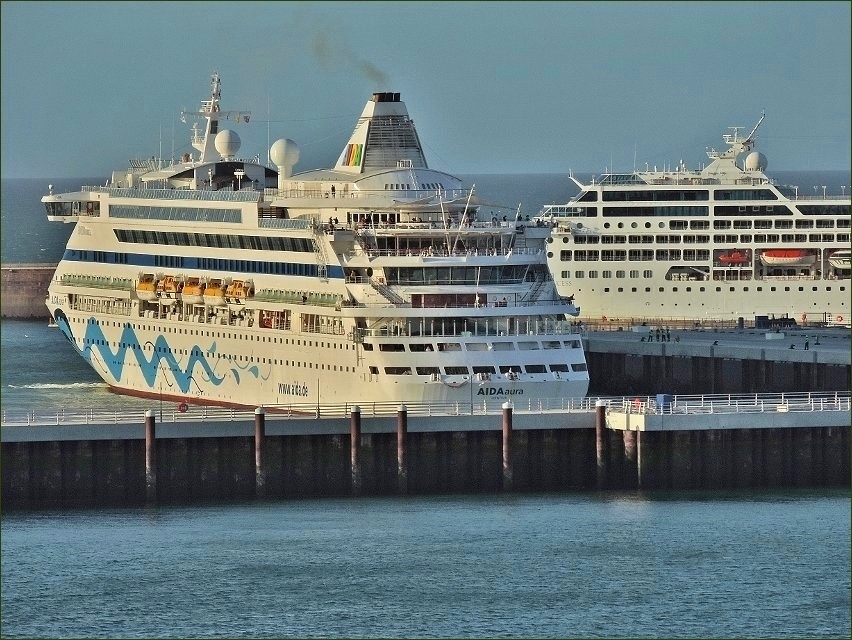 A closer shot of same...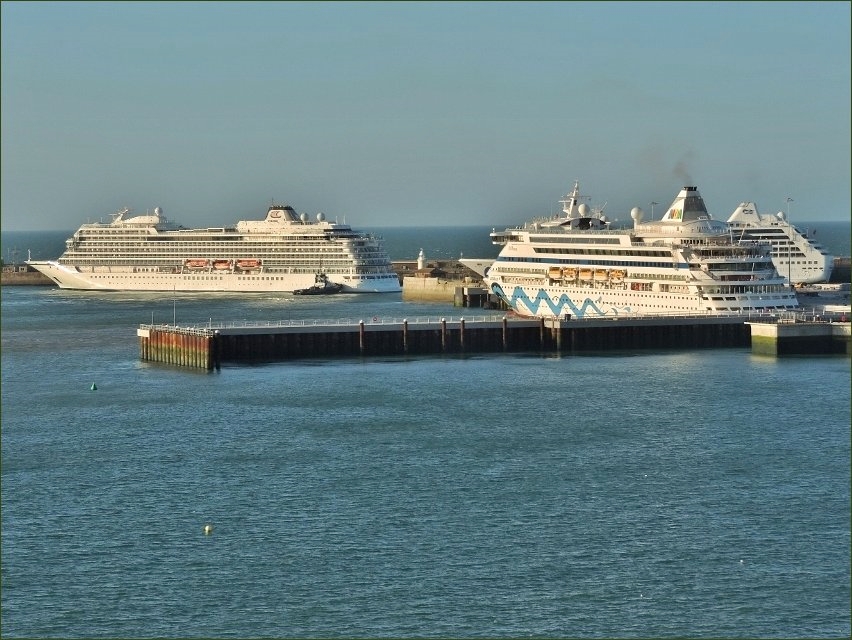 Viking Jupiter joins the party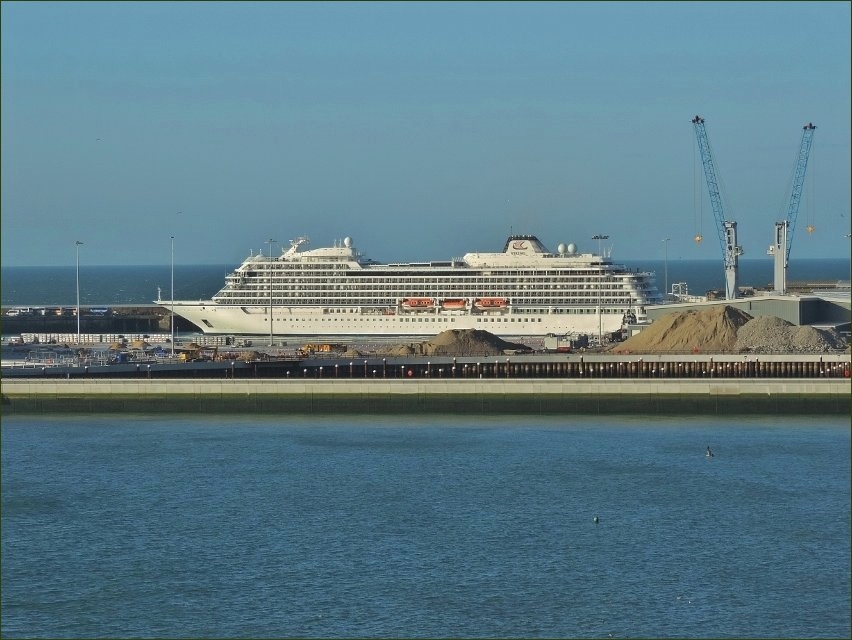 Viking Jupiter settles in at cruise terminal 1.
As mentioned earlier...well done the Port of Dover, three cruise ships in one day is a bit special...

PaulB
Thursday, 1 August 2019 - 06:06