Thursday, 28 July 2016
SEA NEWS
DOVER TRAFFIC CHAOS...see STATEMENTS below 2913, 2911...
THERESA MAY on our future 2867.
DAVID CAMERON ON EU EXIT see 2823
Charlie Elphicke on EU Exit see 2841
TIM WAGGOTT on EU EXIT see..2836.

PORT - NEW CHAIRMAN ANNOUNCED see 2832
PORT - £90 MILLION SUPPORT FROM RBS see 2794.
Record Freight for P&O see post 2291 also latest 2801.
Record Performance from DFDS see 2667.

Scroll down the page and over the many pages ( more than 100 ) for all the stories in and around the Port of Dover. You can find anything you want in our SEARCH ENGINE. Type in CRUISE VISITS for example or REGATTA or anything at all......
Dover.uk.com and Doverforum.com have merged to produce an entirely local and comprehensive Dover website. Nautical contributions are welcome on this page with a max of 5 pictures preferred per contribution, all pictures remain own photographers copyright. Email:dover7@msn.com to send Sea News pix or info..or click ADD YOUR COMMENT below to post direct, no membership needed. Paul Boland.
SAY HELLO TO OUR NEW SEA NEWS SEARCH FACILITY BELOW...
Post 2916
Vic Matcham, Dovor
As I said before what a great ship hope one day to get on her.You no need to look and put any photos of me up I was just putting a view over.I wish I could take good photos like you all seem to .but I am rubbish at it

Wednesday, 27 July 2016 - 06:59
Post 2915
Sea News, Dover
On Monday evening the hugely popular Disney Magic moved away for the final time this season. It was a sad farewell. An hour before departure she played a blast of "when you wish upon a star" and yours truly was wishing upon his own personal star that she will return to visit us again next year. There was such excitement among kids of all ages everywhere... and of course great for local business, the hotels for example, were packed with those waiting to get onboard.
First pic shows her early morning...in glorious morning colour just after the early mist had pulled away...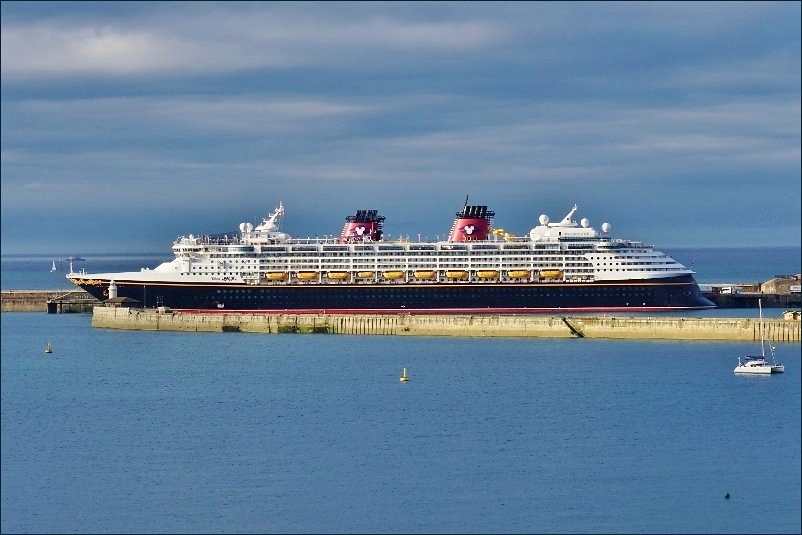 And the following pictures from her exciting departure around 5.30pm...look at those tugboats spray that water. Great ship! Great stuff!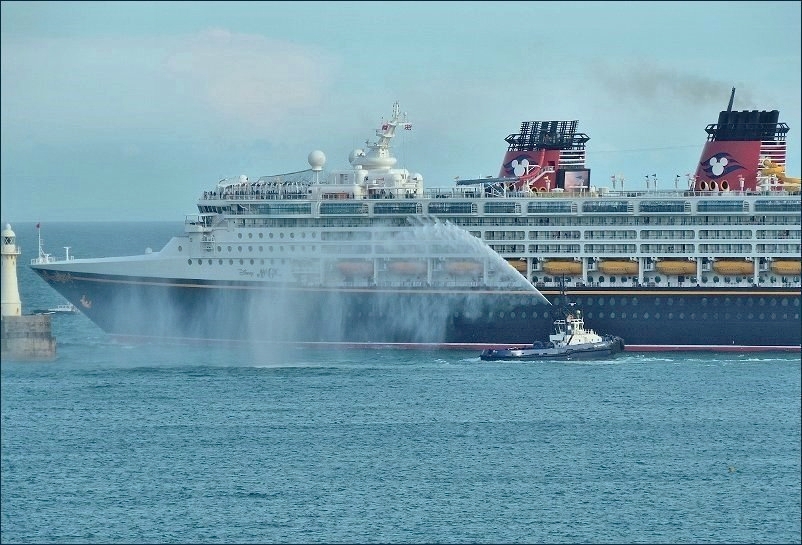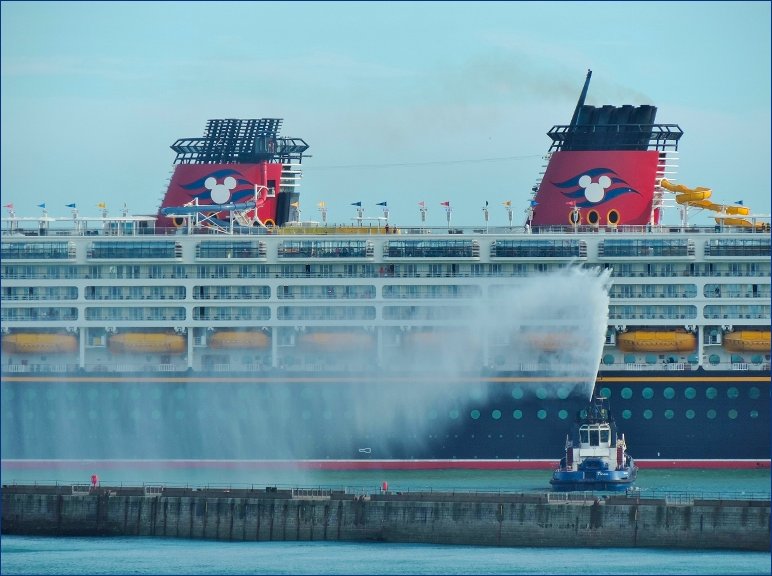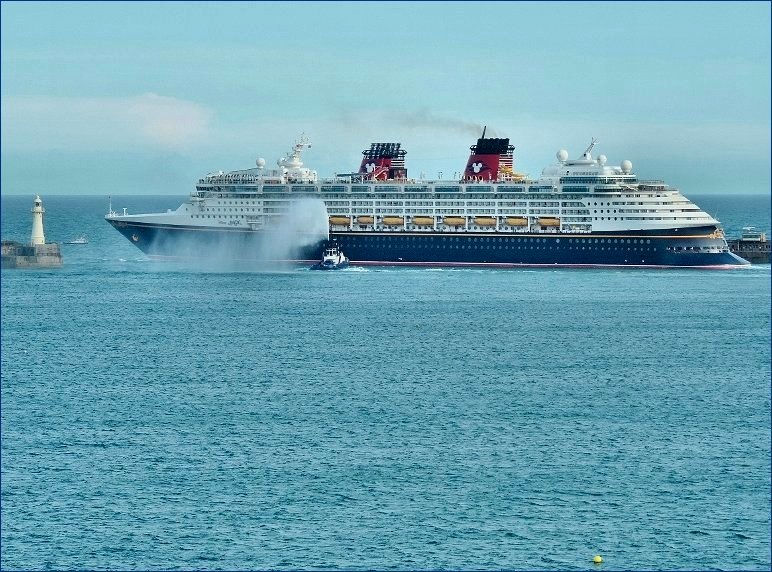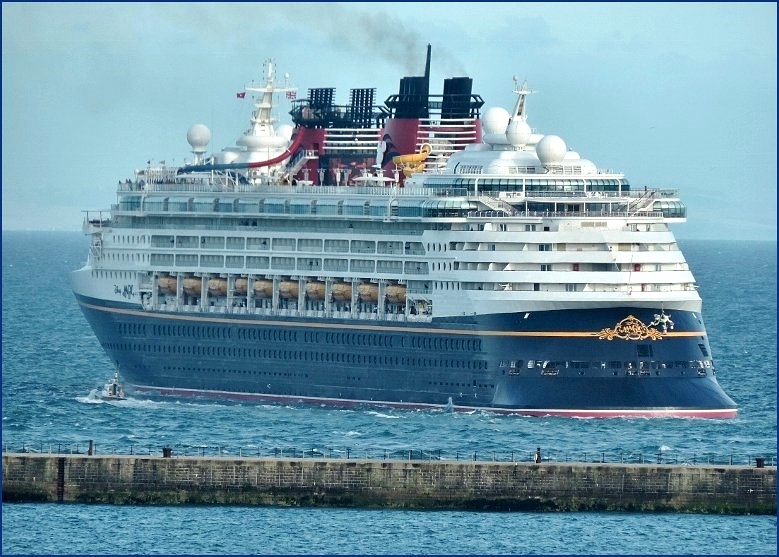 Just noting that I have more pictures .. just sent in...wowser!


Watch for those in due course.
PaulB
Glad you enjoyed the barge pictures Vic...some ace pictures from Mike there ..
yes I think I must have some pictures of you in the system, from way back though. I have a vast collection how would I ever find them...scratching head...but if I do...

Wednesday, 27 July 2016 - 05:57
Post 2914
vic matcham, Dover
Seeing all the photos of the kind of work I done some years ago ,I done alot of welding on that barge or one like it ( 2912 ) and the J.C.B. on it makes feel I want to go back to it,but just to old and not fit now, but thank you again for the great photos I think you still have some photos of me doing that kind of work.




Tuesday, 26 July 2016 - 09:41
Post 2913
Sea News, Dover
PORT OF DOVER STATEMENT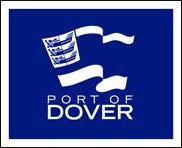 The Port of Dover shares public frustration at the French border control situation which impacted so badly on the holiday getaway weekend.
_______________________________________________________________________________________________________________________
We raised concerns over French manning levels with the UK Government days before the situation developed, and the Government, in turn, raised the issue with its French counterparts.
We are determined to continue working with the UK authorities to find a way of ensuring that French border control posts are suitably staffed in future.
Ultimately, international border policy can only be resolved by governments, but we will do all we can alongside Government, partner organisations and ferry operators to develop a long term solution that will ensure trade and tourist traffic remains fluid through this crucial European gateway.
The Port of Dover would like to thank all those organisations which, alongside Port staff, worked round the clock to tackle the weekend's queues and ensure public welfare. We especially want to thank Morrison's, Tesco, Khalsa Aid, P&O Ferries and Kent County Council for supplying free food and water for travellers.
Most importantly we wish to thank our customers who showed incredible fortitude and good humour during what was an incredibly challenging few days for everyone.
ENDS.
See also the previous post below ( NUMBER 2911 ) on this topic with Statements from P&O Ferries and from Dover District Council.
This problem needs to be fixed. We cannot have families trapped in their cars for more than 12 hours in sweltering heat. We cannot have local people trapped in their homes unable to get out and if they get out.. unable to get back home. A big well done to all those who rallied round to get water and food to those desperate.
* * *
EXTRA .... from DFDS...
DFDS statement on situation in Dover
______________________________
DFDS is advising customers travelling from Dover on its routes to Calais and Dunkirk to check for the latest updates on the traffic situation over the next few days before setting off on their journeys and to allow plenty of time to get to the port. The company is working closely with colleagues at the Port of Dover and continuing its dialogue with government to insist that the French authorities ensure that the border controls at Dover remain fully manned throughout the busy holiday period to prevent a repeat of the weekend's delays.
DFDS provided extra sailings during the weekend and its teams at the port, in its contact centre and on board worked hard to keep customers informed, handed out water at check in and ensured ships departed from Dover fully loaded to help as many customers as possible get away on their holidays.
Ends
* * *
The famed Disney Magic left us last evening for the final time this year. They got a spectacular send-off from the water spraying tugboats. Will have pictures in due course but for now bear with us as we are focusing on the Traffic chaos.
Also
See Mike's excellent pictures below of the rock delivery at Shakespeare Beach.

PaulB.
Tuesday, 26 July 2016 - 06:56
Post 2912
Mike J., Dover
Rock Dumping has restarted on Shakespeare Beach.
The rock is dumped from the CHARLIE ROCK onto the beach & is being stockpiled to be used as 'rock armour' when the railway seawall works are completed.
CHARLIE ROCK is manouvered by the AFON GOCH & is on completion of the unloading return the pair return to the big STEMA barge anchored offshore & just visible in the last photo.
The cliff path is now closed beyond the the tunnel mouths & is patrolled by friendly Gurkhas, friendly unless you are one of the stone-throwing idjits.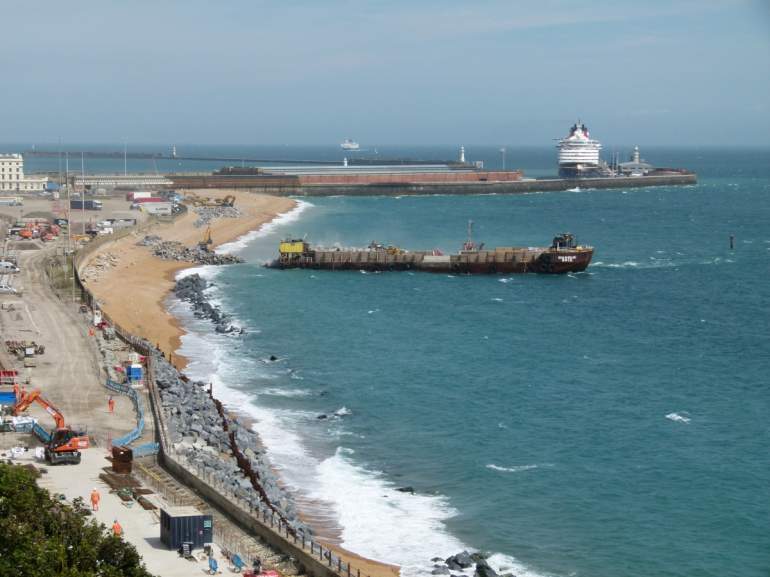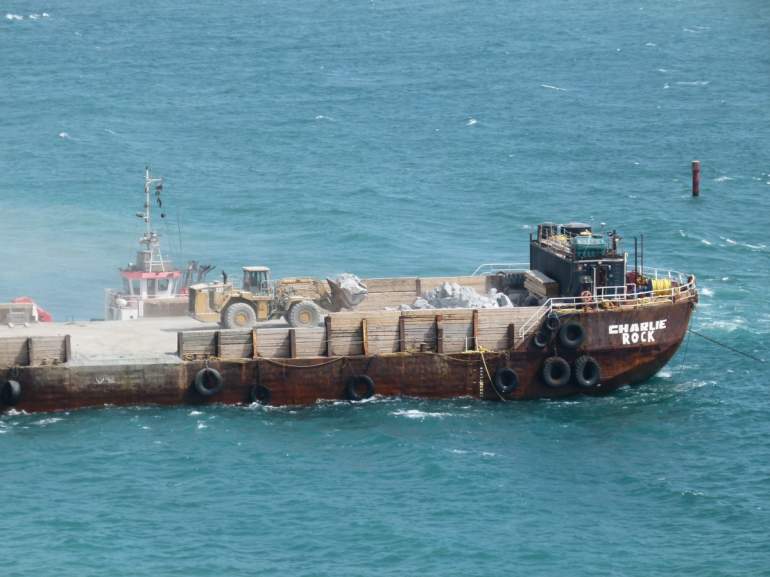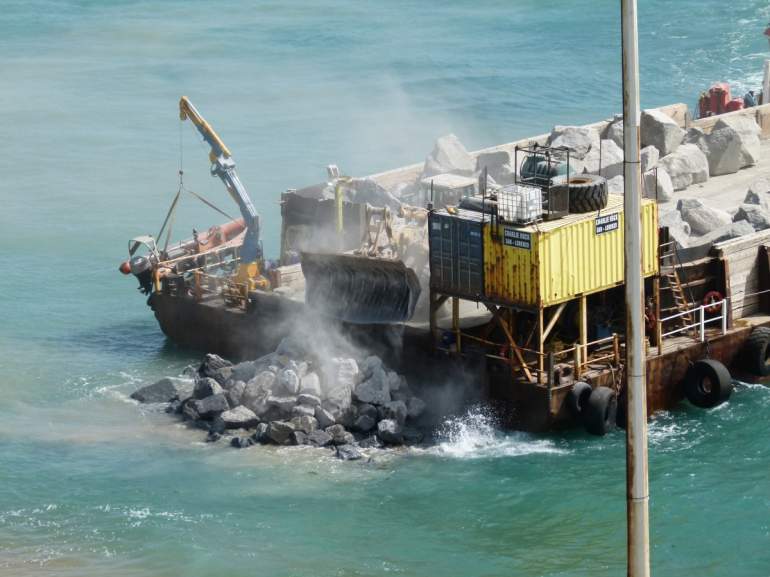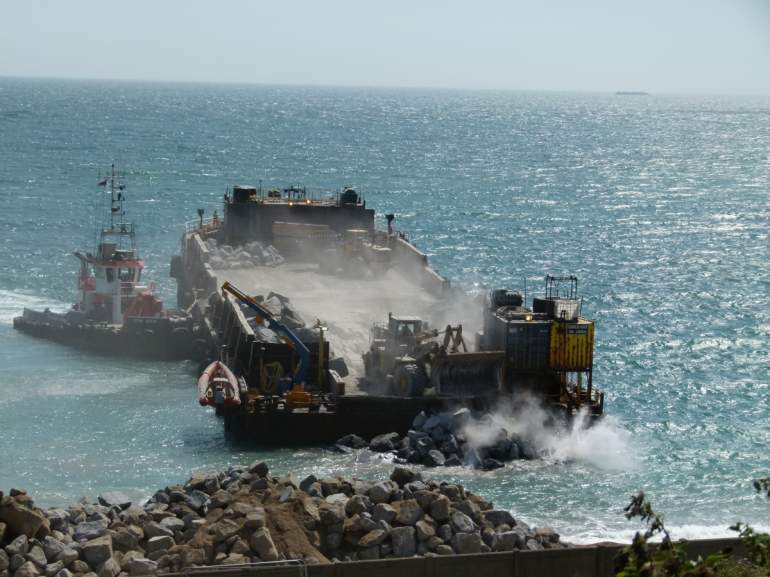 Monday, 25 July 2016 - 23:29
Post 2911
Sea News, Dover
P&O FERRIES STATEMENT ON THE WEEKEND'S DISRUPTION AT THE PORT OF DOVER
____________________________________________________________________
Release time: immediate
Helen Deeble, Chief Executive of P&O Ferries, said: "The scenes which we saw at the weekend at the port of Dover, with holidaymakers delayed for completely unacceptable lengths of time, must never be allowed to happen again."
"Increased security checks at the border are completely understandable but the French authorities must provide adequate numbers of staff to ensure that these checks can be processed quickly and efficiently. The failure to do so at the weekend was the primary cause of the delays."
"We at P&O Ferries did everything we could to keep passengers moving on the English Channel, providing extra sailings and staff on duty. We would nevertheless like to apologize to the passengers whose holidays were affected and assure them that we will be talking to the British and French authorities this week to ensure that there is no repetition of this disruption."
"The port at Dover is a vital link connecting our island to mainland Europe and the governments on both sides of the Channel must act now to protect the millions of people who rely on it."
P&O Ferries is a leading pan-European ferry operator, sailing on eight major routes between Britain, France, Northern Ireland, the Republic of Ireland, Holland and Belgium. The company operates 20 vessels which carry more than 10 million passengers, 1.6 million cars and two million freight units every year.
ENDS
Many thanks to P&O Ferries for the statement above.
It has been an absolute nightmare for everybody. PB
Pictures below show life in the not-so-fast lane one kilometre from the Port.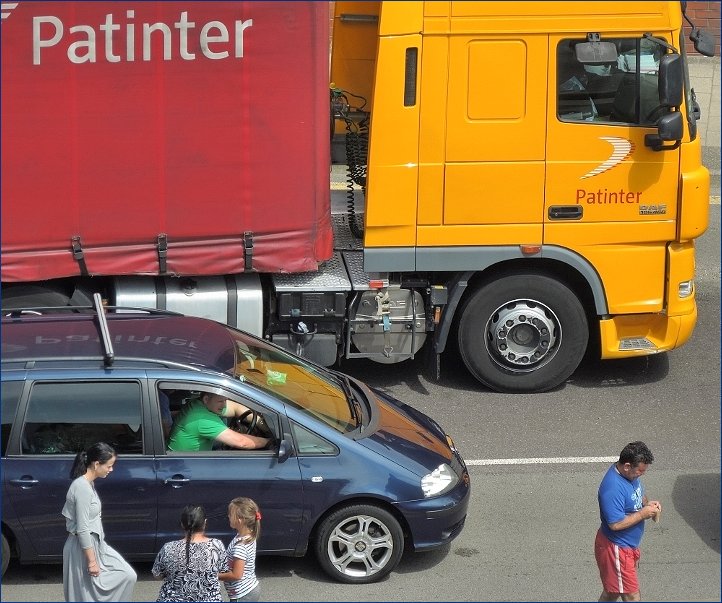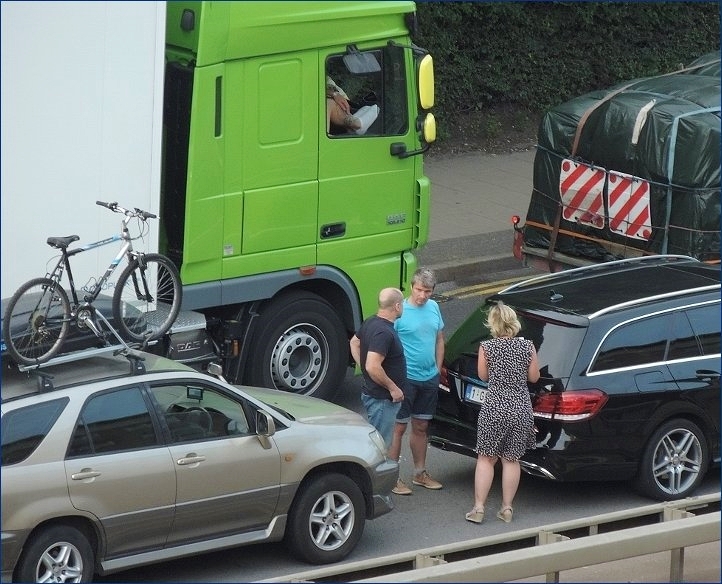 EXTRA just in....
From Dover District Council
DDC Calls For Infrastructure Investment To Support Dover
_______________________________________________
In the wake of a weekend of disruption for thousands of cross-Channel travellers, the Leader of Dover District Council has called on the Government to invest in the road infrastructure to Britain's most important port.
Cllr Paul Watkins said: "This weekend's chaos is a wake-up call to Government to invest in the road infrastructure to Britain's major gateway with Europe. Dover is the continent's busiest passenger port, and a vital link to trade for British businesses.
"Successive governments have failed to invest in the infrastructure that links Dover to the national and international road network. We have repeatedly called for solutions to Operation Stack, for the dualling of the A2 to Dover, and for an early decision on the Lower Thames crossing to provide greater resilience.
"There also needs to be substantial investment in 'smart' technology on the road network to provide real-time information on cross-Channel services, and to support a variable speed limit system for a permanent Dover Traffic Access Protocol (TAP).
"This is not just a local issue. As well as impacting local residents, the Government's failure to invest in the road infrastructure to the UK's premier roll-on/roll-off port is directly impacting the national economy."
ENDS
..... all round NIGHTMARE

See also the earlier STATEMENT FROM THE PORT in post 2903
Monday, 25 July 2016 - 14:08
Post 2910
Sea News, Dover
Ah...thanks Sarah for the lifeboat expertise. I will fix that now.
Yes at last I have a new fridge ... just now stocked and up and running. The old one would pick the hottest part of the year to go bust. Grrrr ! Good luck with the dishwasher situation...hope it will be up and running soon.


Monday, 25 July 2016 - 10:53
Post 2909
Sarah, Ramsgate
Loving the photos Paul however it is the Walmer Atlantic 85 Lifeboat not the Y Class. Hope your fridge problem is getting sorted, I now have two dishwashers neither work waiting for somebody qualified to sort it all out tomorrow.

Monday, 25 July 2016 - 10:38
Post 2908
Sea News, Dover
Another batch of pictures to enjoy from the exhilarating Coastguard/Lifeboat display at Saturdays Regatta..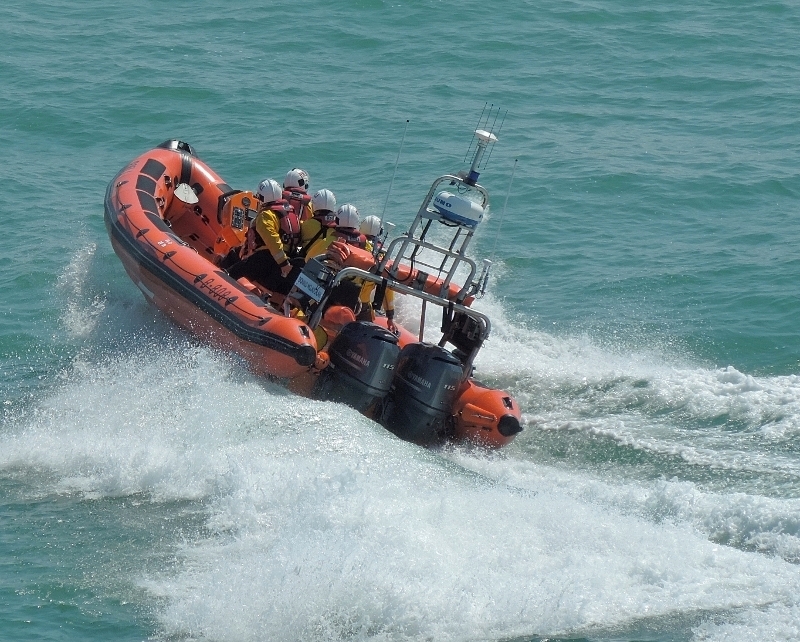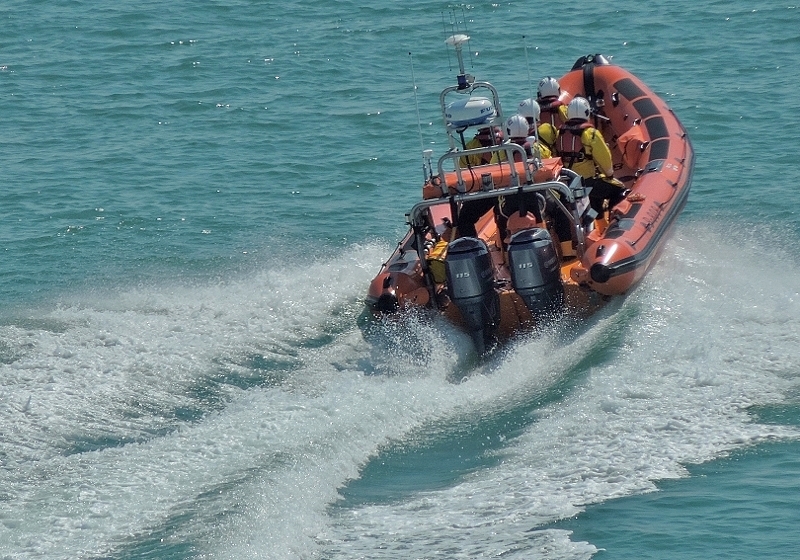 Above there two shots of the Y-Boat ( UPDATE: it is actually the Walmer Atlantic 85 Lifeboat, not the Y-Class.. thankyou SH) in scintillating action, powering along in the wake of the main vessel...leaping the waves in spectacular style and entertaining the crowd of watchers along the shore.
Below the rear window... the guys waiting for the off on the rear of the main vessel ( City of London II )..pausing prior to the action below yours trulys 'observation tower' . A brief pause and then they were away in fabulous action...whoosh!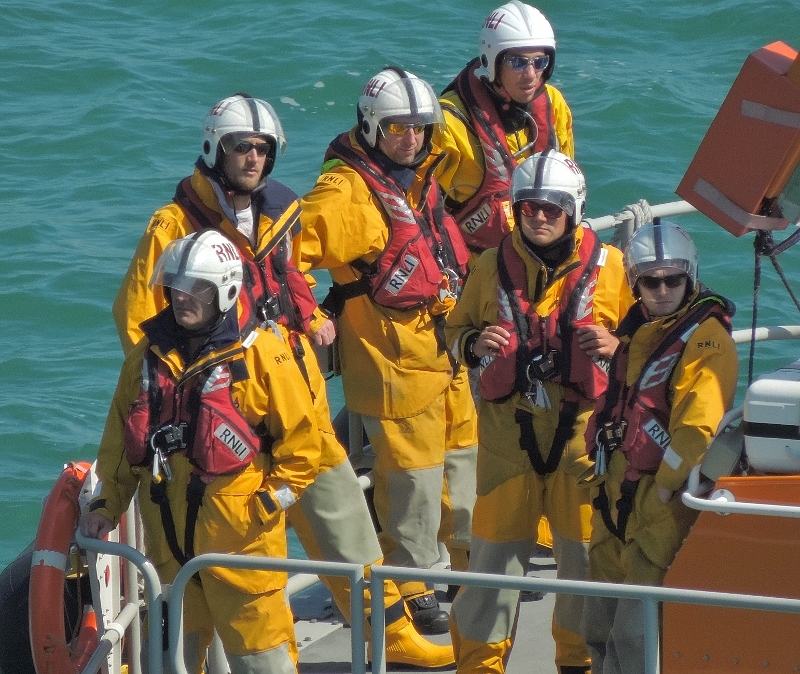 Saying goodbye below, up close and personal, to the watchers on the beach near the Seasports Centre.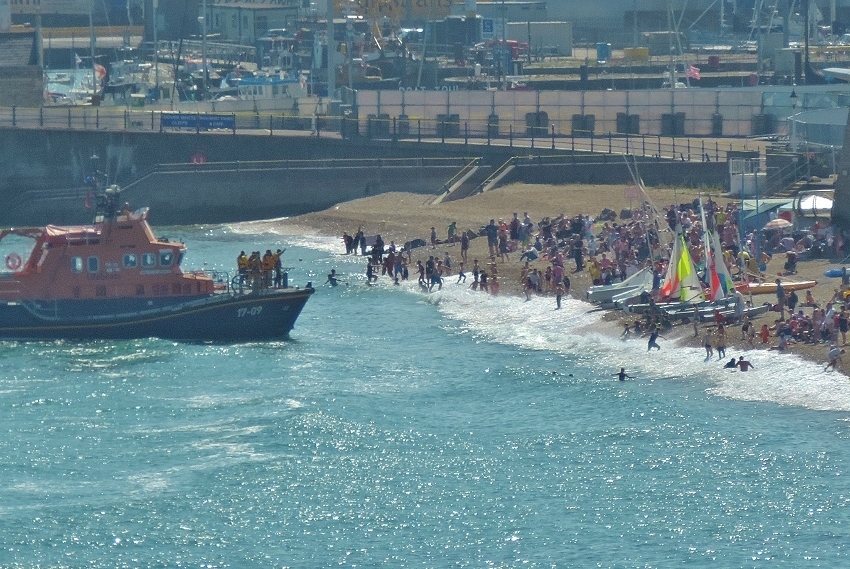 See also posts 2904, 2905 for more pictures of the display.
The good news this morning is....there appears to be an end to the swinge-ingly 'orrible traffic misery. As I look, as I speak, there are no jams visible to me here...could it all be over! One daren't feel optimistic...but it is looking better. We have been strangulated!
The legendary Disney Magic is back in Port today
...but so far shrouded in mist.
Well done Mike with the extra traffic pictures below and of course for the ace shot at the tip top of page.
Vic the Ramsgate idea has been floated previously but so far nobody seems keen to take up the option. I wonder where the funds would come from now that the EU is leaving the scene. The Brexiters promised increased funding to everybody, the farmers, the fishermen, the scientists, the nhs, and so on, so on....but the money isn't there.
PaulB.
Monday, 25 July 2016 - 06:10
Post 2907
vic matcham, Dovor
Last year I had a meeting with the DHB it was not about the port but in talking it came up and I said then as I have said many times before THE D.H.B. should look at taking over the running of the port of Ramsgate they could have got the funding then from the EU.The council over there need ex cash so I think they would have gone along with it.PO SHIPS and the other companys could used it and the lorrys, and the money could have been put back into Dover.Still not to late for that to happen but it would have to be done without EU funding.

Sunday, 24 July 2016 - 11:32
Post 2906
Mike J., Dover
Excellent pix from Sarah & Paul of a most impressive display which was not as elaborate as originally planned as some RNLI crew were out delivering water to stranded motorists.
The congestion photo from the clifftops at the top of the page looks comparatively empty & placid compared to the current scene.
Here's a few more photos from the different angle of a walk up the cliff path from the docks on Saturday.
The Tesco van is delivering water which is being transferred to a DHB truck for distribution to stranded motorists in the docks.
Coastguard vehicles were also in attendance on a similar mission.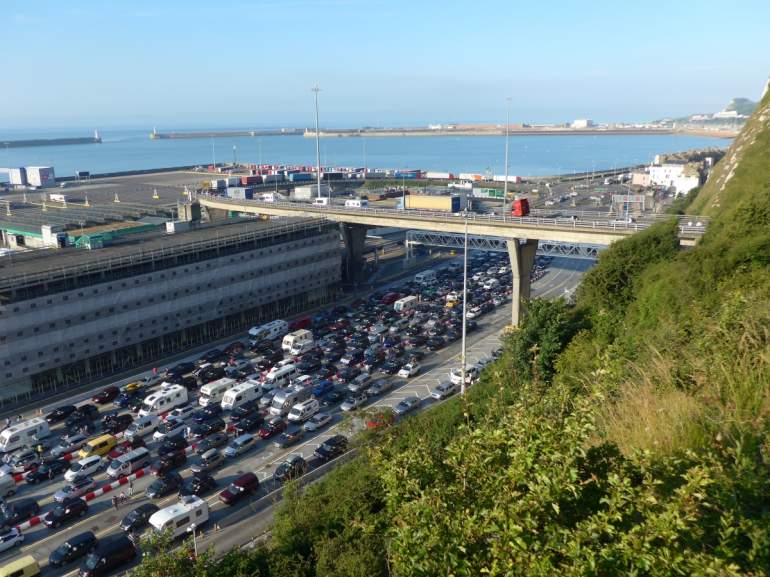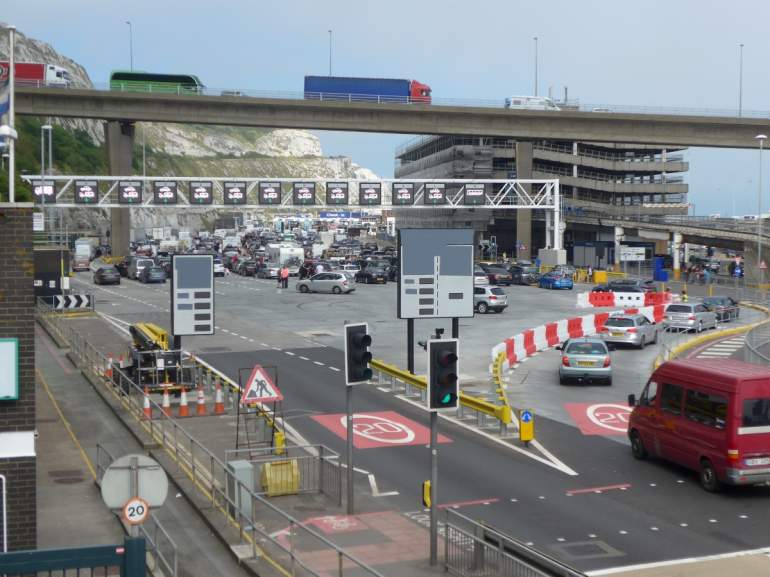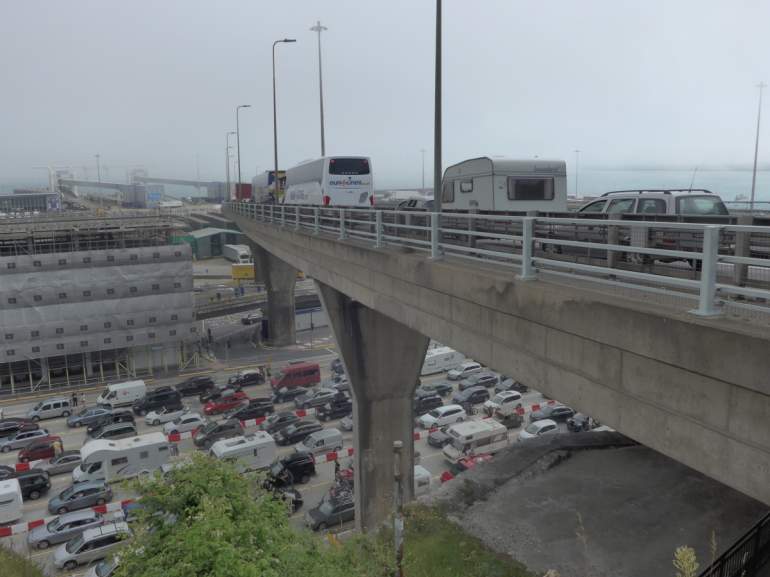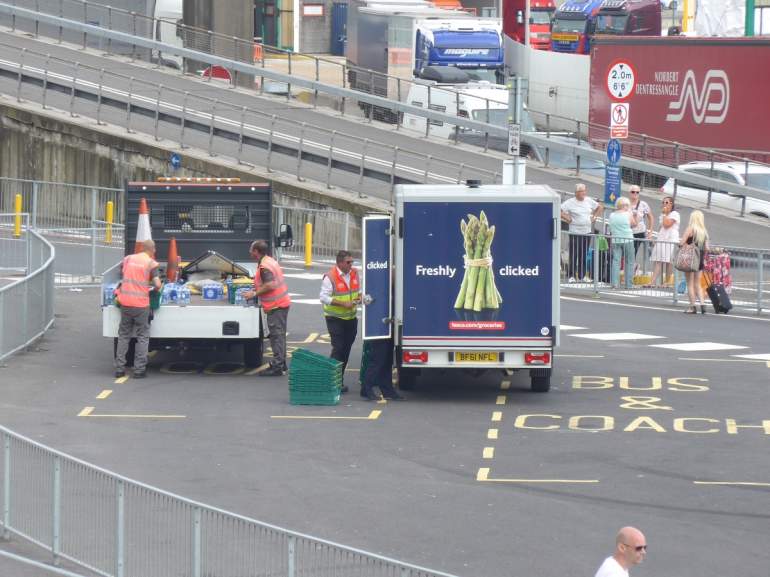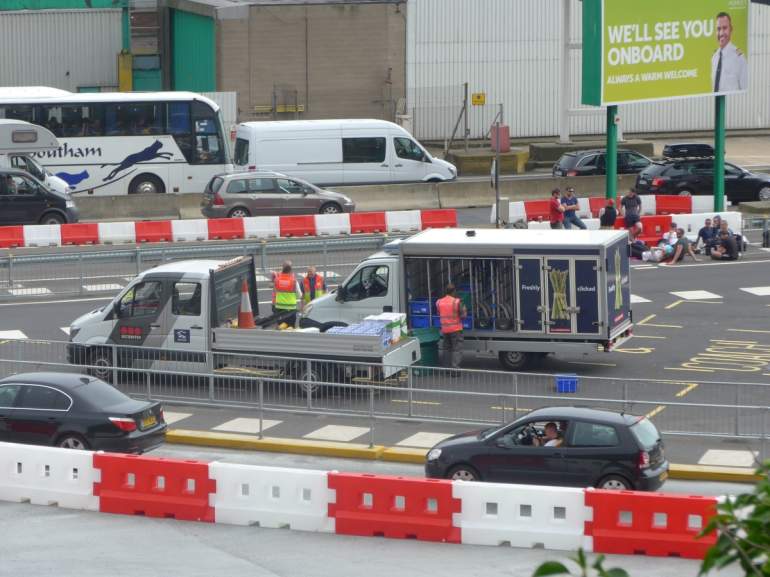 Sunday, 24 July 2016 - 08:29
Post 2905
Sea News, Dover
DOVER REGATTA 2016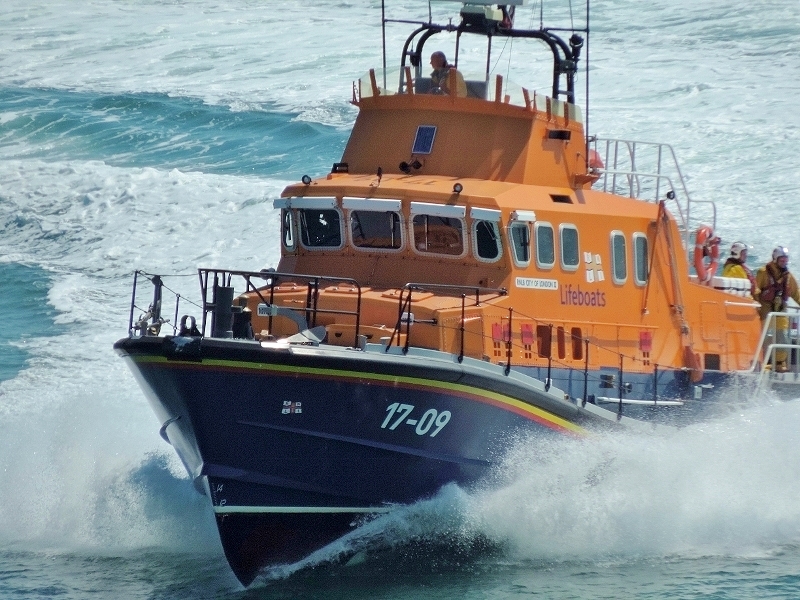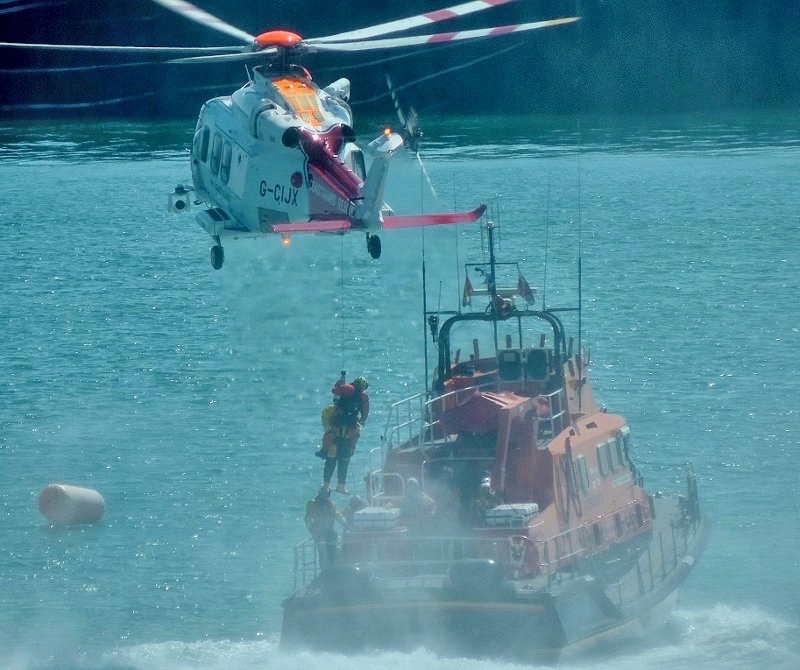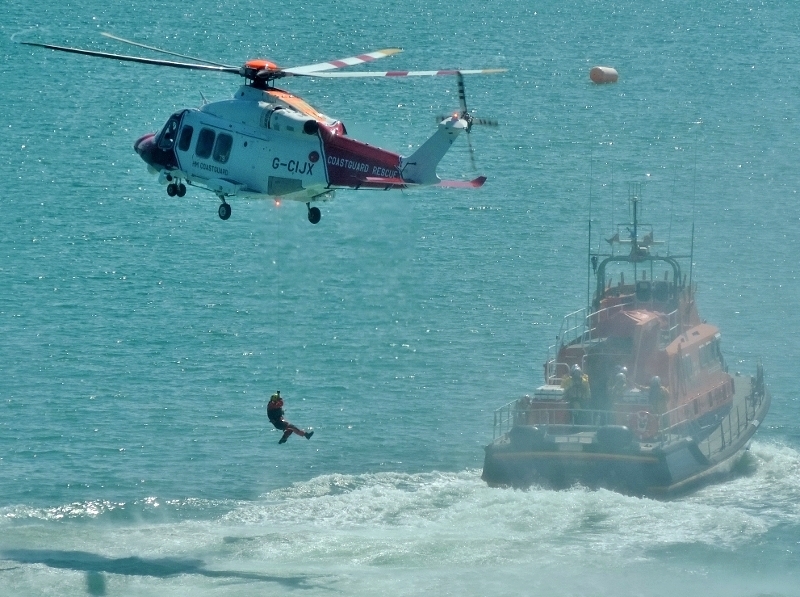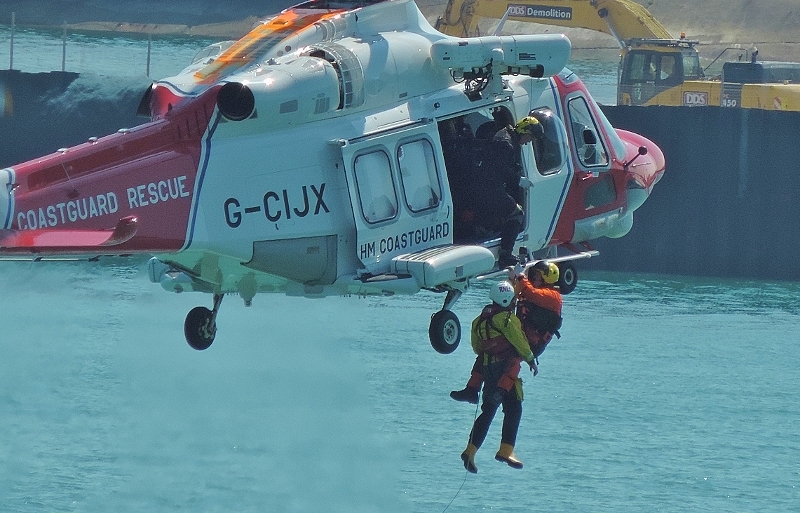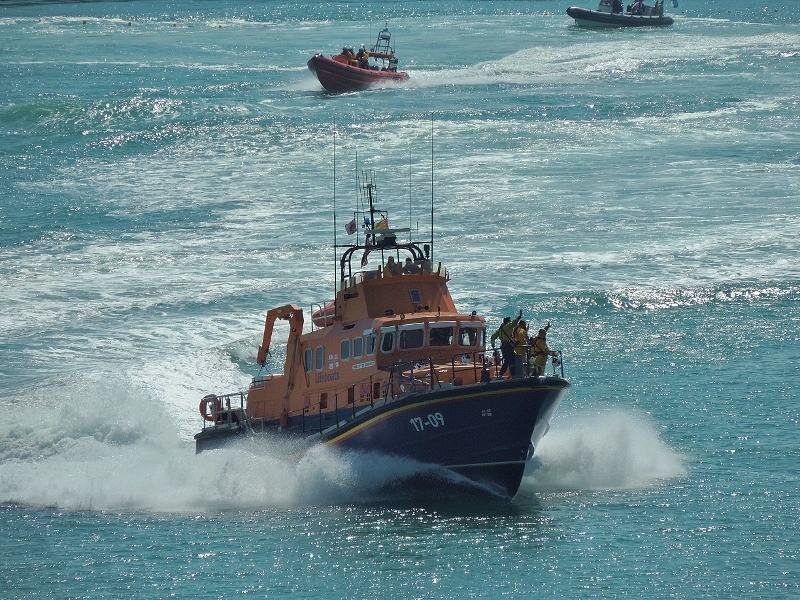 Pictures above there of the amazing Coastguard Helicopter and Dover Lifeboat super-aerial/aquatic display yesterday. It was very entertaining and as powerful as ever.... a huge well done to all, yours truly may have a second batch of pictures from the dazzling display in due course all being okay. Will need to examine pix further.
An excellent crowd turned up to watch but the event overall appears to have been somewhat strangled by the horrendous traffic noose around its neck. Much of the cordoned off seafront remained empty. Never has the traffic been so bad...not enough French border staff, thousands and thousands of people travelling...or trying to, the result was unparalleled gridlock. The worst I have ever seen. Local people cant get out, and if they go out they cant get back. Go to the likes of Tesco at your peril...your return will be swallowed up in a gigantic deep deep pit of non-rolling terrible traffic.
Reminds you of the quote doesn't it ..." I'm going outside and I may be some time...."
PaulB
Well done with those pictures below Sarah..great stuff! Yourself and Mike in the thick of the action. On a personal note here, my plans were scuppered as yesterday was the designated day for the arrival of the new...drumroll here...fridge! Morning delivery scheduled. The delivery guys tried for hours to get here, the morning became the afternoon, the afternoon became the evening, but needless to say in the end - they never made it...
Jeeeez

Sunday, 24 July 2016 - 06:36
Post 2904
Sarah, Ramsgate
Managed to get to Dover today via the train for the Community Regatta. I had a lovely afternoon in Mike's company. A few photos from the Sea Safety Display.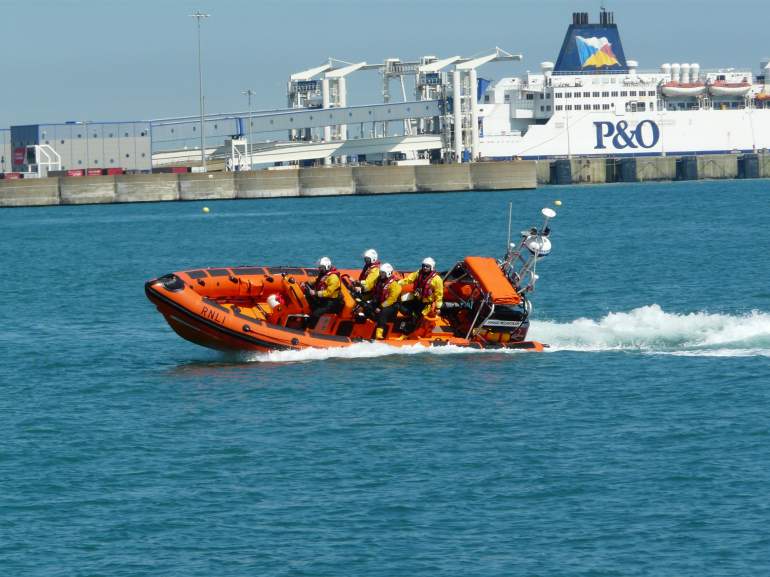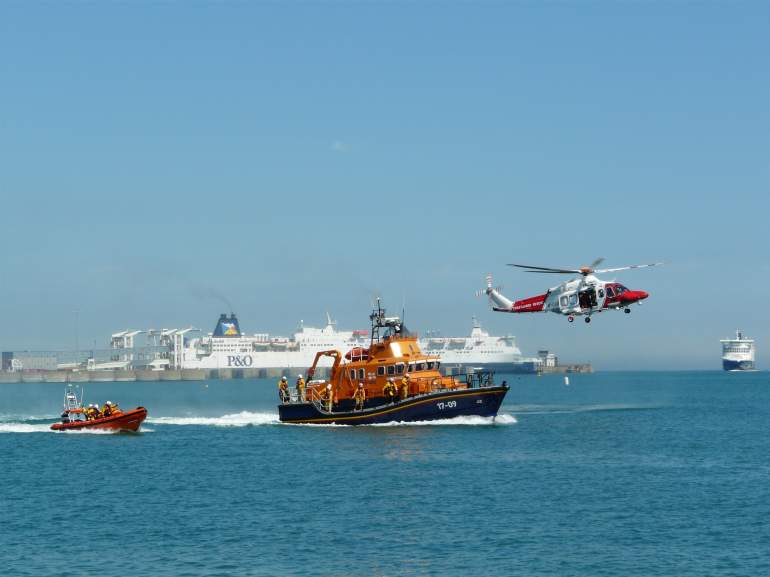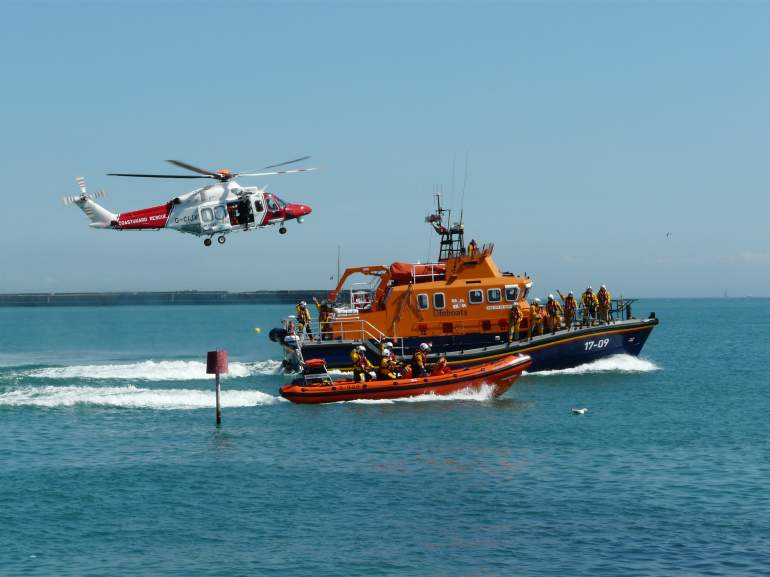 Saturday, 23 July 2016 - 18:57
Post 2903
Sea News, Dover

SPECIAL ANNOUNCMENT


Port of Dover spokesman: "We have been experiencing an exceptional security situation at French border controls situated within the Port of Dover.

"French Border Authorities have been operating at a heightened level of security. However, the French border control booths have been seriously understaffed overnight with only three booths available for tourists out of a potential seven.

"At one stage, only one French officer was available to check passengers on hundreds of coaches, resulting in each coach taking 40 minutes to process.

"The Port of Dover, which has no authority over French border operations, raised concerns over French manning levels with the UK Government earlier this week and the Government, in turn, raised the issue with its French counterparts. The current wait remains lengthy and passengers should contact ferry operators for information, consider delaying their departure, and ensure they have plenty of water and food with them if deciding to travel.

"The Port shares and appreciates the frustration of the travelling public. We are doing all we can as a responsible port operator. Our Chief Executive has spoken with our Dover MP Charlie Elphicke to help us escalate this once again at Government level."


ENDS



Saturday, 23 July 2016 - 11:16
Post 2902
vic matcham, Dovor
Sorry to say we have given up trying to get into the town by car so we will have to miss going to the event on the front with my legs not getting any better I could not walk it.
Saturday, 23 July 2016 - 09:34
Post 2901
Sea News, Dover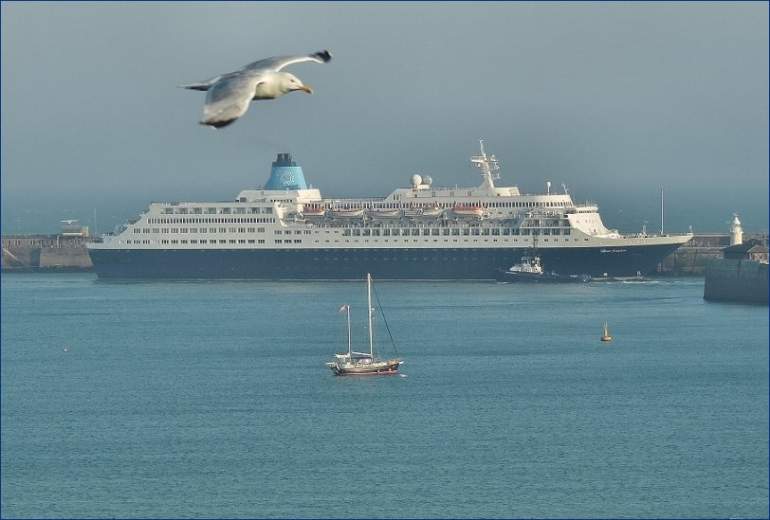 We had a Saga double header on Wednesday and both of them left early evening. Top shot shows the Saga Sapphire fighting for prominence in the picture with Ted the Seagull. The weather had cleared up a little by then but as you can see in the earlier pictures below it was quite misty for the Saga Pearl II as she left us around 4.30pm. The Sapphire moved away about 7.30pm. That's here reversing out with the help of both tugs, one just out of shot.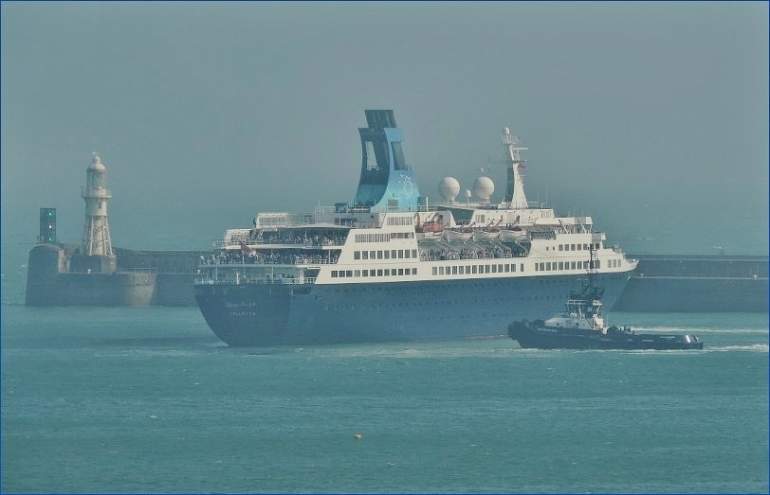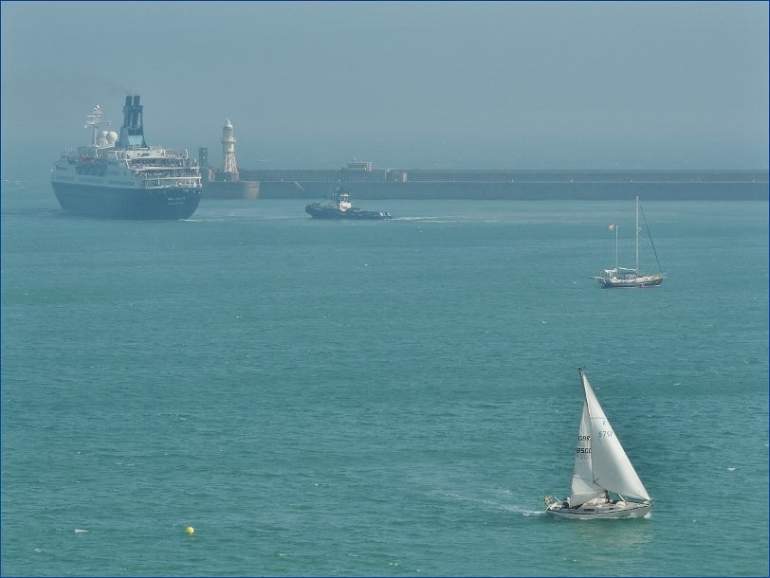 Yes today is the Day of the Regatta Vic and it provides great free fun for all.
See the poster below page.
Traffic is the problem at the moment so best to park further afield and walk over if possible.
NOTE the new picture from Mike added to the tip top of page.
Saturday, 23 July 2016 - 06:14
Post 2900
vic matcham, Dovor
This is the only Dovor event we still go to, we get down there at 0900hrs and stay for

about two hrs, It is a great day out for all the family and I hope the weather will be good for it.I now park on the town side of the road because of all the cars and lorrys going to the port and the road works so think about that when you park up might have a job getting away from it by car.
Friday, 22 July 2016 - 08:59
Post 2899
Sea News, Dover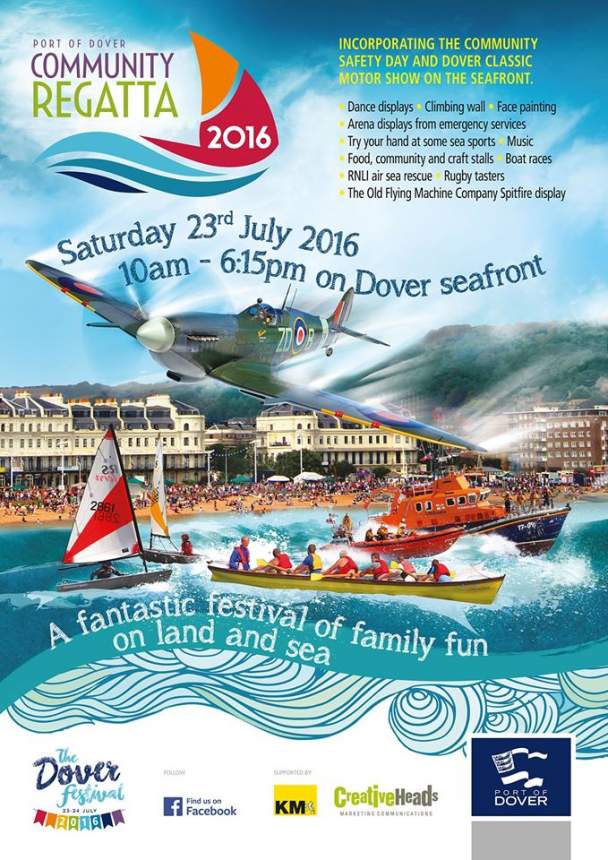 Its all happening tomorrow as you can see in the poster above... wowser!

below we have a picture from a couple of days ago of the bunker ship Fredericia...Mike got a picture earlier see below page post no 2892. I think he got a near identical picture, just the angle changed.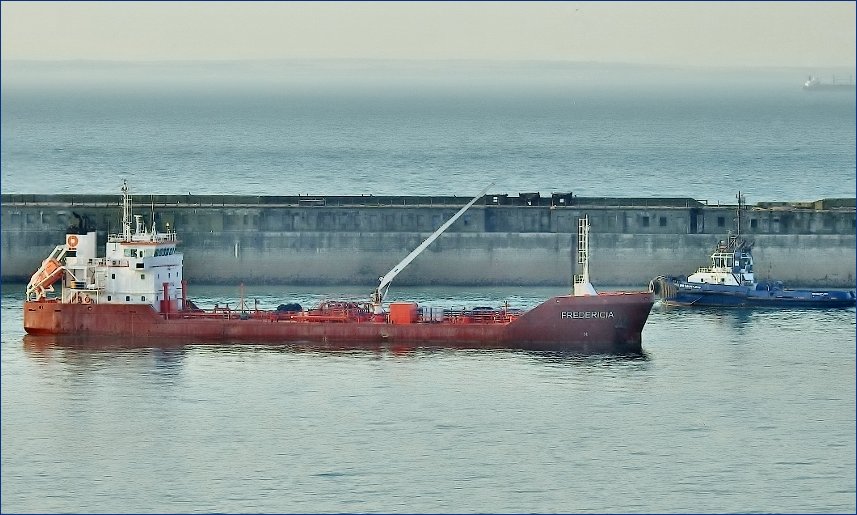 Ah sure while one delves through Regatta pictures
here are a couple of helicopter recue pictures from the past. First one from the action last year at the Regatta...and the one further below of the old famous Sea King powering past the 'observation tower' in 2011. I think it was 2011 anyway...might have been earlier. Great oul machine the Sea King.
That close fly past rattled the fillings I can tell you !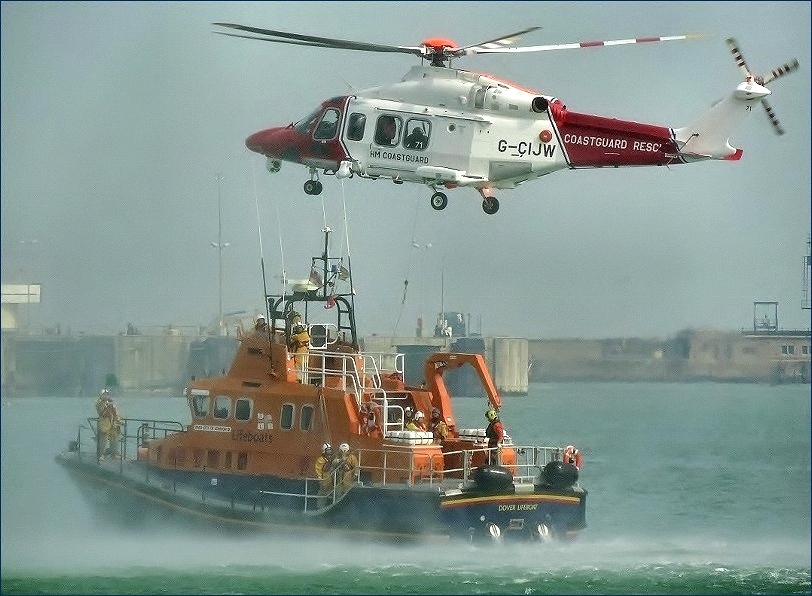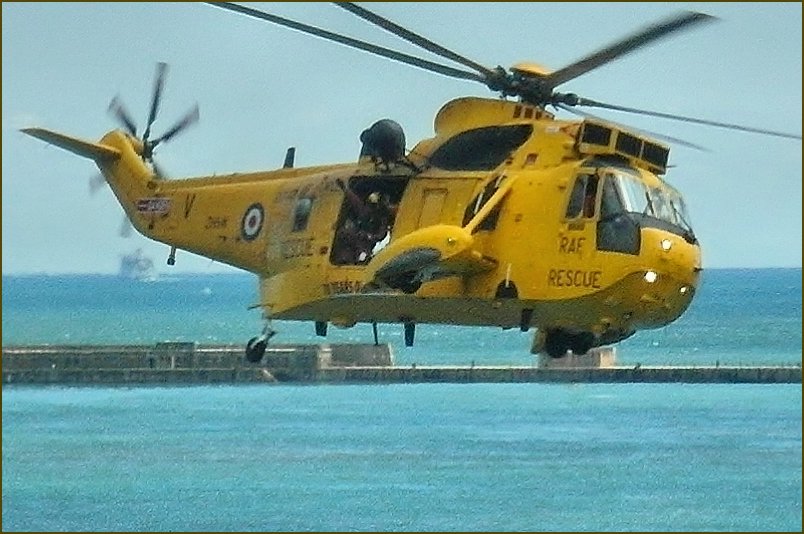 Great pictures below Sarah. Wow! Very enjoyable favourites there..the roving correspondent is on fire!


Oh nooo I see you are having domestic appliance problems too. Its a right...grrrrrrr so it is.
I have now ordered a new fridge from AO. using them for the first time...so I am in the lap of the Gods. Gawd knows what will turn up.
Jeez the Pimms hasn't been cold for days..lol!! Such Strife!

PB
PS: yes I remember the Joline too...she came here numerous times for a while doing her unfortunate trade. There were demonstrations etc..
Friday, 22 July 2016 - 07:26
Post 2898
Sarah, Ramsgate
Trinity House Vessel "Alert" is becoming a bit of a frequent visitor these days much to my delight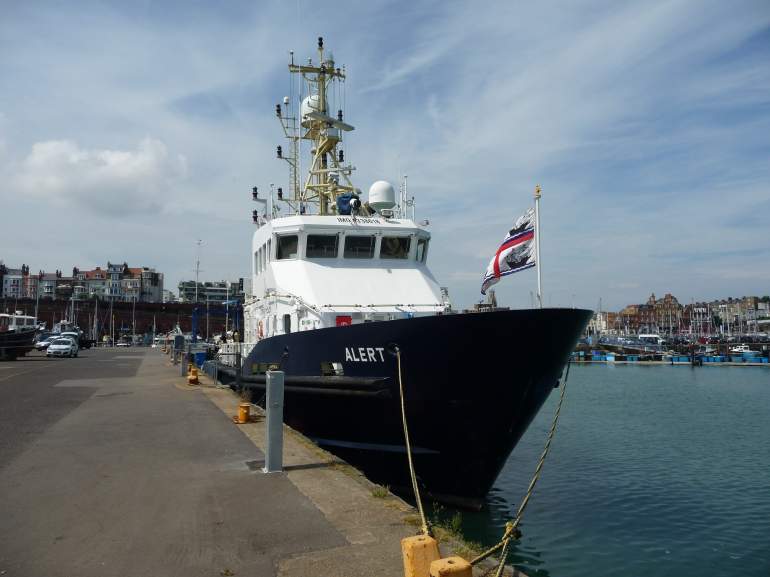 Seen here with Relief Mersey Class Lifeboat "Margaret Jean"
Seen here with Relief Mersey Class Lifeboat "Margaret Jean", Ramsgate Trent Class Lifeboat "Esme Anderson" & HMC Seeker in the background.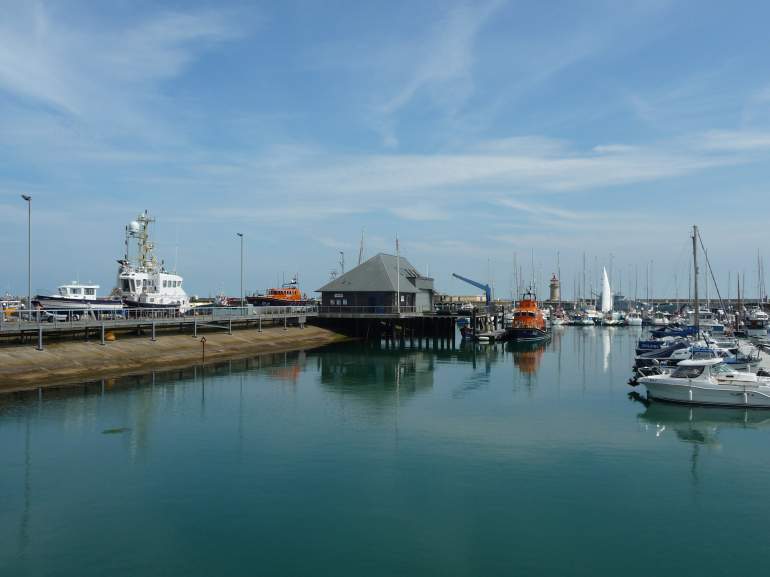 Thursday, 21 July 2016 - 20:11
Post 2897
Sarah, Ramsgate
Quite a busy day in Ramsgate yesterday. We had a visit from Margate Lifeboat so that both lifeboat crews could have some Coastguard training.
Margate Lifeboat - Mersey Class - Leonard Kent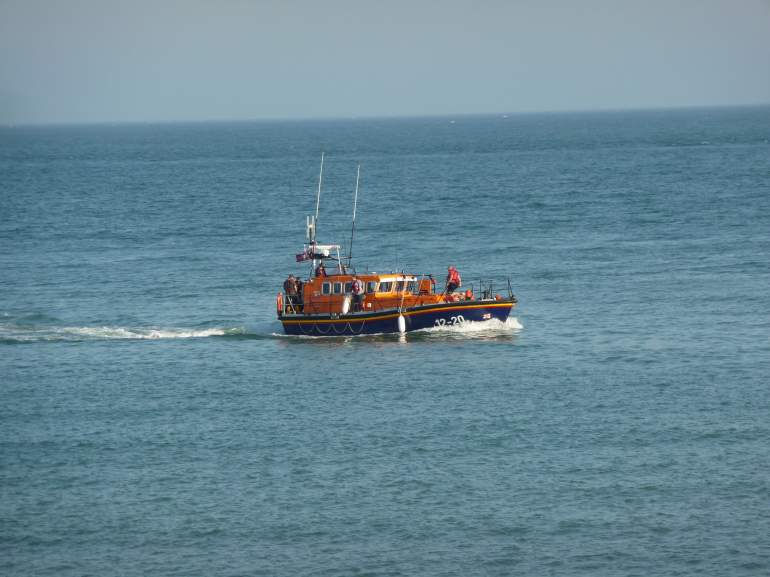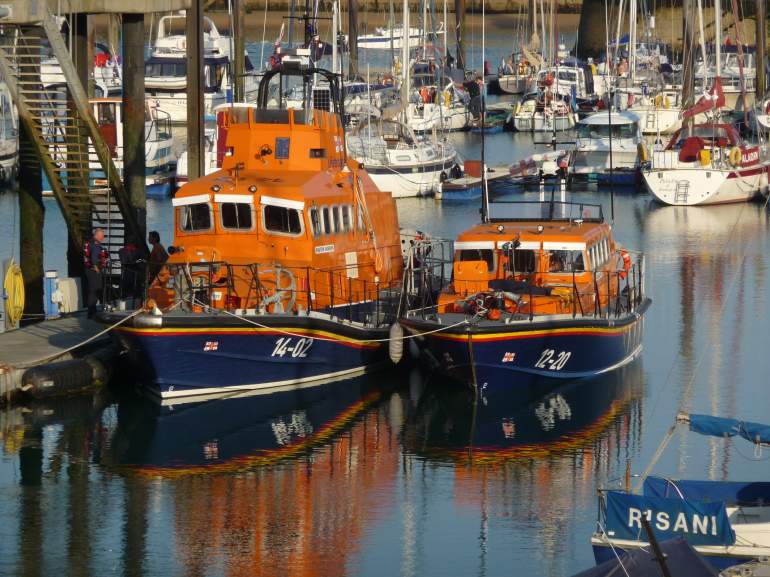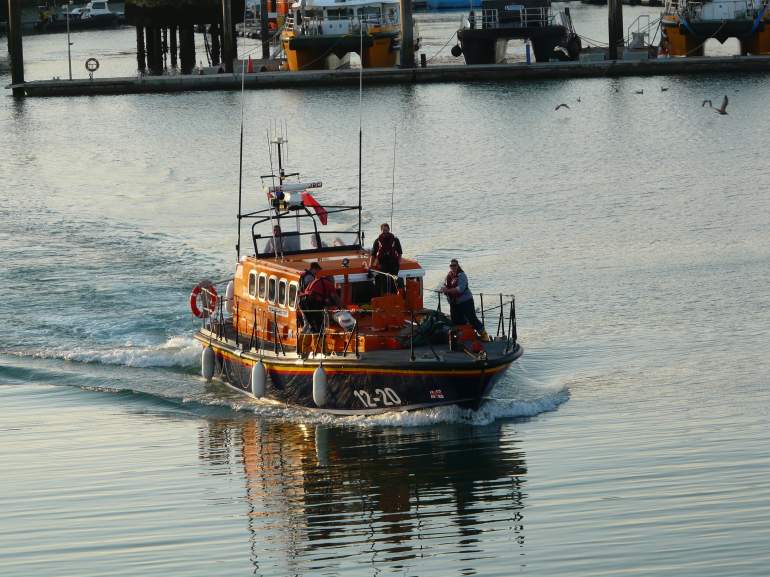 We had another visitor to the harbour "Joline" but once I found out why it was there, as a long term animal lover, I stopped taking photos of it.
On a personal note my dishwasher has packed up, doesn't compare to Paul's trouble but is a total pain in the posterior for somebody who hates washing up

Thursday, 21 July 2016 - 12:48