Thursday, 26 May 2016
SEA NEWS
Record Performance from DFDS see 2667.
MOTIS IRELAND investing £1Million in the Port of Dover. See 2660.
Travel by night with P&O and save bigtime...see 2578 also 2570.
New terminal at Dunkerque 2530/2535
Port of Dover Community Fund latest see 2503.
NEW DFDS FERRIES..see the multiple posts below and over page.
Seatrade Special see 2396
Record Freight for P&O see post 2291
Key Road Scheme Regeneration...more details in post 2318
Port of Dover Community Regatta/Dover Music Festival join forces...more 2422.
CHARLIE ELPHICKE MP... on voting to STAY IN THE EU post 2424.
Scroll down the page and over the many pages ( more than 100 ) for all the stories in and around the Port of Dover. You can find anything you want in our SEARCH ENGINE. Type in CRUISE VISITS for example or REGATTA or anything at all......
Dover.uk.com and Doverforum.com have merged to produce an entirely local and comprehensive Dover website. Nautical contributions are welcome on this page with a max of 5 pictures preferred per contribution, all pictures remain own photographers copyright. Email:dover7@msn.com to send Sea News pix or info..or click ADD YOUR COMMENT below to post direct, no membership needed. Paul Boland.
SAY HELLO TO OUR NEW SEA NEWS SEARCH FACILITY BELOW...
Post 2740
Sea News, Dover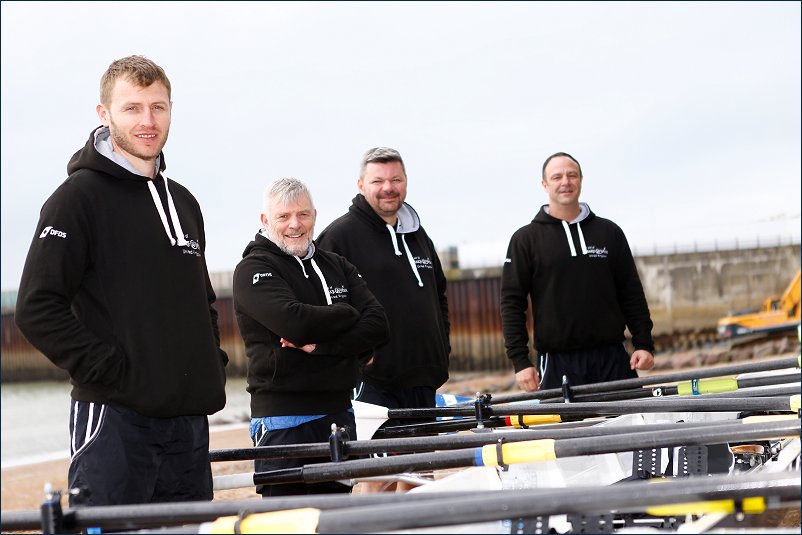 FERRY CAPTAINS COMPLETE CHARITY ROWING CHALLENGE FOR MAKE-A-WISH FOUNDATION


________________________________________________________________________________________
Four DFDS Captains row 22 miles to raise over £16,500 for children and young people
After months of training and preparation, four DFDS ferry captains yesterday took to the seas to row 22 miles from the Dover Rowing Club, the equivalent of rowing across the Channel from the UK to France.
The team, Paul Mount, Steve Cockerill, Ryan Booth and Mark Miller, all ferry captains at DFDS, have already raised an impressive £16,500 for the Make-A-Wish Foundation thanks to generous company, staff and public donations.
Make-A-Wish grants wishes to children and young people with life-threatening conditions, providing them with memories to treasure forever.
DFDS Captain and row team member, Paul Mount, said: "We were delighted to be able to row the 22 miles to raise money for such a worthwhile cause, and hope that the funds raised will go some way to helping children and young people affected by life-threatening illnesses.
"On behalf of DFDS, the team and I want to thank everyone who has donated so far, and with the pledge to triple the amount raised, we're urging the public to dig deep for such a great cause."
To donate visit www.justgiving.com/ChannelRow2016
To book your travel with DFDS or for further information please visit www.dfds.co.uk or telephone 0871 521 5522.
Left to right above: Ryan Booth, Steve Cockerill, Paul Mount, Mark Miller.
-Ends-
Well done Lads! and many thanks to DFDS for the above info.
See also Ed's post further below on same topic number 2736.
____________________________
Excellent work Sarah below.
Pinned item

Thursday, 26 May 2016 - 14:51
Post 2739
Neil Wiggins, Dover
Post 2714, in the picture with the Valiant, that's me at the helm of Bernard's yacht.

Thursday, 26 May 2016 - 19:10
Post 2738
Sarah, Ramsgate
A few more Little Ships have arrived at Ramsgate.
Hilfranor
Wanda
L'Orage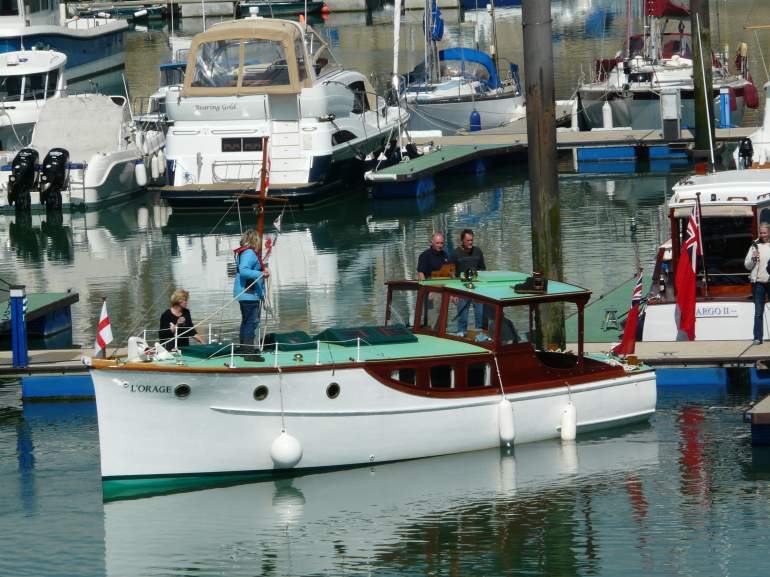 Ramsgate's Inshore Lifeboat Claire & David Delves was called out this morning to retrieve an object from the water.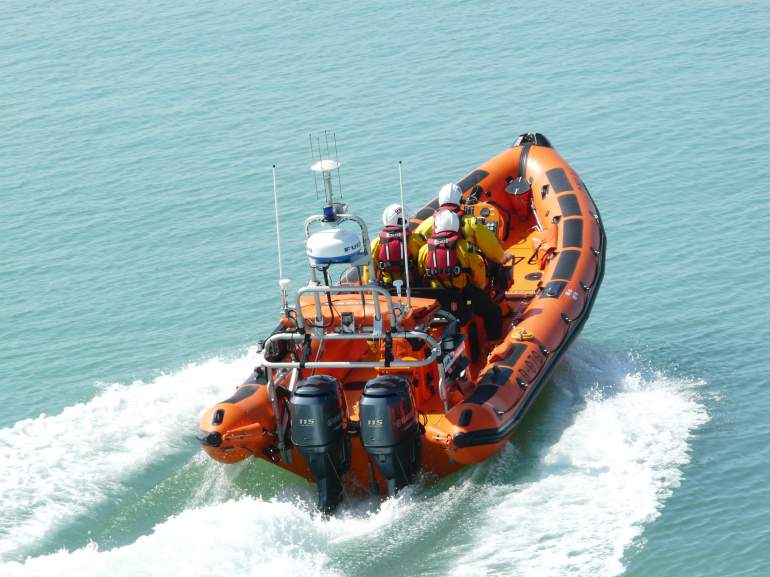 Thursday, 26 May 2016 - 13:18
Post 2737
Sea News, Dover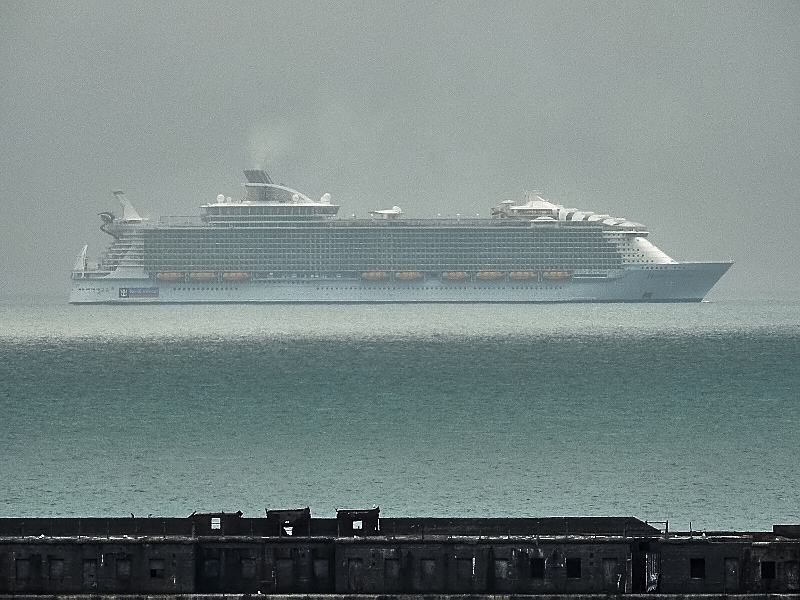 Another one above of the fabulous Harmony of the Seas, the worlds biggest and latest cruise liner as featured in the post below page 2723. She was returning to Southampton through the drizzle yesterday after her first small tester cruise. Yours truly managed to get just a couple of shots before she more or less disappeared into the mist.
You must see also Ed's scoop pictures of the ship below page in post 2723.
Thanks to Mike for giving me the heads-up as the huge ship approached yesterday.
Below we have the Costa NeoRomantica departing last evening around about 8pm.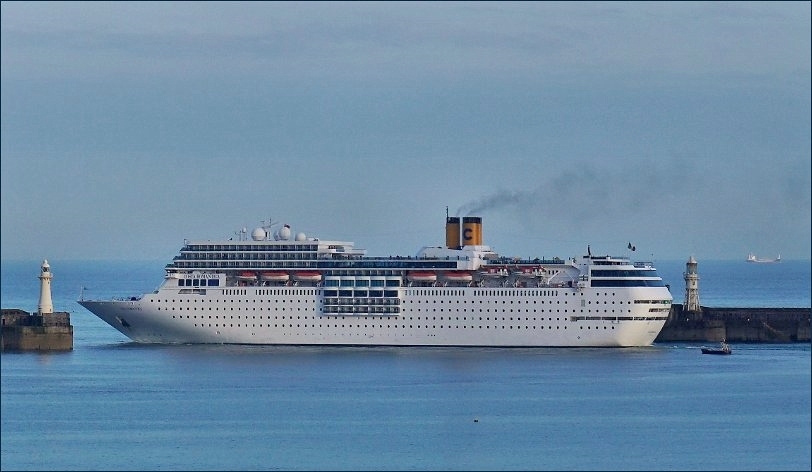 Nice story that below Ed. Well done to those guys. Great stuff indeed! Always good to see 'human interest' stories like that for sure.
Well done with those pictures further below Mike. Great work there.

Thursday, 26 May 2016 - 07:49
Post 2736
Ed Connell, Dover
Yesterday, four DFDS captains rowed the equivalent of a cross-channel crossing in aid of the Make-A-Wish foundation which is a charity which offers magical experiences for children with life threatening illnesses. The French authorities do not permit rowing in French waters so they rowed out from Dover to mid-channel and returned. The amount raised was tripled by DFDS resulting in a donation to the foundation in the order of £15,000. They were accompanied by the safety boat "Sweet Charity" which is owned by another DFDS crew member, Gary Hardwick.
The captains involved in this valiant endeavour are depicted in this photo from the foundation website. Left to right they are Ryan Booth, Paul Mount, Steve Cockerill and Mark Miller.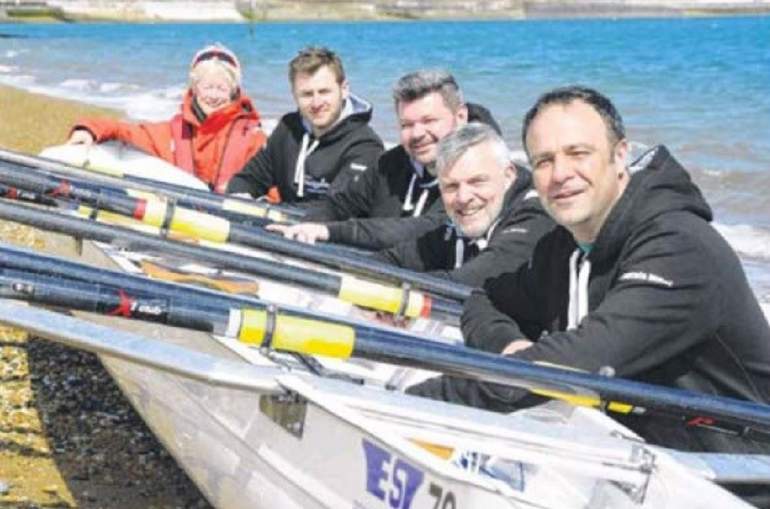 Following their return, the boat was returned to the Sea Sports Centre by the DHB patrol launch and is seen here being recovered by members of the centre.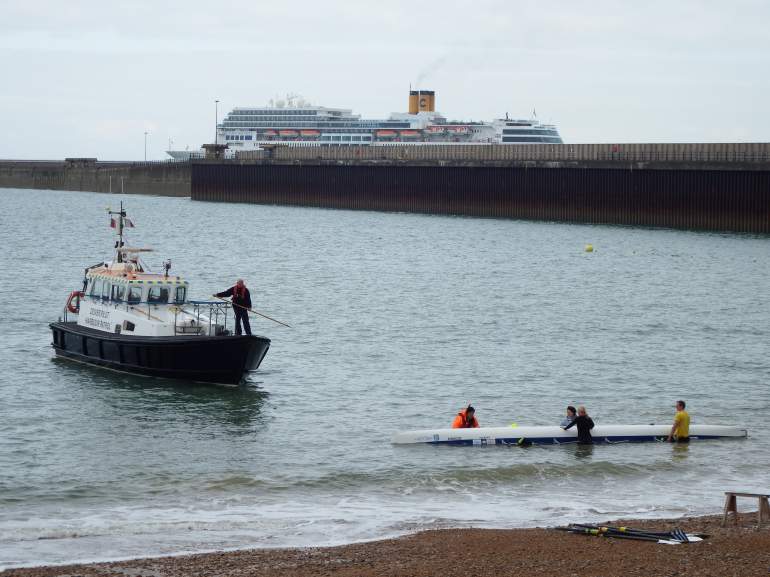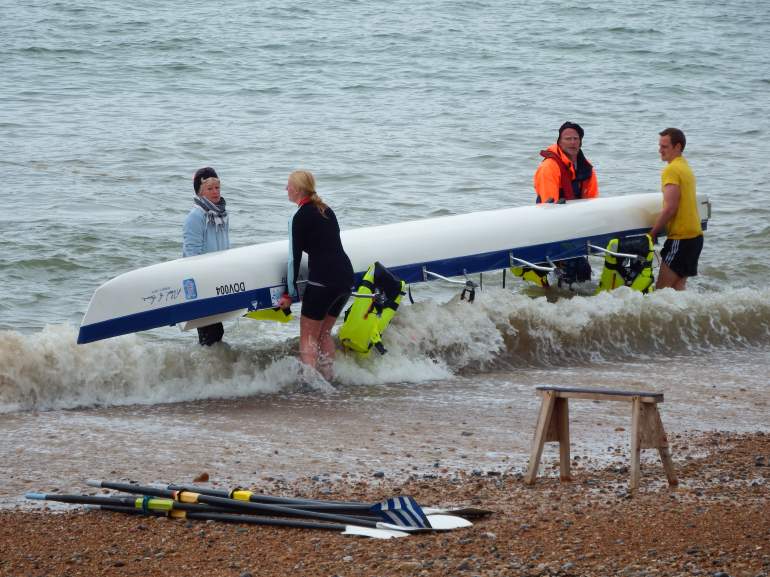 Thursday, 26 May 2016 - 05:15
Post 2735
Ed Connell, Dover
Costa neoRomantica at the cruise terminals yesterday.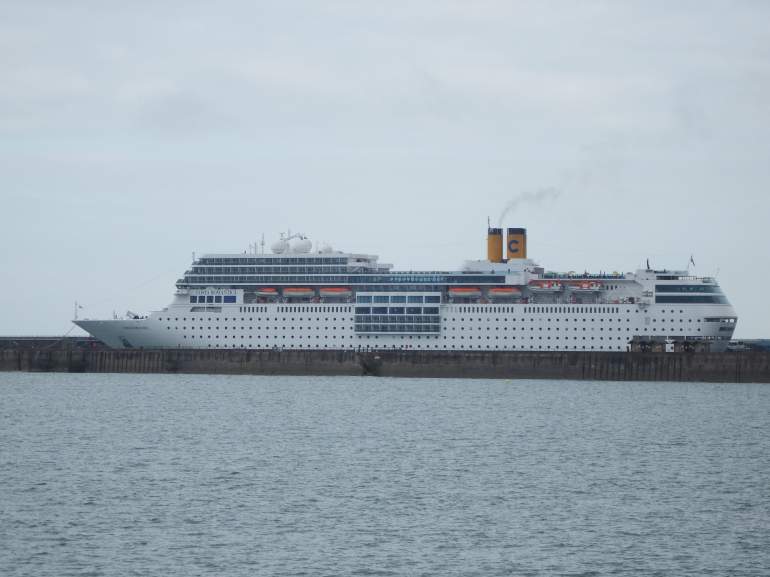 Thursday, 26 May 2016 - 04:49
Post 2734
Mike J., Dover
Arrival of Dutch survey vessel IVERO vessel mid-morning Wednesday.
She had had been working in the Folkestone area on Tuesday.
She is currently moored alongside the DAVID CHURCH.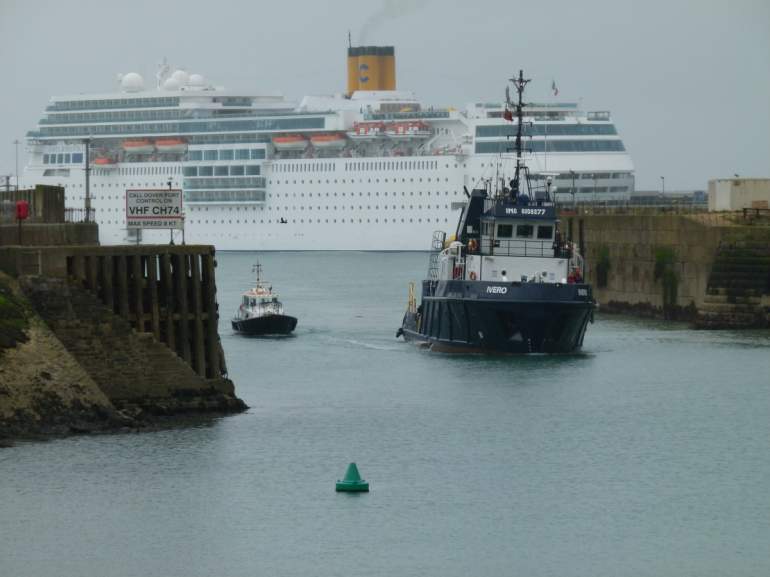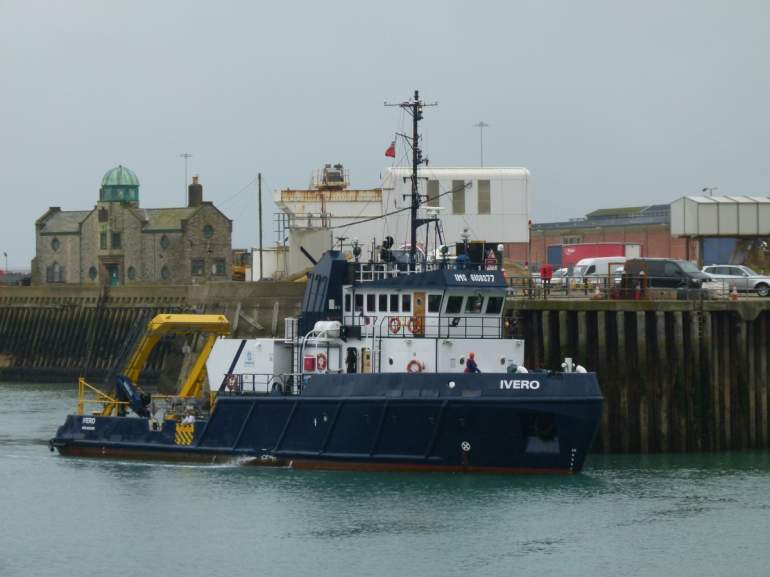 An 'exclusion zone' is being set up 50 metres to the east of the Prince of Wales pier to prevent swimmers & small boats & walkers approaching the pier during the demolition works.
Barriers have been erected at the side of the road & on the beach itself a line of rocks have been laid to the water's edge.
Buoys have been laid the length of the POW to mark the exclusion zone & on Wednesday morning a floating rope supported by a line of floats was being towed out from the beach to the first of the buoys by a rubber dinghy.
Not often that you see a rowing boat in commercial service these days !
In the background the Safety Boat ROYAL CHARLOTTE & of course the COSTA NEOROMANTICA.
Further buoys have been laid right across to Eastern Docks to mark out the 'recreation area' with a 'gate' to permit small craft to access the beach.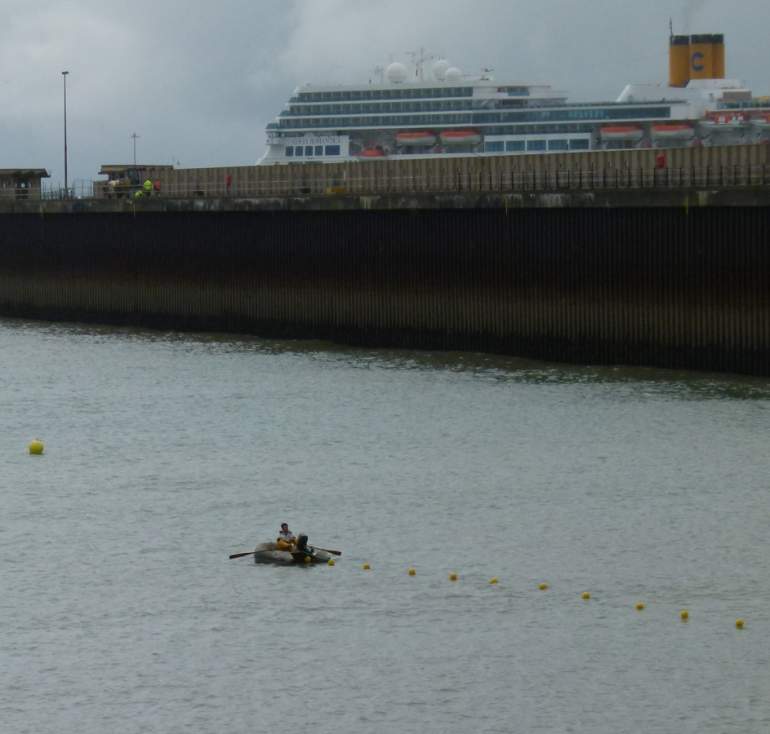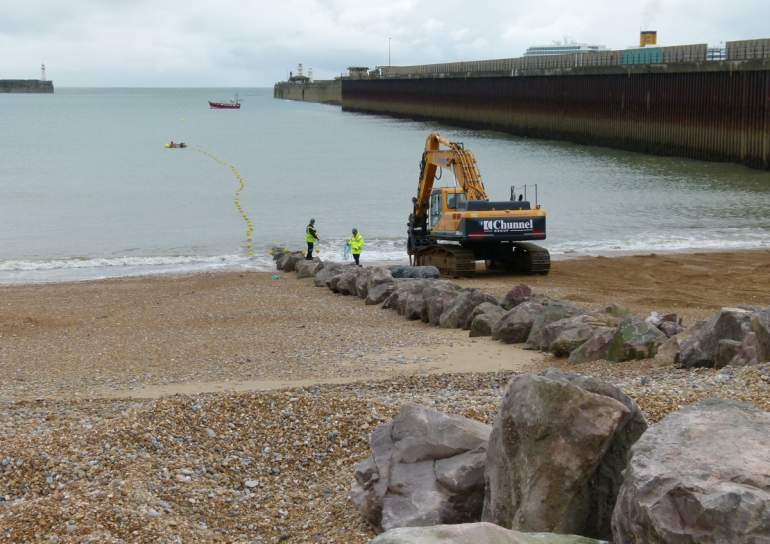 Looks like almost six months after the closure of the Prince of Wales the 'reduction in height' of the landward end of the pier is about to start.
Wednesday, 25 May 2016 - 19:41
Post 2733
Mike J., Dover
Excellent ALBATROS pix - Thanks George!
Arrival of OCEAN DREAM Tuesday morning,
Very nice dawn light but of course the sun went in for a couple of minutes as she entered.
Typical.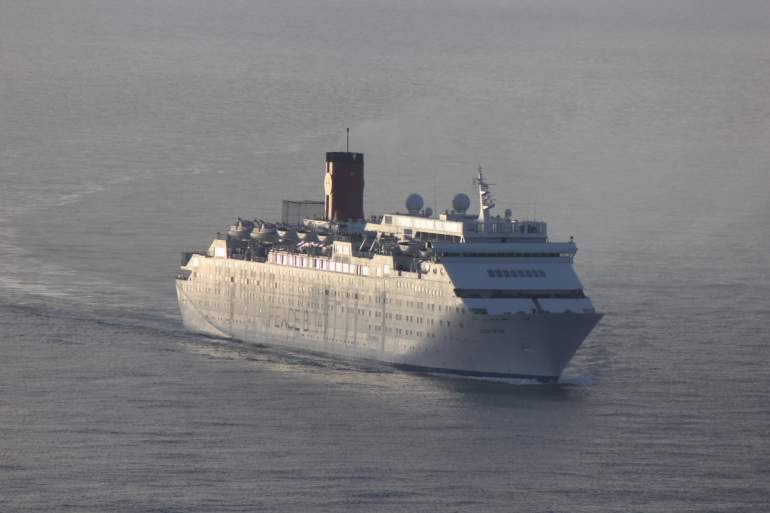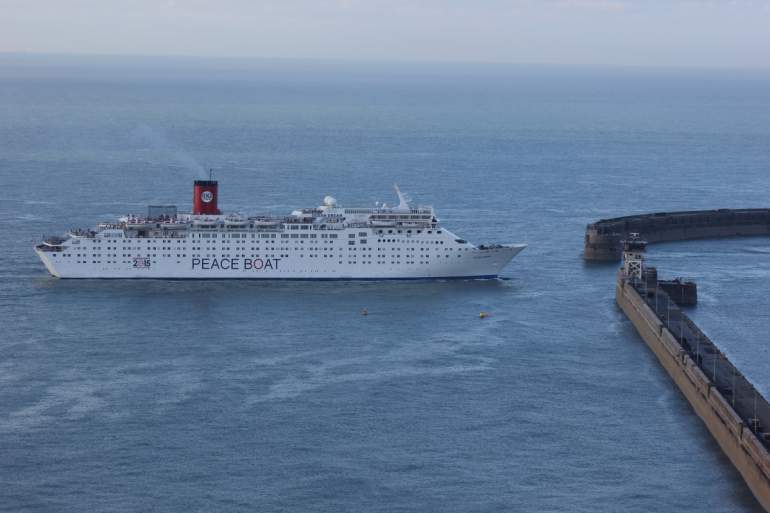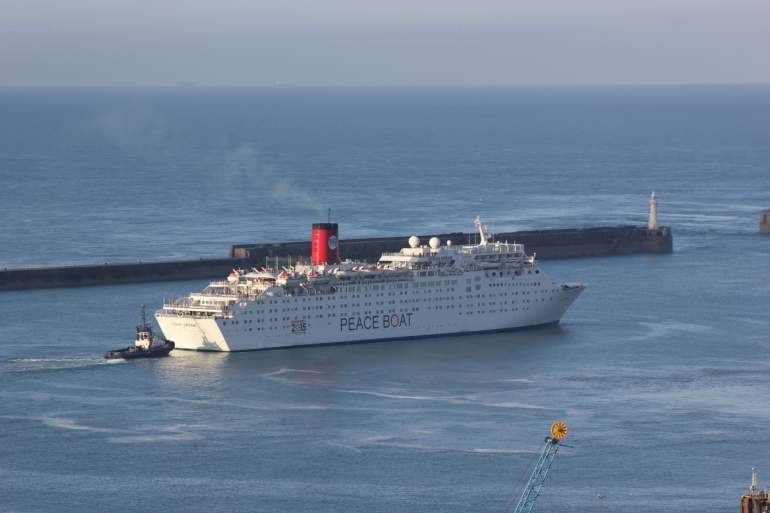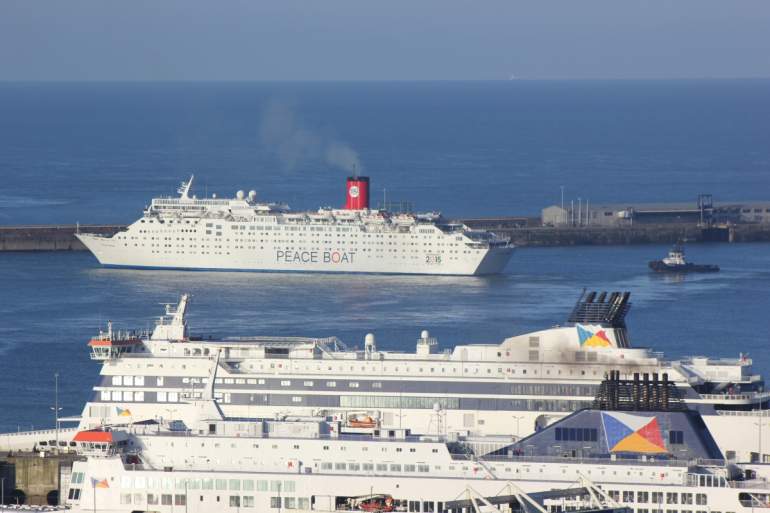 Wednesday, 25 May 2016 - 13:06
Post 2732
Barry W-S, Dover
Great Pictures of the Albatros, George

I'm amazed with Ed's Scoop on The Harmony of the Seas, it's an Oceanic Megalopolis! Eighteen decks Wow! Little known fact, if you are unable to get a cabin with an outside balcony, no need to worry, every cabin has a virtual window & balcony
Wouldn't it be great if Dover could handle a cruise ship of that size, she is BIG Wowser!!
Wednesday, 25 May 2016 - 11:17
Post 2731
Sea News, Dover
ALBATROS SPECIAL FROM GEORGE HOLLAND
____________________________________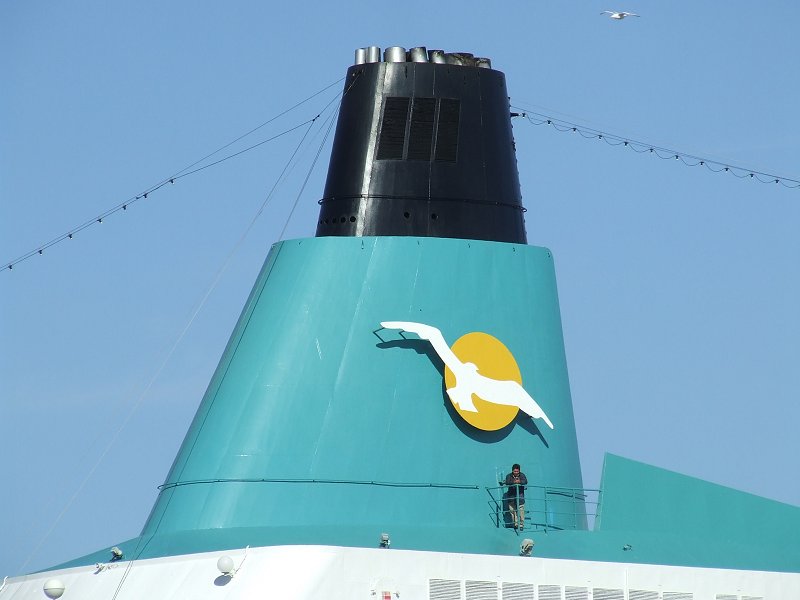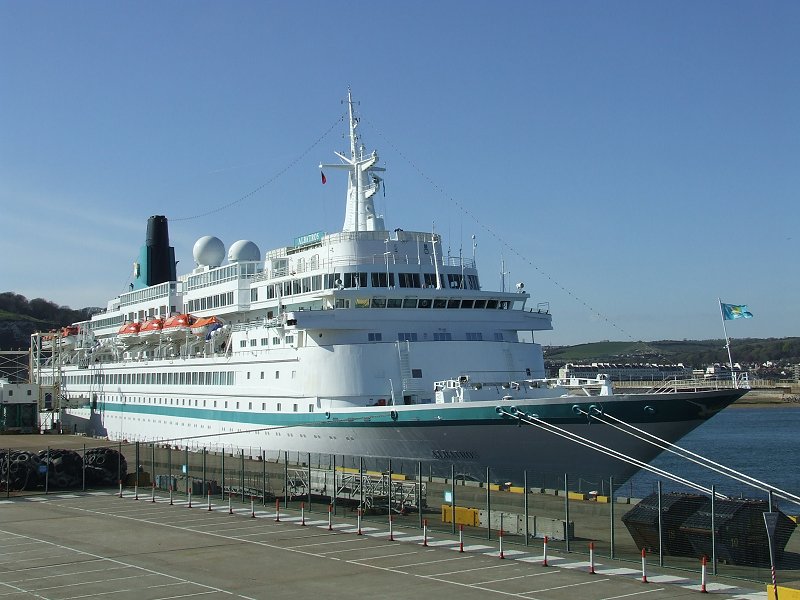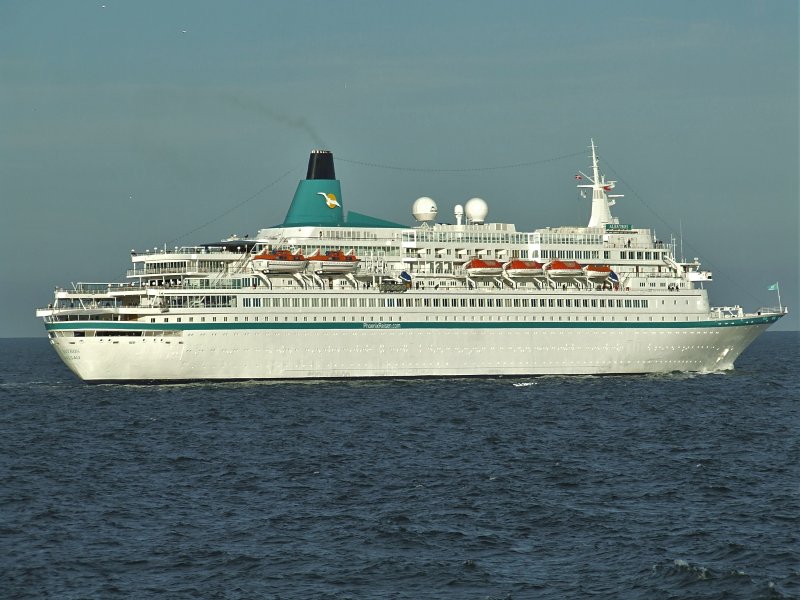 Thanks for the gorgeous pictures of THE ALBATROS above George and apologies for the delay in getting them up. I am sure all will enjoy those.
Great work George!
"MS Albatros is a cruise ship operated by the Germany-based travel agency Phoenix Reisen. She was built in 1973 by Wärtsilä Helsinki New Shipyard, Finland for Royal Viking Line as Royal Viking Sea, and has also sailed under the names Royal Odyssey, Norwegian Star, and Crown. She is the second Albatros."
That's a little bit from the web there.
Huge thanks to Ed for all the fab pictures. Still stunned by the great scoop on Harmony of the Seas see post 2723 below. Don't miss it!
Re Mike's post 2726 yes indeed she has been coming in bow first for several days.
Many thanks once again to the ace roving correspondent Sarah H...see pix below.
Lol! Vic yes indeed.
Costa NeoRomantica in with us today.

Wednesday, 25 May 2016 - 07:32
Post 2730
Sarah, Ramsgate
Work boat SD Navigator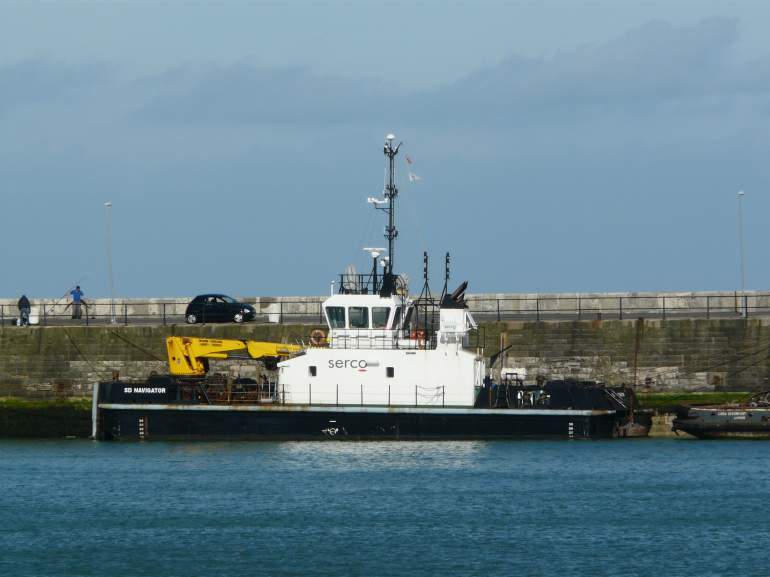 Tuesday, 24 May 2016 - 21:35
Post 2729
Sarah, Ramsgate
Our friend Valiant was back at Ramsgate today.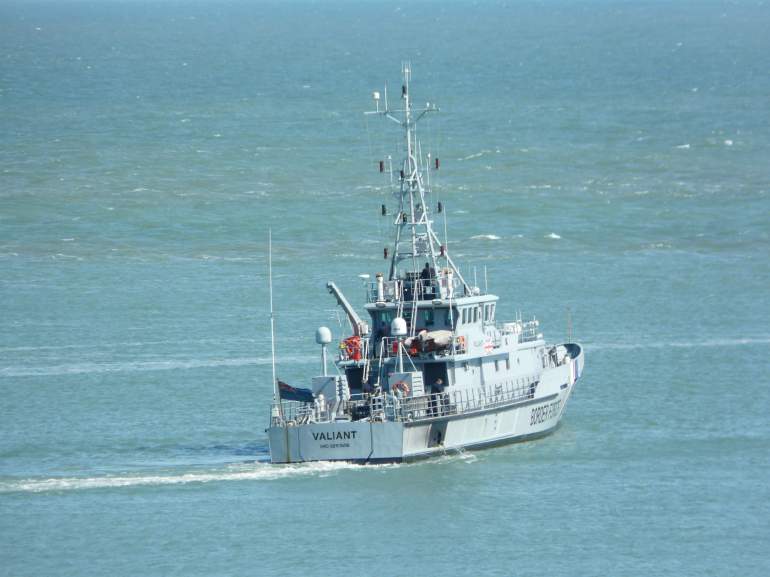 Windfarm Vessel - Windcat 35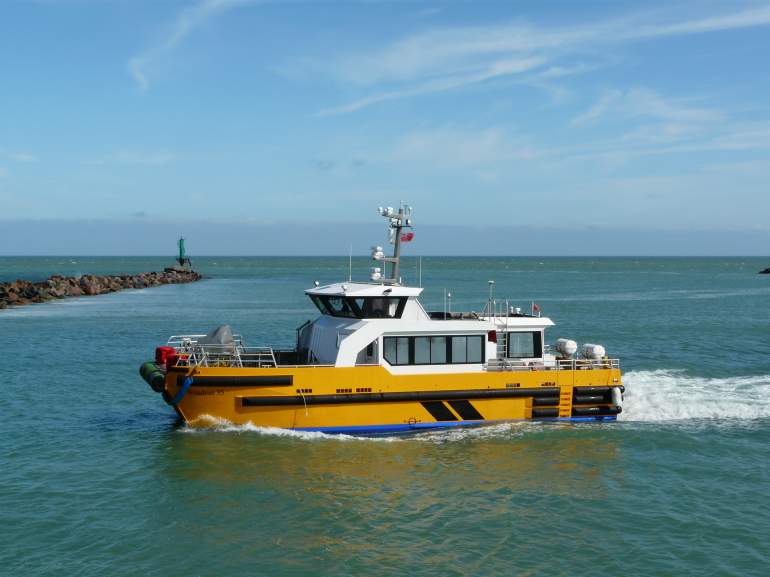 The Little Ships have started to arrive for the gathering this weekend. Here is Mimosa who was here last year.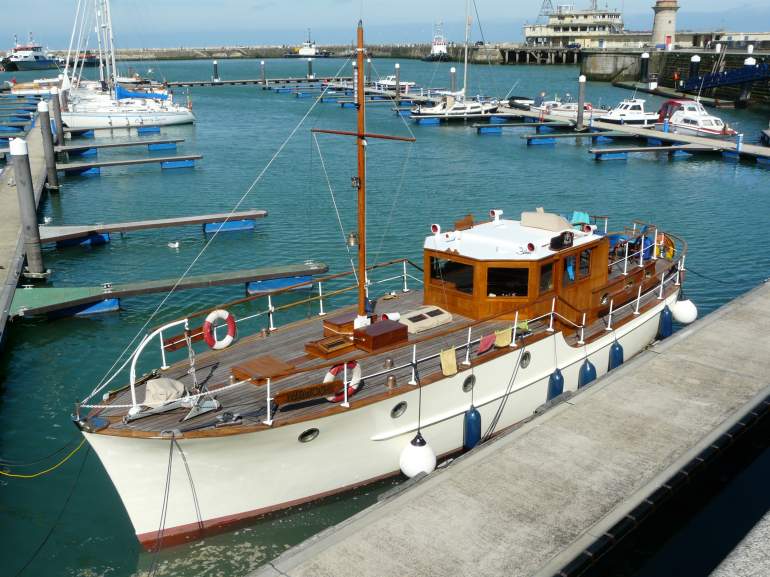 Pilot Boat - Estuary Warden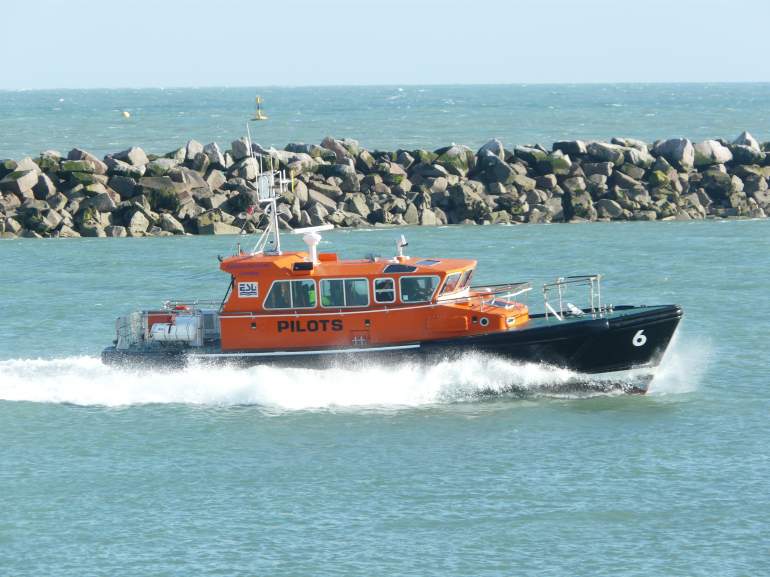 Tuesday, 24 May 2016 - 20:00
Post 2728
vic matcham, Dovor
Think the peace boat needs to be here at the weekend of the march.

Tuesday, 24 May 2016 - 14:00
Post 2727
Ed Connell, Dover
AIDAsol and Ocean Dream at the cruise terminals and Elsebeth at the DCT today.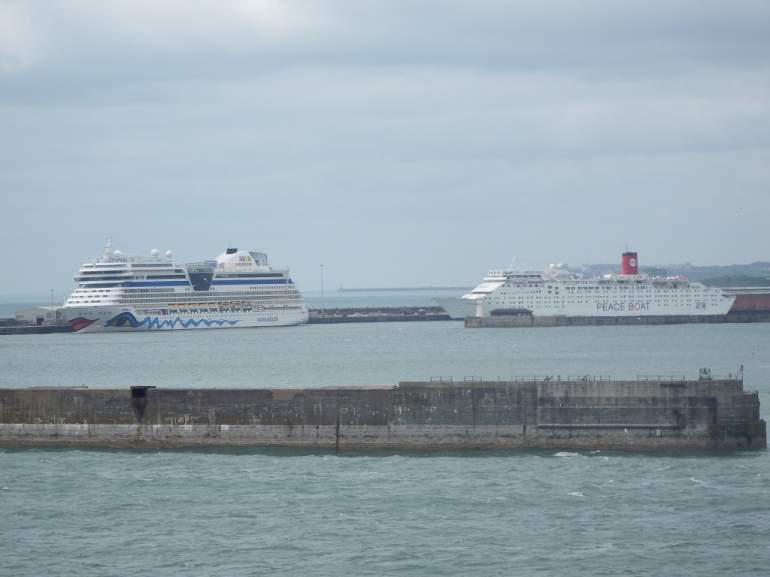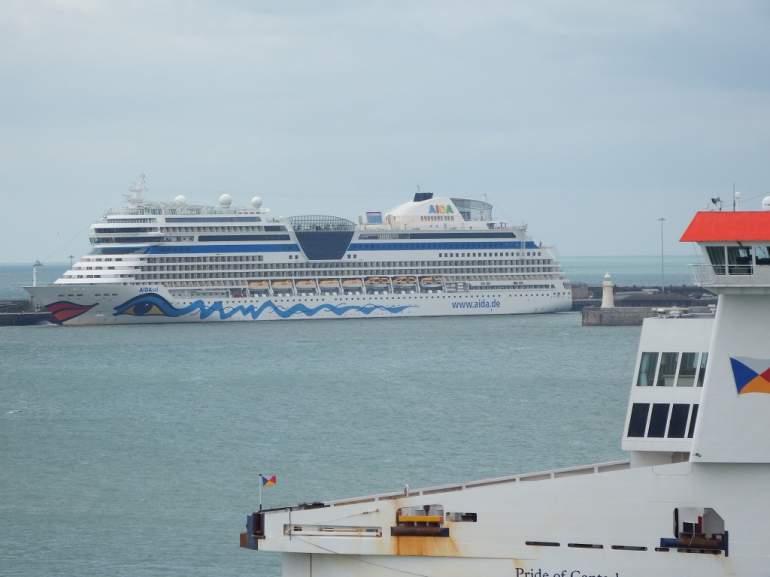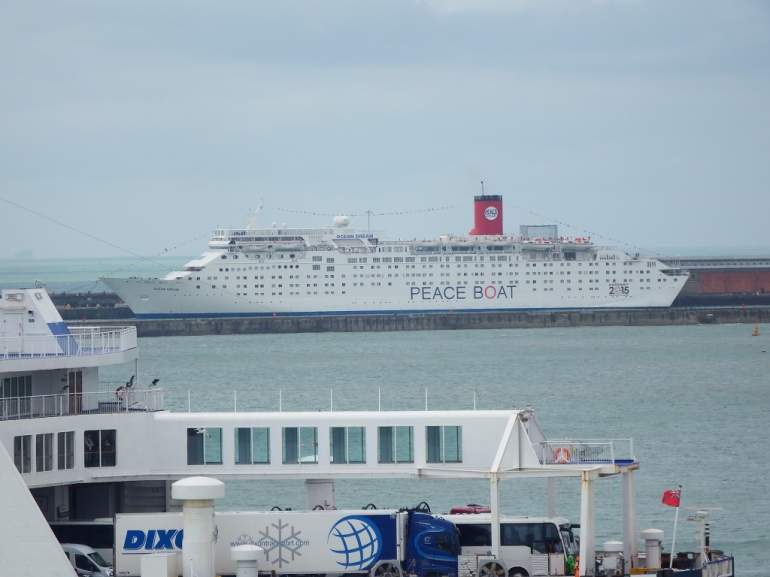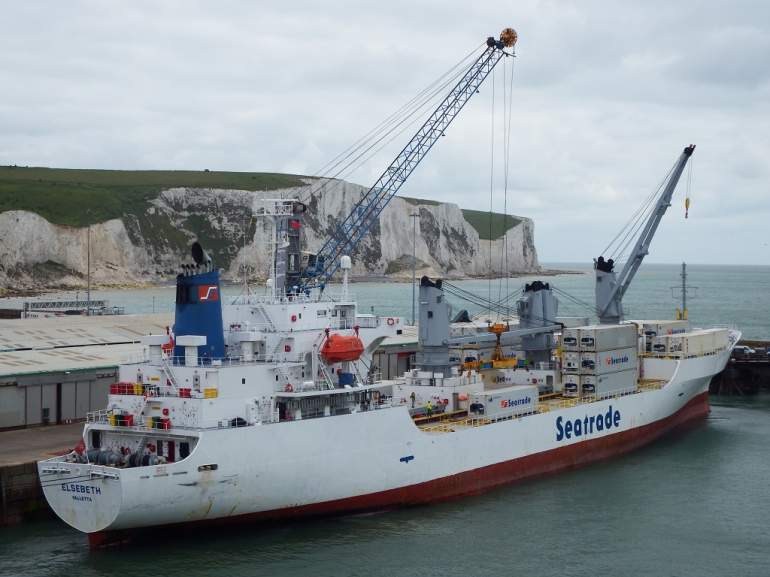 Tuesday, 24 May 2016 - 13:07
Post 2726
Mike J., Dover
Slightly unusual sight of SPIRIT OF BRITAIN 'bows-in' on No.9 berth this morning.
Stern doors problems or an 'exercise' perhaps ?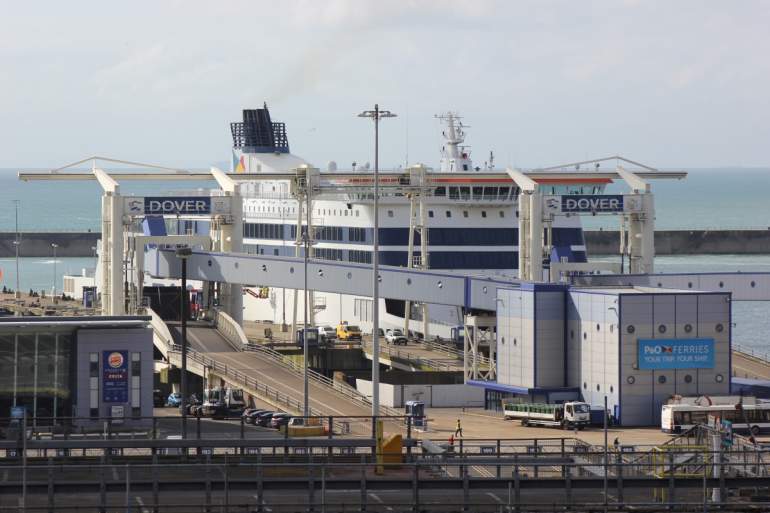 Tuesday, 24 May 2016 - 10:54
Post 2725
Mike J., Dover
Further to Ed's coverage of his close encounter with the HARMONY OF THE SEAS there's excellent drone footage of the old tub arriving at Southampton on the 'GCaptain' marine news page.

Just do a Google on - gcaptain harmony drone - it will hopefully appear as the first item.


Tuesday, 24 May 2016 - 10:18
Post 2724
Sea News, Dover
Wowser! That's quite a scoop below Ed. She has been all over the news. Was pinned to the top.

Tuesday, 24 May 2016 - 05:40
Post 2723
Ed Connell, Dover
The world's latest and largest cruise ship, Harmony of the Seas, pictured in the Northeast lane yesterday on her way from Southampton to the Netherlands on a four night shake-down cruise. Our Second Officer, Sam Kelly, was kind enough to draw this behemoth to my attention as we passed ahead of her on passage to Dunkerque.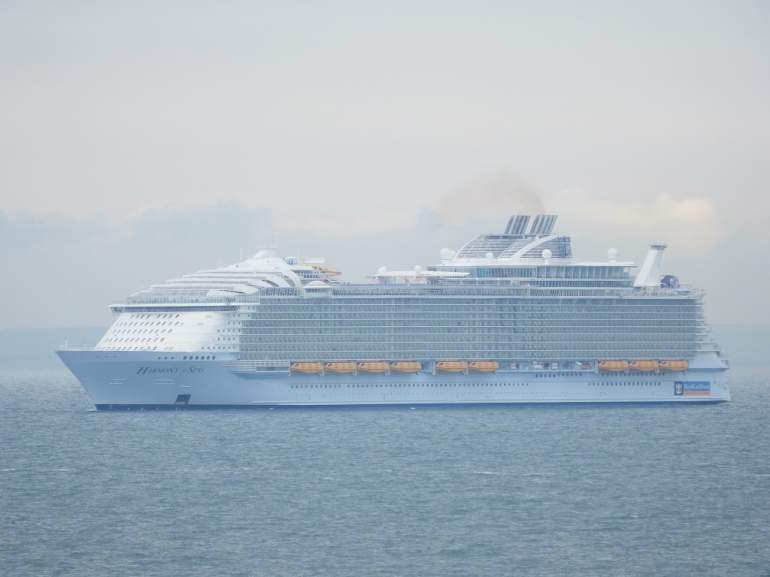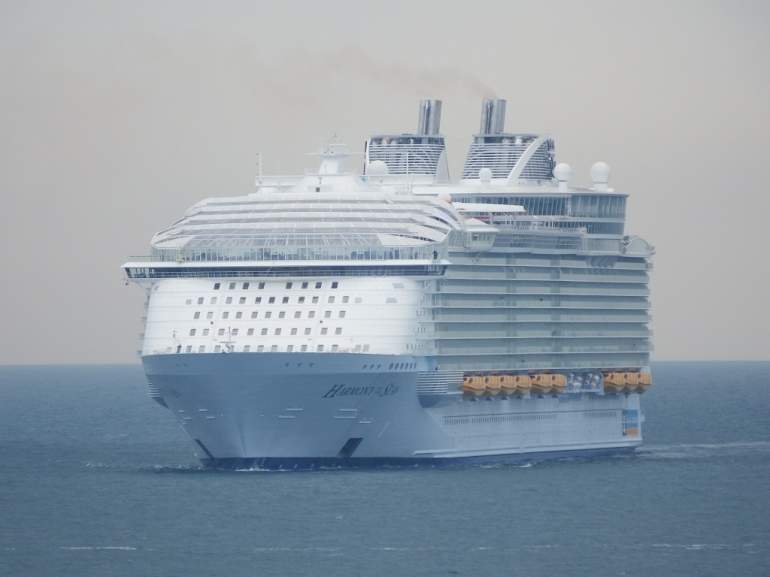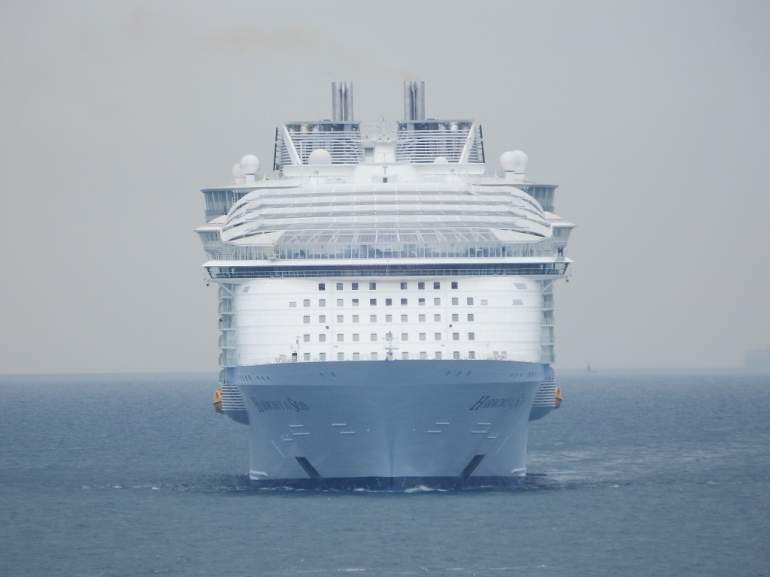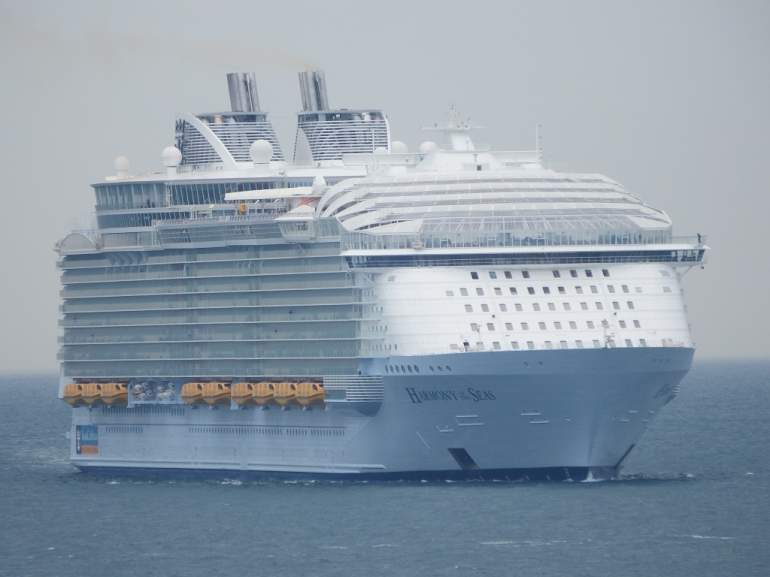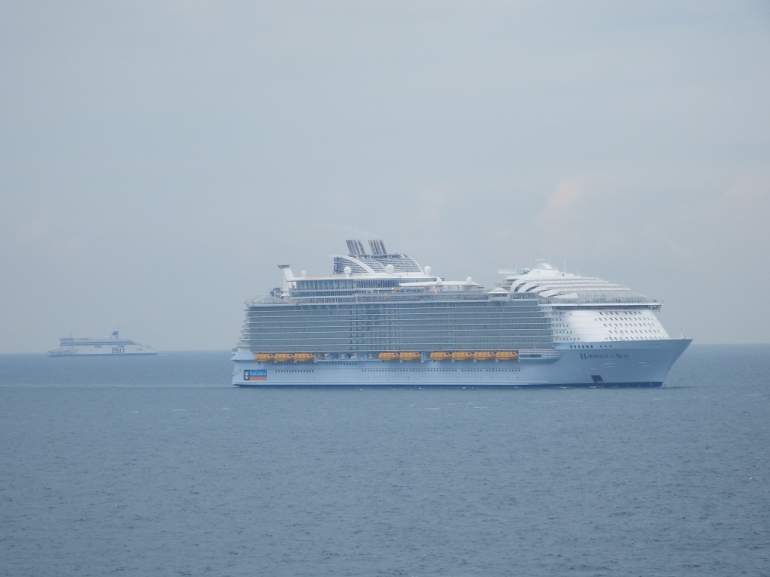 Tuesday, 24 May 2016 - 02:55
Post 2722
Ed Connell, Dover
Schweiz Reefer at the DCT yesterday, with dive boat Maverick entering by Eastern.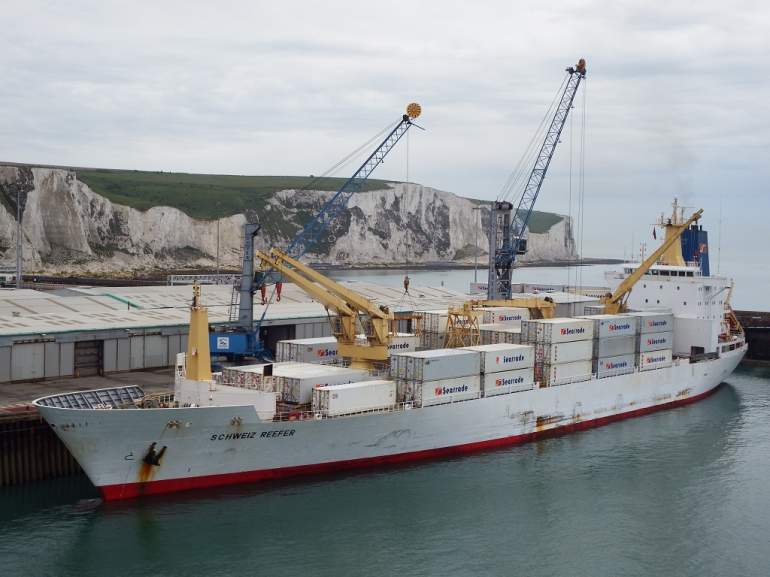 Monday, 23 May 2016 - 20:26
Post 2721
Sea News, Dover
" We're bound for Valparaiso round the horn "
ahh sure I couldn't resist a burst of that old Dubliners one. In actual fact the ship was bound for somewhere marginally less exotic....Southend. Its the Lord Nelson passing by Dover on sunday morning. A real beauty isn't she? Can you believe it..that's actually a colour picture. Twas a slate grey morning and no mistake. PB.
Monday, 23 May 2016 - 19:32